Sino-US relations, Trade, and Values
A long time ago, Grecian Aesop told such a story, saying, "One winter, a farmer found a snake being frozen to half death. Out of compassion, he took it up and placed it in his bosom to warm it back to life. The snake revived soon, but when it had enough force, out of natural instinct, it gave the kind benefactor a deadly bite. Lastly, the farmer said to those standing around when he was dying, 'Not take pity on a villain.'"
The story of Sino-US relations since 1989 is fairly like this one.
In 1989, the Chinese government, to crack down on its people's democratic movement, massacred barbarously thousands of its citizens in Tiananmen Square. But following this, the US administration stretched out its gracious hands to it to invite China, a country viewed at that time by it as a backwater, to join the international economic system to help it develop and thrive. Later on, in 2001, China entered the World Trade Organization(WTO), an international economic institution which has been still most important for development to date.
Today, China has been the world's second largest economy and has had the world's second biggest military expenditure, but more importantly, it is tenacious to challenge the international order headed by the US and more relentlessly suppress the huma values universally recognized by the international community of freedom and democracy. In addition, it doesn't conceal its intention to occupy the center of the world stage instead of the US either.
To achieve the aim, not only did China set up an it-led multilateral financial institution, the Asian Infrastructure Investment Bank (AIIB), but it designed and carried out an ambitious project, the One Belt, One Road (OBOD) venture, to interlink economic activities throughout Eurasia and the Pacific to gain more political and economic influence.
Moreover, China doesn't forget using its economic clout to lift its soft power overseas. By Hanban, an affiliate of China's Education Department, China has set up over 500 Confucius Institutes in more than 130 countries all over the globe. At once, it also launched an international $6.6 billion media expansion campaign, which includes creating a monstrous media outlet called Voice of China, to tell China stories overseas, propagate China's ideas, and boost China's image.
China doesn't likewise forget exerting its economic clout to bow foreign companies and academic institutions to its will. Last year, it demanded Cambridge University Press to pull out from China Quarterly more than 300 articles and book reviews seen as sensitive by it. This year, it ordered more than 30 international airlines, including some US carriers, to delete any information from their websites that could suggest that Taiwan, Hong Kong or Macau are not part of China. At once, China also employs its economic clout to put up its first overseas military base in Djibouti and has started using the base to goad, even injure US troops near the base.
All these events seem unlike some separate ones but more like part of a great national strategy, especially when associated with large-scale military exercises recently conducting by Chinese troops in the Taiwan Strait and the South China Sea and the eventful fact that the Chinese government has removed presidential term limits from its constitution for its sitting president Xi Jinping to become an actual dictator.
In history, an autocrat was usually both ambitious and a nuisance of war, for instance Alexander the Great, Gaius Julius Caesar, Genghis Khan, Napoleone Buonaparte, Adolf Hitler, Mao Zedong, Deng Xiaoping and so on. For his part, Xi isn't short on ambition: his China dream to rejuvenate the Chinese nation is just a good proof. For Xi, what Xi lacks or needs is a momentous achievement to prove himself to be on a par with his two predecessors Mao and Deng.
Unlike his another two antecessors, Jiang Zemin and Hu Jintao, the two ones had both marvelous martial accomplishments and aspirations for changing the country's history. Mao was both one of the founders of the Chinese Communist Party(CCP) and the Chinese People's Liberation Army(CPLA) and the founder of the People's Republic of China(PRC). Deng was first one of the prime acolytes of Mao and then as the supreme leader of the country, he designed China's economic reform and opening-up policy and firmly supervised its execution.
Jiang and Hu had no military backgrounds and compared with the former two, as presidents, they both were not only mediocre but feeble, yet it was under their rule that the country went through its present-day history's best and longest economic growth and also it was during Hu's presidency that the country came to become the world's second largest economy, which has hold the title since that time the whole way until today. Besides, Jiang also finished another historical task, namely recovering China's control of Hong Kong and Macao. The two regions had been the UK's and Portugal's colony before respectively.
Thus, if Xi is keen to surpass Jiang and Hu to fall into the dictatorial ranks of Mao and Deng, he needs to solve the following two issues:
(1) leading China to the position of the world's largest economy or most powerful country;
(2) bringing Taiwan back to China's reins.
This is the only two both feasible and glorious things his ancestors left him to resolve, but both them involves the US and their settlement seems to be not so easy.
Now, the US is the world's biggest economy and strongest country. Moreover, it is also China's largest trading partner and largest export market and still has a law which can be invoked to aid Taiwan in emergency, the Taiwan Relations Act and especially significant, the US has come to wake up to and is starting seriously reacting to threats from China.
At present, the president of the US, Trump both designates China in his national security strategy (NSS) as the US's key strategic rival power, a revisionist country and also signs off the Taiwan Travel Act to enhance relations between the US and Taiwan governments, but more importantly, he is fulfilling a series of hardline trade policies on China: his administration has proposed to impose $150billion in tariffs on Chinese imports to avenge its unfair trade behaviors and lower its as much as over $300 billion trade deficit with China. Furthermore, it also banned US companies from selling high-tech products to a Chinese telecom equipment maker named ZTE for seven years because it had continued violation of US sanctions against Iran and North Korea. This will surely make the firm, which is now China's second biggest telecom equipment manufacturer, grind to a halt because it can't buy the irreplaceable US microchips again it uses in its products, according to some technical reports.
Yet nevertheless the Trump government's objective isn't still containing China but stressing competition with it, as stated in its NSS. This isn't much different from the former Obama government's goal. Still and all, there is a big discrepancy between them: the Obama government's aim was stressing earning peace by diplomacy and dialogue, but the Trump government's end was emphasizing gaining it through strength. Such large transmutation in means or behavior will have sizeable meaning.
In Obama's times, the US government was picking up peace by non-violent means and sometimes even by unprincipled non-violent means. In 2012, Obama draw a red line, vowing that if the Syrian government used chemical weapons, the US would take military action in response. But a year later, when Syrian President Bashar Assad employed sarin gas to kill hundreds of his citizens, the Obama governement failed to follow his promise, instead letting Russia broker a deal for Assad to give up his chemical weapons.
Obama's naked betrayal and inaction gave the whole world a definite signal that the US wouldn't resolve international disputes or conflicts by military means. Afterwards, Russia annexed Crimea from Ukraine and a year after this, militarily intervened in Syria in Assad's favor. At once, China also sped up the reclamation and expansion of maritime land in the South China Sea. The Obama didn't take any action in response to these behaviors.
Moreover, in Obama's days, with his passivity, Iran's navy never stopped harassing US navy vessels in the Persian Gulf and even one time detained two US navy ships and the US sailors aboard them and then publicly humiliated them on television. In Obama's presidency, Iran never received any punishment for the behaviors, but when Trump entered the White House as successor of Obama, the situation came to change. The Trump government reacted by strong military action to chemical weapons reuse by the Syrian government and out of expectation, Iran's navy stopped badgering US warships, let alone demeaning.
For Obama, a particularly diabolical fact was that during his eight year presidency, the world just encountered an eight consecutive years of decline in democracy and freedom: Obama won peace by his extra appeasement and omission but let the values of democracy and freedom pay down.
No sign shows that Trump is steadfast adherent of these values. In fact, according to Freedom House, in his first year as US president, these values suffered further loss, with 71 countries having net decreases in political rights and civil liberties and only 35 registering gains. But still Trump manifests by his action that the authoritarian countries can be deterred effectively only by strength.
In the past 40 years, only two US presidents, Ronald Reagan and George W. Bush, had worked with such policy to win peace or promote democracy with strength. Ronald Reagan's hardline was the direct cause of the collapse of the Soviet Union and Communism and paved the path for Eastern Europe's succedent democratic revolutions while the direct result of George W. Bush's hardline was directly overthrowing by the US by force Iraq 's autocracy and Afghanistan's ultraconservative Taleban government and building up democracy in the two countries, abolishing authoritarianism. So, both the presidents boosted tremendously the development of the world's democracy and freedom by their hardlines.
In present Sino-US relations, Trump could also make history if he is determined to go on his hardline on China.
In present Sino-US relations, China's weakness lies in trade, in addition to education, science, and technology while the US's fragility sits only in trade. This is an outcome of the US's nearly 40 years of economic integration policy. This policy's aim was turning China into a liberal democracy by assimilating it into the international economic system led by the US. But now the two countries' economic relationships are so close that the fluctuation of either of them in economic activity will touch correspondingly another. In a Chinese word, in present Sino-US relations, if the US would like to start a trade war with China, then this is akin to that it kills 1000 enemies but itself loses 800 as well.
But nevertheless this isn't a reason why the US shouldn't kick off a trade war: there are three reasons why it needs to do so:
(1) running concession and tolerance would only further encourage China's unfair trade behavior and heighten its resolution to challenge the current international order;
(2) the US needs to redress its own unprincipled trade expansion demeanor;
(3) such a war would likely give China a chance to reshape itself and push it towards democracy and freedom.
US past immoral trade behavior is the root cause of present China's unfair trade behavior. While the US claimed that the idea of letting China enter the WTO was changing it into a liberal democracy, this couldn't hush up the two facts, namely
(1) using the event, it opened China's huge domestic market for its goods and services;
(2) the thing that China was allowed to joine the WTO was taking place after the its government put down bloodily the country's democratic movement in Tiananmen Square and happening at the time following this the government still kept on quashing the country's democratic movement but didn't fulfill any political reform towards democracy and freedom.
So, If the US government really believed that the values of democracy and freedom are the same important as trade, it wouldn't have initially admitted China into the establishment or at least it should have set up an international trade institution based on the values.
This is why Xi utilized a series of remarkably high-profile events to mark the 200th anniversary of Marx's birth of late, because Marx asserted over 100 years ago that the limitless greed of capitalism would bring disaster to itself. For Xi, the US's wrath at China's trade behavior is just the start of such a calamity and Xi also believes that it is the US's gluttony that renders China an opportunity to develop itself.
The US still should remember such a fact: it is it that helps kill China's democratic enthusiasm and cause by trade and then creates a monster for itself. At the same time, the US should also ask itself such a question: if it is willing to kneel under China's foots and lick its toes for more trade and prosperity.
For China, it is the US's inordinate pragmatism and mercantilism that terminate its hope for democracy and freedom. China itself has no free and democratic heritage; it needs to introduce thought of the values from overseas, especially the West, to build up a democratic tradition for itself, but such hope has broken up since after 1989. While the Chinese government's ruthless suppression is the main occasion of its breakdown, the US's rapidly growing business with China is also an inescapable important factor. Sino-US business has been simply about money and weath because the Chinese government strongly resisted political reform for democracy and freedom from the commencement.
Yet Sino-US trade flourishing makes the Chinese government able to gather more money for buying advanced equipment for repressing the democratic movement. Now, not only does the Chinese government have the world's most complex surveillance network, but also it has the world's most complicated firewall. Thus, as expected, present China is also the country having the world's least Internet freedom.
At the same time, Sino-US trade thriving and the rapid development of the Chinese economy also offer a heap of work opportunities for common Chinese. This makes them have more choices and chances for their living, but this also make them think that there is no need to go to risk pursuing a cause that looks beautiful but is destined to cost a very high price, even life. In their own words, dying with glory isn't better than living in humiliation.
This is why since after 1989, never has a democratic movement or revolution fallen in China, the territory, where the disappearance of the democratic movement is only because at here the will and fervour for democracy and freedom have been cut to the bone by trade and prosperity, surveillance and suffocation.
By comparison with this, the languishment or decline of the West's democratic movement seems to be because too much familiarity breeds too much contempt. Present Westerners are so accustomed to their democratic traditions and beliefs that they have forgotten how these democratic habits and beliefs were established. So Trump said, "it is great that Xi is president for life now, and maybe we'll give that a shot some day." Taking democracy and freedom for granted but not thinking that they are a belief and cause needing to defend with action and passion is a worrying thing.
Now, the West has many human rights organizations conducting research and observation, such as Amnesty International and Human Right Watch but no or only very few bodies willing to back the international democratic movement by practical action. Lack of action is a mark of faith loss. So, it seems that what west non-governmental organizations (NGO) say is far more than what they do, in the eyes of a foreign person. This may be one of the weighty origins of the persistent downturn of democracy and freedom worldwide.
Back to Sino-US relations. Current Sino-US relations are at the crossroads. When the Trump government planned imposing $150 billion in tariffs on Chinese goods and has imposed 25 percent tariffs on Chinese steel products and 10 percent on Chinese aluminum products, the Chinese government vowed to retaliate with equal-degree tariff measures and has already levied 25 percent tariffs on US soybeans.
Yet it seems that the US has yet to be sure how to deal with an aggressive China, when it sent its top economic team to Beijing to discuss the escalating trade war. In Obama's age, the US government debated trade disputes and human rights issues with the Chinese government every year but all to no avail.
So, the problem is not that the US government doesn't know that the Sino-US trade dispute isn't too possible to resolve by talks but that it has yet to prepare to entail itself in an all-out trade war with China. Yet the US has no other choice unless it intends to accept China's unfair trade behavior. Trade war is a bitter pill for the US, but this is a result of its own long-running unscrupulous trade behavior; China is only cunningly and unflinchingly taking advantage of it in its own favor.
Immoral trade behavior also lies in other West countries, such as the UK. About 150 years ago, the UK was the first west nation that made China open its national doors by force for business, while now it is also the first west state which joins the AIIB set up and led by authoritarian China.
A crucial feature of such behavior is that it puts trade over values, so it can also called the Trade First principle. This rule has never been explicitly expressed by the West, but it encourages China's malformed development and leads to the decline of the whole world's democratic developmental level. So, the US should end such unethical trade behavior and come back to a one balancing trade and values.
In this respect, the first thing the US can and should do is making a law requiring that all students from authoritarian countries, especially China, studying in the US first or at once know or learn knowledge of democracy and freedom if they would like to learn sciences and technology in the US. The US can't help authoritarian countries, especially China, breed a great number of scientists and technicians any more but not teach them what are democracy and freedom. Such cases are particularly necessary and valuable with these students from authoritarian countries, especially China, because the kind of knowledge is unable to be learned or strictly prohibited in their own countries.
In order to promote democracy and freedom and erect strong faith in them, the US has no reason not to do it. In history, every democratic movement or revolution, whatever successful or unsuccessful, had a run-up to it when knowledge of the values took an active and widespread propagation. This makes the diffusion of such knowledge extraordinarily important. The US has a chance to do so: now, for China alone, it sends hundreds of thouands students to the US for study every year and half the number of them are learning sciences and technologies. This is just where China's proneness lies. The country's scientists and technicians haven't even had the capacity of engineering a high-performance engine for its fighter. So, it is no surprise that in Sino-US trade, US companies have been required to hand over their intellectual property to Chinese firms for access to the Chinese market.
For the US, aside from trade war, another ostensibly imminent crisis will be from the Taiwan Strait. The status of Xi in the CCP isn't so strong as expected usually. He now has almost all the most important powers, being a real tyrant, but so far he hasn't finished any historic mission proving that he deserves all the powers. So as a despot, his status is factually more susceptible than his four predecessors. Thus, he needs an honor to show himself. Taiwan is just the place being likeliest to bring glory to him. This is mainly because Taiwan is China's last domestic issue of territorial integrity.
So, for Xi, the Taiwan issue is of extreme importance, as if he doesn't take any action to bring it back in his pocket, this will make his China dream of making China great again become a joke: how can a partite country become great over?
The reality also attests that Taiwan is just his most wanted objective: in the last two years, Taiwan has seen the Chinese military carry out drills near it as never seen before, with the CPLA executing 16 exercises in 2017 alone.
For the US, in present Sino-US relations, it still has the upper hand, but if it keeps on with the Trade First rule, it needs to ask itself if it will go on putting up with the country's unfair trade behavior until some day it receives a fatal bite from China, the viper.
Interpreting the Biden Doctrine: The View From Moscow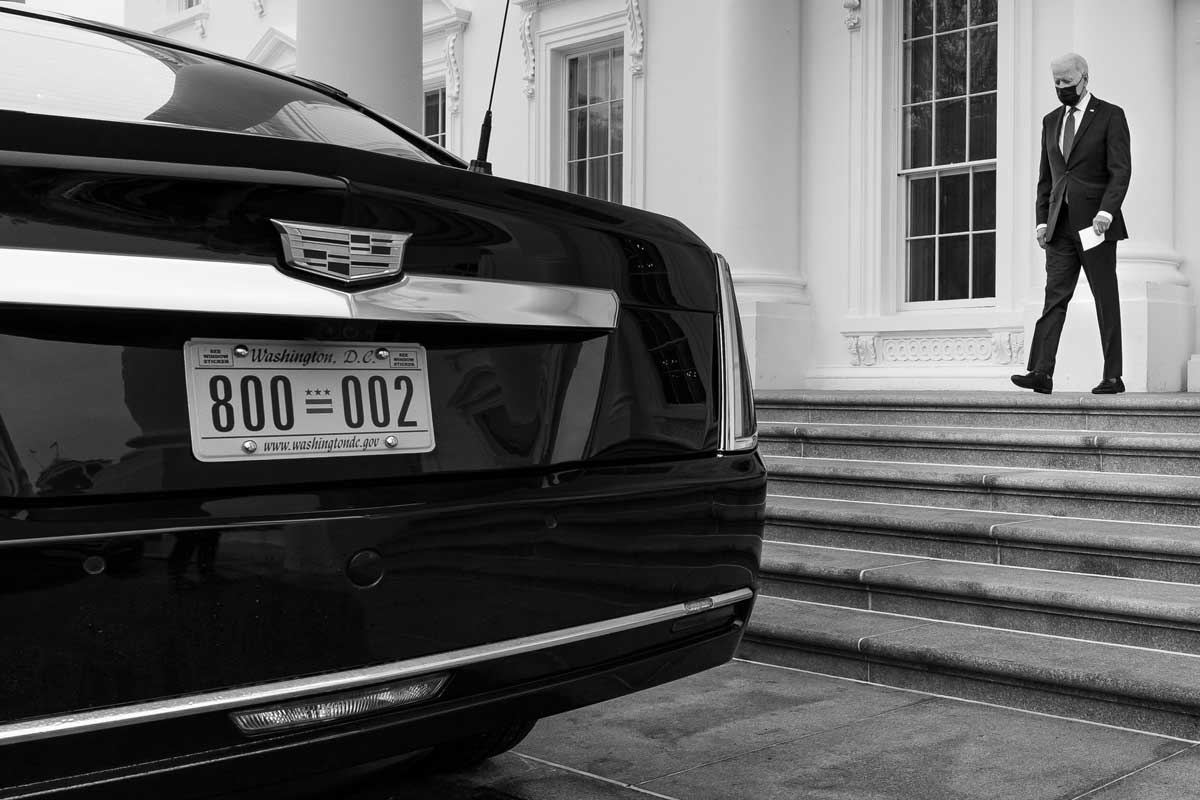 It is the success or failure of remaking America, not Afghanistan, that will determine not just the legacy of the Biden administration, but the future of the United States itself.
The newly unveiled Biden doctrine, which renounces the United States' post-9/11 policies of remaking other societies and building nations abroad, is a foreign policy landmark. Coming on the heels of the U.S. withdrawal from Afghanistan, it exudes credibility. Indeed, President Biden's moves essentially formalize and finalize processes that have been under way for over a decade. It was Barack Obama who first pledged to end America's twin wars—in Iraq and Afghanistan—started under George W. Bush. It was Donald Trump who reached an agreement with the Taliban on a full U.S. military withdrawal from Afghanistan in 2021. Both Obama and Trump also sought, albeit in strikingly different ways, to redirect Washington's attention to shoring up the home base.
It is important for the rest of the world to treat the change in U.S. foreign policy correctly. Leaving Afghanistan was the correct strategic decision, if grossly overdue and bungled in the final phases of its implementation. Afghanistan certainly does not mean the end of the United States as a global superpower; it simply continues to be in relative and slow decline. Nor does it spell the demise of American alliances and partnerships. Events in Afghanistan are unlikely to produce a political earthquake within the United States that would topple President Biden. No soul searching of the kind that Americans experienced during the Vietnam War is likely to emerge. Rather, Washington is busy recalibrating its global involvement. It is focusing even more on strengthening the home base. Overseas, the United States is moving from a global crusade in the name of democracy to an active defense of liberal values at home and Western positions abroad.
Afghanistan has been the most vivid in a long series of arguments that persuaded Biden's White House that a global triumph of liberal democracy is not achievable in the foreseeable future. Thus, remaking problematic countries—"draining the swamp" that breeds terrorism, in the language of the Bush administration—is futile. U.S. military force is a potent weapon, but no longer the means of first resort. The war on terror as an effort to keep the United States safe has been won: in the last twenty years, no major terrorist attacks occurred on U.S. soil. Meantime, the geopolitical, geoeconomic, ideological, and strategic focus of U.S. foreign policy has shifted. China is the main—some say, existential—challenger, and Russia the principal disrupter. Iran, North Korea, and an assortment of radical or extremist groups complete the list of adversaries. Climate change and the pandemic have risen to the top of U.S. security concerns. Hence, the most important foreign policy task is to strengthen the collective West under strong U.S. leadership.
The global economic recession that originated in the United States in 2007 dealt a blow to the U.S.-created economic and financial model; the severe domestic political crisis of 2016–2021 undermined confidence in the U.S. political system and its underlying values; and the COVID-19 disaster that hit the United States particularly hard have all exposed serious political, economic, and cultural issues and fissures within American society and polity. Neglecting the home base while engaging in costly nation-building exercises abroad came at a price. Now the Biden administration has set out to correct that with huge infrastructure development projects and support for the American middle class.
America's domestic crises, some of the similar problems in European countries, and the growing gap between the United States and its allies during the Trump presidency have produced widespread fears that China and Russia could exploit those issues to finally end U.S. dominance and even undermine the United States and other Western societies from within. This perception is behind the strategy reversal from spreading democracy as far and wide as Russia and China to defending the U.S.-led global system and the political regimes around the West, including in the United States, from Beijing and Moscow.
That said, what are the implications of the Biden doctrine? The United States remains a superpower with enormous resources which is now trying to use those resources to make itself stronger. America has reinvented itself before and may well be able to do so again. In foreign policy, Washington has stepped back from styling itself as the world's benign hegemon to assume the combat posture of the leader of the West under attack.
Within the collective West, U.S. dominance is not in danger. None of the Western countries are capable of going it alone or forming a bloc with others to present an alternative to U.S. leadership. Western and associated elites remain fully beholden to the United States. What they desire is firm U.S. leadership; what they fear is the United States withdrawing into itself. As for Washington's partners in the regions that are not deemed vital to U.S. interests, they should know that American support is conditional on those interests and various circumstances. Nothing new there, really: just ask some leaders in the Middle East. For now, however, Washington vows to support and assist exposed partners like Ukraine and Taiwan.
Embracing isolationism is not on the cards in the United States. For all the focus on domestic issues, global dominance or at least primacy has firmly become an integral part of U.S. national identity. Nor will liberal and democratic ideology be retired as a major driver of U.S. foreign policy. The United States will not become a "normal" country that only follows the rules of realpolitik. Rather, Washington will use values as a glue to further consolidate its allies and as a weapon to attack its adversaries. It helps the White House that China and Russia are viewed as malign both across the U.S. political spectrum and among U.S. allies and partners, most of whom have fears or grudges against either Moscow or Beijing.
In sum, the Biden doctrine does away with engagements that are no longer considered promising or even sustainable by Washington; funnels more resources to address pressing domestic issues; seeks to consolidate the collective West around the United States; and sharpens the focus on China and Russia as America's main adversaries. Of all these, the most important element is domestic. It is the success or failure of remaking America, not Afghanistan, that will determine not just the legacy of the Biden administration, but the future of the United States itself.
From our partner RIAC
AUKUS aims to perpetuate the Anglo-Saxon supremacy
On September 15, U.S. President Joe Biden worked with British Prime Minister Boris Johnson and Australian Prime Minister Scott Morrison together to unveil a trilateral alliance among Australia-U.K.-U.S. (AUKUS), which are the major three among the Anglo-Saxon nations (also including Canada and New Zealand). Literally, each sovereign state has full right to pursue individual or collective security and common interests. Yet, the deal has prompted intense criticism across the world including the furious words and firm acts from the Atlantic allies in Europe, such as France that is supposed to lose out on an $40-billion submarine deal with Australia to its Anglo-Saxon siblings—the U.K. and the U.S.
Some observers opine that AUKUS is another clear attempt by the U.S. and its allies aggressively to provoke China in the Asia-Pacific, where Washington had forged an alliance along with Japan, India and Australia in the name of the Quad. AUKUS is the latest showcase that three Anglo-Saxon powers have pretended to perpetuate their supremacy in all the key areas such as geopolitics, cybersecurity, artificial intelligence, and quantum computing. In short, the triple deal is a move designed to discourage or thwart any future Chinese bid for regional hegemony. But diplomatically its impacts go beyond that. As French media argued that the United States, though an ally of France, just backstabs it by negotiating AUKUS in secret without revealing the plan. Given this, the deal among AUKUS actually reflects the mentality of the Anglo-Saxon nations' superiority over others even if they are not outrageously practicing an imperialist policy in the traditional way.
Historically, there are only two qualified global powers which the Europeans still sometimes refer to as "Anglo-Saxon" powers: Great Britain and the United States. As Walter Mead once put it that the British Empire was, and the United States is, concerned not just with the balance of power in one particular corner of the world, but with the evolution of what it is today called "world order". Now with the rise of China which has aimed to become a global power with its different culture and political views from the current ruling powers, the Anglo-Saxon powers have made all efforts to align with the values-shared allies or partners to create the strong bulwarks against any rising power, like China and Russia as well. Physically, either the British Empire or the United States did or does establish a worldwide system of trade and finance which have enabled the two Anglo-Saxon powers to get rich and advanced in high-technologies. As a result, those riches and high-tech means eventually made them execute the power to project their military force that ensure the stability of their-dominated international systems. Indeed the Anglo-Saxon powers have had the legacies to think of their global goals which must be bolstered by money and foreign trade that in turn produces more wealth. Institutionally, the Anglo-Saxon nations in the world—the U.S., the U.K, Canada, Australia and New Zealand—have formed the notorious "Five eyes alliance" to collect all sorts of information and data serving their common core interests and security concerns.
This is not just rhetoric but an objective reflection of the mentality as Australian Foreign Minister Payne candidly revealed at the press conference where she said that the contemporary state of their alliance "is well suited to cooperate on countering economic coercion." The remarks imply that AUKUS is a military response to the rising economic competition from China because politics and economics are intertwined with each other in power politics, in which military means acts in order to advance self-interested economic ends. In both geopolitical and geoeconomic terms, the rise of China, no matter how peaceful it is, has been perceived as the "systematic" challenges to the West's domination of international relations and global economy, in which the Anglo-Saxon superiority must remain. Another case is the U.S. efforts to have continuously harassed the Nord Stream 2 project between Russia and Germany.
Yet, in the global community of today, any superpower aspiring for pursuing "inner clique" like AUKUS will be doomed to fail. First, we all are living in the world "where the affairs of each country are decided by its own people, and international affairs are run by all nations through consultation," as President Xi put it. Due to this, many countries in Asia warn that AUKUS risks provoking a nuclear arms race in the Asian-Pacific region. The nuclear factor means that the U.S. efforts to economically contain China through AUKUS on nationalist pretexts are much more dangerous than the run-up to World War I. Yet, neither the United States nor China likes to be perceived as "disturbing the peace" that Asian countries are eager to preserve. In reality, Asian countries have also made it clear not to take either side between the power politics.
Second, AUKUS's deal jeopardizes the norms of international trade and treaties. The reactions of third parties is one key issue, such as the French government is furious about the deal since it torpedoes a prior Australian agreement to purchase one dozen of conventional subs from France. Be aware that France is a strong advocate for a more robust European Union in the world politics. Now the EU is rallying behind Paris as in Brussels EU ambassadors agreed to postpone preparations for an inaugural trade and technology council on September 29 with the U.S. in Pittsburgh. European Commission President Ursula von der Leyen declared in a strong manner that "since one of our member states has been treated in a way that is not acceptable, so we need to know what happened and why." Michael Roth, Germany's minister for European affairs, went even further as he put it, "It is once again a wake-up call for all of us in the European Union to ask ourselves how we can strengthen our sovereignty, how we can present a united front even on issues relevant to foreign and security policy." It is the time for the EU to talk with one voice and for the need to work together to rebuild mutual trust among the allies.
Third, the deal by AUKUS involves the nuclear dimension. It is true that the three leaders have reiterated that the deal would be limited to the transfer of nuclear propulsion technology (such as reactors to power the new subs) but not nuclear weapons technology. Accordingly, Australia remains a non-nuclear country not armed with such weapons. But from a proliferation standpoint, that is a step in the direction of more extensive nuclear infrastructure. It indicates the United States and the U.K. are willing to transfer highly sensitive technologies to close allies. But the issue of deterrence in Asia-and especially extended deterrence-is extremely complicated since it will become ore so as China's nuclear arsenal expands. If the security environment deteriorates in the years ahead, U.S. might consider allowing its core allies to gain nuclear capabilities and Australia is able to gain access to this technology as its fleet expands. Yet, it also means that Australia is not a non-nuclear country any more.
In brief, the deal itself and the triple alliance among AUKUS will take some years to become a real threat to China or the ruling authorities of the country. But the deal announced on Sept. 15 will complicate Chinese efforts to maintain a peaceful rise and act a responsible power. Furthermore, the deal and the rationales behind it is sure to impede China's good-will to the members of AUKUS and the Quad, not mention of their irresponsible effects on peace and prosperity in the Asia-Pacific region.
Was Trump better for the world than Biden, after all?
Joe Biden and the State Department just approved a major deal with the Saudis for 500mln in choppers maintanance. Effectively, the US sold its soul to the Saudis again after the US intelligence services confirmed months ago that the Saudi Prince is responsible for the brutal killing of journalist Jamal Khashoggi. The Biden administration is already much more inhumane and much worse than Trump. Biden doesn't care about the thousands of American citizens that he left behind at the mercy of the Taliban, the Biden administration kills innocent civilians in drone strikes, they are in bed with the worst of the worsts human right violators calling them friendly nations.
Biden dropped and humiliated France managing to do what no US President has ever accomplished — make France pull out its Ambassador to the US, and all this only to go bother China actively seeking the next big war. Trump's blunders were never this big. And this is just the beginning. There is nothing good in store for America and the world with Biden. All the hope is quickly evaporating, as the world sees the actions behind the fake smile and what's behind the seemingly right and restrained rhetoric on the surface. It's the actions that matter. Trump talked tough talk for which he got a lot of criticism and rarely resorted to military action. Biden is the opposite: he says all the right things but the actions behind are inhumane and destructive. It makes you wonder if Trump wasn't actually better for the world.