World Bank Helps Bangladesh Expand Access to Clean and Renewable Energy
The government of Bangladesh today signed a $55 million financing agreement with the World Bank to expand renewable energy uses in rural areas.
The additional financing to the Second Rural Electrification and Renewable Energy Development (RERED II) Project will install 1,000 solar irrigation pumps, 30 solar mini-grids, and about 4 million improved cookstoves in rural areas. Since 2003, the World Bank has been helping Bangladesh expand solar-powered electricity in remote and rural areas. Today, the country has one of the world's largest domestic solar power programs, covering 14 percent of the population.
"Since 2003, the World Bank has been helping Bangladesh to improve access to electricity through renewable energy. Following a successful demand-driven public-private partnership programme, Bangladesh installed 4.2 million solar home systems," said Qimiao Fan, Country Director for Bangladesh, Bhutan, and Nepal. "This additional financing will help scale up use of clean and renewable energy such as solar irrigation pumps and solar mini-grids, which will help reduce poverty, improve the environment, create jobs, and open up new opportunities for rural people." 
With an additional $20 million support from the Green Climate Fund, the project will scale up the use of improved cookstoves, which emit 90 percent less carbon monoxide and use half as much firewood as a traditional cookstove. These interventions will reduce greenhouse gas emissions and indoor air pollution.
"The government of Bangladesh targets a 100 percent coverage of improved cookstove by 2030," said Kazi Shofiqul Azam, Secretary, Economic Relations Division, Government of Bangladesh. "The additional financing will be important to ensure that every rural household has an improved cookstove."
The agreement was signed by Kazi Shofiqul Azam and Qimiao Fan on behalf of the government and the World Bank, respectively, at the Economic Relations Division.
The credits are from the International Development Association, the World Bank's concessional lending arm, which provides grants or zero-interest loans.  The credits have a 38-year term, including a six-year grace period, and a service charge of 0.75 percent.
The World Bank was among the first development partners to support Bangladesh following its independence. Since then the World Bank has committed more than $28 billion in grants and interest-free credits to the country. In recent years, Bangladesh has been among the largest recipients of the World Bank's interest-free credits.
Carbon dioxide levels hit new record; COVID impact 'a tiny blip'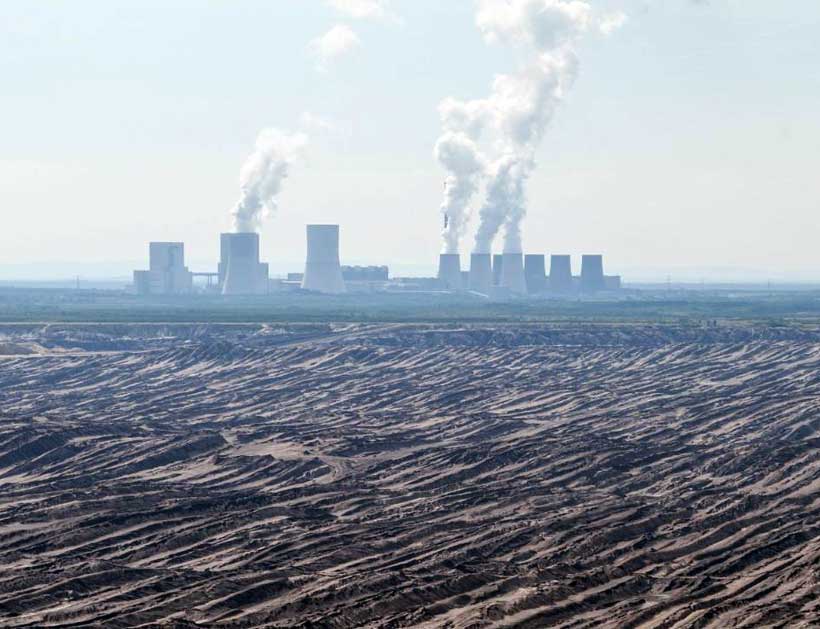 Levels of carbon dioxide (CO2) in the atmosphere hit a new record of 410.5 parts per million in 2019, and are expected to keep rising this year, the World Meteorological Organization (WMO) said in its annual Greenhouse Gas Bulletin on Monday. 
"We breached the global threshold of 400 parts per million in 2015. And just four years later, we crossed 410 ppm. Such a rate of increase has never been seen in the history of our records. The lockdown-related fall in emissions is just a tiny blip on the long-term graph. We need a sustained flattening of the curve", WMO Secretary-General Petteri Taalas said in a statement. 
Reduced activity associated with COVID-19 lockdowns is expected to cut carbon emissions by 4-7 per cent this year, Professor Taalas said.  
Oksana Tarasova, WMO Chief of Atmospheric and Environment Research Division, told a news conference in Geneva that although it looked like the pandemic had brought the world to a standstill, carbon emissions had continued almost unabated because lockdowns only reduced mobility, not overall energy consumption.  
Steadily rising
She compared to the carbon levels in the atmosphere to a bathtub that was filling up more and more every year, and even a single drop of carbon would cause the level to rise. The COVID-related lockdowns were equivalent to just slightly reducing the flow from the tap, she said.  
"The CO2 which we have now in the atmosphere is accumulated since 1750, so it's every single bit which we put in the atmosphere since that time that actually forms the current concentration. It's not what happened today or yesterday, it's the whole history of the human economic and human development, which actually leads us to this global level of 410", Dr. Tarasova said. 
CO2 levels rose by 2.6 ppm in 2019, faster than the average rate for the last ten years, which was 2.37 ppm, and are now 48 per cent higher than the pre-industrial level.  
Professor Taalas said that in order to meet the goals of the 2015 Paris Agreement, in which governments pledged to try to stop temperatures rising by more than 1.5 degrees Celsius above pre-industrial levels, the world needed to switch from coal, oil and gas-fired energy towards solar, wind, hydropower and nuclear power, as well as adopting less-polluting modes of transport, including electric vehicles, biofuels, hydrogen and bicycles.
Carbon commitments
He said it was good news that a growing number of countries had committed to reaching carbon neutrality by 2050, which was required to meet the 1.5 degree target.  
"So far we have 50 per cent of the global emissions which are coming from China, European Union and Japan and South Korea, and also 50 per cent of the global GDP behind this", he declared.
"And if the US with the Biden administration will have the same target that would mean we would have the majority of our emissions and also the majority of the global economy behind such a target. And we should bend this emissions growth curve in the coming five years, and then we should start seeing drops of the emissions of the order of six per cent per year until 2050 to reach that target."
Election pledge 
He said US President-elect Joe Biden had indicated during his election campaign that he would initiate a big financial stimulus for carbon-friendly technologies.  
"We are talking about a couple of trillion. And then he has indicated that he would like to have the same aim as many others, to become carbon neutral by 2050, and of course that would be good news globally, and it might have the domino effect that it might motivate also some other countries to join this kind of movement." 
G20: Global co-operation and strong policy action needed for a sustainable recovery
The COVID-19 crisis has exposed major weaknesses in our economies that can only be fixed through greater global co-operation and strong, targeted policy action, according to a new OECD report presented to the Leaders of the G20 countries at their virtual Summit this weekend.
New Horizons, a report requested by the G20 to support its Action Plan in response to the crisis, says governments need to plan now for the recovery while continuing to live with the virus. Emergency economic measures to tackle the crisis will need to be adapted, support to people and businesses become more targeted, and new policies put in place to make the objective of a stronger, sustainable and inclusive global economy, a reality.
Speaking at the Summit OECD Secretary-General Angel Gurría said that ambitious reforms were needed to ensure a vigorous recovery. He added: "We need to make sure health and social protection benefit all, that public and private investment is aligned with the Sustainable Development Goals, and we need to build resilience into the heart of our economic and social systems."
The OECD identifies the need for stronger co-operation between governments in a number of fields:
in health, from research to distributing COVID-19 vaccines,
in trade, to ensure robust global production chains,
in the taxation of multinationals as the economy becomes increasingly digitalised,
in environmental sustainability, and,
in preventing sudden outflows of capital and sovereign debt crises in emerging markets and developing countries.
The report says exceptional fiscal spending and monetary support should be maintained as long as needed to buffer the shock of the pandemic, and outlines how governments should work on three main fronts – to reallocate resources; support people; and build a sustainable and resilient economic system for the future.
The crisis is accelerating changes to the economy, which are often disruptive. Governments will need to assist workers and businesses to transition from shrinking to expanding sectors; by removing barriers to mobility, by increasing competition, and by making it easier for firms to access finance and advanced technologies or to restructure.
Improving training and building skills, particularly among the low-skilled, youths and women who are often vulnerable in the labour market, will be key. Job retention schemes will need to evolve to ensure that people, rather than their jobs, are protected, that their opportunities are widened and their income safeguarded.
Increasing public and private investment particularly in healthcare, digitalisation, lowering carbon emissions, education and skills are essential to reinforce sustainability and resilience.
The New Horizons report is part of the broad range of analysis and recommendations from the OECD and other international organisations to support the work of the G20.
Mr. Gurría welcomed the achievements of the G20 under the Saudi presidency. In particular, he pointed to the G20 reaffirming its targets to reduce the percentage of young people who are most at risk of being left behind in the labour market by 15% by 2025, and to reduce the gender gap in the labour force by 25 % over the next five years. The OECD and ILO will continue monitoring progress in these areas, as well as on the impact of the pandemic on employment and trends in migration.
Mr Gurría said the OECD is continuing to work with the G20 towards achieving a political agreement on how to tax the digital economy by mid-2021. In the Secretary-General's Tax Report to G20 finance ministers, the OECD warns that without an agreement there would be a proliferation of unilateral measures and an increase in damaging tax and trade disputes that could cut global GDP at a time when we are reeling from the pandemic.
He added that a sustainable economic recovery from the crisis would be undermined by environmentally harmful spending – such as fossil fuel subsidies – which still outweighs more ecologically friendly investments in the recovery packages announced by governments.
Mr Gurría also welcomed G20 progress on fighting corruption and criminalising foreign bribery, including the request by Saudi Arabia to join the OECD Working Group on Bribery, with a view to adhering to the OECD Anti-bribery Convention, the international standard in this area.
'Act urgently' to stave off catastrophic famine in Yemen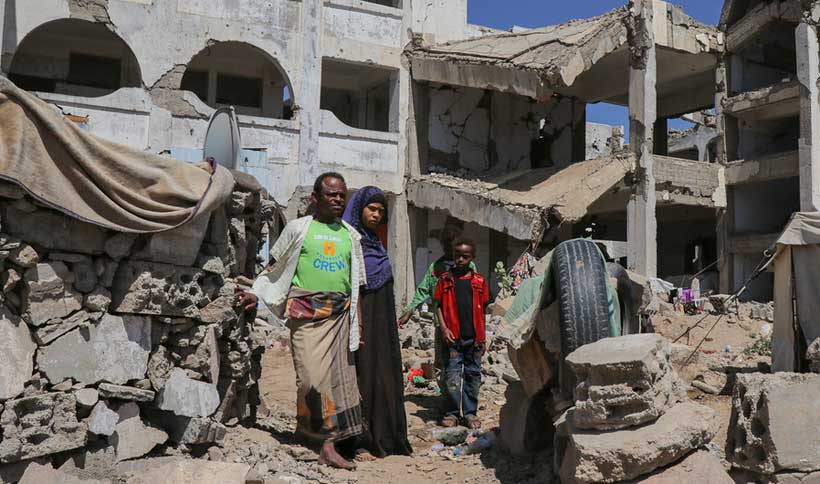 Yemen is in "imminent danger of the worst famine the world has seen for decades", the UN chief warned in a statement released on Friday, calling for urgent action on the part of the international community to "stave off catastrophe".
Secretary-General António Guterres warned that without immediate action to protect civilians battered and starved, after more than five years of grinding civil conflict, "millions of lives may be lost."
On Tuesday, the UN released $100 million in emergency funding from its Central Emergency Response Fund (CERF), to avert the growing threat of famine across seven countries, including Yemen, deemed most at risk of famine.
'Time is running out'
Earlier in the month, UN relief chief Mark Lowcock, warned the Security Council that Yemenis were not simply "going hungry", they were being starved, and all parties to the conflict – between the internationally-recognized Government supported by a Saudi-led coalition, and the opposing Houthi militias which control much of the country including the capital – needed to do everything possible to prevent widespread famine.
"All of us – parties to the conflict, Security Council members, donors, humanitarian organizations and others – should do everything we can to stop this. Time is running out", Emergency Relief Coordinator and OCHA chief Lowcock told the Council.
Deadly combination
In his statement, the UN chief said a combination of factors had come together to create famine conditions, including "a drastic reduction in funding for the UN-coordinated relief operation this year compared to 2018 and 2019, a failure to sustain external support for Yemen's economy, especially in stabilizing the value of the Yemeni Rial, and the impact of the ongoing conflict and impediments imposed by powerful Yemeni and other parties on the life-saving work of humanitarian agencies."
To cap the crises rooted in human behavior, locusts and floods are compounding the problem, added the UN chief.
"I urge all those with influence to act urgently on these issues to stave off catastrophe, and I also request that everyone avoids taking any action that could make the already dire situation even worse", said Mr. Guterres.
"Failing that", he concluded, "we risk a tragedy not just in the immediate loss of life but with consequences that will reverberate indefinitely into the future."