Strong policy and falling battery costs drive another record year for electric cars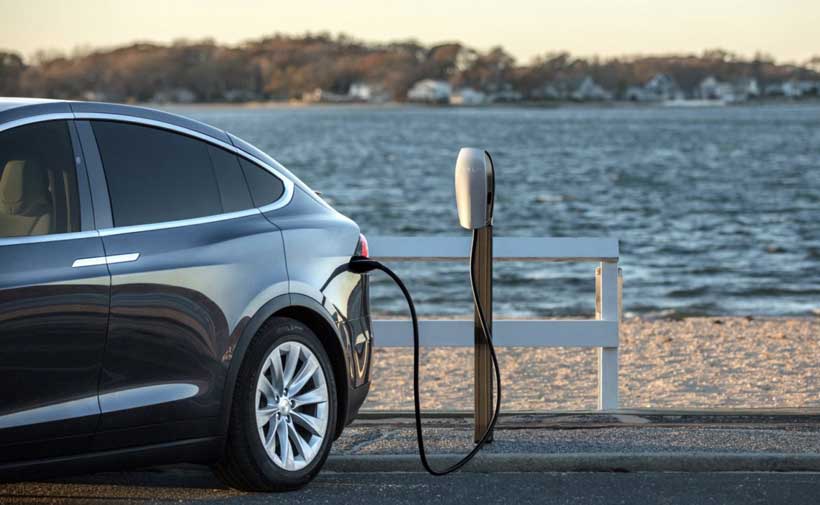 The number of electric and plug-in hybrid cars on the world's roads exceeded 3 million in 2017, a 54% increase compared with 2016, according to the latest edition of the International Energy Agency's Global Electric Vehicles Outlook.
China remained by far the largest electric car market in the world, accounting for half sold last year. Nearly 580,000 electric cars were sold in China in 2017, a 72% increase from the previous year. The United States had the second-highest, with about 280,000 cars sold in 2017, up from 160,000 in 2016.
Nordic countries remain leaders in market share. Electric cars accounted for 39% of new car sales in Norway, making it the world leader in electric vehicle (EV) market share. In Iceland, new EV sales were 12% of the total while the share reached 6% in Sweden. Germany and Japan also saw strong growth, with sales more than doubling in both countries from their 2016 levels.
Electric mobility is not limited to cars. In 2017, the stock of electric buses rose to 370,000 from 345,000 in 2016, and electric two-wheelers reached 250 million. The electrification of these modes of transport has been driven almost entirely by China, which accounts for more than 99% of both electric bus and two-wheeler stock, though registrations in Europe and India are also growing.
Charging infrastructure is also keeping pace. In 2017, the number of private chargers at homes and workplaces was estimated at almost 3 million worldwide. In addition, there were about 430,000 publicly accessible chargers worldwide in 2017, a quarter of which were fast chargers. Fast chargers are especially important in densely populated cities and serve an essential role in boosting the appeal of EVs by enabling long-distance travel.
The growth of EVs has largely been driven by government policy, including public procurement programmes, financial incentives reducing the cost of purchase of EVs, tightened fuel-economy standards and regulations on the emission of local pollutants, low- and zero-emission vehicle mandates and a variety of local measures, such as restrictions on the circulation of vehicles based on their pollutant emission performances.
The rapid uptake of EVs has also been helped by progress made in recent years to improve the performance and reduce the costs of lithium-ion batteries. However, further battery cost reductions and performance improvements are essential to improve the appeal of EVs. These are achievable with a combination of improved chemistries, increased production scale and battery sizes, according to the report. Further improvements are possible with the transition to technologies beyond lithium-ion.
Innovations in battery chemistry will also be needed to maintain growth as there are supply issues with core elements that make up lithium-ion batteries, such as nickel, lithium and cobalt. The supply of cobalt is particularly subject to risks as almost 60% of the global production of cobalt is currently concentrated in the Democratic Republic of Congo.
Additionally, the capacity to refine and process raw cobalt is highly concentrated, with China controlling 90% of refining capacity. Even accounting for ongoing developments in battery chemistry, cobalt demand for EVs is expected to be between 10 and 25 times higher than current levels by 2030.
The report notes that ensuring the increased uptake of EVs while meeting social and environmental sustainability goals requires the adoption and enforcement of minimum standards on labour and environmental conditions. The environmental sustainability of batteries also requires the improvement of end-of-life and material recycling processes.
Looking forward, supportive policies and cost reductions are likely to lead to continued significant growth in the EV market. In the IEA's New Policies Scenario, which takes into account current and planned policies, the number of electric cars is projected to reach 125 million units by 2030. Should policy ambitions rise even further to meet climate goals and other sustainability targets, as in the EV30@30 Scenario, the number of electric cars on the road could be as high as 220 million in 2030.
The IEA's latest Tracking Clean Energy Progress report shows that EVs are one of the 4 technologies out of 38 that are on track to meet long-term sustainability goals.
Explore the key findings from Global EV Outlook 2018.
Multilateralism 'struggling' to solve world challenges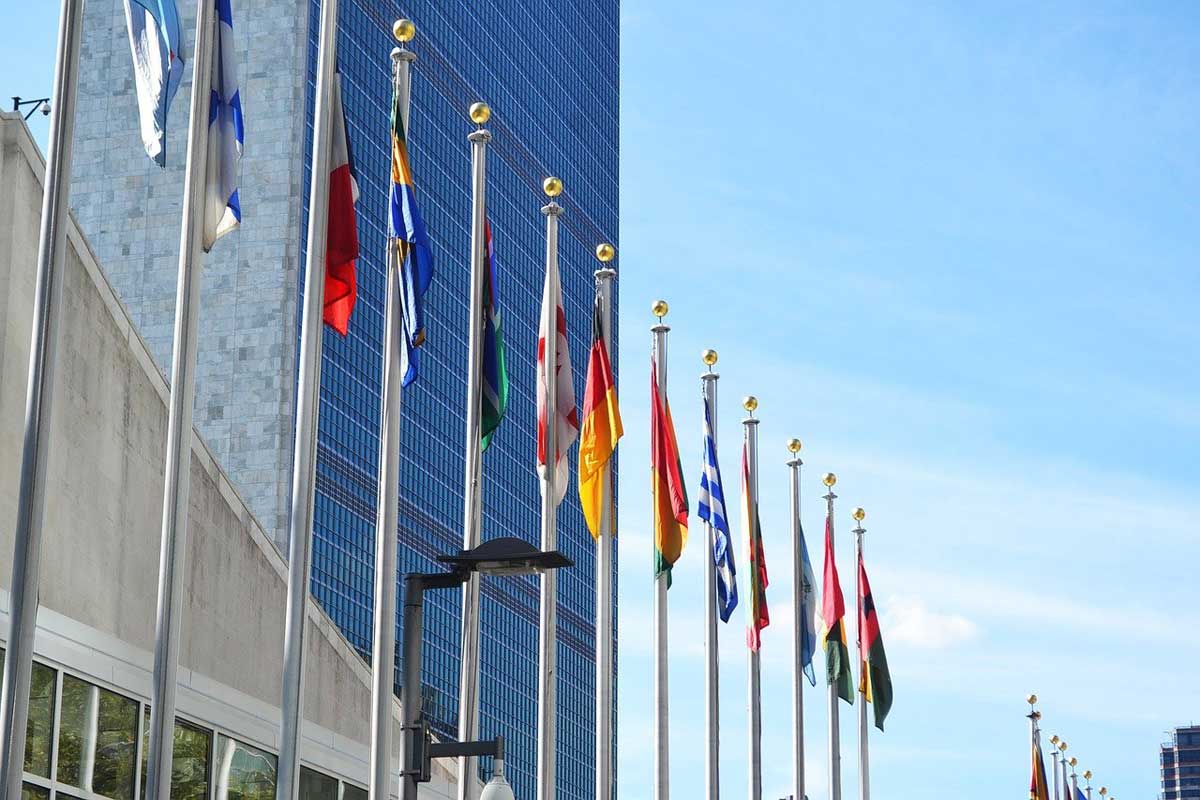 While multilateralism remains "committed to solving global challenges", the deputy UN chief said on Sunday, United Nations Day, it is "struggling to find the path to effective implementation".
"In the space of six months of the COVID-19 crisis, cooperation among the world's top scientists had developed vaccines and multilateralism had delivered a vehicle to ensure their distribution across the world – the COVAX facility", Deputy Secretary-General Amina Mohammed said at Expo 2020 in Dubai, United Arab Emirates.
"And yet today, we are still struggling to get the resources and cooperation required to ensure vaccine equity and to muster up a recovery that would put us on a better path".
'More to give'
In 2015, the landmark Paris Agreement and 2030 Agenda for Sustainable Development were established to deal decisively with the climate crisis and end poverty by 2030.
Yet, there have since been struggles to "translate global commitments and the goodwill of a host of stakeholders into national actions and international finance commensurate with the challenge", explained the deputy UN chief.
And although the world has the tools, knowledge and forums to prevent conflict, it continues as the planet experiences "the largest humanitarian crisis since the beginning of the second world war", she added.
"This points to an international order that is not yet capable of following through on its own best intentions", said Ms. Mohammed. "International cooperation and the United Nations have come a long way, but we have so much more to give".
Living the goals
With 192 nations represented, the deputy UN chief described the Expo is "an auspicious occasion" to mark 76 years of multilateralism, guided by the founding UN Charter.
"The focus of Expo 2020 on sustainability and connecting minds to change the future is at the heart of…Our Common Agenda…vision for ensuring that multilateralism ensures that we – as one human family – breakthrough together", said the UN official.
Against the backdrop of a global crisis of confidence, trust and collective action, she upheld the need for more effective multilateralism, renewed social contract, deepened solidarity, and stronger investments in youth – with the Sustainable Development Goals (SDGs) at its core.
"It is only through inclusion that we can renew our social contract and rebuild trust. And inclusion can only be achieved if we place our youth and women at the centre of the equation", Ms. Mohammed spelled out.
UN works toward 'decisive breakthrough'
As the UN climate conference (COP26) in Glasgow fast approaches, the world "must do better" at ensuring both women and young people are shaping "the critical decisions we need to make as a global society", argued the UN official.
"What gives me immense hope is that UN staff right across the world are dedicated to nothing more and nothing less than securing that decisive breakthrough", she stated.
From troubled corners like Afghanistan or Ethiopia to the world of diplomacy, common ground and solutions in New York or Geneva and from teams on the ground in Small Island States to UN Country Teams around the world, UN staff is working hard to achieve the Organization's aspirations.
And sustainability is not only a common theme in all pavilions but the SDGs are incorporated in many of the Expo's presentations and exhibits.
"Let us mark this day in full knowledge of the fact that the United Nations is not some abstract international organization but the will and commitment of the nations and peoples of the world to secure a better future", said the Deputy Secretary-General.
"And let us capitalize on the powerful opportunity Expo offers us to unite in solidarity to end poverty, protect the planet, secure peace and improve the lives of everyone, everywhere in this critical Decade of Action", she concluded.
Work together for peace
The Emirates Youth Symphony Orchestra also performing a special "Hymn to the United Nations", which was composed 50 years ago by legendary cellist, composer and conductor Pablo Casals to commemorate the UN's work on 24 October 1971.
"Our presence at Expo 2020 offers the opportunity to build awareness about and support for the SDGs, the importance of individual actions, solidarity, hope and engagement", said Maher Nasser, Commissioner-General of the UN at Expo 2020.
"To build a world in which everyone thrives in peace, dignity and equality on a healthy planet, we need to work together".
Do You Really Need Name-Brand Cartridges?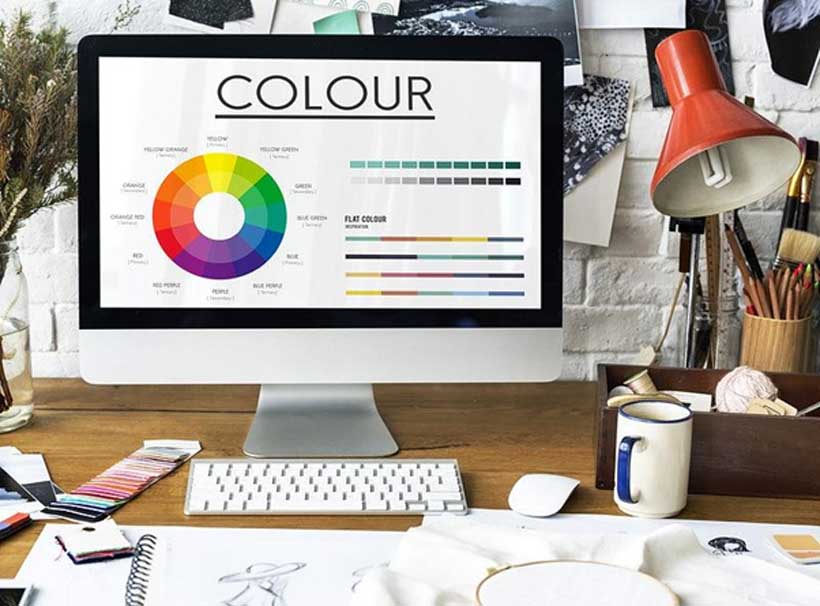 Cartridges from printer manufacturers like Hewlett-Packard are notoriously expensive. Considering the price of their basic equipment, ink may cost almost as much as the machines. This economic model has been raising eyebrows for many years. Customers are looking for affordable alternatives, and this global demand is met by the generic cartridge industry. Discovered the best ways to buy inkjet cartridges in Canada.
In recent years, the market for alternative replacements has evolved a lot. You can get excellent quality of printing, free shipping and extended warranties from stores like Smart Ink. For example, the HP 950 ink you can buy at this shop costs under $28, while the full pack from the manufacturer costs well over $100. Here is how to choose the best cheaper replacement for your inkjet cartridge whatever the brand.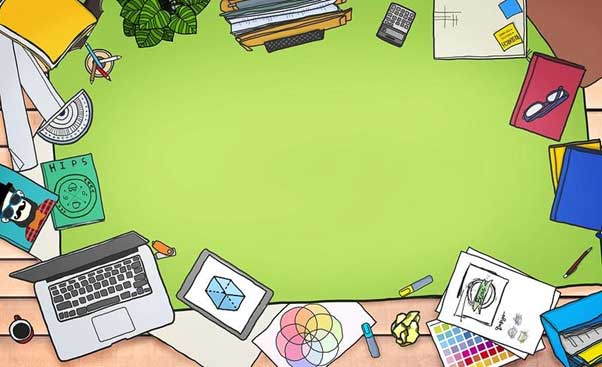 How to Save Money
Consumers can slash their expenses if they purchase original products from independent brands or recycled OEM cartridges. Both options offer substantial savings, particularly in the long run. The best providers comply with international quality standards, which guarantees trouble-free printing (CE, ISO 9001, ISO 14000, Reach, STMC). Here is how these types of products compare.
1. Remanufacturing
Original cartridges may be recycled. This process is known as remanufacturing, and it is based on the reuse of the original shell and internal components (with selective replacements if necessary). Essentially, used cartridges are emptied, thoroughly cleaned and filled with fresh ink, so they can be installed again.
This is the most sustainable method, as it reduces waste. Instead of buying a brand-new cartridge every time you need ink, you get a recycled product. Previously, consumers would take their old products to service providers at physical locations. Today, it is much easier to purchase these products online with free shipping, a money-back guarantee, and other benefits.
2. Compatible Products
Since the first compatible cartridges emerged, printer manufacturers have tried to prohibit them. Fortunately for consumers, their lawsuits have failed. Products from third-party brands are legal, and they are also much more affordable than the OEM supplies. Both the cartridges and the ink come from the same companies. These products are designed for particular models of printers.
The equipment manufacturers may issue firmware updates preventing the machines from recognizing non-original ink. This restriction is easy to circumvent — just turn off the updates and use any supplies you like. When shopping around, pay attention to the following:
Certified quality (compliance with standards listed above)
Positive reputation of the store
A money-back guarantee
Updated chips
XL volume
Free shipping
Sustainable production
Reliable packaging
Printer Economics
Popular printer manufacturers sell affordable equipment with expensive consumable supplies. This lets them attract new buyers and profit from the ink for years. However, savvy customers know better than to follow their recommendations. Generic cartridges and remanufactured products offer great value for money — just do a bit of research to find trusted stores in your area.
UN chief condemns 'ongoing military coup' in Sudan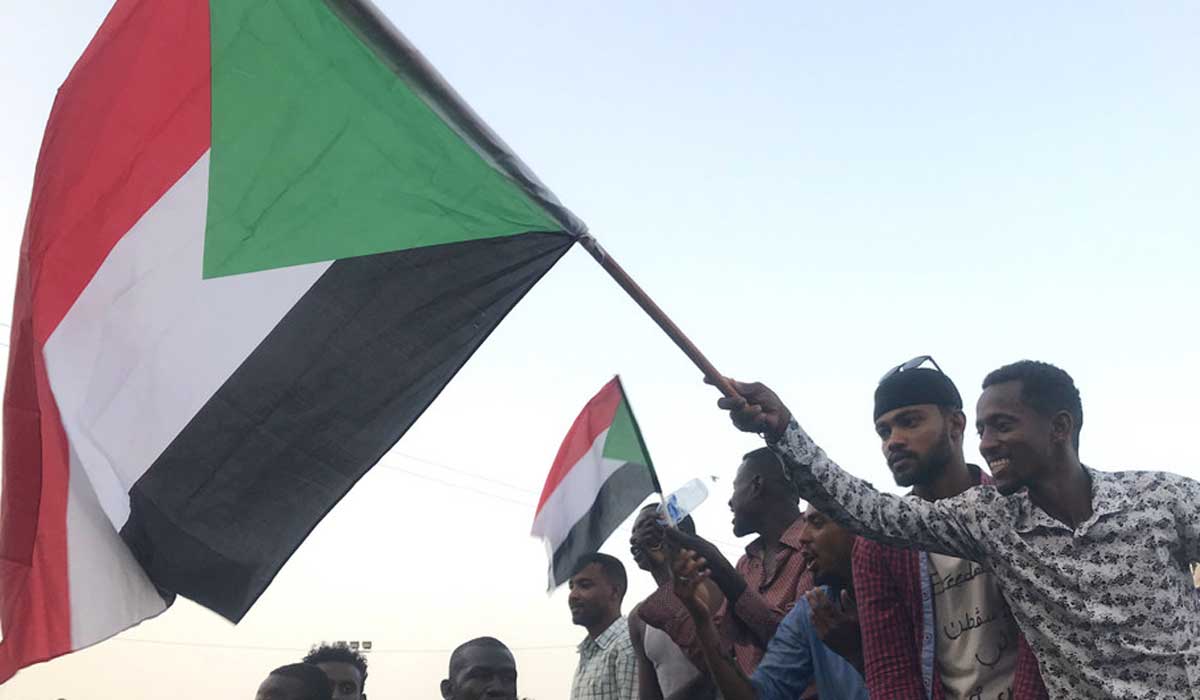 UN Secretary-General, António Guterres on Monday condemned the "ongoing military coup" in Sudan, saying Prime Minister Abdalla Hamdok and all other officials, "must be released immediately." 
Long-time ruler Omar al-Bashir was overthrown by the military following months of popular protest in April 2019, and a transitional government was set up comprising both military and civilian leadership, after a power-sharing agreement, that was due to lead to full democratic elections in 2023.
Now, according to news agencies, Sudan's military has dissolved civilian rule, arrested political leaders and declared a state of emergency. Protesters have reportedly taken to the streets of the capital, Khartoum, and there are reports of gunfire.
In a statement posted on Twitter, the Secretary-General said that "there must be full respect for the constitutional charter to protect the hard-won political transition."
"The UN will continue to stand with the people of Sudan", Mr. Guterres assured.
Progress in jeopardy
The UN High Commissioner for Human Rights also condemned the attempted coup.
"These actions threaten the Juba Peace Agreement and jeopardize the important progress made towards democracy and respect for human rights", Michelle Bachelet said.
She called on military authorities to abide by the constitutional order and international law, withdraw from the streets, and resolve any differences with civilian leaders serving on the Transitional Council through dialogue and negotiation.
"I utterly deplore the reported arrest of the Prime Minister, several Ministers, leaders of the Forces of the Freedom and Change and other civil society representatives, and call for their immediate release", she continued.
Communication systems down
Ms. Bachelet also pointed out reports that the internet is down in the country and other means of communication are suspended.
"Blanket internet shutdowns contravene international law, and Internet and mobile services must be restored, as they are essential for people to seek and receive information, particularly in these unsettling circumstances", she explained.
She asked military and security forces to refrain from unnecessary and disproportionate use of force, to respect people's freedom of expression, as well as the right of peaceful assembly.
According to her, "it would be disastrous if Sudan goes backwards after finally bringing an end to decades of repressive dictatorship."
"The country needs to move forward to consolidate democracy, a wish expressed countless times by the Sudanese people, including loudly and clearly on the streets last week and today", she added.
UN Mission
The head of the UN Integrated Transition Assistance Mission Sudan (UNITAMS), also released a statement, declaring that the arrests of the Prime Minister, government officials and other politicians are "unacceptable." 
"I call on the security forces to immediately release those who have been unlawfully detained or placed under house arrest", Volker Perthes said. "It is the responsibility of these forces to ensure the security and wellbeing of people in their custody." 
The UNITAMS chief, who acts as a Special Representative of the Secretary-General, also urged everyone involved to exercise the utmost restraint.
"All parties must immediately return to dialogue and engage in good faith to restore the constitutional order", Mr. Perthes concluded.