More Efficient Allocation of Investment Is Key to China's Sustainable Growth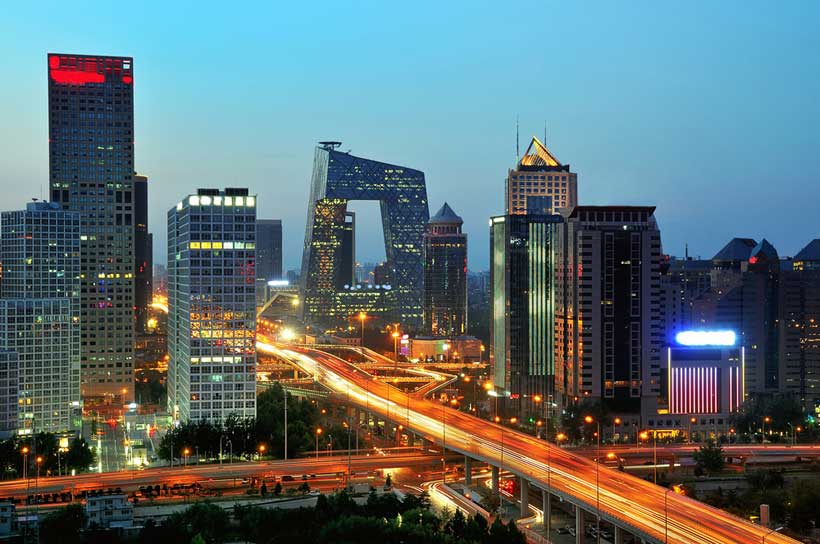 Economic activity in China remains resilient, with GDP growing by 6.9 percent in 2017 and 6.8 percent year on year in the first quarter of 2018. Consumption continues to drive growth. Growth is projected to moderate to 6.5 percent in 2018 and 6.3 percent in 2019-20, according to the World Bank's new China Economic Update released today.
"While China is on a long-term path of slower capital accumulation, investment growth has rebounded from the lows in 2017, particularly in the private sector. Real investment grew by just 5.5 percent in 2017 as compared to 18 percent per year in the decade before 2011," said John Litwack, World Bank Lead Economist for China. "Nevertheless, the level and growth rate of investment are still high by international standards. The efficiency of allocation, and not the speed of growth, is China's main investment challenge."
China's current account balance continues to fall as the economy's dependence on exports declines. Mainly due to stronger goods and services imports, the surplus declined to 1.3 percent of GDP in 2017 and moved into a small deficit in the first quarter of 2018. In 2017, China also experienced more balanced capital flows. The Renminbi has continued to appreciate, weathering the emerging market turbulence in mid-April 2018 relatively well.
Monetary and regulatory tightening has already shown some results. Corporate leverage has stabilized below 160 percent of GDP in 2017. Several new measures, including an overhaul of the rules for asset management products, indicate the authorities' commitment to addressing financial vulnerabilities.
Fiscal policy was accommodative in 2017, with growth in local government capital spending particularly strong. However, some of the increase in budgetary spending likely compensated for lower off-budget investments as implicit public borrowing through local government financing vehicles was restricted. While the projected 2018 consolidated fiscal deficit is similar to that in 2017, a stricter enforcement of measures to limit off-budget borrowing for public projects will likely imply a further tightening in the overall fiscal stance of general government.
Several factors are expected to slow the pace of economic activity in the near term: a relatively tighter monetary and fiscal policy mix, more moderate growth in global trade, continuing reforms to address industrial overcapacity and environmental sustainability, and measures to reduce the macroeconomic vulnerabilities accumulated in recent years. Rebalancing toward more consumption-and-services-led growth is also expected to continue.
While net exports contributed to growth in 2017, this contribution is expected to decline this year as global import demand moderates, says the report.
Moreover, rising trade tensions are one of the main risks to China's outlook. The economic impact of recently announced US trade measures would be manageable, but the costs of investment restrictions—in terms of limited access to foreign technology and skills—could be significant. The bigger risk for the world economy, as well as for China, would be a major weakening of the rules governing global trade and investment and an unraveling of global value chains.
"A measured response to the trade measures, consistent with WTO rules, and continued dialogue with the US can minimize this risk," said Elitza Mileva, World Bank Senior Economist and the main author of the report.
ADB, Indorama Ventures Sign $100 Million Blue Loan to Boost Recycling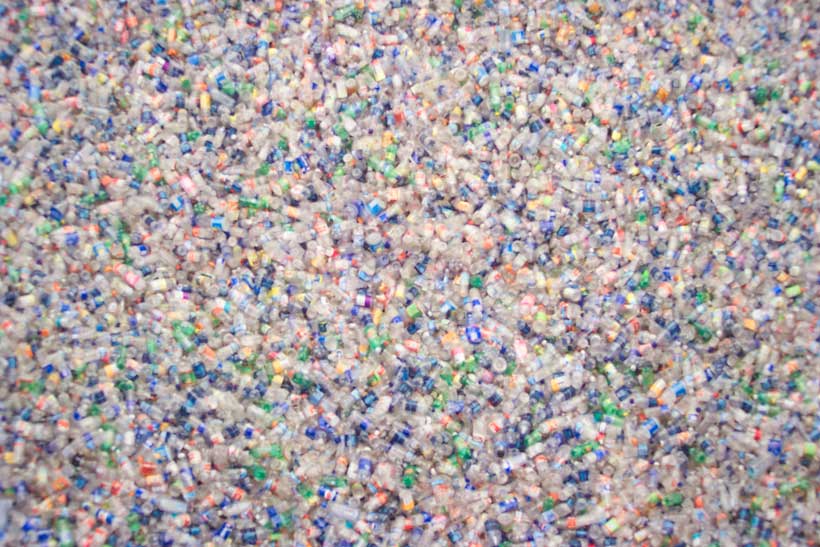 The Asian Development Bank (ADB) and Indorama Ventures Public Company Limited (IVL) signed a $100 million financing package to reduce the environmental impact of plastic and promote a circular economy by boosting the capacity of IVL's plastic recycling plants in India, Indonesia, the Philippines, and Thailand.
The plants will recycle polyethylene terephthalate (PET) plastics widely used in beverage bottles. The finance package comprises $50 million from ADB and $50 million from the ADB-administered Leading Asia's Private Infrastructure Fund (LEAP). A $150 million loan will be provided by the International Finance Corporation (IFC), and $50 million from DEG – Deutsche Investitions- und Entwicklungsgesellschaft mbH.
"The recycling of plastics like PET is a must for healthier oceans, and this initiative will help to achieve that objective by partnering with IVL, which is the global leader of PET production and recycling. We are also excited to work closely with IFC and DEG in this important journey," said Vice-President for Private Sector Operations and Public–Private Partnerships Ashok Lavasa. "There is a rising global demand for recycled plastic packaging. ADB's support will help IVL to meet this demand by collecting and treating plastic waste that would otherwise have been released into the oceans."
"We are honored to agree to this Blue Loan with ADB," said Chief Sustainability Officer Indorama Ventures Yashovardhan Lohia. "IVL is building the recycling infrastructure needed to divert waste from the marine environment. By using post-consumer PET bottles as a feedstock for new bottles, we give value to waste. This drives improvements in waste collection systems, meaning less waste and cleaner oceans."
Mismanagement of all plastic waste damages the marine ecosystem. It is estimated that Asia accounts for more than 80% of all plastics released into the ocean. Globally around half of PET is recycled. In a circular economy, products and materials are redesigned, recovered, and recycled to divert plastic waste from landfills and oceans. The plants to be built under the project are expected to be fully operational by 2022, and will ensure that nearly 5 billion additional bottles are diverted from waste annually.
ADB's loan is its first independently verified nonsovereign blue loan, following Blue Natural Capital Financing Facility's Blue Bond Guidelines, with an assurance report from DNV GL. It is aligned with ADB's Action Plan for Healthy Oceans and Sustainable Blue Economies, which calls for ADB to expand its investments and technical assistance to $5 billion during 2019–2024.
IVL is a Thailand-listed, global business committed to develop technologies and processes that use post-consumer PET and polyester waste materials as feedstock for the future. As the largest producer of 100% recyclable PET in the world, IVL supports all aspects of the circular economy to reduce the amount of waste entering the environment. IVL is listed on the Dow Jones Sustainability Index and operates 125 manufacturing facilities in 33 countries, across 5 continents.
LEAP is a cofinancing vehicle established by ADB and the Japan International Cooperation Agency to support private sector investments in energy and power generation, as well as water, urban infrastructure, transport, information and communications technology, and health.
Global leaders to shape the Davos Agenda ahead of 'crucial year to rebuild trust'
The Davos Agenda is a pioneering mobilization of global leaders to rebuild trust to shape the principles, policies and partnerships needed in 2021. The virtual meeting will build momentum ahead of the Special Annual Meeting in the spring. The Davos Agenda will feature a full week of global programming on 25-29 January 2021 with the active participation of heads of state, CEOs, civil society leaders, global media and youth leaders from Asia, Europe, Africa, the Middle East, North America and Latin America.
"2021 is a crucial year to rebuild trust," said Professor Klaus Schwab, Founder and Executive Chairman of the World Economic Forum. "The world is at a crossroads. The pandemic has reversed important gains in the global fight against unemployment, climate change and poverty. Leaders must come together for decisive and inclusive action.
Building a better future for work, accelerating stakeholder capitalism, and harnessing the technologies of the Fourth Industrial Revolution will be important topics on the Davos Agenda.
The five programme themes are:
– Designing cohesive, sustainable, resilient economic systems (25 January)
– Driving responsible industry transformation and growth (26 January)
– Enhancing stewardship of our global commons (27 January)
– Harnessing the technologies of the Fourth Industrial Revolution (28 January)
– Advancing global and regional cooperation (29 January)
Heads of state and of government and international organizations will give special addresses on the state of the world, as well as engaging in dialogue with business leaders. Industry leaders and public figures will discuss how to advance and accelerate public-private collaboration on critical issues such as COVID-19 vaccination, job creation and climate change, among others. The Forum's core communities, including its International Business Council, will share their insight and recommendations from global, regional and industry initiatives in impact sessions.
The high-level agenda-setting dialogues that characterize the Forum's January meeting will take place throughout the week and will be live streamed – providing more opportunities for the public to engage. Sessions will take place across Beijing, Geneva, New York, San Francisco and Tokyo time zones to ensure global participation.
G20 leaders united to address major global pandemic and economic challenges
President of the European Commission, Ursula von der Leyen, and President of the European Council, Charles Michel, represented the EU at the 15th G20 Leaders' summit hosted by Saudi Arabia on 21-22 November 2020.
G20 leaders met in virtual format to address the way forward how to tackle together the ongoing COVID-19 pandemic, finance the development and deployment of a vaccine as well as continue the support to citizens and businesses struggling to cope with the aftermath of the pandemic.
President von der Leyen said: "I am glad that G20 leaders agreed to make Covid-19 vaccines available and affordable for all. But more funding is needed. This is why I called G20 Leaders to commit to fund 4.5 billion US dollars for the ACT-Accelerator by the end of the year. G20 leaders also agreed to maintain economic measures until the recovery is firmly on the way. As a lesson from the crisis we need to step up global preparedness. We will discuss this again in May 2021 at the joint G20 Global Health Summit in Italy. To build back a more sustainable, inclusive and resilient world we also need to step up actions to fight climate change. The EU leads the way to climate neutrality by 2050 and many G20 partners now have taken the same commitments."
G20 leaders also discussed how to build back better and pave the way for an inclusive, sustainable and resilient future. President Michel said: "COVID-19 has come as a surprise to many of us. But it is not the first global pandemic. And sadly, it will not be the last. Looking ahead, the global community has to be better prepared for pandemics. An international Treaty on Pandemics could help us respond more quickly and in a more coordinated manner when they occur. It should be negotiated with all UN organizations and agencies, in particular the WHO. The WHO must remain the cornerstone of global coordination against health emergencies."
They also discussed a number of other crucial global issues such as the economic recovery, the reform of the WTO, the taxation of the digital economy and how to support low-income countries.
Following the two days Summit, Leaders adopted the G20 Riyadh Declaration to address common global challenges.
On COVID-19, the EU championed a multilateral solution to the coronavirus pandemic. EU leaders called on the G20 to uphold and deepen its commitment to fight the COVID-19 crisis, notably by ensuring the affordable and equitable access for all people of diagnostics, therapeutics and vaccines. The Access to COVID-19 Tools Accelerator (ACT-A) initiative and its COVAX facility are the main tools to do so.
On climate change, the Summit agreed on a unified paragraph in the G20 Riyadh Declaration, after three consecutive G20 Summits where such consensus could not be reached. EU leaders urged all G20 members to work towards the full and effective implementation of the Paris Agreement. The EU also promoted a recovery based on green, inclusive, sustainable, resilient and digital growth in line with the 2030 Agenda and its Sustainable Development Goals.
On debt relief for the most fragile countries, Leaders reconfirmed their support through the G20 Debt Service Suspension Initiative that will provide debt relief and free resources to fight the pandemic. They committed to implementing the Debt Service Suspension Initiative (DSSI) including its extension through June 2021. EU leaders stressed that additional steps might be needed, and the Summit endorsed a common multilateral framework for further debt treatments.
On trade and taxation of the digital economy, Leaders recalled their support to the WTO reform process in the lead up to the 12th WTO Ministerial Conference and recognized the contribution that the Riyadh Initiative on the Future of the WTO has made. They also agreed to strive to find a consensus-based solution for a globally fair, sustainable, and modern international tax system by mid-2021, built on the ongoing work of the OECD.