It's not about the technology: Faster, better internet needs different financing models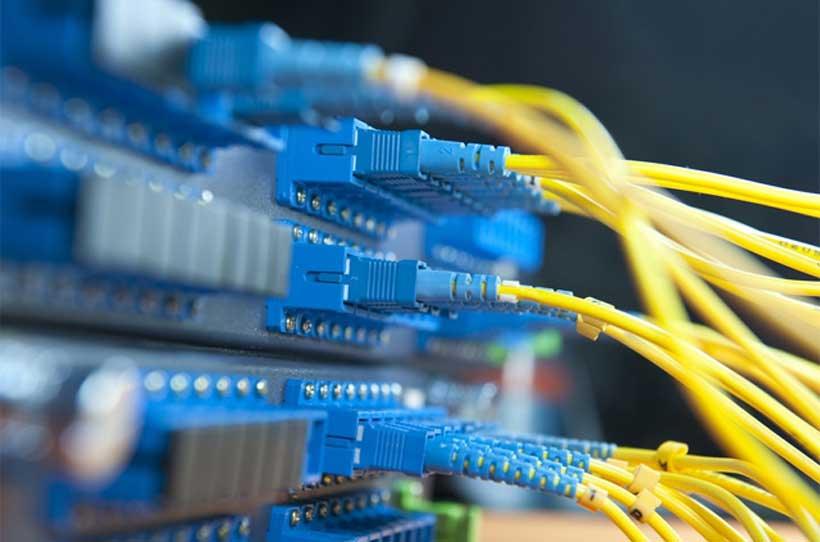 To connect the as yet unconnected around the world to the internet is only a first step towards ensuring that all societies participate in an increasingly digital world economy. Best-connected users benefit from internet capacity that is 200 times greater than that of the worst-connected in parts of Africa and Asia. Those left behind will not benefit from many of the productivity innovations brought by the Fourth Industrial Revolution.
Closing that gap is not a matter of technology. The technical solutions are available and time-tested. What's needed to help countries improve their internet infrastructure are new sources of financing and various types of financing models.
The report on Financing a Forward-Looking Internet for All, produced in collaboration with The Boston Consulting Group, provides countries and companies with a framework to think through emerging internet inclusion issues. It details six infrastructure-financing tools and strategies that countries can implement to increase internet adoption and avoid a widening of the internet capacity gap.
An analysis of the economics of internet infrastructure in 28 countries shows investment payback from six to 24 months. It also shows how decision-makers could factor broader social and economic returns into traditional rate-of-return calculations, to open untapped sources of capital for internet infrastructure.
According to Houlin Zhao, Secretary General of the International Telecommunications Union, "Redesigning business models to reflect the rapid evolution in technologies is vital to providing connectivity to over half the world's population, who do not currently have regular internet connectivity. This is an issue across industries."
Economic growth depends not only on providing connectivity, but also sufficient internet capacity and quality to foster innovation and support advanced use.
"Investment in internet infrastructure will help create more equal societies in the future. It is important that decision-makers become aware of the new models of financing presented in the report." said Eric White, Project Lead, Internet for All, World Economic Forum.
When more people use the internet their country's gross domestic product grows accordingly. Nevertheless, internet providers are reluctant to invest as needed for network expansion and upgrades in many areas. As a result, many regions lack coverage or capacity that could foster growth of GDP. From the perspective of effective internet infrastructure financing, the report proposes looking at the impact on society as a whole. This novel approach can attract a new set of investors and help close the internet infrastructure investment gap.
The report's analysis of 28 countries shows that the returns to society exceed infrastructure-related investment in a period of six to 24 months. Moreover, the magnitude of the payback can be phenomenal, even in developed countries. In Ireland, for example, an investment of $2.7 billion could increase GDP by $3.9 billion to $10.2 billion, with payback in less than one year. In Germany, a $47.3 billion investment in ICT infrastructure results in GDP growth of up to 1.8 times the investment.
"Development banks such as the IDB encounter this issue every day. This paper provides useful guidance to policy-makers, businesspeople and financiers alike that will help us think through our approach to financing ICT infrastructure projects," said Antonio Garcia-Zaballos, Lead Specialist in Technology Inter-American Development Bank.
The future of Artificial Intelligence in Africa: A joint responsibility
Artificial Intelligence (AI) in Africa and universal access to information and knowledge were at the heart of discussions during the UNESCO Forum on Artificial Intelligence in Africa that took place at the Mohammed VI Polytechnic University, in Benguerir, Morocco, on 12 and 13 December 2018.
The two-day Forum was opened by UNESCO's Director-General Audrey Azoulay, Morocco's Education Minister Saaid Amzazi and the President of the General Conference of UNESCO, Zohour Alaoui. It brought together ministers, representatives of the private sector, experts, researchers and representatives of international and regional organizations, as well as NGOs and civil society actors from all parts of the world. Through round tables and thematic sessions, the conference examined the future of Artificial Intelligence in Africa, ethical issues for the continent, and ways in which AI can serve as a lever for sustainable development.
Artificial Intelligence is not only relevant to developed countries, but also important for developing countries, including in Africa. While the African continent sees a number of innovative uses of Artificial Intelligence, more can be done to guarantee access to information and knowledge through AI.
Countries in Africa face specific challenges in terms of infrastructure, skills, knowledge gaps, research capacities and availability of local data, which need to be overcome to fully harness the deployment of AI. To avoid exacerbating the existing digital and knowledge divides, it is essential to address these challenges and to raise awareness of the potential of AI for sustainable development.
Harnessing the potential of AI for Africa
The panel discussion on universal access to information and knowledge, and AI in Africa, moderated by UNESCO's Assistant Director-General for Communication and Information Moez Chakchouk, highlighted the efforts of governments and various stakeholders to fully harness the potential of AI.
Morocco underlined that its digital strategy takes AI into account, and the country has enhanced data access through the launch of an open data portal. Ruhiya Seward from the International Development Research Centre (IDRC) presented how the centre has been actively supporting North-South cooperation in the mapping of AI ecosystems, as well as the promotion and establishment of regional networks in this regard.
Discussions also highlighted how the UNESCO Chair in Artificial Intelligence and the Knowledge for All (K4All) Foundation are carrying out a mapping of Artificial Intelligence start-ups, research centres and civil society organizations. Microsoft equally underlined how the company provides support to AI strategic plans for a range of countries, while also building capacities for start-ups through its 4Afrika AppFactory, which develops the digital skills, coding capabilities and workplace readiness of young people.
An inclusive approach for the development of AI
Panellists emphasized the importance of involving young people and innovative local AI start-up ecosystems to ensure access to information and knowledge. Davor Orlic from the Jožef Stefan Institute stated that Africa is not lagging behind, and that the continent would gain a lot from listening to its local AI ecosystem. Local start-ups can serve as incubators for skills development and business modelling to ensure AI entrepreneurship solves local development issues in innovative and efficient ways, with a particular focus on youth and women.
Nicolas Miailhe of the Future Society further underlined the importance of ensuring multi-stakeholder consultation processes, including through online platforms, to ensure the participatory development of public policies on AI.
Finally, in interacting with the audience, panellists also discussed the dangers of AI in encroaching on human rights issues such as privacy. Julie Owono, Executive Director of Internet Sans Frontières, underlined that "the Universal Declaration of Human Rights must be the reference framework for all aspects related to Artificial Intelligence, and more generally to all aspects associated with the Internet."
Our Shared Digital Future
Building a digital economy and society that is trusted, inclusive and sustainable requires urgent attention in six priority areas according to a new report, Our Shared Digital Future, published by the World Economic Forum today.
The report represents a collaborative effort by business, government and civil society leaders, experts and practitioners. It follows an 18-month dialogue aimed at restoring the internet's capacity for delivering positive social and economic development.
The report comes at a historic moment on the day when, for the first time, more than one-half of the world's population is now connected to the internet. At the same time, less than one-half of those already online trust that technology will make their lives better.
With 60% of the global economy forecast to be digitized by 2022, there remains huge potential for the Fourth Industrial Revolution to lift more people out of poverty and strengthen societies and communities. However, success depends on effective collaboration between all stakeholder groups. The authors, in addition to unveiling six key areas for action, also highlight several existing efforts at global and local levels where collaboration is helping to restore trust and deliver broad-based societal benefits.
The six priority areas for multistakeholder collaboration are:
Internet access and adoption
Internet access growth has slowed from 19% in 2007 to 6% in 2017. At the same time, we have reached the milestone of 50% of the world's population being connected to the internet. To close the digital divide, more investment is needed to not only provide access, but also improve adoption.
Good digital identity
By 2020, the average internet user will have more than 200 online accounts and by 2022, 150 million people are forecast to have blockchain-based digital identities. However, 1 billion people currently lack a formal identity, which excludes them from the growing digital economy. Good digital identity solutions are key to addressing this divide, empowering individuals, and protecting their rights in society.
Positive impact on society
By 2022, an estimated 60% of global GDP will be digitized. In 2018, companies are expected to spend more than $1.2 trillion on digital transformation efforts. Yet, only 45% of the world's population feel that technology will improve their lives. Companies need to navigate digital disruption and develop new responsible business models and practices.
Cybersecurity
Cyberattacks result in annual losses of up to $400 billion to the global economy. More than 4.5 billion records were compromised by malicious actors in the first half of 2018, up from 2.7 billion records for the whole of 2017. A safe and secure digital environment requires global norms and practices to mitigate cyber-risks.
Governance of the Fourth Industrial Revolution
Policy-makers and traditional governance models are being challenged by the sheer magnitude and speed of the technological changes of the Fourth Industrial Revolution. Developing new and participatory governance mechanisms to complement traditional policy and regulation is essential to ensure widespread benefits, close the digital divide and address the global nature of these developments.
Data
The amount of data that keeps the digital economy flowing is growing exponentially. By 2020, there will be more than 20 billion connected devices globally. Yet there is no consensus on whether data is a type of new currency for companies to trade or a common public good that needs stricter rules and protection. The digital economy and society must bridge this gap by developing innovations that allow society to benefit from data while protecting privacy, innovation and criminal justice.
"The digital environment is like our natural environment," said Derek O'Halloran, Head, Future of Digital Economy and Society, the World Economic Forum. "We all – governments, businesses, individuals – have a duty to ensure it remains clean, safe and healthy. This paper marks a step forward in offering a blueprint for a better internet we can all work towards: One that is inclusive, trustworthy and sustainable."
The report is part of ongoing work by the World Economic Forum to provide a platform to accelerate, amplify or catalyse collaborative efforts from business, government, academia and civil society to advance progress towards an inclusive, trustworthy and sustainable digital economy. The report provides an overview of key issues for the digital economy and society, establishes priorities for multistakeholder collaboration for the year ahead, and highlights existing key initiatives and resources.
"Our existing institutions, mechanisms and models are struggling to effectively respond to the pace of digital change and its distributed nature. This report identifies critical areas of focus for public-private partnerships to help restore trust in an inclusive and prosperous digital future," said Jim Smith, Chief Executive Officer, Thomson Reuters and Co-Chair, World Economic Forum System Initiative on Shaping the Future of Digital Economy and Society.
"While recognizing that digital developments fuel many opportunities in political, commercial and social spheres, a key point of this paper is the need to focus on inclusion and addressing digital divides; only through incorporating more voices and views – in the development of political and commercial policies – will we be able to create a society that truly benefits all," said Lynn St. Amour, Chair of the UN Internet Governance Forum (IGF)'s Multistakeholder Advisory Group, and Co-Chair, World Economic Forum System Initiative on Shaping the Future of Digital Economy and Society.
Internet milestone reached: More than 50 per cent go online
For the first time, more than half of the world's population of nearly 8 billion will be using the internet by the end of 2018, the United Nations telecommunications agency announced on Friday.
International Telecommunication Union (ITU) global and regional estimates for 2018 are "a pointer to the great strides the world is making towards building a more inclusive global information society," Houlin Zhao, ITU Secretary-General, said.
The record figure of 3.9 billion people, or 51.2 per cent that will be online by the end of December, is an important milestone in the digital revolution, according to the ITU. The agency insists that this increased connectivity will help promote sustainable development everywhere.
The latest figures also spotlight Africa, which shows the strongest rate of growth in internet access, from around two per cent in 2005, to more than 24 per cent of the African population this year.
Europe and the Americas are the regions with the slowest growth rates, though the current figures show that 79.6 per cent and 69.6 per cent are online, respectively.
Overall, said the ITU, "in developed countries, slow and steady growth increased the percentage of population using the Internet, from 51.3 per cent in 2005 to 80.9 per cent in 2018."
Despite this progress, ITU has warned that a lot of communities worldwide, still do not use the internet, particularly women and girls. The statistics show older people also disproportionately remain offline, as do those with disabilities, indigenous populations and some people living in the world's poorest places.
In a bid to reduce inequalities, the agency is calling on more infrastructure investment from the public and private sectors, and to focus on ensuring that access remains affordable for all.
"We must encourage more investment from the public and private sectors and create a good environment to attract investments, and support technology and business innovation so that the digital revolution leaves no one offline," said Mr. Zhao.