Single-use plastics: New EU rules to reduce marine litter
With the amount of harmful plastic litter in oceans and seas growing ever greater, the European Commission is proposing new EU-wide rules to target the 10 single-use plastic products most often found on Europe's beaches and seas, as well as lost and abandoned fishing gear.
Together these constitute 70% of all marine litter items. The new rules are proportionate and tailored to get the best results. This means different measures will be applied to different products. Where alternatives are readily available and affordable, single-use plastic products will be banned from the market.For products without straight-forward alternatives, the focus is on limiting their use through a national reduction in consumption; design and labelling requirements and waste management/clean-up obligations for producers. Together, the new rules will put Europe ahead of the curve on an issue with global implications.
First Vice-President Frans Timmermans, responsible for sustainable development said: "This Commission promised to be big on the big issues and leave the rest to Member States. Plastic waste is undeniably a big issue and Europeans need to act together to tackle this problem, because plastic waste ends up in our air, our soil, our oceans, and in our food. Today's proposals will reduce single use plastics on our supermarket shelves through a range of measures. We will ban some of these items, and substitute them with cleaner alternatives so people can still use their favourite products."
Vice-President Jyrki Katainen, responsible for jobs, growth, investment and competitiveness, added: "Plastic can be fantastic, but we need to use it more responsibly. Single use plastics are not a smart economic or environmental choice, and today's proposals will help business and consumers to move towards sustainable alternatives. This is an opportunity for Europe to lead the way, creating products that the world will demand for decades to come, and extracting more economic value from our precious and limited resources. Our collection target for plastic bottles will also help to generate the necessary volumes for a thriving plastic recycling industry."
Across the world, plastics make up 85% of marine litter. And plastics are even reaching people's lungs and dinner tables, with micro-plastics in the air, water and food having an unknown impact on their health. Tackling the plastics problem is a must and it can bring new opportunities for innovation, competitiveness and job creation.
Companies will be given a competitive edge: having one set of rules for the whole EU market will create a springboard for European companies to develop economies of scale and be more competitive in the booming global marketplace for sustainable products. By setting up re-use systems (such as deposit refund schemes), companies can ensure a stable supply of high quality material. In other cases, the incentive to look for more sustainable solutions can give companies the technological lead over global competitors.
Different measures for different products
After addressing plastic bags in 2015, 72% of Europeans said they have cut down on their use of plastic bags (Eurobarometer). The EU is now turning its attention to the 10 single-use plastic products and fishing gear that together account for 70% of the marine litter in Europe. The new rules will introduce:
Plastic ban in certain products: Where alternatives are readily available and affordable, single-use plastic products will be banned from the market. The ban will apply to plastic cotton buds, cutlery, plates, straws, drink stirrers and sticks for balloons which will all have to be made exclusively from more sustainable materials instead. Single-use drinks containers made with plastic will only be allowed on the market if their caps and lids remain attached;
Consumption reduction targets: Member States will have to reduce the use of plastic food containers and drinks cups. They can do so by setting national reduction targets, making alternative products available at the point of sale, or ensuring that single-use plastic products cannot be provided free of charge;
Obligations for producers: Producers will help cover the costs of waste management and clean-up, as well as awareness raising measures for food containers, packets and wrappers (such as for crisps and sweets), drinks containers and cups, tobacco products with filters (such as cigarette butts), wet wipes, balloons, and lightweight plastic bags. The industry will also be given incentives to develop less polluting alternatives for these products;
Collection targets: Member States will be obliged to collect 90% of single-use plastic drinks bottles by 2025, for example through deposit refund schemes;
Labelling Requirements: Certain products will require a clear and standardised labelling which indicates how waste should be disposed, the negative environmental impact of the product, and the presence of plastics in the products. This will apply to sanitary towels, wet wipes and balloons;
Awareness-raising measures: Member States will be obliged to raise consumers' awareness about the negative impact of littering of single-use plastics and fishing gear as well as about the available re-use systems and waste management options for all these products.
For fishing gear, which accounts for 27% of all beach litter, the Commission aims to complete the existing policy framework with producer responsibility schemes for fishing gear containing plastic. Producers of plastic fishing gear will be required to cover the costs of waste collection from port reception facilities and its transport and treatment. They will also cover the costs of awareness-raising measures. Details on the new rules for fishing gear are available here.
Next Steps
The Commission's proposals will now go to the European Parliament and Council for adoption. The Commission urges the other institutions to treat this as a priority file, and to deliver tangible results for Europeans before the elections in May 2019.
To mark the World Environment Day on 5 June, the Commission will also launch an EU-wide awareness-raising campaign to put the spotlight on consumer choice and highlight individual people's role in combatting plastic pollution and marine litter.
Of course, tackling EU-produced marine litter is only one part of the world-wide picture. But by taking the lead, the European Union will be in a strong position to drive change at the global level – through the G7 and G20 and through the implementation of the UN Sustainable Development Goals.
Background
Today's initiative delivers on the commitment made in the European Plastics Strategy to tackle wasteful and damaging plastic litter through legislative action, which was welcomed by the European Parliament and Council and by citizens and stakeholders. The measures proposed will contribute to Europe's transition towards a Circular Economy, and to reaching the UN Sustainable Development Goals and the EU's climate commitments and industrial policy objectives.
Today's Directive builds on existing rules such as the Marine Strategy Framework Directive, and Waste Directives, and complements other measures taken against marine pollution, such as under the Port Reception Facilities Directive, and proposed restrictions on microplastics and oxo-degradable plastics. It follows a similar approach to the successful 2015 Plastic Bags Directive, which was positively received and brought about a rapid shift in consumer behaviour.
The proposed Directive will bring both environmental and economic benefits. The new measures will for example:
avoid the emission of 3.4 million tonnes of CO2 equivalent;
avoid environmental damages which would cost the equivalent of €22 billion by 2030;
save consumers a projected €6.5 billion.
Along with the new EU waste rules and targets adopted this month, the new rules will provide the clarity, legal certainty and economies of scale that EU companies need to take the lead in new markets for innovative multi-use alternatives, new materials and better designed products.
In line with Better Regulation requirements, stakeholder consultations and an open public consultation and thorough impact assessments were carried out in preparation of today's proposal. In the public consultation between December 2017 and February 2018, 95% of respondents agreed that action to tackle single use plastics is both necessary and urgent, and 79% believed that these measures should be taken at EU level in order to be effective. 70% of manufacturers and 80% of brands also replied that action is necessary and urgent.72 % have cut down on their use of plastic bags and 38 % of them over the last year.
The Threat to Life from Ocean Microplastics
Authors: Meena Miriam Yust and Arshad Khan
When Chelsea Rochman at the University of Toronto and colleagues began their study on medakas (small Japanese rice paddy fish), they did not expect to find what they did.
They first soaked ground-up polyethylene in San Diego Bay for three months and then fed it to these fish along with a laboratory diet. They also fed the same diet to a comparison group of medakas but along with virgin polyethylene also ground-up. The medakas eating the plastic immersed in the Bay suffered greater liver damage. How much of a danger then is our seafood?
Defined as less than 5mm in size, microplastics have been found in 114 types of aquatic life, over half of which are consumed by humans. Oysters exposed to food-container plastic (polystyrene) have fewer eggs and impaired less-motile sperm. Does eating them do the same to us? Nobody knows. A comprehensive study of plastics in seafood and its implications for human health points to the gaps in our knowledge. It calls for more research into the toxicity of various plastics and in identifying lower risk seafood.
There is some evidence for the quantity of microplastic pieces per cubic meter of water — from the surface to a depth of 1000 meters in one study. The numbers range from four pieces at the surface increasing to about a dozen at 200 meters down then declining to three or so at a 1000 meters down. It is certainly not super dense. At the same time, little fish ingesting it and bigger fish eating smaller ones, and one can see a problem developing, particularly for us the final consumer.
The copious plastic debris flowing into the ocean estimated at 8 million tons annually continues to add to the 100 million tons already there. Engineering experts at Stanford University have discussed "the potential for meaningful change" in the status quo. They have some interesting observations: Microplastics are now in "about a quarter of the sea foods in our markets and even in table salt." They are also in "94 percent of tap water samples in the US and in nearly every brand of bottled water." At this we checked tap water and some bottled water and did not notice any. Insidious, if these are microscopic.
Research in other parts of the world exemplify the global extent of the microplastics menace. In a study of commercial fish caught off the Portuguese coast, microplastics were found in 19.8 percent of the 26 species of fish tested. Plastic polymers, polyethylene and polypropylene as well as fibers like polyester, rayon and nylon had been ingested. As might be expected, the fish taken off Lisbon and its environs were worst affected.
In another study, fish and bivalves taken from markets in California and Makassar, Indonesia were examined for anthropogenic debris. Plastic was again confirmed in seafood sold for human consumption. Debris was found in about a quarter of individual fish and a third of shellfish raising concerns about human health.
North Sea fish have been studied for plastic ingestion also. Foekema and his fellow researchers found particles up to 4.8 mm in five of seven common North Sea fish species. Usually only one particle was found and in only 2.6 percent of the 1204 individual specimens tested. Cod showed the highest frequency with one third involved. In another study of 400 individual fish from four species, only two particles were found, both in one individual, a sprat, confirming the relative low incidence of plastics in North Sea fish. The particles in the sprat were microbeads.
Then there is the ubiquitous cigarette butt. Is there something prophetic about dropping and stubbing it as the final act of a habit statistically known to shorten the lives of smokers? Discarding butts may be socially acceptable but when 6.5 trillion cigarettes are smoked each year around the world, and an estimated two-thirds of the ends flicked away carelessly, butts become the most littered plastic item. Made of cellulose acetate they degrade slowly, and then into tiny microplastic pieces finding their way often into waterways and oceans.
The thrown-away butt, a lethal parcel of absorbed nicotine, heavy metals and chemicals, appears to marine life as food floating on the surface. It has been found to be deadly to fish, and to inhibit plant growth. A new addition, e-cigarettes are growing in popularity, their discarded pods posing a similar problem — not to mention the e-cigarette itself, a package of plastic, electric circuitry and battery.
Another disturbing trend is for manufacturers to add plastic microbeads as cheap fillers in household products like toothpaste, shampoo and cosmetics. Washed down the drain, and small enough to bypass the water filters at reclamation plants, these eventually find their way into the ocean. Of course some can be swallowed accidentally by product users. A Mother Jones (May 28 , 2015) article pictures an array of products containing them.
Fish are fooled by microbeads which are a similar size and shape to fish eggs. Add all the other plastics and the chemicals adhering to them and they become a meal with long-term consequences for other predators as well. The Guardian newspaper reports on five species affected by ocean plastics. Fish-eating birds, whales with plastic-clogged stomachs, turtles snagged by plastic six-pack holders, crabs ingesting microplastics that also enter through their gills, even vital oxygen producing ocean bacteria are being harmed.
Birds eating plastic had stunted growth and kidney problems noted a University of Tasmania study with particular reference to the near-threatened flesh-footed shearwaters (long-winged oceanic birds). They have estimated a million seabirds dying annually from plastic ingestion, and other researchers have tagged balloons as the "no.1 marine debris risk of mortality for seabirds." A high-risk item, ingesting a balloon fragment is 32 times more likely to cause death than a hard plastic item.
A map of the US showing the interest levels in plastic pollution for the different states as measured by the numbers of tweets about the subject might be appropriate in our new world of politics by tweet led by the president. None of it helps the individual dying of kidney, liver or pancreatic cancer. Infertility clinics abound as sperm counts decline in the west and specially in the US … joining the oysters mentioned earlier.
If we reflect on the issues, a logical answer emerges; that is, to reduce plastics, ban single-use items, increase recycling, and dispose of the rest safely. Above all, educating us remains key. Who knew cigarette butts are not just an unsightly nuisance but deadly?
Author's note: This piece first appeared in CounterPunch.org.
A small island with big plans: The Kingdom of Bahrain commits to environmental sustainability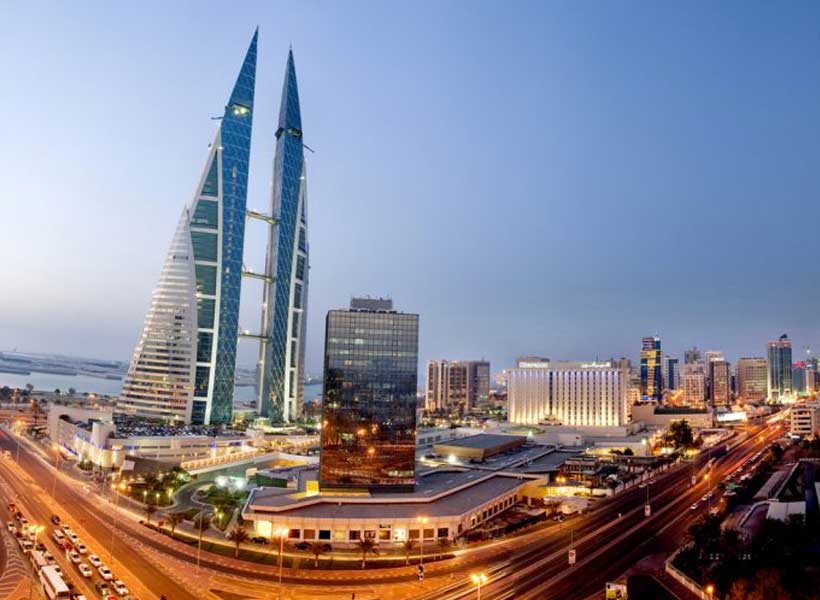 In June 2019, the Kingdom of Bahrain revealed its plans to ban plastic bags. The move took many by surprise. Ahmed Rajab, a photographer in Bahrain for the Gulf Daily News, is one supporter of the decision. He recalls a sad episode he captured on his camera: "With their bright pink colour, flamingos are so majestic and beautiful during flight, but then I saw a dead flamingo on the coast surrounded with plastic waste, and it was the exact opposite of beauty. It was gut-wrenching to capture that picture on my camera—a beautiful bird surrounded by plastic bottles and waste… It almost seemed like our waste murdered it and that is the sad truth."
The ban is a great start, he says, and it will put the country on the road to sustainability. But he also believes in the importance of changing people's attitudes and perceptions, especially those of children, to ensure that they grow up environmentally conscious. "Anything harming the environment will eventually harm us, so we need to take steps to regulate and ban harmful substances, and work together towards a healthier planet for all creatures."
Bahrain means two seas in Arabic, a tribute to its sweet water springs and salty seawater. The small island, home to nearly 1.5 million people, is particularly vulnerable to plastic waste. Historically, its waters have been known for their richness, hosting more than 200 varieties of fish. Fishing, more specifically pearl fishing, was for centuries the main means of livelihood for the people of Bahrain.
In 2013, the United Nations Educational, Scientific and Cultural Organization (UNESCO) recognized Bahrain's Pearl Road as a World Heritage Site, recalling the nation's longstanding reputation for an industry that has shaped its culture.
However, with the booming oil industry and pollution, marine life in the waters of the Gulf of Bahrain have declined drastically. Coral reefs, sea turtles, dugongs and numerous fish species are suffering the effects of marine pollution. With population growth and the increased production and consumption of plastic products and packaging, marine litter exacerbated the problem and contributed to the diminishing fish stocks.
To address these critical environmental challenges, the Kingdom of Bahrain seized the opportunity in 2018 to join the UN Environment Programme's global Clean Seas campaign. Since then, youth networks, civil society, the government and others have spared no effort to turn the tide on plastic.
In June 2019, a ministerial order to regulate and phase out the use of plastic bags was announced across the Kingdom and the region. The order also aims to ban the import of bags that are non-biodegradable, and future phases will include a permanent ban on the use of plastic bags at certain malls and supermarkets.
Furthermore, the government plans to expand recycling by increasing the total number of recycling bins, thereby reducing plastic waste that ends up in landfills.
Bahrain is moving steadily towards a full-fledged ban. The Supreme Council for the Environment together with the Ministry of Industry, Commerce and Tourism are working on policies and guidelines for manufacturers and suppliers to ensure a smooth transition to a suitable alternative. A seminar on plastic products regulations was held following the announcement of the ban to help manufacturers and importers meet the technical requirements. It also introduced measures that will be taken to monitor ports customs and local markets.
UN Environment's West Asia Office Director and Regional Representative Sami Dimassi commended the bold decision that made the Kingdom the second country in West Asia to take a stand against non-biodegradable plastic bags after the Sultanate of Oman. "Plastic in the ocean has a disproportionately large impact on marine life. Small pieces of plastic are eaten by fish, sea turtles and sea birds, often resulting in their death. This is in addition to the fact that often, these animals become entangled in plastic debris which leads to fatal injuries and consequently puts an end to their short-lived lives." He also added that non-biodegradable plastics break down into small pieces which are eaten by smaller marine animals and enter the food chain, eventually impacting human health.
Prior to the ministerial decision, many stores in Bahrain had already substituted plastic bags with paper ones. For them, the transition was not that difficult—they are mostly European franchises that had already switched to more sustainable alternatives years back at their mother companies.
However, during the years 2018 and 2019, a huge interest was sparked by local supermarkets and hypermarkets in building a culture of sustainability in Bahrain. At least 15 branches of the two main hypermarkets in Bahrain introduced reusable bags as part of their green policies. For instance, Lulu and Carrefour management have both sought the advice of UN Environment's West Asia Office during the transition. For a small island like Bahrain, this is a great achievement.
The smaller corner shops and the food service industry are the main culprits when it comes to the use of plastics in the Kingdom. While biodegradable alternatives are available, it is less costly and more convenient to use the good old plastic bag. Nevertheless, activists, the government and youth are relentlessly raising awareness on the negative impacts of plastic pollution on the environment, while the Supreme Council for the Environment is guaranteeing that consumers will not bear the cost of the ban.
The people of Bahrain have always been pioneers in many aspects. Their openness to other cultures and interest in modern education have been the drive for many green-thinking advocates. The nation's younger generation is empowered and entrepreneurial. There are several youth-led green initiatives in the country, including a focus on organic and green cosmetics production and upcycled fashion.
Bahrain's active civil society has been on the back of polluters. Even schools have started exposing children to environmentally friendly practices and information, while the country's private sector fosters environmental responsibility for the community.
And now, the people of Bahrain have a government that is adamant about making significant progress towards sustainable development.
BELA as a Symbol of Courage for promoting Environmental Justice in Ne'er-do-well Bangladesh
BELA (Bangladesh Environmental Lawyers Association) is an NGO of lawyers, which was formed in 1992 in response to a global movement to protect and conserve natural environment while promoting environmental justice, lack of which have serious implications on rural based economies like Bangladesh. This organization emerged out of necessity of environmental equality in a country which at the time was barely three-decade old. Since its the foundation, the challenges facing BELA are profuse with hostile opposition and a tumultuous legal system. There are approximately 210 laws regarding environment and natural resource conservation in the country. Impressive for a country which is barely half a century old now. However, the process of effectuating those laws fall on the legal system. Due to a nascent legal system and politics mired with an ineffectual democratic process and uncertainty, steps to combat violations are usually gridlocked in an inefficient bureaucracy. Greedy conglomerates avail the lack of law implementation to operate in absolutely monopoly and with blatant disregard for rules and regulations. Naturally, they make no efforts to change a status quo from which they benefit greatly.
BELA seeks to bring notice and change to this lack of inefficient government operation which is adversely affecting environmental justice. Finding a case for environmental justice is a matter of perspective. In the case of Bangladesh, environmental justice would be protection against natural disasters and mass displacement, maintenance of natural resources, protection against health threats and maintaining the contemporary agronomy which is a source of livelihood for millions. We see that the problem lies both within the human rights framework and environmental justice framework. The environmental injustice is continuing due to the absence of civil and political rights such as a free trial and a safe environment. From an environmental justice framework which seeks to eliminate harmful environmental and social practices, there is structural racism since there are social and environmental decision makers who are involved in the disparities of environmental hazard.
BELA on a domestic level runs a lot like the Basel Action Network (BAN). Both are organized networks of activists dedicated to combating toxic dumping. The organizations make progress through challenging and lobbying extensively to change and implement the law to ensure it does not happen again along with ensuring environmental equality and is committed to engaging the economic opportunity structure in a fair manner. The only difference is BELA lacks the resources to establish such a vast presence in the environmental justice field and thus relies on morally conscious individuals to keep operations running.
Comprising of well-qualified and vehement lawyers along with a dedicated staff, BELA usually springs to action once it receives any grievances from local communities through any of its seven offices spread throughout the country. Most of these cases are brought to attention through grass roots level efforts. After finding a cause for environmental injustice, BELA uses the strategy of "information politics". The framing of the work and building of a case is presented as a contravention by the accused party along with local media coverage to disseminate the information to the public. Once there is admittance and recognition that a problem exists, the Constitution of the country is utilized intuitively to address the crime being committed. Since the country relies greatly on international remittance and trade agreements along with aid, leverage politics takes place. In 2003, BELA was awarded the global 500 rolls of honors at the United Nations Environmental Program. Its executive was awarded the prestigious Goldman environmental award for her persistent efforts in redressing people's sufferings among many others. These awards are not only positively conspicuous, but it further helps to form alliances and partnerships with organizations abroad who have similar motives. Maintaining these connections help the organization get more media coverage which may at times cause foreign governments and organizations to voice concern. Even if the Bangladesh government does not relent to international pressure from NGOs, it certainly relents to the bad publicity due to its economy earning on manufacturing and exports.
Rapid industrialization which has been stimulated by government lobbying and subsidies has made Bangladesh one of the fastest rising economies in Asia. However, in the process, an exploding population along with ill-equipped ministries and poor-planning has turned the country into a virtual wasteland. The country often ranks one of worst countries in global index of in air and water quality, with its capital city and financial hub Dhaka being named the world's most polluted city for the year of 2018. However, most worrisome of all is the indiscriminate dumping of waste in lakes and rivers which are spread throughout the outer skirts and low-income areas of the country and in communities inhabited by dwellers of low socio-economic status. First and foremost, a lion's share of the pollution is caused by the textile, leather and ship breaking industry. Combined, they account for most of the country's exports and the tycoons of these sectors hold the most senior portfolios in the government or are some of the country's most influential personalities. Where influence can be brought, organizations like BELA are usually snubbed by the government, and co-operation is a last resort to avoid court hassles. However due to the judicial nature of the work of BELA, the lack of a state mechanism to aid the disadvantaged and poor is compensated by BELA who usually attempts to fight these egregious violations pro bono. To understand why such an elevated level of pollution is tolerated and accepted, it can be compared with the various tactics government and industry officials applied to the Chester residents in Pennsylvania to keep them in the dark by applying highly technical languages in meetings. In one instance, a Chester residence was silenced when he asked about an incinerator to which the representative corrected him by using the interchangeable but more difficult term, "resource recovery facility" (the term is used in Luke Cole's and Sheila Foster's book From the Ground Up). In a similar condescending manner, people who are deemed less sophisticated or educated are told to be stoic and promised jobs and fortune. By the time they realize the results, it is too late. Unfortunately, it's a vicious repetitive circle in various parts of the country and poverty can be harrowing to the point that it can make one forget many things.
Since its formation, BELA has waged war against individuals and institutions whose presence in the country has given many an ambivalent feeling regarding what the outcome may be. Despite that, the organization has been continuously victorious. First, it came into spotlight in the 1990s when it successfully sued mayoral candidates of Dhaka for environmental violations. Once the court deemed it against public interest, it paved the way for the environmental guidelines in monitoring the adverse effects of election campaigns on the environment. In late 2000s, BELA further intensified their efforts to bring about proper change when they pursued legal action against the ship breaking industry of Bangladesh. Going against the ship breaking industry was a much more contentious and thorny issue. While the ship breaking industry completely refutes the claims of BELA, BELA has maintained its position by stating that it has no intention of ruining the ship breaking industry of Bangladesh but is determined to see that it operates lawfully by ensuring that toxic materials are removed before the ships are brought to the yard for dismantlement. In March 2009,the Supreme Court of Bangladesh ruled that ships entering the country for decommissioning must be "pre-cleaned" in line with The Basel Convention on the Control of Transboundary Movements of Hazardous Wastes and Their Disposal. One year later to the utter shock of the people of the country, it was found that the building of the BGMEA (Bangladesh Garments Manufacturers Exporters Association) was illegally occupying government owned land. To add to this repugnant discovery, it was found that a former Prime Minister had laid the founding stone of the building while another had inaugurated it. Besides the illegal occupation of land, the building was unjustly blocking a canal which was crucial to the water body movement of some of the main lakes in the city. BELA had taken a keen interest in this discovery and had worked to have the order to demolish the building expedited. Despite the court order for immediate demolishment and the BGMEA's move into building another lawful one, the illegal structure still stands today. This is a perfect example of impunity by organizations who flout directives of the government and the people.
BELA's use of judicial pressure along with disseminating information to the public has cemented a robust platform for the country's environmental justice. However, no matter how many NGOs and individuals try to redress such issues of magnitude, it will not make a permanent mark until and unless the government is enthusiastically concerned. Greed and corruption are cancerous and if they are not removed, they spread and poison others. An absolute reform is need be initiated not by any leader, NGO or party but simply by those effected: the people.