Revival of ISIS in Iraq if Iran continues to influence Iraqi militias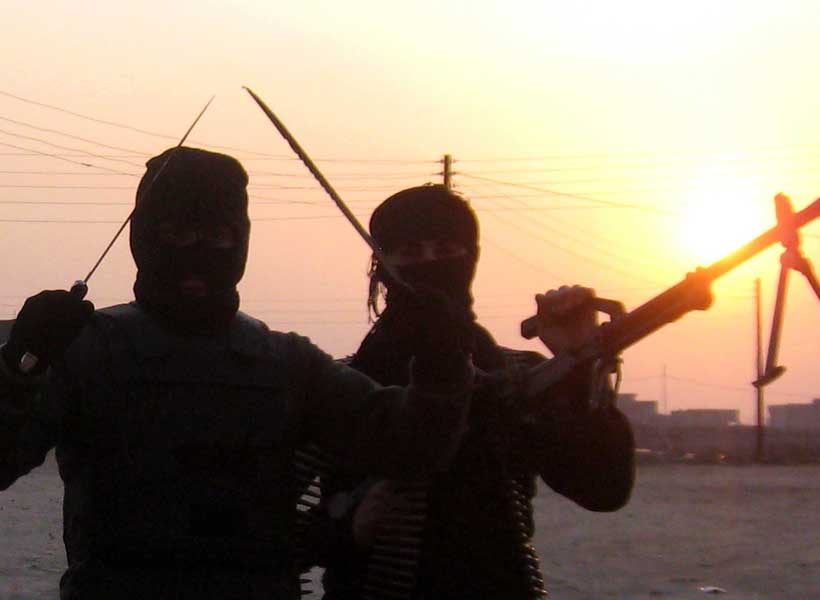 The US Secretary of State Mike Pompeo's 12 conditions on Iran nuclear deal – that were outlined in a speech at the Heritage Foundation think tank in Washington, D.C. on May 21, 2018 – have merits; particularly his condition of "Iran must respect the sovereignty of the Iraqi Government and permit the disarming, demobilization, and reintegration of Shia militias".
If Iranian influence on the Iraqi militias is allowed to be continued, they would again be encouraged to marginalize and torture the Sunni Arab population, whose sufferings would then become the rallying point for the revival of ISIS or emergence of an ISIS-like new group/s.
What's more, if Iranian influence continues to prevail on the Iraqi Shia militias, the Shias – who are the followers of those schools of thoughts that are different from what these militias follow – will also come under attack from the Iran-backed Shia militias.
ISIS rose on capitalizing the marginalization of Sunni Arabs
When the US was largely withdrawing its forces in Iraq, they left an Iraq that was sectarian and chaotic. The Sunni population – specifically of Arab ethnicity – had to face widespread tortures from the hardliner sectarian elements across Iraq.
Before the emergence of ISIS, the continuous protests by the Sunni Arabs in Iraq's Anbar province (including in Fallujah) and the breakout of armed clashes every now and then between Sunni Arab protesters and security forces — increasingly showed frustration of the Sunni Arab population, as they were being neglected by the sectarian regime in Bagdad and were being tortured by some sectarian elements in the Iraqi army and the Iran-backed Shia militias.
After the rise of ISIS, a substantial portion of the Iraq's Sunni Arab population – who were extremely frustrated from the tortures by the Shia militias and the sectarian Iraqi army personnel – had either directly jointed ISIS after embracing its ideology or atleast cooperated with ISIS in many issues.
Hence, the sufferings of the Sunni Arab tribes in the hands of the sectarian Iraqi regime (under the premiership of Nouri al-Maliki), the sectarian elements in army and the Iran-backed Shia militias had pushed a substantial number of the Iraqi Sunnis (of Arab ethnicity) to align themselves with ISIS.
But once the administration of Haider al-Abadi (who succeeded Nouri al-Maliki) managed to bring the Sunni Arabs on board by marginally wining their trust, the situation took an about-turn. The Sunni Arabs joined the US, the Iraqi army, the Kurds (the other Sunni ethnic population in Iraq), the Iran-backed Shia militias and the militias of Muqtada al-Sadr in order to fight the ISIS.
The result was obvious. The presence of ISIS in Iraq was substantially diminished.
Revival of ISIS if Iranian interference in Iraq continues
Now that ISIS's presence has largely reduced in Iraq, the Iran-backed Shia militias might again turn their guns back on the Sunni Arab population — a scenario that will pave the way for either the revival of ISIS or emergence of an ISIS-like new group/s, who will try to capitalize on the renewed sufferings of the Sunni Arabs.
Hence, it is important to curtail Iranian interference in Iraqi politics. It is important to reduce Iranian influence on the Shia militias and to disarm them, so that they can cause no harm to not only the Sunni Arabs, but also the Shias from those schools of thoughts that are different from what these militias follow.
It, thus, appears that the US Secretary of State Mike Pompeo's aforesaid condition of "Iran must respect the sovereignty of the Iraqi Government and permit the disarming, demobilization, and reintegration of Shia militias" is something that should be taken seriously by the governments of stakeholding countries (including Iraq), who then should put pressure on Iran to do exactly what Pompeo has asked to do in this regard.
UN launches new project to address link between terrorism, arms and crime
Cheap and easily accessible small arms are increasingly becoming the "weapon of choice" for many terrorist groups, the UN counter-terrorism chief told an event on Friday aimed to raise awareness of the nexus between terrorism, organized crime and illicit small arms trafficking.
"Insufficient international response in countering the illicit trafficking of small arms and light weapons, the challenges that Member States face to detect and seize them, as well as porous borders, allow terrorists and criminals to move illicit weapons from one country or region to another," said Vladimir Voronkov, UN Under-Secretary-General for Counter-Terrorism.
It is widely acknowledged that the connection between terrorism and organized crime, including illicit small arms and light weapons trafficking, is a serious threat to international peace and security. It is also an obstacle to sustainable development and a menace to the rule of law.
To illustrate the challenges, Mr. Voronkov, who is also Executive Director of the UN Counter-Terrorism Centre (UNCCT),
of the UNOffice of Counter-Terrorism (UNOCT), revealed estimates indicating that the African continent alone has one hundred million uncontrolled small arms and light weapons concentrated in crises zones and security-challenged environments.
"With an estimated population of 1.2 billion in Africa, this is an unfortunate and significant ratio of one to 12", he lamented.
Global Counter-Terrorism Strategy
Without a strong international response, terrorists and criminals would easily be able to move illicit weapons from one country or region to another.
The UN Global Counter-Terrorism Strategy underlines the connection between terrorism and the illicit small arms trafficking, conventional ammunitions and explosives, and calls on Member States to strengthen coordination and cooperation to address this challenge.
The UNOCT chief illustrated this through the example that "illicit weapons originating from Libya were finding their way into the Lake Chad Basin and the Sahel".
Since ast year, UNOCT and the UN Office on Drugs and Crime (UNODC) worked closely with the UN Counter-Terrorism Committee Executive Directorate (CTED) and UN Office for Disarmament Affairs (ODA) to develop a project enhancing national legislative, strategic and operational capacities to prevent, detect and counter the firearms trafficking and other illegal activities related to terrorism and organized crime in Central Asia.
"The project is also another example of our 'All-of-UN' approach to support counter-terrorism efforts of Member States", concluded Mr. Voronkov.
No country alone
In her video statement, UNODC Executive Director Ghada Fathi Waly affirmed her Office's "unique approach" to addressing the complex interlinked challenges of terrorism, crime and corruption.
Using a "holistic approach", Ms. Waly maintained that the project tackles "the full range of obstacles".
She singled out adequate legal frameworks, strengthening law enforcement and criminal justice capacity, improving data and addressing cooperation gaps, saying that it is "essential to deal effectively with threats that no country can face alone".
UNODC supports nations in implementing global counter-terrorism instruments, as well as the Firearms Protocol to the UN Convention against Transnational Organized Crime, through the UNODC Global Firearms Programme.
"I will be eagerly following the project's advancement and I hope that its outcomes and learnings can inform the international community's efforts, feeding into the next reviews of the UN Global Counter-Terrorism Strategy, this year and in 2022", concluded the UNODC chief.
Preventing terrorists' access
Meanwhile, CTED Deputy Executive Director Weixiong Chen pointed out that the new initiative is "one of the important requirements of several relevant Security Council resolutions".
Citing five resolutions, he noted that "the Council has repeatedly stressed the importance to prevent terrorist access to weapons".
Mr. Chen noted that the most recent resolution, 2317, brought a comprehensive new set of topics and domains, saying that they have strengthened CTED's mandate, particularly through its "assessments, analyses and identification of gaps".
The CTED chief underscored the importance of Member States' will to implement Security Council resolutions on preventing illicit small arms and light weapons trafficking and concluded by sharing his hope "that OCT and UNODC will be able to fully utilize CTED's expertise and recommendations in this field".
The launch also introduced the new project's activities, including missions to assess regional situations, relevant legislation and response capacities to the threat posed by firearms trafficking, terrorism and related crimes.
Escaping IS: What Exiting an Armed Group Actually Takes
Authors: Dr Siobhan O'Neil and Dr Mara Revkin*
Although Islamic State's territorial control of large swathes of Iraq and Syria came to an end in 2017, civilians, and particularly children, in these areas are still living with the long-term consequences of the group's violence and exploitation. According to a new report by Human Rights Watch, this includes thousands of children abducted by Islamic State (IS) who remain unaccounted for today and thousands of children who cannot move on from conflict because they are viewed as threats and won't be allowed to reintegrate back into society.
Last week, International Day Against the Use of Child Soldiers was marked around the world to reflect on the policies and programmes that are most likely to protect rights, promote accountability, and enhance security of young people in armed conflict. In doing so, it is clear that many of the current approaches to those once associated with armed groups do not always strike the right balance. Children's rights and best interests risk being trumped by short-sighted security considerations, which may ultimately put us all at greater risk.
One such child is "Amr"* – a juvenile detainee at a reformatory in Kurdish Iraq – who we met while undertaking research examining the recruitment and use of children by armed groups. After dropping out of elementary school at the age of 12, Amr worked at a steel factory. One year later, he would become employed as a cook by IS.
Amr was an unlikely recruit. For one, the group had murdered his father. But Amr needed the job in the IS kitchen. It paid better than the steel factory, and he was now responsible for helping support his mother and six siblings, so he felt that he had little choice. A few months after he started to work for IS, Amr was recruited by a family member to spy on the group for a state-sponsored militia. After he was caught taking photographs, Amr was thrown into an IS prison. He eventually managed to escape, only to be caught by security forces and imprisoned again for the crime of having joined a terrorist group.
In many ways, Amr's story exemplifies the complexity of association with armed groups today. It is often assumed that anyone who becomes involved with such groups must have been brainwashed or be driven by deep-seated ideologically-motivated hate. Yet, involvement with armed groups – even those deemed "violent extremist" like IS or Boko Haram – is never as simple as this conventional narrative, nor is exiting their grasp.
For many like Amr, ideology played no role in motivating or facilitating his involvement with IS or the anti-IS militia. Indeed, our previous research in conflict areas found that young people associating with armed groups are usually influenced by a multitude of interrelated structural, social, individual, and historical factors, of which ideology was rarely the driving determinant. Rather, physical and food security, family and peer networks, financial incentives, coercion, and the pursuit of status and identity were more central for explaining the involvement of many young people with armed groups.
In many countries there is little differentiation made in how or why individuals were associated with such groups. As documented in related research, the use of indiscriminate "iron fist" approaches means that tens of thousands of people – not just those associated with military functions, but also tax-payers, cleaners or cooks like Amr – have been detained on terrorism charges, with thousands believed to have been sentenced to death. Thousands of children languishing in Syria have been barred or discouraged from returning to their home countries, despite the fact that many had no choice in living under IS. This sort of collective punishment could further encourage cycles of violence. We must find ways out for the vast majority of individuals who are associated with armed groups but who do not pose a risk to society.
To create a safer future, and to avoid denying one to the children who have lived under or been associated with armed groups, we need to better understand their experiences and needs for transitioning to a life oriented away from conflict. We need to rethink our assumptions about armed group association and neutrality in conflict, engage children and youth as partners in their own recovery, and support them in the long-term exit process from armed groups. Only then will young people like Amr have a real chance to escape the pull of violent conflict and give back as productive members of their communities.
* Name has been changed for safety reasons.
*Dr Mara Revkin was the lead researcher on the Syria and Iraq case study featured in Cradled by Conflict and the Iraq case study for The Limits of Punishment: Transitional Justice and Violent Extremism. She is a National Security Law Fellow at the Georgetown University Law Center.
Foreign fighters: 'One of the most serious dimensions' in global counter-terrorism struggle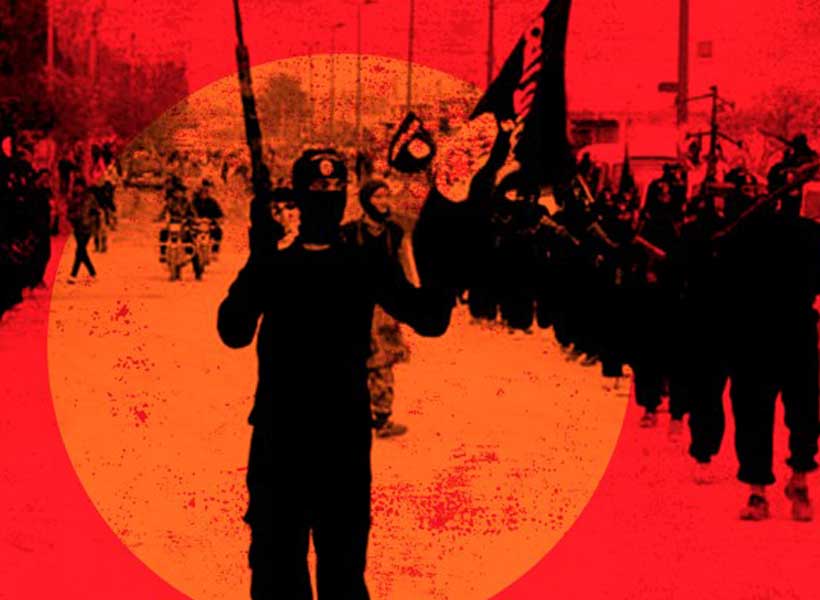 Over the past few years, ISIL and Al-Qaida terrorist fighters have posed an "unprecedented threat to international peace and security", the UN counter-terrorism chief said on Wednesday in Vienna, at the close of a joint UN- Organization for Security and Co-operation in Europe (OSCE) regional conference on addressing challenges posed by terrorists who have gone to fight overseas.
Under-Secretary-General of the UN Office of Counter-Terrorism, Vladimir Voronkov, recalled that last week he presented to the Security Council the Secretary-General's report on the continuing threat posed by ISIL.
"ISIL is resurgent as a covert network in Iraq and Syria", he said. "Thousands of foreign terrorist fighters remain at large, posing a threat to Iraq, Syria, and the countries they might return or relocate to".
Key conclusions
Mr. Voronkov stressed that all sessions of the conference underlined the need to further strengthen international, regional and bilateral counter-terrorism cooperation – with many participants highlighting the centrality of the UN Global Counter-Terrorism Strategy.
He highlighted that the Joint Plan of Action (JPOA) for implementing the Strategy in Central Asia "could serve as a model for collaboration in other regions".
"We are also working closely with the Arab Interior Ministers Council to strengthen Arab countries' measures to effectively counter terrorism", using JPOA as a model, he said.
According to the Counter-Terrorism chief, participants stressed the urgent need for gender and age-sensitive programmes to assist children linked with terrorist groups.
As thousands of children remain trapped in Syria and Iraq, facing a multitude of challenges, including rejection and life-long stigmatization, Mr. Voronkov stressed that Member States have "the primary responsibility to address the plight of their nationals, including children trapped in conflict zones".
"Children should always be seen as victims and efforts to address their plight should be based on the best interest of the child", he spelled out.
Disrupt terrorist travels
The need to prevent, detect and disrupt the travel of foreign terrorist fighters, in accordance with international law, was front and centre during discussions as well, drawing attention to the importance of enhancing Member States' capacities to do so.
"Both the OSCE and the UN are helping countries adopt and use Advance Passenger Information and Passenger Name Record data systems", he informed those gathered, calling the UN Countering Terrorist Travel Programme "a flagship demonstration" of how the UN system, together with international policing organization INTERPOL and others, are "working as one" to provide tailored, impactful assistance to Member States.
Noting that "the phenomenon of foreign terrorist fighters is one of the most serious dimensions of the terrorist threat", Mr. Voronkov concluded by urging Member States to continue working together, through the UN and other platforms, "not only to protect people on their own territory, but extend solidarity and assistance beyond their borders".