China`s repression policy against Islam
Xinjiang's "transformation through education" camps
Since April 2017, the wave of arrests of members of the Muslim minority, especially ethnic Uighurs, Kazakhs and Kyrgyz, has been increasing in Xinjiang Uygur Autonomous Region of China. The main objects of repression are not only those who have family ties with members of the jihadist group Turkestan Islamic Party (TIP) but also ordinary believers who diligently perform daily religious rites and who recently visited its relatives in Kazakhstan, Kyrgyzstan and Turkey.
According to the Kazakh International Bureau for Human Rights and Rule of Law, more than 160 ethnic Kazakhs were convicted in China for religious reasons.Among the detained Kazakhs in China there are those who moved to their historical homeland in Kazakhstan and obtained the citizenship of Kazakhstan.They were detained while visiting China to sell their homes. Relatives of the detained ethnic Kazakhs appealed to the President of Kazakhstan Nursultan Nazarbayev to assist in the release of convicted Kazakhs from Chinese prisons in accordance with the norms of international law.Only in May 2018 Chinese security services conducted searches in the homes of 30,000 Kazakh families.All materials concerning the Islamic religion were confiscated: flags, books, photos, audio and video materials.
The situation of Uighur Muslims in Xinjiang remains even more catastrophic. According Maya Wang, senior China researcher at Human Rights Watch, 800 000 members of China's Muslim Uighur minority have been forced into aso-called 'Political Re-Education Camp'.Uyghur exile group estimates that up to 1 million Uyghurs have been sent to these modern concentration camps throughout the region since April 2017.The scale of the detainees is striking: more than three thousand residents – nearly 10 percent of the population of a township in ethnic Uyghur-dominated Kashgar prefecture detained in the concentration camps.  'Political Re-Education Camps' are crowded, but the inflow is not weakening.
The religious persecution in the Celestial Empire
Since 2017, Chinese authorities have banned giving children names with Islamic meanings such as Islam, Imam, Muhammad, Meqa, Medina, Saddam, Haji and Quran.According to the "Rule of Naming of Ethnic Minorities", children with such names will be excluded from the state registration system, which provides access to health care and education.The Chinese messenger WeChat distributed a list of 28 banned Muslim names that concern not only Uighurs but also Kazakhs and Kyrgyz.
According to Human Rights Watch, Chinese authorities in Xinjiang have collected DNA samples, fingerprints, iris scans, and blood types of all Muslims in the region between the age of 12 and 65, which is a violation of human rights.With the help of biometric data, law enforcement agencies monitoring the movement of all Muslims.
The measures, many of which are now being rolled out in Xinjiang, include also neighborhood "grid" reporting systems, widespread checkpoints and searches, extensive electronic surveillance, the confiscation of passports and compulsory political education courses for returnees from abroad. To implement the measures, large numbers of auxiliary police have been recruited.
New Communist Party boss of Xinjiang, Chen Quangguo ordered all Uighurs, Kazakhs and Kyrgyz to hand over their passport for storage to police stations.Without the permission of state bodies, the Muslims of Xinjiang are forbidden to go abroad and move inside China.Officials of local administrations regularly check on Uighur houses and apartments, checking whether all the registered ones are in place.Absence without a good reason for more than one day is punishable by administrative punishment in the form of arrest in the 'Political Re-Education Camp'.According to the ethnic Kazakh Omirbek Bekaly, in the re-education camp, the arrested Muslims daily performed songs about the Communist Party, praised the party and the current president of China Xi Jinping before meals, studied Chinese, history and laws of China, and worked on construction sites.
Xi Jinping wants to create a "sinicize" Islam
This indicates that after strengthening its authoritarian power and gaining access to lifelong rule by the country, China's leader Xi Jinping, under the pretext of fighting against international terrorism, separatism and religious extremism began actively pursuing anti-Islamic policies in Xinjiang Uygur Autonomous Region.The 19th National Congress of the Communist Party of China in October 2017 and the First Session of the 13th National People's Congress in March 2018 were accompanied by mass detentions and persecutions of the Muslim minority in the West.These important political events not only consolidated huge power in the hands of Xi Jinping and raised him to the level of Qin's emperors and the Chairman Mao Zedong, but also gave him carte blanche to continue anti-Islamic policies in the Celestial Empire.The Chinese Communist Party has launched a campaign to "sinicize religions" in China.The goal of "sinicizing religions" in China is intended to make "socialist core values" play a leading role in the religious community. According to this, Chinese authorities intensified the campaign to force the Islam to adapt to "socialist society."
Beijing considers its strategic task in the field of security to be to fight against the jihadists of the Turkestan Islamic Party (TIP), which have the goal of liberating Xinjiang from the Chinese Communists and building an Islamic Caliphate there.Today TIP fighters are in Syrian Idlib and are fighting against the government of Bashar Assad.Also,there is another Uyghur militant group Katibat al Ghuraba al Turkistani (KGT) fighting in Syria, which was established in July 2017.There are Uighur militants in the ranks of the Uzbek grouping Katibat al Tawhid wal Jihad.All three groups are a structural subdivision of the pro-Sunni group al Qaeda and have operated alongside Hay'at Tahrir al-Sham.The Chinese authorities are seriously concerned about the spread of the al Qaeda jihadist ideology among the Muslim population of Xinjiang.
If until 2012, China pursued a policy of "soft assimilation" of Uighurs into Chinese society by popularizing the Chinese language and culture, by raising their social and economic standard of living, then after the coming to power of the hard and ambitious leader Xi Jinping, the attitude of the authorities towards the Muslim minority has changed.Today, the strategy of the Celestial Empire is to erase the religious identity of Uighurs, Kazakhs and Kyrgyz.
Beijing believes that Islam, along with language, culture and traditions, is the main factor that allows ethnic minorities to maintain their identity and strengthen separatism.Therefore, the authorities have taken total control over the religious activities of Muslims in recent years. Residents of Xinjiang, professing Islam, are defenseless in the face of Chinese police repression.
Beijing rejects all accusations of international organizations and Western powers about human rights violations.In response to the call of the Acting Assistant Secretary of State Laura Stone, U.S. Senator Marco Rubio and Representative Chris Smith — the co-chairs of the Congressional-Executive Commission on China to respect the religious feelings of Muslims, the Chinese authorities harshly responded not to interfere in internal affairs.It is more convenient for the Chinese authorities to position their repressive policies as a fight against international terrorist groups that have external influence.
However, Beijing is unlikely to defeat Islamic radicalism and Uyghur separatism only by repressive measures. Total control and excessive pressure on Muslims will cause a backlash and force them to join jihadist groups.'Sinicize Islam' in China and the ban on the performance of religious rituals touch the subtle feelings of Muslims and increasingly alienates them from Chinese 'socialist core values'.
US Conducting Biological Experiments Near Russia's Borders
Two statements, almost simultaneously released by the Russia's Foreign and Defense Ministries, once again raised the issue which, although rarely mentioned, is considered a "silent threat."
On September 25, Vladimir Yermakov, director of the Foreign Ministry's Department of Non-Proliferation and Arms Control, told the media that Russia will not allow biological experiments to be carried out on its borders by the Americans. He was commenting on a statement earlier made by Georgia's former State Security Minister Igor Giorgadze about biological experiments on people allegedly carried out by the US.
Giorgadze has long been in opposition to Georgian authorities and is a well informed man too. Speaking at a news conference in Moscow, he appealed to none other than US President Donald Trump with a personal request to investigate the activities of the Richard Lugar laboratory outside Tbilisi, where he said they are conducting experiments to study the effects of biological weapons on people. Giorgadze said that he has documents confirming the conduct of such experiments. He also provided data confirming the death of dozens of people as a result of those experiments.
The Richard Lugar Research Center for Public Health opened in 2011 as part of a US government program. According to experts familiar with the matter, the center is openly studying biological threats with the help of military program being implemented by biologists of the US Army Medical Research Unit – Georgia (USAMRU-G) and private contractors. These private companies are not accountable (sic!) to the US Congress and can circumvent US laws due to … the lack of direct control.
Only US citizens with security clearance and diplomatic immunity have access to this biological laboratory.
Commenting on the Lugar Center's activities, the Russian Defense Ministry said in a statement that it had learned about "scandalous facts and documents pointing to serious violations by the American side of the Convention on the Prohibition of the Development, Production and Stockpiling of Bacteriological (Biological) and Toxin Weapons and on Their Destruction, ratified by the United States in 1972."
The Ministry's statement also noted that during experiments on Georgian citizens of a drug produced by the company owned by former US Defense Secretary Donald Rumsfeld, 24 people died in December 2015, and later 49 more. It noted that so many deaths are not recorded even during large-scale epidemics in infectious diseases hospitals.
Our statements did not go unnoticed in Washington. The Pentagon denied these accusations outright. But how?! A Pentagon spokesman, Eric Pahon, dismissed them as "an invention of the imaginative and false Russian disinformation campaign against the West" and "obvious attempts to divert attention from Russia's bad behavior on many fronts."
"The United States does not develop biological weapons at the Lugar Center," he added, confusing the old name of the Center with the new one.
"Does not develop…" Well, Then why are dozens of people in Georgia dying at this very Center? Maybe the Yankees are not really developing biological weapons there, just bringing biological weapons there and testing them? If so, then we should talk about "development," not "testing."
How could Pentagon counter that?
Their logic is really strange too. They argue that Russia cannot be trusted because it is "misbehaving" – the ultimate example of Anglo-Saxon egotism used since the colonial times where anything that is not coming from them is "not good."
The Defense Threat Reduction Agency (DTRA), which is in charge of US military programs at the Lugar Center in Georgia, conducted field tests with an unknown substance near the Russian border. In the spring of 2017, local residents complained about some "white powder" being sprayed by an UAV near the Georgian border.
According to the author of this news, the DTRA has access to the border between Russia and Georgia under a military program called "Georgian Land Border Security Project." All work pertaining to this project was entrusted to a private company, Parsons Government Services International. DTRA has contracts with Parsons for similar "border security" projects in Lebanon, Jordan, Libya and Syria – an impressive geography… As for the Russian-Georgian border, the Parsons' contract with the Pentagon is believed to be worth $9.2 million.
During last year's meeting of the Presidential Council for the Development of Civil Society and Human Rights, President Vladimir Putin said that "biological material is collected throughout Russia from people of different ethnic groups living in different parts of the Russian Federation. This is being done purposefully and professionally. Why are they doing they do this? We are an object of a great deal of interest…"
Caught red-handed, the Americans had nothing else to do than admit this with  a representative of the Air Force Training Command, Bo Downey, telling RIA Novosti that they were collecting Russians' biological material to "study the musculoskeletal system" and that this work " was not intentional.. He acknowledged that the Center for Molecular Studies of the 59th Medical Air Group is engaged in this research to "identify various trauma-related biomarkers.".
"Not intentional"? They are telling these tall tales just as the US Air Force has announced an open tender for the supply of 12 samples of RNA molecules and synovial tissue of Russians! According to the terms of the tender, "donors must be citizens of the Russian Federation, Caucasians, without injuries of the musculoskeletal system and have tested negatively for HIV, hepatitis B, hepatitis C and syphilis."
And why are they collecting these samples in Russia? They could have been conducting such experiments at home, in the US. Or maybe Americans all suffer from HIV, hepatitis B, hepatitis C and syphilis?
Do they realize how stupid they look when they deny all this even when caught red-handed and confronted with hard facts?
Looks like the Yanks are testing our genotype to determine the kind of injuries that would be most critical for people living in different parts of Russia. Otherwise, why show so much care about the population of a country which has been unequivocally declared by the Trump administration as America's "military adversary"?
This "silent" danger has taken the form of a network of such laboratories the US has set up along the entire length of the Russian border. No one can defeat Russia with military force even though many people have tried this over the past centuries. Therefore, they have created a system of undermining this country from the inside with the help of information war, by provoking internal conflicts and now with the threat of epidemics and pandemics.
According to the official website of the DTRA'a regional Eurasian office in Georgia (headquarters), they have already established their "footholds" in Armenia, Azerbaijan, Kazakhstan, Moldova, Ukraine and Uzbekistan. (The DTRA Eurasia office of the United States of Georgia has a number of countries. The budget of this Eurasian network is estimated at over $2 billion. And, of course, the Pentagon is justifying its biological expansion in Eurasia by "noble goals" – purportedly "to assist national scientific personnel in protecting the population from diseases, identifying deadly viruses and neutralizing them.".
Faced with all these hard facts, the Americans have been forced to make excuses.
Responding to media accusations, including in the US, Blake Bekstein, a program manager for Insect Allies, which is part of general bio-weapon development, said that he "does not agree with the conclusions," although in an interview with The Washington Post he admitted that a number of technologies developed as part of the program may have a "dual purpose" and can be used both for defense and attack.
Meanwhile, by so doing, the West is preparing a new large-scale provocation against Russia. In the pipeline is a new mechanism of "sanctions for the proliferation and use of chemical weapons." They are also going to blame Russia for "illegal use" of such weapons by removing sanctions for such "use" from UN jurisdiction and actually "privatizing" them.
First published in our partner International Affairs
Why China will win the Artificial Intelligence Race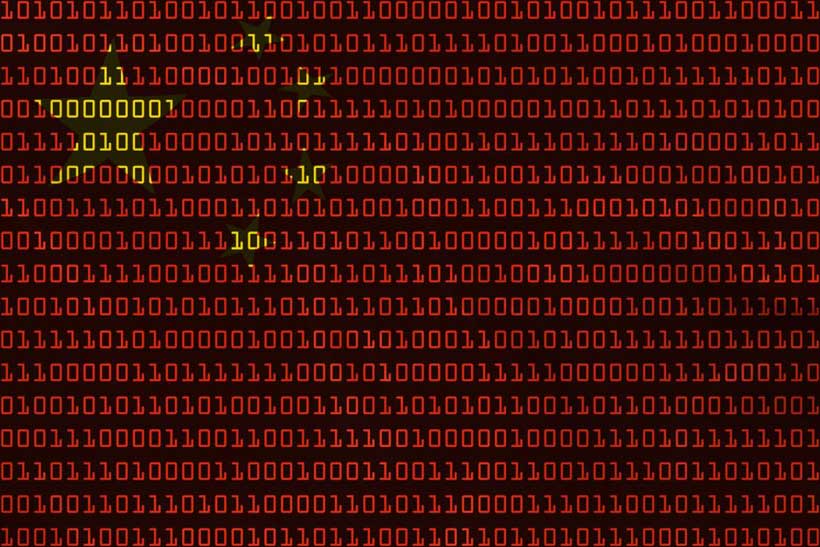 Two Artificial Intelligence-driven Internet paradigms may emerge in the near future. One will be based on logic, smart enterprises and human merit while the other may morph into an Orwellian control tool. Even former Google CEO Eric Schmidt has foreseen a bifurcation of the Internet by 2028 and China's eventual triumph in the AI race by 2030.
In the meantime, the US seems more interested in deflecting the smart questions of today than in building the smart factories of tomorrow.  Nothing embodies this better than the recent attempt by MIT's Computer Science and Artificial Intelligence Lab (CSAIL) and the Qatar Computing Research Institute (QCRI) to create an AI-based filter to "stamp out fake-news outlets before the stories spread too widely."
But what exactly constitutes fake news? Does it include media-colluded lies over Iraqi possession of weapons of mass destruction in 2002? Or the egregiously fraudulent Nurse Nayirah testimony a decade earlier? Will the binary logic of "either you are with us or against us" be used to certify news sources?
According to US President Donald J. Trump, fake news is a 24/7 specialty of the CNN, Washington Post and just about every other US mainstream media. The author agrees with Trump on this note. As a futurist, he relies heavily on credible news sources. The CNN and WaPo therefore rarely feature on the trusted list. At the same time, the author squarely blames Trump for the ongoing US-China trade war.This raises several questions: How will MIT's AI filtration system treat editorial divergences in the same publication? Will they all be feathered and tarred as "fake news" once a threshold – 150 articles according to the new system – is crossed? How will it evaluate analytical gems in the unregulated alternative media and open source fora? Will social media evidences, planted and generated by a critical mass of trolls, be machine-aggregated to determine true news?
It is also disturbing to note that this digital commissariat is being partly developed by Qatar – a nation that has been routinely singled out for its human rights abuses, use of slave labour, rampant anti-Semitism, runaway fake news and support of jihadi terrorism. While Qatar and the US media have incessantly accused Syria of wielding chemical weapons, experts from MIT and the UN have adduced otherwise.How will such contradictory reports be treated in the future as more Gulf Arab money pour into MIT and its cohort research institutions?
Not Made-in-America
The future of US artificial intelligence and its emerging technologies is overwhelmingly dependent on foreign talent drawn from Asia and Eastern Europe. This is unsurprising as 44 million US citizens are currently saddled with a staggering $1.53 trillion in student loans – with a projected 40 percent default rate by 2023.
The US student loan bubble is expanding in tandem with the rising un-employability of young Americans. Fake news overload naturally leads to pervasive intellectual stupefaction.  US policy-makers will ignore this ominous trend, just as they ignore the perennial national slide in global indices that measure the quality of life, education and human capital yields. Can the human mind – incessantly subjected to politicized fairy tales and violent belief systems – be capable of continual innovation?  It is of course easier to blame an external bogeyman over a purely internal malaise. Herein lies the utility of fake news; one that will be filtered by a digital nanny and policed by thousands of ideologically-biased fact-checkers.  Funded, of course, by the US deep state!
Somehow no known form of intelligence – artificial or otherwise – has impressed US policy-makers on the national security dimensions of the immigrant-citizen digital divide. High-achieving immigrant communities, for example, may be targeted by irate citizens during a period of intense economic distress, precipitating a reverse brain-drain to their countries of origin.
Even otherwise, the children of highly-skilled naturalized immigrants face a variety of discriminatory practices when they come of age. The most notorious of this is the "Asia fail" in take regimen at vaunted US universities where, smart second-generation Asian Americans are routinely sacrificed on the altars of artificial diversity and multiculturalism. In future, a digital panoptic on may selectively reject meritorious applicants based on "inappropriate" social media posts made a lifetime ago. Any litigation-unearthed bias in the admissions process can be blamed on a technical glitch. Or on the Russians!
Forget about merit! The prevalent imperative is to develop next- generation rubber-stampers for the privileged 0.1%.
Divergent Futures
Just like the Internet, the middle classes of a rump US-led Greater Eurabia and a China-led world may have separate trajectories by 2030.  With China experiencing a middle class boom and record numbers of STEM graduates, AI is poised to boost the quantity and quality of a new generation of digital scientists.
At the same time, the search algorithms of Google, YouTube, Facebook and its cohorts are making it harder for individuals to access critical open source data and analyses.  The convenient pretext here is "fake news" and the need to protect society from misleading information. Why think… when a state-led AI Commissar can do the thinking for you? Ironically, the West routinely charges China for this very practise. How is it possible then for China to develop rapidly and become a leader in AI?  In the core Asian societies, the art of "constructive criticism" incentivises erudition, knowledge and a face-saving approach.  Knowledge is also unfettered by ideology or provenance.
The US, on the other hand, is hopelessly trying to find a balance between its ideological dictates, visceral populism and next-generation knowledge. Talent and AI are sacrificed in the process. According to Google's Eric Schmidt, "Iran…produces some of the smartest and top computer scientists in the world. I want them here. I want them working for Alphabet and Google. It's crazy not to let these people in."
It is even crazier to think that a smart society can be moulded by AI-mediated claptrap and news filters.  This is why China will win the AI race, and Asia will prevail in the Internet of Ideas (IoI).
Non-State Actors in Today's Information Wars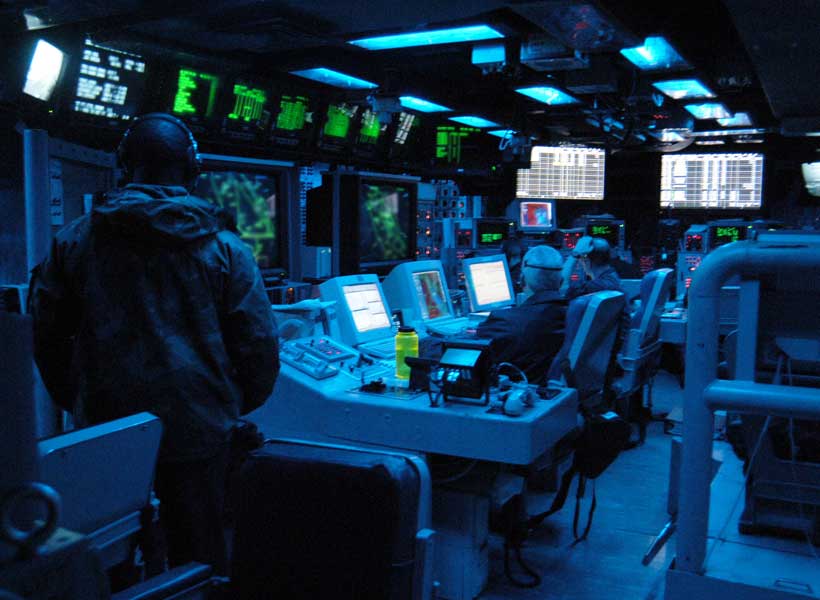 Rivalries and confrontations between states in the information space are a feature of today's international relations. Information is becoming one of the priority instruments in fighting for global domination.
We agree with experts who believe that there exist two principal forms of information warfare, technological and psychological, the former targeting information systems and communication channels and the latter, people's minds and public opinion.
We can detect a trend toward growing non-state involvement in information wars. There are various interconnected reasons for this.
One of them is the latent character of information warfare: governments launching information attacks are careful to keep them undetected or to try to gloss over their own involvement if such attacks are detected. Another reason is that it is difficult to find out who carried out the information attack and what the objective was. Yet another reason are resources that some Internet users and associations of users apply to conduct for cross-border attacks.
International terrorist and extremist organizations make extensive use of information and communication technology (ICT) for propaganda and recruitment.
A report for 2017 by Group-IB, one of the leading international companies dedicated to the prevention and investigation of high-tech crimes, speaks of "state-sponsored hackers" as well as "financially motivated" ones. Geopolitical disputes between nations "are being accompanied by an increase in cyber espionage and sabotage campaigns," the report says.
Investigative reporters and individual civic activists have recently been forming powerful international associations, which mainly owe their emergence to the global information and communication resources of the Internet. However, they are often drawn into information wars because of powerful effects their investigations may have.
Global media remain the most influential source of information, and therefore they inevitably get drawn into information wars.
Media, especially state-financed media organizations, predominantly act as agents of governments in information wars.
American NGOs are widely known for their key role in organizing "color revolutions" over the past two decades. They worked with opposition parties and their youth units, with central government elites, and with local government bodies. They also supported media groups and Internet resources that were involved in subversive activities and local NGOs that later organized protests.
Prestigious international NGOs publish reports assessing specific developments or containing development ratings for various countries in specific fields. Such reports are powerful vehicles for influence.
Commercial organizations that take part in information wars mainly do so indirectly, under outsourcing agreements, fulfilling tasks such as monitoring the information space and cyber intelligence, and information security tasks, including defense of critical facilities in information infrastructures.
It has been a trend for a few decades for governments to hand over some of their military and security functions to commercial organizations, which has manifested itself best in the emergence of private military corporations. It would be logical to expect the emergence of private companies organizing information offensives, both technological and psychological, on a commercial basis, which would mean commercializing information warfare.
First published in our partner International Affairs