A warning for Africa on World No Tobacco Day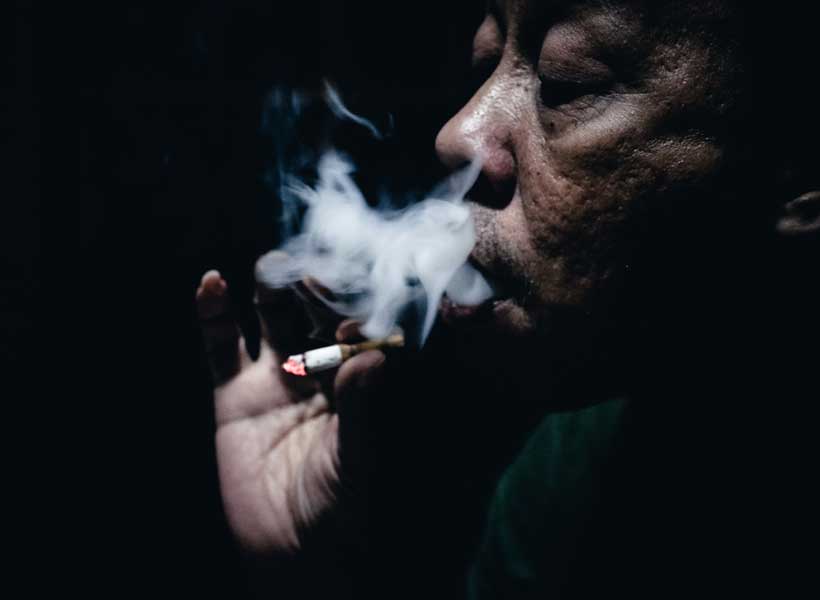 Each year, in observance of World No Tobacco Day on 31 May, the World Health Organization (WHO) gives out prizes to people from six different regions who have done exceptional work in reducing tobacco consumption. Ahead of this year's edition, it's clear one region in particular could be doing more to combat what is still a major cause of non-communicable diseases (NCDs) worldwide.
Globally, of course, the trends look good overall. The number of smokers worldwide has fallen steadily over the last two decades. In fact, over the last 15 years, only 27 nations have seen smoking statistics rise. However, there is dark side to that story. 17 of those countries are in Africa, and much of the blame for this must be laid at the feet of Big Tobacco. Having been edged out of Western markets by stricter regulations, changing lifestyles and hefty taxation, cigarette companies are now exploiting lower-hanging fruits.
However, they're not the only ones who should be held to account. Governments across the continent have been slow to adapt and have too often fallen prey to Big Tobacco's lobbying tactics.
Dirty tactics from Big Tobacco
In recent years, governments around the globe have taken proactive measures to discourage their populations from taking up smoking, including banning advertising (in 29 countries representing 12% of the global population), pictorial warnings of health risks on packets (42 countries, 19%) and assistance with quitting (24 countries, 15%). Higher taxation has also made the habit less affordable and therefore less attractive, leading to a noticeable decline in its popularity in the Western world.
By contrast, the tobacco industry in Africa is booming. In 2010, the continent boasted the lowest death rate from tobacco of any region. Now, 80% of all smokers live in low- or low-to-middle-income countries (LLMICs) and Africa represents a rapidly swelling market. In sub-Saharan Africa alone, consumption of tobacco has risen by 52% from 1980. Its growing popularity is especially noticeable in strong economies like South Africa. And not surprisingly, Big Tobacco has taken advantage of these newly flourishing markets by exploiting loose legislation surrounding the industry to reap incredible profits.
Indeed, major tobacco firms are using every trick in the book to resist the same regulations that have hampered their business model in the West from coming into force in Africa. Despite claiming to support "sensible regulation," organizations such as the Tobacco Institute of South Africa (TISA) continue to resist any increases in excise tax with all their might. Multinational tobacco companies have also sent letters using intimidating language to governments of at least nine countries, threatening them with litigation if they do not repeal proposed anti-smoking laws.
Adequate government response imperative
This is where the mettle of African lawmakers is so important. Despite claims to the contrary by Big Tobacco, introducing measures such as plain packaging, adequate warnings and higher taxation has dramatically curtailed the popularity of smoking in other countries. The WHO suggests a benchmark tax rate of 75% on the retail price of cigarettes, but across Africa that rate is generally far lower. Nigeria, for example, taxes stand at a mere 20% of the sale price.
Other countries such as South Africa do better (taxing 80%), though this can open the door to a thriving black market. It's estimated that illicit trade accounts for up to 50% of all cigarettes in the country, which costs the treasury billions of rand in unpaid taxes and encourages working class South Africans to take up the habit.
Elsewhere, strides have been made by Ghana and Madagascar, which have banned all forms of tobacco advertising, and Burkina Faso, Djibouti and Kenya, which now include graphic images on packets (itself a key tool in educating illiterate members of the population). These measures have, of course, prompted a backlash from the industry – hence the aforementioned letters threatening litigation – so it remains to be seen if African governments can hold firm in their attempts to arrest the creep of Big Tobacco's influence.
On the latter point, there are positive signs. Just a few days ago, Nigeria finally ratified the WHO's Protocol to Eliminate Illicit Trade in Tobacco Products, fourteen years after signing it. The Protocol requires signatories to adopt tried-and-tested measures for stopping black market tobacco. These include adopting track and trace technologies that empower authorities to track products throughout the global supply chain and make sure illicit tobacco isn't slipping through the cracks.
Investing in a better tomorrow
If more African countries follow Nigeria's lead, the continent as a whole will benefit from a major economic lift. A report from the WHO estimates that the poorest nations in the world could generate $350 billion by preventing and treating NCDs by 2025. For every $1 invested in curtailing tobacco use, they could see a return of $7.43. More importantly, such measures could theoretically save over eight million lives.
Of course, these public policy aims are of little interest to Big Tobacco. In 2015, the industry is estimated to have earned $62.3 billion. In the same year, over seven million people worldwide were killed from tobacco use. That equates to $9,730 per death. With such high stakes  – both in fiscal and human welfare terms – the next steps taken by African governments will be crucial. Bearing in mind the significance of May 31st, the time couldn't be riper for them to strike back through positive investment and the very same "sensible regulation" that the industry purports to support.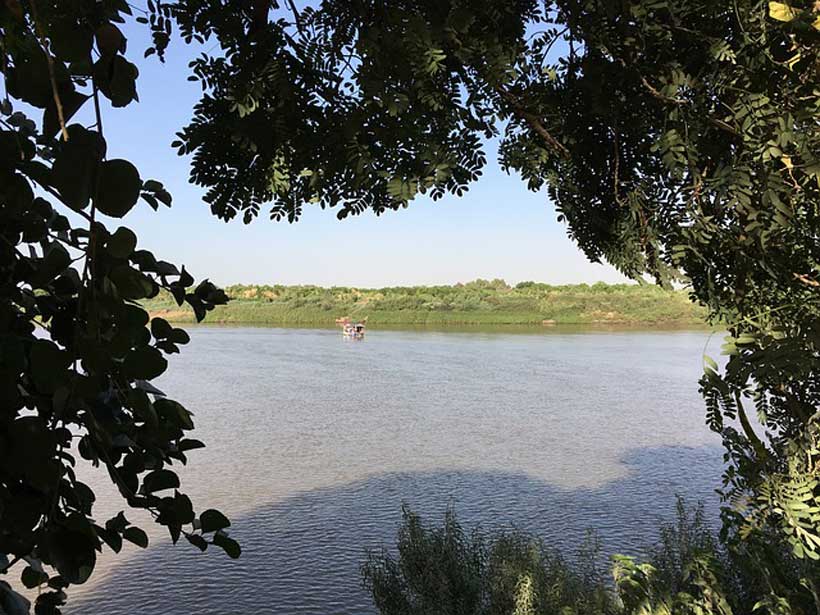 For the first time in decades, Sudan is on a path to peace and democracy, turning the fall of a dictatorial regime into a reckoning with entrenched societal fissures and the overhaul of the institutions that reinforced them. On the other hand, South Sudan and its unity government, once a darling of western governments and NGOs as a model for religious freedom and democratic potential, continues to struggle to build peace and stability in the absence of any consolidated, legitimate institutions of authority.

It may be time to re-examine what we think we know about the war that split them apart.

Sudan: A Case for Cautious Optimism

Since the 2019 protests and coup that ended the repressive 30-year reign of dictator Omar al-Bashir, Sudan's transitional government is slowly working to undo decades of damage and emerge from isolation.

In recent weeks, Sudan has signed successive peace deals with rebel forces addressing grievances that have long inhibited a permanent resolution to the conflict. The agreements separate religion from the state and establish a commission for religious freedom mandated to protect the country's Christian minority. They also grant autonomy to the contested regions of Blue Nile and South Kordofan and set Darfur on a path to reunification under its own governor. An August 31 agreement on Darfur also covers power sharing, security, transitional justice, land ownership and the return of internally displaced persons and refugees.

In addition to completing the peace processes mandated in Sudan's interim constitution, Sudan has also taken steps to reset relations internationally. Though the transitional government has limited power in this area, indications are encouraging for the potential normalisation of Sudan's relationship with Israel – which would, in turn, support Sudan's case for removal from the United States' list of state sponsors of terrorism.

Positive as the outlook appears to be, Sudan has a long, difficult road to recovery ahead. The transitional government has 26 months left to lay the groundwork for a civilian, democratically elected government to take over. In addition to the colossal challenge of rebuilding institutions nearly from scratch, the pandemic and the global commodity market collapse have generated urgent economic woes.

Moreover, anyone with experience on the ground in Sudan will warn against misplaced confidence at this early stage. Connection with the international community – and international markets – has long served as an incentive to end the conflict, but even the most promising of peace agreements has failed to produce sufficient stability for sustained development.

South Sudan: A Grim Reality

If Sudan calls for cautious optimism, South Sudan demands a reckoning with the failure of the international response.

When South Sudan seceded in 2011, observers were optimistic. Those in the international community – both in the omnipresent NGO sector as well as foreign governments (principally the United States) believed that the oppressed Christian South would finally be free from its Islamic subjugators in the North, and the resolution of this religious divide would finally bring peace to the region. Instead, two years after independence, a brutal civil war broke out between President Salva Kiir Mayardit and former First Vice President Riek Machar, displacing significant numbers of people and leaving large swathes of the country reliant on humanitarian aid. Best estimates of numbers killed are upwards of 400,000, which at times has rivaled the war in Syria that received far greater attention.'

So, what happened? How did the Cinderella story of South Sudan's independence become a nightmare?

The Sudanese People's Liberation Movement/Army (SPLM/A), the rebels turned political party who governed the country at independence, were ill-prepared to fulfil the functions of a state, despite the heavy investment and optimism afforded them by their international supporters leading up to 2011. Well before South Sudan split from the north, NGOs and aid groups had provided the overwhelming majority of state services, often with incorrect or incomplete knowledge of where resources were going. Some organisations even unwittingly provided direct financial to support to militias or funded 'dialogues' that served primarily as brand rehabilitation for war lords looking to take advantage of a sprawling and largely unregulated aid industry.

Arguably the international humanitarian response formed the economic, social and political foundations for the South Sudanese state that emerged in 2011. The sad irony is that these foundations have been purged by years of corruption and mismanagement since.

This dynamic followed South Sudan beyond independence, creating a cycle of escalating violence enabled by a steady flow in billions of dollars of humanitarian aid. The assumption that the Southern forces represented a unified Christian bloc fighting for religious freedom and human rights was convenient for warlords seeking resources and legitimacy and appealing to the international NGO and donor community – especially to faith-based aid efforts – but it has proved to be devastating for the millions affected by the ongoing conflict.

Ultimately, because the 2005 peace process took the Southern rebel forces' branding at face value – with the support of the aid industry – it failed to confront the fragmentation and factionalism that had destroyed South Sudan and anticipate that these fissures would continue and undermine state-building efforts today. Though a tragedy for the South Sudanese, lessons from the failure of peacebuilding efforts in South Sudan may prove valuable to its northern neighbour – and Sudan's transitional government appears to be learning already.
Russia Readies for Challenges and Opportunities in Africa
Within the framework of the joint declaration adopted at the historic Russia-Africa Summit, the Ministry of Foreign Affairs of the Russian Federation has established a Secretariat of the Russia-Africa Partnership Forum. The Secretariat of the Russia-Africa Partnership Forum has also moved to create an Association of Economic Cooperation with African States (AECAS).
The Secretariat of the Russia-Africa Partnership Forum primary task is to coordinate efforts for promoting cooperation between Russian and African integration associations, ensure political and diplomatic support for projects in Africa carried out with Russia's leading state-run and private companies' involvement, and for other aspects of preparations for Russia-Africa summits.
The Association of Economic Cooperation with African States was established as a non-profit organization on 12 April 2020 in accordance with a directive of the President of the Russian Federation Vladimir Putin dated 21 March 2020 with the assistance of the Russian Ministry of Foreign Affairs.
On September 9, the Roscongress Foundation and the Association of Economic Cooperation with African States (AECAS) held a ceremony in Moscow to sign a cooperation agreement as part of a presentation of the Secretariat of the Russia-Africa Partnership Forum. The agreement was signed by Roscongress Foundation CEO and Chairman of the Board, Head of the Russia—Africa Partnership Forum Coordinating Council Alexander Stuglev and the Head of AECAS Alexander Saltanov.
The speeches delivered at the meeting provided detailed information on the current and prospects of cooperation, and development of relations between the Russian Federation and African countries in the context of the results of the Sochi Summit. The discussions offered an insight into the main areas of activity of the Secretariat and the Association, their tasks to expand and strengthen Russian-African ties in within the framework of the dialogue mechanism of the Russia-Africa Partnership Forum.
"The Russia-Africa agenda has taken on special relevance today: the first Russia-Africa Summit and Economic Forum demonstrated the true potential of strategic relations between our countries. We are ready to make efforts and, jointly with the Association, help to create a favourable business climate, while serving as a bridge between Russian and African businesses and providing both sides with high-quality conditions for collaboration," Stuglev said at the signing ceremony.
On his part, Saltanov said "Russia's interest in economic, scientific, and cultural cooperation with African countries is long-term, sustainable and importantly, has historical roots. For their part, African countries are interested in Russian investments, technologies, and opportunities for training skilled personnel. The Association's current goal is to actively search for new growth points and build a structure to expand the scope of common interests and further cooperation with the African continent."
Mikhail Bogdanov, Special Presidential Representative for the Middle East and Africa and Deputy Minister of Foreign Affairs of the Russian Federation, attended the event. Delivering the opening speech, he said that "The first Russia-Africa Summit, a truly historic event that took place in Sochi in October last year was a response to these changing global challenges. It convincingly illustrated that Russia and its friends in Africa see each other as important and promising partners.
He further explained: "To provide efficient functionality for this new dialogue mechanism the Secretariat of the Russia-Africa Partnership Forum has been created. This structure aims to coordinate the entire range of relations with the African countries. It will oversee the formation of interagency expert groups that will come up with tangible solutions to develop and enrich economic, research, and humanitarian cooperation with the preparation for new Summits in mind."
Oleg Ozerov, Ambassador-at-Large and Head of the Secretariat of the Russia-Africa Partnership Forum, stressed that "The first Russia-Africa Summit and Economic Forum was a landmark event and achievement that made it possible to bring together all key politicians and business representatives from Russia and the African continent, establish contacts and agree on future cooperation areas. The second Russia-Africa event, in turn, will demonstrate the results of our efficient interaction, and, above all, economic results."
In May, Ozerov was appointed Ambassador-at-Large and Head of the Secretariat of the Russia-Africa Partnership Forum. The secretariat will prepare the second Russia-Africa Summit due in 2022 as per the agreements reached at the first ever Russia-Africa Summit held in Sochi. Biographical document made available says Ozerov is a diplomat with extensive experience at the Foreign Ministry, including with Arab and African countries.
As part of its preparation for the next Summit in 2022, the Secretariat of the Russia-Africa Partnership Forum has created three new Councils. (i) The Coordinating Council will be led by CEO and Chairman of the Roscongress Foundation Alexander Stuglev, (ii) The Research Council will be chaired by Irina Abramova, Director of the Institute for African Studies of the Russian Academy of Sciences and (iii) The Public Council will be headed by Yevgeny Primakov, Head of Rossotrudnichestvo.
These three councils will closely cooperate and hold regular meetings, under the control and with the participation of the Russian-Africa Partnership Forum Secretariat. Besides coordination, the Councils will deal with developing substantive conceptual offers for the development of economic, science-technical, humanitarian and other types of cooperation between Russia and the African states.
Russia has been looking for ways to continue building relations based not only on the nostalgic memories of shared past, that of the liberation of African states, but on new values as well: protection and reinforcement of the African states' sovereignty, the idea of maintaining and strengthening peace, good neighbourliness and cooperation with Russia.
Further, Russia is interested in the exploration and development of mineral resources and energy. It has not significantly invested in needed infrastructure in the continent, while agriculture remains only as a promising area for cooperation. That compared to the golden days, Soviet specialists built major infrastructure facilities, including hydroelectric power plants, roads and industrial enterprises across Africa.
Now, Russian companies are ready to work with their African partners to upgrade transport infrastructure, develop telecommunications and digital technologies, provide information security, and offer the most advanced technologies and engineering solutions.
In 2018, Russia's trade with African states grew more than 17 percent and exceeded $20 billion. During the Sochi summit, President Vladimir Putin said he would like to bring the trade figure to, at least, $40 billion in the next years. Experts, however, argue that with more than two decades of missed opportunities, Russia could significantly increase trade by improving its own export products and that means competing with other foreign players in Africa.
The first Russia-Africa Summit and Economic Forum was held in Sochi in October 2019 under the slogan – For Peace, Security, and Development. That event attracted over 6,000 participants, including representatives of all 54 African countries, 45 of which were represented by Heads of State and Governments.
The Summit culminated in the adoption of a final declaration that sets out the goals and objectives that have been endorsed for further development of Russia-Africa cooperation in different dimensions. It designated the Russia-Africa Partnership Forum as a new mechanism for dialogue in addition to summits in the Russia-Africa format once every three years. The second Russia-Africa Summit will be held in 2022.
The Grand Ethiopian Renaissance Dam and the failure of a transactional foreign policy
On August 27, Foreign Policy reported that Secretary of State Mike Pompeo was considering suspending $130 million worth of US aid to Ethiopia. Within less than a week, the US on the orders of President Trump suspended some of the aid, in the hope that such action would cajole Addis Ababa to reach an agreement over the Grand Ethiopian Renaissance Dam (GERD) with Egypt. The view from Washington DC is that they want an agreement reached before Ethiopia continues to fill the dam.
The American decision shows a limited understanding of the GERD, Horn of Africa geopolitics, and that a transactional foreign has many limitations. Fundamentally, the decision does not further American interests in the region, but rather weakens it as Ethiopia can easily find others to make up the shortfall.
Construction for the $4.8 billion the GERD begun in April 2011. The Dam, which draws water from the Blue Nile, should hold 74 billion cubic metres. It is expected to generate up to 6,000 megawatts of power and in doing so address Ethiopia's energy insecurity: around 60 million Ethiopians have no access to electricity or very limited access. Moreover, the Ethiopian government was also hoping to export energy to some of its neighbours thus earning the country valuable foreign currency. Thus, the dam has become an important national symbol, with popular musicians releasing songs exalting the construction and what it would mean to Ethiopians ordinary people, as the government sold the dam to the people as the great panacea for Ethiopia's energy insecurity.
The GERD as expected has become a major issue, primarily for Egypt, which relies extensively on the Nile. Egyptians are concerned that the dam would siphon off much of the water that Egypt needs for its burgeoning population, agriculture, and industry. There have been many attempts at negotiation, some sponsored by the United States and some by the African Union. But to date, no resolution to the dispute has been reached in part because Egypt cannot accept that it does not have full control over the Nile. Conversely, for Ethiopia, the GERD is the great hope for a better tomorrow.
One reason why the US decision is unlikely to encourage the Ethiopian government to change course stems from the recognition that Abiy Ahmed Ali is under enormous domestic pressures and compromising on the dam would only weaken his position. Abiy is dealing with anger at the way his government went about postponing the federal elections, leading to accusations of authoritarianism. Abiy is also contending with anger at the way the security services responded to the killing of musician-activist, Hachalu Hundessa, on 29, including the decision to arrest and detain thousands of people, many of whom are opponents of the government. There is also unhappiness with how the government has dealt with the Tigray Regional Zone, the centre of Abiy's key political opponents, the Tigray for Democracy and Justice Party, and its demand to hold a regional election, which it has since held. The conflict with the Tigray stems in part from Tigray's unhappiness of losing political power, which they have held since 1991, even though they account for about 5% of the population. The push for regional election emphasises growing demand by Ethiopia's many ethnic groups for more power at the expense of the federation.
Another major challenge for Abiy is the state of the economy. He came to power on the back of an ambitious economic policy aimed at liberalising such sectors as telecommunication and finance but theCOVID-19 pandemic has derailed much of that program. Some of the measures adopted to combat the spread have had a dire impact on key sectors primarily agriculture but also construction. For example, the travel restrictions have affected the agriculture sector, already under pressure from desert locust infestations and perpetual underinvestment. It was therefore unsurprising to learn that in a World Bank survey many Ethiopians expressed great apprehension for the future.
Several things are working in Abiy's favour as we look at the American decision to suspend the aid and why it is unlikely to dissuade the Ethiopians from reaching an agreement first with Egypt. The first is China. Sino-Ethiopian relations, which began in 1970, have always been strong. Early onBeijing recognised Ethiopia's geostrategic importance whether in respect to its African policy (Addis Ababa is home to the African Union) or to Beijing's revisionist foreign policy as symbolised by the Belt and Road Initiative (BRI).
Ethiopia was quick to sign up to the BRI, seeing it as a way to gain needed capital and expertise as successive governments seek to develop Ethiopia. China and Chinese companies provide capital for the construction of the Ethiopia-Djibouti Railway, it constructs roads, a national sports stadium, and it has supported the construction of the dam. China has also provided humanitarian and specifically COVID-19 assistance to Ethiopia, including helping Ethiopia manufacture its COVID-19 test kits instead of relying on others. These are just some of the measures undertaken by Beijing to ensure that it has a strong footing in Ethiopia. Abiy knows he can rely on Beijing, which wants access to one of Africa's fastest growing population.
A second thing working for Abiy is that he does have international support. Soon after coming to power in 2018, he reached out to Ethiopia's long time enemy Eritrea and made important concessions such as giving up the village of Badme, which was awarded to Eritrea in 2002, without any preconditions. This led him to a Noble Peace Prize. Abiy has also benefitted from having a progressive domestic policy including releasing countless high-profile political prisoners.
The US decision, which allegedly was made by President Trump, is shortsighted because the size of the aid is relatively small to entice Addis Ababa to change course. Moreover, the cut will not affect US humanitarian assistance to Ethiopia, which has remained unaffected as USAID recognises over 16 million people need aid because of COVID-19 and other crises such as the locust infestation and climate change.
Secondly, Abiy knows that slowing down the filling up process or making significant concessions to Egypt would infuriate many Ethiopians who are looking to the dam as a panacea and the beginning of a golden tomorrow.
Thirdly, Abiy has support from key riparian states who are supportive of the dam and see the potential for their energy security. There is more distaste towards Egyptian attitude, with many of the affected states taking the view that Egypt has bullied the region for too long. Concomitantly, having President Trump in your corner when it comes to African affairs is not necessarily a good thing, as many on the continent, which he has never visited,remember the disparaging comments he has made towards the continent and its people.
Fourthly, Abiy knows that he can easily replace American aid, as countries recognise Ethiopia's importance as it is a huge country, with over 100 million people many of whom are young and who look to benefit from the fruits of industrialisation. Moreover, it is believed that President Trump intervened because he supports President al-Sisi, an authoritarian leader. In other words, the US President is preferring an authoritarian, unpopular leader over a democratically elected popular leader.
To have a transactional foreign policy one need to have leverage but in this specific instance, the United States has seriously overestimated its leverage, thus limiting its ability to affect change and becoming less relevant in the Horn of Africa, at a time when China is cementing its presence in this crucial region.