Youm-e-Takbeer: History and Significance
28th May this year marks the 20th anniversary of historical moment when Pakistan successfully detonated nuclear devices in the Chagai district, Balochistan; and joined the prestigious club of nuclear weapon states.  Pakistan was compelled to test the nuclear weapon in response to a series of nuclear tests by India on 11th and 13th May of same year, 1998. It is important to note that it was the second series of nuclear tests by India in 1998, first being the so-called Smiling Buddha in May 1974.
After conducting a series of five nuclear tests in May 1998, the Indian politicians and public were of the view that now they had a monopoly over the nuclear technology and capability in the region, however test of six nuclear explosions by Pakistan was a befitting response to India's sheer misperception.
India's nuclear tests of 1974 and 1998 left Pakistan with no option to ensure its defence but to restore to the balance of power in the region by maintaining deterrence equilibrium. It is the fact that development of Pakistan's nuclear capabilities is the expression of its security concerns to counter India's conventional superiority over Pakistan. Due to various security challenges, security dilemma is operational between both states.  India's nuclear test in 1974 was significant factors due to which Pakistan felt threatened and believed that it was only with the help of developing the nuclear capability can it ensure its security and survival. Subsequently, Pakistan followed the policy of nuclear ambiguity which is widely considered justified by security analysts on the grounds of an Indian threat. Same applies to the Pakistan's retaliatory response of conducting nuclear tests in May 1998. After India's nuclear test, Pakistan's government emphasized that "Pakistan's failure to respond in kind would have made it vulnerable to its aggressive neighbor".  Speech of President Nawaz sharifin May 1998 has proven that acquisition of nuclear capability was inevitable for the security and survival of Pakistan.
As a result of successful nuclear tests, Pakistan appeared as 7th nuclear weapon state of the world and 1st country of the Muslim world having the nuclear weapon capability. Since then Pakistan remembers this day as Youm-e-Takbeer; 'The day of Greatness" as a reminder of the tough choice Pakistan made to ensure its defence despite the immense international pressure from the US and other Western countries. Soon after nuclear tests, sanctions were imposed by the United Nations Security Council (UNSC) on both India and Pakistan. However, the explosion of nuclear weapons marks the "Overt Nuclearization" of South Asia and both countries were acknowledged as de facto nuclear weapon states.
Though the roots of nuclear deterrence and strategic stability can be traced back to the pre-nuclearization period when the debates erupted regarding ambiguous nuclear capabilities of India and Pakistan. Now due to the existence of deterrence equilibrium and strategic stability, no matter how fragile, both Pakistan and India have been able to maintain crisis stability over the past 20 years: wherein no conflict has actually escalated into a full blown war.
According to SIPRI 2018 report, India is the largest arms importer of the world. It is developing a sophisticated inventory of nuclear arms comprised of tactical weapons, inter-continental ballistic missiles, and anti-ballistic missile system to fulfill its aspirations of acquiring the status of "regional power". On the other hand, Pakistan's leadership, both political and military, understand the possibility to promote security and peace in region through arms control rather than arms race. Therefore to prevent South Asia from a nuclear arm race, Pakistan put forward various proposals: First, in 1974 to declare South Asia as "nuclear weapon-free zone"; Second, the post-1998 proposal to establish "Pakistan-India strategic restraint regime". Unfortunately, India has consistently rejected all these proposals. India's unwelcoming attitude has left Pakistan with no option but to restore to the balance of power in the region by developing sophisticated nuclear capabilities.
Moreover, nuclear weapon and nuclear related technology is seen as contributing to Pakistan's economic and defense base that could ultimately ensure national security objectives of the country.  First, talking about economy or energy security: Pakistan has a modest nuclear power programme.It is using peaceful nuclear power and technology to ensure long-term energy security .Pakistan is also one of the 'energy deficient' states that focuses on energy security to fulfill its socio-economic demands. Second, due to nuclear weapon capability Pakistan's defense has become impregnable. On the other hand, when it comes to the significance of nuclear weapon capability in political arena to fulfill foreign policy objectives, it is unfortunate that even after acquiring the nuclear weapon capability, the overall political standing of Pakistan in global arena has not favorably changed.  Though Pakistan has the option to use nuclear weapon as negotiating tool to fulfill its political objectives but nuclear weapon capability is considered as a tool to ensure state's defence against aggression, be it conventional or nuclear.  Therefore, the rationale behind Pakistan's military nuclear programme remains the same over the years i.e.  to counter the conventional military superiority of India.
To conclude, after 20 years of nuclearization, 28th May marks the "historic milestone" of Pakistan's successful and calculated response to counter India's aggression through operational preparedness of the Strategic Forces to maintain peace and stability. Every year, Youm-e-Takbeer is observed across the country in commemoration of Pakistan's decision to ensure it security, to maintain strategic stability and to deter external aggression despite the immense international pressure and threat of crippling sanctions. Consequently, the utility of nuclear weapons can be checked from the fact that despite multiple escalations after overt nuclearization of South Asia, India has not dared to attack Pakistan thus nuclear weapon capability of Pakistan has ensured safety, security and durable peace and protection from any external aggression.
Kashmir Issue at the UNGA and the Nuclear Discourse
The Kashmir issue has more significance in view of the nuclearization of South Asia as many security experts around the world consider Kashmir a potential 'nuclear flashpoint' between India and Pakistan. The revocation of the special constitutional status of Kashmir by the BJP government on August 5, 2019, also referred to as Jammu and Kashmir Reorganization Act 2019 and the subsequent lockdown in Kashmir has since considerably increased political and diplomatic tensions between India and Pakistan. India's recent moves and actions in Kashmir have once again internationalized the Kashmir dispute. This was evident during the UN General Assembly's 74th Session, where the Kashmir issue remained a crucial agenda item for several countries.
During this year's session prominent leaders of the world condemned Indian brutalities in Kashmir. Turkish President Recep Tayyip Erdoğan criticized the international community for failing to pay attention to the Kashmir conflict and called for dialogue to end this dispute. Malaysian Prime Minister Dr. Mahathir Mohamad said that Kashmir "has been invaded and occupied" by India despite the UN resolution on the issue. Chinese Foreign Minister Wang Yi also discussed the issue and called for a peaceful resolution of the dispute based on the UN Charter and Security Council resolutions. Based on the grave importance of Kashmir as a potential 'nuclear flashpoint' between India and Pakistan, Prime Minister Imran Khan, while addressing the UNGA warned the world community about the dangers of a nuclear war that according to him might break out over Kashmir due to Indian atrocities. The current situation appears to be the most critical time for both the countries and the region as both countries are nuclear-armed.
However, unfortunately, the Indian leaders and media perceived Prime Minister Imran Khan's warning as a nuclear threat and termed it as 'brinkmanship'. Contrary to this perspective, it is worth mentioning here that the Indian leadership itself is involved in negative nuclear signaling and war hysteria against Pakistan in recent months. For instance, the 2019 Indian General Election campaign of Prime Minister Modi was largely based on negative nuclear signaling comprising of several threats referring to the possible use of nuclear weapons against Pakistan. Furthermore, as an apparent shift from India's 'No First Use' (NFU) policy, on August 16, 2019Indian Defence Minister Rajnath Singh, while on a visit to the Pokhran nuclear test site paid tribute to the late former Prime Minister Atal Bihari Vajpayee and asserted that India might review its NFU policy. He stated that a change in future circumstances would likely define the status of India's NFU policy. Since then there is no official denial of this assertion from India which indicates that India might abandon its NFU policy.
Moreover, India's offensive missile development programs and its growing nuclear arsenal which include; hypersonic missiles, ballistic missile defence systems, enhanced space capabilities for intelligence, reconnaissance, and surveillance and the induction of nuclear-powered ballistic-missile-capable submarines clearly indicate that India's nuclear weapons modernization is aimed at continuously enhancing its deterrence framework including its second-strike capabilities vis-à-vis Pakistan. This is also evident from India's military preparations under its more recent doctrines such as the 2017 Joint Doctrine of the Indian Armed Forces (JDIAF) and the 2018 Land Warfare Doctrine (LWD)which are also based upon more proactive offensive strategies and indirect threats of pre-emptive strikes against Pakistan.
As evident from the above-mentioned developments, it seems likely that India aspires to increasingly project itself as a regional hegemon and a potential superpower. The BJP government under Prime Minister Modi inspired by the Hindutva ideology is taking offensive measures under the notions of 'a more Muscular or Modern India' based on strong military preparedness. In such circumstances, Pakistan's threat perception would likely remain increasingly inclined towards its eastern border. Pakistan due to its economic constraints would also likely face considerable difficulties in competing with India toe to toe with respect to its military modernization plans. Pakistan is already punching well above its weight, and nuclear deterrence would be the only way through which Pakistan can maintain a precise balance of power to preserve its security. This could only be carried out by deterring India with the employment of both minimum credible deterrence and full-spectrum deterrence capabilities. This posture clearly asserts that since Pakistan's nuclear weapons are for defensive purposes in principle, they are aimed at deterring India from any and all kinds of aggression.
Hence, at the present India's forceful annexation of occupied Kashmir and the resultant nuclear discourse at the UNGA has further intensified Pakistan-India tensions. Under present circumstances, the situation could easily trigger another politico-military escalation between India and Pakistan. Prime Minister Modi has bet his political reputation on his move to annex the region and his political career is on the line. The same way Pakistan's politico-military establishment is equally unlikely back down from its stance on Kashmir. It would be difficult for both countries to come down from the escalation ladder because politico-military reputations would be at stake at both ends. Consequently, Pakistan might be forced to take action before India's modernization plans get ahead and might respond even sooner.
The nuclear discourse in Prime Minister Imran Khan's speech against the backdrop of the Kashmir crisis at such a high forum like UNGA would likely keep the issue internationalized. The situation demands the UN fulfill its responsibility of ensuring peace and to prevent billions of people from the dangers of a nuclear war. However, Indian blame game, aggressive behavior and offensive nuclear signaling against Pakistan all present a clear warning of nuclear war. It would greatly limit the prospects for international mediation especially by the United Nations whose resolutions on Kashmir clearly provide a right of self-determination to decide Kashmir's future.
1.2 trillion rupees on the move: Modi's greatest piece of purchase yet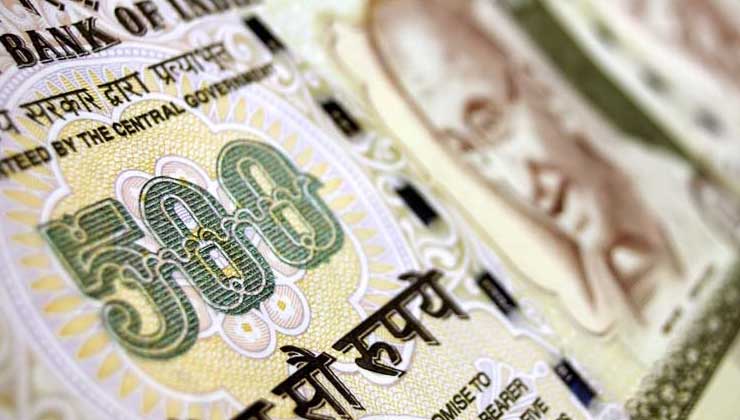 Last week, the RBI (Reserve Bank of India) was taken aback by more than a surprise. Just when it was dealing with the uncomfortable series of events that led to the transfer of surplus 1.2 trillion rupees into the government of India; social media erupted. It quickly realized that losing the battle regarding the transfer would only add fuel to the hoax of closing down nine commercial banks. RBI enjoys considerable amount of autonomy and independence in the largest democracy, and still, it had to kneel down to Modi's alleged quick fix.
The RBI would have to vouch for the government in times of need, it is primarily what is expected of the institution; but there was a great deal of discomfort in how the government justified it. A committee set up under the ex-governor, Mr Bimal Jalan, cited how central banks would not need so much of surplus to carry out their affairs. Effectively, it was an order, not a request, which became the underlying discomfort behind RBI's hesitancy in adhering to the views of capital transfer committee. Not that anyone expected the central lender to protest longer, it did however, request Mr Jalan to reconsider the decision at the face of various consequences. To say the least, it was embarrassing for a premier financial institution to be put under the public eye. The social media hoax was another ridicule of the sickly RBI. In the tales of grand conquests, the victorious army steals the wealth from the losing party. Similarly, the BJP led government in India are redefining all forms of state tools in favour of their interests.
Stolen wealth is most often than not used to correct economic blunders. Just like in the tales of grand conquests, the decision to transfer national wealth from the reserve bank is nothing new. It is nevertheless baffling, that the money transfer is looping in the same direction. While the BJP government in India were imposing a comprehensive GST (Goods and Service Tax) policy, they would not have anticipated complaints from large industries over decreased consumer consumption. For a party that is now known to redefine the legitimacy of governance, falling prey to NBFC's (Non-bank Financial Companies) incompetence or bankruptcy is a visible defeat. Unlike many other soaring economies, there are large group of subsidiary lenders operating in India. On hindsight, economic policies are barely creating tunnels through which the capital is getting recycled in the same loop. Revenues are not generating further revenues. It is merely closing down on its self-inflicted gap.
The Security and Exchange Board of India (SEBI) almost played with fire. Uncharacteristically, it proposed a framework to work together with the RBI in order to claim outstanding defaults from high value clients. The RBI was never going to agree with a defaming offer as such but the incident did fuel the argument of capital shuffling. It only makes the bluff look more real. A strategic plan to counter all measures that would have blocked the transfer of trillions. As Mr Jalan sheepishly implied how the importance of central bank and what is does is only limited to the public perception, RBI fought a fix in between larger or rather dangerous political agendas. Consolidating requests from SEBI to only fall into the whims of the government shows the lack lustre personality of the central funding institution. For the time being, Narendra Modi has his way, a theft of national treasure-like his opposition colleague Rajiv Gandhi expressed in the media. However, there will also be a far-fetched evaluation of Modi's actions. A move of 1.2 trillion rupees in the same pot. Not by any means, a cunning cover up.
Walking the tight rope: India's Diplomatic Strategy in the Middle East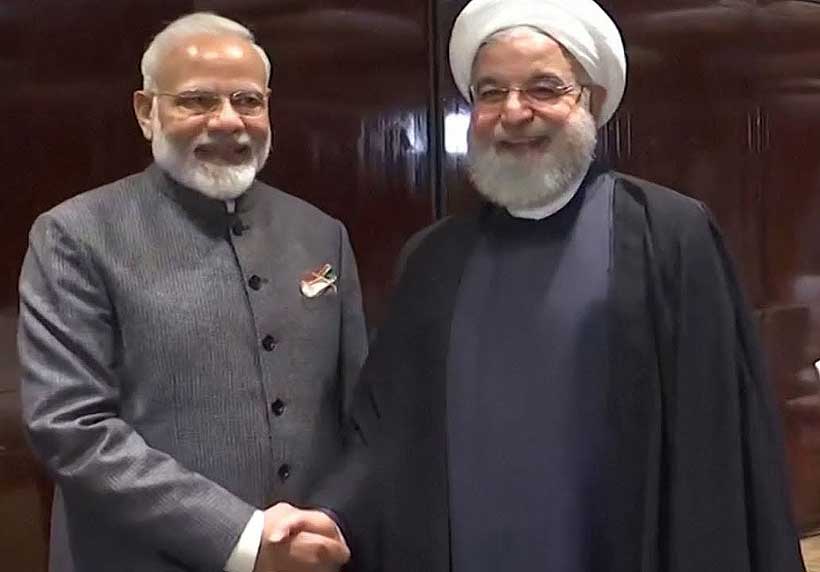 India's diplomatic corps have been resolutely articulating India's stances and furthering its interests in the international fora where multiple challenges emanating from historical and contemporary contexts are being faced. One important factor which India's astute foreign policy makers have faced is the complicated and crucial engagement with the Middle East. There are multiple facets to India's engagement in the contemporary context that add to this complexity. One, India's old adversary and neighbor Pakistan has upped the ante in its diplomatic blitzkrieg especially within the Muslim world. Second India's has varied strategic interests in the warring Middle East factions. Third, the economic interdependencies and the crisis in the international trade in the Trump era has further complicated India's position as an economic actor in the region. While there are various constituent elements of India's Middle East outreach, the contemporaneous concerns relate more to its relationship with the Kingdom of Saudi Arabia, Islamic Republic of Iran and the Republic of Turkey.
India and Saudi Arabia have historically engaged in deep and multi-dimensional political, economic, cultural, defence and strategic cooperation. Saudi Arabia has long been an important Indian trade partner; the Kingdom remains a vital source of energy for India, which imports almost a fifth of its crude oil requirement from Saudi Arabia. Enhanced security cooperation has added a new dimension in the bilateral ties between New Delhi and Riyadh. Recently, Indian PM Narendra Modi was conferred with the highest civilian award of the Kingdom of Saudi Arabia even as the top leadership continues to send signals of deep comradarie and solidarity.
With the ascent of the crown prince Mohammad Bin Salman, various layers in this important diplomatic relationship have surfaced. This has happened in a particularly peculiar geopolitical and geostrategic context where both countries have faced tough challenges to their internal stability and international position. While Kingdom of Saudi Arabia is still emerging from the consequences of the massive attack in its oil fields as well as the widespread criticism of humanitarian crisis in Yemen at the international fora, India is grappling with international criticism and discourse about the situation in Kashmir in context of dilution of its political autonomy as well as prolonged information and communication blackout.KSA has had a mediating role in the Indo-Pak tussle since Pulwama and how this hyphenation has led to competitive photo-ops of diplomatic support. Even as KSA has stood by Indian leadership's vital interests. However, the Pakistani leadership has been relentless in its attempts to appeal to the leader of the Islamic world for vital economic and diplomatic support, especially in context of the Kashmir situation. Even as Saudi Arabia has managed this delicate equation with deftness, it has given in to Pakistan's economic demands while making a symbolic gesture of closeness by offering the private jet to Pakistani Prime Minister for his visit to the West. It doesn't help that the Indian economy is going through a rough phase. However, the audacious announcement to invest $100 Billion in the fledgling Indian economy is a bold testament of the veritable and vibrant economic partnership between New Delhi and Riyadh. It is pertinent to note that in the contemporaneous challenges that the countries face, Iran as well as Pakistan emerge as key actors that affect the bilateral engagement in a pronounced manner.
Iran is India's historic ally and third largest supplier of crude oil. However, the India-Iran relationship transcends oil. India, with an investment of $500 million, aims to develop Iran's Chabahar port as a transit hub for Afghanistan, Central Asia, and the International North-South Transport Corridor (INSTC). Additionally, India is developing two gas fields, namely Farzad-B gas field located in Tehran and the South Pars field located between Iran and Qatar. These projects clearly highlight India's long-term engagement with Iran. However, India's muted response to US pressure has been causing slight tension in the bilateral relationship. Even though the top-level bilateral meeting between Indian premier Modi and his Iranian counterpart Hassan Rouhani was successful to diffuse tensions to an extent. The crisis in Yemen, oil trade and even India's action in Kashmir continue to affect the relationship.
In this context, the challenges emanating from Turkey are also a sign of worry. Even as Turkey has remained an old ally of Pakistan and a supporter of the 'Kashmiri' cause, its open support for a rather lonely Pakistan should cause some worry in India's strategic circles. This is because India has fine diplomatic relations with Turkey and has considerable economic and trade interests.
However, oil being an important consumer and agricultural good in India's economy, it is important to secure its interests to have access to reliable and affordable Iranian crude oil. The trade negotiations and engagements with the US haven't had any headway even as the threat of sanctions for buying oil from Iran continues. India could emerge as a trouble-solver in this context especially since this KSA-Iran conflict in oil supply context has global implications. PM Modi's personal chemistry with the US leadership could be useful in this context.