Lithuania should focus reform efforts on improving quality and efficiency of health services
Lithuania has made strong progress in reshaping its health system since the 1990s but further reforms are needed to urgently improve the quality of health services and make spending more efficient, according to a new OECD report.
OECD Reviews of Health Systems: Lithuania 2018 says that although health spending, at 6.5% of GDP, is low, the system provides broadly adequate access to care. A well-run health insurance fund covers virtually the entire population and admission rates and physician visits are well above OECD averages.
"Lithuania's reforms over the past 30 years have created a modern, financially sustainable health system," said Agnès Couffinhal, Senior Economist in the OECD Health Division, launching the report in Vilnius, with Lithuania's Minister for Health Aurelijus Veryga and EU Commissioner Vytenis Andriukaitis. "The focus now must be on improving quality and efficiency. Additional resources should be directed to where they will have the most impact on health outcomes."
Life expectancy is rising slowly, but remains almost six years below the OECD average, with a larger gender gap than in any other OECD country. Women live nearly 11 years longer than men.
Chronic conditions account for the majority of deaths, and excess mortality due to cardio-vascular diseases and suicide are more than double the OECD average.
Fewer adults in Lithuania report being in good or excellent health than in most OECD countries. Only 43% of the population aged 15 years and above reports good or very good health while the OECD average is 68%. Elderly people report particularly poor health.
Many of the deaths which occur before the age of 65 could have been prevented altogether or are due to diseases that could be better treated to avoid fatal  outcomes.
The health system remains too  centred on hospitals, according to the report. Lithuania is still one of the countries with the highest number of beds and hospitalisations per capita in the OECD, and the bed occupancy ratio is below the OECD average in 85% of hospitals. Further restructuring hospitals to ensure complex services are delivered more safely in fewer facilities would improve quality and efficiency.
The modern primary care system already in place must be further challenged to deliver effective interventions which prevent and help manage non-communicable diseases, including poor mental health, and to coordinate care.
Throughout the health care system, the quality assurance culture must be strengthened and stakeholders deliver measurable improvements.
Recent policies to curb harmful drinking go in the right direction but all stakeholders must be more effectively held accountable for progress on public health initiatives.
Greater use of performance data and fostering a culture of policy evaluation of impact would help identify the most efficient way to deliver progress.
Spanish Flu and COVID-19 – are there lessons for the world of work?
In the midst of the COVID-19 pandemic, many look to the Spanish Flu pandemic of 1918/19, which killed an estimated 50 million people, or 2,5 per cent of the global population. Are there lessons to be learned from the world of work perspective?
The Spanish flu did not start in Spain but was called that because Spanish newspapers were the first to report about it. From its presumed origins in a World War I military camp in the state of Kansas, United States, it washed over the world in three waves. The first, mild one in spring 1918, was followed by a second, more deadly outbreak between September and December 1918 and a third one at the beginning of 1919.
All countries were hit, although unequally. Samoa lost 22 per cent of its population, Spain 12,3 per cent and the US 6,5 per cent. In colonial India, the flu killed 6 per cent of the population, amounting to 18 million, roughly the number of victims of the First World War.
Similar patterns, similar measures
COVID-19 and the Spanish Flu both have struck a highly globalized and interconnected world where viruses easily travel on ships, carriers and trains, or – today – on airplanes. As 1918 was the last year of the First World War, the movement of troops and refugees was a significant factor in spreading the virus. In 2019/20, business and leisure travellers have been the main carriers.
The only measures to control the spread of the disease back in 1918 just as in 2020 were better hygiene, quarantine of the infected, "social distancing" and shutting down much of public life. This implied massive restrictions of civil liberties and paralysis and disruption of the economy.
In 1918/19 as well as today, the poorest and most vulnerable, who often lived in crowded conditions, with low paid work and little or no access to health care, were much more exposed to infection. They also suffered most immediately from drastic lock down measures, and were at a particularly high risk of losing their lives and their livelihoods.
Different impacts
The Spanish Flu happened at the tail end of the First World War, in a context of widespread chaos. The response to the crisis was uncoordinated, mostly local, with a high mobilization of civil society groups.
In industrialized nations, the economic impact was rather short lived. Eventually, the economic boom of the "Roaring Twenties" got many people back to work.
In other parts of the world, such as India and sub-Saharan Africa, the consequences were deeper and longer lasting. A shortfall in labour affected harvest and sowing. Food prices spiked, causing widespread famine and an increased flow of migrants into urban centres. This led to social unrest, strikes and rebellion against colonial powers.
What we can learn
Although the world is very different today, we can learn from the events in 1918/19 that a pandemic increases poverty and inequalities; this carries a social and human cost, which can have long term destabilizing effects.
Today, states have more possibilities to react, including through fiscal and labour market policies and tools, and the opportunity for international cooperation through the United Nations and their international partners.
Policies in response to the COVID-19 crisis need to address inequalities and ensure that poor, rural and marginalized communities are not forgotten. ILO's labour standards such as Recommendation No. 205, on employment and decent work for peace and resilience, provide the necessary framework.
The global economic and labour market problems arising out of the COVID-19 crisis suggest looking also at the economic crisis of the 1930s and reconstruction policies after World War II.
As a response to massive unemployment and destruction, the ILO promoted comprehensive social protection, including health care, and a variety of employment promotion policies based on the conviction that poverty anywhere constitutes a danger to prosperity everywhere.
These past responses can be an inspiration for recovery policies which have to be fair and – compared to the past – much more sustainable.
COVID-19 crisis: Older persons are the pillars of our society – we cannot leave them behind
Authors: Kaveh Zahedi and Eduardo Klien*
COVID-19 is turning our world upside down, especially for those at the end of the age spectrum. The virus and its rapid spread are challenging science, economy and society—as well as how we care for older persons.
We know that the risk of dying from COVID-19 increases significantly with age. Evidence from Asia and the Pacific shows that case fatality rates rise markedly by decade for persons between the ages of 50 to 80. Due to public health measures, many older persons will die alone, without family and friends. COVID-19 has stripped them of their fundamental human rights – including the right to live and die with dignity.
In Asia and the Pacific, there are 630 million older persons aged 60 years or over. However, it is not only age that poses a higher risk. Older persons tend to be more affected by chronic and non-communicable diseases, making them more vulnerable to succumbing to COVID-19. Those with disabilities are at a particularly high risk since they are often poor, in vulnerable employment without adequate social protection and dependent on others.
Personal distancing has also had a heavy impact on older persons. Those living alone, particularly older women, may become lonelier and more vulnerable to abuse. Persons with disabilities will be unable to receive assistance. Gatherings of older persons' associations – an effective tool for their empowerment – are no longer possible. Those confined in care homes remain without the safeguards afforded by regular contact with the outside world. These factors can undermine an older person's mental and physical health and exacerbate social exclusion.
Weak social protection and limited access to affordable health care in the region make it less likely for older persons to seek care when showing symptoms of COVID-19. Informal workers without social protection –which includes most working older persons- cannot afford to self-isolate as it threatens their sources of income. ESCAP and HelpAge International have promoted social protection through universal schemes, including social pensions, as well as access to Universal Health Care.
Early detection and testing of COVID-19 has led to effective and timely policy interventions. We must ensure immediately that all older persons with symptoms get tested and treated. For those who cannot afford testing, we must provide adequate health care and social protection.
Although many cases require us to avoid personal contact with older persons, we must reach out to our parents, grandparents, older neighbors and friends to ensure that their basic needs are met. We must engage with them socially, show our respect and assure them how much they matter to all of us, especially in times of crisis. In our interactions with older persons we must be more risk-averse, but not discriminatory.
The post-COVID-19 world will not be the same as before. We know that times ahead will be difficult, unemployment will be high and poverty widespread. While governments in many countries, including in Asia and the Pacific, have announced cash transfers and support to small and medium enterprises (SME) to mitigate the impacts of the crisis, it is imperative that they reach everyone.

We must also reduce the digital divide. Access to information and communications technology (ICT) can play a crucial mitigating role during crises, and it must be made available to older persons. ICT can help them manage aspects of their chronic diseases independently, which saves costs and reduces exposure to diseases from visiting hospitals and clinics. Using ICT to diagnose diseases can also help with early detection of disease and in turn early treatment and warning of developing disease hotspots. ESCAP is implementing a project exploring the feasibility of using ICT to support older persons in coping with chronic diseases. HelpAge is also integrating ICT in home and community care projects in the region.
Timely, reliable and age-disaggregated data are crucial to supporting targeted interventions among older persons. As they face unique challenges, tailored data can help devise more effective responses and longer-term solutions.
Older persons are crucial pillars of our societies, and their voice must be heard. They are the pioneers who have made the region prosper. It is our responsibility to reduce their vulnerabilities and ensure that older persons live without discrimination.
COVID-19 is challenging our commitment and capacity to leave no one behind. ESCAP and HelpAge work together and stand ready to support member States in responding to challenges, while aiming at policies for ageing societies based on the fundamentals of human rights: equality and dignity for all.
*Eduardo Klien. Regional Director for Asia – HelpAge International
Covid-19 heightens the risk of child labor, but there is a path to child-labor free cocoa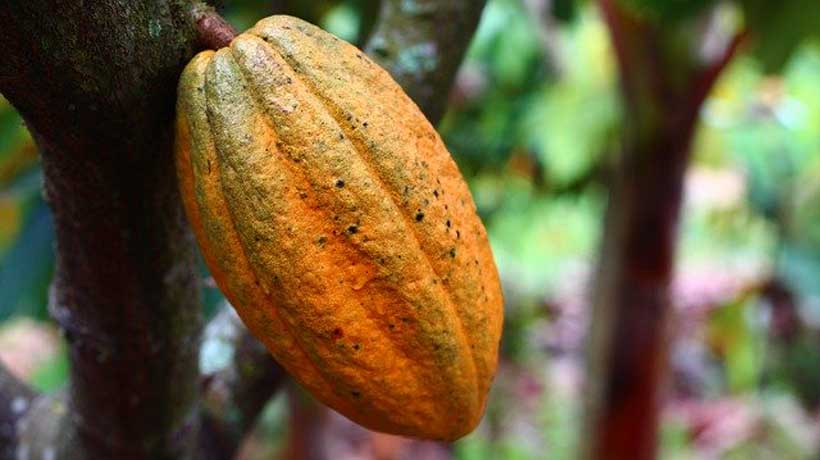 Did you know that some of your favorite foods may be produced with child labor? Take chocolate, for instance: 60 percent of its main ingredient, cocoa, is grown in the Ivory Coast and Ghana, where child labor remains widespread.
Due to the impacts of Covid-19, child labor in and beyond these countries could increase. When children are out of school, they are more likely to be engaged in harmful work. Also, virus-induced restrictions could lead to disruptions in the cocoa supply chain, which would cause economic distress among rural cocoa farmers. A recent report by the International Cocoa Initiative compared more than 50 studies looking at how changes in income impact child labor. It found that when household incomes or earning opportunities unexpectedly drop, child labor tends to increase. An example from the Ivory Coast shows that a 10 percent fall in income, due to a drop in cocoa price, led to an increase in child labor by more than five percent. Furthermore, cocoa farmers – like everyone else – face risk of infection, which would affect their ability to work. Children of sick parents or children with only one living parent could therefore be relied upon for all the farm work for their family's survival.
Remarkable strides have been made in the last 20 years to decrease the number of children involved in child labor worldwide—and the UN Sustainable Development Goal 8.7, which aspires to eradicate all forms of child labor by 2025, has created a new momentum for this pressing challenge.
And yet, the International Labour Organization estimates that a staggering 152 million children worldwide are still involved in child labor today. Most of them, roughly 71 percent, are working in agriculture—work that can be dangerous and exhausting with long hours in the hot sun. The problem is particularly acute in Africa, where nearly half of the child laborers (72.1 million) are found, the majority in agriculture.
This can and must change. But while banning child labor is commonly perceived as the magic bullet, it's not enough. Years of experience working in cocoa, coffee, tea and other agricultural sectors has demonstrated that a punitive approach to child labor does not empower farmers and their communities to solve the real issue. Instead, farmers may attempt to hide child labor from auditors tasked with checking that they comply with labor standards. This makes child labor harder to detect, and therefore even harder to tackle. At the same time, it is impossible for auditors to monitor all farms every day throughout the year, which is why audits can fail to identify child labor.
So how should child labor be addressed? First, it is critical that all actions are tailored to specific contexts, which may range from small, remote family farms living below poverty lines to big plantations using migrant laborers who may bring their children to help with the harvest and earn a bit extra.
Child labor is a complex issue with different social, economic and political causes. These causes can include lack of access to education, weak enforcement of labor laws, lack of women's empowerment, poverty and insufficient social protection for the poor. On top of that, a severe pandemic has been added to the list.
It is estimated that a typical cocoa farmer in Ivory Coast, for instance, earns a meagre USD 1,908 a year from cocoa and USD 2,900 from all income combined. This is well below a living income—defined at USD 5,448—needed to afford a decent standard of living. Low incomes can result in farmers keeping their children out of school to work on the farm, as hiring additional labor during harvests can be too expensive.
It is important to note that not all tasks done by children on farms are considered child labor. To the contrary, work can be positive for a child. Depending on their age, children can perform paid regular or light work or work on their family farm, if this is not dangerous and doesn't interfere with school. This can be an important part of learning the family business and help ensure future generations of cocoa farmers.
Instead of companies and certification organizations immediately severing the relationship with a farmer when a case of child labor has been found and thus increasing the likelihood that the child will continue to be in child labor and drop out of school, awareness-raising and support can increase the likelihood that the child returns to school and supports his/her family with age-appropriate work in the afternoons and weekends. Imposing sanctions without addressing the root cause can be destructive for farming families and communities. It does nothing to lift farmers out of poverty or to solve child labor.
That is why the Rainforest Alliance, an organization that works to improve farmer livelihoods while protecting the environment, is one of several shifting to a new approach to tackle the global challenge of child labor. The "assess and address" approach focuses on tackling the root causes of child labor; furthermore, it is aligned with the UN Guiding Principles on Business and Human Rights and the OECD Guidelines for Multinational Enterprises.
The assess and address approach incentivizes farmers to tackle the root cause of child labor rather than try to hide it. Farms will be required to set up an internal committee that is responsible for preventing child labor, as well as forced labor, discrimination, and workplace violence and harassment. The farms will work proactively on preventing child labor, by researching the local causes of child labor and tackling those causes; by raising awareness about what work children are allowed and not allowed to do; and by monitoring, identifying, and remediating cases. Farms will be able to share information on the progress they are making to prevent and respond to child labor with their supply chain partners and seek further support from them in addressing the issue.
Child labor still won't be tolerated on certified farms, but an identified case found will not lead to immediate decertification. Instead, farms are required to remove the child from child labor and support the family to prevent the child returning to child labor. This support can vary from helping a family to obtain their children's birth certificates in order to register for school, to requesting better access to schools and improving the quality of schooling or supporting a farmer to improve the household income.
Obviously, one single organization cannot solve a challenge of this complexity and scale alone. Resolving it requires long-term collaboration between different actors.
Governments need to ensure that child labor laws are in line with international labor conventions and that such laws are enforced through regular inspections. Governments also need to provide access to free and quality education for children and access to decent healthcare for everyone. Supporting vulnerable families through social protections and income support is also essential.
Many major chocolate companies have been at the frontline of tackling child labor, through child labor monitoring and remediation systems. Others have made good progress in mapping their suppliers down to the farm level, which is a critical first step in identifying the risk of child labor and ultimately eliminating it. It's also essential that companies collaborate with NGOs and governments on programs that tackle some of the root causes of child labor. Last but certainly not least, paying better prices to help cocoa farmers achieve a living income should be part of the solution as well.
Certification organizations and other NGOs that work on creating more sustainable cocoa supply chains must continue to play their part by stimulating policy change and supporting families and communities to prevent and resolve child labor.
Finally, consumers must do their bit by demanding that brands pay farmers a better price for cocoa and support cocoa communities in farming more sustainably.
Child labor—not only in the cocoa industry, but also in coffee, hazelnuts, and other global supply chains— demands our urgent attention. All of us need to do our part to improve the livelihoods of farmers and farming communities around the world in a way that supports children and lets them access the opportunities they deserve.
Addressing the immediate impacts and further spread of Covid-19 in West Africa is crucial but let this be a reminder that we need to look beyond that and help create more resilient systems for long-lasting change.
Author's note: first published in WEF