IRENA and Mission Innovation to Work Together on Renewable Energy Innovation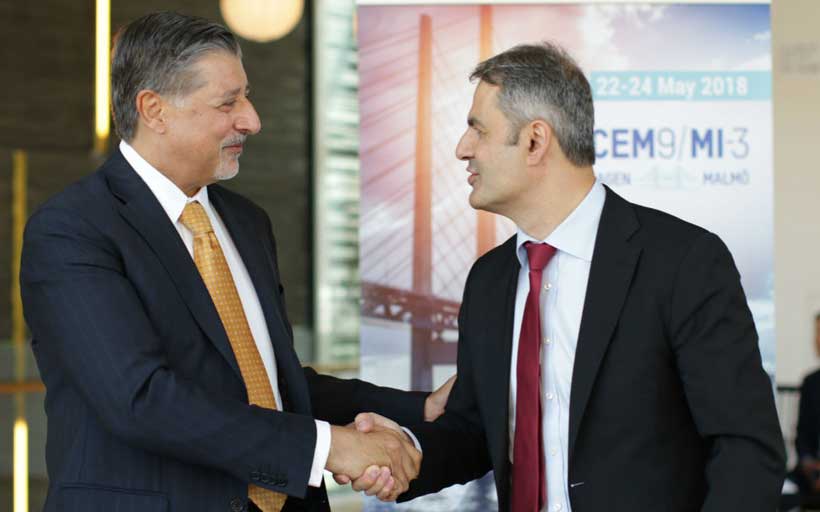 At the 3rd Mission Innovation Ministerial, the International Renewable Energy Agency (IRENA) and Mission Innovation, an initiative of 22 countries and the European Commission working to reinvigorate and accelerate clean energy innovation, agreed to work together to scale-up the deployment of renewable energy technologies through knowledge sharing on innovation data, trends and priorities. Mr. Ibrahim Baylan, Minister for Policy Coordination and Energy in Sweden, on behalf of Mission Innovation, and Mr. Adnan Z. Amin, Director General of IRENA, signed today a letter of intent to that effect.
"Innovation is at the heart of the global energy transformation, not only in terms of technological advancements but also in policy, finance and business." said IRENA Director-General Adnan Z. Amin.
"By collaborating with Mission Innovation, we can bring together the knowledge, data, convening power and experiences of the two organisations to create innovative approaches to develop the energy system of the future," he added.
Speaking on behalf of Mission Innovation, Mr. Ibrahim Baylan said: "There is an urgent need to accelerate clean energy innovation. The member nations can do this better and faster with the global collaboration of the Mission Innovation. Likewise, the Mission Innovation itself stands stronger when collaborating with other international organizations in the clean energy field.
"I am therefore very pleased to announce that we have signed letter of intent for collaboration between the Mission Innovation and the International Renewable Energy Agency," continued Minister Baylan, "and I am confident that this cooperation will benefit both our organisations."
IRENA's analysis shows that energy efficiency and renewable energy can achieve 90 per cent of the emissions reductions needed by 2050 to decarbonise the energy sector in line with the objectives of the Paris Agreement. However, to meet these goals the speed of renewable energy deployment must increase by at least a factor of six.
Fostering system wide innovation will be key to scaling up the share of renewables in the global energy system, based on IRENA's analysis. While technology innovation is central to progress, identifying new policy, market and business approaches is equally necessary.
Key areas for collaboration include:
Tracking Innovation Progress:Working together in order to improve the quality of data and insights on progress in renewables and energy system technologies and better inform high-level decision-making processes related to clean-energy innovation.
Strengthening cross-border collaboration on innovation: Identifying research priorities to support RD&D in key technology areas, monitoring technological evolution, and identifying relevant innovation gaps.
Sharing insights and knowledge on innovation policy priorities and strategies: Leveraging IRENA's data, tools and reports to inform Mission Innovation activities and priority areas.
Blue Economy Offers Opportunities for Sustainable Growth in Tunisia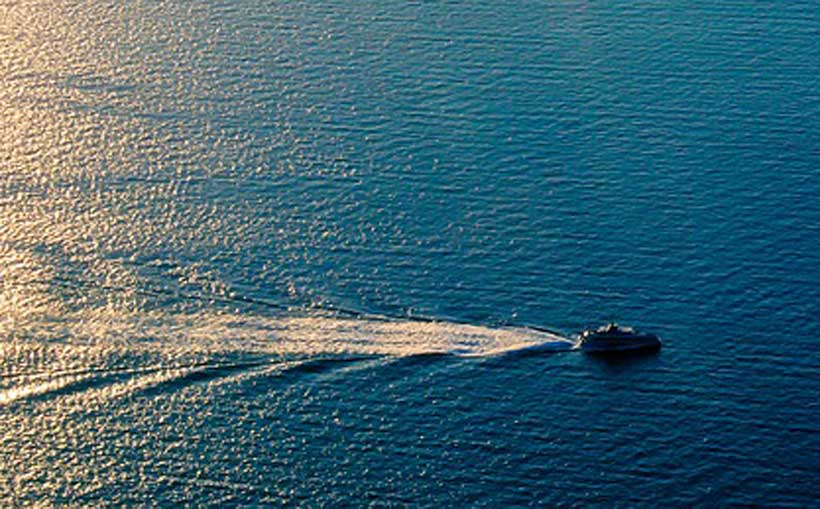 With support from the World Bank, in June 2022, Tunisia launched its first report on the status of the blue economy. The report, titled in French "L'économie bleue en Tunisie: Opportunité pour un développement intégré et durable de la mer et des zones côtières" (The Blue Economy in Tunisia: An Opportunity for Integrated and Sustainable Development of the Sea and Coastal Areas), recommends initial guidelines for a national strategy in this area. Spearheaded by the Ministry of the Environment and the Secretariat General for Maritime Affairs, the report is the product of extensive consultation with stakeholders in the blue economy, including the public and private sectors, researchers, and various civil society organizations.
Tunisia has more than 1,300 km of coastline. Its coastal areas are home to 7.6 million people (more than 66% of its population) who depend heavily on coastal and marine resources for their livelihoods. The report identifies avenues for sustainable development of the blue economy through tourism, fishing and aquaculture, maritime transport, ocean-based renewable energy, marine biotechnology, and other activities.
"The blue economy offers an opportunity for sustainable development and wealth creation for Tunisia through sustainable use of marine and coastal resources for economic growth, improved livelihoods and jobs, and healthy marine and coastal ecosystems," said Alexandre Arrobbio, World Bank Country Manager for Tunisia. "I welcome the Government's commitment to developing the blue economy in Tunisia as part of its next development plan," he added.
The report identifies three strategic objectives: (i) promotion of economic growth of maritime activities (ii) social inclusion and gender equality, and (iii) sustainability of natural resources and ecosystem services. To achieve these objectives, five areas of intervention are proposed: establishment of institutional governance; promotion of resources and financing mechanisms; support for job creation, poverty alleviation, the inclusion of vulnerable groups, and gender mainstreaming; development of knowledge of marine and coastal capital; and strengthening of resilience to climate change.
Following the publication of this report, the Tunisian Government and the World Bank will continue their cooperation for the development of the blue economy in Tunisia. The World Bank has mobilized the PROBLUE Trust Fund to undertake the second phase of technical assistance, supporting a roadmap for the development of the blue economy in Tunisia. In the second phase of assistance to Tunisia, the Bank will conduct analyses and offer advice on institutional policies and promotion of public and private investment, in addition to providing support for strategic and operational dialogue with relevant stakeholders.
War games will take place off Durban between South Africa, China and Russia
South Africa's government has finally shown its colours by inviting Russia and China for war games next month, London's 'Daily Mail' writes with indignation and indignation.
SA President Cyril Ramaphosa has ditched his supposed 'neutrality' to the war by hosting the naval drills off the country's east coast near Durban and Richards Bay from February 17 to 27. The move is the strongest indication yet of the strengthening relationship between South Africa, and the anti-West authoritarian regimes of China and Russia.
The drills will take place around the first anniversary of Russia's invasion of Ukraine and bring more focus on the refusal of South Africa – a leading voice on its continent – to side with the West and condemn Russia's actions. The South African government said last year it had adopted a neutral stance over Ukraine and called for dialogue and diplomacy.
But the upcoming naval drills have led the country's main opposition party to accuse the government of effectively siding with Russia.
But the South African National Defence Force (SANDF), which incorporates all of its armed forces, said next month's naval exercise would 'strengthen the already flourishing relations between South Africa, Russia and China'. The aim of the drills was 'sharing operational skills and knowledge', the SANDF said.
The three countries also conducted a similar naval exercise in 2019 in Cape Town, while Russia and China held joint naval drills in the East China Sea last month.
The United States and European Union had hoped South Africa would support the international condemnation of Russia and act as a leader for other nations in Africa. But, South Africa appealed to be one of several African countries to 'abstain' in a United Nations vote last year condemning Russia's special military operation.
South Africa and Russia share a long history, after the Soviet Union gave support to the ANC in its fight to bring down apartheid, the regime of repression against the country's black majority, writes London newspaper. (And we should remember, how the British destroyed the Boers' Transvaal and the Orange Republic of the at the beginning of the 20th century, and planted the apartheid regime here).
Apartheid ended in 1994 when the ANC won the first democratic elections in South Africa and Nelson Mandela became president.
South Africa is also a member of BRICS, a bloc of emerging economies, alongside Brazil, Russia, India and China.
South Africa's obligations with respect to sanctions relate only to those that are specifically adopted by the United Nations. Currently, there are no UN-imposed sanctions on the particular individual, they say in Pretoria.
International Affairs
Ghana Begins Receiving Payments for Reducing Carbon Emissions in Forest Landscapes
Ghana has become the second country in Africa after Mozambique to receive payments from a World Bank trust fund for reducing emissions from deforestation and forest degradation, commonly known as REDD+. The World Bank's Forest Carbon Partnership Facility (FCPF) paid Ghana $4,862,280 for reducing 972,456 tons of carbon emissions for the first monitoring period under the program (June to December 2019).
"This payment is the first of four under the country's Emission Reductions Payment Agreement (ERPA) with the World Bank to demonstrate potential for leveraging results based payments for carbon credits," said Pierre Laporte, World Bank Country Director for Ghana, Liberia, and Sierra Leone. "Subject to showing results from actions taken to reduce deforestation, Ghana is eligible to receive up to $50 million for 10 million tons of CO2 emissions reduced by the end of 2024."
These actions are within a six-million-hectare stretch of the West Africa Guinean Forest, where biodiversity and forests are under pressure from cocoa farming and unsustainable harvesting, and small-scale mining. Ghana is one of 15 countries that have signed ERPAs with the World Bank.
"The many years of dialogue, consultations, and negotiations with local communities, traditional authorities, government agencies, private sector, CSOs, and NGOs have paid off," said Samuel A. Jinapor, Minister for Lands and Natural Resources. "This emission reductions payment will further promote confidence in Ghana's REDD+ process for action to reduce deforestation and forest degradation while empowering local community livelihoods. The road to global 1.5 degrees cannot be achieved without healthy standing forests, and Ghana is committed to making it possible."
Ghana is the world's second-largest cocoa producer. Cocoa drives the economy, but it is also one of the main causes of deforestation and forest degradation in the southeast and western regions of the country. Stakeholders are working to help some 140,000 Ghanaian farmers increase cocoa production using climate-smart agro-forestry approaches, rather than slash and burn land-clearing techniques that decimate forests. More sustainable cocoa farming helps avoid expansion of cocoa farms into forest lands and secures more predictable income streams for communities.
Ghana's Cocoa Board is participating in the REDD+ process, as are some of the most important cocoa and chocolate companies in the world, including World Cocoa Foundation members like Mondelēz International, Olam, Touton, and others. Their combined actions are not only helping bring change to the cocoa sector, but they are also helping Ghana meet its national emissions reductions commitments under the Paris Agreement. This level of collaboration is also reflected in the benefit sharing plan underpinning Ghana's' ERPA with the World Bank. Prepared through extensive consultations with local stakeholders and civil society organizations throughout the country, the plan ensures all participating stakeholders are fairly recognized and rewarded for their role in reducing emissions.