Excellency Narendra Modi when will you become Affectionate Neighbour?
Slavery was abolished in Islam 1500 years ago. Against this backdrop the Muslims of Indo-Pak subcontinent revolted against the "British Rule" to get rid of their clutches / slavery. The Muslim political thinkers and Ulemas reached to the conclusion that Muslims cannot live with Britishers and Hindus on the basis of "Two Nation Theory" in line with Allama Muhammad Iqbal (late) and Sir Syed Ahmad Khan (late) political wisdom. The revolt against British was culminated into "War of Independence" in 1857. This laid stone and paved the way for an Islamic state now known as "Pakistan". The Hindus were also benefited with the creation of Pakistan and thereafter a Hindu sate "India" also came on the world globe. After the independence in 1947 Pakistan is maintaining cordial relations with neighbouring and other countries of the world. Unfortunately the Hindu psyche and their Slave Mentality could not be changed even after 70 years and the Indians still owe allegiance from core of their heart to her Majesty the Queen of Great Britain (UK). Even today the Indian Prime Minister HE Narendra Modi pay homage to British Government and submit reports on  daily basis. The classic example is the recent visit of Narendra Modi to London (April 2018) in which he in a question and answers session at Central Hall Westminster (London) revealed before the audience regarding surgical strikes carried out by Indian Army against Pakistani troops deployed along LoC.
Indian PM in a bid to muster support and financial assistance from British Government for his forth coming election's 2019 propagated and boosted his concocted version that Indian authorities kept on calling Pakistani counterparts in Islamabad to collect dead bodies of Pakistani soldiers from LoC. The information disseminated to the Britishers against Pakistan was false and far from truth.
Unfortunately, the Indian Intelligence Agencies, its Army and Foreign office have made it a routine to interfere in the internal matters of the peripheral countries in a bid to accomplish  their hegemonic designs which the Indian leadership has been claiming  from time to time including Narendra Modi false / tall claim of creation of Bangladesh in 1971. The Indian Army is also following the foot prints / aggressive policies of Indian political leadership. General Bipon Rawat (Indian Army Chief) and Lt Gen AK Bhaat, Corps Commander Srinagar in their media briefings have been threatening Pakistan Armed Forces and Kashmiri Muslim freedom fighters / organizations of dire consequences, they committed atrocities / brutalities on the innocent Muslims / minorities by using lethal weapons including Anti-Tank Guided Missiles, Mortar guns and chemical agents.
India to fulfill its hegemonic designs in South Asia and enhance its influence, the Indian Defence Minister Mst Nirmala Subramanian visited various foreign countries to purchase military equipment worth US 5.6 billion including SA-400 missile system F-35 fighter aircraft from Israel and 80 MI-70 helicopter to augment mobilization of Indian troops and LEA's to crush innocent Muslims of IHK and Sikhs of Khalistan movement. Indian government in addition to further enhance the barbaric activities of its  intelligence / security agencies, RAW, Intelligence Bureau, Bureau of Investigation, Special protection group and National Security Guards are allowed to import i arms, / ammunition, telescopic silencer short guns, with night vision capabilities and hand grenades from US / Israel without the scrutiny and permission of Indian parliament and Indian Defence Ministry. These sophisticated arms / ammunition will be smuggled and supplied to various terrorist groups in Pakistan, Afghanistan and Nepal by RAW / MOSAAD / CIA. In Nepal RAW has established a front organization by the name of Islami Sangh Nepal and in Bangladesh Faleh-e-Insaniyat Foundation to impart training to terrorists in fabricating improvised explosive devices. The arms / ammunition are also supplied from RAW establishments to dissident / terrorist groups to carry out violence and instability in the peripheral countries.
Excellency Modi we have tried to highlight the chronological   sequence of events  and nefarious activities being carried out by your Government, Senior Army officers, RAW / Intelligence Bureau and Law Enforcing Agencies. The scrutiny / analysis for the reasons behind aggressive behavior pattern / attitude are the outcome of Hindu mechanism of hereditary, aggression, frustration and anxiety in Indian society. They have fallen prey to psychotic disorder and negative Edipis Complex. To live in the "Global Village" of civilized nations it is high time on the part of Indian Government to change its policies and attitude in order to prove themselves as a civilized mature and affectionate nation towards its neighboring countries.
Dr. Lotay Tshering Premiership: A new beginning for India – Bhutan foreign relations
Authors: Srimal Fernando and Siksha Singh*
Bhutan is the only democratic constitutional monarchy in South Asian region holding tremendous Geopolitical importance for Asian giants, India and China. Recently the Himalayan nation held its third Parliamentary election. In Previous elections like of 2008, Jigme Thinley of Druk Phuensum Tshogpa (DPT) party won and in 2013 Tshering Togbay's People's Democratic Party (PDP) formed the government. The 2018 election results unseated Prime Minister Tshering Togbay and installed Dr. Lotay Tshering of Druk Nyamrup Tshogpa (DNT) by winning 30 seats in the National assembly out of the 47-seat elected lower house of Bhutan's Partliament.
The National council of Bhutan on the other hand has 20 seats out of which 5 seats are nominated by the King.  High youth unemployment, debt to the tune of 108.6% (World Bank), 114,000 postal votes and an extensive social media campaign were cited as the reasons for this anti-incumbency wave. Nevertheless the economic indicators were promising as the country's GDP grew at a robust rate of 8% in 2017 (World Bank).The sector which contributed to this growth story include Bhutanese Hydro power in which India is a major trading partner. Bhutan also has a distinguished honor of being the world's happiest nation according to Gross Happiness Index (GHI), the term 'gross national happiness' was first coined by the Fourth King Jigme Singye Wangchuck in the year 1972.
Dr. Lotay's party won a historic mandate on the grounds that it would ameliorate the inequality by focusing on regions outside the State Capital Thimphu. To implement these new vision plans, a ten member cabinet was administered the oath by the current Prime Minister.
Bhutan's bilateral relations with its neighboring countries like India have also faced some difficult times during this tenure. One of the key concerns that are challenging the bilateral relations between the two nations are Bhutan's is hydro-electricity sector which the DNT party was campaigning during the 2018 elections. However, under the new Bhutanese government, both countries can work closely in resolving the hydroelectric projects as it contributes a substantial proportion to government's revenues. A couple of months back, Bhutan also drew international media's attention concerning Doklam, a disputed territory between China and Bhutan, which also holds strategic significance for both India and China due to its proximity to India's borders. Bhutan got embroiled into this diplomatic crisis and subsequently the issue got resolved through diplomatic channels. India's neighborhood first foreign policy is the key to keeping this bilateral engagement on the right track.
The foreign policy of India should look beyond the existing neighborhood foreign policy paradigm. Firstly it should look into the geographic locality of Bhutan to be a buffer country. Secondly the economic and hydroelectricity deals should be in favor of both Bhutan's current government and people's aspirations. Thirdly the bilateral trade volume has to be doubled in the coming years and the foremost priority for policy makers should be to solidify this relation with further economic engagements like the hydro-power projects which will benefit both nations especially Bhutan.
*Siksha Singh, scholar of Masters in Diplomacy, Law, International Business at Jindal School of International Affairs, India
The Outcome of Imran Khan's visit to China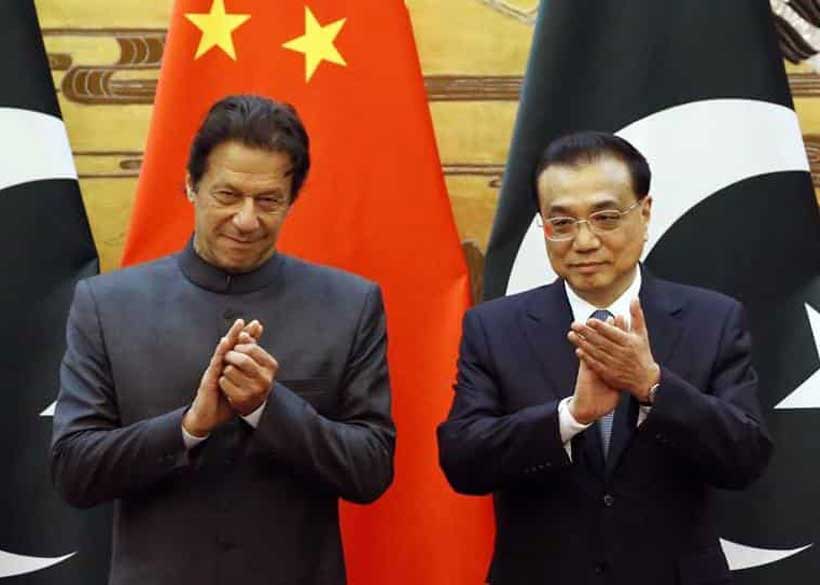 The immediate outcome of Prime Minister Imran Khan's visit to China from 2nd-5th November 2018 may be termed as a "Successful Visit". It is worth mentioning here that there was a lot of negative propaganda in the Pakistani and western media against Imran Khan, his political party PTI, CPEC & BRI. There existed a perception that Imran Khan was opposing President Xi Jinping's visit to Pakistan in 2014, which eventually got delayed till 2015. There were speculations that Imran Government may not honor the CPEC agreements or re-negotiate them. There was a massive propaganda regarding CPEC being a "Debt Trap". The Chinese mega initiative "BRI" was also under criticism.
Fortunately, all houses propagating negativism were disappointed when Imran Khan was greeted with open arms by the Chinese top leadership and was offered the highest protocols.  Prime Minister Imran Khan met President Xi Jinping, Vice President Wang Qishan, Premier Li Keqiang, Chairman Standing Committee NPC, Li Zhanshu, Senior Ministers, State Councilors, Senior Officials from Government and Corporate Sector.  He delivered a lecture in the Party Central School, a nursery for training and producing officers and leaders for the Government of China.  In addition to that almost 15 MoUs/Agreements were signed in various fields of cooperation between two nations.
PM Imran Khan has also attended the first ever held "China International Import Expo" (CIIE), as a guest of honor and delivered a keynote speech. He visited Pakistan-Pavilion along with President Xi and introduced him the Pakistani products on display. It is expected, immediately Pakistan can increase its exports to China by 1 billion US Dollars. This trend will grow in the following years and keep on increasing Pakistani exports to China year by year.
It was rated a very successful visit among diplomatic circles. It has provided an opportunity to understand each other and have face-to-face contact between the two leaderships. It has helped to cement the traditional ties between two brotherly neighbors. Regional emerging politics were discussed and a complete harmony was achieved on all outstanding issues. The visit has helped a great manner to understand BRI and CPEC. Comprehensive consensus was developed on the future unfolding of CPEC and the Social sector was also included in the CPEC projects.
PM Imran Khan has got a chance to learn more on Chinese experience to fight against Poverty and Corruption. This experience will be helpful for him to fight against Poverty and Corruption in Pakistan too.  Imran Khan has promised with the nations during his election campaign that he will fight against the curse of corruption and poverty, if the people of Pakistan elect him as Prime Minister of Pakistan. It is time for him to fulfill his promise with the nation.
In the media, there were speculations on economic cooperation, as Pakistan is passing through the worst economic crisis with a burden of 95 Billion US Dollars debt.  I think the negative and pessimistic minds fail to understand the nature of relations between China and Pakistan. We are "Iron Brothers" and stand with each other on all difficult moments in past and will stand firmly with each other in the future too, both understand each other's needs precisely. But it is not Chinese character to publicize a lot. Chinese wisdom lies in more work and less talk. We are very much satisfied with our cooperation with China on the Economic front too.
It is standard practice that after the high-level visits, it needs a lot of follow-up and mutual visits of all levels down the stream. A lot of work has to be done in the coming days. The respective ministries and departments will meet and discuss the specifics of all issues and formalize the decisions or guidelines agreed by the leadership of the two nations.
There is always a space for improvement in all visits and one must always keep on learning from previous experiences. Perfection is something which does not exist in this world. We hope, for the next such high-level visits, we need to do more homework, more preparation and have a better composition of delegation to make such visits more fruitful. As long as we understand China, understanding CPEC & BRI, and willing to take-off economically, China is always willing to assist Pakistan. It is important to mention here that, it is Pakistan, who has to work hard and stand on its own feet. China may teach us how to fish, not to eat fish only. Pakistan is a nation of 220 million and possesses all the potential to develop. China may be catalyst to speed us this process but ultimately it's Pakistan which has to work-hard.
NSG: A Catastrophic Megalomania
For past few months, international media was abuzz with news of intense nuclear diplomacy by India and Pakistan to build support for their respective cases for gaining Nuclear Suppliers Group (NSG) membership.
As both countries have applied for membership in the group that reinforces NPT's core objective of preventing proliferation of nuclear weapons. However, choosing India-only preferential approach or admitting both (India and Pakistan) on the basis of specifically developed non-proliferation criteria is the biggest dilemma NSG is double squeezed with.
South Asian security dynamics and the NSG membership are closely inter-linked as the group was founded in direct response to India's diversion of nuclear material from peaceful program to conduct nuclear test in 1974. So the formation of NSG was the result of Indian violation of peaceful use of nuclear material.
Nonetheless, NSG as a regime sacrificed its non-proliferation principle in fulfilling the commercial and geo-political interests by giving preferential treatment to a few member states. Also by granting an unprecedented and country-specific exemption to India has led the door open to have nuclear cooperation with NSG since 2008.
It is well established that NSG exemption was driven by U.S. interests to build India as a regional counter-weight to China. The peculiar strategy of using India as a counterweight policy of U.S. is in total disregards of how this NSG exemption would impact the regional stability in South Asia. This exemption to India also affected the credibility of NSG, to work as an effective non-proliferation institution.
The miserable and shambolic NSG exemption to India without compensating NSG's standards has weakened NSG along with the broader nuclear non-proliferation regime. Interestingly, dominant non-proliferation experts have argued against bending rules in favour of India. With all this, numbers of key U.S. officials have also warned against the renewed arms race in South Asia in response to this preferential treatment being awarded to India. All it shows is that this exemption is not universally popular; there remains a great deal of unease with the India-specific approach.
The NSG race does not portend well for the whole Asian region. India's presence in the NSG would cast a cloud over peace and stability in the entire Asia-Pacific region keeping in mind the scale of the power and ambitions. The group has to comprehend the motivations of India in quest of membership and assess whether they conform to its non-proliferation objectives.
For example, a meeting was held between counterparts from both sides (NSG and India).  Views regarding transfers related to sensitive nuclear technologies such as Enrichment and reprocessing (ENR) was discussed. Interestingly, Indian officials warned that the "Proposed restrictions on transfer of sensitive nuclear items are a 'derogation', 'rollback' of U.S. commitments". Officials from Indian side claimed that they won 'clean waiver' in 2008 from the cartels restrictive export rules, with full access to such technologies. Whereas, as per the revision of 2011 NSG guidelines, ENR transfers are not permissible to non-NPT states. It proves that the basic aspiration in getting the membership is to become a global power.
There is no doubt that India's continuous rise to great and global power status is only aided by the United States (U.S.) to keep the global strategic balance in Washington's favor. What kind of power is India today? Since it lacks serious extra regional power projection capabilities, does not decisively dominate its own region, and is not a system shaping power in either economic or military balance terms. But it is dependent on the blessings of what U.S. has been given them to rise as a great power.
Non-proliferation regimes has to get their strategy right as it seems that NSG and U.S. is playing: "UP, down, up, down, round and round the merry-go-round — on and on it grinds". But it could be time to think about the things that may have to be changed around.