UNIDO at SPIEF 2018: Increasing the contribution of women to economic growth and prosperity
On the opening day of the St. Petersburg International Economic Forum (SPIEF) 2018, the United Nations Industrial Development Organization (UNIDO) organized an international forum. Titled, "Increasing the contribution of women to economic growth and prosperity: Creating an enabling environment", the event was staged in cooperation with the OPORA RUSSIA Committee on Women Entrepreneurship Development, with organizational support from the Roscongress Foundation and financial support from the Government of the Russian Federation.
More than 200 participants from all over the world came together to share their experiences on the challenges and best-practice solutions for scaling up successful models for women's economic empowerment and entrepreneurship. The event was attended by numerous high-level representatives from regional governments of the Russian Federation, as well as from the Russian and international business community, including Scania, SAP, Festo and Didactic, among others. The event was attended by two UNIDO Goodwill Ambassadors, Helen Hai and Janne Vangen Solheim. Olga Algayerova, Executive Secretary of the United Nations Economic Commission for Europe also joined the event as a special guest.
During the opening session, the Deputy Chairperson of the Council of the Federation of the Federal Assembly of the Russian Federation, Galina Karelova, commented on the fact that for the second year running leading experts and representatives of the business community were debating opportunities and best practices for strengthening the role of women in economic development with UNIDO's support at the prestigious SPIEF-2018: "This is strong evidence that the women's agenda in Russia, as well as at the international level, has reached a fundamentally new level," she stated.
In his written message sent to the organizers and participants of the Forum, Sergey Lavrov, Minister of Foreign Affairs of the Russian Federation, welcomed the fruitful cooperation between UNIDO and OPORA RUSSIA in the area of women's entrepreneurship, and wished the Forum success in developing effective solutions aimed at increasing the role of women in overall efforts to achieve the Sustainable Development Goals.
Nadiya Cherkasova, Head of the OPORA RUSSIA Women's Entrepreneurship Development Committee, stressed the importance of women's entrepreneurship as an engine for economic growth and noted the numerous opportunities for scaling up women's participation in business activities.
Alexander Kalinin, Head of OPORA RUSSIA, mentioned that the country is facing an ambitious goal of boosting national economic growth, where a reliance on small and medium-sized businesses is crucial. He added that OPORA RUSSIA's work in the area of women's entrepreneurship is thus very timely, while women's entrepreneurship is gaining pace and is expected to play a key role in economic development.
Jacek Cukrowski, Chief of UNIDO's Europe and Central Asia Division, reiterated the importance of forming global alliances and building upon common goals to achieve the economic empowerment of women: "UNIDO has joined hands with OPORA Russia, capitalizing on our knowledge, experience and partners' networks, for the delivery of concrete, measurable and productive outcomes," he stated.
Three main sessions of the Forum provided a platform for fruitful debate with an action-oriented outlook on the road ahead, involving policymakers and representatives from the private sector, as well as women's networks. The development of a global women-leaders talent pool, as a way of fostering network opportunities among women experts from various business sectors, the creation of an e-learning platform for women in business, providing opportunities to take learning and skills development courses to improve managerial and entrepreneurial skills, as well as capacity building initiatives for women entrepreneurs and leaders in different industrial sectors in cooperation with the private sector, business associations and civil society were all discussed during the event.
UNIDO's representative said that women's empowerment and entrepreneurship are powerful tools for economic development and are firmly anchored in the Goals of the 2030 Agenda for Sustainable Development. UNIDO will therefore continue in its efforts to advance the economic empowerment of women.The issue will be at the centre of the debate at the upcoming Eurasian Women's Forum in St. Petersburg in September 2018.
'No place' for coups in today's world
On the opening day of a new UN Human Rights Council session on Monday, UN Secretary-General António Guterres reiterated his "full support to the people of Myanmar", three weeks after the military takeover that has brought thousands out onto the streets in protest.
"Coups have no place in our modern world", Mr. Guterres said in a pre-recorded video address at the Council's 46th regular session, his comments coming after the forum held a special session on 12 February, in which it adopted a resolution expressing deep concern at the junta's move.
"Today, I call on the Myanmar military to stop the repression immediately", the UN chief continued. "Release the prisoners. End the violence. Respect human rights and the will of the people expressed in recent elections. I welcome the resolution of the Human Rights Council, pledge to implement your request, and express my full support to the people of Myanmar in their pursuit of democracy, peace, human rights and the rule of law."
14-year old victim
Mr. Guterres's comments followed his censure at the weekend of the use of "deadly force" in Myanmar, in which a protester – reportedly 14 years old – was killed in Mandalay, along with one other.
Also addressing the Council at the start of its month-long session, which is being held almost entirely remotely to prevent the spread of COVID-19, UN High Commissioner for Human Rights, Michelle Bachelet, focused on the massive and negative impact of pandemic.
"I think we all realise that the use of force will not end this pandemic. Sending critics to jail will not end this pandemic. Illegitimate restrictions on public freedoms, the overreach of emergency powers and unnecessary or excessive use of force are not just unhelpful and unprincipled. They deter public participation in decision-making, which is the foundation of sound policy-making." 
Help for the most vulnerable
In another video message, President of the UN General Assembly, Volkan Bozkir, underscored the need to focus on people's basic needs – including new coronavirus vaccines – as the best way to recover from the pandemic.
"It is essential that all responses to the COVID-19 pandemic are centred around human rights, and promote the protection of our citizens, including the most vulnerable who need our care and consideration the most", he said. "This includes ensuring the equal and fair distribution of vaccines for all. It is critical that civil society, the private sector, and all stakeholders are facilitated to participate and provide feedback throughout the planning and assessment of responses."
Vaccine unfairness
Echoing the call for equitable vaccine access in a wide-ranging address that included a broadside against right-wing extremists becoming a "transnational threat" and the manipulation of personal digital data by Governments to control citizens' behaviour, the Secretary-General described the fact that only 10 countries had administered "more than 75 per cent of all COVID-19 vaccines" as "the latest moral outrage".
Vaccine equity "affirms human rights", he said, but "vaccine nationalism denies it. Vaccines must be a global public good, accessible and affordable for all."
Taking up that theme, Ms. Bachelet insisted that the new coronavirus crisis had illustrated the "deadly realities of discrimination".
Deep inequalities and chronic under-funding for essential services were to blame, she added, with policymakers largely responsible for ignoring these basic needs.
Pandemic rolls on
"Today, the medical impact of the pandemic is far from over – and its effects on economies, freedoms, societies, and people have only just begun", she said. "The global rise in extreme poverty, accelerating inequalities; setbacks to women's rights and equality; to education and opportunities for children and young people; and to the Sustainable Development Agenda are shocks that could shake the foundations of societies."
Despite the scale of the challenges posed in this second year of the pandemic, the High Commissioner struck a positive note, insisting that "we have the possibility of rebuilding better, more inclusive systems, which address root causes and prepare us to meet the challenges we will certainly face". 
Among the many major problems facing people everywhere, the UN Secretary-General highlighted the disproportionate gender impact of COVID-19.
Crisis 'has a woman's face'
"The crisis has a woman's face", he said. "Most essential frontline workers are women — many from racially and ethnically marginalized groups and at the bottom of the economic ladder. Most of the increased burden of care in the home is taken on by women."
Persons with disabilities, older persons, refugees, migrants and indigenous peoples had also paid a higher price than others during the first year of the pandemic. Mr. Guterres continued, before calling for "a special focus on safeguarding the rights of minority communities, many of whom are under threat around the world".
Cautioning against "policies of assimilation that seek to wipe out the cultural and religious identity of minority communities", the UN chief maintained that the diversity of communities was "fundamental to humanity".
Extremists a 'transnational threat'
And without identifying any specific countries, Mr. Guterres also spoke out against the rising and potentially international threat of right-wing extremist movements.
"White supremacy and neo-Nazi movements are more than domestic terror threats. They are becoming a transnational threat", he said. "Far too often, these hate groups are cheered on by people in positions of responsibility in ways that were considered unimaginable not long ago. We need global coordinated action to defeat this grave and growing danger."
Under the presidency of Jordanian Ambassador Nazhat Shameem Khan, the 46th Human Rights Council session is due to meet until Friday 23 March.
Should You Be Worried About A Coming Bitcoin Crash?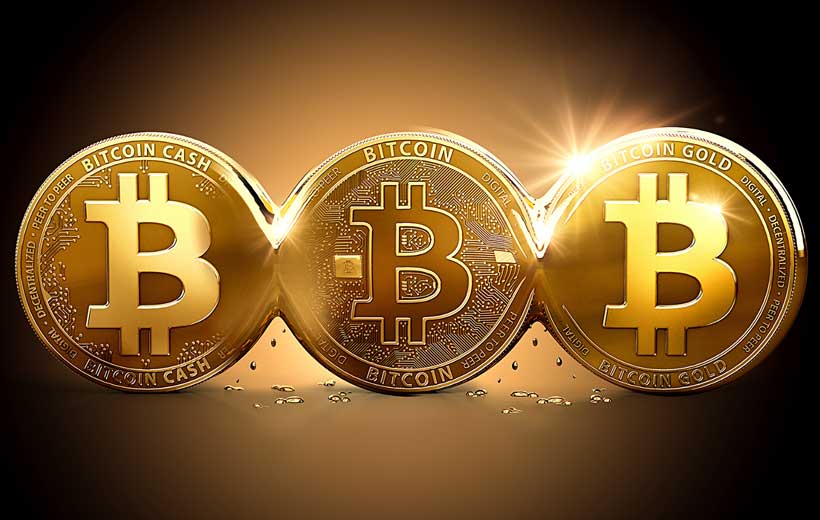 Do you already have a wallet full of Bitcoin and are worried about them losing value in a crash like what happened three years ago? Or, are you afraid to open a Bitcoin account today as you don't want to buy before a crash, either?
Both of those fears are valid, but you may have nothing to worry about. There are a few factors that go into crashes that can usually be seen ahead of time. Of course, nobody can make an accurate prediction based on what has happened in the past because sometimes a wildcard comes into play that nobody could have seen coming.
Should you be worried then? In this article, we are going to take a look at what is different with Bitcoin this time around so you can decide for yourself if this is a good time to buy in.
Why Bitcoin is worth so much right now
Bitcoin has always promised to one day become a global currency that would be adopted by the masses. After the crash of 2018 when Bitcoin lost almost ⅔ of its value in a matter of weeks, it looked like its promise would go unfulfilled.
At that time the people buying in were basing their decision more on the fear of missing out than on actually believing in the cryptocurrency as a mainstream currency that could be used instead of fiat.
At that time you could pay for things using Bitcoin, but because the value kept growing, nobody wanted to part with their Bitcoins.
Now, it has become far more mainstream with a couple of big factors leading the way. For one, many big institutions were buying the currency and even some stores and businesses would accept it as a form of payment. There were more signs of it becoming a viable currency in the year or so after the crash.
Then, more recently, Paypal announced that they would start offering the service for people to buy some cryptocurrency with their Paypal account. This validated the currency in the eyes of many as they trusted Paypal for years already. It suddenly became very easy for people to acquire Bitcoin where before the process may have been intimidating.
Then, Elon Musk announced that Tesla had bought over a billion dollars worth of Bitcoin and that it could be used to buy their cars. This also served as validation and the value jumped very high after the news.
Will it continue to rise?
Anything that goes up must come down, so, yes it will continue to rise but will one day either dip or crash. It is inevitable.
What's different this time around is that more people are using it for its intended purpose and that is to pay for things. It is finally being adopted. And, if history is a guide, then it will bounce back after any crash and then rise again. Maybe even higher than ever if there is more adoption by the masses.
*This article has been contributed on behalf of Paxful. However, the information provided herein is not and is not intended to be, investment, financial, or other advice.
Haiti needs 'democratic renewal'
The top UN official in Haiti called Monday for a "democratic renewal" in the troubled Caribbean nation to lift it out of a drawn-out political and humanitarian crisis and put it back on the path to stability and development.
Helen Meagher La Lime, Head of the United Nations Integrated Office in Haiti (BINUH), told the Security Council – meeting via video-teleconference – that the polarization that has defined most of President Jovenel Moïse's term in office has become even more acute, as civic space shrinks and acute food insecurity grows.
Haiti has been in the grips of a renewed crisis since Parliament ceased to function in January 2020, leaving the President to postpone elections and rule by decree. In response, large crowds have poured into the streets, echoing opposition demands for Mr. Moïse to step down.
Elections imperative
"Only a democratic renewal, resulting from the prompt holding of credible, transparent and participatory elections, can provide Haiti with the opportunity to overcome its protracted political crisis," Ms. La Lime said.
That in turn would allow Haitian society and leaders to focus their attention on undertaking the governance and economic reforms necessary to set the country back on the path towards sustainable development, she added.
Joining the meeting from Port-au-Prince, President Moïse defended his administration, saying that it is confronting not only the COVID-19 pandemic, but also "corrupt oligarchs" and a "radical and violent opposition" which have tried repeatedly to stage a coup d'état.
'Policy of chaos'
"This policy of chaos has meant that the Government has had to take off the gloves", he said, adding however that parliamentary elections that originally should have taken place in October 2019 will go ahead in September.
Mr. Moïse, 52, says that his own presidential tenure ends in 2022, five years after he took office. But his opponents, citing the Constitution, claim that his term of office began when elections were held in 2016 – and that now is the time for him to step aside, according to news reports.
Dissent noted
Ms. La Lime, presenting the Secretary-General's latest report on Haiti, reported that the opposition has been unsuccessful in mobilizing significant public support in its campaign to oust the President.
But she noted that a raft of Presidential decrees has prompted judges to go on strike and threatened civic space through an overly broad definition of terrorism – and this at a time when an estimated 4.4 million Haitians will be in need of humanitarian assistance this year.
Against this volatile backdrop, preparations for this year's elections – and for a Constitutional referendum – are going ahead. But she warned that much remains to be done, and that voting could be delayed due to a lack of international funding.
"Above all else, a minimal consensus among relevant political stakeholders would greatly contribute to creating an environment conducive to the holding of the Constitutional referendum and subsequent elections", she said, adding that the United Nations stands ready to help.
Hopeful amid strife
Also briefing the Council today was Vivianne Roc, 23, from Plurielles, an eco-feminist youth group, who described a Haiti gripped by lawlessness, banditry and gang violence – but also hopeful that things can still take a turn for the better.
"The young woman before you today is outraged by the wind of insecurity that is sweeping her country," she said, presenting the 15-member body with several recommendations – including a crackdown on arms and drug trafficking, and the establishment of call centres for victims of domestic violence.