The Bigger Picture: Convergence of Geopolitics and Oil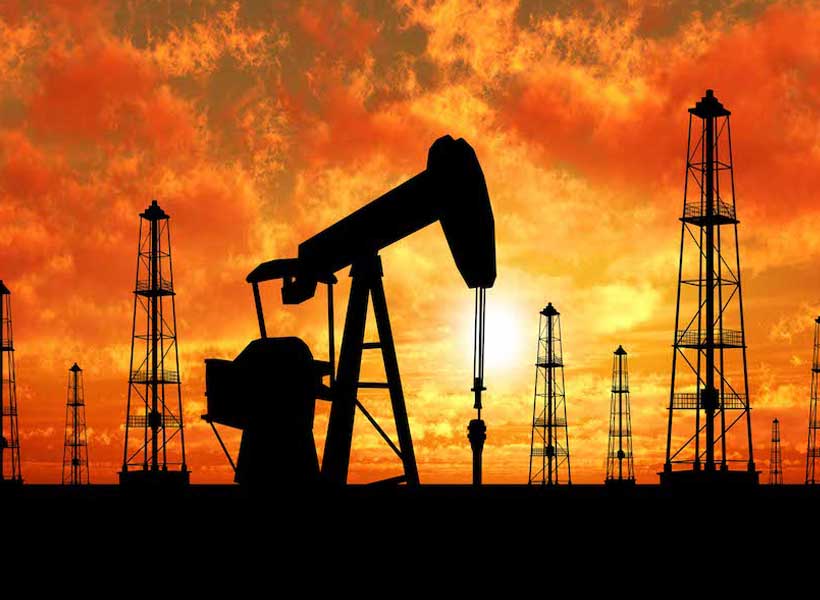 The rising tensions in Middle-East and the rising oil prices only show how strong the link between oil prices and geopolitics is. There are many fronts: Israel and Gaza, Trump and Iran deal, Iran and Saudi Arabia. Then there are vested interests, wherein Trump, Saudi Arabia and Israel form one alliance and Russia, China and Iran another. All in all unrest in Middle-East is reshaping relationships and shaking markets. Understanding the bigger picture while delineating relevant factors can help provide us track the potential implications of matters in this region and thereof of oil prices in posterity.
Adding an influential voice to the chorus of energy analyst, Pulitzer Prize winning author, Daniel Yergin recently said that oil prices might hit $85 in July. Bank of America, last week, caused quite a stir saying that oil can hit $100 by next year. Not to mention an oil hedge fund manager who, see oil at $300, a possibility (he deleted his tweets afterwards). Over all the market sentiment is very bullish and rightly so.
What are the underlying reasons? Declining Venezuelan production, sanctions on Iran and of-course the geopolitical wildcards: war in the ever raging Middle East.
Production in Venezuela has been in decline, from 2.3 million bpd in 2016 to 1.5 mbpd in April 2018. However, it is only its combination with Trump's decision to repudiate Iran deal (with it the fear of sanctions and a reduction in supply) that the oil prices haverallied up to levels not seen after 2014: $80 for Brent and $72 for WTI.
Few days back the inauguration of U.S. embassy in Jerusalem and the ensuing protests, wherein many people were killed, can have spectacular consequences in future and can trigger another rally. One can recall the time of intermittent Arab conflicts between Israel and Muslim countries. Below we dive into a complex geopolitical soup that can shape the future ofoil prices.
Taking Iran as the focal point, we can disentangle the present and future possibilities. Iran and Saudi Arabia have always been vying for the regional balance of power. Any move that is perceived to tilt that balance in either direction has caused protest from the other side. Obama's Joint Comprehensive Action of Plan (JCPOA) commonly known as Iran deal, was probably one of the most important acts that Saudi Arabia perceived to be threatening to the existing balance of power and therefore, regional stability.Therefore, Trump's move was welcomed by the Saudi's. The consequences despite having a strong geopolitical and security dimension have a commensurately important economic side as well: Oil prices. The cancellation of the deal will ease the markets off by anywhere between 300,000bpd to 500, 000 bpd. It is instructive to note that it comes at a time when both Iran and Saudi Arabia are party to what is called the Vienna Agreement—the prime reason for the rebalancing of the markets.
As Saudi Arabia vows to use its spare capacity to offset the effects of sanctions on Iran this represents nothing short of a dilemma for the Kingdom. MbS' plan to transform the Saudi economy into a diversified one rests on Aramco's IPO scheduled for 2019. To get desired evaluation the country needs oil prices to rise. $80 is desirable. Now, the question arises why Saudi Arabia would stop oil prices from rising, which suits them, and that too without cutting further production? Also, doing so may hurt the Vienna agreement as other might protest. There is another factor, China, one of the largest buyer of Iranian crude, is exempt from any sanctions by U.S. hence free to do business with Iran. It's record oil consumption which made headlines few days back, shows that it will not be difficult for Iran to sell those sanctioned barrels to China making the overall effect of supply zero or insignificant. Some have even said that this can threaten Petrodollar dominance in oil trade.
The next front is that of Israel. Further unrest in Gaza will lead to a heated rhetoric about Hamas which brings in Iran that further drags Saudi's completing the picture for conflict. This can spill over to war in Yemen. All of this can make the geopolitical risk premium stay for a very long time hence, prospects of oil prices sky-rocketing ($100, may be?).
But here is the opposite scenario. One should remember (and expect), quite gleefully, that such tensions cannot go for good. Either they end in a military escalation, a war of sorts, or some agreement is reached. If the latter happens we can bring in another factor into the puzzle that is not temporary: rise in U.S. shale production. The number of rigs, 844, now stands at highest since 2015. The production has surpassed 10.7 mbpd. Shale drillers are exercising restraint and tackling some bottlenecks, but for how long?
We can pose the same question regarding Vienna agreement. How long can the oil producing countries continue cutting production? Can the pact afford a disgruntled Iran which might leave the oil pact? What about Russia's commitment . . . if matters in Middle-east turn out ugly, Russia will evidently side with Iran rather than Saudi Arabia.
Also, if production is increased that would undermine or even jeopardize the deal and if it doesn't that will, if on one side serve the Kingdom's purpose of increasing oil prices (due to a fall in supply), on the other hand help U.S shale producers drill even more. Higher oil prices, if on one side reduce demand; at a certain point can also jeopardize the Vienna pact itself as the countries will have no incentive to continue it.
Lastly, if oil prices continue to rise then demand might slow down, at the same time when Shale production continues to rise. As an article in The Guardian noted, the oil prices might "come back to earth with a bump". It is therefore quite early to call whether we'll see a three digit oil price very soon. We are in the middle, prices can go both ways. All depends upon how events will unfold in Middle-East in the days to come.
Europe Cooperating in the Energy Sector with Africa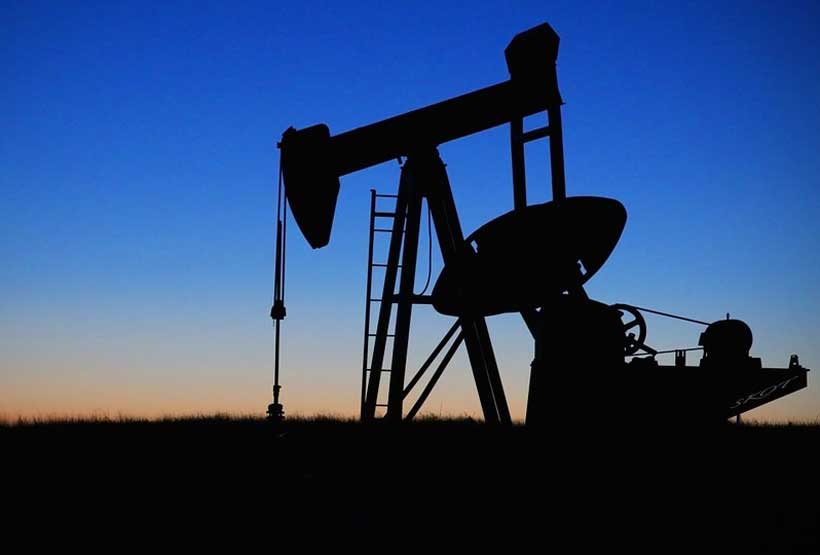 South African based African Energy Chamber (AEC) has been leading steadily transformation of the energy sector in Africa. Since its historic African Energy Week, considered to be one of the world's largest and continental energy gathering, the AEC has moved with its search for external partnership and cooperation to the United States and Europe.
The Invest in African Energy Paris edition aims to build on existing Africa-Europe relations to usher in a new era of energy-related growth and prosperity. By showcasing projects, investment prospects and collaboration opportunities, the event positioned Africa as the destination of choice for both French and European investment.
At the latest Westin Paris Vendome, the groundbreaking forum served as a catalyst for amplifying European investments in African energy projects, while simultaneously forging new bilateral connections to fortify a thriving partnership between the two regions – Africa and Europe.
France has become a prominent financial ally to Africa at a national level, offering funding for numerous energy projects in partnership with other European investors. Europe has contributed to the continent significantly, including a €6-million grant to the African Development Bank for the Africa Renewable Energy Initiative in 2016.
It granted €300 million in concessional financing to South Africa through loan agreements in 2022, and an investment fund of $92.63 million established in the same year to support solar power generation throughout Africa, among other financial packages.
Participated were energy stalwarts, high-profiled speakers including Tom Alweendo, Minister of Mines and Energy of the Republic of Namibia; Bruno Jean-Richard Itoua, Minister of Hydrocarbons of the Republic of Congo; Didier Budimbu Ntubuanga, Minister of Hydrocarbons of the Democratic Republic of Congo; NJ Ayuk, Executive Chairman of the AEC; Per Magnus Nysveen, Senior Partner & Chief Analyst, Rystad Energy; Benoît de la Fouchardière, CEO, Perenco and Eric Melet, CEO Rail & Logistics Solutions, Africa Global Logistics.
These leading efforts primarily aimed at reviewing and discussing aspects of exploration, collaboration and utilization of Africa's energy resources in scaling up energy security, and secondly to drastically reduce energy imports and its role in driving socioeconomic growth across Africa.
In the United States and Europe, it has created the platform for energy ministers, energy policymakers and leading renewable energy companies and potential investors interested in shaping discussions to find pragmatic approach around the key role the continent's massive yet largely unexplored hydrocarbon resources that could trigger socioeconomic growth in the continent.
"It is really important that we move to drive deals, approve projects, create opportunities and drive investment. We have got to move big on the fiscal and getting deals done," NJ Ayuk, Executive Chairman of the AEC, said during the opening ceremony. "At the chamber, we are committed to supporting these partnerships, and initiatives recognizing that energy will be a springboard for economic growth and expansion."
Talking about Congo's progress regarding gas monetization, Bruno Jean-Richard Itoua emphasized the huge amount of gas in Africa, specifically in Congo. "We want to produce gas and use the gas we have. In Q4 2023, we could have the first exportation of liquefied natural gas – 600,000 tons per year – and that will reach 3 million tons per year by 2025."
He noted that an institutional framework to give incentives to oil companies was on the cards. "We will have a gas code which will be implemented at the end of the year with the help of the World Bank, we will launch a promotion campaign for gas soon. Gas is the best transition energy."
Congolese Minister Didier Budimbu Ntubuanga pointed to the great potential for hydrocarbons in the Democratic Republic of Congo (DRC). DRC called for tenders for the three gas blocks in Lake Kivu. The potential in the DRC is approximately 22 billion barrels of oil, and there is ongoing work relating to legal incentives to attract foreign investment.
As the continent moves to unlock the full potential of its oil and gas resources, European players with their expertise and resources, have an increasingly important role to play in financing and developing Africa's hydrocarbons.
According to Minister of Mines and Energy of the Republic of Namibia, Tom Alweendo, the forthcoming 16-20 October energy conference would offer an insight into investing in Africa. Despite external shocks, Africa's energy landscape is still on the path towards rapid transformation, with continental players pursuing an energy transition.
The energy transition in Africa involves everything including foreign investment in oil and gas sector. As Africa's energy sector expands, the role the logistics industry plays has become increasingly important. On this note, Eric Melet, CEO Rail & Logistics Solutions, Africa Global Logistics, explained that logistics has a role to play to support the change of energy availability in Africa.
Africa Global Logistics supports the continent by providing tailor-made logistics across the industry, improving connectivity between Africa and the rest of the world, and contributing to create a virtual logistics ecosystem.
With these introductory speeches, the forum officially kicked off, serving as a bridge to connecting European players with African counterparts. That however, Congo's Ministry of Hydrocarbons finally signed a cooperation agreement with French energy services provider Technip Energies during the Invest in African Energy Forum in Paris.
As per the terms of the agreement, Technip Energies will provide its expertise to strengthen both the Ministry's and the national oil company's capacities regarding energy transition principles, including liquefied natural gas (LNG), zero carbon energy solutions, and decarbonization.
More specifically, the deal covers areas such as process engineering (including oil and water treatment facilities and gas processing facilities); offshore and onshore platforms and installations (including semi-submersible rigs, LNG trains, fertilizer plants and refineries) and conception development for an offshore oil and gas field (including technical studies, cost estimation and economic analysis, engineering, execution and management of an floating production, storage and offloading unit and floating LNG).
Namibia's Ministry of Mines and Energy together with French tertiary institution Sciences Po, on the sidelines of the Invest in African Energy Forum in Paris, held discussions on efforts to advance academic cooperation across the energy sector. Both signed agreement to bolster capacity building in the energy sphere.
It also aims at scaling up the workforce on the back of partnerships, emphasis on the training of energy sector-related personnel. The agreement covers opportunities for establishing a formal partnership to enable student exchange as well as high level workforce training and on-the-ground experience.
During the concluding session, the forum summary was focused on financing African energy projects; developing Liquefied Natural Gas (LNG) for both African and European markets; and the role renewable energy and green hydrogen will continue to play in industrializing and electrifying Africa.
The Paris forum was the latest this June. Similar energy platform was organized in London, Oslo, Frankfurt and Dubai. AEW 2023 is the African Energy Chamber's annual energy event. This year's edition takes place in Cape Town from October 16-20 under the theme, 'The African Energy Renaissance: Prioritizing energy poverty, people, the planet, industrialization and free market.'
Nuclear Energy & Pakistan's Economic Development 
Pakistan is going through a tumultuous time. Its economic condition is deteriorating every day, and there are even concerns about Pakistan going towards default. However, the Pakistani finance minister vehemently denies Pakistan's possibility of defaulting. However, to keep Pakistan out of economic turmoil and ensure economic security in the long term, a sustainable, cheap, and clean source of energy is required. Nuclear energy is a great source of clean and green energy.
In the book, "The Quest: Energy, Security, and the Remaking of the Modern World," Daniel Yergin argues that nuclear energy creates an unbreakable link between energy and the economy. It empowers nations to achieve economic security by increasing industrial competitiveness, increasing jobs, and reducing dependence on costly imports. Pakistan can also utilize nuclear energy to ensure long-term economic security.
Nuclear Power Plants (NPPs) are already contributing to Pakistan's economy. NPPs generated 2350 megawatts of energy from July 2020 to March 2021. There was a significant increase in the capacity of these power plants from July 2021 to March 2022. These plants increased their capacity from 2350 megawatts to 3550. Furthermore, during this period, NPPs produced 12 percent of countries' electricity needs. Pakistan Atomic energy commission has targeted producing 8000-megawatt electricity by 2030.
According to the International Atomic Energy Commission, electricity through NPPs has shown positive results in Pakistan's economy. Pakistan lacks money and energy, which hampers economic growth.
According to Bloomberg, factories in Pakistan were warned that they might be unable to sustain production due to high energy costs. It became impossible for 40000 factories in Karachi to keep working due to a power shortage. Poor energy supply worsens the firm's productivity and profitability.
According to the study published in Energy Strategy Review, poor energy significantly impacts profitability and productivity. This study analyzed the impact of energy on the profitability and productivity of 424 non-financial listed companies in Pakistan from 2001-2017. Seven measures, in which four measures of electricity shortfall (i.e., neutral period (NP), increasing shortfall (IS), worst shortfall (WS), decreasing shortfall (DS), energy consumption (EC), energy price (EP), and access to electricity (ATE)) were used to examine the impact of energy on the profitability of these companies. During increasing shortfall, worst shortfall, and decreasing shortfall, companies' profitability was reduced by 39 %, 36 %, and 33 %. Furthermore, this study also showed an increase in companies' profit by 33 percent during the stable energy supply period.
This study highlights that a stable energy supply is important for economic security. Lack of energy leads to economic insecurity because when firms are not profitable, they will not fire people and incline to shut down their businesses. It will create unemployment as well as people's purchasing power will decline. Furthermore, when domestic production declines, Pakistan will import the products to meet the need. It creates a balance of payment issue.
Furthermore, the energy shortage also reduces foreign direct investment in Pakistan. In 2019, according to the World Bank Ease of Doing Business Index, Pakistan was ranked 108th out of 190 countries due to the energy crisis. When foreign direct investment is not coming due to the energy crisis, domestic factories' profitability declines due to the energy crisis, and factories are also shifting their problems for Pakistan's economy, which is already facing many challenges. This year, Pakistan also decided to close malls and businesses at 8: 30 pm because Pakistan wanted to save 60 billion rupees in terms of the cost of importing fuel to run electricity plants.
Therefore, Pakistan must start incorporating nuclear energy in its energy planning. The government has introduced different energy policies in the past, for instance, the power generation policy 2015 and the Alternative Renewable energy policy. Both of these energy policies talk about affordable and sustainable sources of energy. Nuclear energy is the cleanest source of energy as well as the most affordable form of energy after hydro. However, unlike hydro, whose production depends on the water and seasons, nuclear power is a stable energy source.
According to the achieve net zero targets, 100 billion dollars should be invested annually. Pakistan's energy policy also wants to achieve sustainability. Therefore, Pakistan must invest in nuclear power plants to ensure economic security. Furthermore, according to the World Nuclear Association, the cost of building nuclear power is less competitive as compared to other forms of electricity generation. In addition, small modular nuclear reactors will completely transform the landscape of nuclear energy. Hence, Pakistan must invest in nuclear energy to ensure economic security. It will reduce the cost of electricity, make businesses competitive and ensure economic security.
African Countries Embarking on Nuclear Technologies Must Adopt the IAEA Approach Framework
With energy for both domestic and industrial use still in deep deficit, a number of African countries are looking to install nuclear plants as part of the energy mix. But the two principal setbacks encountered are (i) getting through the pre-installation technical stages or processes, (ii) identifying sources of finance for the construction and (iii) dealing with nuclear waste and employment of well-trained staff.
The International Atomic Energy Agency (IAEA) sets the principles and conditions for the facilities of a major nuclear power programme and for the choice of construction sites to att the technical aspects aimed at ensuring nuclear safety.
It sets requirements for controlling dangerous release of radioactive materials, in case of an unexpected catastrophic incident or crisis, for instance an attack of any kind from or against the plant, targeting the reactors, risky fuel storage and any other critical sabotage on the infrastructure.
The Chernobyl disaster in Ukraine and Fukushima in Japan, remind the world of the human and environmental costs of nuclear power accidents. Millions of people are still suffering from radiation and radiation related diseases till today.
Records show many African countries opting for building nuclear plants in order to find long-shelf solutions to chronic power shortages. Several agreements with Russia has not materialised primarily due to lack of funds. With training our research shows that since 2010 hundreds of students from Algeria, Ghana, Egypt, Zambia, Kenya, Nigeria, Tanzania, Uganda, Ethiopia and South Africa have received nuclear and related education at leading Russian educational institutions.
Adopting nuclear energy is a long process. Here is an example from Ghana. Under Nana Addo Dankwa Akufo-Addo's administration, the roadmap of the nuclear power programme was planned to commence construction by 2023 and inject nuclear energy into the grip by 2030. Last May, Ghana completed phase two of nuclear power infrastructure development. As part of efforts to become a climate-resilient and zero-carbon energy country, Ghana has completed Phase II of the Nuclear Power Project, which includes the approval of a site for a nuclear power facility.
Deputy Energy Minister, Andrew Kofi Egyapa Mercer, announced this during a symposium on nuclear power infrastructure development. "We have currently received approval for the acquisition of our preferred and backup nuclear to host Ghana's first nuclear power plant. And meeting our energy demand is necessary to sustain our industrial and economic growth, which is required for a middle-income economy," he stated.
Mercer noted that the world is shifting to greener energy sources, and nuclear power is expected to be a significant source of energy. As a result, Ghana cannot afford to be left out of the global drive for energy security. "The world is migrating to cleaner sources of energy and nuclear is envisaged to be a critical source of energy. Ghana can therefore not be left out in this global search for energy security," he added.
In 2022, President Akufo-Addo integrated nuclear technology into the country's power generation mix. The president explained that this was consistent with the global collective commitment to the long-term availability of power and the peaceful use of nuclear energy for the benefit of society, to accelerate industrialization, and to push economic progress.
The Director of the Nuclear Power Institute, Professor Seth Kofi Debrah, says developing an attitude of consistency will aid in the nuclear plant process to become successful. The long term plan was evident when Ghana began its nuclear energy journey in the 1960's until it was truncated. Ghana is anticipated to completely switch to nuclear energy by the year 2070, however, this will cost $581 billion.
Ghana's nuclear programme has justified the need for alternate baseload power for industrialisation, limited hydro sources, postulated decline of gas, tariff reduction for industries, desalination, employment creation and climate change commitments.
Prof. Debrah said four candidate sites were initially selected for the construction of the nuclear power plant and after further studies by Ghanaian researchers, the team ranked the sites to settle on the first and the second being a backup. "We need approval report from the regulator by the end of Phase II. We also want to have a site evaluation report for construction permit at the end of Phase II. Construction will start at the end of Phase II," he said.
Prof. Debrah said the team was working on a report on the preferred vendors and was hopeful that the report would be completed and submitted for consideration by Cabinet. It was necessary for the country to add nuclear energy to its energy portfolio to become a baseload energy source to support massive industrialisation in the wake of the dwindling traditional energy sources.
As of 2021, hydro accounted for 38 percent of the country's energy generation portfolio whiles thermal accounted for 60 per cent (making it the baseload). Solar and biomass contributed 1 per cent each to the energy mix. Experts have raised concerns about the cost of power from thermal sources and there are fears that electricity prices may continue to go up if the country did not adopt cheaper energy sources. It is estimated that 40 per cent of the production cost of industries goes into electricity tariffs.
South Africa could not pursue its nuclear power simply because of the opacity in the deals signed by the former President Jacob Zuma with Russia. There is only one nuclear power plant on the entire African continent, namely, Koeberg nuclear power station in South Africa. Commissioned in 1984, Koeberg provides nearly 2,000 megawatts, which is about 5% of installed electricity generation in South Africa.
The South Africa $76 billion deal with the Russians to build a nuclear power plant collapsed along with the Government of Jacob Zuma that negotiated the deal in secrecy, in fact when such corporate projects have to be discussed by the parliament and necessarily have to pass through international tendering process. Russia and South Africa concluded an intergovernmental agreement on strategic partnership in the nuclear sphere in 2014. The agreement provided in particular for construction of up to eight NPP power units.
Rwanda's annual budget stands at US$3 billion while the construction of the nuclear power plant would cost not less than US$9 billion which is equivalent to Rwanda's entire gross domestic product. Talks are underway on the construction of a nuclear power plant in Burundi, Ethiopia, Ghana, Mozambique, Nigeria, Tanzania and Zambia.
Shadreck Luwita, Zambian Ambassador to the Russian Federation, informed that the processes of design, feasibility study and approvals regarding the project have almost been concluded. The site of the project is yet to be designated as it is equally a process and it is envisaged that construction should commence, in earnest, not later than the second half of 2018.
In addition, he affirmed that the Russians envisaged technology transfer in the development of this massive project by way of manpower development capacity. For now, there are only a few Zambian nationals, who are studying nuclear science in one of the Russian universities in Moscow.
The Zambian Government hopes that upon commissioning of this project, excess power generated from this plant could be made available for export to neighbouring countries under the Southern African Development Community Power Pool framework arrangement.
In the case of Egypt, the agreement was signed in 2015, and it was only in 2022 that Russia granted a load of $25 billion for the four plants. The total cost of construction is fixed at $30 billion. El-Dabaa is the first nuclear power plant in Egypt and the first major project of Rosatom in Africa. After several years of delay, however, Rosatom began laying the concretes for the El Dabaa units. According to the project estimates by Rosatom, construction of all four NPP units is planned for completion by 2028-2029.
Many other African countries are already working on joining the atomic club in one form or another, whether it be the construction of a Nuclear Power Plant or a research reactor or the development of nuclear infrastructure or the training of professional personnel. Russia has agreements with Algeria (2014), Ghana (2015), Egypt (2015), Ethiopia (2019), Republic of Congo (2019), Nigeria (2012, 2016), Rwanda (2018), South Africa (2004), Sudan (2017), Tunisia (2016), Uganda (2019) and Zambia (2016). Memoranda of Understanding (MOUs) were signed with Kenya in 2016 and Morocco in 2017.
A nuclear power program is a complex undertaking that requires meticulous planning, preparation, and investment in time, institutions, and human resources. The development of such a program does not happen overnight and can take several years to implement. All countries, which embark on the path towards the peaceful use of nuclear technologies, do so by adopting the IAEA Milestone Approach framework.
In conclusion, African countries considering adding nuclear power to the energy mix to enhance economic development and provide a stable and affordable supply of electricity for the people must have the necessary funds and be ready to pass through step-by-step technical procedures. Alternatively, the renewable energy potential is enormous in Africa. Grand Inga are the world's largest proposed hydropower scheme.
It is a grand vision to develop a continent-wide power system. Grand Inga 3, expected to have an electricity-generating capacity of about 40,000 megawatts – which is nearly twice as much as the 20 largest nuclear power stations. Another great resources is the Grand Ethiopian Renaissance Dam on the Blue Nile River in Ethiopia under construction since 2011. Researchers and Experts strongly believe and further estimate that the cost of building nuclear power does not make any sense, when compared to the cost of building renewables or other sources of energy, by pulling all those financial resources together in the continent, to solve energy shortages across Africa.