Russia's Economic Recovery Continues: Modest Growth Ahead
Russia's economic recovery continues, amidst relatively high oil prices, enhanced macroeconomic stability, gradual monetary loosening, and ongoing momentum in global economic growth, says the World Bank's latest Russia Economic Report (no. 39 in the series). However, the country's growth prospects for the period 2018-20 remain modest.
Russia's growth is forecast at between 1.5% and 1.8% over the next three years. In the short-term, however, this forecast may be adjusted because of changing oil prices – which were projected to average US$ 65/bbl in 2018 and 2019, and US$ 66/bbl in 2020, but which may increase further, especially in the short-term.
In 2017, growth was mainly driven by non-tradable sectors. The unemployment rate declined to 5.2%, while real wages and pensions increased on the back of low inflation. In 2018-20, consumer demand is expected to be the main engine of GDP growth, while the poverty rate is expected to decrease slightly.
"Russia's economy continued its recovery in 2017, but growth prospects for 2018-20 remain relatively modest, and well below the current global growth average of over 3%," said Apurva Sanghi, World Bank Lead Economist for Russia, and main author of the report. "In the next few years, greater focus on education, health and infrastructure investments will require the government to find fiscal space through further improvements in tax administration, optimization of non-tax revenues, increased efficiency of public expenditures, and potentially some tax policy changes."
Moderately tight monetary and fiscal policies, in combination with a favorable external environment, let the Central Bank of Russia reach a record low-level of consumer price index (CPI) inflation, which averaged 3.7% in 2017. Annual inflation now stands below the Central Bank's target of 4%, while inflation expectations, though trending downward, remain elevated.
Driven by a rebound in disposable income and consumption, the poverty headcount declined marginally in 2017 to 13.2%, after reaching 13.3% in 2016. The poverty rate is projected to decline in 2018, 2019 and 2020 to 12.5, 11.9 and 11.4%, respectively, as income and consumption grow further. Among the factors that could fuel real income growth are a general recovery of the economy and further deceleration of inflation.
"With enhanced macroeconomic stability, the key challenge for achieving higher levels of economic growth is to increase productivity." said Andras Horvai, World Bank Country Director and Resident Representative for Russia. "This requires improved infrastructure connectivity, strengthened competition across the economy, further improvements in the business climate, vibrant innovation activity and the reduction of the skills gap. Investments in human capital will be key."
The special topic of the 39th edition of the Russia Economic Report examines how Russia can accelerate its transformation to a digital economy. A strategic focus on digital transformation has enabled Russia to build a national digital infrastructure to support universal broadband and mobile communications. However, to fully reap the socio-economic benefits of this digital infrastructure, Russia will need to implement policies that accelerate the digital transformation of the traditional enterprise sector, and promote R&D, innovation and entrepreneurship.
Widodo emphasizes importance of G20 focus on resilient health systems,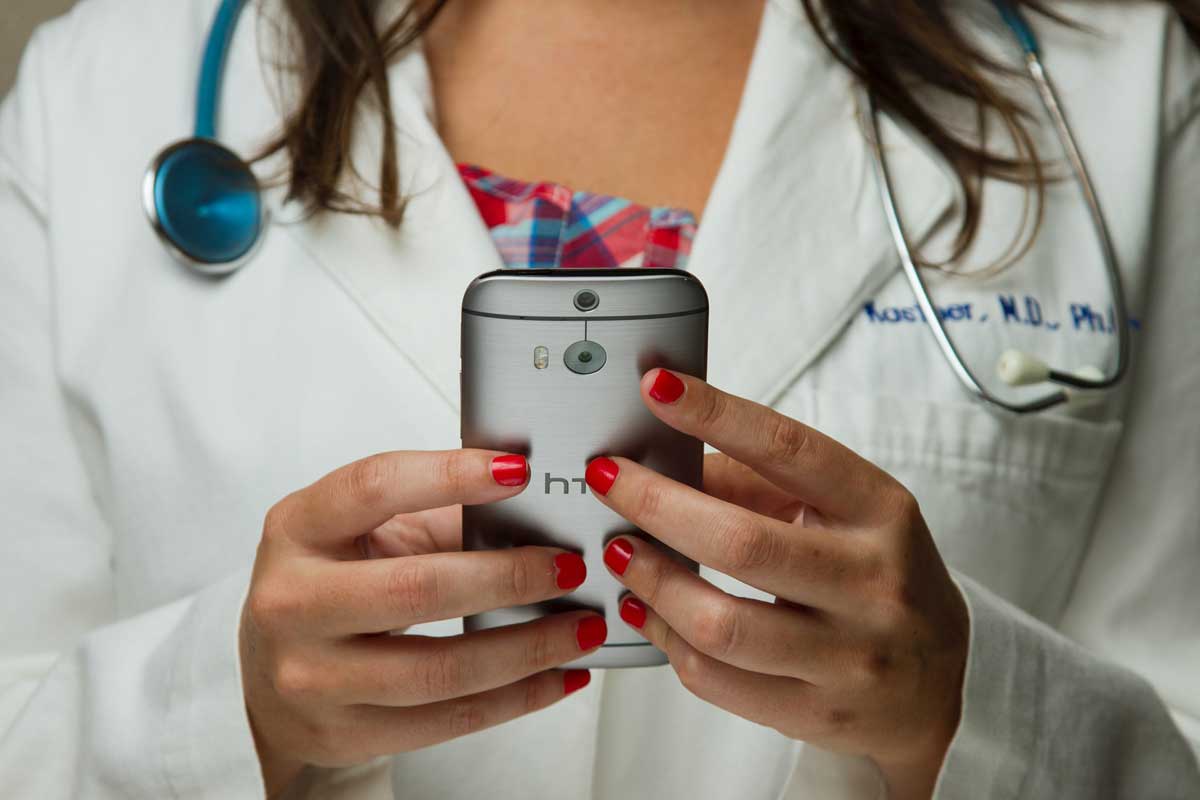 The G20 and advanced economies must work together to create a more resilient and responsive global health architecture to face future threats and pandemics, said President Joko Widodo of Indonesia in his address to the Davos Agenda 2022.
He said the International Monetary Fund should be tasked to mobilize resources to revitalize global health architecture. This should include a global contingency fund for medical supplies, building capacity in developing countries to manufacture vaccines and the creation of global health protocols and standards.
"The costs will be much lower than the losses we sustained due to the vulnerability of the system during the pandemic," he said.
In discussion with Klaus Schwab, Founder and Executive Chairman of the World Economic Forum, Widodo highlighted that "the G20 will play an important role in mobilizing the development of this global health architecture" and added: "I trust that advanced economies will not object to supporting such initiatives."
Widodo – whose country holds the presidency of the G20 during 2022 – invited all global business leaders to contribute their ideas to the G20's three key goals for 2022: creating a more resilient global health system; optimizing digital technology to support societal transformation; and driving a fair and affordable transition to clean energy and a circular economy. "The benefits must be felt by wider society," he said, adding that six of Indonesia's sectors are "wide open" for foreign investment – export-oriented labour-intensive industries (including health), renewable energy, infrastructure, automotive (especially electric vehicles), tourism and value-added mining.
In response to a question on how Indonesia – a nation heavily dependent on coal-fired power – could accelerate its own energy transition, Widodo said that developing countries need technology transfer and financial support from advanced economies to ensure the transition does not burden their citizens. Indonesia needs $50 billion for its renewable power sector and a further $37 billion for forestry, land use and marine sectors. "Concrete outcomes can only be achieved through strong cooperation," he said. "Technology and financing will be key."
The president pointed out that, as part of its roadmap to reach net zero by 2060, Indonesia had slashed the coverage area of forest fires sevenfold, from 1.7 million hectares in 2014 to 229,000 hectares in 2021. The number of hotspots fell over the same period from 89,000 to just 1,300. The country has restored 3.74 million hectares of peatlands since 2016 and rehabilitated 50,000 hectares of mangrove forests in the past year. Its mangrove-rehabilitation target is 600,000 hectares by 2024 – the most ambitious such programme in the world, providing, he said, a "carbon sink equivalent to four tropical forests".
To finance the green transition, Widodo has initiated a carbon trading system that will deliver "results-based payments" for actions that reduce carbon emissions as well as a carbon tax on coal-fired power plants, due to start in April.
"Indonesia has the potential to be a global market leader in carbon trading and is predicted to surpass the carbon trade potential of Peru, Kenya and Brazil, as countries with the same tropical forest cover," he said. The government also plans to raise capital by issuing environmental and social bonds, and through REDD+ projects that reduce deforestation and promote sustainable forest management.
Davos Agenda Session on Space and Climate Opens Up New Frontiers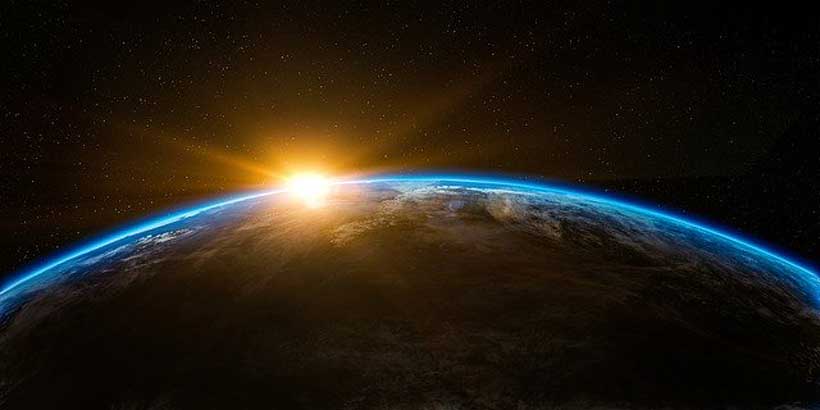 European Space Agency astronaut Matthias Maurer connected live to a session on Thursday at the Davos Agenda 2022 from the International Space Station, somewhere high above the Pacific, to discuss how space research can improve life on Earth.
While in orbit on a six-month mission with the European Space Agency (ESA), Maurer will support a wide range of science experiments and technological research, including those that address transmissions of disease, the reduction of carbon emissions and human health-related activities. Knowledge gained through his mission will contribute to development that benefits life on Earth.
"We have worked hard in the past few weeks and months to send back cargo that we harvested for scientists to analyse all these samples that we produced in space, and to produce science and knowledge for humanity out of it," he said.
He added that the cross-country and international collaboration aboard the space station should also be a model for how the world tackles major challenges, such as climate change. From his view, Maurer described the beauty of the planet, but also pointed out that he could see the impact of climate change from space.
"When we fly around the Earth (16 times a day), we cross over areas that are very arid and dry and I can see scars on the planet where people are digging deep to extract resources. So we are actively reshaping the planet. We are cutting down trees and burning down rainforests. I see the flames. I also see the flooding."
Back on Earth, Al Gore, Vice-President of the United States (1993-2001); Chairman and Co-Founder, Generation Investment Management, explained how space technology and artificial intelligence can help address climate action. He highlighted the work of Climate TRACE, a global coalition created to make meaningful climate action faster and easier by independently tracking greenhouse gas emissions with unprecedented detail and speed.
"Some things you can see directly from space, like methane, but the difficulty of measuring CO2 emissions against a highly varied CO2 background on the Earth make it necessary to use AI to get precision we need," he said. He added that if you consider something like GPS, it is clear how quickly the opportunities offered by space tech and space exploration can become integrated into our lives.
But the data and knowledge that is gained from space should not be limited to those who own satellites, said Sarah Al Amiri, Minister of State for Advanced Technology, Ministry of Industry and Advanced Technology of the United Arab Emirates. "If only countries with access to satellites get access to the data, we deny other countries the opportunity to benefit from that knowledge," she said.
According to the World Economic Forum's Global Risks Report 2022, space is increasingly crowded and commercialized. While the diversification of actors is for many an exciting development, dated space governance frameworks are coming under considerable pressure, exposing fault lines between the ambitions of different players and the acceptability of their actions.
Echoing this message, Josef Aschbacher, Director-General of the ESA, noted that the volume of satellites indicates that regulation is important.
However, it will have to keep up with a fast-changing industry, which, according to Chris Kemp, the Founder, Chairman and Chief Executive Officer of Astra, is currently seeing a revolution of sorts. "Access is increasing all the time thanks to significant falls in the cost of putting satellites into space and this has enabled a new generation of entrepreneurs to build companies, to take these companies public and provide new capabilities."
Osinbajo Demands Right for Africa to Manufacture its Own Vaccines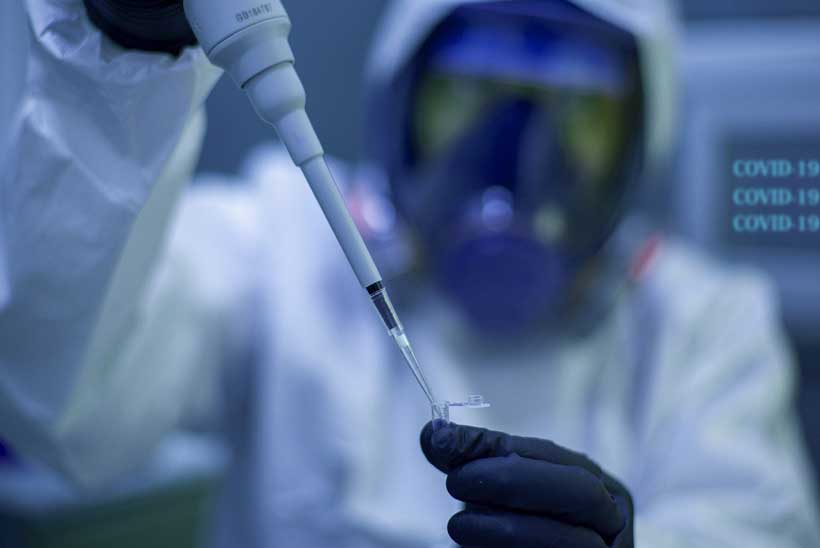 Access to COVID-19 vaccines continues to pose a serious problem for Africa, with fewer than 10% of populations fully vaccinated in most countries, said Yemi Osinbajo, Vice-President of Nigeria, in his address to the Davos Agenda 2022. He called for patent waivers to permit African countries to manufacture vaccines locally.
Osinbajo complimented COVAX and other global vaccine alliances for their contribution but noted that the price tag for vaccinating the entire world is just $50 billion, according to the Organisation for Economic Co-operation and Development. "This is affordable, he said, but we should not allow this opportunity "to slip through the cracks".
"Now is a good time to test global will," he said, in building international cooperation to prepare for new, possibly worse pandemics to come.
He called for natural gas – which Africa has in abundance – to be accepted as a transitional fuel. Africa is the continent that contributes least to climate change yet has been most negatively affected by it, he said. This situation cannot be compounded by rules that hamper Africa from adapting.
"For many gas-rich African countries, one of the biggest shocks is the notion that fossil fuels including gas should be defunded, especially by international financial institutions." He added: "We think that gas as a transition fuel is absolutely crucial, not just for an effective transition but also for our economies." He made it clear that gas is "without doubt the only pathway" for Africa to transition out of more hazardous fuels such as coal and heavy oil.
Osinbajo claimed that Nigeria is "probably the first country in Africa to develop an energy transition plan and to cost it out". The plan, which he said will be launched in the next couple of weeks, includes connecting 5 million homes to solar power, requiring more foreign investment in manufacturing panels and components.
He said there is a "unique opportunity" for companies to invest in Nigerian renewable energy and that the government is providing debt for those who wish to do business in the sector. He also called on developed economies to honour their long-standing pledge to provide $100 billion annually in climate finance to developing countries.
Peace and security on the continent are seriously threatened by global terrorist franchises from the Sahel to the Horn to Southern Africa, Osinbajo said. As with coronavirus, "terrorism anywhere is a threat to peace everywhere" and he warned global partners not to sit by and allow Africa to be overrun by such extremists. "It is imperative for the international community to make more robust interventions to clear terrorists from Africa just as it did in the Middle East."
Despite the enormous challenges of tackling COVID-19, climate change and terrorism, Osinbajo remained upbeat about economic prospects for Africa and Nigeria. The sub-Saharan economy grew by 3.7% in 2021 and is projected to continue this trajectory into 2022. Nigeria's National Development Plan 2021-2025 envisages investments totalling $840 billion, of which 86% is expected to come from the private sector.
In the next three decades, the global population will swell by 2 billion people; 1 billion of those will come from Africa, which now has the world's fastest growing working-age population. "Africa has the potential to become the factory of the world," he said.