Business Chemistry: Practical Magic for Crafting Powerful Work Relationships
Ever wonder what it is that makes two people click or clash? Or why some groups excel while others fumble? Or how you, as a leader, can make or break team potential? "Business Chemistry: Practical Magic for Crafting Powerful Work Relationships" (Wiley; May 2018) by Kim Christfort and Suzanne Vickberg, helps answer these questions.
Based on extensive research and analytics, and years of proven success in the field, the Business Chemistry framework was developed to provide a simple yet powerful way to identify meaningful differences between people's working styles. Launched in 2010 and profiled in a 2017 Harvard Business Review cover story, Business Chemistry explores the individual and collective power of four primary working styles: "Pioneers" who value possibilities and spark energy and imagination; "Guardians" who value stability and bring order and rigor; "Drivers" who value challenge and generate momentum; and "Integrators" who value connection and draw teams together.
Whether the goal is to raise your own level of performance, enhance customer engagement, or become a more effective leader, Christfort and Vickberg offer practical ways to grasp different perspectives, recognize the value they bring, and determine what is needed to excel.
Manage and motivate different working styles by learning what kinds of interactions and working conditions kill their potential, and what kinds unlock it.
Build empathy and stronger relationships by recognizing key differences in how people work and what they need to thrive, then flexing your own style accordingly.
Foster productive interactions among team members, including helping opposite types work better together).
Mitigate conflicts in the workplace through understanding the four working styles and their proclivities.
Embrace cognitive diversity on your team and harness it to improve your group's performance, not undermine it.
Create powerful relationships with colleagues, customers and everyone else.
"One of our goals in writing this book was to shed light on the untapped potential that exists within many organizations, and provide people with a means to activate it," said Kim Christfort, managing director, Deloitte LLP, and national managing director of Deloitte's Greenhouse Experience. "And of course, we wanted to practice what we preach by infusing this book with elements that will appeal to different types—not only practical strategies and relevant data but also colorful stories, evocative images, and some humor too."
On any given day, professionals interact with many different types of people: some prefer diplomacy while others prefer candor; some focus on the big picture and others hone in on the details; some work methodically and others rapidly. Business Chemistry addresses how to embrace differences and unite across them. Throughout this book, Christfort and Vickberg offer suggestions for creating better business chemistry with colleagues; techniques for managing, motivating, and influencing different types of people; strategies for earning their trust and respect; and ideas for leading teams so that everyone can excel and deliver their best performance.
"One of the unique features of this book is that it's written by two authors with different perspectives and opposite working styles," said Suzanne Vickberg, Ph.D., senior manager, Deloitte LLP and applied insights lead, Deloitte's Greenhouse Experience. "We didn't try to merge our styles into something neutral. Instead, we took advantage of our differences to create a book that has something to offer for everyone, regardless of their type."
Deloitte developed the Business Chemistry® system to help provide insights about individuals and teams based on observable business behaviors. Business Chemistry draws upon the latest analytics technologies to reveal four scientifically based patterns of behavior.
Democracy in the doldrums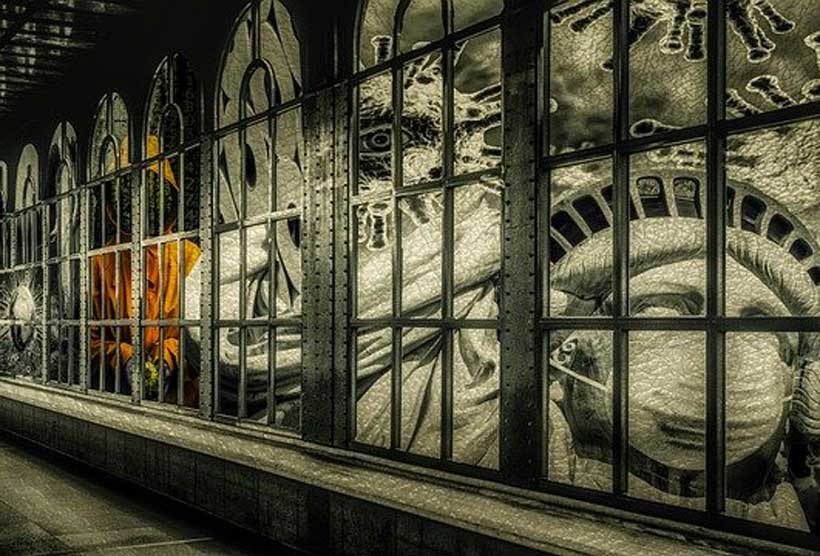 It is clear that during the COVID-19 pandemic times, Democracy has gone pear shaped throughout the world. Power and Political activity are considered as alpha and omega of the modern day democracy.
The Modern state(political authority),which is based on legitimacy and a tool to deliver political, economical and social justice, has been rendering yeoman service to
corporates, both domestic and foreign. The ruling dispensations all around the globe have resorted to authoritarianism under the guise of health emergency. In addition, the topsy turvy of Democracy, through excessive centralisation and the iron curtain imposed on political activities during this pandemic, has left minimal space to raise the concerns of the urban poor. The pandemic, a bolt from the blue, has caught our health systems off guard. In India, the labour class has caught between the devil and the deep sea, thanks to the recent twin moves of the central government, privatization and the helter-skelter lockdown. The pernicious effects of the lockdown are yet to hit the masses. Seemingly, the rudderless policies of central government have created enough space to further pauperization of masses, mostly have-nots.
Now, the federal governments of third world countries have to walk on razor edge by meeting the fiscal deficit targets on one hand and by connecting the welfare dots on the other.It is not surprising to say that the big corporates are making good fortunes with the relaxation of tax rates and new labour codes. As unemployment is hanging like the sword of domacles over the working class, the corporate class would expect this surplus labour to be at their beck and call.The early warnings of intelligentsia on the consequences of disastrous lockdown were remained as the voices crying in the wilderness. The ruling elite has been trying to enshroud the general despondency among the civic force by shifting the propaganda machinery to sensitive elements like religion, hyper nationalism and sloganeering-not to mention self aggrandizement.
Neo-liberalism and corporatisation
The diktats of the world bank and the IMF(International monetary fund) on the third world nations like pruning the subsidies, roll back of welfare measures and the abatement of labour laws as an essential sina qua non for any sort of relief package during the crisis of BOP(Balance of payments) have left labour class of the thrid world nations in quandary. The US with the support of the WTO( World Trade Organization)had exhorted all these countries to provide untrammeled access its products. Apparently, the aims and paths of federal governments of these nations ,the WTO and the IMF are congruent with regard to free trade and the globalization of capital. The lawful protections for the working class under the labour laws have proved disastrous for the interests of the capitalist class and being viewed as shackles for the exploitation. The decades-long struggle to retain these labour rights in independent nation states has been ending in smoke due to weakened trade unions and the decline of social capital. The time has come to fight tenaciously and move heaven and earth to restore their rights which are otherwise go to the dogs. When the market space is being dominated by Monopoly or Duopoly or Tripoly, the free and fair competition which the unhindered market guarantee is an absolute sham. Extolling the virtues of Neo-liberalism, the modern nation states have centred their development agenda in and around urban centres. Economically, in the post-liberal era of India, the upward mobility is largely confined to a few sections of the urban middle class.
Welfare economics
It is wrong to mention that welfare economics is based on "Rob Peter to pay paul principle" when Peter has direct access to resources(natural, political, economical and social) vis-a-vis Paul. It is not the Peter but the Paul who is running from the pillar to post in search of opportunities. The notion of political equality of liberal ideological stream revolves around freedom and liberty of an individual and overlooks the core elements of equality like social and economical justice. The central governments all over the world have successfully repudiated the pro-poor agenda and this volte face from welfare state to pro-capitalist state has pushed the labour class out of the frying pan into the fire.
Nexus between political class and biggies
The unholy nexus between the political class and corporates has been riding roughshod over the interests of poor. This alliance behooves the political class to safeguard the vested interests of corporate bigwigs. It is apposite to mention that representative democracy has been metamorphosing into a turncoat democracy. Back in the day, Politicians were known for their erudition, statesmanship and uncompromising ideological commitment. On the contrary, present day representatives are turning into snollygosters for their personal gains. There are several voluminous reports from different corners on rising economical disparities in the post-liberal era on which no political party is keen to act upon. As Michael Jackson, king of pop, penned in one of his famous tracks "All I want to say is that they don't really care about us"-the lyrics are still relevant in this pandemic times.
Globalization and dependency
The South Asian nations have started their LPG (Liberalisation, privatization and Globalization) path at the same time, with the exception of Sri Lanka which had opened its economy by fits and starts.They had adjusted their economical apparatus with a new global integration process at a time when the global economical architecture was dominated by unipolar power, the US.
The lopsided globalization process has been converting many third world countries as dependents and in some cases almost to a level of aid recipients upon the erstwhile colonial powers or the US. Under the banner of global integration, all these nations were dragged into this complex whole, in most of the cases through persuasion. In the name of free trade, the Western powers have been bleeding these nations white of their resources. The asymmetrical globalization has also challenged the sovereignty of these nations while the same has remained intact in case of developed nations. The US has been playing a rigged game of globalization under the auspices of the WTO, the world bank and other agencies. The time has come for these players to bury their hatchet and rise as a one voice to have a just order at the international sphere.
Objectives and Importance of Advertising in a Competitive Business World
The best way to communicate with the customers is communication through advertisements. Through advertising customers are informed about the available brands in the market and also variety of new and existing products useful for them.Here are different definitions of advertising.
According to Kotler's definition: "Advertising is any paid form of non-personal presentation & promotion of ideas, goods, or services by an identified sponsor."
According to the Advertising Association of the UK: "Advertising is any communication, usually paid-for, specifically intended to inform and/or influence one or more people."
Advertising is done by using different media types and different techniques and methods as per the requirements. It also aims to attract all age groups depending on the nature of brands and products they are offering to their customers. Communication between companies and customers are basically carried out in a very artistic way and for this effective communication in order to fulfil desired objectives one should possess great communication skills and convincing power.
What are Advertising Objectives?
Advertising is part of marketing and one of the most creative fields. Advertising is part of marketing but normally people confuse advertising with marketing. Hence, the objectives of Advertising are completely different from Marketing. The main objective of advertising is to carry out communications between the brand and the customer. Here are some more important objectives of advertising.
The introduction of the new product in the market is the most common reason behind the advertising by the brands and these brands can be new in the market as well as existing brands. The objective here is to tell customers about the new product launched in the market.
There are a lot of new businesses starting in the market and many among those are service providing businesses. For services the business are marketed as a brand instead of marketing their individual products.
Businesses use advertising to get attention as well as creating desire to buy a certain product or service and according to the AIDA model mostly followed in advertising basically getting attention is awareness creation while desire creation leads to buying. By advertising companies capture attention of people and make them aware of the products available in the market.
Another important objective of advertising is seeking customers. These customers can be both new and the ones purchasing from other brands. By effective advertising potential customers can be attracted to a certain brand making existing customers to switch brands.
In a competitive business world, it is very important to differentiate a brand's product and service from its competitors and it is done by effective advertising. A customer can only differentiate between products and services based on the value a certain business provides over its competitors. That's why advertising is used to create value and to differentiate one brand's products and services from others in the market.
Brand building is also an important objective of advertising. So, when a brand regularly advertises and delivers quality products and fulfills the promises it makes, automatically the value of the brand is built.
Increasing the sales is another objective being achieved by effective advertising. The more customers attracted to a brand by advertising the more increase in sales is recorded.
With the value being communicated and the brand being differentiated as well as sales being increased, there is no doubt that advertising can contribute a lot to increasing profits.
What is the Importance of Advertising?
Advertising is equally important to customers, businesses and society. So, here are some of the important factors to all above mentioned areas.
Importance of advertising to Customers
Convenience: Advertisement is very helpful for customer's decision-making process because through advertisement customers are well aware of their desired products available in the market. So, it is convenience for them to find their desired products in the market.
Awareness: It is due to the advertising that customers are well aware of the products and their features available in the market.This awareness not only helps customers to make purchase decision but also enable them to compare different products and choose the best product for them.
Quality Assurance: When we look at the trends in the market we come to know that advertising is done by brands only about their products and services. No local businesses go for advertising because no advertisements are required for unbranded products. This ensures quality products to the customers.
Importance of advertising to Business
Awareness: It is because of advertising that people are well aware of their desired brands and productsavailable in the market.
Brand Image: It is very important to create a positivebrand image and brand personality in the minds of the customers and it is done efficiently by advertising.
Product Differentiation: One business is able to differentiate its product from those of its competitors' and communicate its features and advantages to the target audience by using effective advertising.
Profit Maximization: Due toadvertising brands are able to deliver their message to a large audience and hence more people tend to buy from those brands ultimately making them able to earn more money.
Importance of advertising to Society
Advertising is really helpful in educating people. There are some social issues required to be addressed for social benefits and advertising deals with them like child labor, smoking, family planning education, etc. therefore, advertising plays a significant role in society.
India-Pakistan: Rethinking regional connectivity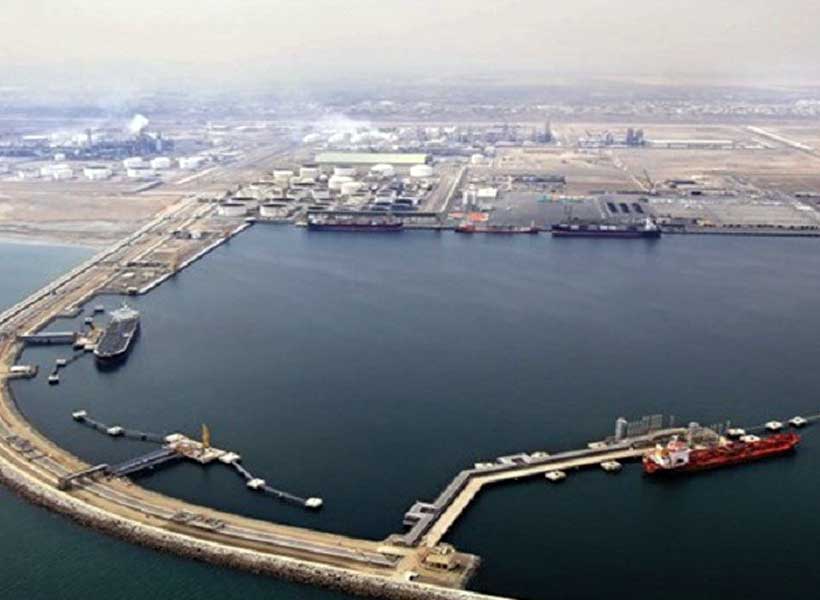 If one were to look at discussions pertaining to South Asia, India's current tensions with China, and strained ties with neighbors – especially Nepal – in recent months have drawn immense attention. One of the other important developments, which is likely to have a significant impact on South Asia's geopolitical and economic dynamics is the Iran-China 25 year agreement, which will impact not just bilateral relations, but geo-political, economic and security dynamics in South Asia. For one, Pakistan's ties with Iran are likely to strengthen, and Islamabad is likely to pitch its bandwagon firmly with China and Iran. Second, it has been argued, that China's clout in Afghanistan is likely to rise, as a result of the 25 year agreement with Iran, not just in terms of economic influence, but also strategic context
India-Iran ties and the Chabahar Project
India too has begun to pay closer attention to Iran after the agreement, especially after it gave signals, that it could be elbowed out of the Chabahar-Zahedan (near the Afghan border) rail way line and important component Chabahar Port project.(India's gateway to Afghanistan and Central Asia)
A clear reiteration of this point is the recent visits by Indian Defence Minister,Rajnath Singh and Foreign Minister, S Jaishankar to Tehran. Both Indian ministers met with senior Iranian officials, and discussed issues pertaining to bilateral cooperation, with an emphasis on the progress of the Chabahar project, and regional security.
It would be pertinent to point out, that Tehran has expressed its frustration with India with regard to funding, as well as the slow progress of the Chabahar project. Bilateral relations had witnessed a downhill slope, after India stopped purchasing oil in May 2019 (US had had removed the temporary exemptions from sanctions which had provided to India and some other countries). Iran criticized India for toeing the US line, and began to warm up to Pakistan. Significantly, Tehran criticized India for the revocation of Article 370 in August 2019
Iran's Supreme leaderAli Khamenei said
"We're concerned about the Muslims' situation in Kashmir. We have good relations with India, but we expect the Indian government to adopt a just policy towards the noble people of Kashmir and prevent the oppression and bullying of Muslims in this region."
Iran had also criticized India's policies like the Citizenship Amendment Act (CAA) and made strong statements against the Delhi riots in February 2020, expressing concern with regard to the safety of Muslims in India. Said Iranian Foreign Minister, Javad Zarif:
'…We urge Indian authorities to ensure the well being of ALL Indians & not let senseless thuggery prevail. Path forward lies in peaceful dialogue and rule of law.'
Iranian Supreme leader made even stronger remarks.
Recent visits by top officials are an indicator, that New Delhi is keen to ensure, that the Chabahar Project remains on track, and that on Afghanistan, Tehran does not totally toe Beijing's line on Afghanistan. Another important consideration is possible change of guard in Washington DC. It is likely, that Joe Biden will follow a different approach, from Donald Trump, vis-à-vis Iran, and is likely to be open to engagement with Tehran (this will provide India space to pursue economic links with Iran).
While India has been seeking to amend ties with Iran, with an eye on its vision for regional connectivity, Pakistan has recently agreed to become part of the  Quadrilateral Traffic in Transit Agreement( QTTA which will enable it to circumvent Afghanistan. The Karakorum highway will be Pakistan's gateway to Central Asia. It connects Gilgit-Baltistan to China's Xinjiang region, which further links with Central Asian States 
One of the reasons cited by Pakistan, for going ahead with QTTA Kabul has been reluctant to provide access to Pakistani products for reaching out to Central Asian states. Kabul has put the pre-condition that it would only allow the same, if Pakistan allowed land access for Indian goods to reach Afghanistan.
During Uzbekistan's Deputy Prime Minister Sardor Umur Zakov recent visit to Pakistan, he met with Pakistan PM Imran Khan, and senior officials. Possible ways of bolstering bilateral economic ties and connectivity were explored, and issues pertaining to regional security were discussed
India-Pakistan
Connectivity and trade are important, and for very long suggestions have been made by commentators for New Delhi and Islamabad not just to strengthen economic linkages, but also to explore regional connectivity initiatives together. The strained relationship between India and Pakistan has meant that such suggestions are nothing, but a mere pipe dream.
At the inauguration of the Kartarpur Religious Corridor in November 2019, Navjot Singh Sidhu, a Former Indian cricketer and Congress legislator from Punjab (India) had also pitched for imaginative thinking, and to foster economic cooperation between the two Punjab's.
Said Sidhu:
"My dream is that a trader should start after having breakfast from Amritsar in the morning and come to Lahore and have biryani here, do his business and go back to Amritsar," he said.
Conclusion
While in the immediate future all countries have to look out for their economic interests and connectivity is a key tool for the same. In the longer run, it would make sense for New Delhi and Islamabad to resume not just bilateral trade, but also to set aside differences, and to work towards examining synergies in the area of regional connectivity. The ultimate aim should be India, Pakistan, Afghanistan, Iran connectivity and a zero sum approach should not drive regional connectivity initiatives.