World's 100 Most Influential People Working in Gender Policy for 2018
Apolitical today announced its inaugural list of the world's 100 Most Influential People in Gender Policy in 2018. The list honors and celebrates women and men making the world more equitable, whether they exert their influence through policymaking, research, advocacy or however else.
Those in the top 20 include: Phumzile Mlambo-Ngcuka, Malala Yousafzai, Marlene Schiappa, Katja Iverson, Amina Mohammed, Julia Gillard, Margot Wallström, Justin Trudeau, Caren Grown, Melinda Gates, Michelle Bachelet, Gita Rao Gupta, Marian Baird, Asa Regner, Sadiq Khan, Iris Bohnet, Sarah Degnan Kambou, Maryam Monsef and Gary Barker.
The 100 Most Influential People Working in Gender Policy were curated from nominations from dozens of gender experts from leading organizations, including Women Deliver, Women in Global Health, UNDP, USAID, Together for Girls, the ICRW, the IDB, and the Wilson Center.
The list recognizes pioneering people across seven categories: Public Service, Politics, Academia, Philanthropy, International organisations, NGOs and Advocacy.
Apolitical expect the annual list of the 100 Most Influential People in Gender Policy to highlight what's working in gender policy, and through the work of those named to provide both a snapshot and a road map for the future of gender policy.
"It's time to celebrate the people making our societies fairer and better to live in for everybody," said Apolitical CEO Robyn Scott. "Public servants routinely miss out on the recognition they deserve. This list honors the people doing the work to improve billions of lives."
The end of the perfect melons
On May 2019, two melons from Hokkaido sold at the prices of 45,000 USD.
Yes, you heard it right. Two melons.
They were not your "regular" melons. According to Business Insider, which published the documentary on the world most expensive melons, these two are considered the "most perfect" in terms of size, sweetness and even the cracks on their skins.
The documentary went on a great length about the culture of melons in Japan. It's a part of a "gift giving" culture – where exchanging melons is symbolic and signifies a lux life, generosity and yes "Japanese perfection".
The farmers featured in the documentary demonstrate the growth and development of melons from its inception. Each of these "perfect melons" is grown on beds with air-conditioning and heating in order to control the temperature, they are watered on exact amount to ensure the exact result. Each tree, although can grow multiple melons, the only "perfect" one will be kept to let it grow. Each day, they will receive hand massage to ensure the absolute highest quality – not just about the taste but how it looks.
In Japan, melons are not just fruit. Growing them represents Japanese culture of hard-work, discipline and most of all the quest for perfection.
This quest says a lot about Japanese culture. Take the Omakase, where the chefs serve the "most perfect" pieces of fish that comes through the kitchen each day.
The farmers love crafting their skills, the buyers love their cash. Win-win.
"it's part of the culture" – so they say.
Talking about growing melons reminds me so much about the stories of Japanese educational system.
Japan has long prided itself for being competitive educational system where students "perfect" their scores and rank ahead of their peers. Japanese students go through ardent educational system that compels them to memorize rote learning, excel in exams and get into prestigious university. It is believed through "this perfect route" students will succeed and be satisfied.
This culture has pushed Japan to lead economic competition with others for decades. The 1970s saw the United States published a paper, the Nation at Risk, to outline the fear that the United States' students were falling behind the Japanese.
Despite valuing the collective, comformative and community, behind Japanese educational success is fierce competition amongst students that cause discomfort and discontent. One can go as far as argue that such mindset nurtures distress within the society.
I have had the privilege teaching Japanese students during my teaching career. One of my Japanese students, Mami Oda from Yokohoma, brought my attention to what she called "the dark side of Japanese success".
When she talked dark, she meant, really dark.
The growing phenomenal of youth suicide.
Mami analyzed this tragedy in plain word:
Although Japanese are known for their hardworking and it is just work ethic that has helped build this prosperous country, but such focus is detriment to their health. While thinking only about contributions to companies or organizations, they are forgetting about themselves and their own achievements. Economic affluence does not necessarily lead to happiness.
On average, there were 30,000 people annually committed suicide, in other words, more than 80 people a day committed suicide in Japan. In addition, more than 3 million are bereaved families who died in suicide. Therefore, one in 40 people were bereaved families of suicide.Data has shown that suicide is the top cause of death among 15 years old to 39 years old.
Report by CNN shows similar trajectory and confirmed this analysis.
More Japanese children and teenagers killed themselves between 2016 and 2017 than in any year since 1986, according to a government report.
The latest survey shows 250 elementary and high school age children took their own lives in that year for a variety of reasons including bullying, family issues and stress, the country's Ministry of Education said Monday, according to local media.
Of course, suicide is multi-facet, deeply personal and highly sensitive to individual and context.
This is not to generalization. But the prevailing youth distress calls us to look deeply and critically into the values our society upholds and the impacts these values have on the mental health of our young.
The world that values perfection suggests that is one type of form that fits just right. Instead of celebrating the culture of fitting in to the perfect mold, an education system can do better than that.
It should.
It must.
Education system should encourage individual students to express their thought, senses of selves and creativity. Because a healthy and sustainable society values diversity and inclusion, we need to instill these values within our students since the start of their lives.
Cartoons, books, stories, movies and parenting – all that count to make a child a whole.
There isn't a single activity that nurtures and ensures "perfect students".
In education – talking about any single outcome is myopic. It is a process, an experience and the growth of that individual that defines who they are and become.
I watched this documentary about the "perfect melons" as an educator who believes, values and embraces diversity in children development. Wearing that hat, I am reminded of the educational philosophy by John Dewey, the renown educator of the twentieth century on this subject.
According to Dewey, a child is like a flower that we should let them grow naturally and organically. The family, schools and society have big parts to play like water, sun and soil that nurtures them.
As a society, we have a moral obligation to help our children develop to their fullest potential in the paces they can take, in the way most comfortable to their characteristics.
It is not just taking the village to raise a child. It takes the whole forest and a healthy forest requires diverse kinds of organisms to instill within these children to respect the differences of others' talents, interests and ideas and of course, their own, perfectly imperfection.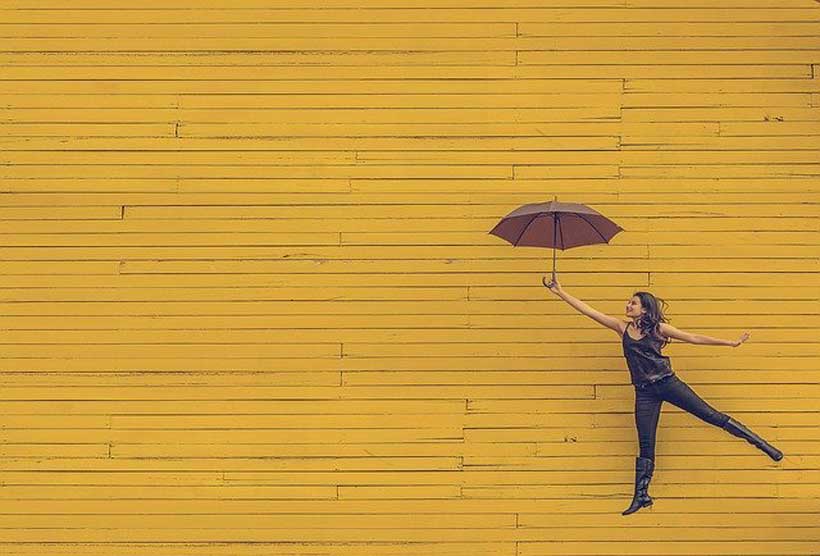 Happiness is a beautiful combination of joy and pleasure, that gives the way to peace. Happiness is a subjective feeling but today's world gives it an objective meaning. We have associated our happiness with wealth, bank balance, property, gold, and other materialistic things. But the basic formula of happiness lies in the forgotten pleasures. The pleasures once cherished by our elders are still the true sources of happiness, but unfortunately, we forget these ones.
Health, food, sleep, children, books, smiles, music, prayers, Quran, charity, timely help,
forgiveness, honesty, appreciation, support, outdoor games, socializing,…….all these components have lost their effects in our lives. We have forgotten to enjoy the pleasure of our good health because we do not care about that. Whereas, to have a healthy body, a healthy physique gives the ultimate pleasure of being fit in life and free from diseases.
Everyone is hurrying and running away. We are unable to give proper time to sleep, to children, to elders, and most importantly to ourselves. Elders do not realize that their children need them. They consider it enough, to give all the material things to their kids. But they are mistaken. Children want their real-time. They have so many problems to share with their parents. It is their first and foremost right to have quality time with their elders. On the other side of the picture, kids are themselves now so busy in useless activities, that they almost do not bother to spend time with family. They have made their own corners, which is making them a more introvert and un-socialized.
It is said that "A smile is not just a way to exhibit your happiness and well-being, it is also a way to make people good about themselves. "But we are misers and cowards to share our smile with others so that it may not spread like a wave of pleasure. We have become selfish almost at everything.
Similarly, forgiveness enables you to decide about your relationship with others based on happiness. In this state, you are tolerating others and in a long way, you feel closer to other persons.
But we the so-called "good human beings" like to take revenge, We like people hurting back in a more hard way. We do not forgive. We are egoistic. We like seeing others in pain. We enjoy to see them in a more miserable condition and in more hardships. We do not like to forgive others easily. We do not like to help others. We are harsh. We cannot see others' happiness.
Life is wonderful and worth living, but we have made it very unhappy by creating ethnic, provincial, national and international conflicts. We live in a continuous race state of the race, running for our desires and positions. I do not condom this living style as I understand for such people, happiness is all about getting things. But to neglect many other things that are the true sources of bringing happiness in life is not a good idea. Do find some positive ways to find happiness in life. Happiness that would last forever. The happiness that is collective, constructive and subjective.
New lives, new freedoms: How labour migration empowers Nepali women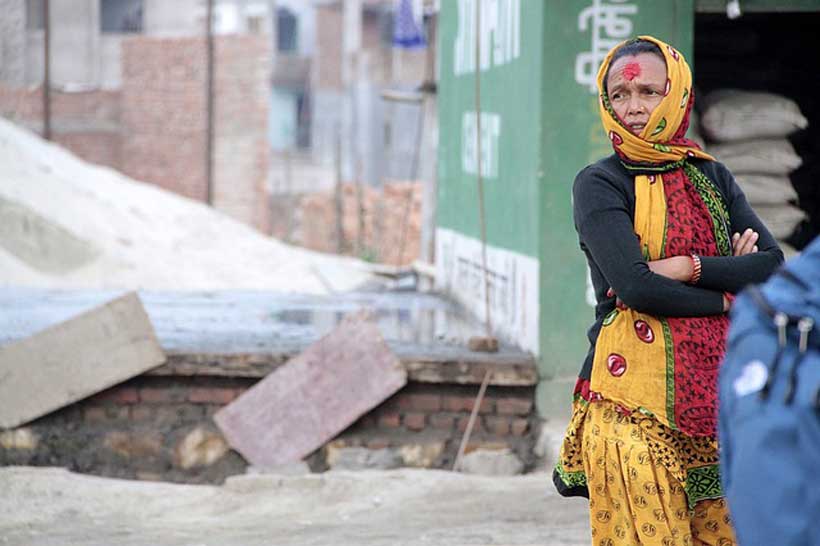 When I first met Ram Kumari Chaudhary, she was an extremely shy, but solemn, 19-year-old. She told me she wanted to go to work in Jordan to support her parents, adding that there were few opportunities to find a decent job in Nepal. Soon afterwards, in 2017, I learned that she had found a job in Jordan's booming garment industry, earning, on average, around US$350 a month. Every three or four months she faithfully sent back about three-quarters of her salary to her parents in Nepal.
After about 18 months, her father's poor health forced her to resign and return home. She brought with her a refund of her social security contributions worth about US$500, as well as some other savings. Her employer in Jordan also gave her a free airfare home as a welfare gesture. When we met again she had metamorphosed into a confident young lady, emboldened by her worldly experience and proud of her achievements. "I was able to make a support building a small home for my parents in the village," she told me. "I have been supporting my father's treatment. I brought back a flat screen TV when I came back. I have a modest saving if I want to do something. And, I have already been offered a job in a factory here. Given my international experience, the salary package is also good. Had I stayed in Nepal, I would not have earned that much."
Chaudhary's household is one of the 57 per cent in Nepal receiving remittances from migrant workers. So important are these financial flows to the Nepali economy that they are equivalent to 26 per cent of the country's GDP. And, they are growing. In the financial year 2018/19 alone the country received migrants' remittances of NPR 879.26 billion (US$ 7.76 billion), up from NPR 231.72 billion (US$ 2.05 billion) in the fiscal year 2009/10[1].
25-year-old Maya Chepang Praja, from Chitwan, south-west of the Nepali capital, Kathmandu, opted to work abroad to support the upbringing of her son, then aged three, after her husband abandoned them. Despite very little education, in Jordan she earned an average of USD275 per month – more than double the USD130 she was paid working at a factory in Nepal – and she was able to save most of this to send back to Nepal for her son.
Unfortunately, she was forced to return to Nepal after less than nine months of working in Jordan when her son, who was being cared for by his grandmother, had his leg crushed in an accident. "If the accident didn't occur and if I had stayed back [in Jordan], I would have earned enough to give my son a good life, a good education. However, whatever I earned in the nine months helped me at least get his leg back. I will always be grateful for that," she told me. She is now looking for another job abroad.
The importance of migration and remittances will continue to grow in Nepal, because approximately 500,000 individuals are entering the labour market annually but only one in 10 are finding jobs. In these circumstances, it seems close to impossible to lead a quality life, with access to health, education and decent housing, without going for foreign employment. Furthermore, as these young women's stories show, opportunities to work overseas in decent jobs have also made an important contribution to the empowerment of Nepali women in a broader sense of the term. This is seldom taken into consideration in larger studies on the socio-political impact of remittances and foreign employment.