Only 4 out of 38 clean-energy technologies are on track to meet long-term climate goals
The International Energy Agency's new and most comprehensive analysis of the clean-energy transition finds that only 4 out of 38 energy technologies and sectors were on track to meet long-term climate, energy access and air pollution goals in 2017.
The findings are part of the IEA's latest Tracking Clean Energy Progress (TCEP), a newly updated website released today that assesses the latest progress made by key energy technologies, and how quickly each technology is moving towards the goals of the IEA's Sustainable Development Scenario (SDS).
Some technologies made tremendous progress in 2017, with solar PV seeing record deployment, LEDs quickly becoming the dominant source of lighting in the residential sector, and electric vehicle sales jumping by 54%. But IEA analysis finds that most technologies are not on track to meet long-term sustainability goals. Energy efficiency improvements, for example, have slowed and progress on key technologies like carbon capture and storage remains stalled. This contributed to an increase in global energy-related CO2 emissions of 1.4% last year.
TCEP provides a comprehensive, rigorous and up-to-date analysis of the status of the clean-energy transition across a full range of technologies and sectors, their recent progress, deployment rates, investment levels, and innovation needs. It is the result of a bottom-up approach backed by the IEA's unique understanding of markets, modeling and energy statistics across all fuels and technologies, and its extensive global technology network, totaling 6,000 researchers across nearly 40 technology collaboration programmes.
The analysis includes a series of high-level indicators that provide an overall assessment of clean energy trends and highlight the most important actions needed for the complex energy sector transformation.
For the first time, the analysis also highlights more than 100 key innovation gaps that need to be addressed to speed up the development and deployment of these clean energy technologies. It provides an extensive analysis of public and private clean energy research and development investment. It found that total public spending on low-carbon energy technology innovation rose 13% in 2017, to more than USD 20 billion.
"There is a critical need for more vigorous action by governments, industry, and other stakeholders to drive advances in energy technologies that reduce greenhouse gas emissions," said Dr Fatih Birol, the IEA's Executive Director. "The world doesn't have an energy problem but an emissions problem, and this is where we should focus our efforts."
A total of 11 of 38 technologies surveyed by the IEA were significantly not on track. In particular, unabated coal electricity generation (meaning generation without Carbon Capture, Utilisation and Storage, or CCUS), which is responsible for 72% of power sector emissions, rebounded in 2017 after falling over the last three years.
Meanwhile, two technologies, onshore wind and energy storage, were downgraded this year, as their progress slowed. This brought the number of technologies "in need of improvement" to a total of 23.
This year, the TCEP tracks progress against the Sustainable Development Scenario, introduced in the World Energy Outlook 2017, which depicts a rapid but achievable transformation of the energy sector. It outlines a path to limiting the rise of average global temperatures to "well below 2°C," as specified in the Paris Agreement, as well as increasing energy access around the world and reducing air pollution.
In this scenario, meeting long-term sustainability goals requires an ambitious combination of more energy efficient buildings, industry and transport, and more renewables and flexibility in power.
The findings this year are compiled in an updated website, which provides easy navigation across technologies and sectors, and draws links across the IEA's resources. The report will be updated throughout the year as new data becomes available, and will be complemented by cutting-edge analysis and commentary on notable developments on the global clean energy transition.
The findings for each technology and sector will be updated on a continuous basis with the latest information and findings from the IEA. Find out more at www.iea.org/tcep/.
More than 59 million internally displaced in 2021
A record 59.1 million people were displaced within their homelands last year, or four million more than in 2020, the International Organization for Migration (IOM) said on Thursday, citing the latest Global Report on Internal Displacement (GRID).
IOM has welcomed the report, produced by its partner the Internal Displacement Monitoring Centre (IDMC), calling it a valuable tool for the organization, humanitarians, and governments, in supporting communities affected by disasters and other crises.
"Understanding, managing, and adapting to human mobility trends is crucial to ensure humanitarian assistance and essential services are reaching people where they are most needed," the UN agency said.
Running from disasters
For the past 15 years, most internal displacement was triggered by disasters, with annual numbers slightly higher than those related to conflict and violence.
Last year was no exception, according to the report. Weather-related events such as floods, storms and cyclones resulted in some 23.7 million internal displacements in 2021, mainly in the Asia-Pacific region.
IOM warned that with the expected impacts of climate change, and without ambitious climate action, numbers are likely to increase in the coming years.
Conflict and violence
Meanwhile, conflict and violence triggered 14.4 million internal displacements in 2021, a nearly 50 per cent increase over the previous year.
The majority took place in Africa, particularly Ethiopia and the Democratic Republic of the Congo, while Afghanistan and Myanmar saw unprecedented numbers of displacement.
Young lives affected
The report also includes a special focus on children and youth, who account for more than 40 per cent of the total number of those internally displaced last year.
It looks at the impacts of displacement on their well-being now and in the future, and fills data and knowledge gaps that are critical to finding durable solutions.
IOM added that gaps remain in understanding and addressing internal displacement in conflict.
Driven by data
The agency has partnered with the IDMC – which is part of the Norwegian Refugee Council (NRC) – to provide reliable and accurate data through its Displacement Tracking Matrix (DTM), the world's largest source of primary data on internal displacement.
The two organizations signed an agreement four years ago to join forces on improving data and to accelerate policymaking and action.
IOM has also co-chaired the International Data Alliance for Children on the Move (IDAC) since 2020.
The coalition brings together governments, international and regional organizations, non-governmental organizations (NGOs), think tanks, academics, and civil society, to improve statistics and data on migrant and forcibly displaced children.
Drones to Save Lives by Providing Urban-Grade Healthcare in Rural Areas of India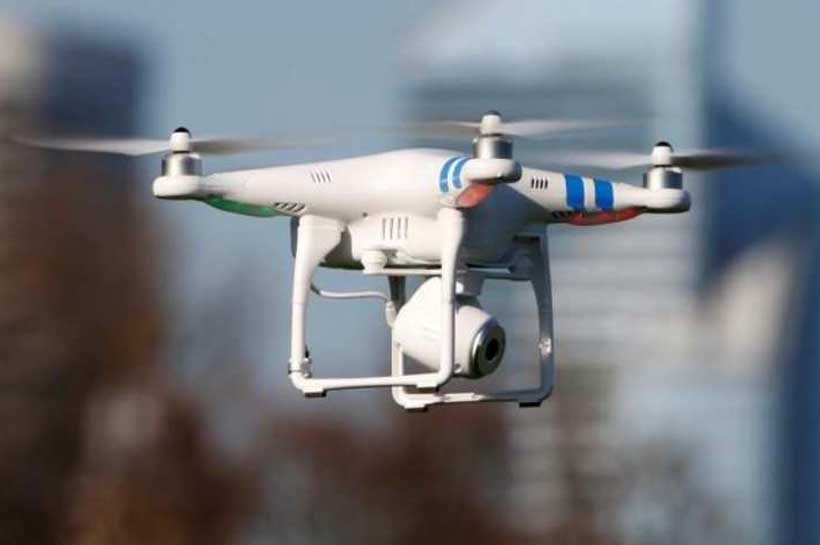 A new experimental programme has shown how drone technology can be used to bring quality healthcare to people living in the remotest areas of India.
Healthcare professionals delivered vaccines, COVID-19 testing samples and medical products to a population of over 300,000 people represented by eight district health facilities in the Vikarabad district of the southern state of Telangana. The district was chosen because it includes communities living in the dense forests of the Anantagiri hills. The trial involved over 300 drone sorties in a 45-day period.
The trial oversaw the first vaccine delivery over long range (beyond visual line of sight) in Asia. It is part of a wider programme, Medicine from the Sky, led by the World Economic Forum's Centre for the Fourth Industrial Revolution India, in partnership with the Government of Telangana, Apollo Hospital's Healthnet Global and NITI Aayog, the Indian government's federal think-tank. The programme aims to work with business, policy-makers and communities to use drone technology to extend urban-grade healthcare to India's remotest areas. Multiple stakeholders were consulted throughout, including healthcare workers, local communities, local police, district-level administrators and local air traffic control.
The findings of the trial, outlined in the report Medicine from the Sky, India: How Drones Can Make Primary Healthcare Accessible to All, offer a practical vision for delivering essential medicines to citizens who lack access to basic healthcare.
It comes after the central Indian government brought in Drone Rules 2021, a more liberalized regime for unmanned aircraft systems, which is expected to transform core sectors of the economy including logistics, agriculture, healthcare and emergency response. It also follows a drive to improve rural healthcare, with a range of programmes aimed at making it more accessible and inexpensive. The pandemic highlighted the lack of access to healthcare for rural communities due to infrastructure, supply and transport challenges.
Jyotiraditya Scindia, India's Minister for Civil Aviation, described the programme as "pathbreaking". He said: "With the recent liberalization of drone rules and the numerous government incentives for the drone sector, the stage is set for this innovative technology to flourish in India. To that end, the Medicine from the Sky initiative has demonstrated how the country can successfully make use of cutting-edge drone technology to ensure no one is left behind in terms of access to primary healthcare. We are hopeful that subsequent phases of this initiative will mainstream drones in healthcare."
As key partners in the programme, the state government of Telangana earmarked the district of Vikarabad for the trials as it serves communities in the forests of Anantagiri. KT Rama Rao, Minister for Municipal Administration and Urban Development, Industries & Commerce, and Information Technology of Telangana, said: "Telangana has been a torchbearer for the Fourth Industrial Revolution. Using drones to successfully enable a case for touching the lives of citizens in remote and inaccessible areas is a highlight that demonstrates how drones can be integrated into the healthcare ecosystem. Post Telangana, several other states have replicated the medical delivery use case."
Apollo Hospitals was a clinical partner in the trail. Sangita Reddy, joint managing director, said the organization's mission was "to enable access to quality healthcare services globally with the use of cutting-edge technology".
"We look forward to continuing working with the World Economic Forum, the Government of Telangana and other states across the country in this project, which I am sure would be the inception of a new age in enhancing the healthcare supply chain," she said.
NITI Aayog involved key decision makers in the programme to ensure high standards of compliance. "The pilot programme has demonstrated how detailed planning at the last mile, in consultation with local communities, can go a long way in ensuring that the country benefits immensely from drone technology," said Anna Roy, Senior Adviser, NITI Aayog.
Purushottam Kaushik, Head of the Centre for the Fourth Industrial Revolution India, said that India's policies on the lower skies are opening up new possibilities for innovation, business and humanitarian work. "It's critical that all citizens can benefit from this technology. This programme is enabling emergency healthcare services in remote terrain where access to services is very challenging. Drones will not only transcend difficult terrain but also pave the way for secure delivery for vaccines, medicines and all sorts of payloads," he said.
Food insecurity threatens societies: No country is immune
"When war is waged, people go hungry," Secretary-General António Guterres told the Security Council on Thursday during a debate on conflict and food security chaired by US Secretary of State Antony Blinken.
Some 60 per cent of the world's undernourished people live in areas affected by conflict he said, adding that "no country is immune".
Conflict means hunger
Last year, most of the 140 million people suffering acute hunger around the world lived in just ten countries: Afghanistan, the Democratic Republic of the Congo (DRC), Ethiopia, Haiti, Nigeria, Pakistan, South Sudan, Sudan, Syria and Yemen – eight of which are on the Council's agenda.
"Let there be no doubt: when this Council debates conflict, you debate hunger. When you make decisions about peacekeeping and political missions, you make decisions about hunger. And when you fail to reach consensus, hungry people pay a high price," Mr. Guterres spelled out.
Though pleased to announce that the Central Emergency Response Fund is releasing $30 million to meet food security needs in Niger, Mali, Chad and Burkina Faso, he said sadly: "But it is a drop in the ocean".
Emergency levels of hunger
The UN chief expressed concern over food insecurity in the Horn of Africa, which is suffering its longest drought in four decades, impacting more than 18 million people, while continuous conflict and insecurity plague the people of Ethiopia and Somalia.
Globally, 44 million people in 38 countries are at emergency levels of hunger, known as IPC 4 – just one step away from famine.
More than half a million people in Ethiopia, South Sudan, Yemen and Madagascar are already in IPC level 5: catastrophic or famine conditions.
'Frightening new dimension'
"The war in Ukraine is now adding a frightening new dimension to this picture of global hunger," said the UN chief.
Russia's invasion has meant a huge drop in food exports and triggered price increases of up to 30 per cent for staple foods, threatening people in countries across Africa and the Middle East.
Leaders of Senegal, Niger and Nigeria confirmed to Mr. Guterres that they were on the brink of devastation.
While UN humanitarian operations are gearing up to help, they too are suffering the impact of rising food prices, including in East Africa where the cost of food assistance has increased 65 per cent on average, in the past year.
Breaking 'deadly dynamic'
The top UN official outlined four actions countries can take to break "the deadly dynamic of conflict and hunger," beginning with investing in political solutions to end conflicts, prevent new ones and build sustainable peace.
"Most important of all, we need to end the war in Ukraine," he said, calling on the Council to do everything in its power "to silence the guns and promote peace, in Ukraine and everywhere".
Secondly, he underscored the importance of protecting humanitarian access and essential goods and supplies for civilians, drawing attention to the members' "critical role in demanding adherence to international humanitarian law, and pursuing accountability when it is breached".
Third, he said there needed to be "far greater coordination and leadership" to mitigate the interconnected risks of food insecurity, energy and financing, while reminding that "any meaningful solution to global food insecurity requires reintegrating Ukraine's agricultural production and the food and fertilizer production of Russia and Belarus into world markets – despite the war".
Finally, it is "more necessary than ever" for donors must fully fund humanitarian appeals with official development assistance.
"Diverting it to other priorities is not an option while the world is on the brink of mass hunger…Feeding the hungry is an investment in global peace and security," said the Secretary-General.
In a world of plenty, no one should accept "a single child, woman or man" dying from hunger, including "the members of this Council", he concluded.
'Declaration of war' on food security
The head of the World Food Programme (WFP), David Beasley, spoke extensively of "the perfect storm" driving hunger, namely conflict, climate change and the COVID pandemic.
He said the failure by Russia to open the ports in southern Ukraine to grain and other agricultural exports, would be "a declaration of war on global food security, and it will result in famine and destabilization, and mass migration around the world."
He cited destabilizing dynamics in Mali, Chad, Malawi, and Burkina Faso; riots and protests in Sri Lanka, Indonesia, Pakistan and Peru; conflicts in Ethiopia and Afghanistan; drought and famine in Africa, and a "ring of fire around the world" as an escalating number of people continue "marching to starvation".
"Food security is critical to peace and stability" globally, he underscored.
The WFP chief said 276 million people are struggling to find food, and 49 million in 43 countries are "knocking on famine's door," which results not only in death but "unmatched migration," which destabilizes societies.
And while the "perfect storm" has resulted in a rise in food prices in 2022, he said that food availability would be the big concern in 2023.
Mr. Beasley stressed the importance of increasing production, opening Ukraine's ports and emptying its silos to stabilize markets and address the global food crisis.
"Act with urgency today," he told the Council.
Reversing prosperity
The Food and Agriculture Organization's (FAO) Director-General, Qu Dongyu, discussed the importance of people, peace, prosperity and the planet.
"Worldwide, prosperity is being reversed," he said. "There is less food security, health security and income" while inequality becomes greater.
He pointed to a "spike in acute hunger globally," with 2022 threatening even further deterioration.
While FAO has strengthened agri-food systems to save lives and protect livelihoods for the most vulnerable, "more needs to be done together," according to its top official, who called conflict "the single greatest driver of hunger".
Protect thy neighbour
Meanwhile, the Ukraine war is impacting the world with "historically high" food and energy prices, according to Mr. Qu – "putting the global harvest at risk".
He reminded that we "are neighbours on this small planet village. What happens to one affects us all" and flagged the need to prevent accelerated acute food insecurity in the coming months and years.
"We must protect people, agriculture food system and economics against future shock…increase sustainable productivity, [and] strengthen the capacity to deliver relevant services," said Mr. Qu.
'Play our part'
Nobody needs to go hungry "if we all play our part", he added, describing investing in agri-food systems as "more relevant than ever".
Ending his remarks with a poem in Chinese, the FAO chief said:
"The mountain is high. People depend on food to survive. We need to stay united, working cohesively to serve millions of people around the world".