Gas first – energy for peace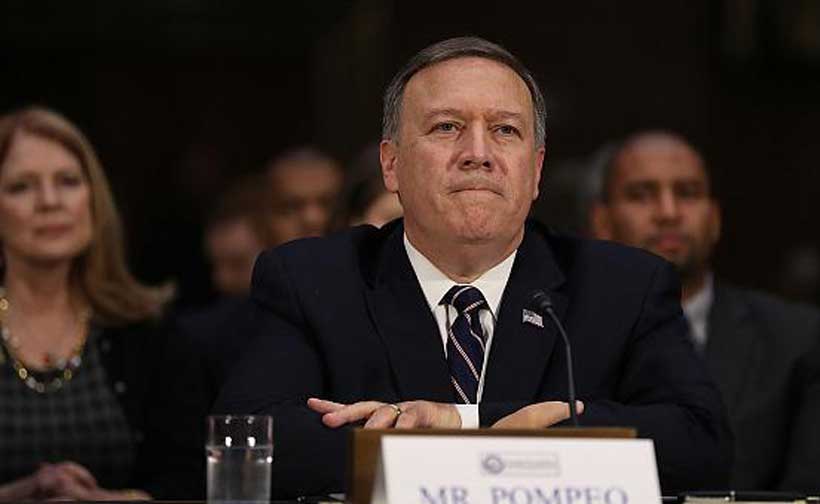 When history is written, then President Trump's decision on 8th May to abandon the Joint Comprehensive Plan of Action (JCPOA) agreement with Iran may well be seen as a historic turning point.
In fact the origins of President Donald Trump's aggressive stance against Iran may lie in his 'Energy Week' speech on June 29 which saw a historic change in U.S. foreign policy doctrine and language, when the world heard from President Trump for the first time in addition to America First, a new U.S. rhetoric of Energy Dominance.
U.S. Secretary of State Mike Pompeo on Monday, May 21, threatened to place "the strongest sanctions in history" on Iran if its government doesn't comply with Trump Administration policies. He called for a new nuclear agreement with Iran following Trump's withdrawal from the 2015 nuclear deal. He said that the Trump administration prefers for it to be a treaty that is ratified by the U.S. Congress.
In response, Iran's foreign minister criticized the U.S. secretary of state, tweeting that he saw U.S. diplomacy as a "sham" that was "imprisoned by delusions & failed policies." Minister Zarif wrote: "It repeats the same wrong choices and will thus reap the same ill rewards."
An Iranian VIP delegation participated at the pre-eminent European annual Flame natural gas conference in Amsterdam last week, during which speakers and delegates from Mediterranean Sea to Iran, Korea to Kazakhstan (Caspian Sea) and the U.S. to Russia discussed gas market and infrastructure development while elsewhere, heads of state and diplomats were meeting to address the JCPOA fallout, called for depoliticizing the energy industry.
Energy dominance & America first
I asked Chris Cook from University College London who participated at the Flame as speaker about the U.S. new policy on Iran.   He said: "I first analyzed the U.S. Energy Dominance doctrine announced by Trump on June 29, 2017 in an article published on August 2, 2017 and since then this U.S. strategy has become much clearer."
He added: " Firstly, the oil price has been re-inflated from around $45/bbl (Brent) & $42/bbl (WTI) to over $80/bbl & $75/bbl respectively as so-called 'funds' crowded in, buying over one million barrels of  oil futures contracts of 1,000 barrels each. The outcome for China – who historically overtook the U.S. as the greatest global net buyer – is that they are now paying an additional $30/bbl for 8m barrels per day of imports….this represents an astonishing $250m per day or $7.5bn per month to producers, and this massive cost has recently placed China in a trade deficit for the first time.
Secondly, just weeks after Gary Cohn (the architect of Energy Dominance) and Rex Tillerson left office within a week of each other, a fundamental shift in the foundations of global markets took place, on or around April 18, 2018. At this point unprecedented changes took place in the oil market 'curve' (forward pricing structure) while oil and the dollar began to rise together, which is extremely unusual. Meanwhile, the currencies of many emerging and developing nations, including Iran, have fallen dramatically against the U.S. dollar."
Oil prices and U.S. dollar?
Mr. Cook is correct since while historically, crude oil prices have had an inverse relationship with the U.S. dollar the recent trends has seen crude oil prices increasing as the U.S. dollar rallied along with it.  In fact, by looking at the U.S. dollar rate against other currencies and the crude oil prices, it can be seen that the rally in crude oil prices over the last year has mostly coincided with a decline in the U.S. dollar. But, over the last six weeks, oil prices and the U.S. dollar are rallying in the same cycle: this coincidence has only occurred 11 times since 1983 and is drawing the attention of market commentators & analysts such as Mr. Cook.
Mr. Cook says: "In my analysis, this sudden shift is a result of a new direct linkage of the dollar to the oil price through opaque Enron-style tripartite 'prepay' funding of U.S. shale oil reserves. If I am correct (and I invite your readers to bear witness to my forecast) then when (not if) oil prices fall the U.S. dollar will fall with it."
He continues: "In that context, I do not expect major consumer nations such as China and India to continue to accept market prices set by producers indefinitely. China launched a new physically delivered Shanghai crude oil contract on 26th March 2018 and has accumulated over 700m barrels of strategic oil reserves in the last three years. If I were in China's position as the largest buyer of oil in the market, I would switch my purchases to Shanghai; invite producers and traders to sell priced against the benchmark contract I had created; and in the event that producers refused to sell, simply draw upon my reserves until they capitulate."
Declaring war on Iran?
By what the U.S. foreign minister declared on 21st May there is no doubt that the U.S. Iran strategy is to weaponise the dollar by using access to the dollar clearing system to coerce compliance by any country with U.S. secondary sanctions. The effect was evident at Flame, as Total announced they could not risk sanctions, and would have to pull out of Iran's South Pars natural gas Phase 11 project unless they receive a U.S. exemption, which U.S. foreign minister announced on May 21 that will not be granted.
Meanwhile, discussions continue at the EU Central Bank level as to how Iran may access the euro clearing system. But European companies operating internationally, particularly those who operate in the U.S., point out that simply obtaining Euro payments and finance would not resolve their problems in relation to U.S. control of a dollar system on which they largely rely, and access to U.S. markets.
Russian reaction?
Whereas the relationship between Russia and Turkey has long been strategic, Russia's relationship with Iran has tended to be tactical, due to competition in respect of gas supply where Russia zealously protects its market in Europe. However, the recent evolution of energy markets suggests that this relationship may be changing in important respects from competition to cooperation.
Dr Ali Vakili – who recently retired from Ministry of Petroleum as a senior, highly experienced and influential Iranian energy official – was among the Iranian VIP delegation to Flame and in his first engagement since retiring as Senior Advisor to Petroleum Minister Bijan Zangeneh and Managing Director responsible for fuel efficiency together with his colleague Mahmood Khaghani outlined how Iran's strategic energy policy has long been to use natural gas to replace petroleum products wherever possible. Statistics show that as Iran's natural gas production has grown, it has almost entirely been used domestically, with relatively restricted exports to neighboring countries including Turkey, Armenia, and to Iraq.
As documented in the Tehran Times in the past, at a major conference in Ashgabat in December 2014, Mr. Ramazani, former Director at the NIGEC, gave an early insight into Iran's evolving energy strategy, as he pointed out that it made more economic sense for Turkmenistan to convert gas to power locally and dispatch electricity regionally in a new High Voltage Direct Current (HVDC) Caspian Energy Grid, than to export gas thousands of kilometers into Europe, as envisaged in the U.S. & EU sponsored Southern Corridor initiative which aimed to displace Russian and Iranian gas supply.
Iran has 3.5 million cars fuelled by compressed natural gas (CNG) as well as fleets of buses and commercial vehicles. Iran has also massively increased domestic use of natural gas instead of naphtha as a petrochemical feedstock. The original Iranian rationale for domestic use of gas was national security (oil product import substitution). However, as Mr. Cook suggests: "With oil prices at current levels it now makes commercial sense for CNG vehicles to displace diesel & gasoline fuelled vehicles. In fact this point was driven home at Flame by VW's Group Head of Strategy, Jasper Kemmeyer in his plenary presentation on VW's strategic move into what VW call CNG Mobility."
America first or energy first?
During a joint presentation at the Flame, Mr. Khaghani and Mr. Cook put this question at the Flame workshop. Mr. Khaghani began by outlining how during decades of high level experience in Iran's Petroleum Ministry he had developed what became known as Iran's energy diplomacy in the Caspian region.
In particular, he outlined innovative Iranian energy swaps, such as the Caspian Oil Swap of Turkmenistan, Russia, Kazakhstan and the Republic of Azerbaijan's oil into North Iran for Iranian Oil delivered out of the Persian Gulf. Perhaps his proudest achievements were the supply of gas to Armenia in exchange for power to Iran, and the supply of gas to Nakhchivan which was termed Energy for Peace.
While historically producers of upstream oil and gas compete for sales, Mr. Khaghani and Mr. Cook proposed in respect of downstream heat/cooling, mobility & power that is in the interests of all to cooperate in respect of costs. They brought to the attention of the Flame participants that Western energy infrastructure and commodity markets in oil and gas which are capital intensive are now evolving into smart markets in energy services based on intellectual capital rather than finance capital.
GasCoins?
Three weeks earlier in Moscow at the invitation of Russia's Deputy Energy Minister for Oil & Gas, H.E. Mr. Kirill Molodtsov, and Mr. Cook outlined how generic swaps of gas flow may be combined with issuance of simple credits (GasCoins) by gas producers as financing instruments returnable in payment for gas supplied.
Following an article published in Tehran Times, the GasCoin concept has attracted a great deal of attention in Iran and Mr. Cook during his presentation at the conference in Moscow fleshed out the concept by explaining how such GasCoin instruments may be practically implemented through a Gas Clearing Union (GasClear).  As he explained: "This consists of suitable guarantee (Protection & Indemnity/P&I) agreements for mutual assurance of performance, so that gas producers accept each other's' credits, and then account to each other, with administration and risk management by a trusted service provider."
During a conversation he said: "In this way, a GasCoin, if driven by key gas producers such as Iran and Russia through the Gas Exporting Countries Forum (GECF) could mobilize the next Energy Fintech wave of financial technology, building on the current flood of unsustainable Blockchain/Coin initiatives."
Mr. Khaghani and Mr. Chris Cook in their joint presentation at the Flame on 15th May 2018 suggested that "such a GasClear system is complementary to the existing energy commodity market and opens the way for payments through issuance, exchange, return and settlement ('clearing') of energy credits. The beauty of energy credits is that they are not bound by any national government currency or unit of account e.g. $ or €."
Mr. Cook says: "The same GasClear platform may then be used by investors and consumers to invest directly in gas supplies and even gas savings. In this system, the role of banks is transformed from capital intensive middlemen who take credit risk, to a new and smart role as a risk service provider & administrator who manages credit risk and performance."
Gas first and the European Union?
We saw only recently how important the Nordstream 2 gas pipeline route through the Baltic Sea is to Germany and Russia, and that U.S. resistance to it is based purely upon narrow commercial considerations of export of cheap shale gas. Both Russia and Germany are well aware that even at the height of the Cold War, the USSR reliably supplied gas to Germany who equally reliably paid for it, and it is ironic that the well documented breakdowns in supply via Ukraine involve difficult and often opaque relationships between oligarchs, particularly in Ukraine.
It was also interesting to hear from officials of the EU Commission that the politically motivated Energy Union initiative originated by Donald Tusk as President of the European Council to aggregate EU energy market power to better negotiate with Russia is, in their view, completely un-implementable. However, according to Mr. Cook: "The ongoing market trend from commodity transactions to services applies as much to energy markets as to all others. I believe that there exists an opportunity to create complementary networked Energy Tech financial infrastructure – a Eurasian Energy Clearing Union – in which all regional nations may participate."
So, Iranian VIP delegation and Caspian Energy Grid founders participated at the Flame were offered the opportunity to lead the creation of smart markets in energy – where credit is accounted in the positive value of energy rather than the negative value of debt. This enables a new pathway – through energy economics rather than dollar economics – to a Transition through Gas to a low carbon economy.
In such an energy credit clearing system, Mr. Cook says: "Banks would no longer create credit (because they are not energy producers) but may manage transparent credit creation by producers. This opens the way for the € unit of account to be fixed against an agreed amount of energy and for the Euro to explicitly follow Denmark onto an energy standard (based on provision of energy as a service)."
He suggested: "In terms of institutions, countries like Iran could create a new Energy Treasury, in which representatives of oil and energy ministries participate in overseeing issuance by energy companies, alongside representatives of Iran's Central Bank, who could not of course issue energy credits, but whose role would be as an independent monetary authority."
Chris Cook concluded: "The current trend which sees oil and the dollar rise together may be an anomaly and the usual relationship between oil prices and the U.S. dollar exchange rate against other currencies may shortly resume. But, if as I suspect the U.S. has essentially fixed the dollar to oil then we may expect the oil price to fall as and when U.S. dollar falls."
First published in our partner Tehran Times
Five Reasons Why Countries in the Arabian Gulf are Turning to Renewables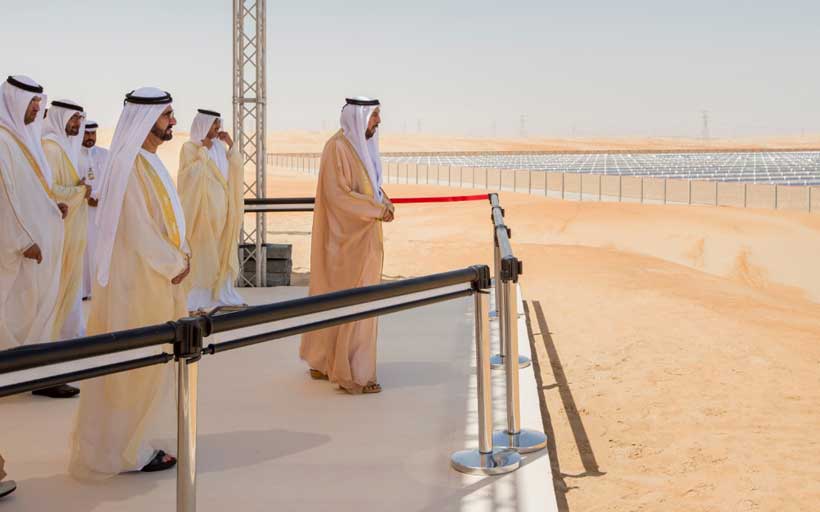 As global leaders look to renewables as a way address the growing and multi-dimensional threat of climate change, traditional energy countries in the Gulf Cooperation Council (GCC) are embracing renewables faster than ever before. Led by efforts in the United Arab Emirates and Saudi Arabia, the GCC has become crucial to global efforts in support of the energy transformation.
As the IRENA Director-General Francesco La Camera said recently at the International Energy Forum in Riyadh, Saudi Arabia: "It is perfectly possible to generate sufficient cheap, reliable energy from renewable sources. Not only is it possible, but it is also our best option, as it would bring higher socio-economic benefits than business as usual, and it would allow us to effectively address climate change."
For the Gulf, renewables bolster energy security and support economic diversification whilst offering nations rich in renewable energy resources, an opportunity to explore their full economic potential. They also offer a second chance at energy leadership. Today, much of the global cost reductions witnessed in renewables have come from the Gulf. And by driving down the price of renewables and investing abroad, the Gulf is also shaping the energy transformation in other regions.
Here are five reasons why GCC countries are turning to renewables:
Renewables are the most practical and readily available climate solution
According to an IRENA analysis, the accelerated deployment of renewable energy in the GCC region can reduce emissions of C02 by 136 million tonnes. As nations are being urged to step up their renewable energy targets to keep the world well below 2° Celsius of warming, the UAE has more than doubled its existing pledge, committing to 50 per cent clean energy by 2050 at the UN Climate Action Summit in New York, resulting in even more C02 reductions than predicted.
Renewable energy is the most competitive form of power generation in the region
The business case for renewables is a central motivating factor for the Gulf's transition towards renewables. Today, renewable energy is the most cost-competitive source of new power generation in the GCC, replacing traditional energy sources as the answer to the region's fast-growing domestic energy demand. Recently, the 900 megawatt (MW) fifth phase of the Mohammed Bin Rashid Al Maktoum Solar Park in the UAE received one of the lowest bids for a solar PV project in the world at 1.7 cents per kilowatt hour (kWh).
Renewable energy creates jobs
Long-term policy objectives seen in the GCC region, including private enterprise, education, training and investment in local skills and human resources, can facilitate the rise in the number of jobs in the renewable energy sector. IRENA's data suggests that renewable energy can create more than 207,000 jobs in the region by 2030 with solar technologies accounting for 89 per cent of them. The proliferation of rooftop solutions alone could employ 23,000 people by 2030 in the region.
The GCC region is endowed with considerable renewable energy potential – and not just solar
The suitability analysis for solar PV technology in the GCC reveals strong potential for deployment in all GCC countries, with Oman, Saudi Arabia, and UAE as leaders. Furthermore, areas in Kuwait, Oman and Saudi Arabia also boast good wind resources. Technologies such as biomass and geothermal power may hold additional potential but remain underexplored. According to IRENA analysis, based on targets in 2018, which, if met, could result in about 72 GW of renewable energy capacity in GCC by 2030.
Renewables save water
Water scarcity is an acute challenge in the region, with four of the six GCC countries ranking within the top 10 most water challenged on earth according to the World Resources Institute. And with one of the fastest-growing populations in the world, the region's demand for water is expected to increase fivefold by 2050. If the GCC countries were to realise their renewable energy targets, this would lead to an estimated overall reduction of 17% and 12% in water withdrawal and consumption, respectively, in the power sectors of the region. Much of this reduction would be in Saudi Arabia and UAE, due to their plans to add significant shares of renewable energy in the power sector.
"Oil for development" budget, challenges and opportunities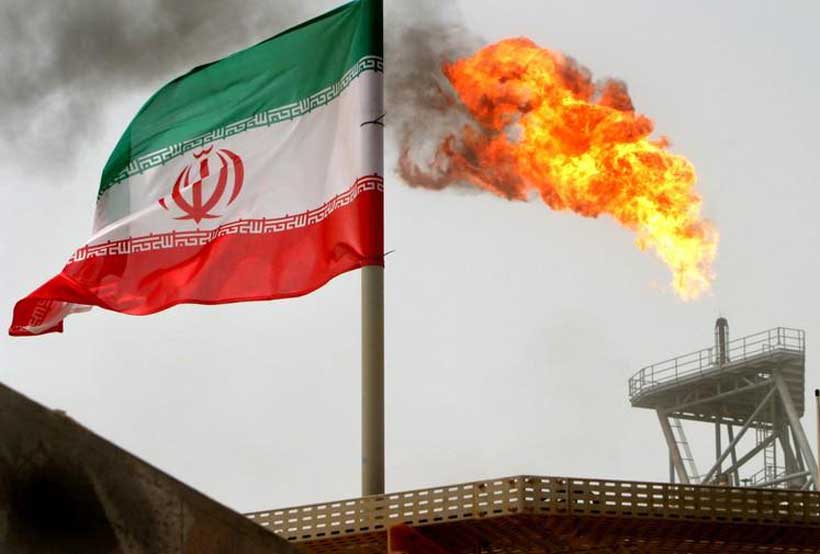 Iran has recently announced that its next fiscal year's budget is going to be set with less reliance on oil revenues.
Last week, Head of the Country's Budget and Planning Organization (BPO) Mohammad Baqer Nobakht said "In the next year's budget – it starts on March 19, 2020 – oil revenues will be only spent for development projects and acquisition of capital asset, and not even one rial is going to go to government expenditures and other areas."
At first glance, the idea is very appealing and it seems if the government manages to pull it off, it will be a significant step for Iran in its movement toward an oil-independent economy. However, it seems that cutting oil revenues from the budget and allocating them only to a specific part of the country's expenditures is not going to be an easy task.
Although, BPO has already suggested various substitute sources of revenue to replace those of oil, some experts believe that the offered alternatives are not practical in the short-term.
So, how successful will the government be in executing this plan? What are the challenges in the way of this program? What are the chances for it to become fully practical next year?
To answer such questions and to have a clearer idea of the notion, let's take a more detailed look into this [so called] ambitious program.

The history of "oil for development"
It is not the first time that such a program is being offered in Iran. Removing oil revenues from the budget and allocating it to development projects goes way back in Iran's modern history.
In 1927, the Iranian government at the time, decided to go through with a plan for removing oil revenues from the budget, so a bill was approved based on which oil incomes were merely allocated to the country's development projects.
This law was executed until the year 1939 in which the plan was once again overruled due to what was claimed to be "financial difficulties".
Since then up until recently, Iran has been heavily reliant on its oil revenues for managing the country's expenses. However, in the past few years, and in the face of the U.S. sanctions, the issue of oil being used as a political weapon, made the Iranian authorities to, once again, think about reducing the country's reliance on oil revenues.
In the past few years, Iran's Supreme Leader Ayatollah Seyed Ali Khamenei has repeatedly emphasized the need for reducing reliance on oil and has tasked the government to find ways to move toward an oil-independent economy.
Now that Iran has once again decided to try the "oil for development" plan, the question is, what can be changed in a program that was aborted 80 years ago to make it more compatible with the country's current economic needs and conditions.
The substitute sources of income
Shortly after BPO announced its decision for cutting the oil revenues from the next year's budget, the Head of the organization Mohammad-Baqer Nobakht listed three alternative sources of income to offset oil revenues in the budget planning.
According to the official, elimination of hidden energy subsidies, using government assets to generate revenue and increasing tax incomes would be the main sources of revenues to compensate for the cut oil incomes.
In theory, the mentioned replacements for oil revenues, not only can generate a significant amount of income, but they could, in fact, be huge contributors to the stability of the country's economy in the long run.
For instance, considering the energy subsidies, it is obvious that allocating huge amounts of energy and fuel subsidies is not a good strategy to follow.
In 2018, Iran ranked first among the world's top countries in terms of the number of subsidies which is allocated to energy consumption with $69 billion of subsidies allocated for various types of energy consumption including oil, natural gas, and electricity.
Based on data from the International Energy Agency (IEA), the total amount of allocated subsidies in Iran equals 15 percent of the country's total GDP.
The budget that is allocated for subsidies every year could be spent in a variety of more purposeful, more fruitful areas. The country's industry should compete in order to grow, people must learn to use more wisely and to protect the environment.
However, practically speaking, all the above-mentioned alternatives are in fact long term programs that take time to become fully operational. A huge step like eliminating hidden subsidiaries cannot be taken over a one or event two-year period.
The development aspect
One big aspect of the government's current decision is the "development" part of the equation.
A big chunk of the country's revenues is going to be spent on this part and so the government is obliged to make sure to choose such "development" projects very wisely.
Deciding to allocate a huge part of the country's income on a specific sector, makes it more prone to corruption, and therefore, a plan which is aimed to help the country's economy could become a deteriorating factor in itself if not wisely executed.
The question here is, "Is the government going to spend oil money on all the projects which are labeled as 'development' even if they lack the technical, economic and environmental justification?"
So, the government needs to screen development projects meticulously and eliminate the less vital ones and then plan according to the remaining truly-important projects.
Final thoughts
Even if the "oil-free" budget is a notion that seems a little ambitious at the moment, and even if there are great challenges in the way of its realization, but the decision itself is a huge step toward a better future for Iran's economy. Although realizing this plan seems fairly impossible in the short-term, it surely can be realized with proper planning and consideration in the long term.
Sooner or later Iran has to cut off the ties of reliance on oil incomes and start moving toward a vibrant, dynamic and oil-free economy; a journey of which the first step has been already taken.
From our partner Tehran Times
Growing preference for SUVs challenges emissions reductions in passenger car market
Authors: Laura Cozzi and Apostolos Petropoulos*
With major automakers announcing new electric car models at a regular pace, there has been growing interest in recent years about the impact of electric vehicles on the overall car market, as well as global oil demand, carbon emissions, and air pollution.
Carmakers plan more than 350 electric models by 2025, mostly small-to-medium variants. Plans from the top 20 car manufacturers suggest a tenfold increase in annual electric car sales, to 20 million vehicles a year by 2030, from 2 million in 2018. Starting from a low base, less than 0.5% of the total car stock, this growth in electric vehicles means that nearly 7% of the car fleet will be electric by 2030.
Meanwhile, the conventional car market has been showing signs of fatigue, with sales declining in 2018 and 2019, due to slowing economies. Global sales of internal combustion engine (ICE) cars fell by around 2% to under 87 million in 2018, the first drop since the 2008 recession. Data for 2019 points to a continuation of this trend, led by China, where sales in the first half of the year fell nearly 14%, and India where they declined by 10%.
These trends have created a narrative of an imminent peak in passenger car oil demand, and related CO2 emissions, and the beginning of the end for the "ICE age." As passenger cars consume nearly one-quarter of global oil demand today, does this signal the approaching erosion of a pillar of global oil consumption?
A more silent structural change may put this conclusion into question: consumers are buying ever larger and less fuel-efficient cars, known as Sport Utility Vehicles (SUVs).
This dramatic shift towards bigger and heavier cars has led to a doubling of the share of SUVs over the last decade. As a result, there are now over 200 million SUVs around the world, up from about 35 million in 2010, accounting for 60% of the increase in the global car fleet since 2010. Around 40% of annual car sales today are SUVs, compared with less than 20% a decade ago.
This trend is universal. Today, almost half of all cars sold in the United States and one-third of the cars sold in Europe are SUVs. In China, SUVs are considered symbols of wealth and status. In India, sales are currently lower, but consumer preferences are changing as more and more people can afford SUVs. Similarly, in Africa, the rapid pace of urbanisation and economic development means that demand for premium and luxury vehicles is relatively strong.
The impact of its rise on global emissions is nothing short of surprising. The global fleet of SUVs has seen its emissions growing by nearly 0.55 Gt CO2 during the last decade to roughly 0.7 Gt CO2. As a consequence, SUVs were the second-largest contributor to the increase in global CO2 emissions since 2010 after the power sector, but ahead of heavy industry (including iron & steel, cement, aluminium), as well as trucks and aviation.
On average, SUVs consume about a quarter more energy than medium-size cars. As a result, global fuel economy worsened caused in part by the rising SUV demand since the beginning of the decade, even though efficiency improvements in smaller cars saved over 2 million barrels a day, and electric cars displaced less than 100,000 barrels a day.
In fact, SUVs were responsible for all of the 3.3 million barrels a day growth in oil demand from passenger cars between 2010 and 2018, while oil use from other type of cars (excluding SUVs) declined slightly. If consumers' appetite for SUVs continues to grow at a similar pace seen in the last decade, SUVs would add nearly 2 million barrels a day in global oil demand by 2040, offsetting the savings from nearly 150 million electric cars.
The upcoming World Energy Outlook will focus on this under-appreciated area in the energy debate today, and examines the possible evolution of the global car market, electrification trends, and consumer preferences and provides insights for policy makers.
While discussions today see significant focus on electric vehicles and fuel economy improvements, the analysis highlights the role of the average size of car fleet. Bigger and heavier cars, like SUVs, are harder to electrify and growth in their rising demand may slow down the development of clean and efficient car fleets. The development of SUV sales given its substantial role in oil demand and CO2 emissions would affect the outlook for passenger cars and the evolution of future oil demand and carbon emissions.
*Apostolos Petropoulos, Energy Modeler.
This commentary is derived from analysis that will be published on 13 November 2019 in the forthcoming World Energy Outlook 2019. IEA