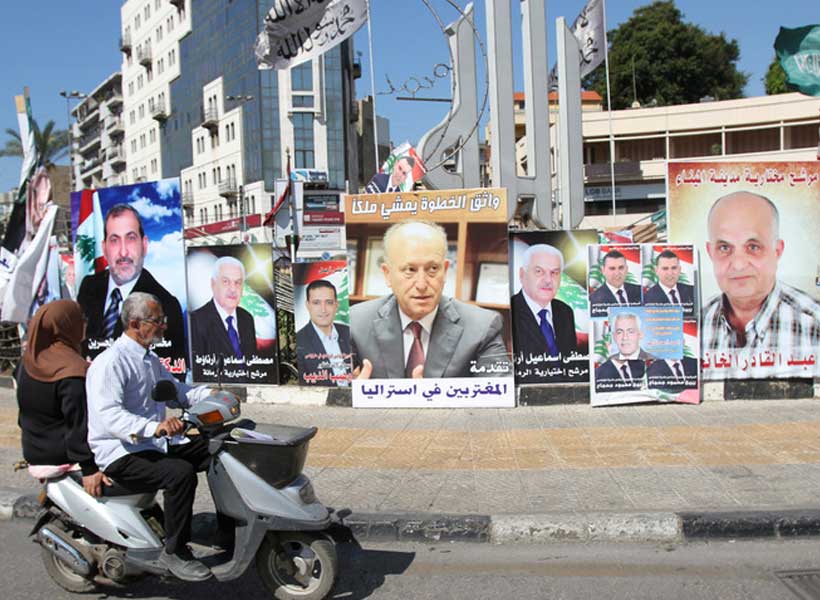 The general elections in the Lebanon were held on May 6 last. They had originally been scheduled for 2013 but,due to the repeated failure of Parliament to elect a new President from April 23, 2014 to October 31, 2016 because no candidate had succeeded in obtaining the required two-thirds majority, the Parliamentary term had been extended at first until 2017 and then until 2018.
A new electoral law had been adopted in 2017, providing a proportional representation system for the first time in the history of the country.
The maximum proportional representation system in elections coincides with the maximum destabilization of a country.
Finally, Michel Aoun was elected President on October 31, 2016 at the 46th electoral session of the Lebanese Parliament, breaking a 29-month deadlock.
Aoun is a Maronite Christian, as provided for by the Lebanese Constitution, and he was Head of the Armed Forces as early as 1984. From 1988 to mid-October 1990 he served also as Prime Minister appointed by the then departing Lebanese President Amine Gemayel, whose controversial decision led to the paradoxical situation of having two rival Lebanese governments contending for power, one by Aoun and the other by Selim Hoss, apparently pro-Western and self-appointed Prime Minister.
The Lebanese Constitution lays down, inter alia, that the President must be a Maronite Christian, the Head of  government an Islamic Sunni and the President of Parliament a Shi'ite.
The Lebanese Constitution, however, does not define – as happens also in other Middle East countries – traditional political groups, but sectarian parties of religious origin and affiliation.
Until Aoun's election, two coalitions competed in the country. The first one was the March 14 Alliance led by Saad Hariri, a politician close to Saudi Arabia floundering in a very severe financial and political crisis – a political alliance currently established, together with the Christians of Samir Geagea, by the group of Sami Gemayel, the Head of the Maronite Phalanx, and by Walid Jumblatt, the historical leader of the Druses.
From the very beginning the whole "March 14 Alliance"  was closely linked to Saudi interests.
It is worth recalling, however, that the Lebanon is the third most indebted country in the world, with a 150% share of the GDP, a total net indebtedness of 79 billion US dollars and an increase in the debt / GDP ratio which, according to the International Monetary Fund, could reach  a 180% share in three years.
In a forthcoming Conference to be held in Paris, the Lebanese government will ask for foreign investment targeted to infrastructure equal to at least 16 billion US dollars, while banks do not provide liquidity to anyone.
As evidenced by the growth of grassroots parties, infrastructure and local public services, as well as urban management issues, are the true weak point of the Lebanese State.
70% of the Lebanese public spending goes to wages and salaries and to debt servicing, in particular, while as much as 10% goes on subsidies to the electricity and energy bills of the poorest population.
Hence there is no room for any government to reduce the Lebanese public spending significantly.
Therefore there is always a very close link between the dysfunctionality of political systems and State's indebtedness and, finally, between the rigidity of electoral representation and the impossibility of controlling the connection between debt and GDP.
This should be studied to further clarify the "Italian case".
The March 8 Alliance, however, was established  by Hezbollah – the Shiite Party founded in 1982 by Imam Khomeini "as if it were the apple of his eye", as well as by Nabih Berri' Shi'ite movement of Amal (Hope) and, finally, by Michel Aoun's Maronite Christian Party.
According to what is currently maintained in the Lebanon, the agreement between the two major factions envisages the "green light" of the March 8 Alliance for the future premiership of Saad Hariri, one of the leaders of the other coalition.
However, who is Michel Aoun? First and foremost, the military commander of the 8th Brigade of the Lebanese Armed Forces who succeeded in stopping the offensive of the Druse leader Walid Jumblatt who, at that time, was leading the pro-Syrian militia.
As already stated, in the years following his appointment as Head of government, Aoun clashed especially with both the Shi'ite and Druse groups and the Maronite militia of Samir Geagea's "Phalanx".
As was also the case in Northern Ireland and Spain, with the Basque movement, the political revolution easily gives way to illegal activities.
In 1989, after the signing of the inter-Lebanese peace agreement -a sectarian pact, named Taif Accord because it was made in Taif, Saudi Arabia, which put an end to the  Lebanese civil war-the new President Hrawi dismissed Michel Aoun and ordered him to leave the presidential Palace. He refused to dismiss and barricaded himself in the Palace to prepare for his defense, thus refusing to give up the power.
Not very long after the attacks on the presidential Palace Aoun was asked to leave the Lebanon and later went into exile in France. For the former Head of the Lebanese Armed Forces the exile was inevitable after the victory of the Syrian forces that entered the Lebanon to stabilize the "province" of Beirut.
It was a period in which Aoun established very close relations with the French intelligence services and, above all, with the Israeli ones.
During those years the Lebanon became a full Syrian protectorate.
Nevertheless Aoun came back to the political scene and to the Lebanon in 2004, when the UN voted Resolution No. 1559, which obliged all the Syrian Armed Forces to leave Syria.
Aoun ended 15 years of exile when he returned to the Lebanon on May 7, 2015 – eleven days after the withdrawal of the Syrian Army from the Lebanon following the assassination of Rafic Hariri on February 14, 2005. The huge demonstrations following the assassination of Hariri, guarantor of the Lebanese reconstruction -although with the Saudi money – after the massive destruction caused by the civil war, forced the Syrians to leave the country.
It was from that moment that Aoun, who had long  secretly and later overtly returned to the Lebanon, quickly began to approach and come closer to his long-standing enemies, the Shi'ites of Hezbollah and Amal.
Amal, the old movement of Nabih Berri, had fought against Hezbollah for control over South Beirut in the "Lebanese civil war" and, however, had been founded by Musa al-Sadr, the Imam who established the belonging of the Alawites – hence the elite currently ruling Syria – to the Shi'ite Islam and was most likely killed, upon Gaddafi's order, in Rome in 1978.
As can be easily seen, the Lebanese politics has always been a game of shadows and paradoxes.
In 2008, however, Aounhad failed in his first presidential project, while reestablishing relations with his old Maronite enemy, Samir Geagea, who in 2016, withdrew from the presidential election and made his votes converge on Aoun.
Nevertheless Aoun could anticipate the real presidential victory only when Saad Hariri, weakened by the financial crisis of his company operating in Saudi Arabia and pressed by the French Embassy for other very urgent financial problems, gave him his support –  certainly in return for a future Premiership, thus abandoning the Christian candidate of his coalition, Suleiman Frangiehjr.
Aoun, however, is old since he is aged 82. He is supposed to pave the way for his son-in-law and current Foreign Minister, Gebrain Bassil.
Moreover, the two coalitions – both heirs of the civil war – are ever less voted by young people and by all those who want to lay the ghost of the Lebanese political and military factionalism. There are many of them.
Not surprisingly, in the latest elections the two coalitions  even joined forces to defeat the new civic and environmental movement known as Beirut Madinati ("Beirut My City") which, however, unexpectedly won  one of Beirut's three electoral districts.
Beirut Madinatiis a movement which emerged after the 2015-16Lebanese protests as a reaction to power and water shortages, streets filled with trash and dizzying urban infrastructure. Nothing destroys political representation as disaster in basic public services.
Nothing supported Hezbollah more than its supply of sectarian welfare, which replaces a State that no longer has  the money nor the rules – stupidly "liberalized" – to help the poor in hospitals, schools and at work.
The rules of privatization will destroy political representation also in the West.
As can be easily imagined, however, the core of the Lebanese political system is currently the intelligence service network.
Also as a military leader, Aoun is still at the centre of the Lebanese intelligence system.
He is the guarantor and the mitigator of both the demands of the Shi'ite alliances, including Hezbollah -Aoun's ally since 2005 and traditional point of reference for Syria and, above all, for Iran – and of the multifarious, but powerful world of Sunni militias.
The Sunnis are a politically growing area no longer tolerating the defeats of the "jihadist brothers" in Syria and Iraq, nor the perceived dominance of Hezbollah and Amal.
The Lebanon, however, has four intelligence agencies: the "Intelligence Section of the Interior Security Forces" (IS-ISF); the "General Directorate of General Security" (GDGS); the "Military Intelligence Directorate" (MID) and the "State Security Directorate" (SSD).
The IS-ISF deals with counterterrorism, anti-drugs and criminal investigations; the GDGS works on visas and passports, censorship, port and airport checks, as well as counterintelligence and counterterrorism.
Conversely, the MID operates in the field of military espionage, the protection of Armed Forces' sites and facilities, as well as the prevention of political upheavals.
Finally, the SSD protects public offices and important personalities.
General Antoine Suleyman Mansour has recently replaced his peer Camille Daher as Head of the MID.
Mansour was born in the Beqaa Valley and followed counterterrorism courses in the USA, in France, but above all in Syria.
The Beqaa Valley is the axis of Hezbollah's economic and strategic power.
It is in that region, which is essential also for Israel's defense, that the "Party of God" organizes its drug trafficking and where its main very secret arms caches are located.
The "Shi'ite pathway" stretching from Iraq to Teheran up to South Beirut – as currently imagined – is vital for the very survival of Hezbollah, but also for the Iranian power system.
It is the most evident threat to the Israeli system, especially if we relate it to the Iranian operations in the Gaza Strip and in the Territories.
Moreover, General Daher also dealt – directly with Saudi Arabia – a supply of brand new French weapons paid by Saudi Arabia and worth three billion US dollars. Nonetheless the negotiations  failed and the weapons were later bought by Saudi Arabia for its armed forces.
It is easy to understand what this meant for the Lebanese internal political equilibrium.
It is said that General Daher bears the brunt of his affinity with General Kahwahj, former Chief of Staff in Beirut and, above all, Aoun' sworn enemy and internal rival.
General Karaa, the first Head of the SSD and Abdou Fattou,  responsible for the confidential funds of the Service, were replaced by Tony Saliba and Wafiq Jizzini, respectively. In 2008 General Karaa had investigated into Hezbollah's advanced and confidential communication network, which is very powerful and secret, while Abbas Ibrahim, who leads the GSDS, is explicitly supported by the "Party of God" and hence has remained at his place.
Ibrahim has also held the recent and complex negotiations between the Daesh-Isis, Al Nusra and Hezbollah for the transfer – hence the recent increase in the Lebanese sectarian violence – of Sunni terrorists to Syria, under the direct protection of Hezbollah and the Lebanese intelligence Service.
Hence what is the current electoral system in the Lebanon? In June 2017 the various religious and political forces reached an agreement on electoral procedures.
The agreement led to a proportional representation system, wanted above all by the Maronite world, and, in particular, by Aoun's movement, namely the Free Patriotic Movement, as well as by its Shi'ite allies.
Considering the 6.2 million inhabitants of the Lebanon, Muslims account for 54%, of whom 27% are Sunni and 27% Shi'ite, with the latter growing significantly.  Christians account for 40.5%, of whom 21% are Maronite, 8% areGreek Orthodox, 5% are Greek Catholics, 6.5% are other types of Christians, while the Druses are 5.6%.
As could be easily predicted, currently Hezbollah is the real winner of the latest Lebanese elections.
Together with Amal, united in a joint list called Al Amal wal Wafa ("Hope and Loyalty"), the two Shi'ite Parties, along with other friendly lists, won 13 and 15 seats respectively.
Beforehand, the two pro-Iranian Parties, with a very long history of violent struggle between each other, had 13 seats each in the Lebanese Parliament, which has a total of 128 seats.
As many as 7,000 clearly documented infringements of the electoral procedures were checked, with a voter turnout lower than 50%. Hence many operations of tampering with people's will were recorded, whatever this means in the Lebanon.
Aoun's movement rose from 18 to 22 seats while, at least this time, Geagea's group–Hezbollah's traditional Maronite opponent and Aoun's current ally -rose  from 8 to 14 seats.
Also the Azm Party of former Prime Minister Najib Mikatirose from one to four seats.
The Azm Party was founded by Mikati, the well-known Premier of the March 8 Alliance, with the support of Hezbollah, Aoun and their local allies.
The Syrian National Socialist Party and Tashnag, the political group of reference for the Lebanese Armenian community, obtained two and three seats, respectively.
However, Kollouna Watani("We are All National") – a recently-established political group -got no seats.
Saad Hariri's Party, which seems to be no longer close to its Saudi friends' heart, fell from 33 to 21 seats only. Moreover, in Beirut, in the traditional strongholds of Hariri's Future Movement, the Shi'ites won.
The Druse Party of Walid Jumblatt, namely the Progressive Socialist Party, lost two seats falling from 11 to 9.
Here demography rather than militant politics matters – as well as the great Lebanese migration of the middle class to  Europe and the United States.
The Kataeb Party, the old Maronite Phalanx of Sami Gemayel, fell from five to three seats.
Marada, Frangieh's old movement, kept its three seats.
Certainly the prorogation of Parliamentary terms of office  began with the outbreak of riots in 1975 – except for the extraordinary appointment of 40 MPs elected in 1991. Hence the Parliamentary Assembly elected in 1975 lasted in office precisely until 1991.
The Parliament just dissolved had been elected in 2009, for four years only, but its term was extended four times in a row.
Furthermore, the election of President Suleiman on May 25, 2008 had been made possible only by the inter-Lebanese Dialogue held in Doha on May 21, 2008, shortly after the (military) show of strength by Hezbollah in West Beirut, right in the Sunni area of the capital city.
Therefore the elections of June 2009 directly followed President Michel Suleiman's rise to power.
Four years later, the elections already scheduled for June 7,  2013, were postponed again.
The Parliament continuously renewed its term of office  until 2014, then until June 2017 and again until 2018. A failed link between the Presidency and local representation.
Moreover, at military level, since that moment Hezbollah has been a unit integrated with the rest of the Lebanese Armed Forces.
Hence the Syrian army, the "Party of God" and the Al QudsIranian brigades have become actors on the operational front as early as the fall of Aleppo, on December 22, 2016, while a real Iranian military protectorate on the Lebanon has been created by the presence of said three forces along the axis stretching from Northern Syria to Southern Lebanon, through the Golan Heights.
Later, after the clear support of the "Party of God" to the Houthi insurgency in Yemen, the cleavage, i.e. the final "break" between Sunnis and Shi'ites, widened, even in the Lebanon alone.
Therefore, after the end of the "Caliphate", Saudi Arabia and its allies have no elements on which to manipulate the balance of power and forces in the Iraq-Syria-Lebanon axis.
All this happens while Saad Hariri, together with the Saudi "enemies" that are still in the broad March 8 Alliance, are agreeing with Hezbollah to form a "national unity" government. Hariri, who is floundering in a financial crisis, needs this government to get back on track.
As an old South American parliamentarian used to say, politics "es muy lucrativa pero muy peligrosa"
With specific reference to Hariri, this is the sense of his defacto "being held hostage" by Saudi Crown Prince Mohammed bin Salman as from November 2017.
This is the internal and external sphere of power relations in the Lebanese political system.
The rationale of the new electoral system provided for by Law No. 44 of June 17, 2017 is to project internally the external equilibria which ensure unity and funding to the Lebanese State.
With a view to avoiding further chaos, after Michel Aoun's election, all the electoral districts and constituencies were designed to preserve and stabilize the traditional religious-sectarian electorate.
In fact, electoral law No. 44/2017 divides the country into fifteen major electoral constituencies, further divided into 26 cazas, namely minor electoral districts, thus putting together the classic proportional representation system with a mechanism defined by the specific "preferential voting".
This means that each voter shall vote for one of the competing lists and shall be entitled to cast one preferential vote for a candidate of the same list he/she has chosen.
This voting system selects candidates only within the caza, the first and smallest electoral district.
The vote, however, is valid only if the preferential votes are cast in all fifteen regional constituencies – with the electoral quotient determined by the number of voters in a given constituency divided by the number of seats already allocated for that constituency.
The preferential voting, however, defines the ranking – hence the winner at caza level.
In other words –  as is also the case with Western Europe -this happens to create a sort of electoral elite as against the mass of irrelevant representatives.
Therefore the  Lebanese system creates a hidden electoral bonus, but only for the best known candidates.
Nonetheless the real issue is another one: the division is currently within the March 14 Alliance, with the Sunni, Druse and Christian side opposing the Syrian designs on the Lebanon, as against the March 8 Alliance that is  increasingly linked to the Syrian regime and its external supporters.
Hence the local paradoxes of a now clear geopolitical framework: Samir Geagea's "Lebanese Forces" of Samir Geagea are hostile to the Syrian-Iranian axis and close to Saudi Arabia, but are allied with the Free Democratic Movement of Aoun and his son-in-law Bassil, who have instead signed a written contract with Hezbollah.
Therefore, in the Lebanon, there is a political system reaffirming and maintaining the destabilization of the country indefinitely. It brings back memories.
The Middle East: Barrelling towards a nuclear and ballistic missiles arms race
The Middle East is barrelling towards a nuclear and ballistic missiles arms race.
The race is being aided and abetted by a US policy that views the region through the dual prism of the need to stop in its tracks an aggressive, expansionary, and destabilizing Islamic republic that seeks to dominate and as a lucrative market for the US defense and nuclear industry.
The race is further enabled by the inability or unwillingness of other major powers – Europe, Russia and China – to counter crippling US sanctions against Iran in ways that would ensure that Tehran maintains an interest in adhering to the 2015 international agreement that curbed the Iranian nuclear program despite last year's US withdrawal from the deal.
With the Middle East teetering on the brink of a military confrontation, Iran has vowed to next month start breaching the agreement if the international community, and particularly Europe, fails to shield it against US sanctions.
Former International Atomic Energy Agency (IEA) deputy director general Olli Heinonen, a hard-liner when it comes to Iran, asserted recently during a visit to Israel that Iran would need six to eight months to enrich uranium in the quantity and quality required to produce a nuclear bomb.
US and Chinese willingness to lower safeguards in their nuclear dealings with Saudi Arabia further fuel Iranian doubts about the value of the nuclear agreement and potentially open the door to a nuclear arms race.
US Secretary of State Mike Pompeo left this weekend for visits to Saudi Arabia and the United Arab Emirates before joining President Donald J. Trump for visits to India and South Korea and talks with world leaders at a Group of 20 (G20) summit in Japan.
"We'll be talking with them about how to make sure that we are all strategically aligned, and how we can build out a global coalition, a coalition not only throughout the Gulf states, but in Asia and in Europe…to push back against the world's largest state sponsor of terror," Mr. Pompeo said as he departed Washington.
Mr. Trump this weekend detailed the prism through which he approaches the Middle East in a wide-ranging interview with NBC News.
The president deflected calls for an FBI investigation into last October's murder by Saudi government agents of journalist Jamal Khashoggi in the kingdom's consulate in Istanbul.
"Iran's killed many, many people a day. Other countries in the Middle East ― this is a hostile place. This is a vicious, hostile place. If you're going to look at Saudi Arabia, look at Iran, look at other countries," Mr. Trump said, suggesting that crimes by one country provide license to others.
Asked whether Saudi arms buying was reason to let Saudi Arabia off the hook, Mr. Trump responded: "No, no. But I'm not like a fool that says, 'We don't want to do business with them.' And by the way, if they don't do business with us, you know what they do? They'll do business with the Russians or with the Chinese."
Mr. Trump and other senior US officials reiterated in recent days that they would not allow Iran to acquire a nuclear weapon.
Europe has so far unsuccessfully sought to put in place an effective mechanism that would allow European and potentially non-European companies that do business with Iran to circumvent US sanctions unscathed.
As the United States prepared to announce new sanctions, Russia said it would help Iran with oil exports and its banking sector if the European mechanism failed to get off the ground but offered no details.
While countering the sanctions is Iran's immediate priority, Saudi moves, with the help of the Trump administration as well as China, to put in place the building blocks for a nuclear industry that could develop a military component and a ballistic missiles capability are likely to enhance Iranian questioning of the nuclear accord's value.
Mr. Trump's argument that Russia and China would fill America's shoes if the United States refused to sell arms and technology to Saudi Arabia is not wholly without merit even if it fails to justify a lack of safeguards in the provision of nuclear technology to the kingdom.
With the United States refusing to share its most advanced drone technology, China opened in 2017 its first overseas defense production facility in Saudi Arabia. State-owned China Aerospace Science and Technology Corporation (CASC) is manufacturing its CH-4 Caihong, or Rainbow drone as well as associated equipment in Saudi Arabia. The CH-4 is comparable to the US armed MQ-9 Reaper drone.
Satellite images discovered by the Middlebury Institute of International Studies and confirmed by US intelligence show that Saudi Arabia has significantly escalated its ballistic missile program with the help of China.
The missile program runs counter to US policy that for decades sought to ensure that Saudi Arabia had air supremacy in the region so that it wouldn't seek to go around the US to upgrade its missile capabilities.
The program that started in the late 1980s with Saudi Arabia's first clandestine missile purchases from China suggests that the kingdom, uncertain about the reliability of the United Sates, is increasingly hedging its bets.
Saudi development of a ballistic missile capability significantly dims any prospect of Iran agreeing to limit its missile programme – a key demand put forward by the Trump administration.
Saudi Arabia signed in 2017 a nuclear energy cooperation agreement with China that included a feasibility study for the construction of high-temperature gas-cooled (HTGR) nuclear power plants in the kingdom as well as cooperation in intellectual property and the development of a domestic industrial supply chain for HTGRs built in Saudi Arabia.
The HTGR agreement built on an accord signed in 2012 that involved maintenance and development of nuclear power plants and research reactors, as well as the provision of Chinese nuclear fuel.
The Washington-based Institute for Science and International Security (ISIS) warned at the time that the 2015 Iran nuclear agreement had "not eliminated the kingdom's desire for nuclear weapons capabilities and even nuclear weapons."
The Trump administration, eager to corner a deal for the acquisition of designs for nuclear power plants, a contract valued at up to US$80 billion depending on how many Saudi Arabia ultimately decides to build, has approved several nuclear technology transfers to the kingdom.
It has also approved licences for six US firms to sell atomic power technology to Saudi Arabia.
Saudi Arabia is nearing completion of its first atomic reactor in the King Abdulaziz City for Science and Technology near Riyadh.
A signatory of the nuclear Non-Proliferation Treaty (NPT), Saudi Arabia has ignored calls by the IEA, to implement proportionate safeguards and an inspection regime that would ensure that it does not move towards development of a nuclear military capability.
"Saudi Arabia is currently subject to less intrusive monitoring by international inspectors because Riyadh concluded what is known as a small quantities protocol with the agency. The small quantities protocol was designed to simplify safeguards for states with minimal or no nuclear material, but it is no longer adequate for Saudi Arabia's expanding nuclear programme," Kelsey Davenport, director of Non-proliferation Policy at the Arms Control Association, told Middle East Eye.
Ms. Davenport warned that "given these factors, there are legitimate reasons to be concerned that Saudi Arabia is seeking to develop the technical capabilities that would allow Riyadh to quickly pursue nuclear weapons if the political decision were made to do so."
Can Endstate of US-Iran Clash be better than JCPoA, 2015?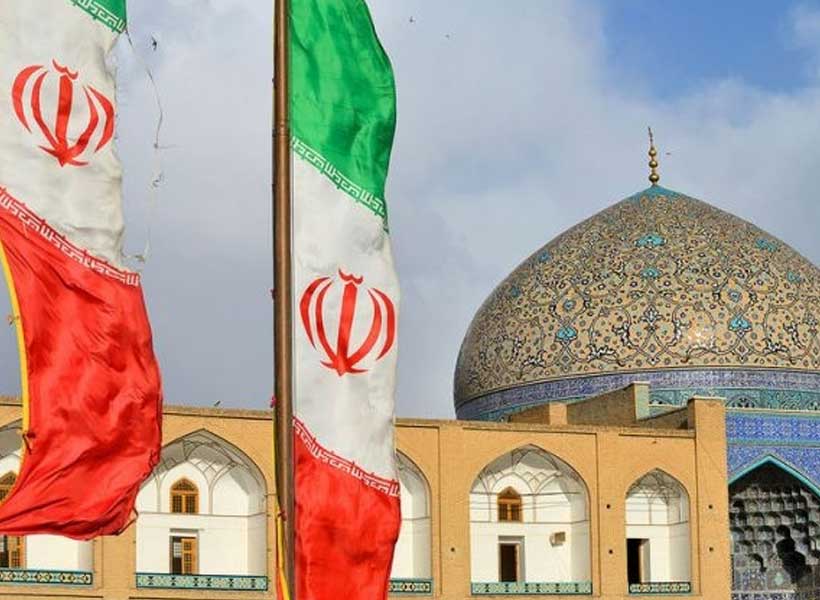 President Trump signed an executive order on 24 June, imposing additional economic sanctions on Iran. Apparently it's in retaliation to shooting down of the US Drone by Iran over its airspace last week (which US claims to be in international airspace), which has left US red-faced, war gaming all options on the table from military retaliation to additional curbs, sanctions, talks and possibly another deal. US claim to have exercised restraints, after ordering cyber attacks on Iranian missiles, which Iran denies to have any effect. The immediate trigger was a strike on merchant ships, for which US blamed Iran but Iran denied any role in it. No conclusive evidence appeared to confirm it to be a hostile act by Iran. It makes Strait of Hormuz another flash point in the global arena, more so when Iran finds support from some of the US Competitors. These triggers are only a by- product of greater US agenda to 'Contain/Change behavior of Iran', where Israel and Saudi Arabia are direct beneficiaries, because Iran has no capability to strike the mainland of US.
Earlier Presidents like President Clinton and President Obama did not consider striking Iran as a worthwhile option, instead US worked very hard to get Joint Comprehensive Plan of Action (JCPoA) signed in 2015 with Iran (commonly known as Iran nuclear deal), even at the cost of differing with some of its allies and strategic partners. It's a subject of discussion in hindsight, as to why President Trump found it necessary to pull out of it, and re-impose sanctions on Iran to moderate its behavior, to help some of its allies? Did he have a better plan to achieve what US wanted to, or it was just an election promise; hence a domestic compulsion? Has he entered a minefield by pushing Iran to wall, from which it's not easy for both countries to retract.
Can US reach the its Desired End State by the Ongoing Stance
JCPoA was signed to reach an end state wherein Iran gives up the means to make nuclear weapons and the United States and allies agree to reduce sanctions on Iran in return. The Republicans were not too happy with JCPoA at that time and made it an election issue. The IAEA had not reported any conclusive breach of the agreement by Iran, which implies that it was workable, with some suspicion, minor allegations and counter allegations. President Trump delivered his election promise by walking out of the deal. Additional sanctions were imposed based on the narrative of US and Israel that Iran was enriching Uranium beyond the agreed limit.
The fresh wish list of US and Israel which they want Iran to follow seems to be a tall order for any meaningful negotiations. It includes ceasing its nuclear weapon program, uranium enrichment and nuclear capable ballistic missile systems permanently, under international verification with unqualified access to international inspectors. It also desired Iran to pull out completely from Syria, end its support to Houthi militants in Yemen, Taliban in Afghanistan and allow disarming of Shia militants in Iraq. It also wanted Iran to cease backing Hezbollah in Lebanon, Hamas in Gaza and Palestinians. Regime change in Iran due to economic pressure could also have been its unstated desire. With no such restrictions on Saudi Arabia, Iran refused to accept the new conditions, which it viewed as threat to survival of Shia community, more so when US is continuing to increase the military strength of its arch rival Saudi Arabia.
The rhetoric, provocative speeches, renewed sanctions and efforts to curtail their oil exports, have not worked so far. In my opinion Iran has shown no signs to buckle under US pressure so far. People in Iran may/may not be happy with President Rouhani, but when it comes to taking anti American position, they will stand with him, because 'Hate America' sentiments are very strong in Iran and further economic hardship to them will make it even stronger. Will sanctions and other measures (short of war) change Iran's behavior is questionable, if it did not do so in North Korea.
Possibility of US-Iran Conflict
US will like to step up economic, diplomatic and information warfare to include electronic and cyber war. The saber rattling may not end up in conventional war. US has past experiences of starting a conflict in Middle-East, but later finding conflict termination difficult, leading to more chaos. With such bitter experience it may not start it again. Iran is not a threat to its mainland; hence during the run up for election, President Trump may not like to get entangled in one more flashpoint for someone else, besides North Korea, South China Sea and ongoing trade war with China. The war will push an alliance of China, Russia, Iran, North Korea and Pakistan, besides creating a problem of strategic balancing for its allies/strategic partners. The rhetoric will soon be seen following a US-North Korean downward curve.
The Iranian actions also seem to indicate impatience. Even if Iran feels that it been pushed to wall, I see no justification in threatening the world with 60 days ultimatum to commence dangerous level of enrichment, if the deal is not protected by then. It seems to be an over- reaction, when other partners of the deal like EU have not walked out of it and criticized US action. The economic strangulation of Iran may not work, if China and some other countries defy sanctions and start questioning the efficacy of CAATSA being US centric, at the cost of some of the core interests of other countries like energy security.
Global Implications of Instability in Gulf
A disturbed Gulf region and Strait of Hormuz has affected the global oil flow adversely, and the most affected countries are China, India and Japan. The threatened air space has increased the distance of all the commercial flights, earlier routed over this region, resulting in extra fuel consumption and time delays. Although the events may be sounding music to Israel and Saudi Arabia, but it may alter the balance of allegedly Shia – Sunni terror proxy by increasing regional influence of Saudi Arabia, which will further increase the instability in the region. President Trump's idea of prioritizing US military hardware sale to Saudi Arabia over further probe into Washington Post columnist Jamal Khashoggi's murder will embolden Saudi Arabia. The rise in oil prices resulting further downslide in global economy will be a natural outcome. These side-effects of sanctions make Iran different from the effects of sanctions on North Korea in near similar circumstances.
Impact on India
India imports 84 percent of its crude oil requirement. Iran had been the third largest supplier of crude to India. The crude oil supplied by Iran was the cheapest for India, as Iran had agreed to accept payment in rupee terms. Any alternate arrangement will force India to buy oil in dollar terms, causing a heavy drain in foreign exchange, pushing the oil prices up. Most refineries in India are designed to refine crude from Gulf countries. India does not have enough refineries for US shale oil; hence it will have to be purchased at a much higher cost and that too in dollar terms, which will push the cost of oil products even more, which will be a challenge for India.
These incidents will affect Indian investment in Chahbahar port of Iran adversely. The development of International North-South Transport Corridor (INSTC) linking India with CAR countries and Russia will be adversely affected by the US sanctions. The commercial traffic to Afghanistan and beyond through INSTC will also be affected by instability in Iran, more so when Afghanistan is also not peaceful. The Indian Diaspora in Gulf region will also be insecure, which will be a cause of concern for India in context of their safety and revenue loss of foreign exchange.
While Iran is putting up a brave front, to withstand sanctions despite heavy punishment on its economy, it's ultimatum to EU and others to save the deal has not gone off well with world community, more so when other members did not cancel JCPoA. Iran's resolve against US will be under severe test. If US found it difficult to make North Korea surrender to its demand, then it will be as difficult in case of Iran(if not more), which has much more strategic significance/clout due to its location/size as well as oil export, impacting US allies, strategic partners and China. I do not feel that a regime change under the pressure of US sanctions can happen, nor do I anticipate a war on this issue. Ultimately the talks will have to be resorted to as the troubled Gulf region does not suit anybody.EU has not withdrawn from the Iran Deal so far, and I sincerely feel that compromises are possible. The Trump Administration may eventually find that the original deal was actually not as bad to achieve its strategic interests, as it was made out to be, more so when Iranian Supreme leader, Khomenei had asserted for years that Iran neither needs nor wants nuclear weapons.
Public decency law puts Saudi reforms in perspective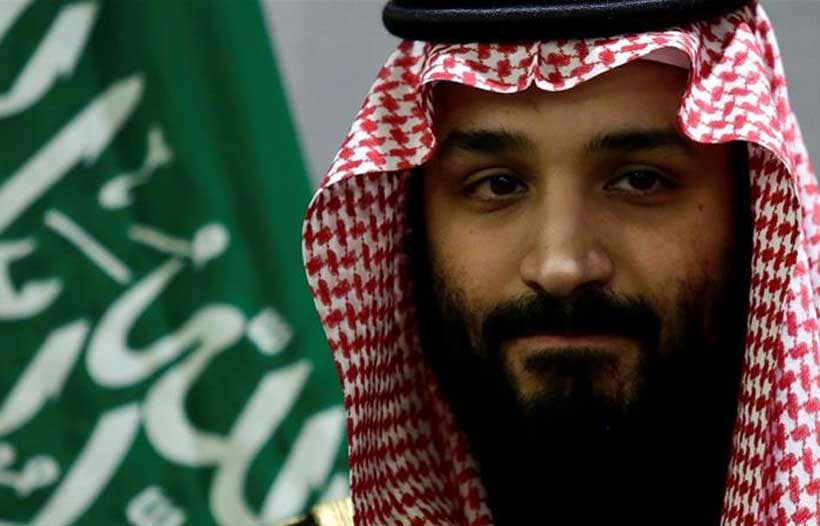 A newly adopted Saudi law on public decency helps define Crown Prince Mohammed bin Salman's vague notion of 'moderate Islam.'
It also lays bare the pitfalls of his social reforms as well as his preference for hyper-nationalism rather than religion as the legitimizing ideology of his rule and his quest for control of every aspect of Saudi life.
In an indication that Prince Mohammed is walking a fine line, Saudi media reported that the government was still weighing how to implement the law almost two months after it was adopted.
"This (law) is an effort to balance the pressure from conservative elements of society that accuse the (government) of allowing things to go 'out of control'. Effecting social change is an art form — you want to push as fast as possible without provoking a counter reaction. Not easy!" Ali Shihabi, founder of Arabia Foundation, a Washington-based, pro-Saudi think-tank, told Agence France-Presse.
The law comes on the back of a series of reforms in recent years that were designed to facilitate Prince Mohammed's plans to streamline and diversify the Saudi economy and project the crown prince as a reformer.
The reforms included the lifting of a ban on women's driving, relaxation of gender segregation, enhancement of women's professional opportunities, the introduction of modern forms of entertainment and the curbing of the powers of the kingdom's feared religious police.
Prince Mohammed also vowed to revert the inward-looking, ultra-conservative kingdom to a form of moderate Islam he claimed existed prior to the 1979 Iranian revolution.
Ultimately, Prince Mohammed's short-lived reformist image was severely tarnished by the kingdom's devastating war in Yemen; the brutal killing of journalist Jamal Khashoggi; the mass arrest of clerics, activists, journalists and academics; his failure to lift the kingdom's male guardianship system; and the mushrooming number of people fleeing the kingdom, including dissidents as well as women seeking to escape repressive and abusive families.
Sparking ridicule on social media, the new law defines limits of Prince Mohammed's social reforms and creates one more anchor for his repression of any form of dissent.
The law bans men's shorts except for on beaches and in sports clubs. It also bans garments with questionable prints that like shorts "offend public tastes." It forbids the taking of pictures or use of phrases that might offend public decency as well as graffiti that could be interpreted as "harmful."
The bans packages public decency as representing Saudi "values and principles" in a nod towards Prince Mohammed's promotion of a hyper-nationalist Saudi identity.
Yet, various of its restrictions are more in line with the kingdom's long-standing austere interpretation of Islam while others reinforce the crown prince's repression of anything that does not amount to an endorsement of his rule or policies.
The restrictions on clothing and this month's closure on opening night of the kingdom's first-ever alcohol-free 'Halal' disco constitute an apparent effort to cater to ultra-conservatives who oppose liberalisation of gender segregation and public religious rituals such as the muted lifting of rules that force businesses to close during prayers times.
The reforms, while significant in and of themselves, stop short of dismantling what politics scholar Brandon Ives terms 'religious institutionalism' or the intertwining of religion and state through a "plethora of institutions, policies, and legal codes."
Religious institutionalism complicates Prince Mohammed's attempt to replace religious legitimization of his rule with hyper-nationalism because of its success in fusing religion with Saudi culture.
"Religion and culture are now so intertwined in what it means to be Saudi that it is hard to separate the two," said Eman Alhussein, author of a just published European Council of Foreign Relations report on Saudi hyper-nationalism.
As a result, some nationalists have joined religious conservatives in calling for limitations on what is deemed acceptable entertainment and media content.
Ms. Alhussein noted that some online critics were cautioning that the promotion of hyper-nationalism stripped Saudis of their values in a manner that weakens their loyalty to the regime.
"Nationalism in this increasingly strident form could eventually become a Trojan horse that undermines the state," Ms. Alhussein warned.
Nationalism's double edge is enhanced, Ms. Alhussein went on to argue, by the undermining of the buffer function of the kingdom's traditional religious establishment. "The state will now be more accountable for its credibility, and potentially much more exposed," she said.
Prince Mohammed's refusal to tackle religious institutionalism impacts not only his attempts at consolidation of his power but also his effort to project the kingdom as an enlightened 21st century state.
The crown prince, in a bid to alter the kingdom's image and cut expenditure, has significantly reduced spending on a decades-long, US$100 billion campaign to globally promote anti-Shiite, anti-Iranian strands of ultra-conservative Sunni Islam.
Prince Mohammed has at the same time ordered state-controlled vehicles that once promoted religious ultra-conservativism to preach tolerance, mutual respect and inter-faith dialogue instead.
Mr. Ives' analysis suggests, however, that the kingdom's U-turn is unlikely to lead to a clean break with support abroad of ultra-conservatism without the dismantling of religious institutionalism.
He argues that the domestic pressure that persuades states such as Saudi Arabia and Iran to support co-religionist rebel groups beyond their borders is generated not by religious affinity but by religious institutionalism that creates a political role for religious forces.
Mr. Ives' arguments appear to be borne out by continued Saudi support for Islamist militants in Balochistan, the Pakistani province that borders on Iran, as well as Algeria and Libya and propagation of non-violent expressions of an apolitical, quietist, and loyalist interpretation of Islam in countries like Kazakhstan.
Saudi Arabia's new public decency law in effect highlights the limitations of Prince Mohammed's reforms.
In a private conversation last year with the Archbishop of Canterbury during a visit to Britain, Prince Mohammed reportedly put some flesh on the skeleton of his vision of moderate Islam.
When urged by the archbishop to allow non-Muslims to open places of worship in the kingdom, Prince Mohammed responded: "I could never allow that. This is the holy site of Islam, and it should stay as such."