Stephen Cohen's Misrepresentations about the 2014 Coup in Ukraine
The restoration of the Cold War now, between Russia and the United States, is based on frauds by the United States, as will be documented here; and one of the biggest responsibilities that historians have, is to state this publicly — to acknowledge it publicly and clearly — so that the necessary public pressure can finally come to be brought upon the U.S. Government, to acknowledge that it has been wrong about this matter, which is a matter increasingly threatening the entire planet with World War III, a nuclear war between the U.S. and Russia, the war that would end the world.
Most historians fail this fundamental professional obligation to truthfulness especially about important matters such as this, and don't even acknowledge publicly that the overthrow in February 2014 of Ukraine's democratically elected President was a "coup" instead of a 'revolution' (which the U.S. Government and its foreign allies call it), but even most of the historians who do call it a "coup" do not say that it was perpetrated by the U.S. Government upon, and greatly harmed, the people of Ukraine; and, so, their admission fails to apply any pressure at all upon the U.S. Government, to stop its constant lying about this.
Wars do not result merely from force of arms, but even more fundamentlly, they result from force of lies. In the present matter, those lies can have a world-ending consequence; so, at least the biggest of these lies need to be addressed in public, by historians.
Dr. Stephen C. Cohen, the prominent Russia-specialist now retired from Princeton and NYU, has said on at least two occasions, that the February 2014 overthrow of Ukraine's democratically elected President Viktor Yanukovych was a "coup." Cohen has never said, like the founder and head of the 'private CIA' firm Stratfor, Dr. George Friedman, once admitted, that it was "the most blatant coup in history", but he did call it some kind of "coup"; and yet he has persistently refused to call it a coup that started in and was perpetrated by the U.S. Government — started in the Obama Administration, long before the coup's culmination-period, 20-26 February 2014, when the EU finally became shocked on February 26th to discover that it had been a coup. I don't understand why Dr. Cohen constantly presents it in that false way — as something it wasn't. The following note is therefore intended specifically to correct Dr. Cohen's false account that it had started elsewhere than inside the Obama Administration:
On May 9th, at an event co-sponsored by Columbia University's Harriman Institute and New York University's Jordan Center for the Advanced Study of Russia, Cohen stated (at 28:45 in the video) that it was "a coup, an unusual coup, it originated in the streets."
It did not  originate in the streets. It originated in offices, specifically in U.S. Government offices, and assisted by other entities, including private entities, which worked closely with the U.S. Government, in order to plan it, and to carry it out.
I thus asked him, on May 17th, via email,
You think it originated in the streets, in November 2013 — really, it didn't originate on 1 March 2013 when the U.S. Embassy started its CIA-run training-sessions for organizing the Maidan demonstrations? It didn't originate in, or at least by, June 2011, when Eric Schmidt and Jared Cohen visited Julian Assange at the Ecuadorean Embassy in London, in order to deceive him into revealing the tricks he'd use to organize such a mass-movement (the public cover behind which the coup would be perpetrated) — fooled him into thinking that they were on his side, the pro-democracy side — certainly not on the side of coups and other "regime-change" operations? As I pointed out in that just-linked-to article, "Only in retrospect did Assange come to recognize that, as he headlined in October 2014, "Google Is Not What It Seems". That's when he noted, "Jared Cohen could be wryly named Google's 'director of regime change'." He recognized too late, that they were manipulating him, using him, to help in overthrowing both Assad and Yanukovych — to help in their and Obama's fascism.
Dr. Cohen replied,
"Obama's fascism"? Do you even know what it is?
I answered,
Ask these people what "Obama's fascism" is. They experienced it, through his agents — the people he installed to run their country (and Obama never criticized those stooges for doing his dirty-work, not even for doing it in such a blatantly "fascist" way).
Cohen didn't reply, though perhaps he will, some day. If he will, then I shall welcome his response, because, if I am wrong, then I want to know in what way I am wrong; and if I am right, then not only is Dr. Cohen wrong, but our entire U.S. foreign-policy Establishment is wrong and has been lying pervasively about how the "restored Cold War" happened. Did Putin seize Crimea? Or, instead, did Obama seize Ukraine (via this coup)?
Like I, Professor Cohen — according to his own testimony, and mine — voted for Obama, both in 2008 and in 2012. I would do it again, against Hillary Clinton and John McCain, and against Mitt Romney, because those opponents of his, were even more fascist than Obama turned out to be; but this is the type of electoral choice that remains to the people, in today's American 'democracy'. That's what it is: choices between 'public' representatives such as that.
Until the United States Government, and American academics such as Professor Cohen, publicly acknowledge the reality, that Obama lies, and that Trump lies, to allege that Russia 'seized' Crimea and that America didn't seize Ukraine in a prior coup, a coup which has even been publicly admitted by some of the coup's own actual participants — a coup that shortly thereafter was followed by an ethnic-cleansing campaign to get rid of enough people who had voted for the democratically elected Ukrainian President whom Obama overthrew, an ethnic-cleansing so as to stave off a subsequent electoral victory in Ukraine for restoration of a neutralist Ukrainian Government similar to the Government that was overthrown — as long as they instead hide the fact, that this was an American coup, against Ukraine, in order to grab Ukraine on Russia's very doorstep, so as to make it a NATO member — there can be no constructive settlement of the 'new Cold War', because the fact is: it's a war that the U.S. has been secretly waging against Russia, ever since at least 24 February 1990.
The termination of this war between the U.S. and Russia cannot be achieved by continuing the lies about what is behind it. This has been a decades-long war to eliminate Russia's friends and allies, to turn the European ones into NATO members, to surround Russia with our missiles and nukes being positioned just five minutes' striking-time from Moscow, and then to issue an ultimatum for Russia's surrender, so as to achieve the world's first global and all-encompassing Empire.
Continued lies just cannot do the job that the entire world needs to be done: the U.S. (the most dangerous country in the world) must terminate its obsession to expand its empire to an all-encompassing scope, and must cease-and-desist its continuing war against the sovereign nation of Russia, and against all other nations that have continued to resist America's all-grasping aristocracy's reach for the ultimate Empire.
The Big Lie today is that "Putin stole Crimea" not "Obama stole Ukraine." The Big Truth today is that Obama stole Ukraine, not Putin stole Crimea.
If Dr. Cohen has any objections to the factuality of any of the allegations that I have made here, or to any of the documentation that I have linked to as the sources for these allegations, then I publicly welcome him to state what those objections are. Otherwise, I shall continue to take strong exception to Dr. Cohen's account of these matters.
Canadian soldiers' nightmare in Latvia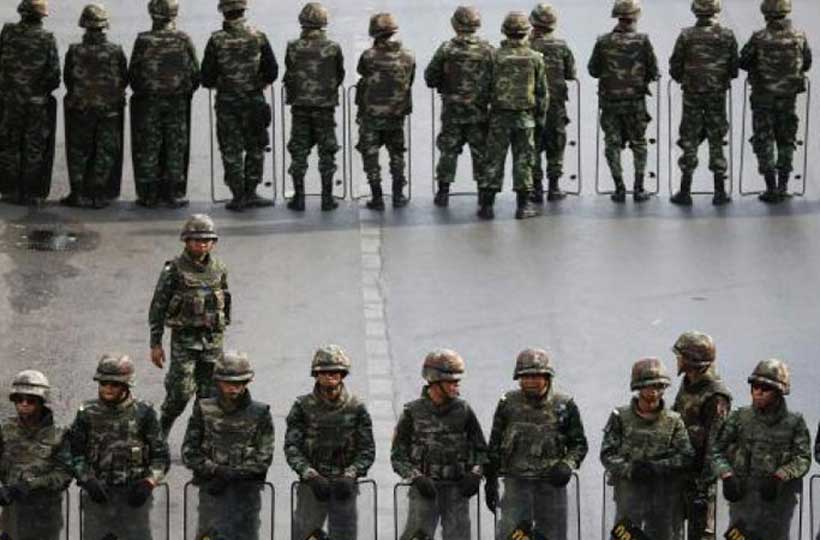 Latvia's Defense Ministry reported that January 9 a change in the top brass of NATO's enhanced forward presence in Latvia took place. Lieutenant-Colonel Philippe Sauvé took over command from his Canadian compatriot Lieutenant-Colonel Steve MacBeth, thereby concluding the rotation of the third group of troops deployed in Latvia.
In an interview with a French-language Canadian news site immediately prior to his departure for Latvia, Sauvé noted the main threat to the Canadian troops deployed in Latvia. To his mind this is not a threat of military aggression itself or any super weapon. He scares of NATO disability to counter disinformation or leakage of unwanted information. He said "troops would need to be on their guard against disinformation during their deployment." "We are aware of fake news, we take it seriously, and when there's misinformation we make sure we correct that information. Everything that we do is transparent," he said.
Though the commander tries to persuade the population and himself in the ability to win the information battle for the minds of ordinary people, it seems as if he was not sure of what he was speaking about. The worst thing is he cannot rely on his troops and, thus, provide security of the Latvian people.
States' security is the main aim of NATO presence in the Baltic States. But NATO strategy of counting disinformation does not stand up to scrutiny.
Very often "exposing myths" looks only like regret. Such strategy cannot be successful. The urgent need for NATO is to exclude accidents that can be interpreted as crimes against the local population. Soldiers are not fully educated about local cultural and religious background; they do not understand the features of character and national behavior. It means they cannot defend people whom they do not really respect and understand.
Thus, the results of foreign soldiers' misconduct have been transferring in disbelieve in foreign military support. The results of investigation of such accidents, involving foreign troops, cause hatred towards not only the guilty soldiers, but to the whole contingent. The more so the NATO officials' attempts to hide the results make the situation even worse.
People who read real news about, for example, real car accidents with the involvement of NATO troops deployed in their country have right to be against such military presence. They think locals should not be victims of badly trained foreign troops. And fake news is not the main problem.
Fake news is only fake news and no more. But they appear only if there is ground for rumors. It is easy to stop spreading fake news. It is enough not to give a handle to it.
The matter is NATO troops in the Baltic States deserve critics for their disability to behave in accordance with national features, to maintain their responsibilities properly. Car accidents, drunken brawls, disrespect, violation of moral norms in the countries where NATO deploys troops are only some of the causes that make their presence ineffective. Fake news depends on journalist personal conscience and culture, as well as misconduct of troops in the foreign countries should be a matter of NATO command's competence.
What UK defense minister was doing in Odessa, or a taste for farce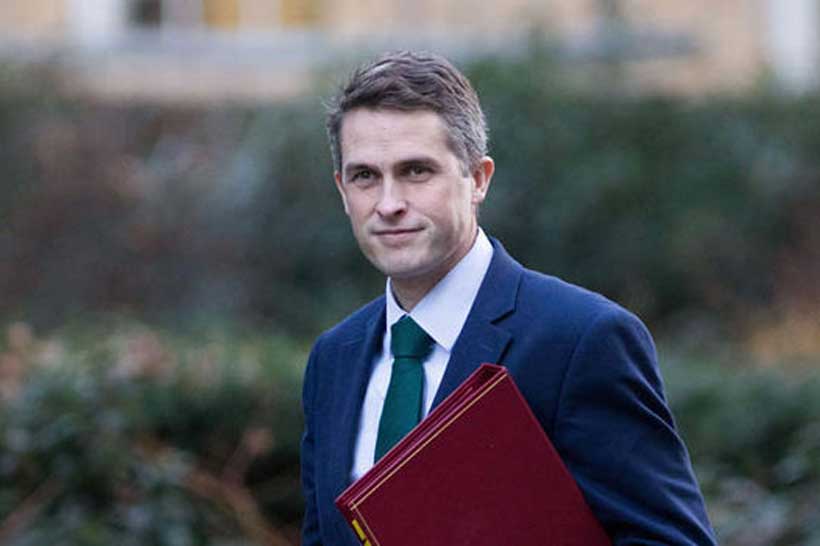 History repeats itself. This popular maxim also rings very true today. Many episodes of the Crimean War are still fresh on the memory of Russians, French and the British. Disregarding the sanctions and "annexation," Britons and French nationals keep coming to Sevastopol to take part in a historical festival, donning period costumes and engaging in mock battles.
And yet, the distant successors of those who fought Russia during that war still remember, on a genetic level, how Russian soldiers kept fighting on against the tallest of odds (during one of the battles fought  in Sevastopol, mortally wounded and bleeding members of a Russian regiment still refused to plead for mercy and, instead, continued fighting the enemy with their bayonets) even at lunch, after five in the evening, and, most unpleasantly, at night. The war fought not by the book, the freezing cold of the Crimean winter and the well-known "balaclava" headdress is something Russia's foreign guests will never forget.
It still looks like the lessons of history have been lost on some representatives of the British elite. In December 2018, Britain's Defense Minister Gavin Williamson arrived in Odessa in southern Ukraine to vent his outrage about the detention by Russia's Coast Guards of three Ukrainian boats at the approaches to the Kerch Strait, and express London's support for a second Ukrainian naval foray into the Sea of Azov. It was not Williamson's first visit to Ukraine though – in September 2018, he bravely spent a whole 20 minutes on the line of disengagement in Donbass.
London is backing up its military-diplomatic efforts with real action.
"At 20:30 local time, on December 17, 2018, the Royal hydrographic survey ship HMS Echo sailed into the Black Sea via the Bosporus Strait. This modern reconnaissance ship is designed to conduct operations in support of submarines and amphibious operations. It can share adapted information almost in real time. (…) This is the first NATO warship to enter the Black Sea in the wake of the Azov crisis to demonstrate the UK's support for ensuring freedom of navigation in the region," Ukrainian expert Andrei Klimenko happily wrote.
In the mid-19th century, Britain regarded Russia as an enemy in the Big Game, and opposed it using political and economic means available to it. Simultaneously, it was the case of an empire facing off against another empire – in the Balkans, in the Caucasus and over the straits (Bosporus and Dardanelles). Britain no longer rules the seas, but its keen interest in strategic straits, such the Kerch Strait, is still very much alive.
London's strategy, being implemented as part of the anti-Russian bloc, can best be described as "I'm doing all I can." However, the former empire is playing an ever increasing role now that Ukraine is not being viewed by US President Donald Trump as an object worth of any effort. Still, there are powerful anti-Russian forces out there, which will not just sit and watch the presidential elections in Ukraine and, even though they have lost their patron in the person of the US president, they remain hell-bent on making Ukraine instrumental in their efforts to ramp up the conflict with Moscow.
Washington is reviewing international agreements and withdrawing its forces from Syria focusing instead on playing spy games, but now on its own territory, to fight the "Russian threat," "Russian aggression," and most importantly – "Russian intervention." The central events and characters here are the Mueller investigation, the case of Maria Butina, and the recent detention in Moscow of a former US Marine, Paul Whelan, on charges of espionage.
But this is not enough, so you need something else, more dramatic and attention-grabbing, preferably done by someone else.
No matter how opposed to Trump's policies some top officials in the US government may be, they still can't afford to openly defy the president and thus destroy the country's power institutions. And here political analysts  come up with a very interesting version: "Therefore, England takes the burden of orchestrating the Ukrainian-Russian war in its own hands. Well, not England as such, but, rather, the real masters of both England and the United States (…) Poroshenko may not venture a provocation, and to make sure that he gets no ideas about giving up on the war, the British defense minister arrived in Ukraine. (…) Britain is bringing pressure to bear on Kiev to go to war with Russia in the coming week, period."
Although a second foray into the Kerch Strait planned for the coming week never happened, the plan itself hasn't gone anywhere. A follow-up to the provocation in the Kerch Strait has gone beyond the time frame outlined by the martial law President Poroshenko imposed ahead of the presidential election, but the threat of new provocations fraught with a confrontation  lingers on nonetheless.
The law "On the adjacent zone of Ukraine," signed by Petro Poroshenko in December 2018, provides a legal basis for actions by the Ukrainian military and diplomats by expanding Kiev's border and customs control in the Black Sea.
"In the adjacent zone, the State Border Service of Ukraine will prevent violations of national immigration and sanitary legislation. Border guards will be able to stop vessels, inspect them, detain or seize vessels or their crew members, with the exception of warships and other state ships used for non-commercial purposes."
The new law sets the stage for further provocations against Russia by portraying it as "an aggressor and invader," backing this up with "irrefutable evidence" and showing it on TV.
The coordinated nature of the actions and intentions by the "friends" of Russia in ensuring "free navigation in international waters" is too obvious to ignore. Following the provocation in the Kerch Strait, the US guided-missile destroyer McCampbell was allegedly spotted in the vicinity of a Russian naval base in Vladivostok.
US Pacific Fleet spokeswoman Rachel McMarr said that the ship had carried out a "freedom of navigation" operation.
"The USS McCampbell sailed in the vicinity of Peter the Great Bay to challenge Russia's excessive maritime claims and uphold the rights, freedoms, and lawful uses of the sea enjoyed by the United States and other Nations," McMarr told CNN.
She emphasized that "the United States will fly, sail and operate wherever international law allows."
Britain's policy of the past few years has been pretty strange. Execution-wise, its actions are perceived as a farce and essentially as a tragedy for the country's political elite. London is taking cue from Kiev, with its actions and "projects" (the Skripal case and the Salisbury subproject) very much resembling Ukrainian projects. London came up with the "Skripal poisoning," and Kiev – with the day-long "Babchenko's murder" circus.
Sadly, this anti-Russian trend translates into a real policy based on farce and fakes, which does not change the essence of London's foreign policy projects based on fakes.
Ukraine, for its part, continues its attempts at "coercion to conflict," which may bring about a clash of civilizations, since this is an attempt to influence the decisions of the "core states of civilization (Samuel Huntington). However, the conflicts that Ukraine has been involved in and has initiated are the result of outside bidding and made possible thanks to the support from and sanctions by external forces.
Ukraine's foreign policy is by and large determined by the logic of its policy at home. Ending up as a zone of inter-civilization conflict, Kiev is willy-nilly trying to rebuild the cultural foundations of the Ukrainian state and society.
The West appears all set to extract Ukraine from the sphere of the political, economic and socio-cultural influence of Russia. It is within this framework that Kiev and all sorts of other actors are working as they try to achieve their domestic goals thus stoking up tensions and radicalizing both the country's political forces and some elements of the Ukrainian society.
All this farce and grandstanding by European and overseas leaders and politicians still fails to smokescreen the potential threats to the security of the Russian Federation. In this sense, the Sea of Azov and the Kerch Strait should be viewed as a place where the West may attempt a series of "tests" similar to the November 2018 attempt by Ukrainian naval boats to break into the Sea of Azov. The recent "heroic" cruise by US naval ships 100 kilometers off Vladivostok, presumably to "challenge Russia's excessive maritime claims and uphold the rights, freedoms, and lawful uses of the sea enjoyed by the United States and other nations," could be repeated also in the Sea of Azov and the Kerch Strait, along the Northern Sea Route, in the Arctic and the Baltic Sea.
The Black Sea region thus becomes a model of counteracting the "sea claims of Russia." Indeed, it is a really volatile region with an unstable Ukraine ready for any provocations, Crimea, reunited with Russia (plus the Crimean Bridge), a high-handed NATO member, Turkey, which maintains close contacts with both Russia and the West, and the Caucasus region. It poses a problem for Russia due to the flurry of potential and real threats existing there, but it is also a problem for Russia's "friends," because of the high degree of security of the Crimean border and other borders of the Russian Federation. This combination of security and threats makes the Black Sea region an ideal place for all sorts of provocations and endurance tests.
Well aware of Russia's strength, the West is trying to test Moscow's determination with small, albeit significant, provocations, such as the Ukrainian naval ships' attempt to enter the Sea of Azov on November 25, 2018. The West is equally aware of Russia's response to such provocations by Kiev. What is not so clear to the West, however, and London's activity attests to this, is how Russia will respond to similar passages by multinational flotillas. This uncertainty could only stem from a desire to trigger a conflict or from misguided thoughts about Russia's indecisiveness to enter into a serious confrontation with the West.
Whatever grounds London or Washington may have for organizing a second cruise to the Crimean Bridge, no matter how many ships will take part and the flags they will sail under, Russia will do all it takes to protect its territory, border, water area, and important infrastructure.
The question London has to answer now is how will the former empire get out of this situation? There are only two options available: either to stage ever new provocations or continue grandstanding and firing verbal broadsides.
First published in our partner International Affairs
2019: A difficult political year in Lithuania
2019 will be a big political year in Lithuania, with elections in national focus. Lithuania will hold presidential, municipal and European Parliament elections this year.
Lithuanian President Dalia Grybauskaite in her traditional New Year congratulation message was very restrained and short-spoken. She clearly understands that she did nothing outstanding to be proud of. This message looked more as a warning. It could be read between the lines that she warned of a new difficult year with the same unsolved problems.
The outgoing president said that "there are many challenges ahead next year – on the international arena and domestically." It is hard to disagree. Lithuanian politics in 2018 has not been shaped by brilliant economic, social or military policy decisions or results.
Thus, Lithuanian politician, Kęstutis Girnius, is also sure that the coming year will not be easy. He said that the prolonged massive teacher strikes at the end of the year is a very important thing to remember in 2019. "Teachers and medics are those professional groups in Lithuania that always stand up and speak up. Neither this government nor the previous ones were able to solve their issues."
The authorities did not consider those groups' problems important in due course and as a result they faced national defiance. Much more seriously the authorities treated the Russian threat, though yet only potential.
In the past year, the military budgets of the Baltic countries swiftly overcame the two percent barrier. The region's political elite concentrated on anti-Russian rhetoric, very often to the detriment of their economic interests. Though authorities need to recognize the impossibility to change the political course of the giant Russia. For example, Lithuania's 2 percent of GDP on defence expenditures will not stop Russia, but could seriously harm the welfare of its people. Supporting the US' idea of increasing defence expending, at the same time Lithuanian government overlooked the real problems of teachers and doctors putting them at risk of poverty.
The more so, the authorities believe in vain that ordinary people do not understand the threat of an armed conflict between Russia and the US on the territory of the Baltics. Providing the territory for conducting large-scale maneuvers the Baltic States irritate Russia and necessitate her to deploy troops closer to their borders. Closed circle: even small increasing of defence capabilities in the Baltic States causes huge increasing of defence capabilities in Russia.