Circular Economy: New rules will make EU the global front-runner in waste management and recycling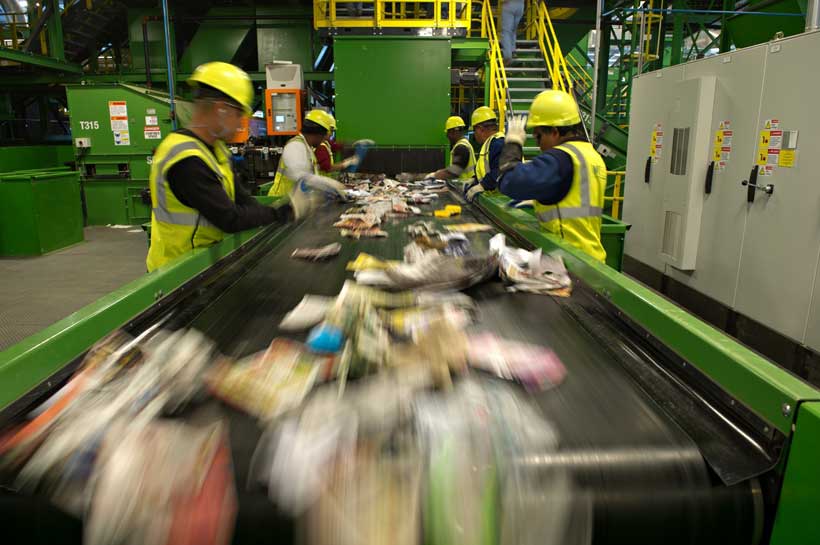 EU Member States approved a set of ambitious measures to make EU waste legislation fit for the future, as part of the EU's wider circular economy policy.
The new rules – based on Commission's proposals part of the Circular Economy package presented in December 2015 – will help to prevent waste and, where this is not possible, significantly step up recycling of municipal and packaging waste. It will phase out landfilling and promote the use of economic instruments, such as Extended Producer Responsibility schemes. The new legislation strengthens the "waste hierarchy", i.e. it requires Member States to take specific measures to prioritize prevention, re-use and recycling above landfilling and incineration, thus making the circular economy a reality.
Commissioner for Environment, Maritime Affairs and Fisheries, Karmenu Vella said: "The final approval of new EU waste rules by the Council marks an important moment for the circular economy in Europe. The new recycling and landfilling targets set a credible and ambitious path for better waste management in Europe. Our main task now is to ensure that the promises enshrined in this waste package are delivered on the ground. The Commission will do all it can to support Member States and make the new legislation deliver on the ground."
The Commission had originally presented proposals for new waste rules in 2014, which were withdrawn and replaced by better designed, more circular and more ambitious proposals on December 2015 as part of the Circular Economy agenda of the Juncker Commission. These proposals were then adopted and are now part of the EU rule book.
The new rules adopted today represent the most modern waste legislation in the world, where the EU is leading by example for others to follow.
The details of the new waste rules:
Recycling targets for municipal waste
| | | |
| --- | --- | --- |
| By 2025 | By 2030 | By 2035 |
| 55% | 60% | 65% |
In addition, stricter rules for calculating recycling rates will help to better monitor real progress towards the circular economy.
New recycling targets for packaging waste
| | | |
| --- | --- | --- |
|   | By 2025 | By 2030 |
| All packaging | 65% | 70% |
| Plastic | 50% | 55% |
| Wood | 25% | 30% |
| Ferrous metals | 70% | 80% |
| Aluminium | 50% | 60% |
| Glass | 70% | 75% |
| Paper and cardboard | 75% | 85% |
Separate collection
Building on the existing separate collection obligation for paper and cardboard, glass, metals and plastic, new separate collection rules will boost the quality of secondary raw materials and their uptake: hazardous household waste will have to be collected separately by 2022, bio-waste by 2023 and textiles by 2025.
Phasing out landfilling
Landfilling of waste makes no sense in a circular economy and can pollute water, soil and air. By 2035 the amount of municipal waste landfilled must be reduced to 10% or less of the total amount of municipal waste generated.
Incentives
The new legislation foresees more use of effective economic instruments and other measures in support of the waste hierarchy. Producers are given an important role in this transition by making them responsible for their products when they become waste. New requirements for extended producer responsibility schemes will lead to improving their performance and governance. In addition, mandatory extended producer responsibility schemes have to be established for all packaging by 2024.
Prevention
The new legislation will place a particular focus on waste prevention and introduce important objectives for food waste in the EU and halting marine litter to help achieve the UN Sustainable Development Goals in these areas.
Global Wealth Has Grown, But at the Expense of Future Prosperity
Global wealth has grown overall—but at the expense of future prosperity and by exacerbating inequalities, according to the World Bank's new Changing Wealth of Nations report released today.
Countries that are depleting their resources in favor of short-term gains are putting their economies on an unsustainable development path. While indicators such as Gross Domestic Product (GDP) are traditionally used to measure economic growth, the report argues for the importance of considering natural, human, and produced capital to understand whether growth is sustainable.
The Changing Wealth of Nations 2021 tracks the wealth of 146 countries between 1995 and 2018, by measuring the economic value of renewable natural capital (such as forests, cropland, and ocean resources), nonrenewable natural capital (such as minerals and fossil fuels), human capital (earnings over a person's lifetime), produced capital (such as buildings and infrastructure), and net foreign assets. The report accounts for blue natural capital—in the form of mangroves and ocean fisheries—for the first time.
"A deeper and more nuanced understanding of the sustainability of wealth is crucial to a green, resilient, and inclusive future," said World Bank Managing Director for Development Policy and Partnerships, Mari Pangestu. "It is essential that renewable natural capital and human capital are given the same importance as more traditional sources of economic growth, so that policymakers take steps to enable long-term prosperity."
According to the report, global wealth grew significantly between 1995 and 2018, and middle-income countries are catching up to high-income countries. However, growing prosperity has been accompanied by unsustainable management of some natural assets. Low- and middle-income countries saw their forest wealth per capita decline 8% from 1995 to 2018, reflecting significant deforestation. Meanwhile, the value of global marine fish stocks collapsed by 83% due to poor management and overfishing over the same period. The projected impacts of climate change may exacerbate these trends.
In addition, mispricing of assets like carbon-emitting fossil fuels can lead to overvaluation and over-consumption. Development can be put on a more sustainable path by taking a comprehensive view of wealth and putting in place policy measures including carbon pricing to better value and nurture assets such as forests, mangroves, and human capital.
Global wealth inequality is growing, the report indicates. Low-income countries' share of global wealth has changed little from 1995 to 2018, remaining below 1% of the world's wealth, despite having around 8% of the world's population. Over one-third of low-income countries saw declining wealth per capita. Countries with declining wealth tend also to be degrading their base of renewable natural assets. For low-income countries, appropriately managing renewable natural capital, which accounts for 23% of their wealth, remains crucial.
Globally, the share of total wealth in renewable natural capital (forests, cropland, and ocean resources) is decreasing and being further threatened by climate change. At the same time, renewable natural capital is becoming more valuable as it provides crucial ecosystem services. For example, the value of mangroves for coastal flood protection has grown more than 2.5 times since 1995 to over $547 billion in 2018. The value of protected areas per square kilometer has also rapidly increased.
"The Changing Wealth of Nations provides the data and analysis to help governments get prices and policies right for sustainable development," said World Bank Global Director for Environment, Natural Resources, and the Blue Economy, Karin Kemper. "By ignoring polluting and climate warming impacts, fossil fuel assets have historically been overvalued, while assets that contribute to climate mitigation, like forests, are undervalued."
The report shows that human capital, measured as the population's expected lifetime earnings, is the largest source of worldwide wealth, comprising 64% of total global wealth in 2018. Middle-income countries increased their investment in human capital and in turn saw significant increases in their share of global human capital wealth.
Although the long-lasting effects of the COVID-19 pandemic are still unknown, low-income countries are likely to experience the most severe impacts, with a projected loss of 14% of total human capital. Human capital is additionally constrained by gender gaps across all regions and income groups, with little improvement since 1995. Air quality also has serious consequences for both human capital and climate change, and accounts for over 6 million premature deaths annually.
Nonrenewable natural capital wealth (minerals, fossil fuels) has declined since 2014, mainly due to falling commodity prices. The reportlooks at the projected impacts of a low-carbon transition and border carbon adjustment taxes on fossil fuel wealth and provides recommendations for managing the economic risks posed for resource-dependent countries. Countries that are heavily dependent on fossil fuel wealth were found to have lower shares of wealth from human capital, despite their high income levels, with human capital only comprising 34% of their wealth.
The report outlines several priorities for policymakers to diversify and rebalance their national portfolios to be more resilient and sustainable. It recommends actively investing in public goods like education, health, and nature, to prevent unsustainable depletion, and manage future risks. Recommendations also include policy and pricing measures that help reflect the social value of assets and to steer private investment toward better outcomes for all. This may include, for example, actions like repurposing fisheries subsidies, and taking action to price carbon and promote renewable energy assets.
Regional trends
In Sub-Saharan Africa, wealth per capita has increased over the past two decades, but at a lower rate than other regions. 11 countries in Sub-Saharan Africa saw stagnating or even declining wealth per capita between 1995 and 2018 as population growth outpaced net growth in asset values. Human capital in Sub-Saharan Africa has increased more rapidly than any other asset. However, this growth has been unequal, and the female share of human capital is only about one third of the total. Wealth in natural capital has been declining, and many countries in the region have a high dependence on nonrenewable natural resource revenues, especially from fossil fuels.
As of 2018, the East Asia and the Pacific region has the largest share of wealth in the world, with an 188% increase since 1995. Human capital makes up over half of the region's wealth, however, only about one third of human capital was attributed to women. Natural capital comes in at 4% of regional wealth, with renewable natural capital declining, led by the drop in marine fisheries. Cropland wealth is projected to be especially hard hit by climate change in East Asia and Pacific countries.
In South Asia,total wealth has grown since 1995, but due to population growth in the same time period, per capita wealth remains among the lowest in the world. Human capital makes up over half of the region's wealth, but is extremely unbalanced, with over 80% attributed to men, with little change in the past two decades. If gender parity was achieved in South Asia, this could increase human capital nationally by roughly 42 percentage points. As a region, South Asia is also most severely affected by the estimated loss of human capital due to air pollution. Renewable natural capital, particularly cropland, is vital for South Asia, and the value of its blue natural capital also grew over the past two decades.
Wealth in Europe and Central Asia, which includes Western Europe for the purpose of this report, has increased 45% since 1995. Wealth per capita has grown slowly compared with many other regions. Human capital accounts for over half of the region's wealth, with consistent growth compared to other assets. Non-timber forest resources are becoming the main renewable natural capital asset in Europe and Central Asia, due to the value of ecosystem services they provide, while the value of marine fisheries assets has significantly dropped.
Although total wealth has nearly doubled in Latin America and the Caribbean over the past two decades, there are significant contrasts in the trends of wealth per capita. Some countries have more than doubled their wealth since 1995, while in several Caribbean countries, total wealth per capita has declined. Over time, wealth in nonrenewable natural capital has begun to decline, due to price volatility, but renewable wealth is increasing. Wealth in protected areas has more than doubled, despite the fact that land area of forests has declined. Female labor force participation is higher than in any other region, but Latin America and the Caribbean has still not reached gender parity in its human capital.
Wealth has increased in the Middle East and North Africa in the past two decades, but to a lesser extent than the regional GDP over the same period. Human capital makes up the lowest share of total wealth in this region, compared to other regions, with a significant gender imbalance. Nonrenewable natural capital makes up a large portion of the region's wealth and has generated issues for countries facing resources dependence and price volatility. The countries in the region reliant on fossil fuel revenues face unique development challenges in the face of global efforts to shift to low-carbon development. Although cropland remains the main renewable natural asset in the region, per capita cropland wealth has declined over the past two decades. The region will need to preserve and restore its renewable
Renewable Energy Jobs Reach 12 Million Globally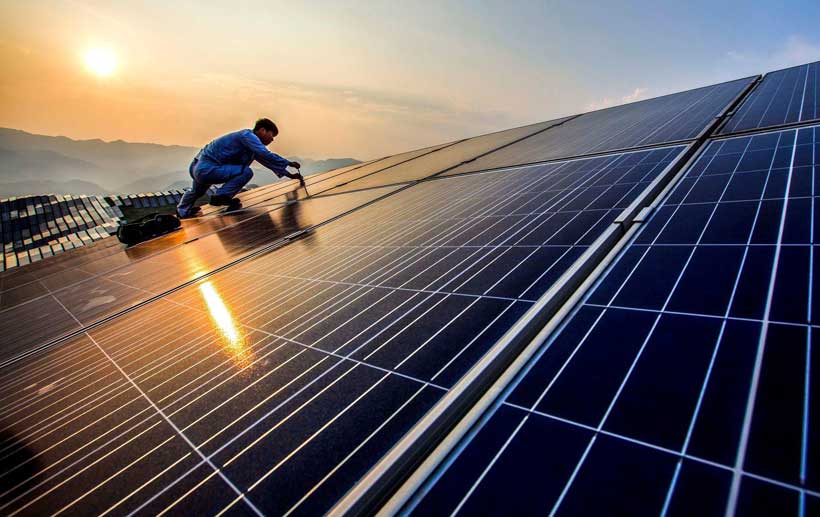 Renewable energy employment worldwide reached 12 million last year, up from 11.5 million in 2019, according to the eighth edition of Renewable Energy and Jobs: Annual Review 2021. The report was released by the International Renewable Energy Agency (IRENA) in collaboration with the International Labour Organization (ILO) at a high-level opening of IRENA's Collaborative Framework on Just and Inclusive Transitions, co-facilitated by the United States and South Africa.
The report confirms that COVID-19 caused delays and supply chain disruptions, with impacts on jobs varying by country and end use, and among segments of the value chain. While solar and wind jobs continued leading global employment growth in the renewable energies sector, accounting for a total of 4 million and 1.25 million jobs respectively, liquid biofuels employment decreased as demand for transport fuels fell. Off-grid solar lighting sales suffered, but companies were able to limit job losses.
China commanded a 39% share of renewable energy jobs worldwide in 2020, followed by Brazil, India, the United States, and members of the European Union. Many other countries are also creating jobs in renewables. Among them are Viet Nam and Malaysia, key solar PV exporters; Indonesia and Colombia, with large agricultural supply chains for biofuels; and Mexico and the Russian Federation, where wind power is growing. In Sub-Saharan Africa, solar jobs are expanding in diverse countries like Nigeria, Togo, and South Africa.
"Renewable energy's ability to create jobs and meet climate goals is beyond doubt. With COP26 in front of us, governments must raise their ambition to reach net zero," says Francesco la Camera, IRENA Director-General. "The only path forward is to increase investments in a just and inclusive transition, reaping the full socioeconomic benefits along the way."
"The potential for renewable energies to generate decent work is a clear indication that we do not have to choose between environmental sustainability on the one hand, and employment creation on the other. The two can go hand-in-hand," said ILO Director-General, Guy Ryder.
Recognising that women suffered more from the pandemic because they tend to work in sectors more vulnerable to economic shocks, the report highlights the importance of a just transition and decent jobs for all, ensuring that jobs pay a living wage, workplaces are safe, and rights at work are respected. A just transition requires a workforce that is diverse – with equal chances for women and men, and with career paths open to youth, minorities, and marginalised groups. International Labour Standards and collective bargaining arrangements are crucial in this context.
Fulfilling the renewable energy jobs potential will depend on ambitious policies to drive the energy transition in coming decades. In addition to deployment, enabling, and integrating policies for the sector itself, there is a need to overcome structural barriers in the wider economy and minimise potential misalignments between job losses and gains during the transition.
Indeed, IRENA and ILO's work finds that more jobs will be gained by the energy transition than lost. An ILO global sustainability scenario to 2030 estimates that the 24-25 million new jobs will far surpass losses of between six and seven million jobs. Some five million of the workers who lose their jobs will be able to find new jobs in the same occupation in another industry. IRENA'sWorld Energy Transition Outlook forecasts that the renewable energy sector could employ 43 million by 2050.
The disruption to cross-border supplies caused by COVID-19 restrictions has highlighted the important role of domestic value chains. Strengthening them will facilitate local job creation and income generation, by leveraging existing and new economic activities. IRENA's work on leveraging local supply chains offers insights into the types of jobs needed to support the transition by technology, segment of the value chain, educational and occupational requirements.
This will require industrial policies to form viable supply chains; education and training strategies to create a skilled workforce; active labour market measures to provide adequate employment services; retraining and recertification together with social protection to assist workers and communities dependent on fossil fuels; and public investment strategies to support regional economic development and diversification.
Read full report
In highly uneven recovery, global investment flows rebound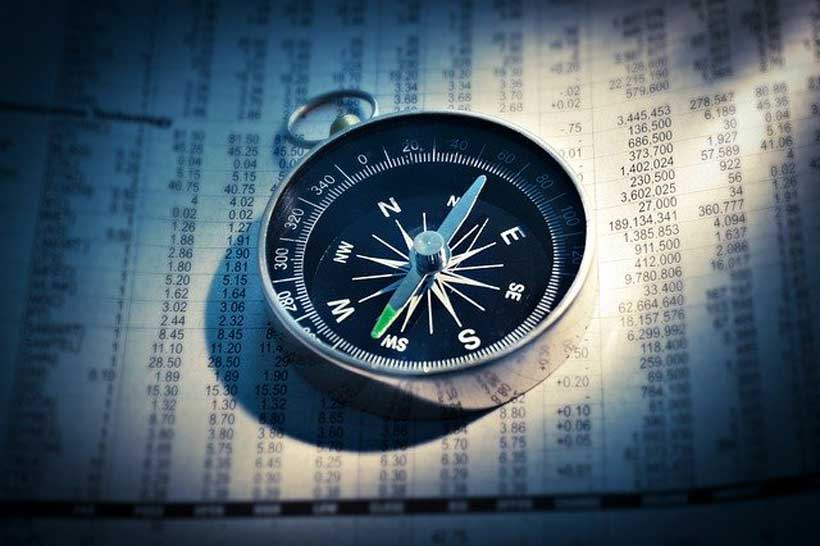 After a big drop last year caused by the COVID-19 pandemic, global foreign direct investment (FDI) reached an estimated $852 billion in the first half of 2021, showing a stronger than expected rebound.
That's according to the latest Investment Trends Monitor, released this Tuesday by the United Nations Conference on Trade and Development (UNCTAD).
It shows the increase in the first two quarters in FDI, recovered more than 70 per cent of the losses stemming from the COVID-19 crisis in 2020.
For the UNCTAD's director of investment and enterprise, James Zhan, the good news "masks the growing divergence in FDI flows between developed and developing economies, as well as the lag in a broad-based recovery of the greenfield investment in productive capacity."
Mr. Zhan also warns that "uncertainties remain abundant".
Global outlook
The duration of the health crisis, the pace of vaccinations, especially in developing countries, and the speed of implementation of infrastructure stimulus, remain important factors of uncertainty.
Other important risk factors are labour and supply chain bottlenecks, rising energy prices and inflationary pressures.
Despite these challenges, the global outlook for the full year has improved from earlier projections.
The growth in the next few months should be more muted than the in the first half of the year, but it should still take FDI flows to beyond pre-pandemic levels.
Uneven recovery
Between January and June, developed economies saw the biggest rise, with FDI reaching an estimated $424 billion, more than three times the exceptionally low level in 2020.
In Europe, several large economies saw sizeable increases, on average remaining only 5 per cent below pre-pandemic quarterly levels.
Inflows in the United States were up by 90 per cent, driven by a surge in cross-border mergers and acquisitions.
FDI flows in developing economies also increased significantly, totalling $427 billion in the first half of the year.
There was a growth acceleration in east and southeast Asia (25 per cent), a recovery to near pre-pandemic levels in Central and South America, and upticks in several other regional economies across Africa and West and Central Asia.
Of the total recovery increase, 75 per cent was recorded in developed economies.
High-income countries more than doubled quarterly FDI inflows from rock bottom 2020 levels, middle-income economies saw a 30 per cent increase, and low-income economies a further nine per cent decline.
Mixed picture for investors
Growing investor confidence is most apparent in infrastructure, boosted by favourable long-term financing conditions, recovery stimulus packages and overseas investment programmes.
International project finance deals were up 32 per cent in number, and 74 per cent in value terms. Sizeable increases happened in most high-income regions and in Asia and South America.
In contrast, UNCTAD says investor confidence in industry and value chains remains shaky. Greenfield investment project announcements continued their downward path, decreasing 13 per cent in number and 11 per cent in value until the end of September.
Agenda 2030
After suffering double-digit declines across almost all sectors, the recovery in areas relevant to Sustainable Development Goals (SDGs) in developing countries remains fragile.
The combined value of announced greenfield investments and project finance deals rose by 60 per cent, but mostly because of a small number of very large deals in the power sector.
International project finance in renewable energy and utilities continues to be the strongest growth sector.
The investment in projects relevant to the SDGs in least developed countries continued to decline precipitously. New greenfield project announcements fell by 51 per cent, and infrastructure project finance deals by 47 per cent. Both had already fallen 28 per cent last year.