Strong labour relations key to reducing inequality and meeting challenges of a changing world of work
Globalisation and rapid technological innovation have spurred unprecedented economic growth but not everyone has benefited. Unions and employers, together with governments, can play a major role in making growth more inclusive and helping workers and businesses face the challenges of a changing world of work. Good labour relations are a way to reduce inequalities in jobs and wages and better share prosperity, according to a new OECD-ILO report.
Building Trust in a Changing World of Work finds that trade union membership is declining in a majority of countries, while in several emerging economies large shares of the workforce are still in the informal economy. The share of employees whose job conditions and pay are regulated by collective bargaining varies greatly across sectors and countries, from less than 10% in Turkey to over 90% in Sweden. Coverage of collective bargaining have also seen a marked decline in many countries over the last decades, although in some countries more workers are covered today thanks to decisive policy reforms.
"Creating more and better jobs is key to achieving inclusive economic growth. At a time marked by increasing job insecurity, wage stagnation and new challenges from the digital revolution, constructive labour relations are more important than ever," said OECD Secretary-General Angel Gurría, launching the report alongside Swedish Foreign Affairs Minister Margot Wallström, French Labour Minister Muriel Pénicaud, ITUC General Secretary Sharan Burrow and ILO Deputy Director-General for Field Operations & Partnerships, Moussa Oumarou.
The report is part of the Global Deal for Decent Work and Inclusive Growth, an initiative launched in 2016 by the Swedish Prime Minister Stefan Löfven and developed in cooperation with the OECD and the ILO. This multi-stakeholder partnership aims to foster social dialogue as a way of promoting better-quality jobs, fairer working conditions and helping spread the benefits of globalisation, in keeping with the Sustainable Development Goals. The Global Deal has around 90 partners representing governments, businesses, employers' and workers' organisations and other bodies who make voluntary commitments to contribute to a more effective dialogue and negotiated agreements on labour issues.
"We are convinced that the Global Deal for Decent Work and Inclusive Growth can  help to spur more and better social dialogue so we can provide all workers with strong voices, protection, fair working conditions and good levels of trust with employers," Mr Gurría said.
"The new report shows that enhanced social dialogue can create opportunities for more inclusive labour markets and economic growth, better socio-economic outcomes and greater well-being for workers, improved performance for businesses and restored trust for governments," said ILO Director-General Guy Ryder.
Some 2 billion workers around the world – more than half the global labour force – are in informal and mostly insecure jobs, according to the report, meaning they do not have formal contracts or social security. Annually there are 2.78 million work-related deaths and 374 million non-lethal work-related injuries and illnesses.
The report highlights the crucial role that unions and employers can play in shaping the future of work by jointly deciding what technologies to adopt and how, contributing to manage transitions for displaced workers, helping identify skills needs and developing education and training programs. The report also shows that when looking at the OECD Guidelines for Multinational Enterprises companies with a higher social score (a measure of their capacity to generate trust and loyalty among the workforce, customers and wider society) also have a stronger financial performance.
This report analyses the voluntary commitments made by Global Deal partners and gives examples of initiatives to improve labour relations that have been taken in different countries and sectors.
Less Than Half Pay for Media, News and Entertainment, But Willingness to Pay Is Rising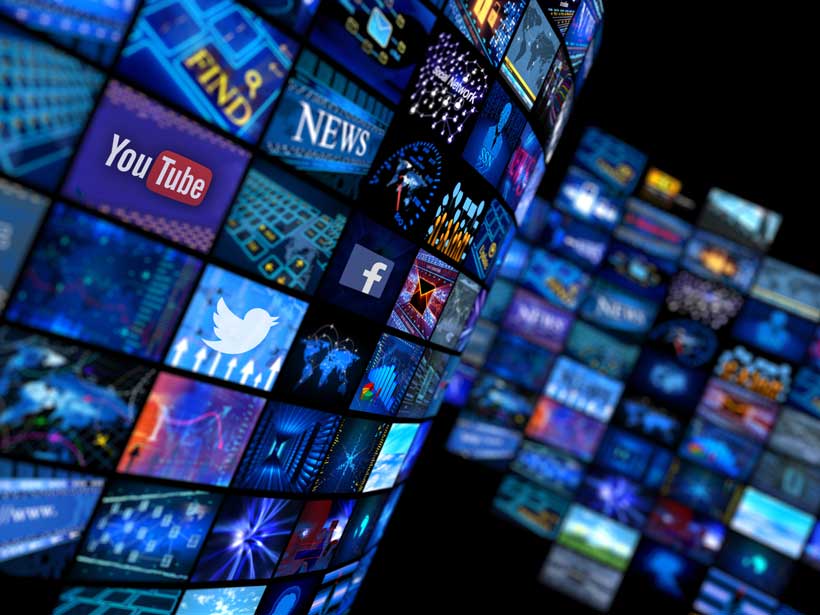 Less than half of consumers pay for media, with 16% paying for news and 44% paying for entertainment – but a willingness to pay is rising, according to new research published by the World Economic Forum.
Between 80% and 90% of consumers spend 24 hours reading, watching or listening to news and entertainment per week. Almost 60% of consumers have registered for a media service (free or paid) and have on average seven media services covering video, sport, gaming, music, podcasts, news and blogs. The study also highlights three strategic shifts in media – new payment architectures, the rise of podcasts and changing advertising environments.
"The current coronavirus challenge only emphasizes the indispensable role that media play in society today. With the value of content growing, the industry needs financial models that enable them to fulfil their social functions while still supporting widespread access to critical content. This can't happen in isolation: it requires dialogue, including with regulators, to find solutions that balance innovation, consumer welfare and corporate responsibility of every stakeholder in the media industry", said Kirstine Stewart.
The research is based on a survey, conducted for the Forum by Nielsen between early October and late November 2019, which asked more than 9,100 people in China, Germany, India, South Korea, the United Kingdom and the United States about their media consumption and payment habits and preferences. In addition, between May 2019 and January 2020 the World Economic Forum consulted around 100 executives from advertising, entertainment, news and other parts of the media industry about business strategies to attract and retain consumers – along with the implications these could have for society.
The consolidated findings show that, although the proportion of people paying for content may be small today, future willingness to pay is rising. Globally, those willing to pay in the future is 53% for news and 70% for entertainment.
Furthermore, two of the most dynamic global economies – China and India – show reasons for optimism. In China, 25% pay for news and 59% have at least one paid video or sport service, numbers may be explained by the greater prevalence of pay-per-use models in the country.
In India, consumers report a significant willingness to grow the number of news and entertainment services they pay for. Respondents say they are willing to pay for closer to three entertainment services and four news services, more than the maximum of between one and two services that most other countries report a willingness to pay for. This is juxtaposed with data from other countries, where consumers appear inclined to reduce their number of paid entertainment services, reporting preferences for a reduction in the number they have at present.
The findings also show that across countries young people (16-34) are more likely to pay for content. An average of 61% currently pay for entertainment and 17% for news, figures that are in both cases above the global averages in the general population. Looking at socioeconomic status, however, shows a greater presence of paid news subscriptions among higher income or higher status individuals. This suggests that concerns of emerging "information inequalities", where wealthier consumers have access to more or higher quality information, are very real.
With this in mind, the Forum's research considers the important question of who should be responsible for funding the production of content. On average, most consumers (55%) are aware that advertising can subsidise content creation. Yet almost half of respondents skip adverts whenever possible and almost three in four make efforts to reduce their exposure to it.
Although advertisers, consumers and governments each have a role to play in financing content, the survey results suggest that consumers expect governments to take a bigger role in supporting access to news than entertainment: 35% versus 18% respectively.
As these trends play out in an increasingly dynamic media environment, media companies are pursuing strategies to attract and retain paying consumers. The paper discusses the implications of moves into media by so-called "supercompetitors" in the digital economy.
These companies use content to drive value to other parts of their businesses and in doing so create opportunities and challenges for the industry. The Forum argues for further study of the impact of these actions on the media landscape and the wider economy and calls for an examination of how regulation could be used to balance innovation, consumer welfare and corporate responsibility more effectively.
East Asia and Pacific: Countries Must Act Now to Mitigate Economic Shock of COVID-19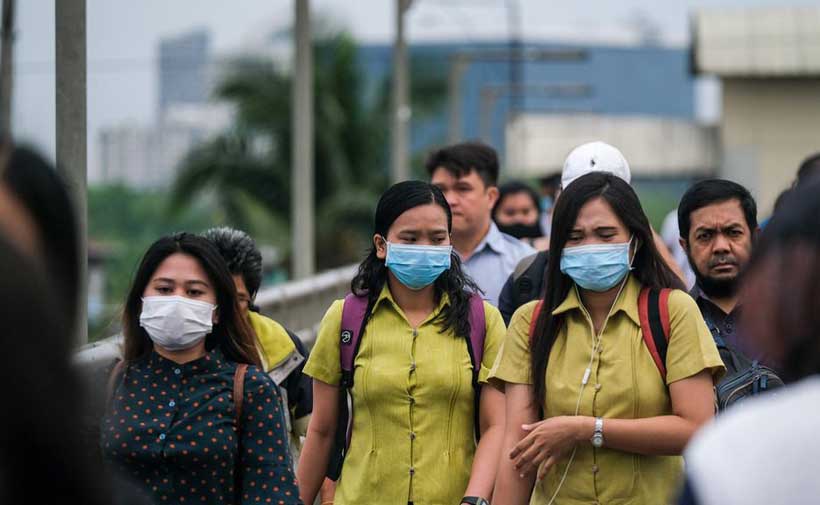 The virus that triggered a supply shock in China has now caused a global shock. Developing economies in East Asia and the Pacific (EAP), recovering from trade tensions and struggling with COVID-19, now face the prospect of a global financial shock and recession.
Sound macroeconomic policies and prudent financial regulation have equipped most EAP countries to deal with normal tremors. But we are witnessing an unusual combination of disruptive and mutually reinforcing events. Significant economic pain seems unavoidable in all countries. Countries must take action now – including urgent investments in healthcare capacity and targeted fiscal measures – to mitigate some of the immediate impacts, according to East Asia and Pacific in the Time of COVID-19, the World Bank's April 2020 Economic Update for East Asia and the Pacific.
In a rapidly changing environment, making precise growth projections is unusually difficult. Therefore, the report presents both a baseline and a lower case scenario. Growth in the developing EAP region is projected to slow to 2.1 percent in the baseline and to negative 0.5 in the lower case scenario in 2020, from an estimated 5.8 percent in 2019. Growth in China is projected to decline to 2.3 percent in the baseline and 0.1 percent in the lower case scenario in 2020, from 6.1 percent in 2019. Containment of the pandemic would allow for a sustained recovery in the region, although risks to the outlook from financial market stress would remain high.
The COVID-19 shock will also have a serious impact on poverty. The report estimates that under the baseline growth scenario, nearly 24 million fewer people will escape poverty across the region in 2020 than would have in the absence of the pandemic (using a poverty line of US$5.50/day). If the economic situation were to deteriorate further, and the lower-case scenario prevails, then poverty is estimated to increase by about 11 million people. Prior projections estimated that nearly 35 million people would escape poverty in EAP in 2020, including over 25 million in China alone.
"Countries in East Asia and the Pacific that were already coping with international trade tensions and the repercussions of the spread of COVID-19 in China are now faced with a global shock," said Victoria Kwakwa, Vice President for East Asia and the Pacific at the World Bank. "The good news is that the region has strengths it can tap, but countries will have to act fast and at a scale not previously imagined."
Among the actions recommended by the report are urgent investments in national healthcare capacity and longer-term preparedness. The report also suggests taking an integrated view of containment and macroeconomic policies. Targeted fiscal measures – such as subsidies for sick pay and healthcare – would help with containment and ensure that temporary deprivation does not translate into long-term losses of human capital.
"In addition to bold national actions, deeper international cooperation is the most effective vaccine against this virulent threat. Countries in East Asia and the Pacific and elsewhere must fight this disease together, keep trade open and coordinate macroeconomic policy," said Aaditya Mattoo, Chief Economist for East Asia and the Pacific at the World Bank.
The report calls for international cooperation and new cross-border public-private partnerships to ramp up the production and supply of key medical supplies and services in the face of the pandemic, and to ensure financial stability in the aftermath. Critically, trade policy should stay open so medical and other supplies are available to all countries, as well as to facilitate the region's rapid economic recovery.
Another policy recommendation is easing credit to help households smooth their consumption and help firms survive the immediate shock. However, given the potential of an extended crisis, the report emphasizes the need to couple such measures with regulatory oversight, particularly as many countries in EAP already carry a high burden of corporate and household debt. For poorer countries, debt relief will be essential, so that critical resources can be focused on managing the economic and health impacts of the pandemic.
The report also highlights the substantially higher risk of falling into poverty among households dependent on sectors that are particularly vulnerable to COVID-19 impacts, such as tourism in Thailand and the Pacific Islands, manufacturing in Cambodia and Vietnam, and among households dependent on informal labor in all countries. In some countries, the impact of COVID-19 comes on top of country-specific factors, such as droughts (Thailand) or commodity shocks (Mongolia). In the Pacific Island countries, the outlook for 2020 is subject to substantial risks due to their economies' reliance on grants, tourism, and imports.
Due to the COVID-19 pandemic, economic circumstances within countries and regions are fluid and change on a day-by-day basis. The analysis in the report is based on the latest country-level data available as of March 27.
The World Bank Group is rolling out a $14 billion fast-track package to strengthen the COVID-19 response in developing countries and shorten the time to recovery. The immediate response includes financing, policy advice and technical assistance to help countries cope with the health and economic impacts of the pandemic. The IFC is providing $8 billion in financing to help private companies affected by the pandemic and preserve jobs. IBRD and IDA are making an initial US$6 billion available for the health-response. As countries need broader support, the World Bank Group will deploy up to $160 billion over 15 months to protect the poor and vulnerable, support businesses, and bolster economic recovery.
'Concerted efforts' needed to meet 2030 Global Goals in Asia-Pacific region
Action to reverse the depletion and degradation of the environment across Asia and the Pacific is a top priority if the region is to stay on course to meet the Sustainable Development Goals (SDGs), according to a new United Nations report launched online, for the first time, on Tuesday.
In the Asia and the Pacific SDG Progress Report 2020, the UN Economic and Social Commission for Asia and the Pacific (ESCAP) draws attention to the region's poor performance on most of the measurable environmental targets of the 2030 Agenda for Sustainable Development, to determine where additional effort is needed and where momentum for future progress is building.
"Our analysis finds that the Asia-Pacific region has struggled the most with two Goals: advancing responsible consumption and production, and climate action", observed UN Under-Secretary-General and ESCAP Executive Secretary Armida Salsiah Alisjahbana.
The flagship report sounded the alarm for the Asia-Pacific region to "urgently" foster sustainable resource usages, improve waste management, increase natural disaster resilience and enact policies to adapt to climate change impacts.
For example, the report reveals that the region emits half of the world's total greenhouse gases which add to carbon emissions – a number which has doubled since 2000. Around 35 per cent of countries there continue to lose areas of forest, and the share of renewable energy has dropped to 16 per cent, one of the lowest rates globally.
A ray of light
On a positive note, many countries are showing remarkable progress on SDG 4 by improving the quality of education, as well as on SDG 7 – providing access to affordable and clean energy – making these two Goals well within reach.
And according to the report, the region is also making good progress on economic targets, although the data for report pre-dates the arrival of the coronavirus pandemic, which has caused a global economic slowdown.
It points out that in 2017, the real gross domestic product per capita growth in the region was more than double the world average, while at least 18 countries in the region were experiencing less income inequality.
Yet, to grow more sustainably and equitably, the current economic progress of the region must be aligned with human well-being and a healthy environment.
The report reveals that progress has been far too slow in areas such as SDG 5, gender equality, and SDG 11, building sustainable cities and communities.
Moreover, ESCAP warned that without concerted and extra efforts from all concerned, the region remains unlikely to meet any of the 17 SDGs by 2030.
"The region is not even moving in the right direction", underscored Ms. Alisjahbana.
Asia-Pacific subregions
Progress has also been uneven across the five subregions of Central, East, South, Southeast and Western Asia.
Singled out as areas where progress has been mixed, were SDG 10 to reduce inequalities; SDG 12 for responsible consumption and production; and SDG 16, which highlights the need for peace, justice and strong institutions.
However, steady improvement in electricity was a positive example of collective progress across the five subregions, particularly in rural areas.
Gathering data
While SDG data for each indicator has substantially increased in Asia and the Pacific -– from 25 per cent in 2017 to 42 per cent in 2020 -– it is still lacking in relation to half of the Global Goals indicators, especially those with slow progress. ESCAP flags that this highlights the urgent need to strengthen the policy-data nexus in the region.