How Muslim Propagators Swindle the Western Civilization: Islam and Science Expropriation (D)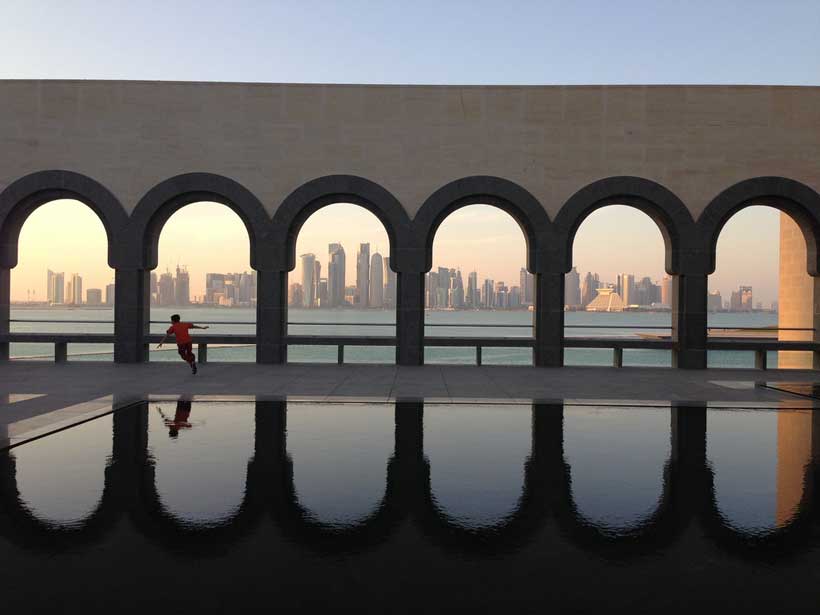 Muslims take high pride and boast about the critical contributions "Islamic Sciences" to civilization. It would require considerable space just to recite the many so-called crucial discoveries were allegedly ascribed to Muslims' inventions. We are told that Muslim scientists originated in the Islamic world laid the ground to public hospitals, libraries, and universities. Muslim scientists laid the foundations of agricultural science and invented the coffee. Muslim scientists developed theories of evolution long before Darwin and proposed laws of gravitation that were proved by Newton centuries later on; Muslim scientists invented "flight control surfaces" that are "believed to have come from the medieval Islamic world."
It is amazing, in fact confusing and perplexing to enter Islamic internet sites, for example muslimheritage.com. The impression is that Islam has invented everything on Earth from the beginning of history, and continues to discover and invent everything. Unfortunately, it seems as if according to this site Islam has caused the emergence and the existence of humanity, without Islam human beings would have been perished. Here is the list most of Muslim propagators in the West mention as the greatest and the firsts. Most of them were highly influenced by the Mu'tazila ideology.
Muḥammad Ibn Mūsa al-Khwārizmi(d. 850), was a Mathematica scholar hailed as the algebra inventor. However, he was not an Arab but Persian in origin and Zoroastrian in his religion. There is widespread misconceptions that Muslims "invented algebra". Maybe this fallacy is due to the fact that the word "algebra" is Arabic, derived from Khwarizmi's book, Addition and Subtraction after the Method of the Indians. Yet, the name of his book also refers to the fact that it was based on Indian or Greek sources.
Khwarizmi did not "invent" algebra.  There are proven archaeological evidence that the roots of algebra date back to the ancient Babylonians, and were then developed in Egypt and Greece. The Chinese and especially the Indians also advanced algebra. The most important pre-modern scholar was Diophantus of Alexandria in the third century AD, called "the father of algebra." He wrote series of books, Arithmetica, dealing with solving algebraic equations. Archimedes was the first mathematician to derive quantitative results from creation of mathematical models of physical problems. He was responsible for the first proof of the law of the lever and the basic principle of hydrostatics.
However, the most important mathematical text of Greek times, and probably of all time, the Elements of Euclid, written about 2300 years ago. In his book there are simply definitions, axioms, theorems, and proofs. Euclid's work provided the field of Mathematics with a model of how 'pure mathematics' should be written, with precise definitions, carefully stated theorems, and logically coherent proofs. Euclid is thus first and foremost famous for creating a brilliant synthesis of the field.It is of note to mention that Diophantus and Euclid, like many other great Greeks taught and wrote at the most important institution of ancient time, the Library of Alexandria, founded by Ptolemy. This institution soon became a focal point of highest developments in Greek scholarship, both in the humanities and the sciences – and it was burned by the invading Arabs, headed by 'Umar bin al-Khattab.
As for India, in 770, an Indian scholar brought two highly important mathematical works to Baghdad eg Brahmasiddhanta (Sindhind to Arabs) by the great 7th century Indian mathematician Brahmagupta, mathematician and astronomer, which contained early ideas of Algebra. The second manuscript contained a revolutionary system of denoting number and the concept of zero. Therefore, Khwarizmi took this work, combined it with Greek geometry (algebra developed by Hero of Alexandria). Indian numerals were used by Khwarizmi in algorithms (a Latinized version of his name) to solve certain mathematical problems. Hence Muslims certainly did not discover either zero or algebra and our so-called 'Arabic Numerals' are actually Indian (Hindu) Numerals.
Ibn Sīnā' (Avicenna. d. 1037), and Abū Bakr ar-Rāzī (Rhazes. d. 925), were both great physiciansand significant thinkers. However, both were Persians and not Arabs, and both were at best highly unorthodox Muslims. ar-Razi didn't believe a single word of the Islamic religion. Whatever contributions they made were more in spite of than because of Islam. Ibn Sina was always on the run of the fear of Islamic persecution, spent time in prison or had to write his works under the most severe circumstances. His greatest work, the Canon of Medicine, has become a standard work in Ehrope for the the next 600 years, but the Islamic rulers called hin an apostate (Murtad), and made his life intolerable as in his instruments he used to dissect pigs.
Moreover, while they should be considered to have been competent physicians, the greatest revolution in the world history of medicine was the germ theory of disease, championed by the Frenchman Louis Pasteur and the German Robert Koch in late nineteenth century Europe. They were aided in this by the microscope, which was an exclusively European invention.Islam continues with its misleading approach even concerning today's "inventions." In an article relating to Islamic medicine it is stated that in 2007 Malaysian scientist, Muszaphar Shukor, "became the first to perform biomedical research in outer space." No less. Perhaps that meant he was the first Muslim to perform biomedical research in space. But this is exactly Islam.
Muslims comment on Abū Fath 'Umar al-Khayyāmi, known as Omar Khayyam (d. 1131), who was a Persian philosopher, and creative mathematician, but he was not an Arab, and even not Muslim. Omar Khayyam was a wine lover who could at best be described as an extremely unorthodox Muslim. By and large he has been held either in ignominy, contempt, total disregard and oblivion by almost the entire Muslim world, and especially the Arab countries. He loved wine, women, and songs. He admired and praised the Zoroastrian religion. At the end, scientifically, he did not leave an impression on any science. Praising him today by Muslim propagators may hint of their desperation. How a Western-style materialist was created in an Islamic environment in early Middle-Ages and seems to openly defy the puritanical mind-set of 21st century apocalyptic Islam?
There is also Abū Mūsā Jābir Ibn Ḥayyān(d. 815), is hailed by Muslim propagators as the father of chemistry, by systematizing a "quantitative" analysis of substances. He was a Persian and not an Arab chemist and alchemist. He did good work in alchemy for his time and may have been the first person to create some acids, but he falls far short of Antoine Lavoisier and those who developed modern chemistry in late eighteenth and early nineteenth century Europe. Muslim scientists have deepened their knowledge, however, their ideas are only to be found in fictional novels, rather than learning about their fundamental contributions from scientific databases.
Nasir al-Din al-Tūsī (d. 1274), was Persian and not an Arab physician and astronomer. According to Muslim Heritage, al-Tusi was a prolific writer in different fields of science. He wrote over 150 works in Arabic and Persian that dealt with mathematical sciences, philosophy, and the Islamic religious issues. By that he acquired the honorific title of Khwāja (distinguished scholar); Ustādh Bashariyah (teacher of mankind); and Mu'alimal-Thālith (third teacher, after Aristotle and al-Fārābī). He was the director of the Islamic astronomical observatory of Marāgha.However, astronomy was invented in India, based on the Ptolemaic Greek theoretical framework, and al-Tusi achievements made only some adjustments in the field.
Ḥunain Ibn Ishāq (d. 873), Johannitius in Latin, was Christian Nestorian (Assyrian) in his origin and even not Muslim. He was one of the most prominent translators of Greek books into Syro-Aramaic and Arabic. Soon he, his son and his nephew had made Galen's medical treatises as well as Hippocratic works and texts by Aristotle, Plato and others available in Arabic. Hunayn's own compositions include two on ophthalmology: the Ten Treatises on the Eye and the Book of the Questions on the Eye. His books had some influence but his importance came by transmitting the pure Galenic theory of vision.
Abū Naṣr Muḥammad al-Farābī (d. 950) was not an Arab, but from Khorasam, nowadays state of Kazakhstan. He was a renowned philosopher, known in Islamic circles with honorific title "the Second Master" (after Aristotle). He is credited with preserving the original Greek texts during the Middle-Ages, but not their translator. Mohamad Abdalla claimed that in the twelfth century, the West discovered, via a translated catalogue of sciences (map of knowledge) by al-Farābīthe existence of a considerable body of Antiquity's scientific work. The West started examining these sciences, including astronomy, biology, botany, mathematics, and medicine. In addition, medieval European university became the institutional manifestation of al-Farābī's map of knowledge. The translated work of Islamic knowledge formed the basis and the scientific foundation of the university in its living reality "the reality of its syllabus, the content of its teaching."
Abu Yūsuf Yaʻqūb al-Kindī (d. 873), known as "the Philosopher of the Arabs", was an Arab Muslim philosopher, and is hailed as the "father of Islamic philosophy, for his synthesis, adaptation and promotion of Greek and Hellenistic philosophy. Abbasid Caliphs appointed him to translate "the philosophy of the ancients," as Greek philosophy was often referred to by Muslim scholars, into Arabic. This had a profound effect on his intellectual development, and he wrote many original treatises in many subjects. al-Kindī also played an important role in introducing the Indian system of numbers, traced back to 500 BC. The Indian numerals was spread to Sassanid Persia and was also used by the Assyrian and Nestroians. He was one of the first to attempt to reconcile Islam with Greek philosophy, especially with Aristotle, a project that soon failed due to religious resistance. De Lacy O'Leary reflects the significant topic that almost all Muslim thinkers and philosophers were classed as Aristotelians, tracing their intellectual descent from al-Kindī and al-Farābī.This is a romantic and tranquil picture.However reality gives different picture. al-Mutawwakil, the Abassid caliph, was convinced that Kindī had dangerous beliefs, and ordered the confiscation of his personal library, and punishment of fifty lashes before a large crowd. Other scholars, like al-Rāzī, Ibn Sinā, and Ibn Rushd were also subjected to some degree of persecution, and a part of them had to flee their countries for their own safety from the persecuting Islam.
Abū 'AlīḤasan Ibn al-Haytham (Alhazen. d. 1040) was an Arab, and of all the list of the mentioned scientists, the highest-ranking contribution by any Muslim scholar. He was invited and remained in Egypt for the rest of his life, patronized by the Fatimi Caliph, al-Hākim. Indeed, Alhazen made significant contributions to the principles of optics, due to direct access to Greek optical theory. He relied heavily on the Greek scientific tradition, but the synthesis he created was new. His most important Book of Optics(Kitāb al-Manāzir), a great original scientific work written in Arabic has been ranked as one of influential books in the history of physics. He was perhaps the only Arab who was really important to scientific contributions.
Alhazen was a prolific writer on all aspects of science and natural philosophy, including some ninety of which he acknowledged authorship. These includes commentaries on the optical works of Euclid and Ptolemy, and analyses of Aristotle's Physics. He read Hippocrates and Galen on medicine, Plato and Aristotle on philosophy and wrote commentaries on many Greek philosophers. His treatise on optics contains a substantially correct model of vision.The best analysis of the issue is by David C. Lindberg. According to him, Alhazen's essential achievement was to obliterate the old battle lines. He was neither Euclidean nor Galenist nor Aristotelian, or else; he was all of them. Tragically enough, his Book of Optics was not widely used in the Islamic world afterwards. The reason, his work was considered as blasphemy, and some of his disciples were put on fire as apostates.
Moreover, the French thinker Rémi Brague, claims that Muslims lacked the European instinct for self-criticism and appreciation of the other. Even though Muslims did translate scientific works from Greek and a few other languages into Arabic, they didn't bother to preserve the originals. This made the act of going back to the sources to really understand them impossible. However, Brague was wrong. The Muslims did not preserve the originals purposely and intentionally. From the beginning they wanted the immitaton to become the original. This is one of the Arab-Islamic significant traits perceiving the world being totally Islamic.
Brague also quotes Ibn Khaldun, who has refered to this in his Muqaddimah: "Muslims desired to learn the sciences of the nations, to make them their own through translations. They pressed them into the mold of their own views. They peeled off these strange tongues into their own idiom, and surpassed the achievements of the non-Muslims in them. The manuscripts in the non-Arabic languages were forgotten, abandoned, and scattered. All the sciences came to exist in Arabic. The systematic works on them were written in Arabic. Thus, students of the sciences needed a knowledge of Arabic writing."
Analyzing scientific topics and academic faculties
Universities. Islam did not establish secular scientific universities. Islam did established religios universities, like al-Azhar. Even though al-Azhar was a center of education in the Islamic world, it was a center of religious learning and Sharī'ah alone, not secular learning and science. al-Azhar was created in the tenth century as an institute of Islamic religion studies. Contemporary Muslim propagators hail it as one of the oldest universities, but this is really a joke. It was never a university but an Islamic religious study institute.
Bassam Tibi relates to this: "Some Islamic historians wrongly translate the term Madrasa as university. This is plainly incorrect: If we understand a university as universitas litterarum, or consider, without the bias of Eurocentrism, the cast of the universitas magistrorum, we are bound to recognise that the university as a seat for free and unrestrained enquiry based on reason, is a European innovation in the history of mankind.Universities were the Assyrians and Buddhist invention. Among the best is the Great Monastery of Nalanda in India. It was not established by Muslims; in fact, it was destroyed by Muslims, as were so many cultural treasures in India, Central Asia and the Middle East. Though some texts were reintroduced to Europe via Arabic translations, but neither the inventions nor the translators were Arabs or Muslims. The Greek texts that were translated into Arabic were copied by Greek-speaking Byzantine Christians and others, and most tragically the originals disappeared or burnt.
Without the separation of church and state, the West would not have produced a deeply rooted natural philosophy that was disseminated through Europe by virtue of an extensive network of universities, which laid the foundation for the great scientific advances made in the sixteenth and seventeenth centuries. A striking number of the leading scholars in early modern Europe, from Copernicus to Galileo and Newton, had studied at these institutions. Although the Scientific Revolution began in the seventeenth century with the systematic use of the experimental method and a more critical view of the knowledge of the ancients, exemplified by individuals such as Galileo, the initial institutional basis for these developments was laid with the natural philosophers of the medieval universities.
It is an historical fact that scientific revolution happened in Europe. The foundations for the study of modern science were laid in the European universities. The natural sciences became "the foundation and core of a medieval university education." The earliest European universities, such as the University of Bologna in Italy and Oxford in England, were created in the eleventh century, but many more were added during the twelfth and thirteenth centuries. The medieval European university represented a real innovation when the Greco-Roman heritage was slowly recovered. After the Crusades, translations directly from Greek via Byzantine manuscripts acquired from Constantinople. Unfortunately they were stopped after the Ottoman occupation of Constantinople. Again, Islam has proven to disruptive and distructive when it comes to sciences.
Toby E. Huff quotes: Something like 87% of the European scientists born between 1450 and 1650 [who were] thought worthy of inclusion in the Dictionary of Scientific Biography were university educated.' More importantly, 'A large proportion of this group was not only university educated but held career posts at a university.' For the period 1450-1650 this was 45 percent, and for 1450-1550, it was 51 percent. In short, sociological and historical accounts of the role of the university as an institutional locus for science and as an incubator of scientific thought and argument have been vastly understated. Indeed, Islam has nothing to do with this processes. Universities and Islam are contradictory.
The legal system that developed in 13th century Europe, which saw the absorption of Greek philosophy, Roman law, and Christian theology, was instrumental in forming a philosophically and theologically open culture that respected scientific development. European universities were legally autonomous and they could develop their own rules, scholarly norms, and curricula, depending on curiosity, skepticism, and inquisitiveness. It was only this attitude of inquiry that helped lay the foundation for modern science.
The network of universities facilitated the spread of information, knowledge and debate and served as an incubator for many later scientific advances in Europe. These developments had never occurred in the Arab lands. Moreover, all of these innovations were made centuries before European colonialism had begun. In fact, it was the time when Europe itself was a victim of Islamic colonialism and violent aggressive Jihad being waged by the Ottomans in the remaining Byzantine lands, and the Mediterranean coasts had suffered centuries of Islamic raids.
Mathematics, geometry trigonometry. Mohamad Abdalla claims that Muslims developed Greek geometry and then used it in designing wheels of all kinds, including waterwheels and other systems for drawing water, in improving farming equipment, and, inevitably, in devising engines and devices of war. In the ninth century, Thābit ibn Qurra wrote on cubatures and quadratures; advanced the study of parabolas; and translations of Appollonius' Conics, Archimedes' treatises, and Nicomachus' Introduction to Arithmetic. Moreover, he continues legends, trigonometry was invented by the Arabs. They were the first to formulate explicit trigonometric functions. Khawarizmi, the Muslim mathematician and the first to establish algebra and algorithm and to compose many astronomical tables. Habbash al-Hāsib was the first to use tangents cotangent functions. Abu al-Wafā' al-Buzanji, the first person to demonstrate the sine theorem for general spherical triangle, which is attributed to Copernicus. Bayruni was the first to write on spherical trigonometry, calculated the approximate value of a diagonal of one degree, and was the first to demonstrate that for a plane triangle.
The problem with this list is that all of them were not the first and all of them were not Arabs. Khawarizmi was a Persian mathematician and astronomer; Thabit ibn Qurrah was a Sabian mathematician and physician from Harran, Turkey; Habbash al-Hāsib Persian astronomer and mathematician; Abu al-Wafā' al-Buzanji was a Persian mathematician; and al-Bayruni was born in todays' Uzbekistan. There is no accurate information whether they were Muslims at all or forcibly converted to Islam. What is clear that their knowledge, whatever it worth, was not Islamic originated.
Persian scientific efforts contributed significantly to academic development of clinical pharmacology and medicine. One example is the practical production in food industry. Persian scientists improved the cooking process in such a way that long before others they could enjoy the taste of pure sugar. The list of Persian scientists that have enriched clinical chemistry, pharmacology, and thus medical therapy and medicine, is almost endless. The Persian poet, Ferdowsi composed in the 11th century his famous work Shahnameh, the 'Book of Kings." With this book the poet elevates the Persian language, 300 years after the destruction of Sassanid empire. While most of the conquered countries would lose their culture and language forever the Persian poet Ferdowsi prevented this tragedy for Persia. The Sumarians, one of the first Aryan peoples, integrated astronomy and medical science. The medical profession of doctor goes aback as far as 4000 years, with traces of medical instruments and recipes. Nothing Islamic.
Algebra already existed in ancient Mesopotamia. Algebraic symbolism was employed by Diophantus in Greco-Roman times. Muslims never made use of such symbols. Moreover, wheels of all kinds and farming equipment where all well-known to the Pharaonics and Assyrians long time before Islam; and geometry and trigonometry were invented in India, and some of them by Assyrians. And one more thing: please do not feel uncomfortable reading Muslim were the first of everything. History belongs to them, and everything was created for them and according to their will. They have the best example in Muhammad. He was the greatest human who ever lived and the best model for all humanity: al-Insān al-Kāmil, "the ideal perfect man" whose life is to be imitated by all Muslims and must be obeyed (3:32; 4:79; 8:20; 24:54). Muhammad is the uppermost "beautiful model of conduct" (33:21), a man of "sublime moral character" (68:4).
Medicine. Mohamed Abdalla assisted by Islamic Heritage site claims that "Muslims also excelled in and made original contributions to medicine… Muslims produced new medical knowledge, by systematizing the inconsistent Greco-Roman medical knowledge by writing encyclopedias and summaries. The influence of Islamic medicine in the West was critical, due to the mass of information it conveyed and because it helped establish medicine as a science. In this background Islamic medicine developed and advanced, and at its zenith produced such towering physicians like Ibn Sinā and al-Rāzi, considered to be among the greatest physicians ever known."
"ar-Rāzi is the keenest original thinker and greatest clinician not only of Islam but of all the Middle Ages. He was the Islamic world's greatest original clinical and observational physician… He applied chemistry and physics to medicine… wrote a medical encyclopedia and a treatise on smallpox and measles that was the earliest of its kind and considered a masterpiece of Arabic medical literature. He was a pioneer in pediatrics, obstetrics, and ophthalmology… the inventor of the Seton in surgery, and the first to relate hay fever to a rose's scent, and mastered by psychological shock and of using psychosomatic medicine and psychology. Another great figure Ibn Sinā, was the most renowned physician, philosopher, astronomer and mathematician… representing the climax of medieval philosophy… His book, Canon of Medicine, influenced Europe's medical schools for the next 600 years and was probably the most used of all medieval medical references."
However, it is interesting that what is called Islamic medicine was in fact Assyrian and Jewish, and it was built on known traditions, mainly theoretical and practical knowledge developed in Greece and Rome, in Babylon, Persia and India. Here is what ar-Rāzi said about Islam: Muslims get angry and spill the blood of whoever confronts them with questions about their religion. They forbid rational speculation, and strive to kill their adversaries. This is why truth became thoroughly silenced and even concealed. Muslims claim that the Qur'an is miraculous and the infinite words of Allah, and 'whoever denies it, let him produce a similar one.' Indeed, we can produce thousands similar, which are more appropriately phrased and state the issues more succinctly. Muslims are talking about a work which recounts ancient myths, is full of contradictions and does not contain any useful information or explanation. Now, can one who utter such words be a Muslim?
As said before, both ar-Rāzi and Ibn Sinā' were great physiciansand thinkers. However, both were Persians and not Arabs, both were highly unorthodox if they were Muslims at all, and both made their contributions in spite of Islam and not because of Islam. The fact is that as in almost every science, the observatory as a scientific and cultural institution failed to take root in the Arabic-Islamic world. European anatomists were practicing dissections on the pigs and also human body. Consequently, they had a considerable stock of empirical knowledge about human anatomy that was not available in the Arab-Muslim world. Engaged in a variety of practices that would have been forbidden in Islam, Middle Eastern medical education of the time was still based mainly on the memorization of authoritative texts. Moreover, Clear glass was used by Europeans to create eyeglasses for the correction of eyesight, and later for the creation of microscopes and telescopes and thus the birth of modern medicine and astronomy. The final breakthrough was made by the great physician, Vesalius, in his book On the Fabric of the Human Body from 1543.
Astronomy. In his website, George Saliba writes: "I study the development of scientific ideas from late antiquity to modern times, with a special focus on the various planetary theories that were developed within the Islamic civilization and the impact of such theories on European astronomy." Moreover, Islamic heritage site explains that the medieval Islamic astronomers were not mere translators but also have played a key role in the Copernican revolution, which ultimately influenced Renaissance. The contribution of Islamic science was fundamental to the birth and subsequent development of astronomy in the West, for before this contribution the West had no advanced astronomy. The knowledge developed by Muslim astronomers produced changes in the West as regards the development of trigonometry, instruments, and the local star catalogues, and affected the growth and development of astronomical theory.
It continues: Islamic astronomers surpassed the Greek mathematical methods, and developed trigonometry, which eventually provided the essential tools necessary for the astronomy that developed during the Renaissance. Scholars as Thabit ibn Qurra and Hunayn ibn Ishaq translated Ptolemy's major work. By the end of the ninth century, the Arabs had thoroughly studied and were acquainted with the work of Antiquity. Saliba himself concludes that at some level the Renaissance "which was at least partly inspired by the Copernican revolution was not a purely European creation."
Though the best Muslim scholars could be capable of observational astronomers, above all Ulugh Beg (Mīrzā Muhammad Tāraghay), who was a Timurid from Samakand, and Persian in origin, and not an Arab. Few of them made some adjustments to Ptolemaic astronomical theory, but none of them ever made a huge conceptual breakthrough comparable to that provided by Copernicus in 1543 when he put the Sun, not the Earth, at the center of our Solar System. Ptolemaic astronomy was in reality outdated in Europe even before Galileo and others introduced telescopic astronomy in 1609.
The achievements of the Maragha Observatory in Persia, founded in 1259 and known for its precise observations of the stars and the planets, were Persian mind and invention, not Islamic. The fact is that by 1304-05 the observatory was closed because it contradicted Islamic teachings. Islam was and still is against sciences and innovations considered as Bid'ah. The breakthrough in astronomy was the shift to a heliocentric or sun-centered model of the solar system, was done by Nicolaus Copernicus in the sixteenth century. It was based on ancient Greece and in India thinking.
Another aspect was astrology, however, it was directly counter to the teachings of Islam: only Allah knows the past and the future, and only Allah regulates the entire world. Therefore, those astrologists who claim such knowledge are blasphemers. This was exactly the reason that several observatories in Persia and India were destroyed because of their alleged association with astrology. Astrology was blasphemy and an insult to Allah and Astronomy was thus distrusted and mainly denied by Muslims.
Archaeology is one of the proofs that the Islamic world was against at adopting scientific cultural inventions. Historically and religiously Muslims tend to be indifferent and uncurious toward non-Muslim cultures and sciences, past or present, but most of the time actively hostile to them. Muslims, despite the fact that they controlled the cradles of the most ancient civilizations on the planet, were indifferent or actively hostile to their remains. The Egyptian Grand Mufti, Ali Gom'ā, is quoted a saying by Muhammad that sculptors will be among those receiving the harshest punishment on Judgment Day. According to the influential Egyptian scholar, Yusuf al-Qaradawi, "Islam prohibits statues and three-dimensional figures of the living creatures… Therefore, the statues of ancient Egyptians are prohibited."
When Napoleon invaded Egypt in 1798, he sent scientist to exlore the wonders of the Pyramids and the Sphinx. This took the Muslims completely by astonishment, as they could not understand why anybody would be interested in worthless infidel stones. The local Egyptians were confused and did not understand the issue: what was important with this monuments they only robed its treasures. This was the case of other ancient monuments in Iraq, Syria, and North-Africa.
Archaeology was invented by Europeans in the post-Enlightenment period. Muslim exegetes perceived it as infidelity. The French expedition to Egypt in 1798-1801 brought many scholars to catalogue the ancient monuments, thus founding modern Egyptology. The trilingual Rosetta Stone discovered in 1799 was employed to decipher the Egyptian hieroglyphs in 1822, by using the Coptic language. Arab and Turkish Muslims controlled Egypt for more than a thousand years, yet they never bother to decipher the hieroglyphs. The Copts, the native Egyptian Christians (the name "Egypt" comes from Coptic=Cuptan=Egypt) were the direct link to ancient Egypt that fortunately the Arab Muslims invaders hadn't managed to completely eradicate.
Fine arts in Islam is another sad story of nothing. For 1400 years, Muslims have been prevented by their own faith from enjoying the freedom of artistic expression that non-Muslims take for granted. A highly reliable authentic Hadīth from Sahīh Bukhārī and Sahīh Muslim quotes Muhammad says that "angels have declared that they will not enter a house in which there is a dog or a picture." The Reliance of the Traveler quotes a number of Ahādīth, that "There will be no peoples of my community who will hold fornication, silk, wine, and musical instruments to be lawful." Another quote says: "On the Day of Resurrection, Allah will pour molten lead into the ears of whoever sits listening to songstress." The scholarly conclusion is that "All of this is explicit and compelling textual evidence that musical instruments of all types are unlawful." Another legal ruling says that "It is unlawful to use musical instruments – such as those which drinkers are known for, like the mandolin, lute, cymbals, and flute – or to listen to them. It is permissible to play the tambourine at weddings, circumcisions, and other times, even if it has bells on its sides. Beating the kuba, a long drum with a narrow middle, is unlawful."
There appears to be a close correlation between the sciences and the arts. Music was closely connected to astronomy in Pythagorean thought, and the great astronomer Claudius Ptolemy wrote on music. Mathematical laws and proportions were considered the underpinnings of musical intervals. Plato and Aristotle both claimed that education should stress gymnastics to discipline the body and music to discipline the mind. The Christian church was the dominant institution in post-Roman Europe that deeply affected the future development of European music. The Gregorian chant in the monasteries and cathedrals established the musical tradition in the works of Mozart and Beethoven. From the Jews came the practices of singing psalms and chanting Scripture. Greek theory evolved from Pythagoras. The Church of post-Roman Europe and drew music from Greek philosophy, musical theory, and Jewish tradition (Donald J. Grout, A History of Western Music). Psychological and behavioral tests clearly prove that music, any music, has been an important ingredient in thinking, developing and the advancement of man.
One must also relate to the Islamic intolerance of the other's arts. It is clear, the greatest destruction of art in the history of the world is that wrought by Muslims over 1400 years of its existence (architecture, artifacts of ancient civilizations). Muslims devoted the greatest destruction of art in world history, vandalizing many different works of art and architecture, frescoes, mosaics, paintings, statues, synagogues, churches, Hindu and Buddhist temples, wherever Islam was present. Some of that arts has been religious in nature: thousands of Buddhist and Hindu temples complexes in India razed by Muslims; thousands of churches vandalized, razed, or turned into mosques in North Africa and the Middle East.
The destruction of a world heritage ancient sites also prove Islamic intolerance. The Buddhas of Bamiyan, from the 4th-5th century, monumental statues of standing Buddha carved into a cliff in Afghanistan, were demolished by the Taliban in March 2001. In 2012, Muslims of Ansar Dine group, which claimed allegiance to al-Qaeda, unleashed a campaign of destruction against the cultural and religious monuments of Timbuktu, bashing in the doors of a 15th century mosque, and tearing down centuries-old tombs of Muslim holy men.Palmyra, a World Heritage Site, one of Syria's biggest tourist destinations, is on ruins. The 1,900-year-old Temple of Baal (Bell), described as the premier archeological site in Syria is demolished. Mar Elian Monastery, an important Christian pilgrimage site is demolished. Apamea, a rich Roman-era trading city, has been badly looted. Dura Europos, a Greek place on the Euphrates, housed the world's oldest known Christian church, a beautifully decorated synagogue, and many other temples and Roman-era buildings, were widespread destructed. Mari, from the Bronze Age, a center of palaces, temples, and extensive archives was looted systematically.
In Iraq, Hatra, UNESCO World Heritage site from the Roman era with marvelous Greek architecture, was demolished. Mosul Museum and universities are in a process of destruction. Mosul University's library was burned. The Mosul Museum, Iraq's second largest, after the Museum in Baghdad, was demolished. Nimrud, the first Assyrian capital, founded 3,200 years ago is ruined and looted. Ninveh, an ancient Assyrian capital between 900 and 600 B.C. is under Jihadi control. Mosul's Mosque of the Prophet Yunus was dedicated to the biblical figure Jonah was demolished with explosives. Imam Dar Mausoleum, near the city of Samarra, was a medieval Islamic architecture and decoration was blown up.
Back to the past.  The case of the Library of Alexandria, Bibliotheca Alexandrina, which was burnt in 644. The Library was the ancient world's greatest and most significant archive of knowledge. It has been estimated that it held over 700,000 scrolls and documents from Assyria, Greece, Persia, Egypt, India and other places. The great thinkers of the age, scientists, mathematicians, poets from all civilizations came to study and exchange ideas. al-Qiftī (1172-1248) relates to the issue in his The History of Learned Men (Ta'rīkh al-Hukamā'). Umar ibn-al-Khattāb replied to 'Amr ibn al-'Asas follows: 'As for the books you have mentioned I can say that those which agree with the Book of Allah [The Qur'an] are to be disposed of because Qur'an is sufficient. And if they have things which contradict the Qur'an, they must be deposed of.' Another version claims that Umar wrote: "they will either contradict the Qur'an, in which case they are heresy, or they will agree with it, so they are superfluous." So, allegedly, all the texts of the Library were set on fire.
In his Prolegomena (al-Muqadimah), Ibn Khaldun supports the story of the burning of Bibliotheca Alexandrina, in light of the Arabs' behavior towards books in that era. He recalls that the Sassanid Persia's library books were thrown in water and set on fire after the Battle of Nahavand, in 642. This battle is known as the "Victory of Victories" following the order of the Caliph Umar Ibn al-Khattāb who told Ibn Abi Waqqās: 'If these books included guidance, know that Allah has given us a better guidance; and if they contained deviation then may Allah protect us.'
Arabs/Muslims are engaged in an explicit campaign of destruction and expropriation of cultures and communities, identities and ideas. Wherever Arab/Muslim civilization encounters a non-Arab/Muslim one, it attempts, and unfortunately most of the times even succeeded to destroy it. If the "foreign" culture cannot be destroyed, then it is expropriated, and revisionist historians claim that it is and was Muslim, as is the case of most of the Muslim scientific "accomplishments." This is a pattern that has been recurring since the advent of Islam, 1400 years ago, and is amply substantiated by the historical record, and clearly corroborated by contemporary situation.
The tragedy of the Free World that this Islamic onslaught is on the winning route. So many publications on the internet sites, books, pamphlets and documents, and so much money pour out to change the human mind. For example, MuslimHeritage.com perpetuate historical fabrications and virtually rob the heritage of other civilizations such as ancient China, Greece, Rome, India, and pre-Islamic Middle East – Persia, Babylon, Assyria, Phoenicia, Jews, and Pharaonic Egypt. Or the official site of Paul Vallely,paulvallely.com where the articles written by him are proven to be fundamentally misleading and full of sheer lies and fabrications. They omit, distort, twist, and make blunders concerning the most basic of historical well-known facts. They leave the reader wondering what could have motivated him into writing such deceptive pieces?It is money alone? Is it ignorance? Or it is evil?
Science is universal. Its problems and modalities are international. Islamic Science is the total opposite of any science. Science does not believe in creation theory and religion does not believe in evolution theory. They are both contradictory. The Islamic gates of innovation (Ijtihād) were closed. The Islamic religion is the main, almost the only cause to the Islamic empty-science.Enough is enough. More and more Muslims and their idiot-fools supporters in the West publish 'researches' and 'investigations' that claim everything was Islamic, and everything belongs to Islam, and hence Islam deserves to be the only legitimate religion and political system.
If contemporary generation still has the ability to make the difference and is somehow immune of this fabricated propagation, the next generation will be totally exposed to one way falsified propaganda that twists distorts and perverts the basics of truth. Science, pure science, will be vanished and instead a "science" depend on religion will emerge. From here the road of the Free World to the Islamic 7th century desert is close, and Judeo-Christian civilization is lost.
*part of a larger book titled, Why Islam is a Danger to the World: A Scholarly Rebuttal of Muslim Propaganda, be published by Mellen Press.
Custodians of Islam, changing their Avatar
If we peek into the historical traces, it could be seen that the world has fought more wars on religion or for their state's dignity and integrity than any other reason. It is mainly because accepting others ideologies either its religious or national, it's hard to accept and this is at present the prevailing issue if someone looks deeper into the complex picture of geo-politics.
United Arab Emirates has passed new laws that have shocked the entire Muslim world. The Arab World has also been perceived as the "custodians of Islam" and other Muslim countries have look towards for the perfect implementation of misinterpreted "Islamic values", ignoring the fact that mainly the values followed in the Arab world are Arabic not Islamic. There is huge difference among two interpretations.
UAE has recently relaxed its social constraints. These constraints that served as a shield from adopting the un-Islamic practices and pro-western values. UAE has allowed couples to cohabit; it has allowed drinking without fear of punishment. Lastly it has also it put off the honor crime from its menu means; they have criminalized the act of honor killing. The decision of UAE to revamp its policies depicts that UAE has chosen a "new" avatar, a more pro-western avatar, leaving the Islamic values behind. The broadening of personal freedoms reflects that UAE is on its new journey to change its society at home.
After the announcement of new laws it seems as if United Arab Emirates is more focus on shifting their oil dependent economy or other industries. This includes inviting the high-flow of Israel and Western investments into their country at the cost of anything. They are aiming to boost UAE is the skyscraper tourist destination for Western tourists and fortune seekers, businesses regardless of its "legal hard-line Islamic System."
Moreover, the major revamps came particularly right after the historic U.S brokered deal to normalize relations between UAE and Israel. The future will reveal but it can be foreseen that the days of monarchy are coming to end. It won't happen in few years; it will take time but is surely going to happen. The decades old filthy rich monarchy will be replaced by "Democracy" for sure.
Other than the UAE, the Kingdom of Saudi Arabia is also on the same journey. The new monarch King Muhammad Bin Salman is also tilted towards "Western culture" and more "Liberalist thoughts and values". He is also more inclined to bring on more liberal structures in their country, for examples recently Saudi Arabia has given more freedom to women for driving and is allowed to work with men at offices or any other workplaces. These drastic changes were considered as an impossible task to do but things are changing rapidly.
The question to ask is, now where would Pakistan tilt? Whose society would Pakistan look upon as the guardian and custodians of Islam and its Islamic values? The Arab countries have also had massive influence upon the Pakistani society particularly in religious terms. Pakistan has to bear the cost of "Wahabbism" clashing with "Shiaism" and other Islamic sects that were mainly brought by the Arabs into the country.
Many Pakistanis have considered the Arabs as their ideal and the Arabian society as an ideal society to live in. I have also heard people giving examples of "Islamic system of Saudi Arabia" and how loyal they are to the "Islamic values". They are also perceived as the "Guardians" and "Custodians" of Islamic values. But now as they are inclined or totally moving towards Western system, would Pakistan also opt for liberalism in their country?
As there has always been an environment of confusion in the Pakistani society. This confusion is, wither to opt for democracy or go for an Islamic system. This has created a sharp separation in the Pakistani society, the one struggling to go totally Western (far-left), and the others trying to preserve the Islamic system (far-right).
After United Arab Emirates new laws, this question is becoming more complex. The transformation of United Arab Emirates adoption of Westernized values shows that it is only the Muslim world leaving its values behind and moving towards a borrowed baggage of cultures and values. The future will disclose that who will sit on the throne of "Custodian of Islam". Till now the changing geo-political situation shows that it is Turkey that is striving to go for this throne.
On the current politics of Arab powers I would say, "A tree's beauty lies in its branches, but its strength lies in its roots," rightly said by Matshona Dhliwayo.
Death of a Living Goddess and an Unfair verdict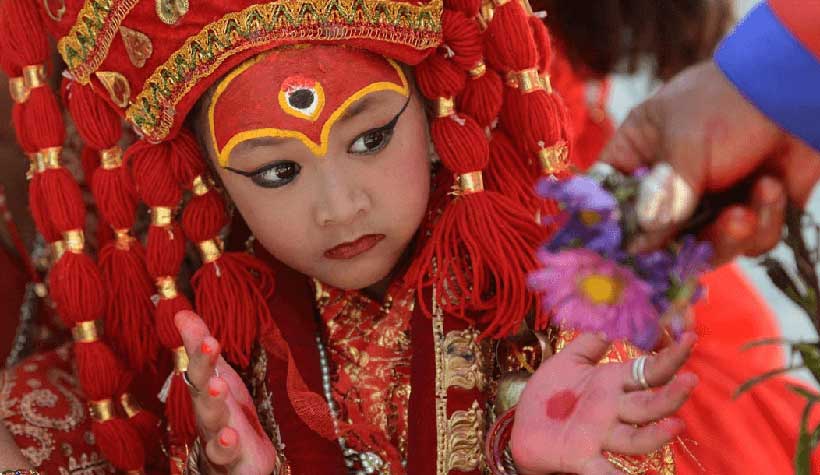 The Living Goddess of Nepal (Kumari), a prepubescent girl child, possessing divinity is a well established and widely held belief. She is worshipped so long as her virginity remains intact and dismissed when she starts to menstruate. By all accounts, the reason she is highly revered has much to do with her virginity as the loss of holy status is inevitable after the first menstrual blood. Strong voices regarding child and human rights raised so far have brought remarkable reforms in Kumari practice; yet the elephant in the room, her dethronement after puberty, undeniably a serious problem, is often downplayed. The supposed divinity of the Goddess and it's connection with pubescence, as outrageous as it sounds, triggers a couple of very important questions. Does the Living Goddess really possess divinity? More importantly, must not we ponder and assess the eventual end of her divinity?
The 19th century famous German philosopher Friedrich Nietzche declared– God is dead — a metaphor used to describe the gradual decline of faith in God. The philosopher attributes the advent of Scientific revolution and Age of reason in bringing an end to the existence of God, thanks to rational arguments and modern inventions or discoveries. Unlike the death of Western God, the Living Goddess of Nepal, or her holiness to be precise, meets a surprising death(end), figuratively speaking, at the hands of first menstruation. Sadly, just a few drops of innocent and natural blood, with rosy prospects of procreation and motherhood, is believed to have committed a grave crime that a verdict was passed against it long ago — puberty ends divinity.
Moreover, proclaiming divinity's end, as soon as Kumari reaches adolescence, she is replaced by another "virgin" child. Even though blood oozing from any part of the body due to cuts or wounds leads to Goddess' dismissal, the menstrual blood in every occasion has turned out to be most fatal. To confirm this we can check the numbers of all former Kumaris, and should not get startled if considerable cases are associated with their first period. Matina Shakya(2008-2017) was replaced in 2017 by Trishna Shakya (2017-present), after puberty ended her nine-year reign. When the same phenomenon hit Preeti Shakya (2001-2008) in 2008, she was shown the door to an anonymous life in the suburbs. Likewise, in 2010 the divine life for Chanira Bajracharya finished abruptly at 15, on the day she first menstruated and Samita Bajracharya(2010-2014) was appointed the new Kumari of Patan City in her place. It is a pity that once highly hailed all-powerful Goddess, sooner or later becomes a "nobody", useless and mere mortal. Devotees accustomed to bow down before the deity in the hope of blessings are certainly baffled when simple biological blood brings her supreme divinity to its knees.
What would be the general frame of her mind and psychological state when the child realizes that fending off the imminent demotion is far from possible? Gripped by trepidation, she would definitely not want the undesirable menstruation, the antagonist, to come and take away her most cherished goddess status. Samita was in total shock and emotional at her dismissal following the start of her first period. Similarly, Preeti couldn't help shedding tears when her term ended at 12 ,and banished out of the paradise, because of approaching menstruation, which is considered as flawed. This is highly likely to leave a false impression in the mind of a demoted child and the collective consciousness of people. To them puberty or "supposed" impure blood must appear a nemesis of Kumari, a nasty thing that ends her holiness.
God/Goddess' existence is an unsolved riddle, yet lives of many great sages and mystics throughout the history of Indian subcontinent — Gautam Buddha, Mahavira, Shivapuri Baba, Meera Bai, Lalleshwari, Anandamayi Ma and so on — convince godliness being a possible phenomenon. With no single exception these humans share two things in common; years of spiritual endeavours and eventual mystical/godliness experience. On the contrary, a girl child is expected to fulfill 32 physical qualities, before worshipped as a Living Goddess. Whether the girl child reaches the same transcendental state as the other divine beings shall always remain a debatable issue. Giving a benefit of doubt, for argument's sake, we can assume that Kumari's divinity is no lesser than those of highly revered personages. But would it be judicious to believe that a temporary biological phenomenon is capable of ending divinity permanently?
In fact, literature on religion, spirituality and mysticism show that divinity is imperishable once obtained, which can be attested by the lives of human-turned holy beings. Thus what fizzles out at puberty's touch, as in the case of Kumari, must be undeniably spurious and impotent . Above all, it is one thing to enjoy the prerogative of a goddess on chastity grounds but quite another to embark upon a spiritual journey and thereby attain godliness. Maybe the holiness does not exist inside the Living Goddess as believed and claimed, not at all, hence skepticism justified. Or perhaps it was there in profusion, but insofar as Nepalese society is accustomed to find coexistence of divinity and impure blood unbearable, it must have convinced us of the latter's seemingly antagonistic role.
Challenging the popular yet pernicious existing belief that first menstruation ends divine power, I emphatically advocate that it is high time puberty is acquitted from a crime it "never" committed. Needless to say, since the inception of Kumari custom and up until the 21st century, Nepalese society's fervent endorsement of such belief coupled with their reluctance to point fingers against the traditional practice certainly consolidated the superstition for many centuries. It "might" be our rights to continue long held old traditions and worship girl children in the form of goddesses, regardless of some compromises with their child and human rights. But we are not in the least entitled to mercilessly dethrone them under a completely false or trifle pretext. More importantly, we are not at liberty to dub a harmless biological phenomenon with an undeserved ugly reputation, on account of our illogical blood(menstrual) phobia. How many years or decades more it will take before we realize that menstruation is by no means impure, inauspicious and unholy? Although the divinity of the Living Goddess appears disputable, one thing seems as clear as crystal, that the verdict passed against innocent pubescence to date was downright unfair. Unfortunately, the apotheosis of a girl child(woman) to a Living Goddess status is undermined by the fact that the Kumari practice explicitly condemns menses, an integral aspect of womanhood.
From Islamism to Transcendentalism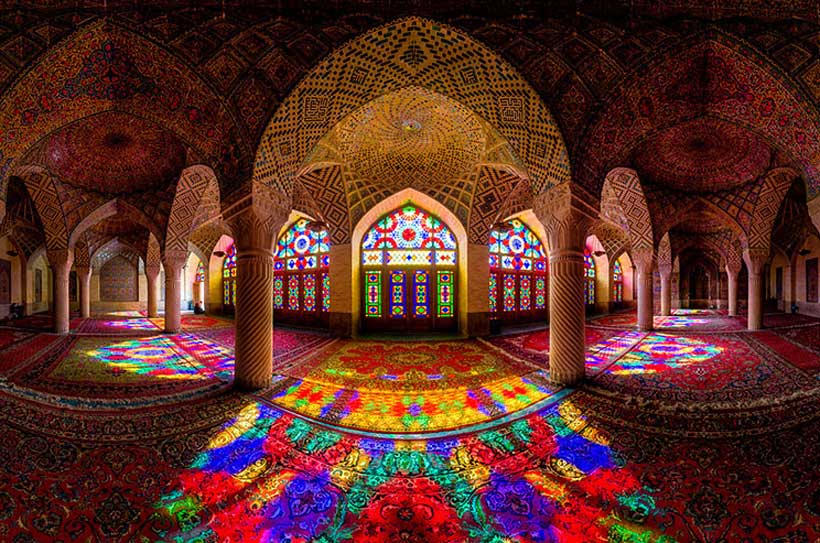 Thomas Carlyle's political philosophy can be applied to inform Islamism and the construction of a post-Islamist political doctrine. This is because Carlyle's conception of transcendentalism in Sartor Resartus is itself a philosophical/theological construct in the Platonic lineage that is a successor to Islam. Carlyle satirically conceptualized transcendentalism in the 19th century in Sartor Resartus, a work of fiction. F.A. Lea, reflecting on and arguing on behalf of the merits of Carlyle's forecasts of the future during the midst of World War II in his book Carlyle: Prophet of To-day, calls Sartor Resartus the "highest achievement of the Romantic movement in Europe." "Romanticism" is a nebulous construct but it connotes the European reaction to Enlightenment rationalism and empirical science by seeking to prioritize what it took to be beyond the scope of both rigid scientific positivism and dogmatic theology/ideology such as intuition, nature, spirituality, and aesthetics.
An analytical treatment of transcendentalism in the context of the global political climate in 2020 demonstrates it can be applied in the context of political development as a cosmopolitan post-Islamism. By casting Carlyle's transcendentalism as "cosmopolitan," I argue that it is a post-Islamism that belongs to all the world and is applicable to be "at home" all over the world. As such, Carlyle's transcendentalism is not a post-Islamism for the Middle East solely but could initially be most applicable in the context of Islamic Middle Eastern countries. Subscribers to liberalism, communism, and Islamism promote each ideology as global and cosmopolitan. Like Islam, Carlyle's transcendentalism is a philosophy/theology that can be cast as a political doctrine to serve a political purpose. In Sartor Resartus, Carlyle offers a comprehensive philosophy that is simultaneously a moral, social, and political philosophy in much the same fashion as how Islam has been converted into the political ideology of Islamism.
Carlyle's transcendentalism is not a widely practiced philosophy and it has not, heretofore, been recognized as a political doctrine. Carlyle's Sartor Resartus was a chief inspiration for American Transcendentalism as a 19th century intellectual and social movement led by perhaps the two most iconic American philosophers on the world stage—Ralph Waldo Emerson and Henry David Thoreau. Emerson and Thoreau were also inspired by Hinduism and Indian philosophy to elevate the mysticism of nature/spirituality as a primary focal point of their attention. Like Islamism, transcendentalism has yet to be constructed as a coherent doctrine that is accepted universally by those who identify with the respective doctrines. For example, both Islamism and transcendentalism are much less theoretically dogmatic than Marxism as a political doctrine.
Carlyle describes the tenets of the "philosophy of clothes"—a term synonymous with transcendentalism–through the voice of Professor Diogenes Teufelsdrӧckh, the protagonist in Sartor Resartus:
'Whatsoever sensibly exists, whatsoever represents Spirit to Spirit, is properly a Clothing, a suit of Raiment, put on for a season, and to be laid off. Thus in this one pregnant subject of CLOTHES, rightly understood, is included all that men have thought, dreamed, done, and been: the whole external Universe and what it holds is but Clothing; and the essence of all Science lies in the PHILOSOPHY OF CLOTHES.'
Carlyle's philosophy of clothes culminates in attaining transcendentalism. Carlyle defines transcendentalism succinctly as the view that matter is spirit and as such is the manifestation of spirit. In other words, transcendentalism views the entirety of the universe (and all that comprises it) as enchanted with spiritual divinity rather than entirely bereft of spiritual divinity. As such, transcendentalism is a minimalist and nominal theological dogma that offers no theological narrative beyond such a simple theism. Carlyle thus defines transcendentalism as the view that all that is material and immaterial in the entirety of the universe (and thus in the entirety of human history) is ephemeral and cannot be accounted for without considering it as symbolic of a divine spiritual order. Carlyle concludes that all science seeks to account for what comprises the universe and thus transcendentalism rests at the apex of all scientific deliberations. The role of a transcendentalist is to ponder the universe in its entirety as a manifestation of spirit.
Transcendentalism is relevant to politics as a prospective political doctrine in that it offers a means to achieve consensus and yield social solidarity in the context of local and national political communities and in the context of the global political community. Carlyle derives conceptions of social solidarity and renunciation (of antagonism and economic consumption) as corollaries of his conception of transcendentalism. At this juncture, it should be acknowledged that the New Age and counterculture that defined much of the West (and the world) in the 1960s and 1970s was an unconscious, incoherent, and non-mainstream reincarnation of American Transcendentalism as a descendant of American Transcendentalism. The elements of the New Age and counterculture—non-dogmatic spirituality, social solidarity, and renunciation of economic consumption—were once coherently constructed and deemed a superior philosophy relative to dogmatic theology and dogmatic materialism (aka capitalism and communism) by Thomas Carlyle, Ralph Waldo Emerson, and Henry David Thoreau as modern Platonic philosophers.
Carlyle frames transcendentalism in another manner by asking, through the voice of Teufelsdrӧckh, "'what is Nature? Ha! why do I not name thee GOD? Art thou not the 'Living Garment of God?' O Heavens, is it, in very deed, He, then, that ever speaks through thee; that lives and loves in thee, that lives and loves in me?'" It is in this context that Carlyle is "transcendental" in concluding that all matter embodies divine spirit. It is on this basis that Carlyle delivers what is perhaps the climactic thesis of Sartor Resartus, which is also a succinct definition of what he coins the "Everlasting Yea" as a concept that informs transcendentalism: "'The Universe is not dead and demoniacal, a charnel-house with spectres; but god-like, and my Father's!'" Upon attaining this perspective, Teufelsdrӧckh reflects on its social application and its implications to achieve social solidarity:
'With other eyes too could I now look upon my fellow man; with an infinite Love, an infinite Pity. Poor, wandering, wayward man! Art thou not tried, and beaten with stripes, even as I am? Ever, whether thou bear the Royal mantle or the Beggar's gabardine, art thou not so weary, so heavy-laden; and thy Bed of Rest is but a Grave. O my Brother, my Brother! why cannot I shelter thee in my bosom, and wipe away all tears from thy eyes.—Truly, the din of many-voiced Life, which, in this solitude, with the mind's organ, I could hear, was no longer a maddening discord, but a melting one: like inarticulate cries…which in the ear of Heaven are prayers. The poor Earth, with her poor joys, was now my needy Mother, not my cruel Stepdame; Man, with his so mad Wants and so mean Endeavours, had become the dearer to me; and even for his sufferings and his sins, I now first named him Brother.'
The non-dogmatic (i.e. not Christian or Islamic but simultaneously post-Christian, post-Islamic, and post-dogmatic) view of humanity as an embodiment of spiritual divinity yields the legitimacy and validity of social solidarity and the corresponding renunciation of antagonism.
Carlyle theorizes of the primacy of human spiritual interests relative to and as a function of the insatiability of human material appetites. In this context, renunciation can be defended and legitimized as rational through Teufelsdrӧckh's philosophical construction:
'Man's Unhappiness, as I construe, comes of his Greatness; it is because there is an Infinite in him, which with all his cunning he cannot quite bury under the Finite. Will the whole Finance Ministers and Upholsterers and Confectioners of modern Europe undertake, in joint-stock company, to make one Shoeblack HAPPY? They cannot accomplish it, above an hour or two; for the Shoeblack also has a Soul quite other than his Stomach; and would require, if you consider it, for his permanent satisfaction and saturation, simply this allotment, no more, and no less: God's infinite Universe altogether to himself, therein to enjoy infinitely, and fill every wish as fast as it rose…So true is it, what I then said, that the Fraction of Life can be increased in value not so much by increasing your Numerator, as by lessening your Denominator. Nay, unless my Algebra deceive me, Unity itself divided by Zero will give Infinity. Make thy claim of wages a zero, then; thou hast the world under thy feet. Well did the Wisest of our time write: 'It is only with Renunciation (Entsagen) that Life, properly speaking, can be said to begin.''
Essentially, without pursuing renunciation humanity (at the level of the collective and at the level of the individual) is either consciously or unconsciously pursuing the satisfaction of an insatiable appetite for materialist consumption. Renunciation of materialist consumption is thus the only means for humanity (at the level of the collective and level of the individual) to not be dissatisfied and makes primary humanity's non-materialist spirituality. The conclusion that can be drawn from this is that humanity needs to achieve a decent material standard of living that crosses a minimal threshold and then renounce any additional materialist consumption (which is bound to entail the pursuit of infinite consumption). The current unprecedented and unsustainable nature of increasing consumer and national debt in the context of the United States provides an exemplary lens to view Carlyle's conception of renunciation.
An inference that can be drawn from Sartor Resartus is that humanity must attain the "Everlasting Yea" at the level of the individual so that social solidarity could then be yielded at the collective level. A corollary inference could be made that human conflict in all its forms will persist and replicate itself indefinitely until every individual reaches the "Everlasting Yea." Essentially, one must consciously come to the conclusion that not only oneself is the embodiment of divine spirit but all of one's fellows embody divine spirit in the same non-dogmatic sense so as to renounce antagonism and achieve social solidarity. Dogmatic theologies, by contrast, facilitate dis-unity and conflict about their incommensurable theological doctrines.
Conflict, more generally, takes place because the antagonistic parties are unconscious of the notion that their disparate and highly dogmatic ideologies/theologies are individually and collectively "dream-theorems" and such a realization would unify them, ostensibly, into becoming transcendentalists. Carlyle asks, through the voice of Teufelsdrӧckh, "'what are all your national Wars, with their Moscow Retreats, and sanguinary hate-filled Revolutions, but the Somnambulism of uneasy Sleepers?'" Carlyle implies that those who are sleeping to "dream-theorems" (i.e. ideologies/theologies themselves not transcendentalism), and thus not awake to transcendentalism, engage in wars and revolutions as a form of "sleep-walking" to their "dream-theorems." Such wars and revolutions take place as a function of humanity collectively being unawake to and not subscribing to transcendentalism. Carlyle's discussion of being unawake to transcendentalism is analogous to Plato's allegory of the cave in the sense that non-transcendentalists are akin to those in the cave who think the shadows on the wall are the truth. By analogy, non-transcendentalists believe their dogmatic ideologies and/or theologies are truth when, from the vantage point of transcendentalism, they are arbitrary, mutually incommensurable, and thus fodder for mutually interminable conflict.
The inference can thus be made that Carlyle offers a gateway for humanity to achieve mutual accord rather than discord if hypothetically humanity were to universally attain to the "Everlasting Yea." This is because the "Everlasting Yea" provides a communitarian model to attain communal existence through the transcendental rather than through divisive material attributes such as race, economic class, incommensurable dogmatic theological traditions, etc. Carlyle's transcendentalism embodies a rationale for collective renunciation rather than collective antagonism.
The exposition of Carlyle's transcendentalism and his derivative philosophical conclusions with respect to renunciation and social solidarity provides a foundation for the political application of transcendentalism as a prospective political doctrine. Transcendentalism's relevance to politics is that the consideration of its prospective hegemony as an ideology itself provides a prospective telos for a populace to attain, a telos that has been hidden and has gone unrecognized in the analysis of Sartor Resartus and in the history of political thought.The universal popular consciousness of universal spiritual divinity (with the absence of dogma)could potentially facilitate renunciation and social solidarity popularly in much the same manner it did for Teufelsdrӧckh personally. The prospective phenomenon of transcendentalism's political application could hypothetically connote a new stage of human political development. Carlyle's transcendentalism supplies a coherent doctrine that could potentially be instrumental in achieving a material or political end. Transcendentalism is an anti-ideology in that it does not seek to proselytize converts to a strict dogma and is "immaterial" on economic matters in that it promotes renunciation rather than insatiable economic consumption. Carlyle makes known, through the voice of the narrator, that "wild as it looks, this Philosophy of Clothes, can we ever reach its real meaning, promises to reveal new-coming Eras, the first dim rudiments and already-budding germs of a nobler Era, in Universal History."
Transcendentalism, Christianity, Islam, and Islamism
Transcendentalism can be cast as a successor philosophy/theology to Islam (and Islamism) because Carlyle and American Transcendentalism is recognized as post-Christian and Carlyle, Emerson, and Thoreau themselves consciously identified as post-Christian. As Islam was an evolution from Christianity subsequent to Christianity's inauguration, transcendentalism was an evolution from both Christianity and Islam subsequent to Islam's inauguration. Like Islam's inherent recognition of the inadequacy of Christianity, transcendentalism was incarnated with the inherent view that the Christian and Islamic theological traditions needed to be built upon (and could be preserved as a function of being re-tailored) with an innovation.
Transcendentalism, as an evolution from Christianity and Islam, embodies a much different standing than a rejection of Christianity and Islam. Carlyle both praises and critiques Christianity and Islam and provides an argument in defense of transcendentalism as a doctrine on a higher plane. Such praise of Christianity and Islam alongside recognizing their inadequacies is literally not a popular track to take and leaves nearly the entire universe of the public uncomfortable in that transcendentalism is inherently a third-way to dogmatic theological tradition on the one hand and secular atheism on the other. Transcendentalism, by leaving Christians, Muslims, adherents to all other dogmatic theologies, and agnostics/atheists uneasy, can be cast and perceived as a type of Hegelian synthesis of theological dogmatism and atheism. As a synthesis, it too embodies a type of hybrid and moderation between the polar and comparatively extreme positions of theological dogmatism on the one end and the dogmatic faith in atheism on the other end. This is another lens to be able to cast and construct transcendentalism as a type of cosmopolitan consensus in the context of global religiosity.
Carlyle is perhaps the most recognizable and most ardent European Islamo-phile in modern European intellectual history. He lectured publicly and courageously on Muhammad (and not Christ) as the embodiment of "Hero as Prophet" before a London audience (in the heart of Christendom) in 1840 and published his lecture in On Heroes, Hero-Worship, and the Heroic in History. Although himself not a Muslim, Carlyle's praise of Muhammad on multiple occasions makes possible the inference that Carlyle's transcendentalism can be cast as and situated as an evolutionary development within the context of the Islamic tradition. Carlyle's affinity toward Islam demonstrates a consensus between himself and Islam with respect to valuing the spiritual and divine over the material, earthly, and utilitarian. For example, Carlyle chastises Jeremy Bentham's utilitarianism by drawing on Muhammad in On Heroes, Hero-Worship, and the Heroic in History:
Benthamee Utility, virtue by Profit and Loss; reducing this God's world to a dead brute Steam engine, the infinite celestial Soul of Man to a kind of Hay-balance for weighing hay and thistles on, pleasures and pains on:–If you ask me which gives, Mahomet or they, the beggarlier and falser view of Man and his Destinies in this Universe, I will answer, It is not Mahomet!
According to Carlyle, the "advance to a very different epoch of religion" from paganism to Islam is a "great change" and Carlyle remarks "what a change and progress is indicated here, in the universal condition and thoughts of men!" Casting Islam as a "change and progress" inherently casts it as a milestone in the continuous evolution of how humanity theorizes with respect to the divine. In this context of continuous theological evolution from paganism to Christianity to Islam, Carlyle characterizes Muhammad, perhaps coyly, as "by no means the truest of Prophets; but I do esteem him a true one." In Sartor Resartus, Teufelsdrӧckh defines theology, what he calls "Church Clothes," as "the Forms, the Vestures, under which men have at various periods embodied and represented for themselves the Religious Principle; that is to say, invested the Divine Idea of the World with a sensible and practically active Body, so that it might dwell among them as a living and life-giving WORD." Such a characterization underscores Carlyle's conception of the variability, evolution, and perhaps a level of arbitrariness of dogmatic theologies that naturally occurs in the context of history.
The juxtaposition of Sayyid Qutb's Milestones with Carlyle's Sartor Resartus is valuable in illustrating the prospective political application that can be made of Carlyle's transcendentalism. Qutb can be cast as a type of "default" representative of Islamism, as there is no official representative of Islamism. Islamism can be defined as a pluralistic movement to revive Islam's political application as a doctrine for governance in the 20th century since the end of the Caliphate of Constantinople in 1924. The political tactics associated with Islamism are diverse, ranging from grassroots political organizing in the context of political parties and electoral politics all the way to violent terrorism associated with terrorist groups. President Erdogan's recent reversion of Hagia Sophia to an Islamic religious institution can be perceived as a mildly Islamist policy compared to the violent extremism of groups such as Taliban and ISIS.
Qutb's Milestones is perhaps the most influential source of modern Islamic political theory and a chief intellectual inspiration for Islamism. The book's influence on Islamism can be analogized to the influence of Karl Marx's "Communist Manifesto" on communism. In other words, Milestones is a call to action to implement Islamism as the sole hegemonic political doctrine and seeks to provide an intellectual defense of the supremacy of Islamism. Qutb is considered a spiritual and intellectual father of Islamism in general and the radical Islamist group al Qaeda, in particular.
An analytical and literal interpretation of Qutb leaves an opening to consider the possibility of the evolution of Islamism into transcendentalism. Qutb cryptically calls on "the establishment of Islamic society" on the basis of a "movement" that takes the "form of an evolutionary system." Islam's preservation in transcendentalism and transcendentalism's capacity to be a universal, cosmopolitan, and non-dogmatic doctrine to achieve consensus in recognition of the divine order (alongside its commitments to renunciation of economic, racial, and national antagonisms) demonstrates the theoretical pathway by which Islamism could evolve and embrace transcendentalism as a new stage of political development. After all, it is the unyielding devotion to Islam as a singular, particularistic, ossified, and branded theological dogmatism on the part of Islamists that prevents the realization of what may be called the spirit of "Islamic society." Moreover, the realization of the spirit of Islamism is prevented from taking place given that Islamists themselves each adhere to plural particularistic versions of Islam and themselves cannot agree with respect to the theology of Islam.
Carlyle's conception of religion is in profound tension with Qutb's commitment to Islam as the only valid religion. Qutb is adamant that Islam is the final doctrine to serve all of humanity's needs both at the level of the individual and the collective and is the only viable totalizing doctrine to guide humanity both in the public and private spheres. He thus offers a basis as to why we should reverse course from being engulfed in jahiliyyah, a state in which God's laws are rejected, to embrace Islam for every need in personal and social life.
Jahiliyyah is a term taken from the Koran and is usually translated as the "age of ignorance," in reference to the pre-Islamic era on the Arabian peninsula. According to Qutb, Jahiliyyah in its modern incarnation "owes its existence to the putrid element of lordship of man over man, and which separates man from the all-embracing system of the universe." Qutb writes that the extermination of Jahiliyyah has been humanity's grand project and that modern Jahiliyyah has been the condition of humanity's existence since the dawn of civilization, in both the pre-Islamic and post-Islamic eras. Elementally, Jahiliyyah as the hegemonic social order has persisted largely unchanged throughout the entirety of human history.All hegemonic non-Islamic political systems ranging from democracy to aristocracy to communism can be cast as Jahiliyyah since they perpetuate the rule of man over man and thus humanity's oppression at the hands of humanity. Qutb theorizes on the prospects of a compromise with Jahiliyyah:
Islam does not accept any half-way compromise with Jahiliyyah. Whether it is the question of its concepts and ideology or the laws of life based on this concept, either Islam shall exist or Jahiliyyah. No third course is acceptable or agreeable to Islam in which Jahiliyyah and Islam share equally. Islam's point of view in this regard is quite clear and bright. It says that Truth is a unit which cannot be analysed. If there will be no Truth, it shall be falsehood. Mutual intermixing and intermingling of Truth and Falsehood and their co-existence is impossible. Either the command of Allah will prevail or that of Jahiliyyah. Either the Divine code will operate or the desire of self-will rule.
Qutb describes the dynamics of the relationship between Islam and Jahiliyyah:
There is a wide yawning valley between Islam and Jahiliyyah which cannot be bridged for the purpose that both should be able to meet midway. If at all such a bridge could be built it could be for the purpose that the folk of Jahiliyyah should cross over and take refuge in the lap of Islam, whether they are the so-called Islam-professing residents of Islamic country or those residing outside it.
Qutb defines religion as "the system and way of life which brings under its fold the human life with all its details." Qutb contends that the problem religion confronts is "to banish all the fabricated gods through the establishment of the rule of God, Most High." Qutb, it can be inferred, vindicates Carlyle's transcendentalism with his claim that all previous theological conceptions of god were "fabricated" while not suggesting precisely the rationale behind why he thinks all other gods were "fabricated" yet the Islamic god is an exception to the rule. Islam itself is a re-fabrication and evolution from Judaism and Christianity and is premised on the failure of these religions. Yet, Qutb calls on all "fabricated" gods to be banished and labels all Jewish and Christian societies as "Jahili" societies. Such a contradiction can be resolved by subscribing to Carlyle's transcendentalism as a non-dogmatic and non-particularistic theism that can be positioned as post-Islamism.
Carlyle's transcendentalism can be theorized and constructed as embodying and preserving Judaism, Christianity, and Islam in a non-denominational and non-dogmatic modern theism. As such, transcendentalism can be cast as a theism that is suitable for modern, cosmopolitan, and universal subscription. Transcendentalism is the opposite of atheism in that it is purely theism without the theology. It is a construct that can be applied to achieve an ideal social order. Just as Marxism is dogmatic atheist materialism and Islamism is a dogmatic political theology, transcendentalism is a non-dogmatic philosophical/theological construct. The application of an analytical and political lens to transcendentalism allows one to consider how the political and social orders on any scale (from a local community to the global community) could change if a simple and non-dogmatic theism reigned hegemonic.
Carlyle's transcendentalism shows itself to embody what Qutb sought to argue is embodied by Islam, namely that Islam is "different in respect of its nature and reality from all concepts which have been rampant in the world so far."According to Qutb, humanity must achieve a perfect harmony with the nature of the universe and such a harmony would naturally connote the "end" of human political development:
When man evolves an atmosphere of coordination and uniformity with nature, it results in the establishment of a state of concordance between the mutual relationship of man and the general struggle of life, for when man adopts an attitude of cooperation with nature it consequently follows in the birth of complete agreement between human life and the universe, and only one system prevails in the human life and the universe. Thus the collective side of mans' life becomes free from mutual clash and discord, and mankind is benefitted with total goodness. Thereafter various (mysteries) of the universe do not remain secret any more. Man becomes the knower of natures' secrets. Hidden powers of the universe become apparent to him, and he gets the trace of the hidden treasures in the spacious universe. He harnesses all those powers and treasures under the direction of God's laws for the total well-being and prosperity of mankind, leaving no room for any clash or conflict between man and the nature. Otherwise there is a constant struggle between them and the desires and carnal passions are raising their head against the Divine code.
Qutb prescribes the ideal society as being a society not "in a condition that some are driven by greed while others burning with envy; that all of the affairs of the society are decided by the baton and sword, by threat, duress and violence; that the hearts of the population are desolate and their spirits broken, as is happening under the systems which are based on the authority of others than Allah's." For Qutb, Islamic society suppresses "all the frivolous prejudices and weak associations of race, colour, language, country, material considerations and geographical boundaries."
According to Qutb:
[Communism] claimed to demolish all the walls which were raised by colour and race, nation and country and geography. But the foundations of this society were also not erected on the all-embracing base of "human friendship" rather "class conflict" was made the basis of this society. Viewing from this angle, the communist society is another facet of the ancient Roman society. While the Roman society conferred distinction on the "nobility" the communist society imparts this status to the "Proletariate", and the underlying emotion is the feeling of hatred, malice and envy. Such a degraded and malicious society cannot bear any other fruit except exciting the base human feelings.
Carlyle concludes in a manner largely synonymous with Sayyid Qutb's 20th century advocacy of Islamism: "for only in looking heavenward, take it in what sense you may, not in looking earthward, does what we can call Union, mutual Love, Society, begin to be possible." Carlyle describes the teachings of Islam and how Islam's core philosophical precepts are shared by Christianity and are thus not exclusive to a particularistic and ecclesiastical theological tradition but offer a universal, non-dogmatic, and non-branded application to philosophy/theology writ-large:
[God] made us at first, sustains us yet; we and all things are but the shadow of Him; a transitory garment veiling the Eternal Splendour. 'allahakbar, God is great;'—and then also 'Islam,' That we must submit to God. That our whole strength lies in resigned submission to Him, whatsoever, He do to us. For this world, and for the other! The thing He sends to us, were it death and worse than death, shall be good, shall be best; we resign ourselves to God.—'If this be Islam,' says Goethe, 'do we not all live in Islam?' Yes, all of us that have any moral life; we all live so….I say, this is yet the only true morality known. A man is right and invincible, virtuous and on the road towards sure conquest, precisely while he joins himself to the great deep Law of the World, in spite of all superficial laws, temporary appearances, profit-and-loss calculations; he is victorious while he cooperates with that great central Law, not victorious otherwise:–and surely his first chance of cooperating with it, or getting into the course of it, is to know with his whole soul that it is; that it is good, and alone good! This is the soul of Islam; it is properly the soul of Christianity;–for Islam is definable as a confused form of Christianity; had Christianity not been, neither had it been. Christianity also commands us, before all, to be resigned to God….
Carlyle, in his lecture on Muhammad, remarks that "Islam means in its way Denial of Self, Annihilation of Self [and] this is yet the highest Wisdom that Heaven has revealed to our Earth." In Sartor Resartus, Carlyle similarly comments that "Annihilation of Self [is] the first preliminary moral Act" to attaining the "Everlasting Yea," which he casts as the highest philosophical perspective. Carlyle, in discussing Muhammad's inspiration for the concept of annihilation of self, de-emphasizes the importance of Islam's theological narrative and underscores Islam as a contribution to philosophy: "[Muhammad] called it revelation and the angel Gabriel;–who of us yet can know what to call it? It is the 'inspiration of the Almighty' that giveth us understanding. To know; to get into the truth of anything, is ever a mystic act,–of which the best Logics can but babble on the surface." In this quote, Carlyle sounds as if synonymous with Plato in his endorsement of the concept of intellectual and mystical intuition as a means of retrieving and realizing the Platonic Forms on Earth.
Carlyle too theorizes of what he takes to be the inadequacy of Christianity when he writes, as a question Teufelsdrӧckh would hypothetically pose to Voltaire:
"'Sufficiently hast thou demonstrated this proposition, considerable or otherwise: That the Mythus of the Christian Religion looks not in the eighteenth century as it did in the eighth…But what next? Wilt thou help us to embody the divine Spirit of that Religion in a new Mythus, in a new vehicle and vesture, that our Souls, otherwise too like perishing, may live? What! thou hast no faculty in that kind?'"
The inference can be made while synthesizing Carlyle's commentary on Christianity and Islam with Carlyle's conceptualization of transcendentalism in Sartor Resartus that transcendentalism as a post-Christian and post-Islamic philosophy/theology has compatibility with Christianity and Islam and is a legitimate successor in their lineage. Essentially, Christianity and Islam can be viewed as milestones on the road to the incarnation of transcendentalism as a non-dogmatic and non-particularistic account of spiritual divinity. As such, the inference can also be made that Carlyle's semi-endorsements of Christianity and Islam implies their preservation and embodiment in transcendentalism. An inference from this is, as a function of such compatibility among transcendentalism, Islam, and Christianity, Muslims and Christians can retain their theological beliefs in Islam and Christianity as creeds while also mutually adopting transcendentalism as a type of theological/philosophical consensus. Such a consensus would embody a means of being able to simultaneously retain one's theological beliefs while avoiding hostile antagonism toward others that subscribe to disparate theological beliefs. On a larger scale, transcendentalism could provide the means to attain such a consensus among the adherents to the universe of non-transcendentalist ideologies and theologies that are incommensurable and thus naturally antagonistic toward one another. For example, in the Indian case, the religious conflict between Hinduism and Islam provides a context for the prospective application and inauguration of transcendentalism as a means to attain conflict resolution.
John Rawls set about theorizing a prospective "overlapping consensus" to ensure the stability of liberalism since he articulated the problem of liberalism as follows: "How is it possible that there may exist over time a stable and just society of free and equal citizens profoundly divided by reasonable though incompatible religious, philosophical, and moral doctrines?" Carlyle's transcendentalism offers such a prospective consensus, but on a larger scale beyond merely the scope of liberalism in the context of a nation-state. Transcendentalism also potentially can foster consensus among nation-states in the context of international relations by embodying simultaneously a post-ideological and non-nationalist doctrine.
Just as Islam has been appropriated for political purposes by Islamism, transcendentalism can be cast as a political doctrine to achieve what Islamism could not. Islamism could not achieve its aims to unite humanity in submission to the divine as a means to resolve economic, racial, and nationalist conflict (and all forms of conflict) because Islam is a dogmatic and particularistic theology that is mired in interminable conflict with competing dogmatic and particularistic theologies. Since Islam is in competition on the plane of dogmatic and particularistic theologies, such competition is incommensurable. There is no empirical means to establish the superiority of either Christianity or Islam (or any of the other dogmatic and particularistic theologies) over its counterparts in the realm of theology. As a function of this, there is no philosophical means to establish the superiority of Islamism in the realm of political ideology (that includes liberalism, Marxism, and fascism), which has necessarily resulted in jihad being the primary mechanism to establish Islamism as a hegemonic doctrine for governance.
Conclusions
Alasdair MacIntyre's conceptualization of incommensurability informs Islamism's status of being incapable of establishing its hegemony through mechanisms other than jihad.In After Virtue, MacIntyre asserts that, in the context of liberalism, it is impossible to achieve consensus of any form because political disagreements are incommensurable and thus interminable. MacIntyre conceives of incommensurability as taking place when divergent arguments with respect to a political, philosophical, and/or moral problem are logically valid, the conclusions follow from the premises, yet "the rival premises are such that we possess no rational way of weighing the claims of one as against another." MacIntyre theorizes on the bleak nature of contemporary moral and political debates:
Moral philosophy, as it is dominantly understood, reflects the debates and disagreements of the culture so faithfully that its controversies turn out to be unsettlable in just the way that the political and moral debates themselves are. It follows that our society cannot hope to achieve moral consensus.
MacIntyre's conceptualization of incommensurability provides a foundation to be able to assert that, as a function of there being no rational means of weighing the claims of Islam against the claims of Christianity (or any other dogmatic theology), there is no rational means of weighing the claims of Islamism against the claims of any other highly dogmatic political doctrine.
Transcendentalism, as a non-dogmatic and non-particularistic doctrine, has the means to achieve the aims of Islamism, namely universal world peace. Carlyle's conception of transcendentalism was informed and influenced by Kant and Hegel, and it could be a fulfilment of their mutually-antagonistic doctrines. In the context of Hegel, Carlyle's transcendentalism was conceptualized in Sartor Resartus ironically largely as a satirical parody (and refutation) of Hegelian philosophy. That Carlyle's conception of transcendentalism itself could represent the synthesis of Hegelian dialectics to achieve the "end of history" in a political climate favorable to its inauguration as a practical ideology almost two centuries after the publication of Sartor Resartus should definitely be entertained. Transcendentalism has a favorable climate because we have witnessed the dissolution of Marxism (with the exception of China and a few other states) and fascism, leaving liberalism and Islamism as the remaining hegemonic ideologies. Liberalism is vulnerable to dissolution as a function of the COVID-19 pandemic dissolving the liberal dream of the pursuit of insatiable economic consumption as the "end of history" and the concurrent increasingly transgressive (i. e. violent) political contention in Europe and the United States with no long-term liberal resolution on the horizon. Carlyle's transcendentalism could be a vehicle to secure Kant's theory of a global"perpetual peace"by concurrently taking up the mantle of post-liberalism and post-Islamism.
The recognition of transcendentalism as such would leave only atheism/nihilism as a competitor doctrine. The elevation of the hegemony of atheism/nihilism promises only an elevation of perpetual discord in the context of every individual going down Nietzsche's path of becoming an Übermensch and seeking to dominate all other individuals in the absence of any shared social doctrine. With the decline of Platonism and Christianity (and religiosity generally)in the West, we have in fact been witnessing atheist materialism wreak havoc in the form of Marxism on the left and fascism on the right as partners that engage in a mutual self-cancellation. Those elements that date from the 20th century have increasingly re-emerged in Europe and the United States in the 21st century under such guises as "anti-fascism" and populism and are bound only to lead to a similar conflagration as World War II.
Thoreau equated Carlyle with Muhammad as a means of underscoring what he took to be the magnitude of Carlyle's influence: "[Carlyle] has the earnestness of a prophet. In an age of pedantry and dilettantism, he has no grain of these in his composition. There is no where else, surely, in recent readable English, or other books, such direct and effectual teaching, reproving, encouraging, stimulating, earnestly, vehemently, almost like Mahomet, like Luther." Emerson comments, with respect to Carlyle, "He is a man of the world. He does not belong to this or that country only, but by his broad genius and talent of satire, which he throws about him, he is cosmopolitan; but his aims are as good as can be."
That Carlyle wrote Sartor Resartus as a work of satirical fiction and a parody of Hegel's historicism should not prevent an analytical treatment of Sartor Resartus. Carlyle's cryptic verbosity, hyperbole, and satirical tone in Sartor Resartus has blinded readers from acknowledging the practical applications of Carlyle's philosophical conclusions. To put it as a metaphor, Sartor Resartus is perceived as just another bookcase when in actuality it is a magic bookcase that embodies and conceals a passageway toward transcendentalism as a new doctrine. Transcendentalism can be constructed as a viable political doctrine as a function of being situated in the context of other doctrines. By doing such, the vulnerabilities of other doctrines can be seen through the "lens" of transcendentalism.
Carlyle's transcendentalism is an alternative to all other ideologies and theologies, which are necessarily and inherently dogmatic, particularistic, and mutually incommensurable since they are themselves not transcendentalism. Carlyle chastises dogma when he writes, "Which of your Philosophical Systems is other than a dream-theorem; a net quotient, confidently given out, where divisor and dividend are both unknown?" Such dogmatic ideological and/or theological "dream-theorems" would not be so bad if they did not serve as fodder for non-violent and violent conflict between needlessly antagonized parties. Wars and revolutions continuously replicate because the world is unawake to and unconscious of transcendentalism as the means to put them to an end. Ostensibly, dogma will fight dogma, identity will fight identity, nation will fight nation, and scarce resources will be antagonized over until there is a universal acceptance of transcendentalism as an anti-dogma and acceptance of renunciation as a rational social virtue that is a corollary (and derivative of transcendentalism).
The analogy to Plato's allegory of the cave is valuable in this context because the philosopher descending back into the cave to bring wisdom to the cave-dwellers is analogous to a transcendentalist informing the uneasy sleepers of their somnambulism. As Plato wrote in The Republic:
You must go down, then, each in his turn, to live with the rest and let your eyes grow accustomed to the darkness. You will then see a thousand times better than those who live there always; you will recognize every image for what it is and know what it represents, because you have seen justice, beauty, and goodness in their reality; and so you and we shall find life in our commonwealth no mere dream, as it is in most existing states, where men live fighting one another about shadows and quarrelling for power, as if that were a great prize; whereas in truth government can be at its best and free from dissension only where the destined rulers are least desirous of holding office.
Carlyle himself never promoted transcendentalism, likely because the economic, political, and social climates would not have even facilitated his contemplation of transcendentalism as a viable hegemonic doctrine for governance in the context of what was then only the advent of the hegemony of industrial liberal capitalism in partnership with the longstanding and still-potent hegemony of Christianity.
Teufelsdrӧckh speaks of "'Religion, in unnoticed nooks, weaving for herself new Vestures'" and it is on such a basis the narrator in Sartor Resartusasks the question, "Teufelsdrӧckh himself being one of the loom-treaddles?" Carlyle follows up this question immediately with the following remark from the narrator of Sartor Resartus: "Elsewhere [Teufelsdrӧckh] quotes without censure that strange aphorism of Saint-Simon's, concerning which and whom so much were to be said: L'age d'or qu'une aveugle tradition a place jusqu'ici dans le passé est devant nous; The golden age which a blind tradition has hitherto placed in the Past is Before us." It is at this particular place in Sartor Resartus where the inference can be made that Carlyle prophesies that transcendentalism will become a viable doctrine in the future because transcendentalism is precisely the "new Vesture" that Teufelsdrӧckh "loom-treaddles" and such a vesture would inaugurate the new "golden age."