Why is the Korean Reunification not to Work anytime soon
How to draw the line between the recent and still unsettled EU/EURO crisis and Asia's success story? Well, it might be easier than it seems: Neither Europe nor Asia has any alternative. The difference is that Europe well knows there is no alternative – and therefore is multilateral. Asia thinks it has an alternative – and therefore is strikingly bilateral, while stubbornly residing enveloped in economic egoisms. No wonder that Europe is/will be able to manage its decline, while Asia is (still) unable to capitalize its successes.
Asia clearly does not accept any more the lead of the post-industrial and post-Christian Europe, but is not ready for the post-West world.
Following the famous saying allegedly spelled by Kissinger: "Europe? Give me a name and a phone number!" (when – back in early 1970s – urged by President Nixon to inform Europeans on the particular US policy action), the author is trying to examine how close is Asia to have its own telephone number.
Another fallacy is that the German reunification can be just copied. 15 days at any German institute of political science and one becomes expert of reunification. Yes, Germany is a success story since the neighbors were extremely forgiving. And that was enhanced by the overall pan-continental commitment to multilateralism – by both institutions and instruments.  Europe of German re-unification was the most multilateralised region of the world. Asia today is extremely bilateral – not far from the constellations at the time of Hiroshima or Korean War of 1950s. No multilateralism – no denuclearisation; no denuclearisation – no reunification; no reunification – no overall cross-continental tranquilization of relations; no tranquility – no Asia's sustainable success.
Why multilateralism matters? Author tries to answer it …  
By contrasting and comparing genesis of multilateral security structures in Europe with those currently existing in Asia, and by listing some of the most pressing security challenges in Asia, this policy paper offers several policy incentives why the largest world's continent must consider creation of the comprehensive pan-Asian institution. Prevailing security structures in Asia are bilateral and mostly asymmetric while Europe enjoys multilateral, balanced and symmetric setups (American and African continents too). Author goes as far as to claim that irrespective to the impressive economic growth, no Asian century will emerge without creation of such an institution.
For over a decade, many of the relevant academic journals are full of articles prophesizing the 21st as the Asian century. The argument is usually based on the impressive economic growth, increased production and trade volumes as well as the booming foreign currency reserves and exports of many populous Asian nations, with nearly 1/3 of total world population inhabiting just two countries of the largest world's continent. However, history serves as a powerful reminder by warning us that economically or/and demographically mighty gravity centers tend to expand into their peripheries, especially when the periphery is weaker by either category. It means that any absolute or relative shift in economic and demographic strength of one subject of international relations will inevitably put additional stress on the existing power equilibriums and constellations that support this balance in the particular theater of implicit or explicit structure.
Lessons of the Past
Thus, what is the state of art of Asia's security structures? What is the existing capacity of preventive diplomacy and what instruments are at disposal when it comes to early warning/ prevention, fact-finding, exchange mechanisms, reconciliation, capacity and confidence– building measures in the Asian theater?
While all other major theaters do have the pan-continental settings in place already for many decades, such as the Organization of American States – OAS (American continent), African Union – AU (Africa), Council of Europe and Organization for Security and Cooperation in Europe – OSCE (Europe), the state-of-arts of the largest world's continent is rather different. What becomes apparent, nearly at the first glance, is the absence of any pan-Asian security/ multilateral structure. Prevailing security structures are bilateral and mostly asymmetric. They range from the clearly defined and enduring non-aggression security treaties, through less formal arrangements, up to the Ad hoc cooperation accords on specific issues. The presence of the multilateral regional settings is limited to a very few spots in the largest continent, and even then, they are rarely mandated with security issues in their declared scope of work. Another striking feature is that most of the existing bilateral structures have an Asian state on one side, and either peripheral or external protégé country on the other side which makes them nearly per definition asymmetric. The examples are numerous: the US–Japan, the US– S. Korea, the US–Singapore, Russia–India, Australia–East Timor, Russia–North Korea, Japan –Malaysia, China–Pakistan, the US–Pakistan, China–Cambodia, the US–Saudi Arabia, Russia –Iran, China–Burma, India–Maldives, Iran–Syria, N. Korea–Pakistan, etc.
Indeed, Asia today resonates a mixed echo of the European past. It combines features of the pre-Napoleonic, post-Napoleonic and the League-of-Nations Europe. What are the useful lessons from the European past? Well, there are a few, for sure. Bismarck accommodated the exponential economic, demographic and military growth as well as the territorial expansion of Prussia by skillfully architecturing and calibrating the complex networks of bilateral security arrangements of 19th century Europe. Like Asia today, it was not an institutionalized security structure of Europe, but a talented leadership exercising restraint and wisdom in combination with the quick assertiveness and fast military absorptions, concluded by the lasting endurance. However, as soon as the new Kaiser removed the Iron Chancellor (Bismarck), the provincial and backward–minded, insecure and militant Prussian establishment contested (by their own interpretations of the German's machtpolitik and weltpolitik policies) Europe and the world in two devastating world wars. That, as well as Hitler's establishment afterwards, simply did not know what to do with a powerful Germany.
The aspirations and constellations of some of Asia's powers today remind us also of the pre-Napoleonic Europe, in which a unified, universalistic block of the Holy Roman Empire was contested by the impatient challengers of the status quo. Such serious centripetal and centrifugal oscillations of Europe were not without grave deviations: as much as Cardinal Richelieu's and Jacobin's France successfully emancipated itself, the Napoleon III and pre-WWII France encircled, isolated itself, implicitly laying the foundation for the German attack.
Finally, the existing Asian regional settings also resemble the picture of the post-Napoleonic Europe: first and foremost, of Europe between the Vienna Congress of 1815 and the revolutionary year of 1848. At any rate, let us take a quick look at the most relevant regional settings in Asia.
Multilateral constellations
By far, the largest Asian participation is with the Asia-Pacific Economic Cooperation – APEC, an organization engulfing both sides of the Pacific Rim. Nevertheless, this is a forum for member economies not of sovereign nations, a sort of a prep-com or waiting room for the World Trade Organization – WTO. To use the words of one senior Singapore diplomat who recently told me in Geneva the following: "what is your option here? …to sign the Free Trade Agreement (FTA), side up with the US, login to FaceBook, and keep shopping on the internet happily ever after…"
Two other crosscutting settings, the Organization of Islamic Cooperation – OIC and Non-Aligned Movement – NAM, the first with and the second without a permanent secretariat, represent the well-established political multilateral bodies. However, they are inadequate forums as neither of the two is strictly mandated with security issues. Although both trans-continental entities do have large memberships being the 2nd and 3rd largest multilateral systems, right after the UN, neither covers the entire Asian political landscape – having important Asian countries outside the system or opposing it.
Further on, one should mention the Korean Peninsula Energy Development Organization – KEDO (Nuclear) and the Iran-related Contact (Quartet/P-5+1) Group. In both cases, the issues dealt with are indeed security related, but they are more an asymmetric approach to deter and contain a single country by the larger front of peripheral states that are opposing a particular security policy, in this case, of North Korea and of Iran. Same was with the short-lived SEATO Pact – a defense treaty organization for SEA which was essentially dissolved as soon as the imminent threat from communism was slowed down and successfully contained within the French Indochina.
Confidence building – an attempt
If some of the settings are reminiscent of the pre-Napoleonic Europe, the Shanghai Cooperation Organization – SCO and Cooperation Council for the Arab states of the Gulf – GCC remind us of the post-Napoleonic Europe and its Alliance of the Eastern Conservative courts (of Metternich). Both arrangements were created on a pretext of a common external ideological and geopolitical threat, on a shared status quo security consideration. Asymmetric GCC was an externally induced setting by which an American key Middle East ally Saudi Arabia gathered the grouping of the Arabian Peninsula monarchies. It has served a dual purpose; originally, to contain the leftist Nasseristic pan-Arabism which was introducing a republican type of egalitarian government in the Middle Eastern theater. It was also – after the 1979 revolution – an instrument to counter-balance the Iranian influence in the Gulf and wider Middle East. The response to the spring 2011-13 turmoil in the Middle East, including the deployment of the Saudi troops in Bahrain, and including the analysis of the role of influential Qatar-based and GCC-backed Al Jazeera TV network is the best proof of the very nature of the GCC mandate.
The SCO is internally induced and more symmetric setting. Essentially, it came into existence through a strategic Sino-Russian rapprochement , based, for the first time in modern history, on parity, to deter external aspirants (the US, Japan, Korea, India, Turkey and Saudi Arabia) and to keep the resources, territory, present socio-economic cultural and political regime in the Central Asia, Tibet heights and the Xinjiang Uighur province in line.
The next to consider is the Indian sub-continent's grouping, the South Asian Association for Regional Cooperation – SAARC. This organization has a well-established mandate, well staffed and versed Secretariat. However, the Organization is strikingly reminiscent of the League of Nations. The League is remembered as an altruistic setup which repeatedly failed to adequately respond to the security quests of its members as well as to the challenges and pressures of parties that were kept out of the system (e.g. Russia until well into the 1930s and the US remaining completely outside the system, and in the case of the SAARC surrounding; China, Saudi Arabia and the US). The SAARC is practically a hostage of mega confrontation of its two largest members, both confirmed nuclear powers; India and Pakistan. These two challenge each other geopolitically and ideologically. Existence of one is a negation of the existence of the other; the religiously determined nationhood of Pakistan is a negation of multiethnic India and vice verse. Additionally, the SAARC although internally induced is an asymmetric organization. It is not only the size of India, but also its position: centrality of that country makes SAARC practically impossible to operate in any field without the direct consent of India, be it commerce, communication, politics or security.
For a serious advancement of multilateralism, mutual trust, a will to compromise and achieve a common denominator through active co-existence is the key. It is hard to build a common course of action around the disproportionately big and centrally positioned member which would escape the interpretation as containment by the big or assertiveness of its center by the smaller, peripheral members.
Multivector Foreign Policy
Finally, there is an ASEAN – a grouping of 10 Southeast Asian nations , exercising the balanced multi-vector policy, based on the non-interference principle, internally and externally. This, Jakarta/Indonesia headquartered  organization has a dynamic past and an ambitious current charter. It is an internally induced and relatively symmetric arrangement with the strongest members placed around its geographic center, like in case of the EU equilibrium with Germany-France/Britain-Italy/Poland-Spain geographically balancing each other. Situated on the geographic axis of the southern flank of the Asian landmass, the so-called growth triangle of Thailand-Malaysia-Indonesia represents the core of the ASEAN not only in economic and communication terms but also by its political leverage. The EU-like ASEAN Community Road Map (for 2015) will absorb most of the Organization's energy . However, the ASEAN has managed to open its forums for the 3+3 group/s, and could be seen in the long run as a cumulus setting towards the wider pan-Asian forum in future.
Before closing this brief overview, let us mention two recently inaugurated informal forums, both based on the external calls for a burden sharing. One, with a jingoistic-coined name by the Wall Street bankers  – BRI(I)C/S, so far includes two important Asian economic, demographic and political powerhouses (India and China), and one peripheral (Russia). Indonesia, Turkey, Saudi Arabia, Pakistan, Kazakhstan, Iran are a few additional Asian countries whose national pride and pragmatic interests are advocating a BRIC membership. The G–20, the other informal forum, is also assembled on the Ad hoc (pro bono) basis following the need of the G–7 to achieve a larger approval and support for its monetary (currency exchange accord) and financial (austerity) actions introduced in the aftermath of still unsettled financial crisis. Nevertheless, the BRIC and G-20 have not provided the Asian participating states either with the more leverage in the Bretton Woods institutions besides a burden sharing, or have they helped to tackle the indigenous Asian security problems. Appealing for the national pride, however, both informal gatherings may divert the necessary resources and attention to Asian states from their pressing domestic, pan-continental issues.
Yet, besides the UN system machinery of the Geneva-based Disarmament committee, the UN Security Council, the Organization for the Prohibition of Chemical Weapons – OPCW and International Atomic Energy Agency – IAEA (or CTBTO), even the ASEAN Asians (as the most multilateralized Asians) have no suitable standing forum to tackle and solve their security issues. An organization similar to the Council of Europe or the OSCE is still far from emerging on Asian soil.
Our history warns. Nevertheless, it also provides a hope:  The pre-CSCE (pre-Helsinki) Europe was indeed a dangerous place to live in. The sharp geopolitical and ideological default line was passing through the very heart of Europe, cutting it into halves. The southern Europe was practically sealed off by notorious dictatorships; in Greece (Colonel Junta), Spain (Franco) and Portugal (Salazar), with Turkey witnessing several of its governments toppled by the secular and omnipotent military establishment, with inverted Albania and a (non-Europe minded) non-allied, Tito's Yugoslavia. Two powerful instruments of the US military presence (NATO) and of the Soviets (Warsaw pact) in Europe were keeping huge standing armies, enormous stockpiles of conventional as well as the ABC weaponry and delivery systems, practically next to each other. By far and large, European borders were not mutually recognized. Essentially, the west rejected to even recognize many of the Eastern European, Soviet dominated/installed governments.
Territorial disputes unresolved
Currently in Asia, there is hardly a single state which has no territorial dispute within its neighborhood. From the Middle East, Caspian and Central Asia, Indian sub-continent, mainland Indochina or Archipelago SEA, Tibet, South China Sea and the Far East, many countries are suffering numerous green and blue border disputes. The South China Sea solely counts for over a dozen territorial disputes – in which mostly China presses peripheries to break free from the long-lasting encirclement. These moves are often interpreted by the neighbors as dangerous assertiveness. On the top of that Sea resides a huge economy and insular territory in a legal limbo – Taiwan, which waits for a time when the pan-Asian and intl. agreement on how many Chinas Asia should have, gains a wide and lasting consensus.
Unsolved territorial issues, sporadic irredentism, conventional armament, nuclear ambitions, conflicts over exploitation of and access to the marine biota, other natural resources including fresh water access and supply are posing enormous stress on external security, safety and stability in Asia. Additional stress comes from the newly emerging environmental concerns, that are representing nearly absolute security threats, not only to the tiny Pacific nation of Tuvalu , but also to the Maldives, Bangladesh, Cambodia, parts of Thailand, of Indonesia, of Kazakhstan and of the Philippines, etc . All this combined with uneven economic and demographic dynamics  of the continent are portraying Asia as a real powder keg.
It is absolutely inappropriate to compare the size of Asia and Europe – the latter being rather an extension of a huge Asian continental landmass, a sort of western Asian peninsula – but the interstate maneuvering space is comparable. Yet, the space between the major powers of post-Napoleonic Europe was as equally narrow for any maneuver as is the space today for any security maneuver of Japan, China, India, Pakistan, Iran and the like.
Let us also take a brief look at the peculiarities of the nuclear constellations in Asia. Following the historic analogies; it echoes the age of the American nuclear monopoly and the years of Russia's desperation to achieve the parity.
Besides holding huge stockpiles of conventional weaponry and numerous standing armies, Asia is a home of four (plus peripheral Russia and Israel) of the nine known nuclear powers (declared and undeclared). Only China and Russia are parties to the Non-proliferation Treaty – NPT. North Korea walked away in 2003, whereas India and Pakistan both confirmed nuclear powers declined to sign the Treaty. Asia is also the only continent on which nuclear weaponry has been deployed.
Cold War exiled in Asia
As is well known, the peak of the Cold War was marked by the mega geopolitical and ideological confrontation of the two nuclear superpowers whose stockpiles by far outnumbered the stockpiles of all the other nuclear powers combined. However enigmatic, mysterious and incalculable to each other , the Americans and Soviets were on opposite sides of the globe, had no territorial disputes, and no record of direct armed conflicts.
Insofar, the Asian nuclear constellation is additionally specific as each of the holders has a history of hostilities – armed frictions and confrontations over unsolved territorial disputes along the shared borders, all combined with the intensive and lasting ideological rivalries. The Soviet Union had bitter transborder armed frictions with China over the demarcation of its long land border. China has fought a war with India and has acquired a significant territorial gain. India has fought four mutually extortive wars with Pakistan over Kashmir and other disputed bordering regions. Finally, the Korean peninsula has witnessed the direct military confrontations of Japan, USSR, Chinese as well as the US on its very soil, and remains a split nation under a sharp ideological divide.
On the western edge of the Eurasian continent, neither France, Britain, Russia nor the US had a (recent) history of direct armed conflicts. They do not even share land borders.
Finally, only India and now post-Soviet Russia have a strict and full civilian control over its military and the nuclear deployment authorization. In the case of North Korea and China, it is in the hands of an unpredictable and non-transparent communist leadership – meaning, it resides outside democratic, governmental decision-making. In Pakistan, it is completely in the hands of a politically omnipresent military establishment. Pakistan has lived under a direct military rule for over half of its existence as an independent state.
What eventually kept the US and the USSR from deploying nuclear weapons was the dangerous and costly struggle called: "mutual destruction assurance". Already by the late 1950s, both sides achieved parity in the number and type of nuclear warheads as well as in the number and precision of their delivery systems. Both sides produced enough warheads, delivery systems' secret depots and launching sites to amply survive the first impact and to maintain a strong second-strike capability . Once comprehending that neither the preventive nor preemptive nuclear strike would bring a decisive victory but would actually trigger the final global nuclear holocaust and ensure total mutual destruction, the Americans and the Soviets have achieved a fear–equilibrium through the hazardous deterrence. Thus, it was not an intended armament rush (for parity), but the non-intended Mutual Assurance Destruction – MAD – with its tranquilizing effect of nuclear weaponry, if possessed in sufficient quantities and impenetrable configurations – that brought a bizarre sort of pacifying stability between two confronting superpowers. Hence, MAD prevented nuclear war, but did not disarm the superpowers.
As noted, the nuclear stockpiles in Asia are considerably modest . The number of warheads, launching sites and delivery systems is not sufficient and sophisticated enough to offer the second strike capability. That fact seriously compromises stability and security: preventive or preemptive N–strike against a nuclear or non-nuclear state could be contemplated as decisive, especially in South Asia and on the Korean peninsula, not to mention the Middle East .
A general wisdom of geopolitics assumes the potentiality of threat by examining the degree of intensions and capability of belligerents. However, in Asia this theory does not necessarily hold the complete truth: Close geographic proximities of Asian nuclear powers means shorter flight time of warheads, which ultimately gives a very brief decision-making period to engaged adversaries. Besides a deliberate, a serious danger of an accidental nuclear war is therefore evident.
Multilateral mechanisms
One of the greatest thinkers and humanists of the 20th century, Erich Fromm wrote: "…man can only go forward by developing (his) reason, by finding a new harmony…"
There is certainly a long road from vision and wisdom to a clear political commitment and accorded action. However, once it is achieved, the operational tools are readily at disposal. The case of Helsinki Europe is very instructive. To be frank, it was the over-extension of the superpowers who contested one another all over the globe, which eventually brought them to the negotiation table. Importantly, it was also a constant, resolute call of the European public that alerted governments on both sides of the default line. Once the political considerations were settled, the technicalities gained momentum: there was – at first – mutual pan-European recognition of borders which tranquilized tensions literally overnight. Politico-military cooperation was situated in the so-called first Helsinki basket, which included the joint military inspections, exchange mechanisms, constant information flow, early warning instruments, confidence–building measures mechanism, and the standing panel of state representatives (the so-called Permanent Council). Further on, an important clearing house was situated in the so-called second basket – the forum that links the economic and environmental issues, items so pressing in Asia at the moment.
Admittedly, the III OSCE Basket was a source of many controversies in the past years, mostly over the interpretation of mandates. However, the new wave of nationalism, often replacing the fading communism, the emotional charges and residual fears of the past, the huge ongoing formation of the middle class in Asia whose passions and affiliations will inevitably challenge established elites domestically and question their policies internationally, and a related search for a new social consensus – all that could be successfully tackled by some sort of an Asian III basket. Clearly, further socio-economic growth in Asia is impossible without the creation and mobilization of a strong middle class – a segment of society which when appearing anew on the socio-political horizon is traditionally very exposed and vulnerable to political misdeeds and disruptive shifts. At any rate, there are several OSCE observing nations from Asia ; from Thailand to Korea and Japan, with Indonesia, a nation that currently considers joining the forum. They are clearly benefiting from the participation .
Consequently, the largest continent should consider the creation of its own comprehensive pan-Asian multilateral mechanism. In doing so, it can surely rest on the vision and spirit of Helsinki. On the very institutional setup, Asia can closely revisit the well-envisioned SAARC and ambitiously empowered ASEAN  fora. By examining these two regional bodies, Asia can find and skillfully calibrate the appropriate balance between widening and deepening of the security mandate of such future multilateral  organization – given the number of states as well as the gravity of the pressing socio-political, environmental and politico-military challenges.
In the age of unprecedented success and the unparalleled prosperity of Asia, an indigenous multilateral pan-Asian arrangement presents itself as an opportunity. Contextualizing Hegel's famous saying that "freedom is…an insight into necessity" let me close by stating that a need for the domesticated pan-Asian organization warns by its urgency too.
Clearly, there is no emancipation of the continent; there is no Asian century, without the pan-Asian multilateral setting.
Will China Save the Planet? Book Review
Barbara Finamore has been involved in environmental policy in China for decades.  Her new book, Will China Save the Planet?,is a succinct report (120 pg.) on the short, yet promising history of China's actions to address climate change and pollution.
Chapter 1 is about the recent global leadership role that China has taken in the fight against climate change.  At first, the PRC was hesitant to commit to specific pollution-reduction benchmarks.  After experiencing increasingly devastating bouts of industrial smog in the 1990s however, China began to take its environmental commitments more seriously.  It has set out to become the de facto leader in combatting climate change through ambitious domestic action and sponsoring international conferences.  The Trump Administration's withdrawal from the Paris Climate Agreement has only furthered China's dominance.
Chapters 2-4 give in-depth analysis on China's efforts to wean itself off of coal, develop its renewable energy capacity and become a global leader in electric vehicle production.  China has long used coal to fuel its unprecedented rate of industrialization.  In recent years, it has pledged to wean itself off of coal dependency by enforcing coal plant efficiency standards, enacting a cap-and-trade program, managing grid output, promoting local politicians based on their success in implementing green policies and supporting green energy developments.  China is now home to many of the world's top manufacturers of solar panels, wind turbines and commercial & private electric vehicles.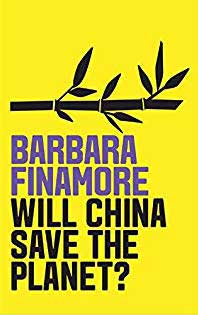 There is much to applaud China for in its efforts.  Finamore writes that, "After growing by an average of 10% annually from 2002-2012, China's coal consumption leveled off in 2013 & decreased in each of the following three years… Largely because of the dip in China's coal consumption, global CO2 emissions growth was basically flat between 2014-2016."  By moving away from coal, China has been able to, "Every hour… erects a new wind turbine & installs enough solar panels to cover a soccer field." As of last year, "Chinese solar manufacturers accounted for about 68% of global solar cell production & more than 70% of the world's production of solar panels."
Chapter 5 focuses on China's mission to export its green initiatives around the world, particularly through its Belt and Road Initiative (BRI).  The BRI is shaping up to be the largest international infrastructure plan in history, investing trillions of dollars in 65 countries in Asia, Europe, Africa and the Middle East.  China thus has a golden chance to help much of the developing world to adopt clean energy goals and foster economic growth.  The Chinese government is encouraging its citizens to invest in renewable energy initiatives in the BRI countries by implementing a "green finance" system.  Through its pivotal role in the G20, China can also help to lead the developed world by spearheading reports and policies among the 20 member nations.
Barbara Finamore has written a highly readable and informative overview of China's role in the global climate change battle.  She lists the Chinese government policies that have led the world's largest nation to meet and exceed many of the green benchmarks that it set for itself.  It would have been helpful if Finamore had written more about China's water instability and how that ties to the Tibetan occupation, as access to drinking water is one of the top environmental issues in the world today.  As a whole, Will China Save the Planet?is a good primer for environmental policy analysts and anyone else interested in studying feasible solutions to climate change, humanity's greatest threat.
Is Strategic Balancing a 'New Normal' in Interlinked World?
The G-20 Summit 2018 will be remembered for extraordinary  large number of bilateral and trilateral meetings, which seem to be even more significant than the main purpose of the meet. There are some high profile bilateral meetings like US – China and US – Russia (Scheduling of which has seen many flip-flops) which are very significant in context of Trade-War or Ukraine crisis. The two trilateral meetings involving US-Japan-India and China-Russia-India are also seen to be very significant because of centrality of Indian position in both the meetings. One of the reasons for this phenomenon is that the world is that the world has got interlinked so much as never before, hence even bilateral relations between global powers impact the world directly or indirectly.
When a large number of countries including US allies, strategic and trade partners joined AIIB, against the wishes of US, it was quite evident that a time has come that many countries will like to have alternate sources of funding other than west dominated IMF or Japan dominated ADB and will follow their own national interest. Similarly when China exhibited aggressive design of converting feature and atolls to artificial islands, with a view to have South China Sea as 'Chinese lake' based on unilateral interpretation of history ignoring international laws, UNCLOS and decision of ICJ, a group of democratic countries huddled together to form QUAD with a potential to counter balance such moves, which have possibility of obstructing global trade and exploitation of global commons. The Russian aggression westwards post Crimea, brought many western countries together resulting heavy sanctions on Russia, (followed by the recent standoff with Ukraine, Martial Law in some parts of Ukraine and the criticality continues. The Western opposition and sanctions was instrumental in pushing Russia nearer to Beijing. The international relationships and strategic interests of most countries in the interlinked world of today are so interwoven, that it is difficult to count countries only in one grouping; hence many new issue based groupings have emerged in last few decades.
Are Global Powers pushing everyone to Strategic Balancing?
In the exuberance of pursuing 'America First' policy, in last few years US has been highly critical of some of its allies, strategic and trade partners, whenever they did not follow a course which was of interest to America. In some cases it used threatening gestures, while some others were put under sanctions. The policy got a major jolt, when they threatened everyone to support their decision of shifting embassy to Jerusalem, but many countries junked the threat and voted as per their own perception. A similar issue came up earlier, when the last US President got all Head of States of ASEAN countries together to discuss South China Sea issue and wanted a joint statement, condemning Chinese actions, but those countries did oblige.  Pulling out of Paris accord for climate change, Iran Nuclear deal, TPP are some more examples when all the 'Friends of US' are not on the same page, and decided to continue with it even without US. Pulling out of nuclear deal with Russia is under global criticism, as it could trigger fresh arms race and a dangerous one, although US has some strategic logic to do so in American interest. The last G-7 Summit was not a pleasant experience for US allies due to alleged self centered economic approach of US. The NATO allies are also relatively lesser confident of US backing and keep waiting for next surprise from US Administration. Under these circumstances, Is US Concept of 'With US' or 'Against US' is outdated in Interlinked World?
On the other hand Chinese after announcing Belt and Road Initiative (BRI) in 2013, with elevation of President Xi Jinping from 'Chairman of everything' to 'Core' and 'Leader for life', exhibited its expeditionary design starting from South China Sea to land grabbing in Indian Ocean. With its fast growth it tried to showcase its methodology of governance better than democratic model. Its 'Incremental Encroachment Strategy' in Doklam as well as South China Sea exhibited its ambitions exceeding beyond peaceful growth to the arena of global strategic dominance; hence it started facing opposition from a group of democratic countries in various forms like formulation of QUAD and other groupings. Interestingly most of Chinese neighbors did not buy its method of governance and some of them went democratic in recent past, while maintaining good relations with it. In case of Russia also, we find Germany, a US ally drawing gas from them. Russia and China helping out North Korea with fuel and essentialities immediately after Singapore Summit between President Trump and Kim. Russia a strategic partner of India supplying military hardware to Pakistan and many other countries. A cross pollination of relations is therefore quite evident.
Analysing the cases of three global powers above, a time has come when most countries want to manage their international relations as per their own national interest, and do not want their strategic choices to be dictated by others. The strategic autonomy is quite dear to every sovereign country. It is also a fact that the world today is much more interlinked; hence issue based relationships is increasing. In context of the above let me analyze few cases justifying the 'Compulsion of Strategic Balancing' in international dynamics.
Japan's Insecurity and Prime Minister Abe's visit to China followed by meeting Indian Counterpart
During Prime Minister Abe's visit to China on the 40th anniversary of the 'Treaty of Peace and Friendship between Japan and China' hardly any issues of divergences was discussed. It was looked as an effort to 'Fostering Mutual Political Trust' and 'Cooperation and Confidence Building in Maritime and Security Affairs'. Beyond good optics, It can be seen as an effort to balance out/reset relations with China, and a messaging to Uncle Sam, about independence in foreign policy formulation of Japan. Immediately after this first visit to Beijing since 2012, Prime Minister Abe hosted Indian Prime Minister Narendra Modi, in a resort near Mount Fuji for a luncheon Sunday, just a day after returning from talks with the leader of China. While the leaders may call India-Japan partnership having been strengthened as a 'special strategic and global partnership,' but beyond the optics, it can be termed as an effort to balance relations between China and India as well.  India would perhaps be looking to move forward in convergences, and need not be concerned of Sino -Japan engagement because India and Japan have hardly any issues of divergences. The balancing/resetting by Japan in international relations was again exhibited, by the fact that Japanese PM seems to be  "determined" to wrap up talks toward peace treaty based on 1956 declaration with Putin, stipulating the return of two of four northern islands by Russia to Japan, while retaining claim on all four. The self confidence of Japan in balancing act between US, China, Russia and India is noticeable.
South Korean bonhomie with North Korea
South Korea despite being apprehensive of dangerous arsenal of North Korea, continues to be an ally of US. Deployment of THAAD, military exercises with US forces, have caused great anxiety not only in North Korea, but in China and Russia as well. Despite heavy sanctions on North Korea, it continued with its nuclear and missile tests. When President Trump started giving confusing signals of 'America First' and asking allies to pay for their security, South Korea was inclined to attempt peace in Korean Peninsula and making it nuclear free. It was successful in seemingly impossible diplomatic exercise of getting together Kim and President Trump together for a summit. As an analyst, I do not count the summit anything beyond optics, as nothing worthwhile has changed in nuclear and long range missiles capabilities of North Korea as well as UN sanctions, but South Korea has improved its relations with North considerably applying the theory of strategic balance. North and South Korea had Summits, exhibiting lot of bonhomie, decided to field one sports team under single flag, started people to people contact, and South Korea started helping North Korea with essential humanitarian needs, where China and Russia joined in to start business as usual with North Korea, immediately after Singapore Summit. The optics of keeping missiles and nukes away from North Korean parade does not mean that it will really destroy the only leverage it has, which is making US talk to him, and condemning Rouhani and Assad, looking for regime change there. Some symbolic destruction of few testing sites by North Korea and destruction of few posts along demilitarized zone does not mean that South has full confidence over North Korea but it clearly indicates that South Korea is balancing/resetting relations between them.
India's Strategic behavior: Is it different than Balancing/Resetting International relations?
Post Wuhan visit of Prime Minister Modi to China it is being alleged by western media that India has perhaps drifted towards China. In my opinion there is hardly any worthwhile change in Indian strategic behavior. India has a set of convergences and divergences of interests with major global players namely China, USA and Russia. India has so far been able to keep these relations exclusive of each other; hence has been able to successfully manage an independent foreign relationship without any bias. In the turbulent complex environment of today, our convergences and divergences have started impacting each other. India's differences with China on certain aspects of Sino-Pak nexus, use of global commons in South China Sea, its adventurism in Indian Ocean, and obstruction to Indian entry in NSG can also be viewed as convergence of interests with US. India's differences with US on trade, tariff, and CAATSA in context of Russia can be seen as convergence of interests with China The silver lining is that US being our strategic partner will like to have well equipped Indian Forces to balance China and Indian connectivity to Afghanistan, in case Pakistan does not serve its strategic interest. The US waiver on Chabahar port and connectivity to Afghanistan, as well import of Iranian oil for next six month is a welcome step by US towards its strategic partner India.
After Indian expression to expand the scope and dimension of QUAD, opening it up to other affected countries, there is a general feeling amongst other QUAD members that India is perhaps getting softer towards China in progressing QUAD agenda. The reality is that India has an independent foreign policy.  In Indo-Pacific, it stands with US, Japan and Australia in checking Chinese encroachment of global common like South China Sea, stands for seamless movement in international water and rule based order. Interestingly none of the QUAD members have common unsettled land borders with China. In land frontier and combating proxy war, India has to fight its own battle with some help from friendly countries including equipment from Russia, Israel, France to name a few, besides Indian friends from QUAD, hence it has to tackle relationship with China in a different manner than other members of QUAD. India therefore has to maintain harmonious relations with all its friends and neighbors to pursue its national interest. Despite such complexities, the silver lining is that the US, as well as China want better relations with India and vice versa. Russia also will not like to give up the largest purchaser of military hardware and a strategic partnership which stood the test of time even in 'Heated Cold War' era, hence, with smart diplomacy, India should be able to manage an independent foreign policy in current global environment. The number of bilateral and trilateral meetings attended by India clearly explains the balancing diplomatic exercises carried out by India, as per its National interest. Indian participation in two significant trilateral meetings namely US-Japan-India and China-Russia-India signifies the centrality of India. It clearly indicates the efforts required to balance out relations with two separate groupings which have wide gap in perceptions.
Unilateralism is Outdated/Impractical Concept
There is a growing opinion that US needs to revise its policy of sanctions and CAATSA. The analysis suggests that President Trump's reintroduction of sanctions on Iran,(with many of its allies still honoring Iran Nuclear Deal), as well as further push on CAATSA (without modification) on countries trading with Russia might edge US towards its own diplomatic/ strategic and economic isolation in the long run . The ICJ decision on 03 October 2018 ordering US to remove any restrictions on the export of humanitarian goods and services to Iran to some extent shows that the world may not always buy US narrative on sanctions. Similarly Chinese aggressive stance in South China Sea will continue to bring resistance in different forms by collective efforts of affected parties, and its purse diplomacy will not work everywhere. Ongoing Trade War, strengthening of Taiwan and military posturing in South China Sea are indicators which will discomfort China.  In interlinked world interactions with all countries wherever their interests converge is the order of the day. Japanese trade with China, visit of Prime Minister Abe to China followed by visit of Prime Minister Modi and Countries pursuing relations with Saudi Arabia despite CIA revelations are some examples of this new normal in future. It is also expected that in a multilateral world of today, no one country will be able to dictate the strategic choices of others or force any country not to act in its national interest in future. It also proves a point that any country, which thinks that it can rule the world all by itself, is sadly mistaken in the future world, which is overly interlinked.
Chinese Perspective on South China Sea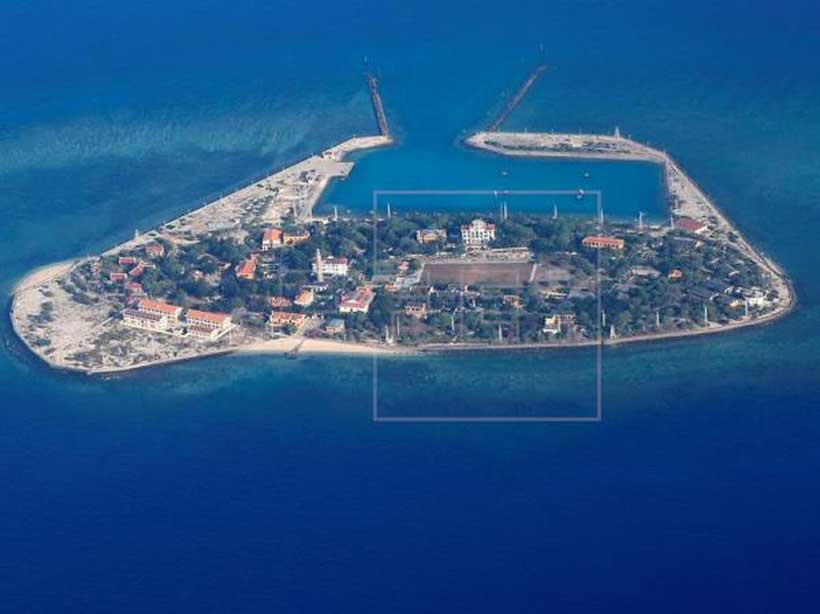 Chinese Premier Li Keqiang during his Singapore visit for the China ASEAN summit had remarked that China would work hard and ensure that the Code of Conduct (CoC) on South China Sea is concluded within three years. While the global community and regional strategic experts waited for sixteen long years (2003-2018) to get a single draft on the CoC, another three years would be acceptable. However, outlining Chinese objections and rather incoherent historical arguments might not hold true in the long discussions. The problem for Chinese is that while they have technically agreed on the single draft, the reservations with regard to conduct of exercise and the non-binding nature of the COC will once again open Pandora's box. Within China, there have been strong advocacy groups and even historical facts which are constructed to build the narrative that South China Sea belonged to China since times immemorial. However, in the same context, historically, Hainan island belonged to Vietnam, and it has been accepted by the Chinese. The reflections of which can be seen in their provincial museums. The nature of debates and discussion in this context is interesting, and it is still not clear that how much China going to accommodate the interests of other claimants and whether there would be a lasting peace.
Evaluating the developments with regard to SCS, China has made it very clear that signing of COC does not in any way means that the territorial and maritime sovereignty issue related to the contentious zone would be resolved. So if the global community is under this utopian idea that things will smoothen out, might face shock in future. China has been claiming during the PCA arbitration between 2013-2016, SCS was not peaceful and there have been untoward incidents. However, in the post PCA phase there has been relative peace in the region. China has been claiming that with the influx of new actors including US, UK, Japan and Australia, the issue of territorial sovereignty and maritime zones would give rise to new trends in regional conflicts. Of late, there has been a series of unpleasant face offs between China and US, and it has been claimed by scholars from China that SCS might influence US-China relations in future. Chinese scholars have claimed that SCS is more about geo-political interest rather than any strategic advantages in terms of sea power. It has been seen that competition between US and China is strategic and structural and the bigger challenge is that it is irreconcilable. Scholars from Chinese institutes such as National Institute on South China Sea have stated in public discourse that US have been using strong propaganda mechanisms to project that Chinese island building would jeopardize peace and tranquility in the region. China believes that there should be some balance with regard to the interactions between claimant states and the role played by non-claimants. Closely emulating US stance other US allies are trying to flare up tensions and it is stated in Chinese discourse that in May 2017 and between August -October 2018, Japan as well as other US allies have conducted operations and sorties leading to unnecessary tensions. Chinese believe that presence of US undermines peace and stability in SCS. Among the claimant states peace and tranquility is undermined because of US military interactions with Vietnam, Indonesia, Singapore and Australia focusing on the developments in SCS.
China has conducted military exercises with ASEAN in the past and is willing to build structural mechanisms to address issues of trust and confidence building. The claimant states need to work on the cooperative action plan such as developing joint cooperative mechanism for exploration and development of resources. However, the serious lacunae in Chinese proposal is that it wants to work in non-disputed areas before making any commitment in SCS. Outlining the Chinese perspective on the reasons for flare up in SCS, Chinese scholars have projected that the reasons include the conduct of US navy, interference in COC consultations, facilities and military deployment in SCS by other claimants, and unilateral action in disputed areas by the outside powers.
While the Chinese narrative might seem convincing but there are flaws in this discourse. Firstly, China has failed to outline the geographic coordinates of the nine-dash line and the nine-dash line was at one point eleven dash line also. It claims that it has resolved maritime delimitation mechanisms between China and Vietnam in the Gulf of Tonkin due to which the two dashes were removed from the claimed area.
President Xi has signed an MoU on oil and gas exploration during his visit to Philippines but China feels that the development and even exploration of any oil and gas exploration should be endorsed by China as it is the biggest party to the conflict. China has also proposed that China and ASEAN should maintain peace and stability in SCS without any outside intervention. The proposal of developing Reed bank has been made by China as it is a non-controversial area. Nevertheless, China has made it very clear that COC would not be able to solve sovereignty and territorial issues.  In conclusion, China has made it clear that it would not define the geographic coordinates of SCS claimed by the country as it would give a wrong impression that China is going to usurp the whole SCS but the challenge for China is that it has not yet done its homework and is wary of the global backlash. Of course, US-China trade war has impacted Chinese hardline stance on SCS.