Europe: National Sovereignty versus International Conquest, at Stake over Iran
Europe now faces its ultimate ideological fork-in-the-road, which it has thus far ignored but can no longer ignore: They need to decide whether they seek a world of nations that each is sovereign over its own territory but over no other (and this would not be a world at war); or whether they seek instead a world in which they are part of the American empire, a world based on conquests — NATO, IMF, World Bank, and the other U.S.-controlled international institutions — and in which their own nation's citizens are subject to the dictatorship by America's aristocracy: the same super-rich individuals who effectively control the U.S. Government itself (see this and this — and that's dictatorship by the richest, in the United States).
Iran has become this fateful fork-in-the-road, and the immediate issue here is America's cancellation of the Iran nuclear deal that America had signed along with 6 other countries, and America's consequent restoration of economic sanctions against Iran — sanctions against companies anywhere that continue trading with Iran. First, however, some essential historical background on that entire issue:
The U.S. aristocracy overthrew Iran's democratically elected Government in 1953 and imposed there a barbaric dictatorship which did the bidding of the U.S. and allied aristocracies, by installing the Pahlavi Shah there, just as they had earlier, in 1932, installed the Saud King in Saudi Arabia — which land never ever had known democracy. As Wikipedia says of Ibn Saud, who became King in 1932, "After World War I, he received further support from the British, including a glut of surplus munitions. He launched his campaign against the Al Rashidi in 1920; by 1922 they had been all but destroyed," with Britain's help. Similarly, the U.S. and its British Imperial partner installed Pahlavi as Iran's Shah in 1953. This was done by U.S. President Dwight David Eisenhower. After the death of the anti-imperialistic U.S. President FDR, in 1945, the U.S. Government quickly became pro-imperialistic under President Harry S. Truman (whom imperial England's Winston Churchill wrapped around his little finger), and then even more so under Eisenhower, so that during the brief presidency of Ike's successor President JFK, the anti-imperialistic ghost of FDR was coming to haunt the White House and thus again threaten the conjoined U.S.-UK's aristocracies' surging global control. Kennedy was quickly souring on, and coming to oppose, imperialism (just as FDR had done) — he was opposing conquest and dominion for its own sake. So, he became assassinated and the evidence was covered-up, so that the CIA, which Truman had installed and which Eisenhower placed firmly under the control of America's aristocratically controlled military-industrial complex, became increasingly America's own Deep State, designed for global conquest (though using an 'anti-communist' excuse and cover for their real and ruling motive of global conquest and dominion).
When the U.S.-imposed Shah was overthrown by an authentic revolution in 1979, America's continued alliance with the UK-U.S.-installed Saud family turned into a U.S.-UK alliance against Iran, which nation has ever since been demonized by the U.S. and UK aristocracies as being a 'terrorist regime', even though Saudi Arabia actually dominates global Islamic terrorism, and Iran is opposed to terrorism (except to terrorism that's aimed against Israel). And everybody who knows anything on sound basis is aware of these established historical facts. But, actually, the U.S.-Saudi alliance is even worse than that: global Islamic terrorism was invented and organized by the U.S. aristocracy in conjunction with the Saud family starting in 1979 when Iran freed itself from the U.S.-UK dictatorship and restored Iranian sovereignty (even though in a highly compromised Shiite theocratic way, nothing at all like the secular Iranian democracy that had been overthrown by the U.S. and UK aristocracies in 1953). The U.S. and Sauds created Islamic terrorism in 1979 in order to draw the Soviet Union into Afghanistan and ultimately used these terrorist proxy "boots on the ground" so as to force the Soviets out of Afghanistan — thereby draining the Soviet economy in the hope of ultimately conquering the U.S.S.R. and then conquering Russia itself, which the U.S. President GHW Bush on the night of 24 February 1990 made clear that the U.S. and its allies must do — he gave the European vassal-nations their marching-order on that date, and they have reliably followed that order, until now.
Russia, which the U.S. aristocracy craves to conquer, is an ally of Iran (which they hope to re-conquer). The basic principle of America's aristocracy is repudiation of national sovereignty. That's what the U.S. Government globally stands for today. Russian Television headlined on May 11th, "'Are we America's vassals?' France vows to trade with Iran in defiance of US 'economic policeman'" and reported that U.S. President Donald Trump's re-imposition of U.S. economic sanctions against any companies that do business with Iran, is being resisted by all the other nations that had signed the Obama-Kerry nuclear accord with Iran, the "JCPOA" treaty: UK, France, China, Russia, U.S., and EU (which is led by Germany). The U.S. regime knows that if even America's allies — UK, France, and Germany — hold together with Iran, to defy the Imperial actions punishing them for continuing with Iran even after the U.S. pull-out from the treaty, then the Western Alliance will be jeopardized, if not terminated altogether, and finally the Cold War, which GHW Bush had ordered the allies to continue even after the end of the U.S.S.R., and of its communism, and of its Warsaw Pact military alliance mirroring America's NATO alliance, will finally end also on America's side, just as it had ended in 1991 on the Soviet Union's side. Such an end to the Cold War would possibly cause America's military-industrial complex — and the stock values of mega-corporations such as Lockheed Martin — to collapse.
Thus, the U.S. aristocracy is afraid of peace replacing their existing permanent-war economy. All those trillions of dollars that have been invested in machines of mass-murder abroad, could plunge in value, if UK, France, and Germany, terminate the Western Alliance, and become individual sovereign nations who join with Iran — another individual sovereign nation — to say no to the Imperial power (the U.S.), and yes to national sovereignty, which sovereignty constitutes the sole foundation-stone upon which any and all democracies are constructed. No democracy can exist in any nation that is a vassal to some other (the imperial power). In a world where national sovereignty is honored, democracy would not necessarily exist everywhere, but it would no longer be internationally prohibited by an imperial power, which inevitably is itself a dictatorship, no real democracy at all.
On March 3rd, the 175-year-old imperial magazine, The Economist, headlined against China as an enemy in this continuing Cold War, "How the West got China wrong" and explained "the Chinese threat":
"China is not a market economy and, on its present course, never will be. Instead, it increasingly controls business as an arm of state power. … Foreign businesses are profitable but miserable, because commerce always seems to be on China's terms."
The imperialistic view is that the international dictator and its corporations should rule — there should be no real sovereign other than this dictatorship, by the U.S. regime now, since America is today's imperialist nation.
Perhaps Europe now will make the fateful decision, between international dictatorship on the one side, or else the supreme sovereignty of each and every nation on the other, to determine its own laws — and to require any corporation that does business there to adhere to its legal system and to none other: the supremacy of each nation within its own territory, not of any international corporations, not even of ones that are based in some international-bully country that says it's "the one indispensable nation" — meaning that every other nation is "dispensable." Russia won't accept that. Iran won't accept that. China won't accept that. Will Germany accept it — the land of the original: "Deutschland über alles"? Will France? Will UK?
Americans accept it. The U.S. public are very effectively controlled by America's aristocracy. A Yougov poll at the start of 2017 (the start of Trump's Presidency) asked over 7,000 Americans to rate countries as "enemy", "unfriendly", "friendly", "ally", or "not sure"; and, among the 144 rated countries, Americans placed at the most hostile end, in order from the very worst, to the 13th-from-worst: North Korea, Iran, Syria, Iraq, Afghanistan, Russia, Libya, Somalia, Pakistan, Palestine, Saudi Arabia, Yemen, and Sudan. Other than Saudi Arabia, which the U.S. Government treats as being its master if not as being its very top ally, and which is, in any case, by far the U.S. military's biggest customer (other than the U.S. Government, of course), that list from Yougov looks very much like, or else close to, what America's aristocracy would want to see targeted, as being America's 'enemies'. So, other than Americans' including the top ally both of America's aristocracy and of Israel's aristocracy, Saudi Arabia, on that list of enemies, the list was very much what the U.S. aristocracy's 'news'media had been promoting as being America's 'enemies'. In fact, even though those 'news'media haven't informed Americans that 92% of Saudi Arabians approve of ISIS, or that the Saudi royal family financed and organized the 9/11 attacks (in conjunction with others of George W. Bush's friends), Americans view Saudi Arabia hostilely. That's acceptable to America's aristocracy, because the Saud family's hatred is focused against Iran, the main Shiite nation, and the U.S. public (have been deceive to) prefer Saudi Arabia over Iran. In fact, a 17 February 2016 Gallup poll showed that Iran was seen by Americans as being even more hostile toward Americans than is Saudi Arabia. So, America's aristocracy have no reason to be concerned that their chief ally and second-from-top governmental customer, the Saud family, are unfavorably viewed by the U.S. public. Both in America and in Saudi Arabia, the aristocracy effectively controls its public. Thus, the American people think in the way that the American aristocracy want them to — supporting any conquest (e.g., Iraq 2003, Libya 2011, Syria 2012-) that the aristocracy want to perpetrate. Of course, the way to achieve this control is by means of the windows through which the public get to see the world around them, which windows on the world are the nation's 'news'media.
On May 12th, Fairness and Accuracy In Reporting (FAIR) reported that the American people are very effectively controlled to believe Iran to be America's enemy and very dangerous to us. The headline was "Media Debate Best Way to Dominate Iran" and the article documented that the American people are being very intensively propagandized by the aristocratically controlled media, to favor aggression against Iran, and are being heavily lied-to, in order to achieve this.
So, though the American public will continue to support the American Government (despite distrusting both their government and their 'news'media), foreign publics aren't so rigidly under the control of America's aristocracy; and therefore Europe's aristocracies could abandon their alliance with the U.S. aristocracy, if they strongly enough want to. Their 'news'media would obediently do whatever they're told, and could begin immediately portraying the reality of the U.S. Government, to their people — including, for example, the reality that the U.S. stole Ukraine
, and some of the participants have even confessed their roles; Russia did not steal Crimea (and the Crimea-Ukraine issue was the alleged spark for the 'restoration' of the Cold War — which The West never actually ended on its side, only Russia did on its side).
An end of The Western Alliance (America's empire) could happen. But it would require — from the EU's leaders (and/or from Turkey's Erdogan) — courage, conviction, and a commitment to national sovereignty's being the foundation-stone to any democracy anywhere, and this change-of-political-theory would be something drastically new in Europe (and-or in Turkey), which is a region that has historically been staunchly supportive of empires, and thus supportive of dictatorships (ones that are compliant — foreign stooge-regimes). That would require a historic sea-change. Iran's peace, if not Iran's very existence (and maybe even world peace), might be depending upon this slender hope.
first posted at strategic-culture.org
Colour revolution in Republika Srpska
On 18 March 2018, 21 year old David Dragicevic went out with his friends around 7 p.m., but never returned home and was declared missing the same day. On the 24 March, his dead body was found in the small Crkvena creek, in downtown Banja Luka, capital of Republika Srpska. Dragicevic was buried on 7 April. Police inspector Darko Ilic claimed that surveillance cameras confirmed that Dragicevic committed robbery that night on the way home and that several stolen items from the robbed house were found in his pockets. According to the police investigation, after the robbery, on his way home, Dragicevic walked across a small bridge over Crkvena creek and fell in the water and drowned. From the start of the investigation, Dragicevic's parents claimed that their son was brutally murdered and that they possess evidence of that. According to Davor Dragicevic, David's father, the killer is a well known figure, and police officers Minister of Interior Dragan Lukac, and local police chief Darko Culum, are trying to cover up the crime. His supporters established the "Justice for David" group and they occupied the main square in Banja Luka, and renamed it to "David`s Square". Initially, their demands were the truth about the murder and justice for David Dragicevic.
On 15 May, a large protests was organized in Sarajevo, the capital of Bosnia and Hercegovina, where several hundred people demanded justice for David Dragicevic and Dzenan Memic, a young man from Sarajevo whose 2016 death was also ruled an accident, but whose father and friends claim he was murdered. Soon afterwards, Davor Dragicevic began to make pro-Bosnian stance. Davor Dragicevic publicly announced that Republika Srpska institutions were "criminal" and that he stand for unitary Bosnia and Herzegovina. The most powerful message from Davor Dragicevic, several times repeated, was that the elections on October 7th will not be held. Initially, few considered Davor Dragicevic's threat seriously, but soon it became clear that these are not empty threats. The peak of the revolution's attempt took place on October 4th and 5th. Slobodan Vaskovic "journalist and blogger" on 4th October published that Darko Ilic, head of the Organized Crime Directorate, ordered the liquidation of David Dragicevic. According to Vaskovic, Dragicevic was beaten by 15 abusers and than they put him into the vehicle and taked him to  the premises of the Ministry of Internal  Affairs. And in the premises of the Ministry of Interior Affairs, torture began. For his monstrous claims, Vaskovic did not present any evidence. The reason is simple, this shameful lie was published with a goal to provoke fury among the citizens and to send a message that Republika Srpska police is criminal organization.
On October 5th another big protest was organized in Banja Luka with around 10 000 people, of which a significant part were Bosnian Muslims from Federation. The protest was streamed live on BN TV from Republika Srpska, which receives significant donations from the West. Davor Dragicevic led the people to the streets, with the aim of blocking Banja Luka and provoking riots, and ultimately occupying the main institutions of Republika Srpska. However, the small support from Serbs as well as the professional reaction of the police prevented it. Despite the fact that he did not succeed at that time, Davor Dragicevic continued protests with the "Justice for David" movement. They just reduced the intensity and waited for an opportunity to re-coup. Soon Davor openly threatened that he will demolish the constitutional order in the spring. "Maybe I'll take off the state before April 7th", was the open threat by Davor Dragicevic. Before long, Republika Srpska Government announced the operational information that the British Embassy invested $ 6 million in a colored revolution in Republika Srpska. Also, it turned out that Robert Cort, the head of the English Security Intelligence Service in Sarajevo, whose representative office was re-opened in Bosnia and Hercegovina in March 2018, was in Sarajevo and that he was involved in the Government overthrowing in Republika Srpska through the "Justice for David" movement.
Since it became clear that Davor Dragicevic and "Justice for David" implement instructions from British agents, and that the preparations for the coup are intensified, on 25 december, police cleared the main square in Banja Luka. And if the police acted according to the law, it sparked anger of pro-Western media in Bosnia and Herzegovina as well as various NGOs that are funded by the West. As soon as there is any kind of conflict with police in Republika Srpska, the pro-Western media automatically send their reporters to be on duty at that location. And during the reporting period, the rage of the citizens against the Republika Srpska police was constantly encouraged.
This has resulted in boosted protests and Davor Dragicevic threatened that he will not allow any cultural event in Banja Luka. Soon he  fulfilled the promise. Movement "Justice for David" on December 30 interrupted a concert organized for the citizens of Banja Luka. Protesters broke the stage and continued to make trouble. Among them were opposition politicians. However, it was this savagery that triggered the police for more powerful action, which resulted in the arrest of some members from "Justice for David" movement and the escape of Davor Dragicevic. The media announced, referring to diplomatic source that Davor Dragicevic, after whom Republika Srpska police has issued a warrant, was located in the UK Embassy in capital of Bosnia and Hercegovina, Sarajevo.
British and US interest in "Justice for David"
From the Dayton Agreement, which ended the war in Bosnia and Hercegovina, the United States of America and the United Kingdom behave towards Bosnia and Herzegovina as a colony. The basis of the Dayton Agreement is the division of Bosnia and Herzegovina (51% of the territory to the Federation of Bosnia and Herzegovina, 49% to Republika Srpska), as well as the constitutiveness of the Serbian, Bosniak and Croat nation. In other words, every important decision in Bosnia and Herzegovina requires the consent of this three nations. This particularly refers to the entry of Bosnia and Herzegovina into NATO, against which is Republika Srpska. This primarily emphasizes Milorad Dodik, who is the most powerful politician in Republika Srpska and current chairman and Serb member of the tripartite Presidency of Bosnia and Herzegovina.
Milorad Dodik is a Serb politician who opposes membership in NATO, wants to have the best possible relations with Russia and is the strongest opponent of migration in the Western Balkans. Dodik has prevented migrant camps in Republika Srpska, openly telling to Sarajevo and the West that he will not allow that. Because of all these, direct attacks are being carried out on Republika Srpska and Milorad Dodik. Because of that Davor Dragicevic attacks only Milorad Dodik, Police and the Government of Republika Srpska, with direct support from pro-Western media in Bosnia and Herzegovina.
The "Justice for David" project is a classic intelligence operation, conducted on the orders of British and US  agents in Bosnia and Herzegovina. The main objective of this operation is the weakening of Republika Srpska and the remove of Milorad Dodik  from power. That is why Western NGOs do not want the solving  of the case, on the contrary they want unsolved case. They need an outraged father Davor, who directs his constant attacks on Milorad Dodik and Republika Srpska. That is why Davor Dragicevic and "Justice for David" movement does not attack the Prosecutor's Office which is appointed by the international community, primarily the US. If there were any evidence that Milorad Dodik or Republika Srpska police participated in any criminal act,  they would be sanctioned in an accelerated procedure.
For Western intelligence the basic goal will remain to get rid of Milorad Dodik and his independent policies in Republika Srpska, and to bring to power in Banja Luka a team of collaborationists who will facilitate the absorption of Republika Srpska into centralized Bosnian state. The further goals are to bring Bosnia as a whole into NATO and to integrate it completely within Western Euro-Atlantic structures.
First published in our partner International Affairs
Why Tony Blair is so angry?
The former British Prime Minister doesn't have a good time! On the one hand, Tony Blair is witnessing the continuation of the Brexit process, and on the other hand, He's in no way happy with what has happened inside the Labor Party! Tony Blair is one of the main opponents of the British withdrawal from the European Union.
He has repeatedly stated that another referendum could be held, and, if the British citizens vote against the Brexit, the earlier results of the 2016 referendum can be ignored. He's gone a step further, and mentioned that the Brexit can never happen, even despite the public's vote for leaving the EU.
Recently, British Prime Minister, Theresa May, expressed her satisfaction with the positive vote of the House of Commons to her plan for leaving the block. These remarks led to Tony Blair and his entourage taking positions against her. The UK former Prime Minister intended to use the Brexit to return to power in London and the Labor Party. In recent years, he has become the main messenger of the falsification of the Brexit.
However, the London-Brussels agreement on British exit from the EU can once again defeat Blair to in the country's political circles. The truth is that London's soft or hard exit from the EU is of no importance to Blair, but he's after the renewal of 2018's referendum. For the British prime minister, it does not matter that his country will leave Europe in the form of a "joint agreement" or "disagreement".
UK's former foreign secretary, Boris Johnson and some other senior members of the conservative party, however, believe that the House of Commons shouldn't agree with London's soft withdrawals from the European Union. They believe that the agreement reached between Theresa May and the EU authorities over the Brexit will be heavily imbalanced and will lead to the economic domination of the United Europe on England over the next decade.
On the contrary, EU leaders, including Chancellor Angela Merkel, have said they're not willing to offer British officials more advantages in their negotiations. They have emphasized that there would be no more talks on Brexit.
Furthermore, the equation is much more complicated inside the Labor Party! Jeremy Corbyn, Leader of the Labor Party and Leader of the Opposition, has emphasized that by holding early elections and changing the government in London, it is possible to re-start the negotiations on Brexit with Brussels.
Beyond the debates that have raised among the conservatives and the Labor Party, Tony Blair is thinking about his own personal and political goals in the Labor Party and the Britain and international equations. Blair believes that if he can provide the ground for another referendum (and to prevent the realization of the Brexit), then his position will be restored among European politicians. It's obvious that Tony Blair is very dissatisfied with the current agreements reached between the British and EU authorities.
Jeremy Corbyn is trying to make an investigation into Tony Blair for alleged war crimes during the Iraq War, and this issue is seriously threatening Blair's political future. When Corbin was elected as the leader of the Labor Party, Blair could not hide his deep discontent in this regard. He has said Labor Party has undergone a "profound change" since Jeremy Corbyn became leader and he is not sure it will be possible for "moderates" to regain control of the party. "It is a different type of Labour party. Can it be taken back? I don't know," Blair said before.
It should be noted that Jeremy Corbyn had previously called for the trial of George W. Bush and Tony Blair for committing war crimes during the invasion to Iraq. The main question is, what would be Tony Blair's next step in confronting his failures in the UK's political scene? Is he willing to use the Brexit as a means to revitalize his already-lost position? This question will be soon answered, but probably the stream of events won't be to Blair's benefit in the future.
First published in our partner MNA
The Rise of Far Right Populism in Europe Ahead of EU Elections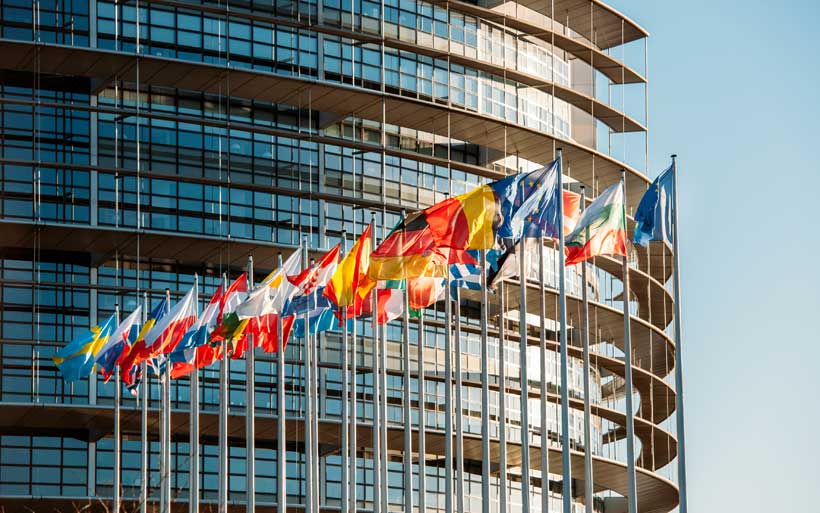 Authors: Punsara Amarasinghe and Eshan Jayawardane*
Populism in Europe as a civilizational legacy has a deeply rooted history which dates back to Greco Roman antiquity and as it has been recorded by classical historians like Livy, the overarching political structure of Roman republic nailed by populism that arose as a result of the loopholes of the system. The role of Publius Cloudius against Roman nobility during the late republic was a reflection of how populist discourse functioned in classical world. Nevertheless the principles emerged after the post second world war Europe such as social welfare system, social democracy and cultural integration reduced the gravity of populist discourse as a powerful political tool. Moreover the mass migration of political refugees from Eastern Europe to Western Europe during cold war was a phenomenal factor that encouraged west and its citizens to accept refugees or asylum seekers more dearly and it was rather a display of European values. But  as all good things come to an end this wave of immigrations from Non-European countries to Western Europe gradually conceived the seeds of socio economic and political turmoil in the continent that finally paved the path for a greater revival of populist politics in Europe.  Especially the political trajectory created with the Syrian refugee crisis since 2015 in Europe has compelled the people to look for Right wing politics as an alternative. Recent discussion held in Warsaw, Poland between Italian deputy prime minister Matteo Salvini and Jaroslaw Kaczynsi shows the spark of far right populist coalition in European Union against its center right more socio democratic leadership of Germany and France. The significance of this meeting lies in the fact that how EU politics has been changed in the recent years before its troubled policies over the illegal immigration and refugee crisis and this Polish Italian axis seems to create a decisive impacts upon the upcoming elections to EU parliament.
As a matter of fact in the past, it never really mattered much if the Euro election was carried by the left or the right: the result was the same anyway. The parliament has always been keeper of the federalist flame, but the unorthodox political upheavals Europe envisaged for past two years have such as BREXIT in 2016 and Trump's victory in US presidential elections have upset the center right liberal orthodoxy in EU. Moreover it is a fact not be ignored that how national politics in European countries have taken a populist bend as a consoling since most of the common people in Europe are gutted by the refugee crisis and economic deprivation.  Especially being the undisputed forerunner in EU Germany has faced severe social issues since 2015 as Angela Merkel  decided to not to close Germany's borders resulting in the arrival of more than one million of people.  Last August in Italy the Migrants mainly coming from former Italian colony Eretria had been stranded at a port in Sicily before Italian deputy premier Salvini finally allowed them to disembarked after Ireland and Catholic Church in Italy agreed to take most of them in. Apart from Italy most of European states have been exposed to the wave of populism mixed up with far right ideological elements. For an example elections held in Sweden in 2018 September dragged the country into a political limbo as the results of the elections did not leave either main parliamentary block with a majority and its far right anti-immigrant party Sweden democrats won 17.6% of the votes. Being a country that has resisted populist politics and far right wing ideology since the end of its notorious dictator Farco's era, Spain too has witnessed the new wave of populism in its national level politics. The dazzling impact created by Santiago Abascal's Vox party at the election held in Andalusia by gaining 10.97 % of the votes and 12 out of 109 cannot be ignored despite the fact that his party is still in its infancy stage.
Populist discourse spreading across Europe has not been emerged out of the blue as it is imbued with how common people in Europe perceive the socio economic and political circumstances currently. It was a misconception that many analysts believed that rise populism sprang from the financial collapse and unemployment, because it is evident that the rise of populism has not been solely attributed to the economic crisis. If economic growth had been decisive in Poland, which enjoyed the faster growth rate in Europe between 1989 and 2015, the populist Law and Justice Party would never have become the country's dominant political force. The bitter truth portraying from the rise populism is non-other than Europe antipathy over mass immigration and their concern for preserving common European values. This aptly shows from how Hungarians have rallied around Mr. Victor Orban as he triumphantly calls himself the defender of Christian Europe. On the other hand such xenophobic notions like cultural preservation, growth of Islam have been clearly captured by populist parties as drawbacks created by the apathy of European Union and its center right liberal democracy. Perhaps the influence coming from Putin's Russia can be taken as one pivotal factor that has intensified the populist discourse, because president Putin's knack on ethno nationalism and religious traditionalism seem to have allured the populist movements in Europe.
It is a fact beyond dispute that the rises of populist political parties under its far right ideologies in the backdrop of European Union parliamentary elections have destabilized the continuation of European integration under liberal center right outlook. The populist plan to expand their numbers in EU parliament in 2019 May elections have begun to upset the ostensible stability of EU and its French German leadership or perhaps this year Europe will face the arch encounter between newly emerged far right populism and the social democracy that has been the ruling slogan in Europe since 1968 in an open space.
*Eshan Jayawardne holds BA in Sociology from Delhi University and MA in International Relations from Jawaharlal Nehru University in New Delhi. He is currently serving as a guest lecturer at Sri Lanka Open University. He can be reached at eshan.jayawardane[at]gmail.com