ADB Supports Smarter Country Programming, Stronger PPPs in Pakistan
The Asian Development Bank (ADB) and the Government of Pakistan agreed to chart new ways to pursue more robust and inclusive ADB investments in the country by scaling up public-private partnerships (PPPs) to tap private sector resources and meet Pakistan's rising infrastructure needs.
The 3-day consultation workshop, titled "ADB Country Programming and Public-Private Partnerships in Pakistan," which started on 14 May at Bhurban near Islamabad, will be attended by over 100 delegates including senior government officials, economists, planners from federal and four provincial governments, and ADB staff. Participants will discuss development opportunities and pipeline of projects as part of ADB's Country Operation Business Plan, 2019–2021, for Pakistan.
ADB Country Director for Pakistan Ms. Xiaohong Yang and ADB Office of Public-Private Partnerships Director Mr. Takeo Koike opened the workshop by reiterating ADB's continued commitment to support Pakistan in achieving its key development goals outlined in the ADB-Pakistan country partnership strategy. Ms. Yang called for closer coordination and consultation between ADB and partners to ensure smarter investment programs to better respond to Pakistan's evolving priorities, particularly in the education and health sectors, as well as in energy, transport, agriculture, and institutional reforms.
Department for International Development (DFID) of the United Kingdom Head of Economic Growth Group Ms. Patricia Seex expressed her appreciation for ADB and the government's efforts in facilitating an enabling environment and effective regulatory framework to promote PPPs at the national and provincial levels to increase Pakistan's economic growth—needed to create jobs and help Pakistan achieve middle-income status.
Chairman of the Planning and Development Board for Punjab Mr. Mohammad Jahanzeb Khan and Head of PPP Cell and Member of the Planning and Development Board of Punjab Mr. Agha Waqar Javed reaffirmed the government's commitment to work closely with ADB in delivering high quality development projects and programs. They also provided updates on reforms to improve regulatory and policy frameworks conducted by the government intended to encourage greater private sector participation in public sector development programs with the federal and provincial governments.
Pakistan's public investment in infrastructure has historically fallen short of the estimated annual investment need of 7.6% of the country's gross domestic product, or about $20 billion per year.
The current surge in infrastructure spending reaching more than 67% of the total development budget in the public sector requires effective fiscal consolidation measures and strategies to reduce the deficit and increase efficiencies, including mitigating potential fiscal risks posed by PPPs. The outstanding infrastructure financing from local commercial banks in 2016 was only about $4 billion, with 65% of the local bank's lending going into energy projects.
"Project financing in Pakistan is only offered by a few commercial banks, with little or no role of capital markets or other financial institutions," said Ms. Yang. "This leads to lack of sufficient financial depth and backing in the country's domestic credit markets to accommodate the long-gestation of infrastructure projects. In the meantime, we are in short supply of a well prepared and bankable PPP pipeline."
Ms. Yang added, "In this regard, I commend the Sindh and Punjab provincial governments' efforts to develop their investment frameworks to provide an enabling environment for the private sector to invest in infrastructure. The private sector has responded positively, but more needs to be done to create an effective fiscal risk vetting and management regime for greater private sector partnership in the public sector."
ADB is already providing a total of $200 million in loans for projects supporting PPPs in Punjab and Sindh. The investments will augment and assist the provincial government's efforts to increase the commercial viability of projects, as well as mobilize more private sector participation in PPPs. The loans will also help develop PPPs across sectors, and improve the government's ability to review, develop, and implement sustainable and fiscally responsible PPP projects. ADB's efforts are supported by DFID, through a $24 million grant and a $4 million technical assistance, both administered by ADB.
Ebola: EU announces new funds to strengthen preparedness in Burundi
The Ebola virus disease outbreak in the Democratic Republic of Congo continues to spread in the east of the country with a high risk of a spill-over into the neighbouring countries. The European Union is stepping up its assistance to Burundi with €465,000 to further strengthen Ebola preparedness measures by authorities and aid organisations in the country.
Christos Stylianides, Commissioner for Humanitarian Aid and Crisis Management, who is also the EU's Ebola Coordinator, said: "To effectively fight the Ebola virus we do not only have to address the affected cases in the Democratic Republic of Congo but also increase our efforts to prevent the disease from spreading to neighbouring countries like Burundi. The European Union is therefore supporting ongoing Ebola preparedness measures in the country, including infection prevention and control. Everything possible must be done to avoid a further spread of the deadly virus."
The new EU funding will be allocated through the World Health Organisation. It will strengthen the coordination, surveillance and response capacities to Ebola in high-risk districts in Burundi, close to the border with the Democratic Republic of Congo. This new funding complements the existing financial support to the ongoing EU efforts in Ebola surveillance and awareness-raising via NGOs and UN.
Background
Since 2018, the EU has provided €47 million to humanitarian partners in the Democratic Republic of Congo involved in the Ebola response in the affected areas as well as in high-risk areas. In parallel, the EU has also been supporting Ebola prevention and preparedness measures in the neighbouring countries most at risk – Uganda, South Sudan, Rwanda and Burundi – with over €4 million in humanitarian aid to ensure rapid detection and treatment in case of spill-over.
Supporting Ebola preparedness in neighbouring countries is crucial in this region with the high mobility and considerable cross-border trade. Uganda has recently witnessed three cases of a family returning from an Ebola-affected area in the Democratic Republic of Congo. No Ebola cases have been detected in Burundi, but the threat has become increasingly real with two newly confirmed cases in the Democratic Republic of Congo's province of South Kivu, which shares a border with Burundi.
Wildlife Demand in Asia Under the Spotlight at International Wildlife Trade Conference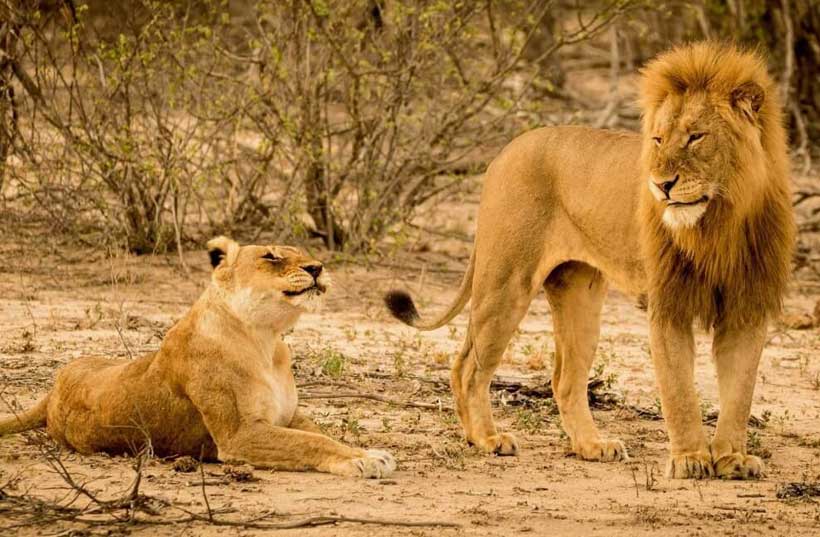 Demand for illegal wildlife products in Asia is not only driving wildlife population declines in the region, but across the globe. Tigers, elephants and rhino will be some of the species to take the spotlight in relation to the illegal trade in Asia at the upcoming 18th meeting of the Conference of the Parties (CoP18) to the Convention on International Trade in Endangered Species of Wild Fauna and Flora (CITES) in Geneva.
Vietnam is now the largest destination for illegal shipments of elephant ivory and rhino horn according to independent analyses presented to the meeting by TRAFFIC, the global wildlife trade monitoring network, the International Union for the Conservation of Nature (IUCN) and the Environmental Investigation Agency (EIA). These wildlife products are either consumed in country, or may be shipped on to other destinations in Asia.
"Vietnam has been a country of great concern for its role in the illegal wildlife trade for many years now and although there have been significant steps forward in relation to improved policy to address illegal trade, it's clear that much more has to be done. WWF is encouraging CITES to look closely at Vietnam's compliance," says Margaret Kinnaird, WWF Wildlife Practice Leader.
In addition to Vietnam, its neighbours Lao PDR, Thailand and China are key countries of concern, particularly when it comes to tiger farms. For now, China has banned all trade in tiger parts, but the continued existence of state-run tiger farms, with thousands of captive tigers creates political pressure and economic incentive for trade from captive tigers to be allowed in the future. WWF believes that such trade would be impossible to control and could put the world's remaining wild tigers at risk. Meanwhile, there is already evidence of tiger parts from farms leaking into markets in the region which by escalating demand, puts the remaining 3,900 wild tigers at increased risk from poaching.
"CITES agreed in 2007 that tigers should not be bred for trade in their parts and products," said Heather Sohl, tiger trade expert. "Yet over 12 years later, we have more tigers, in more tiger farms, in more countries, and more captive tigers and their parts and products entering the illegal trade. It's high time the governments of the world stood by their commitments to tigers, and hold the defaulting countries accountable."
This CITES CoP will be the busiest to date with a record number of proposals to discuss the trade in other iconic species such as saiga antelope, lions, rhino and jaguars as well as weird and wonderful creatures like the spider-tailed horned viper. Their fate will be greatly impacted by the outcomes of the trade discussions set to take place over the course of the two weeks.

Whilst marine turtles have survived for 120 million years, six out of seven species are now assessed as threatened with extinction ('vulnerable' to 'critically endangered') according to the IUCN Red List of Threatened Species. According to the CITES Secretariat, over the last couple of years, Indonesia, Malaysia and Vietnam have played a major role in the unsustainable trade of Hawksbill and other turtles. WWF is calling for stronger measures to be directed at range and consumer countries and for CITES to hold these countries accountable over the coming years.

Not blessed as a charismatic creature, but critical for its role in the marine ecosystem, the trade in one type of sea cucumber known as teatfish will be a highly debated topic this year. WWF supports a proposal to add these species – which are prized in Asian cuisine and are extremely vulnerable to overfishing – to the list of species whose trade is regulated by CITES.

As always, elephants feature heavily on the conference agenda. WWF is calling for CITES to prioritise action with regard to countries that, either through lack of capacity or lack of political will, are implicated in the illegal ivory trade. These include Burundi, Gabon, Togo, Nigeria, Mozambique, Zimbabwe, United Arab Emirates, Lao PDR, Malaysia and – above all – Vietnam.

Finally, underpinning many of the species being discussed, including the near-extinct vaquita porpoise is the important role that Natural World Heritage Sites play in their conservation. These unique places host a high proportion of the remaining populations of such endangered species, and many are menaced by illegal hunting, fishing and logging. WWF is supporting measures to strengthen cooperation between CITES and the UNESCO World Heritage Convention.
World Bank Supports Maldives in its Journey Towards Resilience and Prosperity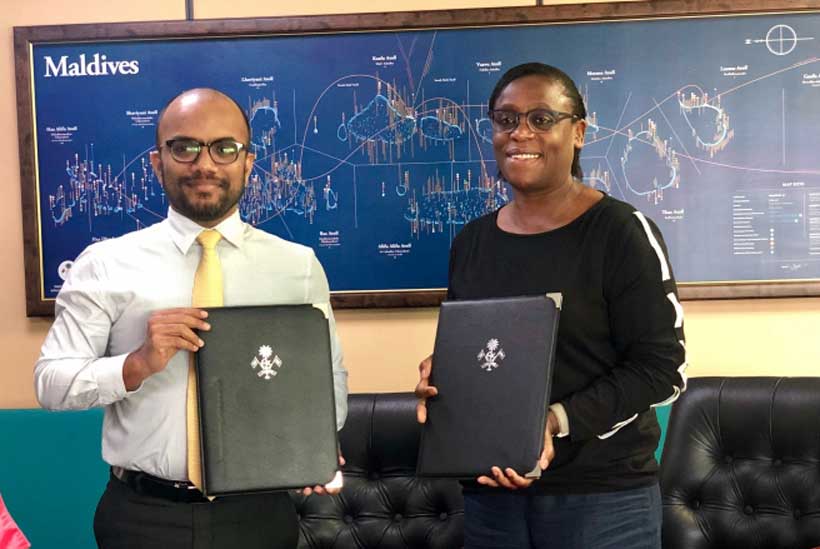 The World Bank is providing support to the Government of Maldives to strengthen the country's sustainability of public finances while minimizing impacts of natural hazards. Two complementary agreements – one to enhance budget credibility and reduce fiscal pressures, and the other to help the government support reforms for increased resilience and take immediate action during an emergency – were signed to that effect.
The first agreement, a $20 million Development Policy Financing (DPF), will focus on improving the policy framework for enhancing sustainability of public finances and strengthening the policy framework to increase budget credibility. The second agreement is a $10 million Catastrophe Deferred Drawdown Option, (Cat DDO), with an associated Pandemic Emergency Financing Facility (PEF). The Cat DDO will help enhance the Maldives' financial capacity to effectively manage the human, physical and fiscal impact of climate change, natural disasters and diseases.
The suite of instruments are quick disbursing sources of financing that will support the government to take immediate response, relief and recovery activities following a disaster or an emergency, including health.
The agreements were signed today at the Ministry of Finance by Minister of Finance, Hon. Ibrahim Ameer and the World Bank Country Director for Maldives, Nepal and Sri Lanka, Dr. Idah Pswarayi-Riddihough.
"The agreements are part of integrated risk management options to improve the country's resilience to shocks and safeguard macroeconomic sustainability," stated Idah Pswarayi-Riddihough, World Bank Country Director for Maldives, Nepal and Sri Lanka. "In addition, it is for the first time that a country in South Asia has prepared a Cat DDO that is linked with this new pandemic emergency financing. This is a kind of insurance for the future."
Maldives has made considerable progress in its macroeconomic and human capital indicators. However, due to its unique geographical placement, vulnerability remains high, and Maldives can increase its resilience by strengthening its fiscal management and preparedness for shocks. The country also continues to be vulnerable to natural hazards and extreme climatic events with considerable economic consequences.
The co-task team leaders of the projects, Fernando Im and Armando Guzman, commended the Maldivian government on their vision, and commitment in achieving a remarkable and innovative milestone. This is particularly important given that Maldives is a small island state.