Is natural gas in good shape for the future?
"Are we entering a Golden Age of Gas?" – That was the question the International Energy Agency asked in 2011 when examining the combination of market dynamics and policies that might allow natural gas to thrive in the future.
The idea of a "Golden Age" was built on a few pillars. On the supply side, the main thesis was that the abundance of unconventional gas resources would help to bring down supply costs, making natural gas more attractive and accessible worldwide. On the demand side, the main elements were an ambitious policy promoting gas use in China, lower growth in nuclear power and more use of gas in road transport.
Seven years later, most of these pillars are still at least partly in place. Today's price levels are very much in line with those in the "Golden Age" analysis; China has reserved a strategic role in its energy policy for gas; the outlook for nuclear has indeed faded somewhat; the only area where natural gas has not made much ground is road transport, where electric vehicles have taken the lead.
Yet the mood in the natural gas industry, at least outside the United States, has not always been so optimistic since then. Demand has slowed considerably for most of the period since 2011, from an average of 2.8% per year between 2000 and 2010, to 1.4% per year from 2011-2016; lower prices squeezed revenues; traditional business models have been questioned without anyone being sure what will take their place; and the competitive landscape has become significantly more complex, as the traditional sparring partners for gas – coal and, to a lesser extent, oil – have been joined by the rising forces of renewables and energy efficiency.
What could the long-term outlook look like for natural gas? Every year, the World Energy Outlook chooses a fuel for an in-depth analysis. In 2017, that focus was on natural gas. The four chapters of that analysis, including a wealth of detail on the outlook for natural gas, are now available to download for free – and describe in detail the possible long-term opportunities and constraints that could face this fuel in the future.
Three key trends highlighted in the WEO projections and in the IEA's five-year forecasts also came through very clearly in new data on global energy and CO2 emissions trends for 2017.
China and other emerging markets are the consumers of the future
Natural gas demand rebounded and grew by an estimated 3% in 2017. China alone accounted for nearly 30% of global growth – with more than 30 bcm out of a total of nearly 120 bcm. This reflects a structural shift in the Chinese economy away from energy-intensive industrial sectors as well as a move towards cleaner energy sources, with both trends benefiting natural gas. As part of the official policy drive to "make China's skies blue again," there has been a strong push to phase out the practice of burning coal in industrial boilers (especially those in and around major cities) as well as reduce coal use for residential heating.
In the New Policies Scenario to 2040, global natural gas consumption expands at an average rate of 1.6% per year to 2040, lower than the estimated 3% achieved in 2017 but a much higher rate than oil (0.5% per year on average) and coal (essentially flat). More than 80% of this growth takes place in developing countries, led by China, India and other countries in Asia. The challenge for the gas industry is that much of the gas needs to be imported (and so transportation costs are significant); infrastructure is often not yet in place; and policy-makers and consumers are very sensitive to questions of affordability.
Gas-for-power is no longer the main growth opportunity
The data for 2017 show that most of the increase came from gas consumption by industry and for use in buildings. In the WEO analysis, power generation is no longer the main projected growth area, even though this is currently the largest gas-consuming sector worldwide. Competition from other sources of electricity generation, from renewables in particular, is fierce. Only where gas prices are expected to be very low (e.g. United States, Russia and parts of the Middle East) is it commercially viable for gas plants to run at high utilisation rates and provide baseload power. In most gas-importing regions, the primary role of gas plants is to provide mid-load and peak load power, implying significantly lower utilisation rates and hence lower gas burn.
In the New Policies Scenario, the largest increase in gas demand comes instead from industry. Where gas is available, it is very well suited to meeting industrial demand. Competition from renewables is more limited, especially for provision of high-temperature heat. Gas typically beats oil on price, and beats coal on convenience and on emissions (notably for air pollutants, a major policy consideration in many developing countries). A similar combination of convenience and environmental advantages helps gas to displace household coal consumption for heating and as a cooking fuel. Gas also has potential in some countries as a lower emissions alternative to oil for transportation, especially for heavy-duty vehicles.
Competitiveness is key
Gas consumers responded in 2017 to abundant and relatively low-cost supplies, underlining that – if natural gas is to gain a firm foothold in emerging markets – it is of crucial importance that suppliers keep the cost gap to alternative fuels, including solar and wind, as narrow as possible. Projected changes on the supply side are indeed maintaining some downward pressure on prices and increasing the comfort that importers can feel in the future security and diversity of supply. A period of ample availability of LNG, driven largely by new liquefaction capacity in Australia and the United States, is deepening market liquidity and the ability to procure gas on a short-term basis. New projects and exporters are increasing the range of potential suppliers and competition for customers. Destination-flexible US exports are reducing the rigidity of LNG trade. More and more gas is being priced on the basis of benchmarks that reflect the supply-demand balance for gas, rather than the price of alternative fuels. The contours of a new, more globalised gas market are becoming visible.
This re-writing of the gas rulebook is creating uncertainty for some producers, who have claimed that long-term contracts indexed to oil prices and other trade rules (notably take-or-pay clauses) are vital for the financing of capital-intensive upstream and infrastructure projects. In the WEO-2017, we argue that the emergence of a new, more flexible gas order, the rise of major company "aggregators" that maintain a diverse global portfolio of gas sources and market positions, and a marked shift towards LNG are interdependent developments. The risk of a shortfall of investment in new supply is real, but in our judgement there is scope for brownfield project expansions and smaller, less capital-intensive projects in the LNG business to underpin project development in the next ten years and prevent a hard landing for markets in the 2020s. As gas trade expands by more than 500 bcm over the period to 2040, LNG's inherent flexibility give it the edge over most new cross-border pipeline projects and, as a result, LNG meets the lion's share of the growth in long-distance gas trade in the period to 2040. Although the European Union remains the largest importer of gas, Asian countries lead the growth in global gas trade with the Asia Pacific region as a whole accounting for some 80% of the growth in net-imports.
The other key debate about natural gas that we focused on in the WEO-2017 is its role in the multiple energy transitions that are underway. This includes how gas might fare in a scenario that is consistent with the Paris Agreement and the sharp reductions in global emissions that are required to keep the rise in global average temperatures down to 'well below 2 degrees' and to improve the world's air quality.
Two key attributes of gas come strongly into play in this discussion. First, versatility: gas can play multiple roles across the energy system in a way that no other fuel or technology can match, generating power, heat, and mobility. Second, the environmental dimension: combustion of natural gas does produce nitrogen oxides (NOX), but emissions of the other major sources of poor air quality, particulate matter and sulfur dioxide, are negligible. The combustion of gas releases some 40% less CO2 than the combustion of coal and around 20% less than the burning of oil. Taking into account the efficiency of transforming gas into electricity, a combined-cycle gas turbine emits around 350 grammes of CO2 per kilowatt-hour, well under half of what a supercritical coal plant emits for the same amount of electricity. Gas-fired power plants also have technical and economic characteristics that make them a very suitable partner for a strategy favouring the expansion of variable renewables.
However, the industry cannot take it for granted that environmental arguments work in its favour, especially in ambitious decarbonisation scenarios such as the Sustainable Development Scenario. As the cleanest burning fossil fuel and one that emits few local air pollutants, natural gas fares best among the fossil fuels in the Sustainable Development Scenario, with consumption increasing by nearly 20% between 2016 and 2030 before exhibiting a very gradual decline. However, the contribution of natural gas to decarbonisation in this scenario varies across regions, between sectors and over time. In energy systems that are currently heavily reliant on coal, notably in China and India, natural gas can play a sustained, positive role. It has much less potential to help emissions reduction in more mature gas markets, although in the United States and Europe there is a window of opportunity for gas to aid decarbonisation by accelerating the switch away from coal. With the rapid ascent of low-carbon technologies in this scenario, the principal function of gas is to provide flexibility to support the integration of variable renewables. For some industrial applications, and in some parts of the transport sector, the "bridge" for gas is a much longer one, as cost-effective renewable alternatives are less readily available.
Secondly, it is important to recall that methane – the primary component of natural gas – is a potent greenhouse gas and emissions of methane along the oil and gas value chain (which are estimated for 2015 at around 76 Mt of methane) threaten to reduce many of the climate advantages claimed by gas. In the WEO-2017, we present first-of-a-kind marginal abatement cost curves for methane emissions from oil and gas operations, which suggest that around 40-50% of today's emissions from the oil and gas sector could be avoided using approaches that have zero or negative costs (because the captured methane can be sold). Implementing just these cost-effective abatement measures in the New Policies Scenario would have the same impact on reducing the average global surface temperature rise in 2100 as immediately shutting all existing coal-fired power plants in China. If natural gas is to play a credible role in the transition to a decarbonised energy system, this is an opportunity for action that cannot be ignored.
Ultimately, the prospects for natural gas will be determined by how it is assessed by policy-makers and prospective consumers against three criteria: is it affordable, is it secure, and is it clean? In each of these areas, there is homework for the industry to do, to keep costs under control, to ensure adequate and timely investment, and to tackle the issue of methane emissions. If the answers to these questions are positive, then gas can make a persuasive pitch for a place in countries' energy strategies, underpinning further infrastructure development and opening new opportunities for growth.
The International Energy Agency will provide its updated 5-year gas markets forecasts in the next Gas 2018 publication, which will be launched at the World Gas Conference, in Washington D.C., on 26 June 2018.
Kurdistan – Britain Ties in New Momentum Driven by Energy Supply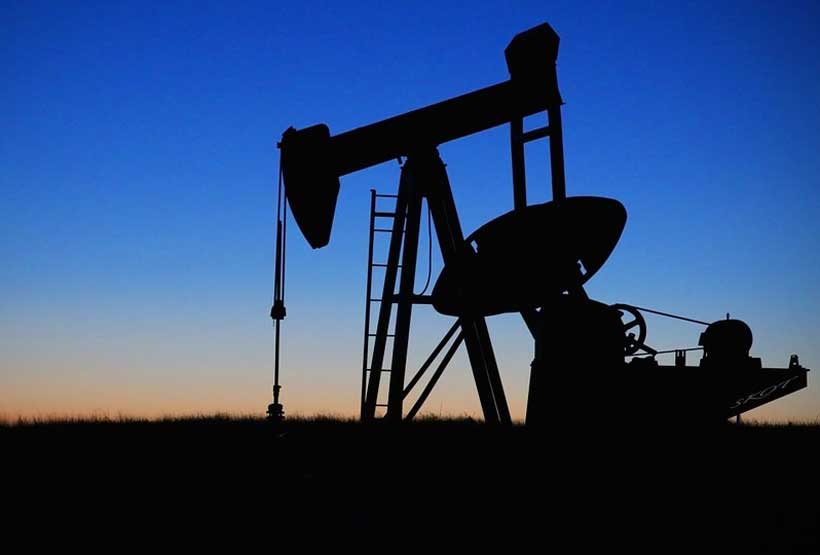 One hundred year before, despite world promise for Independent Kurdistan after post world war's Ottoman division, Britain government's decision to divide Kurdistan and merge it in new forming Iraq and Turkey, as well as bloodily suppressing the Kurdish rebel movement by using intense bombardment deprived the Kurds of their right to self-determination, built a historical aloofness between the Kurds and Britain, which has been deepened over time, and brought profound bilaterally distrust, it's still lasting.
While, majority of people in Middle East (M.E) strongly still believe that Britain's interests or intentions are in behind of most of the sufferings in this region, but Kurds found their fate directly changed by Britain policies in the M.E. Britain's role in Iraq's political and economical process of Iraq by 1972 were main obstacle in Kurdish movements for independence. This policy continued then, with no proper reactance by Britain for Iraqi Baathi government's violences against Kurds, such as chemical attacks and Infal (Massacre of more than 180,000 people) deepened these mutual reluctances, but Britain's cooperation along with France and the United States in passing UN Security Council's Resolution 688 to prevent a mass extermination of the Kurds by the Iraqi government in 1991, is unforgettable turning point in Britain's approach toward Kurdish people.
Twelve years later, when international coalition, led by U.S, Overthrew Baath's Saddaam Hussein in 2003, British forces focused on south of Iraqi province of Basra, where later in 2009, British giant oil, bp, signed its first oil contract in modern Iraqi era to develop the big field of Rumaila in cooperation with Chines CNPC. Four years later, British bp entered new cooperation with Iraqi federal for redeveloping oil fields in Kurdish city of Kirkuk, where first oil well in Iraq's history were drilled by British led Iraq Petroleum Company (IPC) in 1927. Kirkuk, where known as heart of Kurdistan, is one of disputed regions between Kurdish government and federal government of Iraq, stipulated in Iraqi constitution (article 140) to be determined by a referendum, so far it has been postponed.
Meanwhile, despite British bp's interest to Kirkuk, less than 100 km far from Erbil, KRG's capital, lack of any British giant oil and gas companies' desire to enter the projects in Kurdish administrated region, raise a doubt over Britain's support for 2017's October attacked by Iraqi federal forces on the Kurdish peshmerga's bases in Kirkuk, in contrast to the close mutual cooperation in the fight against ISIS terrorism in Iraq.
When the distance between the Kurds and Britain was predicted to widen, bike-tour of Erbil streets by Kurdistan President and British ambassador to Iraq, in April 2021, dispatched positive pulses. The improvements in mutual relationship continued, when British foreign minister visited Erbil, June of 2021. Then, Kurdistan President's visit of No.10 of Downing Street strengthened the ties, brought hopes for more developments.
Russian invasions on Ukraine, which highlighted Europe's need for reform in Energy policies and diversifying energy sources, mainly for Natural gas supplies, made historical opportunity for Kurdistan, world biggest undeveloped oil and gas reserves. Kurdistan Region of Iraq own about 45 billion barrels of oil reserves and about 5.7 trillion cubic meters of natural gas, while the KRG's oil production is still below 500,000 bpd and about 15 million cubic meters of natural gas. While Baath government of Iraq left Kurdistan oil and gas reserves undeveloped until end of its rule in 2003, Kurdish semi-autonomous government began development plan of its oil and gas, soon after 2007, when its oil and gas law was passed in region's parliament. The semi-autonomous region's oil production is over three OPEC members including Gabon, Congo and Equatorial Guinea, according to OPC Monthly Oil Market Report – April 2022.
Kurdistan government targeted fast raise in natural gas production to 725 million cubic feet by 2023 and more than one billion cubic feet by 2025, which enabled region to start export natural gas in next two years. Kurdish government president and prime minister recently visited regional countries, incising Qatar, UAE and Turkey to receive their support. In next step, Kurdish PM, Mr. Masrour Barzani, showed Kurdistan's plan to develop the region's natural gas production and infrastructures to export to Europe, through Turkey, during his Dubai Energy Forum. He also during his meeting at mid of April 2022, with Britain's PM, Mr. Brouris Johnson, discussed Kurdistan's interest to connect region's natural gas to international transmitting pipeline in Turkey, seems supported by British PM, a great chance for more development in mutual economical relationship.
Kurdistan's ambitiously plan for fast development of its natural gas production to be supported by west, mainly US and UK in several categories. While KRG should internally conduct radical reforms in directing the sector, the international supports to be achieved against threatening of Kurdistan by Baghdad's view on Kurdistan's oil and gas sector, seeking to centralize its administration, which is needed to be resolved with federal government swiftly. International racing, is also vital for facing the regional and global competitor's challenges, seems to be next step facing Kurdish natural gas project.
New era in Kurdistan and Britain ties sparked hopes to bring Britain's support for Kurdistan's oil and gas industry, not only technically, but also, politically. British companies would be welcomed in Kurdistan to participate in developing Kurdistan's oil and gas plan, financially and technically supports. Also, Britain's political support for Kurdistan's natural gas, mainly, would be softening Iraq's position against Kurdistan's natural gas, which could back Britain's strategy for diversifying UK and Europe natural gas sources.
The new turning point in Kurdistan and Britain is recently kicked off, would strengthen ties and raise hopes for strategical achievement, if Britain is ready to warmly shake the hands with Kurdish government, mainly for gas policy.
The Development and Geopolitics of New Energy Vehicles in Anglo-American Axis Countries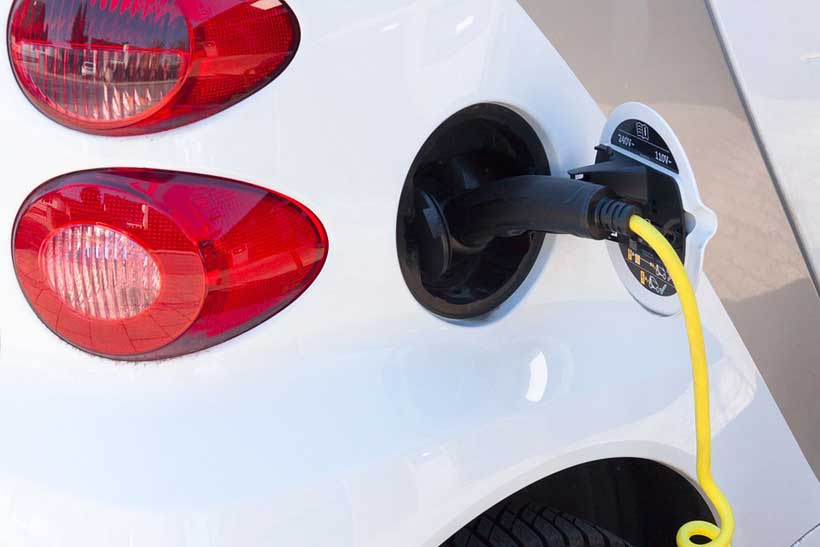 While the global development of green energy and industries has been an ongoing matter, the war launched by Russia in Ukraine adds a deeper geopolitical dimension to it. In this shift, the "Anglo-American Axis", comprising the United Kingdom and the United States, may once again lead the way.
Take the UK as an example. In promoting green energy and green industry, and reducing its carbon emissions, a series of seemingly radical policies have been introduced in the past two years. The UK government released the "Ten-Point Plan for a Green Industrial Revolution" in November 2020, proposing the development of offshore wind power, in addition to promoting the development of low-carbon hydrogen, and providing advanced nuclear energy, accelerating the transition to zero-emission vehicles, among others. It also includes action plans for the reduction of 230 million tons of carbon emissions in the transport and construction industries in the next decade.
In the policy paper Energy White Paper: Powering Our Net Zero Future published in December 2020, the UK has planned for the transformation of the energy system, and strive to achieve the goal of ne-zero carbon emissions in the energy system by 2050. On the conventional energy front, it announced a phase-out of existing coal power plants by October 2024. Focusing on the fields of energy, industry, transportation, construction and others, it aims at reducing greenhouse gas emissions by at least 68% by 2030. Additionally, the UK has also launched the Emissions Trading Scheme (ETS) on January 1, 2021, setting a cap on total greenhouse gas emissions for industrial and manufacturing companies, with the objective of achieving a net-zero emissions target by 2050. In March 2021, it took the lead among the G7 countries to launch the Industrial Decarbonization Strategy, supporting the development of low-carbon technologies and improving industrial competitiveness. The plan is to significantly reduce carbon dioxide emissions from manufacturing companies by 2030 and build the world's first net-zero emissions industrial zone by 2040.
In terms of public transport, there is the March 2021 National Bus Strategy, and a green transformation plan for the bus industry is proposed. In July of the same year, the Transport Decarbonization Plan is announced, further integrating low-carbon transformation in transportation such as railways, buses, and aviation, and promoting the electrification of public and private transportation. At present, there are more than 600,000 plug-in electric vehicles in the UK, and the production of new energy vehicles exceeds one-fifth of the total car production. In the nation's new car sales for February 2022, electric vehicle sales accounted for 17.7% of the market, the market share of plug-in hybrid vehicle sales is 7.9%. Adding traditional hybrid vehicles, electric vehicles account for more than one-third of the sales.
On April 8, 2022, the UK government announced the annual development goals for new energy vehicles. It is stipulated that by 2024, all-electric vehicles must occupy 22% of the market. This proportion rises to 52% in 2028 and 80% in 2030. The country's authority hopes that these mandatory policies will force carmakers to, by 2035, increase the share of electric vehicles in sales every year, when all models must achieve zero emissions. It will then ban the sale of new petrol and diesel cars from 2030 and hybrid cars from 2035, under plans unveiled two years ago.
As the world's largest automobile consumer, the United States has also put forward the development plan for new energy vehicles. It should be pointed out that the marketization forces represented by Tesla have played a strong and spontaneous role in the U.S.' development of new energy vehicles. On this basis, the supporting policies introduced by the U.S. government will have greater policy flexibility. After the Biden administration came to power, there are changes in the negative attitude of the Trump administration towards the new energy industry, and an agreement returning to the Paris Agreement has been signed. To achieve the goals of the Paris Agreement, the U.S. government plans to increase the sales of new energy vehicles (including plug-in hybrid, pure electric, and fuel cell vehicles) to 40-50% by 2030. The government and industry will provide subsidies for the purchase of these vehicles, improve the charging network, invest in research and development, and provide subsidies for the production of the vehicles and their spare parts. On March 31, 2021, the Biden administration proposed to invest USD 174 billion in supporting the development of the U.S. electric vehicle market, which involves improving the U.S. domestic industrial chain. It targets to construct 500,000 charging stations, electrify school buses, public transport, and federal fleets by 2030. In President Biden's USD 1.75 trillion stimulus bill passed by the House of Representatives that year, there was a subsidy mechanism for new energy vehicles and additional subsidies for traditional American car companies.
Major U.S. domestic and international automakers, United Auto Workers, Alliance for Automotive Innovation, the California government, the U.S. Climate Alliance, as well as other industrial and governmental agencies have issued a joint statement and support the Biden administration to accelerate the development of the new energy vehicle industry, so as to strengthen the leadership of the U.S. in this field. On the basis of marketization, the strong support of the U.S. to the new energy vehicle industry will greatly promote the development of this particular market in the country.
Researchers at ANBOUND believe that the UK and the American strategies and series of policies for the development of new energy vehicles are not merely concerning industry and green development. Instead, they carry profound influence and significance. Chan Kung, founder of ANBOUND, pointed out that the policy signals given by the Anglo-American axis represent the shape of the things to come. The development of new energy vehicles is not a purely industrial or technological issue. It is conspicuous that such a development means alternative ways of energy utilization have emerged, and this energy revolution has its geopolitical implication, where both the UK and the U.S. will further ditch their dependence on Russian energy. If the future industrial system and consumer market are no longer dependent on oil, then Russia, which is highly dependent on oil resources economically, will be hit greatly in economic sense.
It should be pointed out that due to the complexity and extension of the transportation system, this revolutionary policy of energy substitution will also drive the rapid development of other industries, as well as related technological buildout and the manufacturing of new products. It will not take long for a new manufacturing system to emerge in the countries and societies of the Anglo-American axis.
Chan Kung emphasized that it is also worth noting that from a geopolitical perspective, this large-scale new energy policy is also a measure to share geopolitical risks and pressures. In the past, countries and governments had to address issues caused by geopolitical risks, such as rising oil prices and inflation. These in turn, could lead to political instability if the ruling government failed to address them well. However, the rapid development of industries such as new energy vehicles has made a great change in the situation. The pressure on the government was quickly directed to the private sector, industry, and society. To improve the quality of life, people are spending money to buy new energy vehicles. This is tantamount to common people spending money to solve the geopolitical risks of the Anglo-American axis countries and governments. Once this pattern and market system are formed, the Anglo-American axis countries will not only eliminate the pressure of Russia's weaponization of energy, they can also generate profits from it, even form a new manufacturing system that can scrap their dependence on the manufacturing industry of third world countries and China. From this ideal logic, the development of new energy vehicles can serve multiple purposes for countries such as the United Kingdom and the United States.
Noticeably, unlike in China, the "electric vehicles" or "new energy vehicles" mentioned in the supporting policies of the Anglo-American axis countries do not have any specific type (such as plug-in hybrid, pure electric, fuel cell vehicle, etc.). This is actually a wise decision in the design of public policy. The technology part is a technical issue, not a public policy issue. Separating public policy from technical issues not only distinguishes the functions of policy and market, but also effectively reduces the influence of interest groups.
China's Contribution to Bangladesh's Achievement of 100 Percent Electricity Coverage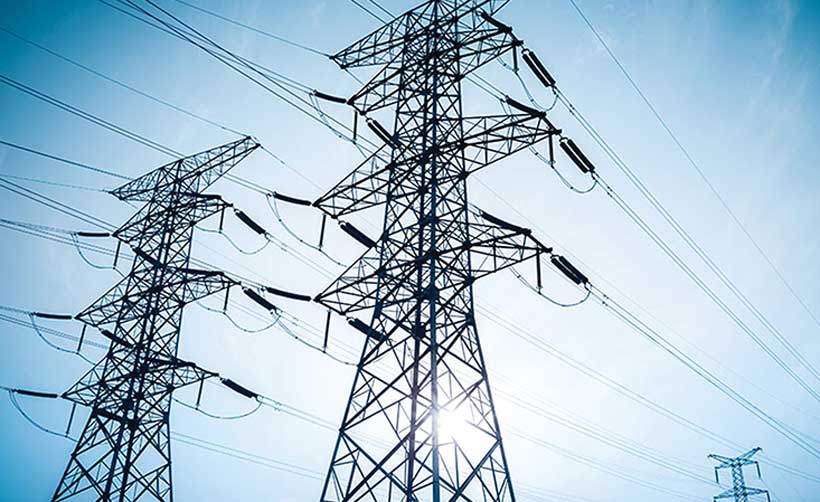 With the opening of a China-funded eco-friendly 1320mw's mega power plant at Payra in Patuakhali district, Bangladesh became the first country in South Asia to achieve 100 percent electricity coverage. That megaproject is a centrepiece of Bangladesh and China's Belt and Road collaboration. Bangladesh saved $100 million by completing the Payra Thermal Power Plant project ahead of schedule.
Prime Minister Sheikh Hasina also expressed gratitude to the Chinese president and prime minister for their assistance in the construction of the Payra power plant. She claimed that with the inauguration of the project, every residence in the country was now getting electricity and announced 100 percent electricity coverage with the inauguration of the 1,320 MW Payra Thermal Power Plant, the country's largest of its kind.
She also remarked March – a month of Bengalese Victory, noting that her government was able to open the power plant during this month, which coincides with the "Mujib Borsho," which commemorates the birth centenary of Bangabandhu Sheikh Mujibur Rahman and the country's Golden Jubilee.
Chinese Ambassador to Bangladesh Li Jiming quoted on the inauguration ceremony that, "This project serves another major breakthrough in China-Bangladesh cooperation in the Belt and Road Initiative, another splendid symbol of China's strong commitment to Bangladesh in its development."
According to the State Minister for Power, Energy and Mineral Resources, Bangladesh has not undertaken such a large-scale, cutting-edge project in the last 50 years, and the Payra plant is Asia's third and the world's twelfth to use ultra-supercritical technology.
Bangladesh China Power Company Limited (BCPCL), a 50:50 joint venture between China National Machinery Import and Export Corporation (CMC) and Bangladesh's state-owned North-West Power Generation Company Ltd (NWPGCL), developed the Payra Thermal Power Plant with $2.48 billion financing from China Exim Bank.
The power generation capacity has rocketed to 25,514 MW in February 2022 from 4,942 MW in January, 2009. Bangladesh is now ahead of India and Pakistan, among the South Asian countries that have brought 98 per cent and 74 per cent of their population under the electricity network, according to data from the World Bank.
Patuakhali district of Bangladesh is set to take the lead in the country's economic growth following the opening of the country's first coal-fired Ultra Supercritical Technology power plant in coastal Payra. Within the next 5-10 years, the area will become an energy hub.
The government is also planning to establish a special economic zone and an airport to realize its dream of developing the country, attracting investments to Payra, and establishing besides Kuakata as a world-class eco-tourism centre within the next two decades, according to State Minister for Power Nasrul Hamid, while this powerplant will ensure power coverage of this flagship dreams.
The plant will energize Payra port, which has the potential to become an important sea-based transit point on the Silk Route as well as a global trade hub, as the government plans to develop the region as one of the country's major economic corridors by establishing direct road and rail connections between Dhaka and the rest of the country, as well as connectivity to Bhutan, china, India, and Sri Lanka. According to the port authorities, a full-scale functioning of the port will result in a 2% boost in the country's gross domestic product (GDP).
Another active power project, The Barapukuria Coal Fired Power Plant Extension is a 275MW coal-fired power plant in Rangpur, Bangladesh is also developed by CCC Engineering and Harbin Electric. Bangladesh received a US$224 million loan from the Chinese private bank Industrial and Commercial Bank of China (ICBC) in January 2014 to expand the capacity of the 250 MW Barapukuria coal-fired thermal power station by 275 MW.
China's SEPCOIII Electric Power Construction Corporation has also committed to collaborate with Bangladesh's S.Alam Group to build coal-fired power facilities in Chittagong with a capacity of 1,320 megawatts, which are targeted to begin operations this year.
Bangladesh joined the flagship BRI in 2016, and its ties with Beijing have grown significantly in recent years as Bangladesh's largest trading partner is now China. During Chinese President Xi Jinping's visit to Dhaka in October 2016 different development projects worth around $20 billion were agreed. Among which The Padma Bridge Rail Link, the Karnaphuli Tunnel, the Single Point Mooring project and the Dasherkandhi Sewage Water Treatment Plant are all slated to be finished this year. All of these china funded projects are expected to make a significant contribution to Bangladesh's economic growth in order to meet the country's goal of becoming a developed country by 2041.