Bangladesh: World Bank Helps Microenterprises Access to Clean Energy, Green Technologies
The government of Bangladesh today signed a financing agreement with the World Bank to help microenterprises adopt cleaner technologies.
The $110 million Sustainable Enterprise Project will help about 20,000 microenterprises adopt environmentally friendly practices in the manufacturing and agribusiness sectors. It will provide loans to microenterprises for innovative, environmentally sustainable technologies and practices.
"Around the globe, we have seen that investing in clean, green, and climate resilient technologies helps countries reduce poverty and achieve sustainable growth," said Qimiao Fan, Country Director for Bangladesh, Bhutan, and Nepal. "The Project will help Bangladesh create quality jobs, improve competitiveness, and boost growth while improving environmental sustainability and resilience to climate change."
Half of the country's population depend for livelihoods on 7 million existing microenterprises. But 90 percent of these negatively impact the environment. For example, a 2014 survey shows only 6 percent of microenterprises disposed solid wastes properly. The project will help microenterprise clusters use cleaner technologies and shared amenities to reduce pollution and become less vulnerable to climate change. It will promote basic safety standards, certify eco‐labeled products, and introduce new, resource‐efficient technologies.
"In recent years, the government of Bangladesh has taken concrete steps to promote a greener, cleaner, and more climate‐resilient economy," said Kazi Shofiqul Azam, Secretary, Economic Relations Division, Government of Bangladesh. "This project will contribute to faster and more sustainable growth."
The agreements were signed by Kazi Shofiqul Azam and Qimiao Fan on behalf of the government and the World Bank, respectively, at the Economic Relations Division.
The credit is from the International Development Association, the World Bank's concessional lending arm, which provides grants or zero-interest loans.  The credit has a 38-year term, including a six-year grace period, and a service charge of 0.75 percent.
The World Bank was among the first development partners to support Bangladesh following its independence. Since then the World Bank has committed more than $28 billion in grants and interest-free credits to the country. In recent years, Bangladesh has been among the largest recipients of the World Bank's interest-free credits.
J.P. Morgan to Support New World Bank Fund for Skills Development of India's Workforce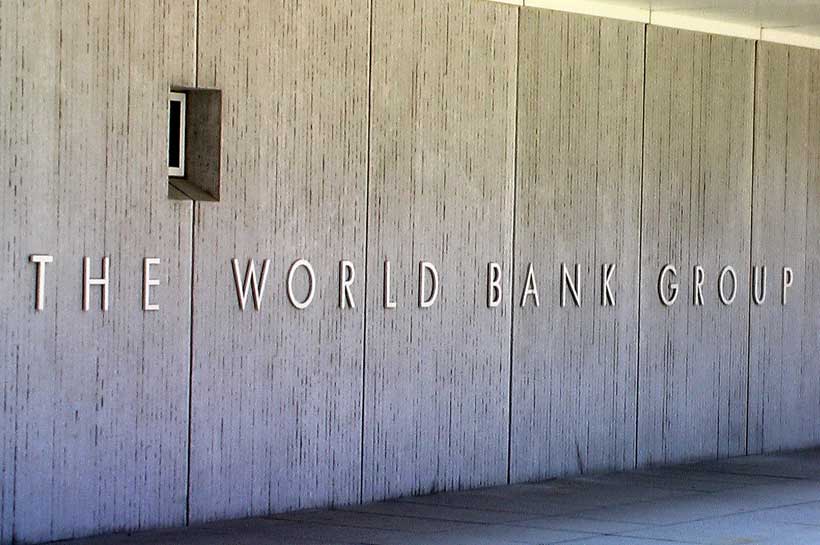 J.P. Morgan today announced an up to $10 million commitment to a new World Bank Multi Donor Trust Fund focused on improving the quality of skills development for young people in India.
The program – School to Work: Skilling India's Youth – will improve access to quality and market-relevant training for youth in select states of India. The program will support innovative models in curriculum development; provide appropriate training for teachers as well as career counselling for students; develop and match skills development programs to emerging demand in the future of work; foster inclusion of marginalized communities; and reduce gender gaps in accessing skills development programs. Pilot projects will be launched in Maharashtra and Rajasthan.
"Children who are in primary school today are likely to work in jobs that do not even exist right now. To prepare for a fundamentally altered world of work, investing in people and their skills, is going to be a critical policy decision countries can make to secure the future of their citizens," said Junaid Ahmad, World Bank Country Director in India.
"This collaboration with J.P. Morgan, focused on improving the quality of skills development for young people, will support India's efforts to tap into the future job market as it strives to transition to a high middle-income country," he added.
The investment in the World Bank program is part of J.P. Morgan's $25 million, five-year commitment to help low- and middle-income communities in India develop the skills needed by the country's workforce in the future. The firm will apply lessons learned from its initiatives in the U.S. that help connect young and long-term unemployed adults with rewarding career pathways and will also use insights from India to maximize the impact of future investments across the world.
"India is in a unique position as, for the next two decades, more than two-thirds of its population will be of working age," said Kalpana Morparia, Chairman, South and South East Asia, J.P. Morgan. "We believe integrating work skill training with core academic curriculum will create an efficient workforce for the country's economic progress."
J.P. Morgan is the first private sector organization to partner with the World Bank on improving skills in India. The partnership is one example of the World Bank's efforts to mobilize funding, ideas and innovations from private sector and philanthropic actors in solving development challenges around the world, including the need to prepare the workforce for a changing job market.
According to World Bank's World Development Report (WDR) 2019 on the The Changing Nature of Work, technology is playing a key role in reshaping every industry and in raising the bar for skills in every profession. More than 12 million youth between 15 and 29 years of age are expected to enter the working age population in India every year for the next two decades. The government's recent skill gap analysis concludes that by 2022, another 109 million or so skilled workers will be needed in 24 keys sectors of the economy.
At present, however, school leavers have few opportunities to acquire job specific skills; only 2.3 percent of India's workforce has received some formal skills training. To address the issue, the Government of India's National Skill Development Mission aims to train approximately 400 million people across the country by 2022. To support the country's vision, the World Bank is currently working through the $250 million Skill India Mission Operation (SIMO) to help India's growing young workforce acquire market-relevant skills needed in today's highly competitive job market.
"Through the new program, we hope to strengthen our engagement with the private sector in India, support interventions that are innovative, improve the quality of school education and deepen our work in the area of skills development," said Shabnam Sinha, World Bank's Lead Education Specialist in India.
Libya: €2 million in humanitarian assistance to cover basic needs
As many continue to suffer from the ongoing conflict in Libya, the European Commission has announced today €2 million in additional humanitarian aid to help those most in need. The assistance will cover emergency health care services, food, livelihood support and protection services.
"The EU is committed to supporting the most vulnerable in Libya who have now suffered years of conflict. This additional funding will help our humanitarian partners to continue to deliver aid in hard-to-reach areas. It is crucial that parties to the conflict respect International Humanitarian Law, and allow humanitarian workers full access to help those in need and save lives," said Commissioner for Humanitarian Aid and Crisis Management, Christos Stylianides.
EU humanitarian aid supports access to essential healthcare for victims of the conflict, including emergency war surgery, physical rehabilitation, provision of essential medicines as well as prosthesis and psychosocial support. This assistance helps to restore primary healthcare services in conflict-affected areas, as well as providing education for children.
The EU funding will be closely monitored and channelled through international non-governmental organizations and the International Committee of the Red Cross.
Background
Since 2014, the European Union has allocated more than €46 million in humanitarian aid to respond to the most pressing needs in Libya. EU humanitarian funding amounted to €9 million in 2018 and €8 million in 2019. Humanitarian aid is part of the EU's broader support for Libya to address the ongoing crisis in the country. The EU has also allocated around € 367.7 million under the North of Africa window of the EU Emergency Trust Fund for Africa and bilateral assistance for protection and assistance of migrants, refuges and internally displaced people.
Through its partners, the EU also provides protection services, emergency food and other supplies to support conflict affected populations. We also provide education in emergencies to crisis-affected children. The EU provides aid to all vulnerable people, including forcibly displaced and vulnerable host populations, migrants, refugees and asylum seekers, regardless of their status and solely based on needs. The EU is providing assistance across all geographic areas in Libya, including in the Southern and Eastern part of the country.
UNIDO supports Budapest Appeal to prevent and manage looming water crises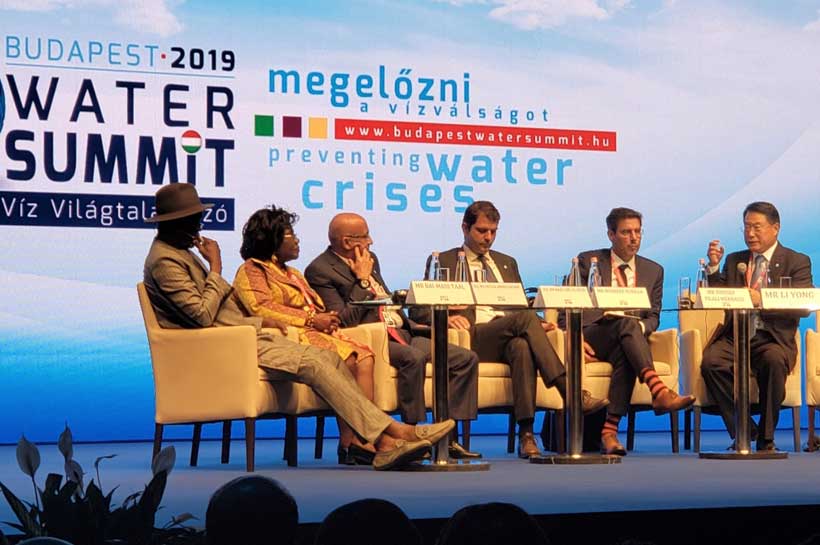 LI Yong, the Director General of the United Nations Industrial Development Organization (UNIDO) acted as a panelist during the opening session of Budapest Water Summit 2019, which was convened under the motto 'Preventing Water Crises' and which aimed at promoting solutions to tackle the emerging water crises.
"Industries can be instrumental to prevent any kind of water crisis: in situations where water is scarce, the application of resource efficient and cleaner production allows industries to drastically reduce their own water consumption", said LI Yong. "In situations where water is too polluted, green industries can offer solutions for the cost and energy effective treatment of municipal, agricultural and industrial waste water. Even in situations where abundant water results in floods, industries can engage as water stewards and drive the collaborative process of restoring water regulating eco-system services".
The UNIDO Director General further emphasized the need for pro-active cooperation, dedicated and well-concerted efforts as well as considerable resources. At the same time, and given the importance of water for sustainable development, Li urged not to underestimate the importance of these efforts.
"The United Nations Industrial Development Organization will continue its efforts to support industries to become environmentally friendly", said LI Yong. "In this way, industries will play an active role to prevent water crises, in terms of water becoming too little, too much or too polluted".
During the closing session of the Summit, the Budapest Appeal was presented that formulates messages and guidelines for the international community to prevent and manage the looming water crises. In addition, the Appeal provides a comprehensive summary of findings and recommendations from the Summit and introduces the preliminary online consultation process.
The Summit gathered over 2,200 participants from 117 countries in Budapest, including Hungarian President János Áder and Cambodian Prime Minister Samdech Techo Hun Sen as well as numerous ministers, secretaries of state, representatives of United Nations organizations and heads of multilateral financial institutions.