Will Mahathir Reset China-Malaysia Trade Relations?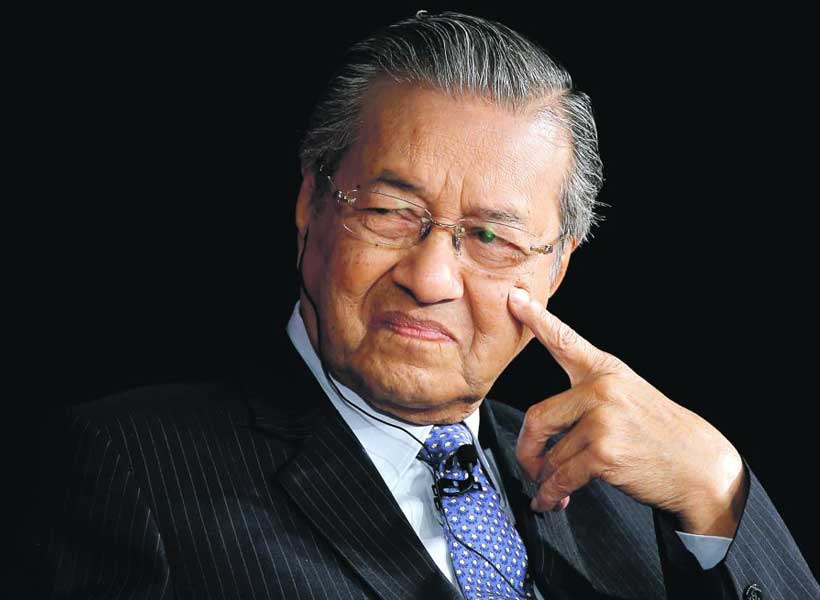 A shock electoral upset has just returned 92-year-old Dr Mahathir Mohamad to the prime ministerial chair in Malaysia. The run-up to this climax was muddled by a miasma of fake news, lurid allegations and outright conspiracy theories from eitherside of the political divide. China-baiting was inevitably drawn into this tawdry mix despite mainland investments being a stabilizing main stay of the local economy.
According to an Economic Intelligence Unit report last year, Malaysia was the fourth-largest recipient of mainland Chinese direct investments – right behind Singapore, United States and the autonomous Chinese province of Hong Kong. Although the sum total of Chinese investments in Malaysia has not been adequately tallied,the US$100 billion Forest City project provides a snapshot of the staggering amounts being invested into the local economy.
While former Prime Minister Najib Razak hailed these investments as an imprimatur ofhis government's investor-friendly policies, the opposition camp (and new government) accused him of "selling out to China". In reality, one doubts whether foreign consortiums canmatch the scale, cost-effectiveness and speed of execution of many Chinese-led projects in Malaysia.
Business Compradors
Dr Mahathir has particularly taken issue with the inadequate number of local jobs created by Chinese investments in Malaysia. It is an argument not without merit.Overseas Chinese infrastructure projects are known for their heavy reliance on mainland labour, machines and supplies – of the lock, stock and barrel variety – tokeep costs, graft and middlemen interference to the lowest possible scale.
Curiously, the backbone of Dr Mahathir's electoral tsunami came from the ethnic Malaysian Chinese community who openly hailedthe global ascent of China. That was until theydiscovered thatmainland business models accommodated as few middlemen as possible.It was Alibaba on a massive scale, missing 40 thieves and in perennial need of 40innovators.
Many Malaysian consumerssave thousands of ringgit each year by purchasing a variety of consumer products directly from China instead of forking out a hefty mark-upat local stores.Unsurprisingly, there are now growing calls to tax online purchases from China. This is not going to help budget-strapped Malaysians who voted in the new administration on the back of complaints over rising living costs. Malaysia's shadow economy has been estimated by various studies to range between 30 percent and 47 percent of its GDPup till 2010.
The anti-China narrative therefore may be couched in terms of multifaceted grievances like jobs and the South China Sea but it primarily boils downtoincentives for middlemen who contribute little or nothing in terms of value-additions to projects, productsor services offered by mainland companies. These modern-day compradors have an ally in another area bereft of value – added or otherwise.
Media Compradors
The biggest impediment to the Malaysian economy is not China, its business modus operandi or the lack of local talent. It is the Malaysian media which has abjectly failed to relay grassroots ideas and innovations to national policy-makers for decades.
The author himself vividly remembers the lament of Dr Mahathir's former national science advisor on the dearth of science journalists in Malaysia. This translates to recurring losses in taxpayer money.There is an oft-told account of how a fact-findingdelegation to the United States, seeking particular expertise in renewable energy technology,were told that the expert they were looking for was a Malaysian academic back in Kuala Lumpur!
Researchers needing critical economic or scientific data on Malaysia are likely to get them from foreign sources as even google cannot cope with the bottomless insipidity and juvenile meanderingsof the local media. Publicity-seeking experts with dodgy backgrounds are routinely sought for their banal insights and quotes in return for guaranteed filler spaces in a lack lustre media.Malaysia is gradually losing its economic and intellectual competitiveness due to the entrenched practise of mediocrity promoting mediocrity – egged on by Western interests.This forms the main backdrop to the current anti-China narrative.
Local media stalwarts privately blame politicians, in particular Dr Mahathir himself (during his previous 22-year reign) for the lack of media vigour and freedom in Malaysia. While media restrictions undeniably exist, one wonders how proposed articles on topics such as Open Governance could be seen assubversive.
It is high time to drain the swamp in Malaysia. Dr Mahathir has already indicated that the bloated 1.6 million-strong civil service in Malaysia would be pruned to promote economic and government transparency. For decades, successive governments had rewarded personal loyalty with plush posts and contracts. Malaysians now have another chance to demand efficient, meritocratic and transparent governance. Not mass-mediated bogeymen, viral passions and pies-in-the-skies.
The billion-dollar question now is whether the new administration will be able tousher in a transparent and vibrant media – one that can explore greater synergies within and abroad.Otherwise, Malaysia's relations with its neighbours and trading partners are bound to deteriorate, along with its economy.
An abridged version of this article was published by CCTV's Panview on May 14, 2018
Transforming Social Protection Delivery in the Philippines through PhilSys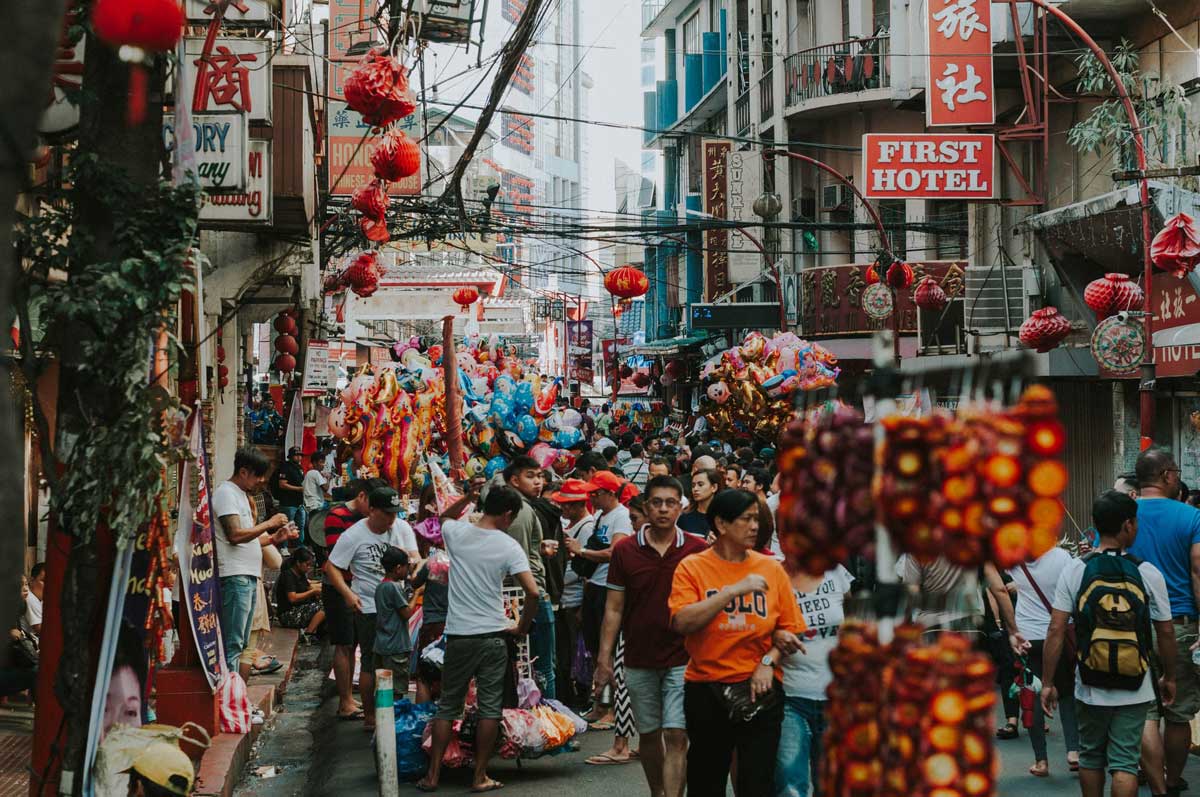 Social protection helps the poor and vulnerable in a country, especially in times of crises and shocks that may threaten the well-being of families. When COVID-19 hit and quarantines began, the Philippines needed a massive expansion of social protection coverage to mitigate the impacts of the pandemic. Countries that already had good and inclusive digital infrastructure (including internet connectivity, digital identification, digital payments and integrated data ecosystems) were better equipped to quickly adapt their social protection programs to meet urgent needs. They also fared better in maintaining continuity of services when in-person interactions could be moved online.
For the Philippines, it presented a challenge, and strain was felt in the delivery of social assistance under the Bayanihan acts.
Fortunately, the country is moving to address digital infrastructure gaps, including through the development of the Philippine Identification System (PhilSys). PhilSys is one of the most complex – but also game-changing – projects undertaken in the country.
The Philippines is one of only 23 countries without a national ID system. As a result, Filipinos need to present multiple IDs (and often specific IDs that many do not have) when transacting, including with government, creating barriers to services for the most vulnerable among the population. Information across government databases is often inconsistent. These undermine the Philippines' transition to a digital economy, society and government. The PhilSys will help address this by providing all Filipinos with a unique and verifiable digital ID (and not just a card), while also adopting innovative and practical data protection and privacy-by-design measures.
The new partnership agreement between the Philippine Statistics Authority (PSA) and the Department of Social Welfare and Development (DSWD) for DSWD's adoption of the PhilSys is a milestone for the Philippines' social protection and digital transformation journeys. DSWD will be the first agency to utilize the secure biometric and SMS-based identity authentication offered by the PhilSys to uniquely identify and verify its beneficiaries. Pilots with the Pantawid Pamilyang Pilipino Program (4Ps) and Assistance to Individuals in Crisis Situations (AICS) program will begin within the next few months, before PhilSys is used by all DSWD programs.
Adopting PhilSys will enable DSWD to further accelerate its digital transformation. By automating verification and business processes for its programs and services, DSWD will be able to improve the impact while reducing the costs of social protection programs. PhilSys will assist with identifying and removing ghost, duplicate and deceased beneficiaries to address leakages, fraud and corruption, and thus boost transparency and public trust. The unified beneficiary database that DSWD is developing with the help of PhilSys will contain up-to-date and consistent beneficiary information across all programs.
The World Bank is supporting these DSWD initiatives through the Beneficiary FIRST (standing for Fast, Innovative and Responsive Service Transformation) social protection project.
Importantly, these changes will translate to benefits for Filipinos.
Those who interact with the DSWD will face less paperwork, queues, hassle, costs and time. With their PhilSys ID, they will also have better access to a bank or e-money account where they can potentially receive payments directly in the future, promoting financial inclusion. Indeed, more than 5 million low-income Filipinos have already opened bank accounts during PhilSys registration. And the resources that DSWD saves can be redirected to addressing the needs of beneficiaries who live in remote areas without easy access to internet and social protection programs.
Beyond the advantages for social protection, the digital transformation PhilSys will catalyze in the public and private sectors can be fundamental to the Philippines' pivot to reviving the economy and getting poverty eradication back on track. Success in utilizing PhilSys for social protection will have a significant demonstration effect in accelerating digital transformation by other government agencies as well as the private sector.
But digital transformation is not easy. It is not about simply digitizing things. It is about re-imagining how things can be done for the better, with technology as an enabler. Digitizing bad systems or processes just leads to bad systems or processes digitalized. Digital transformation therefore depends on and can only be as fast as process re-engineering and institutional and bureaucratic changes to overcome inertia.
Digital transformation must also be inclusive to avoid exacerbating digital divides or creating new ones.
The effort will be worth it. And the World Bank is firmly committed to scale up our support to the Philippines' digital transformation agenda. A digital Philippines will not only be more resilient to future shocks – whether they are natural disasters or pandemics – but also be poised to take advantage of the opportunities brought by COVID-19 (shift of activities online) and those that lie ahead in the post COVID-19 world.
 first published in The Philippine Star, via World Bank
Bringing "the people" back in: Forest Resources Conservation with Dr. Apichart Pattaratuma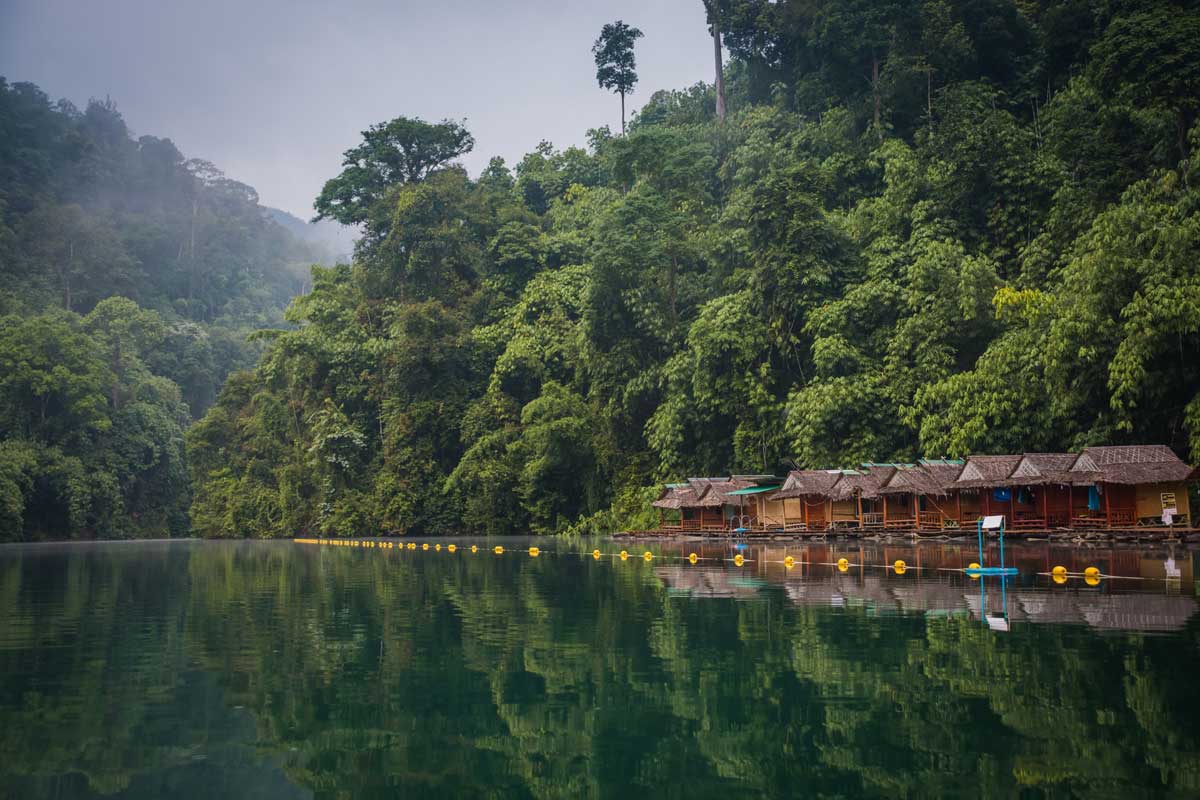 With a lifetime dedicated to forest conservation, Dr. Apichart Pattaratuma reflected back on his career and what forest management means to Thailand. In the year 1978, he received the prestigious United Nations and Ananda Mahidol Foundation Scholarship to attain higher education at the College of Forest Resources, University of Washington, Seattle, USA. After graduating in the year 1985, he returned to Thailand with a commitment to teach and research at the Department of Forest Management, Faculty of Forestry, Kasetsart University until his retirement with full professor position. The excerpts below encapsulated a conversation between Dr. Pattaratuma and Dr. Rattana Lao on forest conservation.
Beyond the classroom: An anthropological perspective
I dedicated my life to study the anthropological aspect of forest management to His Majesty King Bhumibol Aduyadej of Thailand. I studied cultural dimensions of forest management in many areas of Thailand. I began with Huay Hin Dam with Karen hill tribe (Pra-ka-ker -yor) Suphanburi Province. I tried to review the international literature on land use and combine it with in-depth interviews with the hill tribes to understand the cultural dimensions of their livelihoods. I observed how they built their houses and how their managed their forest. There are three characteristics of the Karen tribe. Firstly, they lived on small plots of lands and their houses are very small. Secondly, they conserve their forest land with water resources. Thirdly, they refrain from using pesticides. Culturally, there is a clear division of labor amongst men and women. While men will clear the lands, women will cultivate agricultural goods such as papaya, guava and banana. There is limited drugs use.
It's liberating to do research beyond the classrooms. To observe real live, real changes. I learnt more than I set out to do and they are all interrelated to a bigger picture.
Intersectionality between culture, migration and forest management
Karen hill tribes migrate in a cluster. There are more than 3 families migrating together to the new fertile forest land. They will migrate together when land is exhausted. This is most evident in the borderland between Thailand and Myanmar. Back then they did not have official documentation but slowly they do. There has been an influx of hill tribes from Myanmar to Thailand due to political conflicts from Myanmar. From my observation, they are very conscious about forest conservation and resources management. They said: "no forest, no water". They are compelled to protect the forest from pesticides in order to keep the water clean and their health well. They are very logical. Although they grow rice, it's very subsistent and only for household consumption. They don't grow rice for commercial purpose. This is the land use for Karen hill tribe.
I also studied in Kampeangpetch, Nan, Chiang Rai, Phrae and Lumphun. Each place is diverse and the situation is really different. Some local tribes are preserving of the forests, others are more detrimental. We need an in-depth study to understand the cultural dimension of land use for each tribe.
The heart of forest management
People. It's the people. People must particulate in the forest management. Otherwise, it is very difficult. When we go into each location, we must approach people and bring them into the conversation. I have tried to do all my life. Civil servants must approach people, not other way around. People are looking up to our action. They look into our sincerity and commitment. If they see that we are committed to study about their livelihood, they will share the right information and they will help.
Indonesia is a good example of successful forest management. The state get people involved. In every kilometer, there are four actors involved in protecting the forest: soldiers, policemen, villager and forester. They help each other protecting the wildlife and forest resources.
Can legal change help the people?
Legal relaxation can help lessen the pressure between man and forest. Before the legal requirement was very strict. Any kind of forest intrusion would be caught including small hunters gatherers. I think that is too strict. That put people against the law. People should be able to go into the forest and pick up some mushroom and bamboo and some wild products to lessen their poverty and hunger.
As long as people are still hungry, it's very hard to manage the forest. There must be a way to balance the two: people livelihood and forest management.
Capitalists invasion
Much of the legal attention is paid to small farmers use of the forests. However, the real issue is big corporations invade the forest. This is very significant. Deforestation happens mostly from large scale corporation rather than small scale farmers. There are many loopholes in the system that lead to systemic corruption and mismanagement of land use. Many wealthy houses are built on large scale timber to exemplify wealth and status. It saddens me.
Would the next generation get to see large tree in the forest?
Less likely.
What can we do to protect the forest?
There are many organizations that responsible for the forest protection such as Royal Forest Department, Department of National Parks, Wildlife and Plant Conservation and Department of Marine and Coastal Resources. But the manpower are not sufficient to cover the large area of forest in Thailand. There are not enough permanent manpower to go on the ground and protect forest resources, while the intruders to National Parks are equipped with more advanced weaponry.

To protect the forest, the state must be committed and the people must participate in the process.
Possibilities for a Multilateral Initiative between ASEAN-Bangladesh-India-Japan in the Indo-Pacific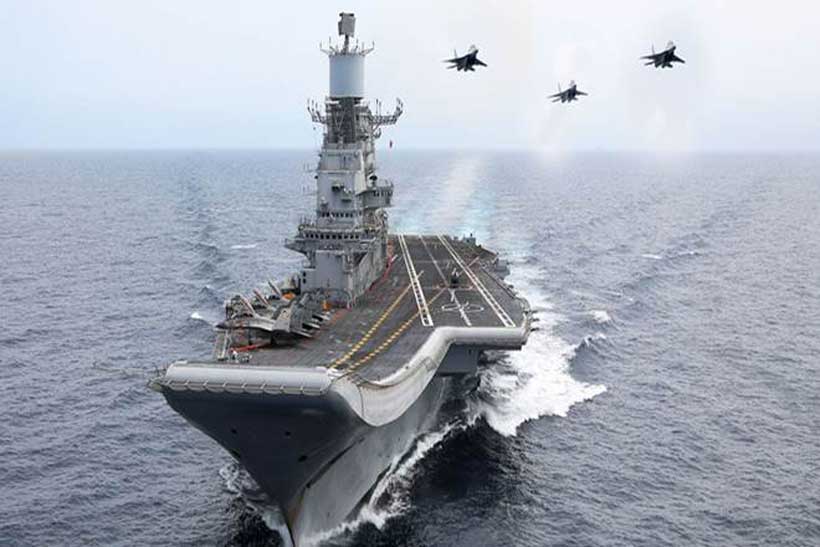 In the Indo-Pacific context, there are multiple partners all aiming for economic fulfillment along with maritime security and safety. Countries ranging from the Indian Ocean to the South China Sea seem to be more worried about the freedom of navigation and overflight as Chinese aggressiveness is rampant and expansionist is a scary idea. The region from India to Bangladesh has a huge potential of interconnectedness and if connected to the Southeast Asian countries, it would also help in India's Act East Policy and India's neighbourhood first policy and further help out in strengthening relations to the far East as in Japan. All these countries combined can create an interconnected chain of mutual and common interests with balanced ideas of economic, military, social, political and people to people exchanges which would in turn help develop a multilateral.
Who can lead this Multilateral Initiative and Why?
Japan can be the prime crusader for this multilateral as it has excellent relations with all the parties and is the pioneer of the free and open Indo-Pacific. Japan has excellent diplomatic, economic and infrastructural relations with all the possible partners as it provides ODA loans, aid and assistance. Japan being the pioneer of Free and Open Indo-Pacific can be guiding force for this multilateral in the maritime domain which would help create a new regional grouping consisting of South Asia and Southeast Asia primarily based on maritime. Japan is the only developed country among all the other players and with its expertise, it can surely guide, help, support and take along all the countries. Japan most importantly is a non-aggressive nation and believes in mutual respect unlike China. Japan has no dept trap issue unlike China. Japan is known for quality in infrastructural development and with their expertise in science, technology and innovation can well lead these countries. Japan's reputation of honesty, no corruption and extreme detailed paper work is commendable.
What are the benefits from this Multilateral Initiative?
This multilateral would help connect the Indian Ocean (India) to Bay of Bengal (Bangladesh) to the South China Sea (ASEAN) and the East China Sea (Japan)- would help in the creation of water interconnected network from South Asia to Southeast Asia. This could be the first regional maritime grouping covering South Asia to Southeast Asia. This maritime grouping can create a network of ports which could also become an economic hub and intersecting points of investment and infrastructural development (already Japan is investing in a big way in all these countries). India's Northeast would get a greater economic, infrastructural and people-to-people exchange as it would connect India to Bangladesh and Myanmar. Mekong Ganga Economic Corridor already exists and could pave the way for Bangladesh and Kolkata greater port exchange which could be developed as nodal points in Bay of Bengal and would help in easy and cheaper freight. These countries can also aim for the strengthening of defence and security relations in the domain of maritime and can also aim for a logistics support agreement and a network from Indian Ocean to Bay of Bengal to South China Sea to East China Sea and would help tackle Chinese aggressiveness and China has been mapping the waters in all these waters and so, to protect one's territorial sovereignty and integrity, defence relations must be build.
An ecosystem based on Digitalization, Science, technology and Innovation can be formed which would help create a united cyber security law and all this could ultimately lead to the 4th Industrial Revolution. South Asia and Southeast Asia would be lucrative markets and labour distribution and generation of employment can be done through the ports, logistics network, economic and trade exchanges and interactions. This multilateral would form a resilient supply chain in the region of South Asia and Southeast Asia in the domain of Indo-Pacific. Marine economy can be a major factor of this multilateral initiative as it would be a major success in the maritime domain. This multilateral can also work on vaccine diplomacy and work on future health hazards mechanisms.
Why Bangladesh must think of adopting the Indo-Pacific Strategy?
Bangladesh must adopt the Indo-Pacific strategy and create its own objects and call it the SAMODHRO NITI. Bangladesh has the capability of being an excellent maritime power and it is a major leader in the Bay of Bengal and to be an effective part of this multilateral. The Bay of Bengal Industrial Growth Belt (BIG-B) would be a key binder. Bangladesh must realise that China by building dams on the Brahmaputra River would actually create issues for Bangladesh's fishery catchment areas as it would get inundated with salt water and to stop that Bangladesh must work to strengthen its position to tackle China. Also, China could also create water issues for Bangladesh and Bangladesh must look at ways to safe guard its water resources. Thereby, Bangladesh must work towards countries who face similar issues with China. The Indo-Pacific Economic Corridor is an excellent example of cooperation but this Multilateral if formed can be a stronger initiative and Bangladesh benefits from it as being a hub of textile, leather and pharmaceuticals and this Multilateral has all the efficiency of becoming an economic hub which would benefit Bangladesh too. If Bangladesh adopts an Indo-Pacific Policy, then its market in Japan, the US and Europe would become stronger due to shared interests and can also sign a Free Trade Agreement with EU like Vietnam did.