America Spends About Half of World's Military Expenditures
The National Priorities Project headlines "U.S. Military Spending vs. the World" and reports: "World military spending totaled more than $1.6 trillion in 2015. The U.S. accounted for 37 percent of the total." But it can't be believed, because, even if other nations aren't under-reporting their military expenditures, the U.S. certainly is — under-reporting it by about 50%. The reality is approximately twice the official figure, so that America's current annual military expenditures are around $1.5 trillion, which is to say, almost equal to that entire global estimate of "more than $1.6 trillion in 2015."
America's actual annual military budget and expenditures are unknown, because there has never been an audit of the 'Defense' Department, though an audit has routinely been promised but never delivered, and Congresses and Presidents haven't, for example, even so much as just threatened to cut its budget every year by 10% until it is done — there has been no accountability for the Department, at all. Corruption is welcomed, at the 'Defense' Department.
Furthermore, many of the military expenditures are hidden. One way that this is done is by funding an unknown large proportion of U.S. military functions at other federal Departments, so as for those operations not to be officially "'Defense' Department" budget and expenditures, at all. This, for example, is the reason why Robert Higgs, of The Independent Institute, was able to report, on 15 March 2007, "The Trillion-Dollar Defense Budget Is Already Here". He found that America's military expenditures, including the ones he could identify at other federal agencies, were actually already nearly a trillion dollars ($934.9 billion) a year:
"To estimate the size of the entire de facto defense budget, I gathered data for fiscal 2006, the most recently completed fiscal year, for which data on actual outlays are now available. In that year, the Department of Defense itself spent $499.4 billion. Defense-related parts of the Department of Energy budget added $16.6 billion. The Department of Homeland Security spent $69.1 billion. The Department of State and international assistance programs laid out $25.3 billion for activities arguably related to defense purposes either directly or indirectly. The Department of Veterans Affairs had outlays of $69.8 billion. The Department of the Treasury, which funds the lion's share of military retirement costs through its support of the little-known Military Retirement Fund, added $38.5 billion. A large part of the National Aeronautics and Space Administration's outlays ought to be regarded as defense-related, if only indirectly so. When all of these other parts of the budget are added to the budget for the Pentagon itself, they increase the fiscal 2006 total by nearly half again, to $728.2 billion."
Furthermore, "Much, if not all, of the budget for the Department of State and for international assistance programs ought to be classified as defense-related, too. In this case, the money serves to buy off potential enemies and to reward friendly governments who assist U.S. efforts to abate perceived threats. … [As regards] Department of Homeland Security, many observers probably would agree that its budget ought to be included in any complete accounting of defense costs. … The Federal Bureau of Investigation … devotes substantial resources to an anti-terrorist program. The Department of the Treasury informs us that it has 'worked closely with the Departments of State and Justice and the intelligence community to disrupt targets related to al Qaeda, Hizballah, Jemaah Islamiyah, as well as to disrupt state sponsorship of terror.'"
But, almost everything there relied upon mere estimates, because the Congress and the President always supply to the public numbers that are sadly uninterpretable by anyone who wants to know what percentage of the federal government is actually military.
For example, on April 3rd, the White House, as required by law, sent to Congress "the Seven-Day-After report for the Consolidated Appropriations Act, 2018 (Public Law 115-141). The President signed this Act into law on March 23, 2018."
That's the current authorized spending for the entire U.S. federal Government. It was broken down there into twelve categories, some of which were for multiple federal Departments, in order to make the reported numbers as uninterpretable as possible — for example, nothing was shown for the Treasury Department, but something was shown for "Financial Services and General Government Appropriations" and it didn't even mention the "Treasury" Department. And nothing was shown for the Justice Department, nor for the Commerce Department, but something was shown for "Commerce, Justice, Science, and Related Agencies" (whatever those are). However, as bad as this is, the military (or invasions) department is even less fathomable from the publicly available reports than those other ones are. The 'Defense' Department is the only one that's still "unauditable" so that in one of the attempts to audit it:
"The audits of the FY 1999 DoD financial statements indicated that $7.6 trillion of accounting entries were made to compile them. This startling number is perhaps the most graphic available indicator of just how poor the existing systems are. The magnitude of the problem is further demonstrated by the fact that, of $5.8 trillion of those adjustments that we audited this year, $2.3 trillion were unsupported by reliable explanatory information and audit trails or were made to invalid general ledger accounts."
Largely as a consequence of this, Wikipedia's "Military budget of the United States" is a chaotic mess, though useful for links to some sources (all of which are likewise plagued as being uninterpretable).
On 1 March 2011, Chris Hellman headlined "The Real U.S. National Security Budget: The Figure No One Wants You to See", and he estimated (using basically the same approach that Higgs had done in 2007, except less accurate than Higgs, due to failing to base his numbers on "the most recently completed fiscal year, for which data on actual outlays are now available" but instead using only the President's budget request) that at that time, the U.S. Government was spending annually on 'Defense', "$1,219.2 billion. (That's more than $1.2 trillion.)" That amount was far less than the totals that the Inspector General of the U.S. Department of Defense had been reporting, in some of its periodic investigations (such as the one just cited), to have been missed or undocumented or falsely 'documented' as having been spent, by that Department; but, for some mysterious reason, the American people tolerate and re-elect 'representatives' who 'debate' and rubber-stamp such corruption, which is of enormous benefit to corporations such as Lockheed Martin and Boeing, whose sales and profits depend upon the U.S. Government and its allied governments. Any such privatization of the 'Defense' industry, in America or any other country — treating its military operations so as to produce profits for investors (investors in mass-murder) — thus guarantees that the national-security function will be heavily loaded with lobbying and graft, because the military industry's entire market is to one's own government and to its allied governments: it's not a consumer market, but a government one. Thus, privatized military suppliers grow virtually to own their government; democracy consequently becomes impossible in such nations. And, one outcome from that is the uninterpretable financial reports by America's government, regarding 'Defense'.
For example, probably fewer than 1% of Americans have even been informed by the press as to what the currently authorized annual federal spending for the 'Defense' Department is. When the Washington Post, on 23 March 2018, reported their main story about the FY 2018 federal spending authorizations ("In late-night drama, Senate passes $1.3 trillion spending bill, averting government shutdown"), the figure for the 'Defense' Department was buried inconspicuously in a 52-word passage within that 1,600-word 'news'-report, which was otherwise loaded with distractive trivia. This buried passage was: "The legislation funds the federal government for the remainder of the 2018 budget year, through Sept. 30, directing $700 billion toward the military and $591 billion to domestic agencies. The military spending is a $66 billion increase over the 2017 level, and the nondefense spending is $52 billion more than last year." That's all. For readers interested in knowing more, it linked to their 2,200-word article, "Here's what Congress is stuffing into its $1.3 trillion spending bill", and all that it said about the military portion of the new budget was the 27-word passage, "defense spending generally favored by Republicans is set to jump $80 billion over previously authorized spending levels, while domestic spending favored by Democrats rises by $63 billion." Though 23 categories of federal spending were sub-headed and summarized individually in that article, 'Defense' wasn't one of them. Nothing about the budget for the U.S. Department of 'Defense' — which consumes more than half of the entire budget — was mentioned. However, the reality was that, as Defense News reported it, on 7 February 2018 — and these figures were unchanged in the bill that President Trump finally signed on March 23rd — "Senate leaders have reached a two-year deal that would set defense spending at $700 billion for 2018 and $716 billion for 2019." This year's $700 billion Pentagon budget thus is 54% of the entire $1.3 trillion FY 2018 U.S. federal budget. Another article in Defense News on that same day, February 7th, noted that, "'I'd rather we didn't have to do as much on non-defense, but this is an absolute necessity, that we've got these numbers,' said the Senate Armed Services Committee's No. 2 Republican, Sen. Jim Inhofe, of Oklahoma." So: 54% of the federal budget wasn't high enough a percentage to suit that Senator; he wanted yet more taken out of non-'defense'. How can people (other than stockholders in corporations such as Raytheon) vote for such a person? Deceit has to be part of the answer.
Using similar percentages to those that were employed by Higgs and by Hellman, the current U.S. annual military expenditure is in the neighborhood of $1.5 trillion. But that's more than the total authorized federal spending for all departments. Where can the extra funds be coming from? On 5 February 2018, CNBC bannered "The Treasury is set to borrow nearly $1 trillion this year". Then, charts were presented on 10 May 2018 by Dr. Edward Yardeni, headlined "U.S. Government Finance: Debt", in which is shown that the U.S. federal debt is soaring at around a trillion dollars annually; so, that extra money comes from additions to the federal debt. Future generations of U.S. taxpayers will be paying the price for the profligacy of today's U.S. aristocracy, who receive all the benefits from this scam off the public, and especially off those future generations. But the far bigger losses are felt abroad, in countries such as Iraq, Libya, Syria, Yemen, and Ukraine, where the targets will be suffering the consequences of America's invasions and coups.
Notwithstanding its pervasive corruption and enormous uncounted waste, the U.S. military is, by far, the U.S. institution that is respected above all others by the American people. A great deal of domestic propaganda is necessary in order to keep it that way. With so many trillions of dollars that are unaccounted for, it's do-able. All that's needed is a tiny percentage of the huge graft to be devoted to funding the operation's enormous PR for 'patriotism'. And this treasonous operation has been sustainable, and very successful (for its ultimate beneficiaries), that way, in the U.S., at least for decades.
I have previously explained why specifically military corruption has come to take over the U.S. Government, but not certain other governments
. And the result of its having done so has by now become obvious to people all around the world, except in the United States itself. Furthermore, ever since the first poll was taken on that matter, in 2013, which showed that globally the U.S. was viewed as the biggest national threat to peace in the world, a subsequent poll, in 2017, which unfortunately was taken in fewer countries, showed that this negative impression of the U.S. Government, by the peoples in those fewer countries, had actually increased there during the four intervening years. So: not only is the situation in the U.S. terrible, but the trend in the U.S. appears to be in the direction of even worse. America's military-industrial complex can buy a glittering 'patriotic' image amongst its own public, but America's image abroad will only become uglier, because the world-at-large dislikes a country that's addicted to the perpetration of invasions and coups. Just as bullies are feared and disliked, so too are bully-nations. Even if the given bully-aristocracy becomes constantly enriched by their operation, economies throughout the world suffer such an aristocracy, as being an enormous burden; and, unfortunately, the American public will get the blame, not America's aristocracy — which is the real beneficiary of the entire operation. This deflection of blame, onto the suckered public, precludes any effective response from the publics abroad, such as boycotts of U.S.-branded products and services might be. Instead, American tourists abroad become increasingly perceived as 'the ugly American'. The restored 'Cold War' — this time with no ideological excuse (such as communism) whatsoever — could produce a much stronger global tarnishing of America's global reputation. The beneficiaries, apparently, just don't care.
first posted at The Saker
Infectious Diseases and National Security: Who will frame National Health Security Policy of Pakistan?
Health plays an influential role in fostering economic growth and sustainable development. Because of its indirect impact on human development, better health boosts rates of economic growth and contributes to wealth creation. In the past decades, new healthcare challenges and emerging infectious disease outbreaks have drawn global attention particularly in developing countries like Pakistan. Traditionally, health and security occupied separate domains, but in recent years the imperative fusion between health and national security has been recognized by policymakers, security and defence analysts in both developed and developing countries. The last two or three decades have seen sharp rise in non-traditional threats to national security, such as infectious diseases. There are many lines of attack that infectious diseases can intimidate national security i.e. increased rates of morbidity and mortality, massive damage on public health and health infrastructure, political instability, and economic volatility.
Emerging and reemerging infectious diseases, and their pandemic potential, pose a challenge to national security in the 21st century that cannot be overlooked. Though, the historical threat to national security by epidemic diseases is not new; the threat has increased in recent past and is growing rapidly in Pakistan. Correspondingly, reemergence of mosquito-borne infections such as dengue, chikungunya, zika, and more virulent forms of malaria and new more severe forms of viral respiratory infections have evolved. Pakistan is one of several countries, which together bear 95% of the burden of infectious diseases, and the trend is on the rise. According to statistics, Pakistan had not been able to control the burden of communicable diseases like tuberculosis, malaria, dengue fever, typhoid, hepatitis, cholera and other infectious diseases. Malaria, dengue, polio, and tuberculosis, are among the top killers. Pakistan is ranked fifth on the list of high-burden TB countries, and worst of all; Pakistan is one of the three remaining countries where poliomyelitis, also called polio, is still endemic. An average of about one million lives claimed yearly by malaria (estimated 12% of the rural population is believed to carry malaria parasites in their blood) and anticipated mortality rate of 48 thousand deaths per year as a result of TB cases. Similarly, infectious diseases are the biggest killers of children in Pakistan, causing 60% of all child deaths under 5 years of age.
At present, Pakistan is facing multiple challenges in healthcare, which can be broken down into social issues, technical constraints, lack of trained human resources, infrastructure, effective legislation and policymaking, awareness and negligence. The structure and function of the current healthcare system in Pakistan is far below international standards and ranked at 122 out of 190 countries in terms of healthcare standards. Pakistan does not have an organized healthcare system; even health priorities are not properly defined by present government (except Health-card). There is no evidence of strong political will, and inter-ministerial and inter-departmental conflicts, corruption, awful governance, and lack of correspondence are rampant to cope with national health security issues.
Epidemiologically, the behavior of epidemic is usually compared to previous outbreaks. The reemergence of Dengue virus (year-to-date, thousands of dengue cases are reported and hundreds of deaths in last few months) along with the dispersion of infectious diseases geographically throughout Pakistan demonstrate that Ministry of Health (MoH) and Ministry of Defence (MoD) are not incorporated and interconnected to address the national health security issues. Likewise, research and development (R&D) for new tools and technologies to prevent, detect and respond to emerging disease threats and outbreaks have not been considered by authorities with growing need in the country. As seen with the Dengue and Chikungunya outbreaks, there is a shortage of appropriate diagnostic equipments and vaccines to manage the response and lack of regulatory framework for fast-tracking and surveillance technology, tools and techniques when rapid respond is indispensable.
To cut a long story short, health security has become a national priority in many countries, supported by loyal and devoted leadership. They are approaching health security in a holistic manner, including, social, technical, economic, diplomatic, military and intelligence-related aspects. On the contrary, the link between infectious diseases and national security is relatively a new concept in Pakistan. A new paradigm is needed that links infectious diseases to national security and recognize the broad effects of diseases on society. Response to infectious disease threats should be strategic priority of health and security agencies in Pakistan. Ministry of Defence needs to acknowledge its role in ensuring that the state's population is fit and healthy since there are no signs that the Ministry of Defence is awakening to this responsibility. At a time when our conception of national security is evolving rapidly, we must look hard at uncertain and non-traditional threats, specifically. Today, Pakistan is facing a wide range of threats to national health security, including disease outbreaks and pandemics. As health threats are evolving, protecting Pakistan from 21st century health security threats need a clear strategic direction and teamwork between Ministry of Defence and Ministry of Health. Of course, with uncertainty and ambiguity, a large amount of work is needed to bring analytical clarity to the national health security paradigm.
India Amidst the Follies of a Winnable Nuclear War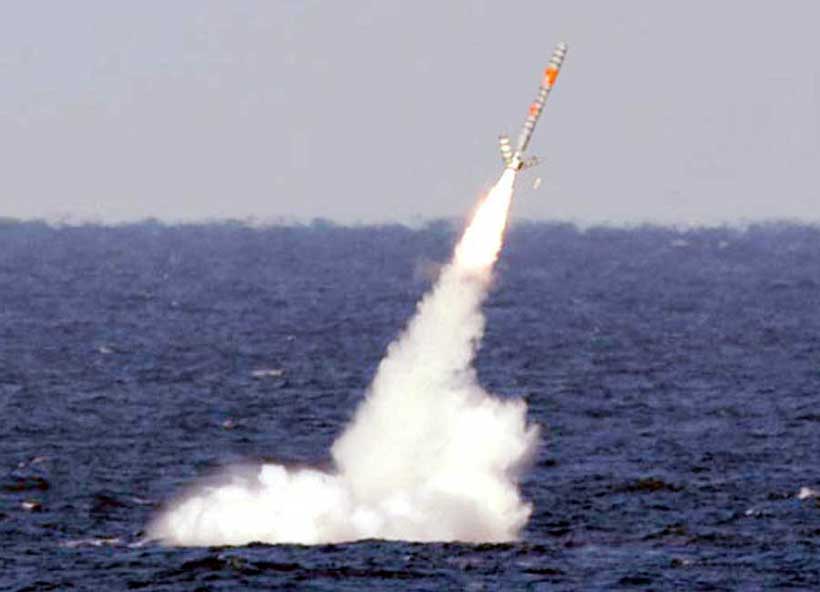 As tensions between India and Pakistan simmer over the deteriorating situation in Kashmir, the ever-present specter of nuclear war continues to dominate present discourse. This has been apparent in the way both India and Pakistan have continued to leverage the threat of using nuclear weapons at each other, keeping well in mind the effects of these threats on both domestic and international audiences. Last month's statement by India's Defense Minister, on the reexamination of India's No First Use (NFU) policy presents a worrying case in point. Taken in the context of the last 4-5 years however, this statement represents a growing trend in which India's foremost leaders have come to institutionalize a policy of nuclear brinkmanship against Pakistan through increasingly bellicose rhetoric. Not to mention one of the world's most sustained and costly military modernization programs that has been publicized as greatly expanding India's power projection capabilities. Capabilities which in turn not only extend to India's Western Borders but to the entire South Asian and Indian Ocean regions.
Together, both the rhetoric as well as the unprecedented defense spending are arguably aimed at projecting a more assertive and militarily capable India. An India that is fed up from playing second fiddle to a rising China, and from being limited from its true potential by a recalcitrant Pakistan. As such, this current manifestation of India is almost a farcy from what several analysts had described five years back. This was when the likes of Happymon Jacob had termed India as a 'reluctant power' facing a rising superpower i.e. China and a 'revisionist power' in Pakistan. Instead, as evident in the BJP's nuclear brinkmanship, it is India now that is revising the status-quo in an entirely reckless and single-minded fashion. Especially during a time when both Pakistan and China have openly declared their focus to be on shared economic development at a wider regional level, what India's incessant saber-rattling has done is essentially estrange itself further from two strategically and potentially crucial neighbors.
While a large segment of the Indian population may celebrate this new-found panache and daring which the BJP government is projecting as part of its nationalist ethos, this approach has in fact led to an unprecedented level of destabilization throughout the region. One wonders whether this 'devil may care' approach of the current Indian government is the kind of assertiveness and regional leadership that even moderate analysts such as the above-mentioned Mr. Jacob had argued for five years back. After all, even with respect to countering Pakistan, many in India have long called for developing closer ties with China particularly keeping in view a long-term strategic perspective. A view that is built more on regional stability and cooperation as opposed to pandering to a faux sense of supremacy.
Yet, instead of such elusive stability, what this Indian state has done is willfully stoke fears of war. All despite the fact that it is still not able to dominate Pakistan within the conventional and sub-conventional realms. At least not on the global stage where the will to project military force is equally matched by the ability to do so. This for instance was more than evident in February's aerial engagement between the two countries following which India was left considerably bruised and shaken.
While many in Pakistan have taken this to be the successful manifestation of a viable conventional deterrent capability, it has simultaneously increased the risks of India resorting to a pre-emptive or escalatory nuclear strike as the preferred means of assuring military victory. What's more, if Pakistani strategists are to go by the current rhetoric and signaling coming out of India, the risks of such a strike seem to stem more from a vain an entitled sense of supremacy, rather than any real measured, or calculated approach to nuclear deterrence and/or strategy. Such ensuing ambiguity and uncertainty add immensely to the already heightened risks of an accidental or even miscalculated step towards the nuclear tipping point.
Ironically, the only option Pakistan has been left with is to signal its own intent and commitment to the counter value targeting of Indian cities. This has been emphasized in all of Pakistan's most recent ballistic missile tests, which instead of showcasing a newly acquired capability have been carried out as training launches of what already comprise its nuclear arsenal. This includes last week's training launch of the Ghaznavi Missile System, which stands as one of the first SRBMs inducted into service by the Pakistan military. Designed as a Scud type ballistic missile that is accurate, road mobile and capable of hypersonic speeds, this most recent test is aimed at showcasing its potency as a second-strike platform, capable of challenging even some of the most sophisticated Ballistic Missile Defense Systems currently deployed by India. In effect, a stark reminder that all Pakistan needs to do is to get a few of these off the ground to negate any advantage that a counter-force or pre-emptive strike may seem to serve India.
Hence, while the threat of Kashmir as a nuclear flashpoint remains as ominous as ever for the most densely populated region in the world, it is extremely worrying to think that either Pakistani or Indian policymakers would consider nuclear war-fighting as a viable means to victory. Whereas Pakistan's stance on the use of nuclear weapons has been clearly stated as a means of deterring a large-scale conventional assault for the sake of regional stability, the repeated allusions to a first or pre-emptive strike by Indian policy-makers seem to be geared more at spreading fear, shock and awe amidst the general population. Of all the fears the world once had over a North Korean, Iraqi or even Irani fanatic gaining hold of an atomic weapon, it is a wonder how Indian policymakers are unabashedly getting away with playing the part of the unstable and unpredictable nuclear armed zealots of the world.
China Aims for Impactful Offshore Defense in the 'New Era'
As the rule of thumb goes, it is best to read between the lines and understand the tone of words because there are always two sides to every story. This general approach spawned a perception that the words that are on a piece of official paper not only contain government's stances but also include strategies to solve a problem, or make a decision. Similarly, China, with a series of White Papers on national defence and international security, engaged in a dialogue and concisely presented its viewpoints on contemporary developments.
The gap between the United States (US) and China is gradually becoming thinner for global economic and regional power shift; the 2019 defence white paper on China's National Defense in the New Era(10th of this kind) underlined the importance of the careful balance of perceptions, and manage China's relations to the changes in security order.
China's response to any change in the security order is traditionally characterised as unique. In the West, China is often seen as responsible for change in the status quo. It is more than about its exceptional stands and the position it holds in the international system, e.g.reform and reshape global governance.
Interestingly, the focus is centred to where China stands in shaping normative security order: align with traditional Chinese cultural values or adopt models and principles of western theories of International Relations. In this respect, the Chinese discourse has been confident about experimenting traditional Chinese models, though the international response has mostly been unsupportive. Moreover, it appears that the outside world is not too much focused on China's normative influence, but more importantly, interested about what implies minor distinctions in China's position, posture and policy and why there is a shift.
Through the 2019defence White Paper, China had stressed on the need for balancing the trend of the current international security situation. It also set out core directions and objectives of China's military diplomacy and strategy by articulating the far-reaching goal of nurturing a new form of defence relations for deterrence, reassurance, and secure overseas interests, which is a breakthrough in some respects against Xi Jinping's vision for great power diplomacy with Chinese characteristics. Although China affirms its fundamental principles have not mainly changed but in the security realm,its current posture is inclined to more practical commitments rather ideological.
As signs of the mounting pressure of partnership-based alliance is becoming apparent, China's narrative is gradually tuning to the fundamental change in the US policy and literature. Indeed, China may have realised now there is a reason to be sceptical of the optimistic forecasts of regional security order as improving. A premise that is largely influenced by China's resilience and preparedness for offshore defence is its naval and maritime defence to keep regional and global threats at bay.
Indeed, this comes from the understanding that as China is moving closer to the centre of the world stage, the international community expects China to embrace the shift conflict-free. So far, China's engagement with the Belt and Road Initiative (BRI) haspartially favoured to check security challenges and likely military alliances.
As Beijing is taking the initiative to repair its relations with neighbours and show gestures that it is willing to cooperate, on the other side, Washington and its allies have resumed campaigns, stating that BRI is to exert China's influence on weaker nations. Each side has their reasons, but the situation seems partly a result of the current sluggish world order suffering from security dilemma, competition and misgivings about each other.
What is new in Beijing's Active defence?
The most salient feature in China's new approach is shying away from military options to mitigate security risks regarding overseas interests. Zhou Bo (Director of the Center for Security Cooperation in the Chinese Ministry of National Defense's Office for International Military Cooperation)explained the change as natural and argued: "wherever possible, the PLA has been trying to blend China's national interests with its international responsibilities." Second, interestingly for the first time through the2019 White Paper, China has conveyed a strong message that the People's Liberation Army would seek a stronger role to protect 'China's Overseas Interests' that includes Chinese people, organisations and institutions. This way, it has quietly but confidentially made China's overseas interests fall in the scope of its core national interest.
Traditionally, Beijing has stressed on its offshore facilities such as offshore fish farms, wind farms, drilling rigs, floating rocket launchers in and around its exclusive economic zone and 'historical claims' were under its defence umbrella. However, with the change in policy, now China reserves an equal amount of focus on jointly operated commercial ports, maritime assets and Sea lines of communication (SLOC)that are away from its shore.
For those who wonder how China protects its overseas interest, the answer is, it seems China does not to follow the US's traditional offshore balance model of acquiring too many expensive and permanent military bases and making military alliances, but rather, focus on soft or semi-hard balance by attaining naval/military rights to operate in the host countries' military facilities. Such a posture not just defends its cause but also justifies defensive use of force when its interests are challenged. In this regard, the PLA Djibouti Support Base, military rights in the pacific islands and military facilities in the South China Sea (SCS) islands and reefs help to escort China's task groups and could be seen as key features of China's offshore defence.
The second important feature of China's offshore facilities explains the economic rationale and commercial potential. If we were to compare overseas military bases and how much China spends, it comes nowhere near to the United States. However, whatever overseas military facilities that China has, they have certain unique features: primarily they serve Chinese business interests, but the US facilities were to assist Overseas Contingency Operations (generally known as funding the wars). Second, they are comparatively inexpensive and cost-effective, whereas the US maintains around 883 expensive overseas military bases and spends about $139.4 billion annually. Nevertheless, China has a lesser overseas combat experience.
Therefore, it is no surprise that China has been keen about reforming and modernising the PLA to build a fortified national defence and a strong military, which required overseas combat expertise.
China's offshore defence with limited offshore capabilities calls for focus to key geopolitical regions of the world such as East Asia, West Pacific, and the Persian Gulf. As China further intends to extend the training of PLA branches and deploy the aircraft carrier task group for far sea combat exercise, the reforms in China's military such as suspending commercial responsibilities, informatisation, modernisation of military theory, and organisational structure come in handy. As a result, the role of PLA branches has increased significantly in diversified military tasks such as "monitor China's territorial air and peripheral air space, carry out alert patrols and combat takeoff", and to build and develop far seas forces and overseas logistical facilities.
Besides, one could trace about three core approaches that China prefers to follow in safeguarding its sovereignty, security and development interests are self-help, partnership, and military protest.
China's self-help approach focuses on major security fields such as nuclear, missile defence, outer space, electromagnetic space, and cyberspace for nuclear and conventional deterrence, protect cyber sovereignty and information security. In fact, this approach was pretty much the same throughout. However, now that the scenario has changed with the global military competition in the areas of technological, intelligence developments towards informationized warfare, and intelligent warfare, China gives serious attention to tactical and strategic deployment of such facilities.
Second, the partnership approach emphasises on active development of China's military relations and partnerships with Central Asia, Russia and European countries in critical areas of non-traditional security threats such as terrorism and extremism, piracy, cybersecurity and bio-security. Besides, in the hotspots and international passages, China seeks to play a constructive role – meditation for the political settlement, and jointly maintain the security respectively.
Third, the element of military protest are set to follow in concerning areas of information and cultural warfare, Taiwan gaining of foreign influence, 'Tibet independence', the creation of 'East Turkistan', and in the South China Sea disputes.
For instance, sovereignty, maritime demarcation, and freedom of navigation and overflight over islands and reefs in the South China Sea were concerned the White Paper emphasised about creating favourable conditions by building "infrastructure and deploy necessary defensive capabilities … [and] conduct patrols", at the same time in commercial affairs China stated that it is committed about upholding freedom of navigation and overflight by all countries in accordance with international law and safeguard the security of SLOCs.
To make sure that this offshore adventure remains risk-free and reliable the White Paper set military strategic guideline for PLA to work within "the principles of defence, self-defence and post-strike response, and adopts active defense", and stressed the strategic defence and offence at operational and tactical levels to contain and win wars.
What worries China?
The White Paper makes some observation that also appeared to be China's security concerns. China views the situation in Asia-Pacific (and the South China Sea) as "generally stable and improving"; contrary, it views the situation in Europe and the Persian Gulf as disturbing. Besides, at this juncture,China also asserts that despite its attempts to stimulate confidence the military alliances, deployment and intervention were adding complexity to regional security.
If that is the case, in China's opinion, who is undermining regional security? The White Paper roughly mentions the United States, Republic of Korea, Japan and Australia's activities resonate as a challenge to regional security. Other areas of China's concerns also include the UK, France, Germany, Japan and India's rebalance and optimisation of their military structure. Perhaps a better question might be: is China's opinion influenced by the Indo-Pacific debate?
Interestingly, by stating that the security situation in Asia-Pacific remains generally stable, the White Paper tried to avoid overlaps with American strategic interests. On the other hand, it referred to the US military and diplomatic efforts as the primary source of intensifying strategic competition, hence causing China to focus on offshore defence.
Meanwhile, either in the offshore balance or defence, the alliances play an essential role. Though China's seeks military partnership based on non-alliance and non-confrontation, the US policies however, is driving China closer to Russia and SCO members. Further, Beijing also attempted to clarify its principle position as 'Defensive National Defense Policy' and never seek hegemony, expansion or spheres of influence. At this stage, to avoid misgivings about its principles and actions, effective communication and cooperation are best for China.
In terms of balancing threat perceptions about China's rise, the White Paper recognizes the need for Confidence-Building Measures (CBMs) and treaties of good-neighbourliness, friendship and cooperation with the neighbours.
For the moment, the new posture to protect China's overseas interests translates that the country is gradually heading towards impactful offshore defence. Nevertheless, in the long run, despite the US and other players counteracts, PLA's international profile would increase significantly regarding China's offshore facilities and international military cooperation.