Vienna Energy Forum 2018: Partnerships and innovation key to increasing global energy access
Participants at the Vienna Energy Forum 2018 Special Session (VEF2018) are focusing on the importance of energy system transformation, innovative climate technology, and partnerships for increasing access to energy around the world.
VEF2018 is organized by the United Nations Industrial Development Organization (UNIDO) in partnership with the United Nations Department of Economic and Social Affairs (UN DESA), and in collaboration with Austria's Federal Ministry for Europe, Integration and Foreign Affairs, the Austrian Development Agency (ADA), the International Institute for Applied Systems Analysis (IIASA) and Sustainable Energy for All (SEforALL).
Liu Zhenmin, United Nations Under-Secretary-General for Economic and Social Affairs, noted: "This year's review of Sustainable Development Goal (SDG) 7 at the High-Level Political Forum (HLPF) presents a critical occasion for taking stock, strengthening our energy-related commitments and redoubling our efforts to meet SDG7 targets. Outcomes of this year's VEF will inform the HLPF's review of SDG7 on ensuring access to affordable, reliable, sustainable and modern energy for all."
IIASA Deputy Director General Nebojsa Nakicenovic said: "The SDGs provide an aspirational vision for betterment of humanity without leaving anyone behind. The VEF was instrumental in defining the three targets of SDG7 on energy. While SDG7 is central to sustainable development, the 2030 Agenda is holistic and integrative. Science, technology and innovation roadmaps for SDG7 and other SDGs will be essential for rendering the 2030 Agenda into actionable initiatives. I look forward to VEF2018 providing a unique setting for reaching energy goals and a sustainable future for all."
A series of plenary and round table discussions are highlighting the opportunities and challenges for developing countries, including the emerging global energy system driven by technological innovation and new policy priorities, and the vast market potential of clean technology as an industry and as a solution for making industrialization sustainable. One cross-cutting theme has been the need for partnerships in order to remove existing barriers to renewable energy and energy efficiency investments and markets.
Robert Zeiner, ADA Director of International Programmes and Projects, pointed out that the recently released Tracking SDG7: The Energy Progress Report shows that, despite progress in certain areas, the world is not on track to meet SDG7 by 2030. He said: "This shows an urgent need for action at an increased scale and speed. Innovative partnerships and approaches are essential accelerators to set us back on track, but they also require a good structure and framework. We are convinced that the Global Network of Regional Sustainable Energy Centres offers these benefits, and can make a substantial contribution towards achieving affordable and clean energy for all."
More than 300 participants are attending the Forum, including government ministers, representatives from the UN, other international organizations, the private sector and academia, as well as energy experts.
Austrian Foreign Minister Karin Kneissl said: "I am delighted that this Forum has firmly established itself in Vienna, thereby creating a mutually beneficial partnership between the Forum and the city.  While the Forum gains momentum from Vienna's international background and status as energy hub, the city in turn attracts attention through the Forum as a place where sustainability and green living matter, emphasizing its role as a centre of worldwide energy dialogue."
The VEF2018 will also contribute to the Austrian World Summit, with two panels, one presenting the key outcomes of the first day's discussions, and the second on the role of technology innovation and entrepreneurship for empowering women and youth.
Rachel Kyte, Special Representative of the UN Secretary-General and CEO of SEforALL, said: "We need urgent action. Technology plays a key role married with policy and finance. The case for investing and fast-tracking energy access has never been stronger. Governments with large access gaps which prioritize integrated planning emphasizing both grid- and decentralized solutions are beginning to achieve speed and scale. Others should follow suit."
Commission revealed 12 winners of VET Excellence Awards
The European Vocational Skills Week took place across Europe and beyond last week (from 16 to 20 May). Organised by the European Commission every year, it is an occasion to celebrate best practices in Vocational Education and Training (VET), bringing together everyone involved – from local, to national and regional authorities, students, teachers and education and training organisation stakeholders – to showcase the benefits VET offers to young people and adults alike. This year's sixth edition focused on 'VET and the Green Transition', supporting people to acquire the necessary skills for the green transition, in line with the European Green Deal.
At the VET Excellence Awards ceremony, the Commission announced the winners of this flagship prize in different categories. An accountancy apprentice from Greece, the Piedmont Region in Italy, and a Swedish tree care programme have received the European Vocational Skills Week Excellence Award 2022, along with 9 other award winners.
Vice-President for Promoting the European Way of Life, Margaritis Schinas, said: "It is great to see so many outstanding nominees and winners, celebrating the true benefits that vocational education and training can offer to everyone, young people and adults alike. They showcase the transformational impact that education and training can have on people's careers and lives. I would also like to give a 'special mention' for our partners in Ukraine. We have been working closely together, also through the European Training Foundation, and will continue doing so, to support on topics such as qualifications, to help the Ukrainian people in these extremely difficult times."
Commissioner for Jobs and Social Rights, Nicolas Schmit, said: "The green transition can become a real job engine if people receive the right support they need to thrive in their careers and the changing labour markets. The VET Excellence Awards help us identify the best approaches to become fit for the green economy, overcoming today's labour shortages in key sectors such as construction, manufacturing and energy. I would like to congratulate all the nominees and VET learners, and to thank the thousands of providers of vocational education and training for their dedication."
This year's winners
The Commission awarded 12 prizes in four categories and one special mention to apprentices, projects, companies and regions, from the EU, neighbouring and neighbourhood countries, who have successfully used VET to build a greener, more digital and more inclusive society.
The award winners include:
Evangelos Pouftas, an apprentice with an accountancy firm in Greece, who demonstrated the key role of apprentices in accelerating the digital transition of small and medium-sized businesses (SMEs), by helping the company's clients to digitalise their work, such as setting up online services to remain competitive, especially in the context of the COVID-19 pandemic and increased remote working.
The Piedmont Region of Italy,with the support of theEuropean Social Fund, promoted to young learners a culture of sustainability in food production and consumption along the agri-food chain.
The 'Veteran Tree Management Skills Certification' project of Stiftelsen Pro Natura. This Swedish programme, funded by Erasmus+,is designed to raise the standard of the caring for trees that have an exceptional value for nature conservation, landscape or culture, known as 'veteran trees'.
Further award winners are:
AKMI S.A., Greece
Programme 'Working inclusion and equal opportunities for the most disadvantaged', ALMI BILBAO S.A.L., Spain
Cyclades – 5th Evening Vocational High School of Patra, Greece
Environmental and Agricultural Education in School, Georgia
Prof. Dr. Linda Clarke, University of Westminster, United Kingdom
ÖBB Infrastruktur AG, Austria
Otto Stöckl Elektroinstallationen GmbH, Austria
Riga State Technical School, Latvia
Virtual Dawn, Finland
In addition to the prizes in the different categories, a special mention went to Ukrainian partners who, along with the European Training Foundation, have been reforming their education and training systems, focusing on qualifications, the future of skills in key economic sectors, and governance arrangements to modernise the system and to bring it closer to the system in the EU.
EU actions to promote VET
The Commission is actively promoting vocational education and training as part of its work to implement the European Pillar of Social Rights, and specifically the right to education, training and lifelong learning. This is also important to achieve the European Pillar of Social Rights Action Plan EU headline target that all partners committed to at the Porto Social Summit: at least 60% of all adults should participate in training every year.
On 1 July 2020, the Commission proposed a Council Recommendation on vocational education and training, to make VET more modern, attractive, flexible and fit for the digital age and the green transition. This proposal is embedded in other Commission initiatives, such as the European Skills Agenda and the Communication on Youth Employment Support – A Bridge to Jobs for the next generation.
In addition, the Commission put forward in December 2021 proposals for Individual Learning Accounts and Micro-credentials, to help open up more opportunities for people to find learning offers, and employment opportunities.
The European Commission also supports vocational education and training through significant funding, such as through the European Social Fund Plus (with total budget of almost €99.3 billion for 2021-2027), Erasmus+, and the Recovery and Resilience Facility, which has 'reskilling and upskilling' as one of its seven flagship areas for reforms and investments. 
Oxfam Calls for Wealth Tax on Billionaires to Benefit Women in Informal Sectors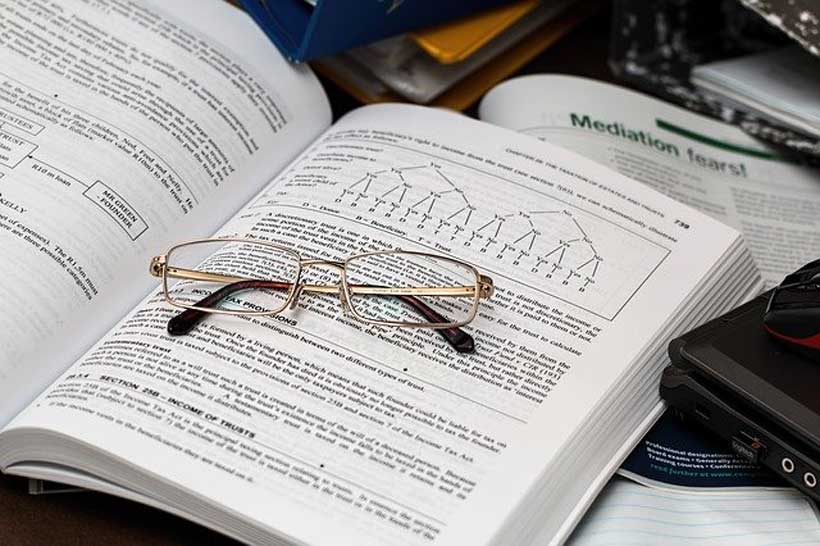 Oxfam International Executive Director Gabriela Bucher today called for a wealth tax on billionaires to benefit women plunged into poverty by the pandemic, in her remarks during a session on gender parity at the World Economic Forum Annual Meeting 2022 in Davos-Klosters.
Bucher noted that "some industries are in fact doing extremely well and billionaire wealth has risen greatly during the two years of the pandemic but, on the other side, women have been left out" as millions, especially in the Global South, lost their jobs in the informal sector. She noted that achieving gender equality will now take 136 years, with the pandemic pushing back progress by a generation.
Bucher called for structural changes to the economy, such as through taxation. "By and large those profiting at the top are mostly men and the whole system is really structured on the shoulders of women in the sense of unpaid care work," she said. "We advocate taxing wealth to fund solutions", she said. The key "transformative policy" that needs funding is childcare to enable women to work, along with a push to get girls back into education, and more women and girls vaccinated in the Global South.
Bucher noted the need to tackle the "pandemic of domestic violence" which affected one in two women during COVID-19, according to the UN. She also called for the rights the International Labour Organization grants to organized labour to be extended to workers in the informal labour.
Reflecting a positive perspective from the Global North, Jonas Prising, Chairman and CEO of ManpowerGroup, pointed to ways in which the pandemic could benefit gender parity. "Many organizations have realized that in-person presence in the workplace does not equate to productivity," he said, adding: "The lasting legacy of the pandemic is going to be greater flexibility, which we think will enable women to participate easier in the absence of support structures such as childcare."
However, that flexibility has to be well-managed to ensure that those working outside the office are not at a disadvantage when it comes to promotion. Meanwhile, said Prising, in the current environment of a skills-short labour market, essential workers are seeing their wages rise. This will benefit women seeking to get back into the workforce, he said. "Employers are looking for skilled workers. Women are more skilled and more educated than men yet are 20% under-represented, so employers will understand they need to attract female talent into their workforces."
Stephanie Trautman, Chief Growth Officer of global tech company Wipro, highlighted the inconsistency in how companies promote men and women. "For a long time, we promoted men based on their potential, we promoted women based on their performance," she said. However, in the past 12 months the company has doubled the number of women in leadership positions, unlocking tremendous untapped potential.
"We have to be purposeful without necessarily being quota-driven," she said, "because I don't think women want that. We want to be in leadership positions because we deserve to be in leadership positions". Trautman also noted that "we need to be deliberate about training and development, helping women come in and out of the workforce throughout their careers".
Steve MacMillan, Chairman and CEO of medical device and diagnostics company Horologic, emphasized the importance of getting the right data to reveal gender gaps and challenges. He criticized the "single-minded focus" on the single metric of COVID-19 cases during the pandemic, which have "closed our eyes" to the many other issues facing women. For example, more than 1 billion women did not see a health professional during 2021. "We can count the number of COVID cases in every country by day, but we can't count how many women are getting raped, how many women are coming down with HPV, how many women are being abused at home. There are so many other things that we are missing."
Indian CEOs' Alliance to Supercharge Race to Net Zero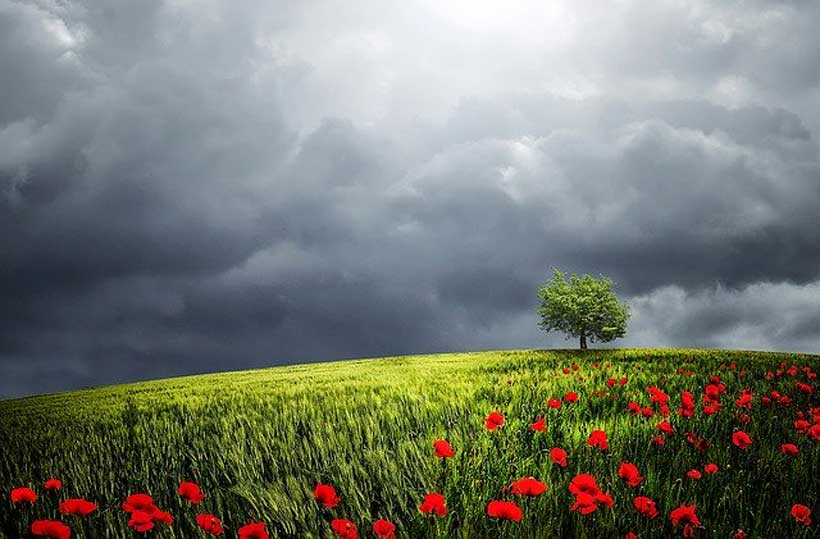 The World Economic Forum today launched the India chapter of the Alliance of CEO Climate Action Leaders to supercharge India's climate action and decarbonization efforts.
Part of the World Economic Forum's Climate Action Platform, the Alliance will continue efforts to achieve the vision outlined in the white paper released last year, Mission 2070: A Green New Deal for a Net Zero India, on India's low-carbon transition by 2070. It will bring together the government, businesses and other key stakeholders to achieve the Indian Prime Minister's ambitious, five-part "Panchamrit" pledge, which includes the country's net-zero by 2070 target.
"As a major global economy, India's role in mitigating climate change is critical and India Inc. must add its full weight to the country's efforts, as well to the global endeavour, against global warming," said Sumant Sinha, Co-Chair, Alliance of CEO Climate Action Leaders India, and Chairman and Chief Executive Officer, ReNew Power.
A collaboration between the management consultancy Kearney and the Indian think-tank Observer Research Foundation, the Alliance will serve as a high-level platform to support business leaders in planning and implementing plans and programmes to achieve climate targets, including net-zero economic growth. It will leverage learnings and experiences from global projects such as the Alliance of CEO Climate Leaders and the First Movers Coalition.
"The Alliance becomes part of our comprehensive nature and climate action agenda in India which includes collaborative initiatives such as Trillion Trees, Moving India for rapid electric vehicle deployment, clean energy financing, Food Innovation Hubs, Stakeholder Capitalism metrices and Clean Skies for Tomorrow," said Børge Brende, President, World Economic Forum.
"The signs of climate change with varying temperature & weather patterns impacting human lives are clearly visible to all of us. Hence, the global initiative and commitment towards climate change, is indeed a positive sign of hope. We believe that it is absolutely possible for us to achieve 1.5℃ target from the Paris agreement. We at Mahindra, have launched a number of major initiatives – Greening ourselves, decarbonising our industry and Rejuvenating our planet – and believe that we are making strong progress to be Carbon neutral by 2040. WEF's Alliance of CEO Climate Action Leaders India is a decisive, collaborative step to scale up our efforts this decade in the race to net-zero. Every step we take together, matters to Mother Earth", said Anish Shah, Co-Chair, Alliance of CEO Climate Action Leaders India and Managing Director and Chief Executive Officer, Mahindra Group.
A just transition could generate annual business opportunities worth over $10 trillion and create 395 million jobs by 2030 worldwide. India alone could create more than 50 million net new jobs and generate over $15 trillion in economic value.