Preventing Nuclear Terrorism in South Asia
Just how well is India a South Asia's nuclear-armed state, taking care of their nuclear materials? The history paints a daunting picture of liabilities in the event of a mishap that reoccurred in the past. Since India, like Pakistan, is not a party to the NPT, it is not subject to IAEA-NPT safeguards.
Taking a sharp reversal of history, the incidences of nuclear theft date back to the seizure of nuclear fissile material in the early 1980s. However, after the 1998 nuclear testing by India, as well as the fastly swelling Indian nuclear programme – combined with the more than a dozen insurgency movements in India – the threat of theft and possible use of nuclear weapons by sub-national groups and terrorists has been intensified in South Asia. This threat is further swelled because India has been well-known to make clandestine purchases of fissile material from private sellers abroad normally in the old Soviet territories.
While reports of Indian involvement in the theft of nuclear fissile material dates back to the early 1970s, the magnitude of the threat increased manifold in the 1980s and 1990s. In the late 1980s, the CIA had concluded that India was trying to develop a sophisticated Hydrogen bomb. In 1994, on a tip-off, a shipment of beryllium was caught in Vilnius, worth US $ 24 million. The buyer was thought to be either from India or North Korea – though the shipment was caught before it could reach the buyer. Interestingly, as per an Indian parliamentary report, as many as 147 mishaps or security related occurrences were reported in Indian atomic energy plants between 1995 and 1998.
In July 1998, India's Central Bureau of Intelligence (CBI) unearthed a major racket in the theft of uranium in Tamil Nadu, with the seizure of over 8 kg of the nuclear material in granule form and the arrest of three men. The contents of this theft were sent to the Indira Gandhi Centre for Atomic Research (IGCAR) for preliminary analysis and the Centre declared that there were two kinds of substances found in what they said was 6 kg of uranium – natural uranium (U237and U238) and U 235, which is weapons grade uranium. The substances were found in the possession of Arun, a structural engineer, S. Murthy and their associates.
Another uranium theft case to come to light was reported on 27 August 2001, where police caught 200 grams of semi-processed uranium from West Bengal and arrested 2 men. According to the press report, Indian intelligence officials believed that a uranium smuggling gang was operating in West Bengal.
Again, on May 1, 2000, Mumbai police seized 8.3 kgs of uranium. The uranium was termed as depleted but radioactive uranium by the Bhabha Atomic Research Centre (BARC). In this instance, the source of this uranium theft – as cited by the police – had been a local hospital, the Leelavati hospital, in Bandra. The fissile material had been found in the custody of scrap dealers who were caught and charged under the Atomic Energy Act.
Around 9 kg of radioactive uranium, a banned material, has been seized from two persons in Thane, a top police officer said today. Laboratory tests have confirmed that the seized material is depleted uranium, which is a radioactive poisonous heavy metal. According to preliminary investigations, it was brought from abroad and was intended for sale to some unknown parties in Thane.
The Thane police had arrested Kishore Prajapati with 8.86 kilograms of depleted uranium. The uranium was valued at Rs 3 crore per kg. Prajapati a scrap dealer during investigations told the police that he had found the radioactive material in a scrapped Air India aircraft which he had purchased through his contacts.
Most of the accused caught by police have been scrap dealers who are obviously used as front men, which may well indicate the prevalence of organized crime relating to nuclear materials. The source of origin, in most case, as stated by the police, have been cancer hospitals –although the nature and quality of the uranium found in the use of the hospitals has differed from case to case.
So, the focus has to shift to Indian nuclear facilities and the whole issue of their safety – especially in relation to theft and nuclear terrorism. While the rising incidents of nuclear theft create the possibility for a lucrative underground market for potential terrorists, unsafe nuclear facilities create risks for the surrounding populace – which has to live in constant terror of a nuclear accident. Less understood was the most recent racket busting of 31 tons of nuclear material smuggling from India which nonetheless shows their resolve and seriousness about the issue.
When one puts all the reported theft cases in a nutshell, serious questions arises whether India was liable to be a partner in indo-US civil deal? Was the credentials so strong enough for such a deal that surpasses such important revealed mishaps been overlooked? Is India still liable enough with such a daunting history to be a mainstreamed in the most important Nuclear Suppliers Group?
India's veiled nuclear threat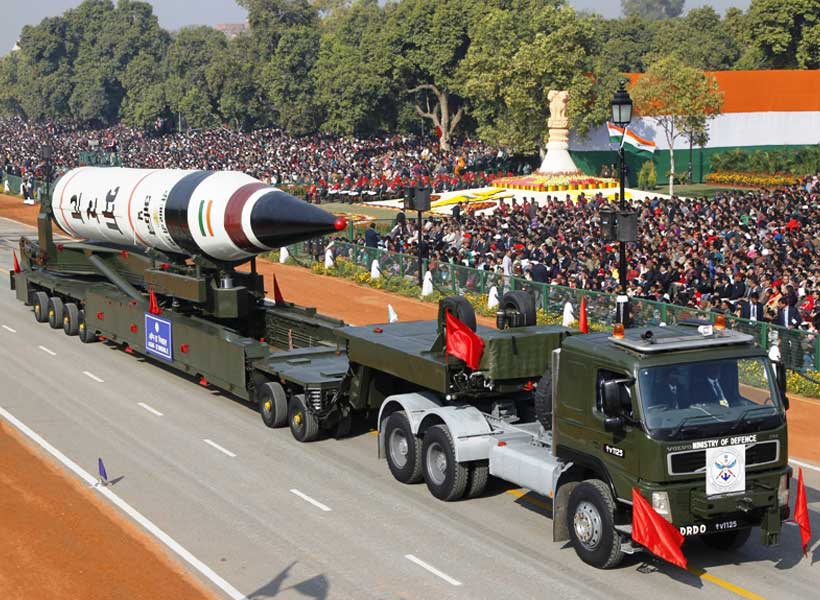 India's defence minister's statement reflects a paradigm shift in India's nuclear policy. It appears India has already perfected its delivery systems, and RADAR jamming capability. It launched Mars and Moon missions with dual objectives. Indian air-force chief claims `IAF can locate, fix targets, including nuclear weapons, in Pakistan' (India Today October 2017).Washington Post (January 22, 2013) reported that the police in occupied Kashmir published a notice in the Greater Kashmir (now under black out), advising people about nuclear-war survival tips. The tips included constructing well-stocked bunkers in basements or front yards. And having stock of food and batteries or candles to last at least two weeks. Indian army independent surgical fighting units carried out `war games' in May 2019, as announced by army chief Bipen Rawat (January10, 2019) The units are self-contained, backed up with air force and navy support. Earlier, India claimed to have carried out surgical strikes earlier on September 29, 2016. The strikes are celebrated as a national event.
Fluid nuclear posture: In historical perspective, India's nuclear posture has always been in flux. During the 1950s, India showed strident opposition to nuclear weapons while stressing need for harnessing atomic energy for peaceful purposes. Indian approach was Janus-faced. It expressed fervent interest in nuclear energy, but repugnance towards nuclear weaponry of all kinds. The purpose of this attitude was to stage a highly moralistic brand of politics.
During the 1960s, India's attitude subtly mutated. The uncompromising opposition to nuclear weaponry caved in to accommodate nuclear weapons as an instrument of `high politics'. The volte-face was attributed to India's concern about China's nuclear prowess. The real stimulus was perhaps India's defeat in the Sino-Indian border war of 1962.
While India had decided to go covertly nuclear, it avoided public disclosure of its nuclearisation policy. To sustain this posture, India maintained a large strategic establishment to produce fissile materials, design nuclear weaponry, and develop various delivery systems.
The basis of India's policy was realisation that it may maintain disproportionate superiority against Pakistan's nuclear arsenal, but not against China's. So, it reluctantly adopted a nuclear doctrine that supported nuclear weapons as a political instrument, rather than as a military tool. This policy appears to have been influenced by strategic analyst Jasjit Singh's research. He surveyed scores of incidents involving threat of nuclear weapons. His inference was that `nuclear weapons played an important political role, rather than a military one'. Another analyst, K. Subrahmaniam, also, concluded that `the main purpose of a third-world arsenal is deterrence against blackmail', rather than blackmailing one's neighbours (as India happened to do).
India's defence minister's statement reflects that paradigm shift in India's nuclear has already fructified. It has perfected its delivery systems, and RADAR jamming capability.
India's abandoned `no first-use' policy enabled it to progress from a nuclear pariah for most of the Cold War, within a decade of Pokhran 2, to a responsible nuclear power. It is now immune to Missile Technology Control regime and the Wassenaar Arrangement.
Capability: According to the 2015 SIPRI Yearbook, the Indian arsenal comprises 90 to 110 warheads. The ranges of such estimates are generally dependent on analyses of India's stockpile of weapons-grade plutonium, estimated at 0.54 ± 0.18 tons. Although India also stockpiledroughly 2.4 ± 0.9 tons of highly enriched uranium (HEU.
The plutonium for India's nuclear arsenal is obtained from two research reactors: the 40 MWtCIRUS and the 100 MWt Dhruva, which began operations in 1963 and 1988, respectively. Depending on the capacity factor and operating availability, the CIRUS reactor was estimated to produce 4 to 7 kg of weapons-grade plutonium annually; the corresponding figure for the Dhruva reactor is 11 to 18 kg. The CIRUS reactor was decommissioned in 2010 under the separation plan of the U.S.-India nuclear cooperation agreement. The irradiated fuel from the reactors is reprocessed at the Plutonium Reprocessing Plant in Trombay, which has a capacity of roughly 50 tons of spent nuclear fuel per year. India is building six fast breeder reactors, which will increase plutonium production capacity available for weapons-use. The first prototype fast- breeder reactor at Kudankulam did not meet its September 2015 deadline to start commercial operation due to technological issues.
Why Pakistan went nuclear? Through Dr. A.Q. Khan's efforts, it took Pakistan only ten years to reach the point where it could produce a nuclear weapon, despite the withdrawal of nuclear assistance from Western countries'. International Institute of Strategic Studies dossier titled 'Nuclear Black Markets: Pakistan, A. Q. Khan and the Rise of Proliferation Networks' mapped Dr. Qadeer's activities. It admitted Pakistan went nuclear because of Indian threats, It willy-nilly acknowledged dangerous implications of the US India 123 agreement (Henry J. Hyde United States-India Peaceful Atomic Energy Cooperation Act of 2006) for Pakistan. Extract: 'Fears that the India-US nuclear cooperation agreement will free up Indian domestic uranium for additional weapons purposes gives Pakistan an additional motivation to continue to produce weapons-grade fissile material of its own. Pakistan has resisted any nonproliferation regimes that it believes would give a 'perpetual edge' to India. This is one reason Pakistan has been the country most resistant to negotiating a fissile material cut-off treaty'.
Aside from its Pakistan-bashing title, the dossier observes 'Pakistan was not the only country to evade nuclear export controls to further a covert nuclear weapons programme (page 7). 'Almost all of the countries that have pursued nuclear weapons programmes obtained at least some of the necessary technologies, tools and materials from suppliers in other countries. Even the United States (which detonated the first nuclear weapon in 1945) utilised refugees and other European scientists for the Manhattan Project and the subsequent development of its nascent nuclear arsenal. The Soviet Union (which first tested an atomic bomb in 1949) acquired its technological foundations through espionage. The United Kingdom (1952) received a technological boost through its involvement in the Manhattan Project. France (1960) discovered the secret solvent for plutonium reprocessing by combing through open-source US literature. China (1964) received extensive technical assistance from the USSR'.
Kashmir nuclear tinderbox: Talks on Kashmir are stalled. Instead of discussing the Kashmir dispute. India threatened to carry out surgical strikes at about 25 targets deep within Azad Kashmir. Later it carried out an air strike at Balakot. In an editorial, Hindustan Times dated January 28, commented that army-chief's statements `provided Pakistan with an excuse to build short range, nuclear-capable missiles, like Nasr, to target Indian formations undertaking conventional strikes'. `Pakistan is now flaunting Nasr'. Besides Nasr, Pakistan now has 52 Chinese Sh-15 Howitzer Guns (American equivalent M-777). These guns could fire nuclear tactical-nuclear-weapon projectiles up to distance of 53 kilometers. India is unmindful of possibility that his strikes could lead to a nuclear confrontation.
Most people wish Indo- Pak nuclear confrontation were a myth rather than a reality. But, John Thomson, in his article 'Kashmir: the most dangerous place in the world' thinks otherwise (Waheguru Pal Singh Sidhu, Bushra Asif and Cyrus Samii (eds), 'Kashmir: New Voices, New Approaches'). He has given cogent arguments to prove that the Kashmir issue could once again spark another Indo-Pak military confrontation with concomitant risks of a nuclear war.Carnegie Endowment for International Peace has, inter alia, pointed out that 'avoiding nuclear war in South Asia will require political breakthroughs in India-Pakistan'.
We know how the Bay of Pigs missile crisis pulled down nuclear threshold. It's time the world community took notice of belligerent statements from Pkistan's next-door neighbour, toujours at daggers drawn.
In a Dark Time: The Expected Consequences of an India-Pakistan Nuclear War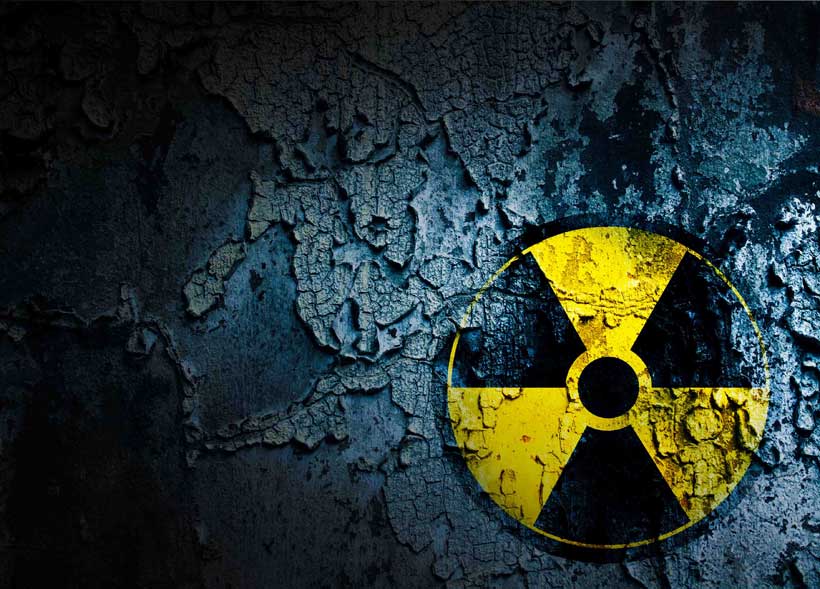 Twenty-one years ago, in 1998, Dr. Louis René Beres, Professor Emeritus of International Law at Purdue University, published an authoritative article in the AMERICAN UNIVERSITY INTERNATIONAL LAW REVIEW (Vol. 14, No.2.).  Titled "In a Dark Time: The Expected Consequences of an India-Pakistan Nuclear War," this piece looked closely at underlying disagreements and strategies of the two adversarial states, with special reference to plausible consequences of any eventual nuclear weapons exchange. Though no such exchange has ever taken place, current tensions in the region  are sending prospectively fearful signals in both capitals. In addition to rising concerns over Kashmir, Pakistan not long ago codified a new nuclear war fighting strategy of deterrence. Known in formal strategic parlance as a "counterforce" strategy, it is premised on the notion that the threat (implicit or explicit) of shorter range/lower yield nuclear missiles will enhance Pakistan's deterrent credibility. Yet, if this dramatic change from a more traditionally "countervalue" nuclear strategy should sometime be linked with certain corresponding "launch-on-warning" tactics, the likelihood of an India-Pakistan nuclear exchange could then become unacceptably high. What might be the tangible outcome of any such ominous exchange? To answer accurately, this informed 1998 assessment by Professor Beres will be well-worth reading or re-reading, as the case may be: read or download the pdf


Kashmir: A Nuclear Flash Point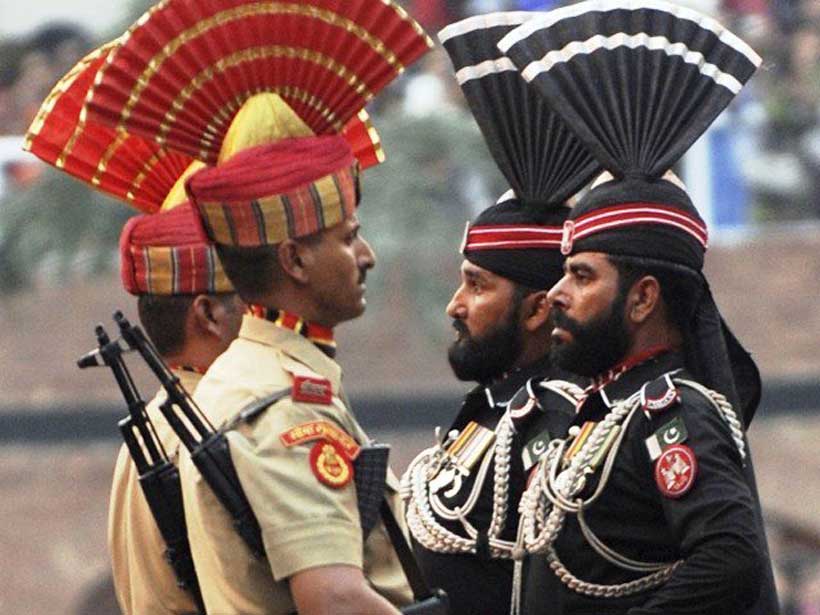 India has challenged the whole world with nuclear war, the Defense Minister announced to review its policy of no first use of nuclear weapons. It is very serious and threatened the "Peace" of not only of this region but with serious global repercussions. India and Pakistan have a history of 4 wars in the last 7 decades. But these wars were different from today when both countries are nuclear powers and keeping enough piles of weapons to destroy each other completely. Under this scenario, Indian Defense Minister's remarks are an irresponsible and direct threat to "Peace".
India staged a drama of "Pulwama" in February 2019 and used this excuse to attack Pakistan. Indian Air Force entered into Pakistan and Dropped Bombs deem inside Pakistan. In spite of the fact, Pakistan possesses the capabilities to retaliate immediately, but observed restrains and patience. Because Pakistan is a peace-loving nation and a responsible state. The visionary leadership of Pakistan understands the consequences of War and smartly averted a full-fledged war. However, two days later, Pakistan demonstrated its strength cautiously and conveyed its strong message that Pakistan loves peace and does not want war, although, having the capacity to respond reciprocity.
Pakistan has been a victim of war for 4 decades in Afghanistan and knows the suffering of war. But has learned a bitter experience and become mature enough to avoid any war.
India has occupied part of Kashmir in 1948 at the time of getting independence from the British. United Nation has passed resolutions on the resolution of Kashmir issue. But India has been delaying and has not implemented any one of UN resolution on Kashmir during the past 7 decades. It is disrespect and humiliation for the UN too.
But the recent Indian move to accede Kashmir unilaterally is a very serious breach of UN and International norms. There is a reaction from almost all over the world. China has condemned Indian move, Russia has opposed, the US has not accepted Indian action, British has criticized, European Parliament has objected, OIC has condemned, various human right Organization and NGOs has rejected the Indian accession. A wide range of protests was witnessed in all major cities of the world, Washington, New York, London, Paris, Brussel, Berlin, Tehran, etc.
Some of the countries care about their economic interests with India, but even the people of these countries are voicing for people of Kashmir. Trust, all nations, and individuals, who care about humanity and value Peace, must stand up to protect the rights of Kashmiri people.
Pakistan extends its full support and stands with any International Organization or platform, any Nation, any Country, any Individual, who stands up for the just cause of Kashmir. It is a principled stand to extend full moral and diplomatic support to Kashmir.
I am scared of Indian desperate behavior, where India is has increased violation of Line-of-Control (LoC), using cluster Bombs, Using Heavy Weapons, Targeting Civilian Population inside Pakistan along the LoC. India has evacuated all foreign tourists and local visitors from Kashmir. Educational Institutions are closed, Media has been stopped from reporting the facts, telephone, mobile and Internet Service has been closed down, Kashmir has been isolated from the rest of the world. One million troops equipped with lethal weapons are controlling 15 million un-armed civilians. Killing, Torturing, Rape, Kidnapping, Arrest and all types of war-crimes are taking place. Draconian Law introduced to shoot at spot any suspect without any legal formalities. Curfew for the last 12 days has made life impossible due to the shortage of food and basic necessities of life. 15 Millions Lives are at stake and at the mercy of the International Community. Indian butchers are ruthless and as a state policy, engaged in genocide.
There are pieces of evidence that India may initiate a war with Pakistan to divert the World-Attention from the deteriorated situation of Kashmir. India may try to hide its war-crimes in Kashmir by engaging Pakistan in a full-scale war. Pakistan Foreign Ministry has issued a statement "The substance and timing of the Indian Defense Minister's statement are highly unfortunate and reflective of India's irresponsible and belligerent behavior. It further exposes the pretense of their No First Use policy, to which we have never accorded any credence. No First use pledge is non-verifiable and cannot be taken at face value, especially when the development of offensive capabilities and force postures belie such claims. Pakistan has always proposed measures relating to nuclear restraint in South Asia and has eschewed measures that are offensive in nature. Pakistan will continue to maintain a credible minimum deterrence posture."
Any misadventure by India may cost a heavy loss to humanity. Its impact may not be limited to Pakistan only but may harm the whole region and the whole world. International Community, must act immediately before it is too late.