Iran and the nuclear deal after the US withdrawal from the JCPOA
The first operational implementation of the Agreement between P5 + 1 and Iran, namely the Joint Comprehensive Plan of Action, signed on July 15, 2015, dates back to January 16, 2016.
The data from the latest quarterly IAEA written report on Iran's nuclear facilities provides information about some interesting new topics: the construction of the heavy-water Arak reactor, for example, has been stopped by the Iranian government.
Moreover, the Shi'ite Republic has decided voluntarily not to continue the testing of the equipment needed to operate with the IR-40 centrifuges which had initially been designed for the Arak reactor.
Furthermore, the technological materials and the nuclear fuel that had to be used for the Arak reactor were kept in safe and sure places under the ongoing monitoring of the Vienna-based International Atomic Energy Agency.
Moreover, Iran has always and continuously informed the Agency of the presence and production of heavy water at the Heavy Water Production Plant in Khondab, near Arak, which is expected to produce approximately 16 tons of heavy water per year.
These are IAEA data and information, which are also confirmed by official sources and not by the Iranian Republic.
On February 11, 2018, the IAEA checked whether the Khondab plant was active and the total heavy water held by Iran amounted to 117.9 tons.
Furthermore, again according to the IAEA, the Shi'ite Republic carried out no suspicious activity at the Research Reactor near Tehran nor in the facility for processing radioisotopes of Iodine, Molybdenum and Xenon, also located north of the capital city – a facility which is the main one for Iran's current nuclear production.
Again according to the Vienna-based Agency, Iran has not carried out any activity beyond the limits imposed by the JCPOA in any of the other nuclear facilities that have been inspected by the IAEA.
Moreover, considering IAEA's accuracy, it would be very difficult for Iran to keep other nuclear facilities fully secret, undetectable and untraceable by IAEA experts.
In Natanz, however, there are still 5,060 IR-1 centrifuges arranged and installed in thirty "cascades".
The IR-1 centrifuges extract 3.5% of the natural uranium used there, but always low-enriched one.
They are based on the old Pakistani technology of the P1 ones, relying on an old Dutch design.
Some old or broken centrifuges have been replaced; others have extracted isotopes to date, for a total of 300 kilos of low-enriched uranium (LEU).
Furthermore, six "cascades" of centrifuges totalling 1,044 units are still active at Fordow, but all the equipment of the Iranian nuclear systems have been checked regularly and repeatedly with the best technologies currently available to the Vienna-based Agency.
Therefore, as stated in the latest report on Iran available to the IAEA, the Shi'ite Republic has systematically adapted to the JCPOA demands, although having now refused Imam Khomeini's policy line whereby nuclear power was the "product of the devil".
Hence what sanctions does President Trump want to impose on the Shi'ite Republic of Iran?
First and foremost, sanctions on the Iranian government's and Iranian citizens' purchase and use of US dollars. Secondly, sanctions on Iran's trade in gold and other precious minerals, as well as on the direct or indirect purchase or transfer to Iran of graphite and other processed or non-processed minerals, such as aluminium, steel and coal (which, however, is obviously not a metal). Finally sanctions on the transfer of software for whatever kind of companies in Iran.
Furthermore a new type of sanctions will be imposed on  relevant" commercial transactions (but nobody can precisely measure this relevance) and on the purchase of Iranian currency or on the holding of rial-denominated funds or deposits outside the Shi'ite Republic. Sanctions are also envisaged on the purchase or sale of Iranian government debt securities and other restrictive rules are imposed even on the Iranian automotive sector.
An automotive sector which last year manufactured 1.5 million cars.
Further sanctions are also envisaged on Iranian-made carpets, on traditional food (pistachios, in particular), as well as on Iran's port traffics abroad and finally on all oil transactions.
And here we come to the core of Iran's nuclear issue, i.e. the sanctions on financial transactions involving the Central Bank of Iran, as well on commercial information concerning Iranian banks and clients, on any kind of insurance and reinsurance and, finally, on the energy sector – Iran's real the economic heart.
While the Iranian oil purchases have been reduced "significantly" by non-Iranian third parties – very dangerous vagueness and indefiniteness for Europe – the US Treasury could decide not to impose sanctions on third parties trading with Iran.
In other words, a clear blackmail to the EU.
The sanctions on Iran-exported oil were put in place, for the first time, in 2012.
The underlying reason for them was the notorious   "terrorism" perpetrated with a huge amount of means and militants from all Arab countries and Turkey, the second NATO armed force.
However, let us revert to the oil economy.
Sanctions are objectively imposed on 20% of the oil and gas produced by Iran – and the situation has not much changed with the new Trump's Presidency compared to Obama's.
In other words, a quantity ranging from 500,000 to a million barrels a day.
In financial terms, a loss of over 1.5 billion dollars every month at the current oil barrel price.
Before the new sanctions – foreseeing the climate imposed by the current US Republican President – Iran had already pushed its crude oil production up to 2.7 million barrels a day.
Meanwhile, the issues relating to the new sanctions on the Iranian Shi'ite Republic will never be fully "operational" as they were in 2012, only because there is complete disagreement between the EU and the USA. The time needed to impose said sanctions will predictably be longer than usual.
In the meantime, crude oil demand is growing, considering OPEC's and Russia's restrictions on new extractions, as well as the crisis in Venezuela.
The companies that will certainly be hit by the US sanctions are very important for the big business activities that were already shaping in 2017.
They include Boeing and Airbus – the latter has already delivered its aircrafts to Iran, but always a few compared to the 100 already programmed by Air Iran and Aseman Lines.
A contract worth 19 billion US dollars for the Iranian national airline and additional 17 for Aseman Lines.
General Electric, too, has obtained significant orders from its Iranian customers for oil infrastructures and for oil and gas fixed transport lines.
As easily expected considering President Macron's recent explicit reactions, another company negatively affected in the vast global business community is the French Total.
The French oil multinational has a contract with the Chinese company CNPC, which is worth 2 billion US dollars, to develop the offshore oil and natural gas field of South Pars.
Total has already spent 90 million dollars to comply with the terms of the contract, while the Iranian state-owned company will obviously not reward foreign participants until production begins.
Other companies damaged are also Volkswagen and the French car group PSA.
As early as last year the Germans had again started to sell cars to the Iranians, but they will soon have to change their strategy in that very promising market.
However, the price of petrol and other fuels for transport or heating purposes will increase steadily all over the world.
Therefore, the game of restrictions and sanctions on Iran is now in the hands of Saudi Arabia, one of the real winners of the round of sanctions the USA has just imposed on Iran.
The Saudi oil Minister has already said that "he is committed to maintaining the oil market stability".
Minister Khalid al Falih has added that the Kingdom will work with all those that, outside or inside OPEC – the clarification is subtle and very important – intend to mitigate any damage resulting from future limitations of oil availability.
Last April Iran produced approximately 3.8 million oil barrels a day, but no one can predict when and how oil extraction in that country shall really decrease.
Hence we are noting an artificial shift of energy markets from Iran to the pro-Saudi universe, which certainly also favours the US shale oil and gas producers that need quite high oil barrel prices to create margins and reinvest their capital, at least in the short term.
It also likely, however, that many Iranian oil and gas consumers will have little to do with this US round of sanctions.
China, for example, which is currently Iran's largest oil customer.
But also European companies and some Asian countries could be damaged by US sanctions.
Damage that, however, would be limited, based on the indications provided by US documents.
In fact, they would affect fewer than 200,000 barrels per day up to reaching 500,000 barrels per day after six months since the implementation of President Trump's sanctions.
Moreover, as already seen, other producers could quickly fill the Iranian void, such as Saudi Arabia, Iraq or even Russia, while in 2019 – thanks to its shale oil and gas – the United States will reach a level of extraction equal to as many as 11.9 million barrels a day.
The US shale oil and gas standard applies only if the price per barrel is sufficiently high.
Almost paradoxically, only the predicted increase in US shale oil and gas would be probably enough to fill the void and gaps left by the sanctions against Iran.
Certainly Europe can do many things to definitively avoid becoming irrelevant at strategic and geo-economic levels.
Things it does not do because it is still slave to a World War II mentality that neither the US Democrats nor the Republicans currently have.
Moreover, its trade with Iran almost doubled in 2017 alone.
For example, Europe could give reliable and unambiguous signs to Trump's Presidency by repeating – as sometimes happened – the blocking regulations within the EU market to prevent any European individual or company from being obliged to accept the US secondary sanctions, which must never depend on non-EU courts for their legal resolution and settlement.
Europe could also improve the financial conditions of European companies that operate also in relation to Iran, by protecting the lines of credit to the Shi'ite Republic, with liquidity always denominated in euros and not in US dollars.
Moreover, it would be very useful to centralize the operations for protecting the European business in Iran within the E3, i.e. the group of EU countries belonging to the P5 + 1 which already negotiated the nuclear deal with Iran in July 2015.
The geopolitical issue mainly lies in the Iranian missiles, which may or not be armed with nuclear warheads.
This has been the strategic theme of President Trump and also of the most recent positions of the Israeli Prime Minister.
According to the statements made by Gen. Ali Jafari, the Commander of the Iranian Revolutionary Guards, currently Iran's military and scientific research focuses only on the missiles having a maximum range of 2,000 kilometres.
Said missiles, however, can hit Saudi Arabia, Israel and most of the US bases in the Middle East.
It is obvious, however, that they are missiles for conventional deterrence.
Moreover, also Saudi Arabia has a vast missile arsenal.
The Saudi Strategic Forces operate from five different bases, but above all from Al Watah, 200 kilometers south of the Saudi capital city.
There is also the Saudi base of Asir, recently hit by some Yemeni missiles, probably Iranian-made, launched at the beginning of last April.
Saudi carrier networks are often maintained by Chinese technicians and, considering the large Saudi participation in the Pakistani nuclear project, it is very likely that the Sunni Kingdom could now acquire nuclear warheads fairly easily.
Saudi missiles, too, should have a maximum range of 2,650 kilometres.
Furthermore, Iran does not yet have an air weapon capable of fully exploiting these missile networks and, in any case, the Saudi/Iranian ratio of military forces is still 5 to 1.
On January 29, 2017, Iran launched a medium-range ballistic missile and in March 2017 two other short-range ones. On June 18, 2017 there was the operational launch of eight missiles targeted to the Daesh-Isis bases in Syria, in response to a terrorist attack suffered by Iran.
On September 23, Iran fired a new missile followed by a carrier for launching Simorgh-type satellites, which, however, is not designed to return back to the atmosphere.
From 2006 to 2012, however, Iran set up and arranged five missile tests, all reported and already sanctioned by the USA.
Currently Iranian missiles are supposed to total approximately one thousand, all medium and short-range ones, with Russian or North Korean design and especially Chinese technical assistance.
The UN Security Council Resolution No. 2231, which accepted the JCPOA, also states that "Iran shall not test any ballistic missile", while there are no UN official bans on the subject.
There are currently ten types of Iranian carriers, while spacecraft and satellites are launched by two types of two-stage carriers, namely Safir, and the aforementioned Simorgh, both using liquid fuel.
There are currently three types of Iranian cruise missiles: firstly, the KH-55 which can carry (even) fissile material up to 3000 kilometres – a missile obtained illegally from Ukraine in 2001.
Secondly the Khalid Farzh, which has a range of 3,000 kilometres and can carry a payload of almost 1,000 kilos. Thirdly the Nasr-1, a missile for anti-ship and anti-tank uses, capable of destroying targets up to 3,000 tons of weight – as Iranian sources maintain.
Between 2000 and 2002 Iran also exported many conventional missile carrier and many spare parts to Libya.
Nevertheless, since 2007 the UN Security Council has already forbidden Iran from selling or transferring conventional weapons. It has also prohibited third countries from acquiring any type of Iranian military supplies, unless this is permitted by a specific UN Security Council's declaration.
From 2012 to 2015, however, Iran sent weapons to the Taliban in Afghanistan, to Assad's regime in Syria and, most likely, also to other countries in the Middle East.
In all likelihood, although having signed the Chemical Weapons Convention, Iran keeps on producing chemical and bacteriological warfare agents.
Also the other primary geopolitical players in the Gulf and in Greater Middle East are doing so.
Nowhere as on the Middle East military theatre the Gospel criterion of casting the first stone applies.
Hence it is good to never believe that the problem of N and BC proliferation holds true only for Iran, because there are also Saudi Arabia and Egypt, which has dealt with weapons for Iran and above all North Korea – not to mention the new nuclear treaty signed on December 11, 2017 between Egypt and the Russian Federation for the construction of a nuclear reactor in El-Dabaa, 140 kilometres west of Alexandria.
Not to mention, finally, the Jordanian nuclear reactor inaugurated in December 2016, which was built in collaboration with the University of Seoul.
A few days ago, Saudi Arabia made it clear that if Iran manufactures its nuclear bomb – as the Westerners say – it will quickly turn to its military nuclear plan.
All these topics shall be discussed at the forthcoming UN High Level Conference on Nuclear Disarmament scheduled before the end of this year.
Therefore, the issue lies in developing a real nuclear-weapon-free zone throughout the Middle East, with specific characteristics and internal structures operating within the IAEA – and this is also an old Iranian proposal, clearly targeted to Israel.
Nobody, however, has a real interest in a nuclear zero-sum game in the oil area.
It is a serious mistake. A Russian, Chinese, Israeli and EU alliance could really change things in the nuclear system of the entire Middle East.
Nevertheless, we could also think of an agreement within the United Nations that can mutually guarantee – at the lowest possible conventional level – all the countries in the region.
Iran Gives Russia Two and a Half Cheers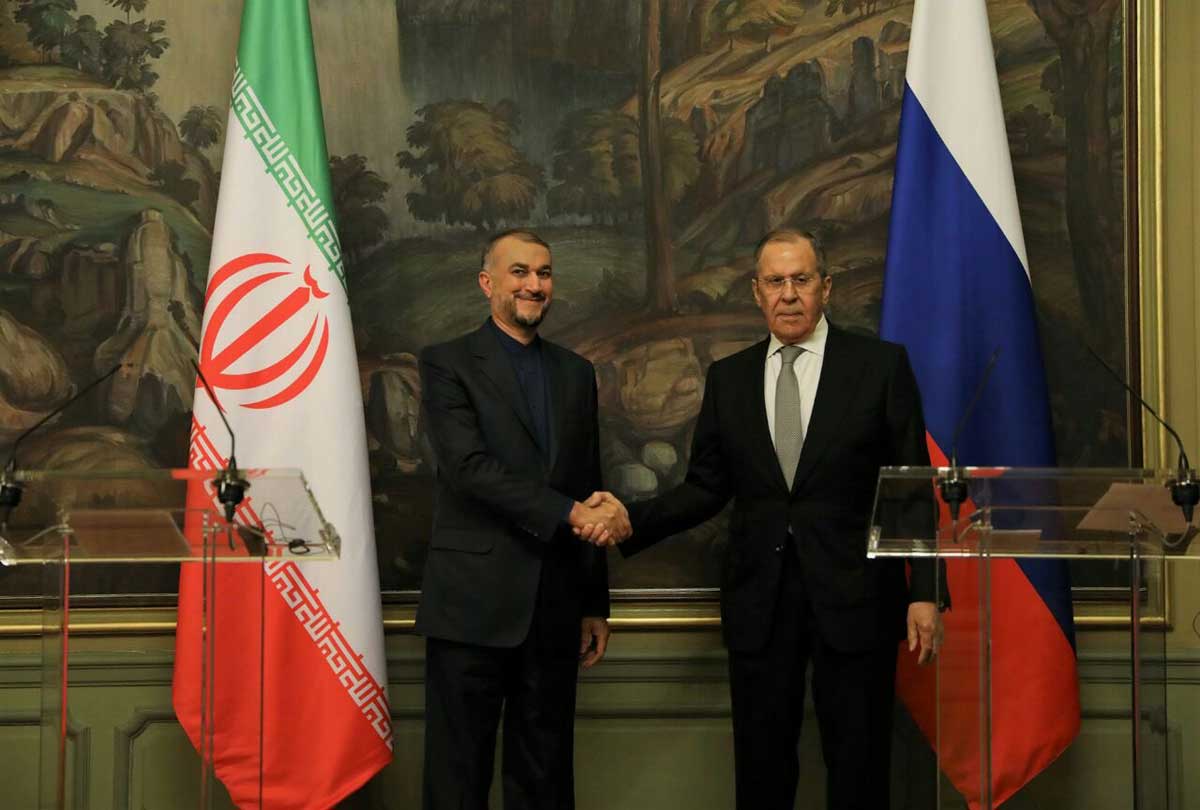 Iran's rulers enthusiastically seek to destroy the liberal world order and therefore support Russia's aggression. But they can't manage full-throated support.
For Iran, the invasion of Ukraine is closely related to the very essence of the present world order. Much like Russia, Iran has been voicing its discontent at the way the international system has operated since the end of the Cold War. More broadly, Iran and Russia see the world through strikingly similar lenses. Both keenly anticipate the end of the multipolar world and the end of the West's geopolitical preponderance.
Iran had its reasons to think this way. The US unipolar moment after 1991 provoked a deep fear of imminent encirclement, with American bases in Afghanistan and Iraq cited as evidence. Like Russia, the Islamic Republic views itself as a separate civilization that needs to be not only acknowledged by outside players, but also to be given ana suitable geopolitical space to project influence.
Both Russia and Iran are very clear about their respective spheres of influence. For Russia, it is the territories that once constituted the Soviet empire. For Iran, it is the contiguous states reaching from the Persian Gulf to the Mediterranean — Iraq, Syria, Lebanon — plus Yemen. When the two former imperial powers have overlapping strategic interests such as, for instance, in the South Caucasus and the Caspian Sea, they apply the concept of regionalism. This implies the blocking out of non-regional powers from exercising outsize economic and military influence, and mostly revolves around an order dominated by the powers which border on a region.
This largely explains why Iran sees the Russian invasion of Ukraine as an opportunity that, if successful, could hasten the end of the liberal world order. This is why it has largely toed the Russian line and explained what it describes as legitimate motives behind the invasion. Thus the expansion of NATO into eastern Europe was cited as having provoked Russian moves. "The root of the crisis in Ukraine is the US policies that create the crisis, and Ukraine is one victim of these policies," argued Supreme Leader Ayatollah Ali Khamenei following the invasion.
To a certain degree, Iran's approach to Ukraine has been also influenced by mishaps in bilateral relations which largely began with the accidental downing of a Ukrainian passenger jet by Iranian surface-to-air missiles in January 2020, killing 176 people. The regime first denied responsibility, and later blamed human error.
Iran, like several other of Russia's friends and defenders, the ideal scenario would have been a quick war in which the Kremlin achieved its major goals.
Protracted war, however, sends a bad signal. It signals that the liberal order was not in such steep decline after all, and that Russia's calls for a new era in international relations have been far from realistic. The unsuccessful war also shows Iran that the collective West still has very significant power and — despite well-aired differences — an ability to rapidly coalesce to defend the existing rules-based order. Worse, for these countries, the sanctions imposed on Russia go further; demonstrating the West's ability to make significant economic sacrifices to make its anger felt. In other words, Russia's failure in Ukraine actually strengthened the West and made it more united than at any point since the September 2001 terrorist attacks on the US.
A reinvigorated liberal order is the last thing that Iran wants, given its own troubled relations with the collective West. The continuing negotiations on a revived nuclear deal will be heavily impacted by how Russia's war proceeds, and how the US and EU continue to respond to the aggression. Iran fears that a defeated Russia might be so angered as to use its critical position to endanger the talks, vital to the lifting of the West's crippling sanctions.
And despite rhetorical support for Russia, Iran has been careful not to overestimate Russia's power. It is now far from clear that the Kremlin has achieved its long-term goal of "safeguarding" its western frontier. Indeed, the Putin regime may have done the opposite now that it has driven Finland and Sweden into the NATO fold. Western sanctions on Russia are likely to remain for a long time, threatening long-term Russian economic (and possible regime) stability.
Moreover, Russia's fostering of separatist entities (following the recognition of the so called Luhansk and Donetsk "people's republics" and other breakaway entities in Georgia and Moldova) is a highly polarizing subject in Iran. True there has been a shift toward embracing Russia's position over Ukraine, but Iran remains deeply committed to the "Westphalian principles" of non-intervention in the affairs of other states and territorial integrity. This is hardly surprising given its own struggles against potential separatism in the peripheries of the country.
Many Iranians also sympathize with Ukraine's plight, which for some evokes Iran's defeats in the early 19th century wars when Qajars had to cede the eastern part of the South Caucasus to Russia. This forms part of a historically deeply rooted, anti-imperialist sentiment in Iran.
Iran is therefore likely to largely abstain from endorsing Russia's separatist ambitions in Eastern Ukraine. It will also eschew, where possible, support for Russia in international forums. Emblematic of this policy was the March 2 meeting in the United Nations General Assembly when Iran, rather than siding with Russia, abstained from the vote which condemned the invasion.
Russia's poor military performance, and the West's ability to act unanimously, serve as a warning for the Islamic Republic that it may one day have to soak up even more Western pressure if Europe, the US, and other democracies act in union.
In the meantime, like China, Iran will hope to benefit from the magnetic pull of the Ukraine war. With so much governmental, military and diplomatic attention demanded by the conflict, it will for the time being serve as a distraction from Iran's ambitions elsewhere.
Author's note: first published in cepa
Ignoring the Middle East at one's peril: Turkey plays games in NATO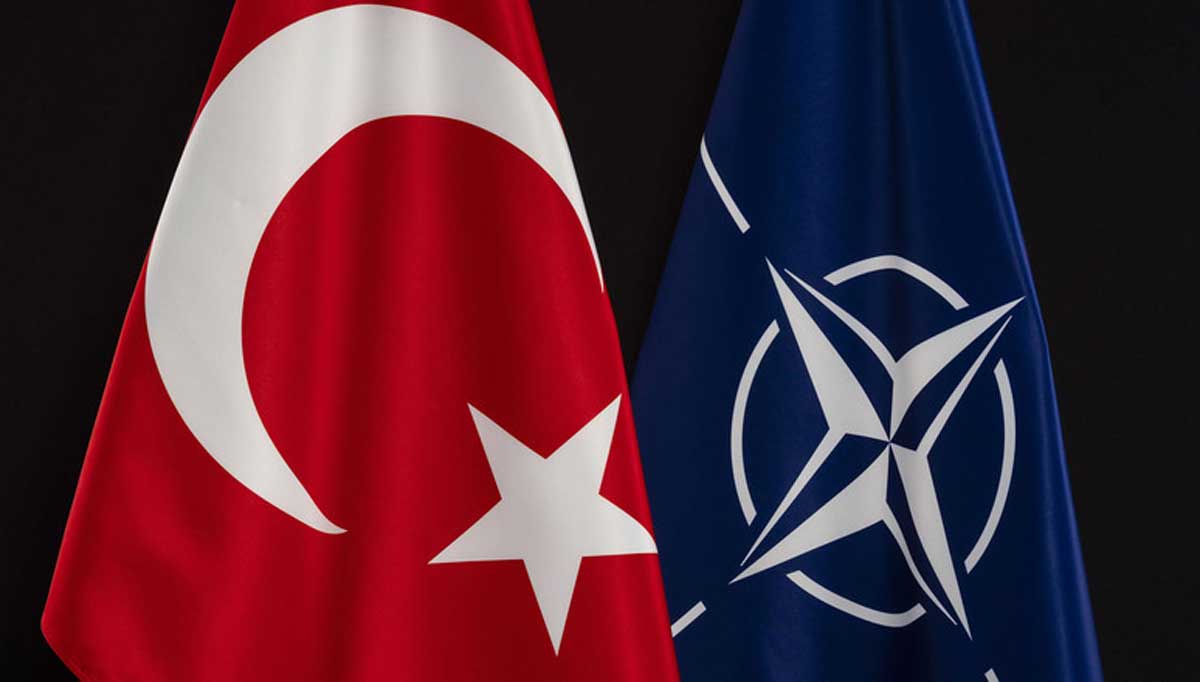 Amid speculation about a reduced US military commitment to security in the Middle East, Turkey has spotlighted the region's ability to act as a disruptive force if its interests are neglected.
Turkish President Recep Tayyip Erdogan set off alarm bells this week, declaring that he was not "positive" about possible Finnish and Swedish applications for membership in the North Atlantic Treaty Organisation (NATO) in the wake of the Russian invasion of Ukraine.
NATO membership is contingent on a unanimous vote in favour by the organisation's 30 members. Turkey has NATO's second-largest standing army.
The vast majority of NATO members appear to endorse Finnish and Swedish membership. NATO members hope to approve the applications at a summit next month.
A potential Turkish veto would complicate efforts to maintain trans-Atlantic unity in the face of the Russian invasion.
Mr. Erdogan's pressure tactics mirror the maneuvers of his fellow strongman, Hungarian Prime Minister Victor Orban. Mr. Orban threatens European Union unity by resisting a bloc-wide boycott of Russian energy.
Earlier, the United Arab Emirates and Saudi Arabia rejected US requests to raise oil production in an effort to lower prices and help Europe reduce its dependence on Russian energy.
The two Gulf states appear to have since sought to quietly backtrack on their refusal.
In late April, France's TotalEnergies chartered a tanker to load Abu Dhabi crude in early May for Europe, the first such shipment in two years.
Saudi Arabia has quietly used its regional pricing mechanisms to redirect from Asia to Europe Arab "medium," the Saudi crude that is the closest substitute for the main Russian export blend, Urals, for which European refineries are configured.
Mr. Erdogan linked his NATO objection to alleged Finnish and Swedish support for the Kurdish Workers Party (PKK), which has been designated a terrorist organisation by Turkey, the United States, and the EU.
The PKK has waged a decades-long insurgency in southeast Turkey in support of Kurds' national, ethnic, and cultural rights. Kurds account for up to 20 per cent of the country's 84 million population.
Turkey has recently pounded PKK positions in northern Iraq in a military operation named Operation Claw Lock.
Turkey is at odds with the United States over American support for Syrian Kurds in the fight against the Islamic State. Turkey asserts that America's Syrian Kurdish allies are aligned with the PKK.
Turkish Foreign Minister Mevlut Cavusoglu warned that Turkey opposes a US decision this week to exempt from sanctions against Syria regions controlled by the Kurdish-led Syrian Democratic Forces (SDF).
"This is a selective and discriminatory move," Mr. Cavusoglu said, noting that the exemption did not include Kurdish areas of Syria controlled by Turkey and its Syrian proxies.
Referring to the NATO membership applications, Mr. Erdogan charged that "Scandinavian countries are like some kind of guest house for terrorist organisations. They're even in parliament."
Mr. Erdogan's objections relate primarily to Sweden, with Finland risking becoming collateral damage.
Sweden is home to a significant Kurdish community and hosts Europe's top Kurdish soccer team that empathises with the PKK and Turkish Kurdish aspirations. In addition, six Swedish members of parliament are ethnic Kurds.
Turkey scholar Howard Eissenstat suggested that Turkey's NATO objection may be a turning point. "Much of Turkey's strategic flexibility has come from the fact that its priorities are seen as peripheral issues for its most important Western allies. Finnish and Swedish entry into NATO, in the current context, absolutely not peripheral," Mr. Eissenstat tweeted.
The Turkish objection demonstrates the Middle East's potential to derail US and European policy in other parts of the world.
Middle Eastern states walk a fine line when using their potential to disrupt to achieve political goals of their own. The cautious backtracking on Ukraine-related oil supplies demonstrates the limits and/or risks of Middle Eastern brinkmanship.
So does the fact that Ukraine has moved NATO's center of gravity to northern Europe and away from its southern flank, which Turkey anchors.
Moreover, Turkey risks endangering significant improvements in its long-strained relations with the United States.
Turkish mediation in the Ukraine crisis and military support for Ukraine prompted US President Joe Biden to move ahead with plans to upgrade Turkey's fleet of F-16 fighter planes and discuss selling it newer, advanced F-16 models even though Turkey has neither condemned Russia nor imposed sanctions.
Some analysts suggest Turkey may use its objection to regain access to the United States' F-35 fighter jet program. The US cancelled in 2019 a sale of the jet to Turkey after the NATO member acquired Russia's S-400 anti-missile defence system.
Mr. Erdogan has "done this kind of tactic before. He will use it as leverage to get a good deal for Turkey," said retired US Navy Admiral James Foggo, dean of the Center for Maritime Strategy.
A top aide to Mr. Erdogan, Ibrahim Kalin, appeared to confirm Mr. Foggo's analysis.
"We are not closing the door. But we are basically raising this issue as a matter of national security for Turkey," Mr. Kalin said, referring to the Turkish leader's NATO remarks. "Of course, we want to have a discussion, a negotiation with Swedish counterparts."
Spelling out Turkish demands, Mr. Kalin went on to say that "what needs to be done is clear: they have to stop allowing PKK outlets, activities, organisations, individuals and other types of presence to…exist in those countries."
Mr. Erdogan's brinkmanship may have its limits, but it illustrates that one ignores the Middle East at one's peril.
However, engaging Middle Eastern autocrats does not necessarily mean ignoring their rampant violations of human rights and repression of freedoms.
For the United States and Europe, the trick will be developing a policy that balances accommodating autocrats', at times, disruptive demands, often aimed at ensuring regime survival, with the need to remain loyal to democratic values amid a struggle over whose values will underwrite a 21st-century world order.
However, that would require a degree of creative policymaking and diplomacy that seems to be a rare commodity.
Health Silk Route: China and the Middle East
While China's economic interests in the Middle East are well-known, China's intrinsic involvement in the Middle East for increased political and cultural influence is a nascent development. For example, in the aftermath of the COVID-19 pandemic, China has attempted to increase its footprint in the Middle East through its new 'Health Silk Route' (HSR) project which should be viewed as an extension of the Belt & Road Initiative (BRI) in the Middle East. Through the new HSR project, China is trying to gain diplomatic bandwidth in the Middle East by spreading its soft power influence in the region.
China has traditionally maintained a cautious approach in foreign policy towards the Middle East to ensure that its energy needs are consistently fulfilled by Middle Eastern states like Iran and Saudi Arabia. Simultaneously, it has opted for a strong economic relationship with most Middle Eastern states (Dorsey, 2017) as China views the Middle East as a lucrative market for its goods. (Shambaugh, 2014: 87) However, this non-interventionist approach of China towards the Middle East is now on its way out as a 'rising China' is approaching the Middle East with new found vigour with the Belt & Road Initiative (BRI) making a mark across the region.
China views the Middle East as a region that can aid its 'peaceful rise' as China attempts to 'strive for achievement' (fenfayouwei) and achieve great power status in keeping with the principles of Tienxia (All Under Heavens) (French, 2017) after 'keeping a low profile' (taoguangyanghui) for years. (Xuetong, 2014) This new found Chinese interest in the Middle East is in keeping with the tenets of Chinese conception of 'Moral Realism', President Xi Jinping's 'China Dream' project and his clarion call for national rejuvenation and declining American presence in the region. (Xuetong, 2014)
While the region was initially viewed as 'politically inaccessible' by Chinese diplomats (Fuhr, 2021) due to the region being 'America's strategic headlight', the region has become important for China today. In fact, China has come out with its 'Arab Policy Paper' that documented China's approach towards the Arab states where China endorsed a "win-win partnership" with all 22 Arab (Middle Eastern) states. This was the first such policy paper published by China in several years. (Ministry of Foreign Affairs, PRC, 2021)
The Middle East is also an important region for growing Chinese investments. For example, in 2018, China invested $20 billion in infrastructure development alone and another $3 billion in loans for the banking sector in the region. These developments have brought China and the Middle East closer. (Elanggar, 2020)
COVID-19 & Mutual Reciprocity
The COVID-19 pandemic has further opened up the region for China. While China has opted for a more aggressive diplomatic line through the use of 'wolf-warrior diplomacy' in regions like Europe and the Americas, to defend itself amidst the raging COVID pandemic, the 'Chinese Middle Eastern discourse during the pandemic has seen an outpouring of mutual support paired with deliveries of medical aid' (Wilson Centre, 2020) In the early days of the pandemic, when the pandemic took its roots in Wuhan in the heart of China, Middle Eastern states like Kuwait sent medical equipment worth $3 billion to China. (Kuwait Today, 2020) Similarly, Saudi Arabia through the King Salman Humanitarian RelIef Fund (KSRelief) provided medical devices and protective suits and surgical masks to China. (Xinhua, 2020) For the Middle East, the pandemic transformed China from just a business partner to a scientific benefactor and collaborator. (Bodetti, 2021)
China reciprocated these gestures and offered medical assistance to Middle Eastern states firstly by offering medical supplies and extending lines of credit in the first phase and through the provisions of vaccines. It also suggested that these initiatives were taken to 'advance global public health' under the rubric of the HSR. Firstly, China assisted Iran and Turkey by providing essential medical supplies like medical masks, test devices and Personal Protective Equipments (PPEs) (Xinhua, 2020: Singh & Gupta, 2020) China sent sterile and antiseptic masks and other medical equipments to states in the Maghreb like Algeria and Mauritania as well. (Chachiza, 2021) It also sent 50 boxes of medical supplies with surgical supplies nad masks to Oman. (Hoffman & Yelinek, 2020) However, the primary focus of China's pandemic diplomacy was related to China's provision of vaccines to the region. The United Arab Emirates (UAE) was the first country to approve the Sinopharm vaccine and stated that its efficacy stood at 86%. Once the prerequisite approvals were in place, Bahrain, Egypt and Morocco also agreed to use the China-manufactured vaccines. (El Kadi & Zinser, 2021)
Impact of Chinese Health Diplomacy on HSR
These healthcare initiatives have allowed the widening and deepening of ties between China and the Middle Eastern states. For China, the HSR is an opportunity to resurrect its image in the Post COVID-19 era, where China has been blamed for the onset of the pandemic. Through the HSR initiative, China wants to portray itself as 'benevolent healthcare provider' to increase its soft power. It wants to take the lead in 'perfecting global public health governance' across the world. (Lancaster, Ruben & Rap-Hooper, 2020)
As far as the Middle East is concerned, China wants to use the HSR to increase its soft power in the region. China has traditionally been viewed favourably by Middle Eastern states like Israel, Lebanon, Turkey and Tunisia (Silver, Devlin & Huang, 2019) and China wants to leverage these favourable ratings for its own benefit. While Chinese scholars have negated this line of argument and stated vociferously that the HSR is for "global public good" because the United States has abdicated global health leadership (Jiahan, 2021) It is certain that a diminishing U.S. presence in the Middle East will allow the rise of China in the region and initiatives like the HSR will aide this development.