Iran and the nuclear deal after the US withdrawal from the JCPOA
The first operational implementation of the Agreement between P5 + 1 and Iran, namely the Joint Comprehensive Plan of Action, signed on July 15, 2015, dates back to January 16, 2016.
The data from the latest quarterly IAEA written report on Iran's nuclear facilities provides information about some interesting new topics: the construction of the heavy-water Arak reactor, for example, has been stopped by the Iranian government.
Moreover, the Shi'ite Republic has decided voluntarily not to continue the testing of the equipment needed to operate with the IR-40 centrifuges which had initially been designed for the Arak reactor.
Furthermore, the technological materials and the nuclear fuel that had to be used for the Arak reactor were kept in safe and sure places under the ongoing monitoring of the Vienna-based International Atomic Energy Agency.
Moreover, Iran has always and continuously informed the Agency of the presence and production of heavy water at the Heavy Water Production Plant in Khondab, near Arak, which is expected to produce approximately 16 tons of heavy water per year.
These are IAEA data and information, which are also confirmed by official sources and not by the Iranian Republic.
On February 11, 2018, the IAEA checked whether the Khondab plant was active and the total heavy water held by Iran amounted to 117.9 tons.
Furthermore, again according to the IAEA, the Shi'ite Republic carried out no suspicious activity at the Research Reactor near Tehran nor in the facility for processing radioisotopes of Iodine, Molybdenum and Xenon, also located north of the capital city – a facility which is the main one for Iran's current nuclear production.
Again according to the Vienna-based Agency, Iran has not carried out any activity beyond the limits imposed by the JCPOA in any of the other nuclear facilities that have been inspected by the IAEA.
Moreover, considering IAEA's accuracy, it would be very difficult for Iran to keep other nuclear facilities fully secret, undetectable and untraceable by IAEA experts.
In Natanz, however, there are still 5,060 IR-1 centrifuges arranged and installed in thirty "cascades".
The IR-1 centrifuges extract 3.5% of the natural uranium used there, but always low-enriched one.
They are based on the old Pakistani technology of the P1 ones, relying on an old Dutch design.
Some old or broken centrifuges have been replaced; others have extracted isotopes to date, for a total of 300 kilos of low-enriched uranium (LEU).
Furthermore, six "cascades" of centrifuges totalling 1,044 units are still active at Fordow, but all the equipment of the Iranian nuclear systems have been checked regularly and repeatedly with the best technologies currently available to the Vienna-based Agency.
Therefore, as stated in the latest report on Iran available to the IAEA, the Shi'ite Republic has systematically adapted to the JCPOA demands, although having now refused Imam Khomeini's policy line whereby nuclear power was the "product of the devil".
Hence what sanctions does President Trump want to impose on the Shi'ite Republic of Iran?
First and foremost, sanctions on the Iranian government's and Iranian citizens' purchase and use of US dollars. Secondly, sanctions on Iran's trade in gold and other precious minerals, as well as on the direct or indirect purchase or transfer to Iran of graphite and other processed or non-processed minerals, such as aluminium, steel and coal (which, however, is obviously not a metal). Finally sanctions on the transfer of software for whatever kind of companies in Iran.
Furthermore a new type of sanctions will be imposed on  relevant" commercial transactions (but nobody can precisely measure this relevance) and on the purchase of Iranian currency or on the holding of rial-denominated funds or deposits outside the Shi'ite Republic. Sanctions are also envisaged on the purchase or sale of Iranian government debt securities and other restrictive rules are imposed even on the Iranian automotive sector.
An automotive sector which last year manufactured 1.5 million cars.
Further sanctions are also envisaged on Iranian-made carpets, on traditional food (pistachios, in particular), as well as on Iran's port traffics abroad and finally on all oil transactions.
And here we come to the core of Iran's nuclear issue, i.e. the sanctions on financial transactions involving the Central Bank of Iran, as well on commercial information concerning Iranian banks and clients, on any kind of insurance and reinsurance and, finally, on the energy sector – Iran's real the economic heart.
While the Iranian oil purchases have been reduced "significantly" by non-Iranian third parties – very dangerous vagueness and indefiniteness for Europe – the US Treasury could decide not to impose sanctions on third parties trading with Iran.
In other words, a clear blackmail to the EU.
The sanctions on Iran-exported oil were put in place, for the first time, in 2012.
The underlying reason for them was the notorious   "terrorism" perpetrated with a huge amount of means and militants from all Arab countries and Turkey, the second NATO armed force.
However, let us revert to the oil economy.
Sanctions are objectively imposed on 20% of the oil and gas produced by Iran – and the situation has not much changed with the new Trump's Presidency compared to Obama's.
In other words, a quantity ranging from 500,000 to a million barrels a day.
In financial terms, a loss of over 1.5 billion dollars every month at the current oil barrel price.
Before the new sanctions – foreseeing the climate imposed by the current US Republican President – Iran had already pushed its crude oil production up to 2.7 million barrels a day.
Meanwhile, the issues relating to the new sanctions on the Iranian Shi'ite Republic will never be fully "operational" as they were in 2012, only because there is complete disagreement between the EU and the USA. The time needed to impose said sanctions will predictably be longer than usual.
In the meantime, crude oil demand is growing, considering OPEC's and Russia's restrictions on new extractions, as well as the crisis in Venezuela.
The companies that will certainly be hit by the US sanctions are very important for the big business activities that were already shaping in 2017.
They include Boeing and Airbus – the latter has already delivered its aircrafts to Iran, but always a few compared to the 100 already programmed by Air Iran and Aseman Lines.
A contract worth 19 billion US dollars for the Iranian national airline and additional 17 for Aseman Lines.
General Electric, too, has obtained significant orders from its Iranian customers for oil infrastructures and for oil and gas fixed transport lines.
As easily expected considering President Macron's recent explicit reactions, another company negatively affected in the vast global business community is the French Total.
The French oil multinational has a contract with the Chinese company CNPC, which is worth 2 billion US dollars, to develop the offshore oil and natural gas field of South Pars.
Total has already spent 90 million dollars to comply with the terms of the contract, while the Iranian state-owned company will obviously not reward foreign participants until production begins.
Other companies damaged are also Volkswagen and the French car group PSA.
As early as last year the Germans had again started to sell cars to the Iranians, but they will soon have to change their strategy in that very promising market.
However, the price of petrol and other fuels for transport or heating purposes will increase steadily all over the world.
Therefore, the game of restrictions and sanctions on Iran is now in the hands of Saudi Arabia, one of the real winners of the round of sanctions the USA has just imposed on Iran.
The Saudi oil Minister has already said that "he is committed to maintaining the oil market stability".
Minister Khalid al Falih has added that the Kingdom will work with all those that, outside or inside OPEC – the clarification is subtle and very important – intend to mitigate any damage resulting from future limitations of oil availability.
Last April Iran produced approximately 3.8 million oil barrels a day, but no one can predict when and how oil extraction in that country shall really decrease.
Hence we are noting an artificial shift of energy markets from Iran to the pro-Saudi universe, which certainly also favours the US shale oil and gas producers that need quite high oil barrel prices to create margins and reinvest their capital, at least in the short term.
It also likely, however, that many Iranian oil and gas consumers will have little to do with this US round of sanctions.
China, for example, which is currently Iran's largest oil customer.
But also European companies and some Asian countries could be damaged by US sanctions.
Damage that, however, would be limited, based on the indications provided by US documents.
In fact, they would affect fewer than 200,000 barrels per day up to reaching 500,000 barrels per day after six months since the implementation of President Trump's sanctions.
Moreover, as already seen, other producers could quickly fill the Iranian void, such as Saudi Arabia, Iraq or even Russia, while in 2019 – thanks to its shale oil and gas – the United States will reach a level of extraction equal to as many as 11.9 million barrels a day.
The US shale oil and gas standard applies only if the price per barrel is sufficiently high.
Almost paradoxically, only the predicted increase in US shale oil and gas would be probably enough to fill the void and gaps left by the sanctions against Iran.
Certainly Europe can do many things to definitively avoid becoming irrelevant at strategic and geo-economic levels.
Things it does not do because it is still slave to a World War II mentality that neither the US Democrats nor the Republicans currently have.
Moreover, its trade with Iran almost doubled in 2017 alone.
For example, Europe could give reliable and unambiguous signs to Trump's Presidency by repeating – as sometimes happened – the blocking regulations within the EU market to prevent any European individual or company from being obliged to accept the US secondary sanctions, which must never depend on non-EU courts for their legal resolution and settlement.
Europe could also improve the financial conditions of European companies that operate also in relation to Iran, by protecting the lines of credit to the Shi'ite Republic, with liquidity always denominated in euros and not in US dollars.
Moreover, it would be very useful to centralize the operations for protecting the European business in Iran within the E3, i.e. the group of EU countries belonging to the P5 + 1 which already negotiated the nuclear deal with Iran in July 2015.
The geopolitical issue mainly lies in the Iranian missiles, which may or not be armed with nuclear warheads.
This has been the strategic theme of President Trump and also of the most recent positions of the Israeli Prime Minister.
According to the statements made by Gen. Ali Jafari, the Commander of the Iranian Revolutionary Guards, currently Iran's military and scientific research focuses only on the missiles having a maximum range of 2,000 kilometres.
Said missiles, however, can hit Saudi Arabia, Israel and most of the US bases in the Middle East.
It is obvious, however, that they are missiles for conventional deterrence.
Moreover, also Saudi Arabia has a vast missile arsenal.
The Saudi Strategic Forces operate from five different bases, but above all from Al Watah, 200 kilometers south of the Saudi capital city.
There is also the Saudi base of Asir, recently hit by some Yemeni missiles, probably Iranian-made, launched at the beginning of last April.
Saudi carrier networks are often maintained by Chinese technicians and, considering the large Saudi participation in the Pakistani nuclear project, it is very likely that the Sunni Kingdom could now acquire nuclear warheads fairly easily.
Saudi missiles, too, should have a maximum range of 2,650 kilometres.
Furthermore, Iran does not yet have an air weapon capable of fully exploiting these missile networks and, in any case, the Saudi/Iranian ratio of military forces is still 5 to 1.
On January 29, 2017, Iran launched a medium-range ballistic missile and in March 2017 two other short-range ones. On June 18, 2017 there was the operational launch of eight missiles targeted to the Daesh-Isis bases in Syria, in response to a terrorist attack suffered by Iran.
On September 23, Iran fired a new missile followed by a carrier for launching Simorgh-type satellites, which, however, is not designed to return back to the atmosphere.
From 2006 to 2012, however, Iran set up and arranged five missile tests, all reported and already sanctioned by the USA.
Currently Iranian missiles are supposed to total approximately one thousand, all medium and short-range ones, with Russian or North Korean design and especially Chinese technical assistance.
The UN Security Council Resolution No. 2231, which accepted the JCPOA, also states that "Iran shall not test any ballistic missile", while there are no UN official bans on the subject.
There are currently ten types of Iranian carriers, while spacecraft and satellites are launched by two types of two-stage carriers, namely Safir, and the aforementioned Simorgh, both using liquid fuel.
There are currently three types of Iranian cruise missiles: firstly, the KH-55 which can carry (even) fissile material up to 3000 kilometres – a missile obtained illegally from Ukraine in 2001.
Secondly the Khalid Farzh, which has a range of 3,000 kilometres and can carry a payload of almost 1,000 kilos. Thirdly the Nasr-1, a missile for anti-ship and anti-tank uses, capable of destroying targets up to 3,000 tons of weight – as Iranian sources maintain.
Between 2000 and 2002 Iran also exported many conventional missile carrier and many spare parts to Libya.
Nevertheless, since 2007 the UN Security Council has already forbidden Iran from selling or transferring conventional weapons. It has also prohibited third countries from acquiring any type of Iranian military supplies, unless this is permitted by a specific UN Security Council's declaration.
From 2012 to 2015, however, Iran sent weapons to the Taliban in Afghanistan, to Assad's regime in Syria and, most likely, also to other countries in the Middle East.
In all likelihood, although having signed the Chemical Weapons Convention, Iran keeps on producing chemical and bacteriological warfare agents.
Also the other primary geopolitical players in the Gulf and in Greater Middle East are doing so.
Nowhere as on the Middle East military theatre the Gospel criterion of casting the first stone applies.
Hence it is good to never believe that the problem of N and BC proliferation holds true only for Iran, because there are also Saudi Arabia and Egypt, which has dealt with weapons for Iran and above all North Korea – not to mention the new nuclear treaty signed on December 11, 2017 between Egypt and the Russian Federation for the construction of a nuclear reactor in El-Dabaa, 140 kilometres west of Alexandria.
Not to mention, finally, the Jordanian nuclear reactor inaugurated in December 2016, which was built in collaboration with the University of Seoul.
A few days ago, Saudi Arabia made it clear that if Iran manufactures its nuclear bomb – as the Westerners say – it will quickly turn to its military nuclear plan.
All these topics shall be discussed at the forthcoming UN High Level Conference on Nuclear Disarmament scheduled before the end of this year.
Therefore, the issue lies in developing a real nuclear-weapon-free zone throughout the Middle East, with specific characteristics and internal structures operating within the IAEA – and this is also an old Iranian proposal, clearly targeted to Israel.
Nobody, however, has a real interest in a nuclear zero-sum game in the oil area.
It is a serious mistake. A Russian, Chinese, Israeli and EU alliance could really change things in the nuclear system of the entire Middle East.
Nevertheless, we could also think of an agreement within the United Nations that can mutually guarantee – at the lowest possible conventional level – all the countries in the region.
Public decency law puts Saudi reforms in perspective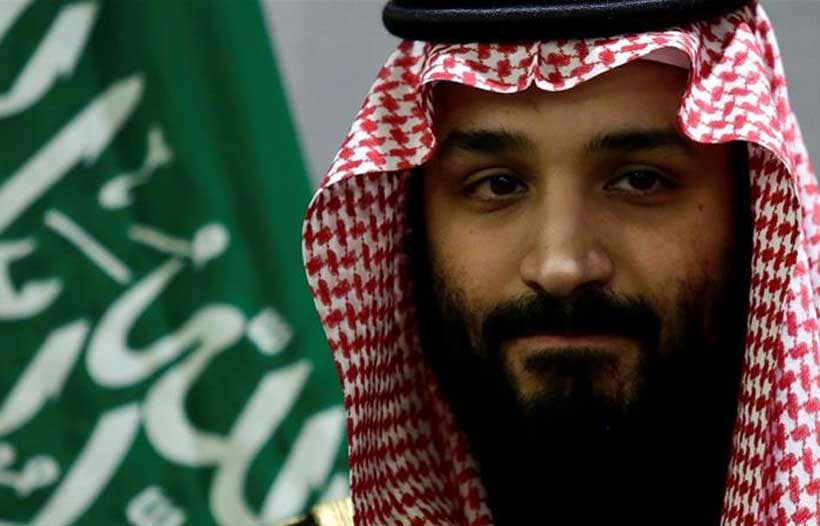 A newly adopted Saudi law on public decency helps define Crown Prince Mohammed bin Salman's vague notion of 'moderate Islam.'
It also lays bare the pitfalls of his social reforms as well as his preference for hyper-nationalism rather than religion as the legitimizing ideology of his rule and his quest for control of every aspect of Saudi life.
In an indication that Prince Mohammed is walking a fine line, Saudi media reported that the government was still weighing how to implement the law almost two months after it was adopted.
"This (law) is an effort to balance the pressure from conservative elements of society that accuse the (government) of allowing things to go 'out of control'. Effecting social change is an art form — you want to push as fast as possible without provoking a counter reaction. Not easy!" Ali Shihabi, founder of Arabia Foundation, a Washington-based, pro-Saudi think-tank, told Agence France-Presse.
The law comes on the back of a series of reforms in recent years that were designed to facilitate Prince Mohammed's plans to streamline and diversify the Saudi economy and project the crown prince as a reformer.
The reforms included the lifting of a ban on women's driving, relaxation of gender segregation, enhancement of women's professional opportunities, the introduction of modern forms of entertainment and the curbing of the powers of the kingdom's feared religious police.
Prince Mohammed also vowed to revert the inward-looking, ultra-conservative kingdom to a form of moderate Islam he claimed existed prior to the 1979 Iranian revolution.
Ultimately, Prince Mohammed's short-lived reformist image was severely tarnished by the kingdom's devastating war in Yemen; the brutal killing of journalist Jamal Khashoggi; the mass arrest of clerics, activists, journalists and academics; his failure to lift the kingdom's male guardianship system; and the mushrooming number of people fleeing the kingdom, including dissidents as well as women seeking to escape repressive and abusive families.
Sparking ridicule on social media, the new law defines limits of Prince Mohammed's social reforms and creates one more anchor for his repression of any form of dissent.
The law bans men's shorts except for on beaches and in sports clubs. It also bans garments with questionable prints that like shorts "offend public tastes." It forbids the taking of pictures or use of phrases that might offend public decency as well as graffiti that could be interpreted as "harmful."
The bans packages public decency as representing Saudi "values and principles" in a nod towards Prince Mohammed's promotion of a hyper-nationalist Saudi identity.
Yet, various of its restrictions are more in line with the kingdom's long-standing austere interpretation of Islam while others reinforce the crown prince's repression of anything that does not amount to an endorsement of his rule or policies.
The restrictions on clothing and this month's closure on opening night of the kingdom's first-ever alcohol-free 'Halal' disco constitute an apparent effort to cater to ultra-conservatives who oppose liberalisation of gender segregation and public religious rituals such as the muted lifting of rules that force businesses to close during prayers times.
The reforms, while significant in and of themselves, stop short of dismantling what politics scholar Brandon Ives terms 'religious institutionalism' or the intertwining of religion and state through a "plethora of institutions, policies, and legal codes."
Religious institutionalism complicates Prince Mohammed's attempt to replace religious legitimization of his rule with hyper-nationalism because of its success in fusing religion with Saudi culture.
"Religion and culture are now so intertwined in what it means to be Saudi that it is hard to separate the two," said Eman Alhussein, author of a just published European Council of Foreign Relations report on Saudi hyper-nationalism.
As a result, some nationalists have joined religious conservatives in calling for limitations on what is deemed acceptable entertainment and media content.
Ms. Alhussein noted that some online critics were cautioning that the promotion of hyper-nationalism stripped Saudis of their values in a manner that weakens their loyalty to the regime.
"Nationalism in this increasingly strident form could eventually become a Trojan horse that undermines the state," Ms. Alhussein warned.
Nationalism's double edge is enhanced, Ms. Alhussein went on to argue, by the undermining of the buffer function of the kingdom's traditional religious establishment. "The state will now be more accountable for its credibility, and potentially much more exposed," she said.
Prince Mohammed's refusal to tackle religious institutionalism impacts not only his attempts at consolidation of his power but also his effort to project the kingdom as an enlightened 21st century state.
The crown prince, in a bid to alter the kingdom's image and cut expenditure, has significantly reduced spending on a decades-long, US$100 billion campaign to globally promote anti-Shiite, anti-Iranian strands of ultra-conservative Sunni Islam.
Prince Mohammed has at the same time ordered state-controlled vehicles that once promoted religious ultra-conservativism to preach tolerance, mutual respect and inter-faith dialogue instead.
Mr. Ives' analysis suggests, however, that the kingdom's U-turn is unlikely to lead to a clean break with support abroad of ultra-conservatism without the dismantling of religious institutionalism.
He argues that the domestic pressure that persuades states such as Saudi Arabia and Iran to support co-religionist rebel groups beyond their borders is generated not by religious affinity but by religious institutionalism that creates a political role for religious forces.
Mr. Ives' arguments appear to be borne out by continued Saudi support for Islamist militants in Balochistan, the Pakistani province that borders on Iran, as well as Algeria and Libya and propagation of non-violent expressions of an apolitical, quietist, and loyalist interpretation of Islam in countries like Kazakhstan.
Saudi Arabia's new public decency law in effect highlights the limitations of Prince Mohammed's reforms.
In a private conversation last year with the Archbishop of Canterbury during a visit to Britain, Prince Mohammed reportedly put some flesh on the skeleton of his vision of moderate Islam.
When urged by the archbishop to allow non-Muslims to open places of worship in the kingdom, Prince Mohammed responded: "I could never allow that. This is the holy site of Islam, and it should stay as such."
Why should China fully support Iran in Persian Gulf tensions?
According to many international thinkers creating tensions in the Persian Gulf region by the U.S. also aims at containing China and limiting Beijing's access to energy resources of the region which is driving engine of Chinese economy.
China was one of the oil exporter countries in 70s and 80s, but following its economic growth it has turned into an oil importing country since 1993 and due to continuation of its economic growth now the country is heavily dependent on importing of oil from other countries. Nowadays the country is the second energy consuming and third oil importing country in the world. Despite the Beijing's efforts to provide its energy security by diversifying its energy sources during the past years, the country is still heavily dependent on energy import.
Thanks to its efforts and hardworking people China left its global economic rivals behind and became the second biggest economy of the world after the United States. It seems that due to its plans and initiatives Beijing is also managing to leave behind the U.S. in near future and become the world's biggest economy. The White House has kept an eye the China's development and its plans and initiatives. The U.S. has never been negligent in monitoring China's achievements and ambitions.
By changing its approaches and positive interaction with rest of the world Since 1970s, China has promoted its global position to the second biggest economy of the world while before it the country was among the third world countries. The U.S.'s efforts to contain China has become more serious since the beginning of the 21st century. Since Donald Trump took office the level of conflicts between China and the U.S. has climbed up from economic and trade level and is entering into political and security level. Now, Increase of Chinese power and global influence is a major challenge for the White House. In the first step president Trump waged wagged a trade and economic war against Beijing and in the next stage Trump is going to restrict China's influence globally particularly among the U.S. allies.
To contain China, the U.S. has resorted to many strategies and tactics such as destabilizing west borders of China in Afghanistan and Pakistan and trying to spread to central Asia aiming at thwarting Chinese 'One road-One belt' initiative that many experts believe that success of this project will let China to determine the word trade orders in the future.
Trying to intensify territorial disputes between China and its neighbors besides its trade war against Beijing are among another U.S. tactics to contain China.
Statistics from www.worldstopexports.com website indicates that China imports its needed crude oil from the following countries:
1. Russia: US$37.9 billion (15.8% of China's total imported crude)
2. Saudi Arabia: $29.7 billion (12.4%)
3. Angola: $24.9 billion (10.4%)
4. Iraq: $22.4 billion (9.4%)
5. Oman: $17.3 billion (7.2%)
6. Brazil: $16.2 billion (6.8%)
7. Iran: $15 billion (6.3%)
8. Kuwait: $11.9 billion (5%)
9. Venezuela: $7 billion (2.9%)
10. United States: $6.8 billion (2.8%)
11. United Arab Emirates: $6.7 billion (2.8%)
12. Congo: $6.4 billion (2.7%)
13. Colombia: $5 billion (2.1%)
14. Malaysia: $4.8 billion (2%)
15. Libya: $4.7 billion (2%)
Crude oil import is driving engine of Chinese economy so any threats to energy security of China will inflict a heavy blow to the country's economic growth and can help U.S. to win trade war against Beijing and contain it.
Above mentioned statistics show that some 43% of the crude oil that China imports goes from Persian Gulf and 4.6% goes from Libya and Venezuela that the U.S. destructive polices has already created a chaotic situation in two countries.
Many experts believe that the U.S. withdrawal from Iran's nuclear deal known as the JCPOA under false pretexts not only aims at pressurizing Iran but also it is a way to pressurize China to compromise in the trade war that Washington has waged against it. Any conflict and tension in the Persian Gulf region which China's economy is heavily dependent on means a great blow to the country's economy, therefore many suspicious incidents and tensions created by Washington and its proxies in Persian Gulf region like attacking oil tankers can be interpreted as the White House's measures to contain China in order to guarantee the U.S. hegemony and influence for the next decades.
Commenting on possible relation between recent developments in Persian Gulf and its effects on China's economy, Dr. Osman Faruk Logoglu a senior member of Tukey's CHP and former diplomat says," With its provocative actions and sanctions, Washington not only aims to buttress its support for Israel and its Arab allies by punishing Iran but at the same time also intends to deny Chinese access to Iranian oil. The fear of and rivalry with China is today one of the primary drivers of American foreign policy. Interruption of the oil flow in the Gulf is one way to directly hurt Chinese interests. The Trump administration is, therefore, playing with fire in Iran and a potential conflagration with China."
A senior Iranian analyst Sadeq Maleki also believes, "The rising tensions between the United States and Iran are mainly caused by Tehran's independence policy and Washington's intolerance toward this fact. However, such independence is considered as an exceptional opportunity for the Europeans and other states, especially China, that need to supply their energy from Iran and the Persian Gulf region. A big part of Washington's policy of fomenting tensions against Tehran and making the Persian Gulf region more volatile comes in line with the White House's plan to contain China. Iran's resistance to the U.S.' pressure is in fact shaping an equation, in which the Islamic Republic indirectly contributes to the interests of China and even Europe. So, China and Europe are highly expected to help Iran in this regard. In a long-term strategic perspective, the U.S.' long distance from the Middle East, the dangers of insecurity in the Persian Gulf region, and the proximity of Europe and China to the region, heighten the need for greater coordination between Iran, China and Europe in countering the U.S.' aggressive attitudes."
Zeynep Oktav, an international relation Professor at Istanbul Medeniyet University also sees a close relation between U.S. created tensions in the Persian Gulf and containment of China. She said, "I believe there's a close relation as Washington wants to dominate the Middle East with its efforts to exclude China from the region. In this context containing Iran is of crucial importance as China buys Iranian crude oil. China currently seems to change its previous policies of balancing Iran and USA. Beijing applies latest sanctions on Iran, however, it opposes any possibility of American military attack on Iran. In my opinion, USA challenges China by threatening Iran in the Middle East, the issue is not about Iran, it's about China."
Even some experts who don't believe in close relation between the ongoing U.S. created tensions in Persian Gulf and containment of China by the U.S. don't reject the possibility totally and say the relation is indirect not direct.
Prof. Larry Catá Backer of Pennsylvania State University says, "Relation between Persian Gulf tensions and U.S.-China negotiations may reflect post facto efforts to exploit serendipitous perceive opportunity; it is much less likely to represent the execution of some sort of strategic plan."
Prof. Nader Entessar, a Professor Emeritus in the Department of Political Science and Criminal Justice at the University of South Alabama believes that if there is any relationship between the tensions in the Persian Gulf and containment of China, it is not direct.
From our partner Tehran Times
Istanbul, the Mayoral Election Rerun: A Turning Point for Democracy?
Despite state-sponsored and private efforts to influence the outcome of Turkey's mayoral elections on March 31 either directly or indirectly, President Recep Tayyip Erdogan and his Justice and Development Party (AKP) suffered major losses. Of particular note is the mayoral election in Istanbul where AKP member and former Prime Minister Binali Yildirim lost to Republican People's Party (CHP) candidate Ekrem Imamoglu, someone who was not especially popular or well-known. He resembles the last person, who effectively challenged the AKP in general election: Selahattin Demirtas, the charismatic co-leader of the Peoples' Democratic Party (HDP) who has been jailed since 2016.
The outcome of the mayoral election in Istanbul reflects poorly on the president's ability to ensure that a member of his own party remains in power in the city where Erdogan himself was elected as mayor in 1994, although with the lowest percentage(25.19%) in Istanbul election history. Since then, Erdogan has not lost even one election—be it for mayor or some other political position—despite widespread claims of corruption involving Erdogan and the AKP.
Imamoglu prevailed in the election against his AKP opponent because he was seen by many diverse people as the antithesis of Erdogan and the AKP. Istanbul voters apparently saw Imamoglu as a champion of their desire for a peaceful country and someone who could stop the ruling party's pervasive hateful and divisive discourse and policies, its human rights violations, and its embrace of kleptocracy and kakistocracy, at least in Istanbul. Erdogan, of course, was not happy with Imamoglu's popularity and acted as if he, too, was running against Imamoglu. Erdogan wanted his close companion, Yildirim, to win the mayoral election and resorted his usual strategy of declaring his critics terrorists. Through state-controlled media, Erdogan implied that anyone voted for his candidate, Yildirim, was voting in support of Turkey and that anyone who voted for Yildirim's opponent, Imamoglu, supported terrorists and were enemies of state. Yildirim's (and by extension Erdogan's) campaign slogan was "the survival of Turkey."The message was that for Turkey to continue to exist, the residents of Istanbul should support the ruling party, the AKP. In other words, if the ruling party is defeated, Turkey will no longer exist. The campaign slogan and the policies of the AKP received consistent support from the leader of the ultranationalist Nationalist Movement Party (MHP), Devlet Bahceli. The efforts of Erdogan and Bahceli, however, failed miserably. The winner on March 31 was Mr. Imamoglu, leaving Erdogan and Bahceli shocked at the outcome.
The election defeat was not something that Erdogan could swallow, and he made his displeasure known. The Supreme Election Council (YSK) subsequently ruled that the mayoral election in Istanbul would be repeated on June 23. Erdogan realized that his strategy did not work this time. He also realized the importance of Kurdish voters in Turkey and that these Kurdish citizens would be the ones to determine the winner of the mayoral election in Istanbul.
Armed with these insights, Erdogan changed his campaign strategy to one that was built on gaining the votes of Turkey's Kurdish citizens. Gone from the playbook was ethnic discrimination and the indiscriminate labeling of opponents of the ruling party as terrorists. The strategy, however, would be an uphill battle. Turkey's Kurdish citizens have not forgotten the government's harsh policies in the name of fighting terrorism, such as destroying houses in several Kurdish populated cities in the southeastern region of Turkey. When he developed his new campaign strategy, Erdogan most likely underestimate the power of the Kurdish vote. As the jailed HDP co-leader Demirtas warned, "Those who see Kurds as 'simpletons who are very easy to deceive' have always been mistaken, they will continue being mistaken." He encouraged Kurdish citizens to go to the ballot boxes to say no to fascism and to defend their rights. In other words, Demirtas was implying that the Kurdish population should vote but not to support the AKP, as the AKP is fascist.
Discourse on the issues occurred for the first time. For example, Yildirim used the word Kurdistan during one of his political rallies. Just before the March 31 election, however, Erdogan said, "In my country, there is no region called Kurdistan." In another example, the leader of the MHP, Bahceli, referred to the leader of the Kurdistan Workers' Party (PKK) as Ocalan. Bahceli previously had avoided calling the PKK leader by name, referring to him instead as "the chief of terrorists."
At the same time, the leader of PKK, Abdullah Ocalan, countered Demirtas' plea for Kurdish voters to vote in the mayoral election but not for the AKP, making an announcement through state news agency, Anadolu Agency(AA) in which he called on Turkey's most influential pro-Kurdish party, the HDP, to remain neutral and not support either candidate in the Istanbul election rerun on June 23. Meanwhile, Osman Ocalan, the PKK leader's brother, appeared on the state-run television network TRT Kurdi for an interview in which he supported his brother's message and criticized the CHP and its candidate.
The outcome of the election on June 23 most likely will be the same as it was on March 31. The Kurds, whose houses and neighborhoods have been destroyed by the security forces in the name of counterterrorism policies have not forgotten what happened at the hands of the ruling AKP. They also have not forgotten the Kobani incidents, where Kurds were left to die in front of ISIS. Further, some righteous citizens who have observed the victimization of hundreds of thousands of individuals and families, regardless of their ethnicity or color, by government decrees, will also not support Erdogan's candidate for mayor of Istanbul. They will choose the opposition candidate because they long for an end to the Erdogan regime's constitutional and human rights violations (Human Rights Watch, 2019; UN Report, 2018) in response to Kurds who dare to disagree with the ruling party.Istanbul's Kurdish voters will not forget Erdogan's disdain for the Kurds. The Kurds know that Kurds,too, are human. They will not forget Erdogan's overly political and pragmatist approach to human beings. Yesterday's terrorist is today's human, or vice versa, depending on the vote the ruling party needs.
If the Erdogan-supported candidate is again defeated, it is highly likely that the Istanbul mayoral election rerun will be a turning point for Turkish democracy—a turning back to Turkish democracy.
*Yusuf Gunay, Security Expert & Analyst, Cleveland, Ohio, US