Why Pakistan is not a failed state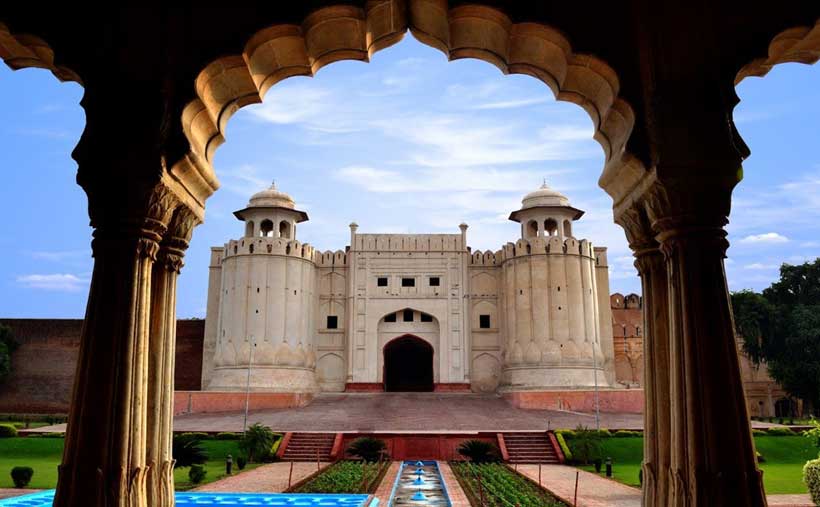 How many times have we heard something negative about our state coming from the western and from our beloved neighbor next door who doesn't  leave any stone unturned in portraying Pakistan as a state full of internal problems namely poverty, terrorism and corruption. It is surprising how the same problems prevalent in India are just conveniently overlooked by it. However, the point here is that there seems to be an international campaign going on currently with the sole aim of portraying Pakistan as a failing or a failed state. The general image of Pakistan is that of a small state which is economically dependent on the western powers and a state that allows terrorism to nurture in its backyard and that we do not let anyone in because we have sealed the doors to our internal affairs with our nuclear program. As much as the adversary would like to sell this image, any sane human being out there with a little knowledge of Pakistan's struggles would disagree. Let's take an objective look at how things are and how they have been for Pakistan in the past.
Ever since the independence India has tried its best to see Pakistan collapse, so Pakistan gets an adversary right from the very beginning. Pakistan is a state that faces an intrinsic challenge of a limited strategic depth. Although this same factor can be exploited in one's own favor, it nonetheless comes with its own challenges. Owing to the decision taken by the previous leaders of Pakistan, the strategic depth was put to test time and again. Not only were there occasional agitations from India in the east but a troubled Afghan border offer another set of challenge in the west. No wonder the army and state resources have been spread out on these two borders for decades now. This is an issue most states would not be able to cope with but Pakistan has been managing through it with success and pride. Moving on, Pakistan has been fighting other state's wars on its soil which has caused additional and long lasting troubles of most disastrous nature. The war on terror has been most tiring for Pakistan because not has it consumed the state's strategic and conventional resources but the menace of terrorism has infiltrated into the fabric of society as the biggest challenge ever to grapple with. The families have been torn to pieces as a result of terrorist activities, as a reward for the decision to fight the war on terror. Yet the western and the Indian media has the audacity to allege that Pakistan is sponsoring terrorism. They might be forgetting that it is Pakistan which is and has been facing the direct brunt of terrorism for a long time now. However, despite all the bloodshed and loss, Pakistan still manages to survive and stands tall in the face of all these challenges.
Perhaps a factor about Pakistan that the rest of the world can just not seem to come to terms with is its nuclear program. Through a carefully orchestrated propaganda it has been popularized that Pakistan's nuclear weapons are vulnerable to security and safety glitches, specifically the terrorists' attack, and that because Pakistan is an "unstable" state so these weapons are not in the best of hands and will most probably be used in a negative way. Can the world please wake up and see that Pakistan does not want war? Pakistan wants an end to the war that it has been dragged into years ago. Pakistan's nuclear program is an asset that protects it from the evils next door which is why Pakistan would never compromise on the safety and security of its nuclear program.
Pakistan has been pushed back diplomatically because at this point in time, Pakistan it doesn't serve the great power interests. Constant efforts are being made to completely isolate Pakistan as is evident from the recent attempt at putting Pakistan on the FATF grey list. This is not the first time that such an effort was made, even before Pakistan was faced with such a situation but come out of it successfully. So far every move made to push Pakistan back has made Pakistan stronger than ever so why call it a failed state? How can it be termed as a failed state when it is fighting continuous wars against terrorism on multiple different platforms, it is managing the largest amount of refugees for years now, it is making efforts to stabilize the region and that too doing this all  amidst constant skepticism? Pakistan is a state of fighters and it is a country of hope. It is not a failed state, it is a state that has the ability to rise which it eventually will.
The sizzling "Political Matrix"; What will happen now?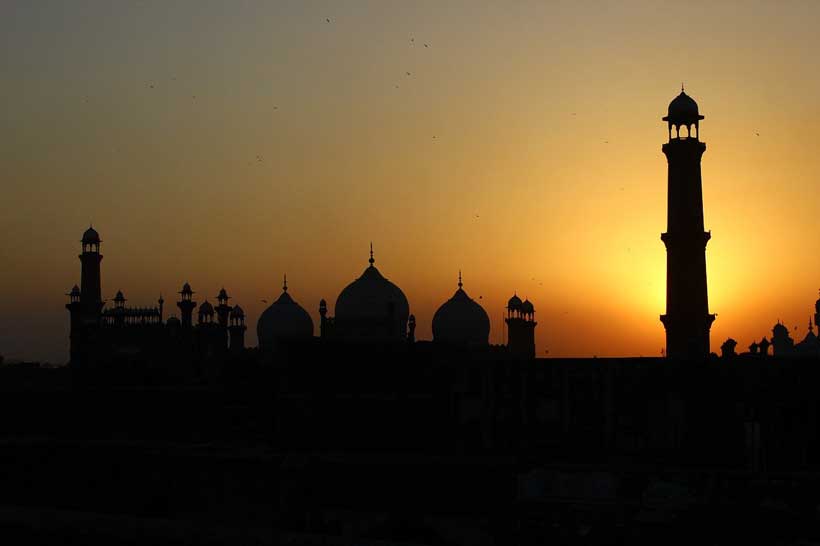 Politics in Pakistan is unfortunately leaving scars that will fade away not that easily. Islamabad today is wrapped in thick political clouds since past few weeks. These last few weeks have altered all assumptions and calculations in the national political matrix. While the political landscape today is sizzling with intensity, aggression and strain the economy is shattering every day. Who is to blame for? What will happen now? And will sanity prevail?
The entire edifice of the "conspiracy mantra" which even made PTI commit violation of the constitution stands demolished today. It was one of the worst advices Imran khan could ever get from his party among the list of many others. Sadly he made his entire politics captive to this conspiracy myth. But today no one questions them on the impact it had on our foreign policy. US today feels betrayed, Saudis not ready to give aid, Chinese worried about their stakes and it continues. So diplomatically this conspiracy mantra has damaged Pakistan like anything.
Imran Khan's followers see nothing wrong in what he says and what he does. They absolutely reject all the facts, all the logics and embrace the rhetoric which is fuelling more today with a greater intensity. Imran khan is leading this campaign more aggressively. Khan very well knows that bringing large crowds to Islamabad will have an impact only if there is some kind of aggression. The leaders on different occasions already hinted towards an aggressive March. He very well realizes that the figure of 2.5 Million is unrealistic but keeping in view the size of Islamabad, 0.1 Million crowd will even be perceived as a bigger crowd. So can he force the early elections at this stage? How will the government react to it? For instance let's accept this narrative that the pressure of crowd aids PTI in getting an early election call and PTI wins it. So now what next? How will you deal with the mighty US? The economy is already sinking. You need aid to feed it but no one is providing you that. Then how will you stop dollar from going above 200? How will you provide relief from the soaring fuel prices when you won't have money for a subsidy even? Forget about one lakh jobs and 50 lakh houses.
From the past few weeks we haven't heard any PTI leader telling any economic plan or any diplomatic plan to revive relations. How will you deal with the IFI's, World Bank & IMF when they're all US controlled and as per your narrative you won't accept "Amreeka ki Ghulami" or USA's dictatorship.
So now what options the present regime has? The government would of course like to stop this building dangerous momentum of "Azadi March". They would not like any big clash in Islamabad which results in bigger mess and chaos. The PDM government also has a much bigger fish to deal with, the same sinking economy. They came into power with this narrative to fix economy as former Premiere was unable to do it. The key cabinet members made more than two different official visits. The instructions are coming from London today as a decisive power so who will run the government? Who will run the system? Will the IMF aid? What will be the upcoming budget about? This upcoming budget is a bigger risk for this government along with an already announced to Long march call. Khan has already played a dangerous narrative especially with the blame of another conspiracy being made about his Life.
The stakes, the narrative and the politics of every party is at risk today. But above that, Pakistan is at risk. The dread is in the air. The end of May will be heated ferociously in Islamabad, whether politically or meteorologically.
Sri Lankan economic crisis and the China factor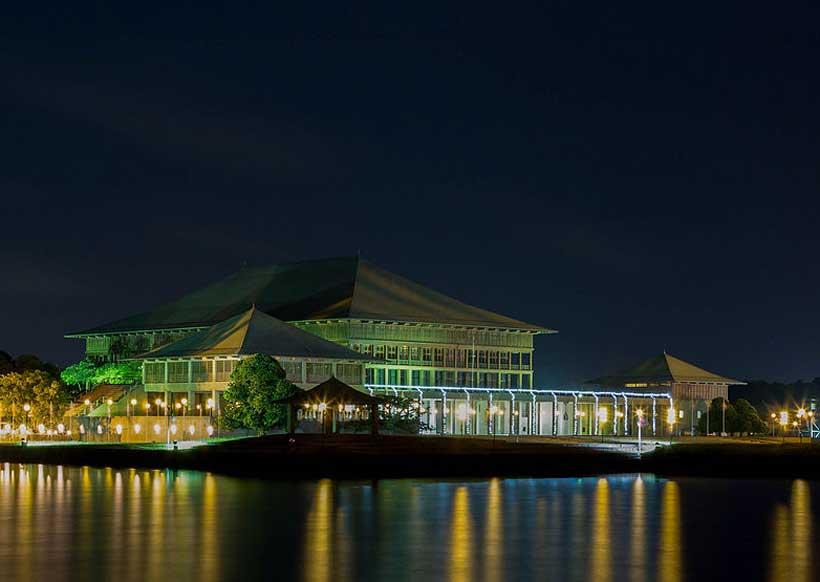 After the resignation of Mahinda Rajapaksa, Ranil Wickremesinghe, who is the sole member of the United National Party (UNP), was sworn in as Sri Lankan Prime Minister on Thursday, May 12, 2022. Wickremesinghe will be holding the position of Sri Lankan PM for the sixth time. While the new Sri Lankan PM is a seasoned administrator, the task of restoring even a modicum of normalcy to the island nation's economy, which is currently facing its worst economic crisis since its independence in 1948 seems to be a Herculean task (Wickremesinghe has clearly indicated, that his first task will be ensuring the supply of electricity, diesel and petrol to the people).
The grave economic crisis, which has resulted in acute shortage of food and essential commodities have brought ordinary people on the roads and demonstrations have resulted in violence and loss of lives (the Sri Lankan President had to declare a state of emergency twice first last month and then earlier this month). There had been a growing clamor for the resignation by President Gottabaya Rajapaksa but Wickremesinghe was sworn in after the exit of Mahinda Rajapaksa (protests have been carrying on even after the swearing in of Wickremesinghe)
During his previous tenure, Wickremesinghe had tried to reduce Sri Lanka's dependence upon China, and in his current tenure he will be compelled to do the same. He had also been critical of the previous government for not approaching the IMF for assistance (Wickremesinghe has been repeatedly accused of being pro-west and having neoliberal leanings by many of his political opponents).
It would be pertinent to point out, that the PM had also batted for a coordinated regional response, by SAARC vis-à-vis the covid19 pandemic. The new Sri Lankan PM has also been an ardent advocate of improving ties with India.
While it is true, that Sri Lanka finds itself in the current situation due to economic mismanagement and excessive dependence upon the tourism sector (which faced a severe setback as a result of covid 19), it is tough to overlook the level of debts piled vis-à-vis China, and the fact that the Island nation was following China's model of economic growth with a focus on big ticket infrastructure projects.
Another South Asian nation — Pakistan which witnessed a change last month where Shehbaz Sharif took over as Prime Minister, replacing Imran Khan, also faces daunting economic challenges. Pakistan's foreign exchange reserves were estimated to be a little over $ 10 billion on May 6, 2022 and the Pakistani Rupee fell to its all time low versus the US Dollar on Thursday, May 12, 2022. Shehbaz Sharif ever since taking over as PM has repeatedly reiterated the importance of Pakistan's ties with China and the Foreign Minister Bilawal Bhutto in a conversation with his Chinese counterpart alluded to the same, with Pakistan's Foreign office in a statement released after the conversation between Bhutto and Wang Yi said:
"underscored his determination to inject fresh momentum in the bilateral strategic cooperative partnership and add new avenues to practical cooperation".
Yet, China has categorically said that it will not provide any financial assistance until Pakistan resumes the IMF aid program. Pakistan has been compelled to look at other alternatives such as Saudi Arabia and UAE, which have also said that without the revival of the IMF program aid will not be possible. Only recently, Chinese power companies functioning under the umbrella of the China Pakistan Economic corridor (CPEC) have threatened to shut down their operations if their dues (to the tune of 1.59 billion USD) are not cleared. China had also reacted very strongly to the terror attack on Karachi University in which three Chinese teachers lost their lives, this is the second such attack after 2021. China in recent years had also indicated to Pakistan, that it was not happy with the progress of the China Pakistan Economic (CPEC) project. The current government in Pakistan has repeatedly pointed to this fact.
One point which is abundantly clear from the economic crisis in Sri Lanka as well as the challenges which Pakistan is facing is that excessive dependence upon China has disastrous consequences in the long run. If one were to look at the case of South Asia, Bangladesh has been astute by not being excessively dependent upon China – it has maintained robust economic relations with India and Japan. Given the changing economic situation it is becoming increasingly important for developing countries, especially in South Asia, to join hands to confront the mounting challenges posed by excessive dependency upon China. US, Japan and western multilateral bodies and financial institutions need to find common ground and provide developing countries with an alternative economic narrative. It is also time for India along with other countries in the South Asian region to find common ground and focus on robust economic cooperation.
Afghanistan's humanitarian crisis and Taliban's obsession with women's rights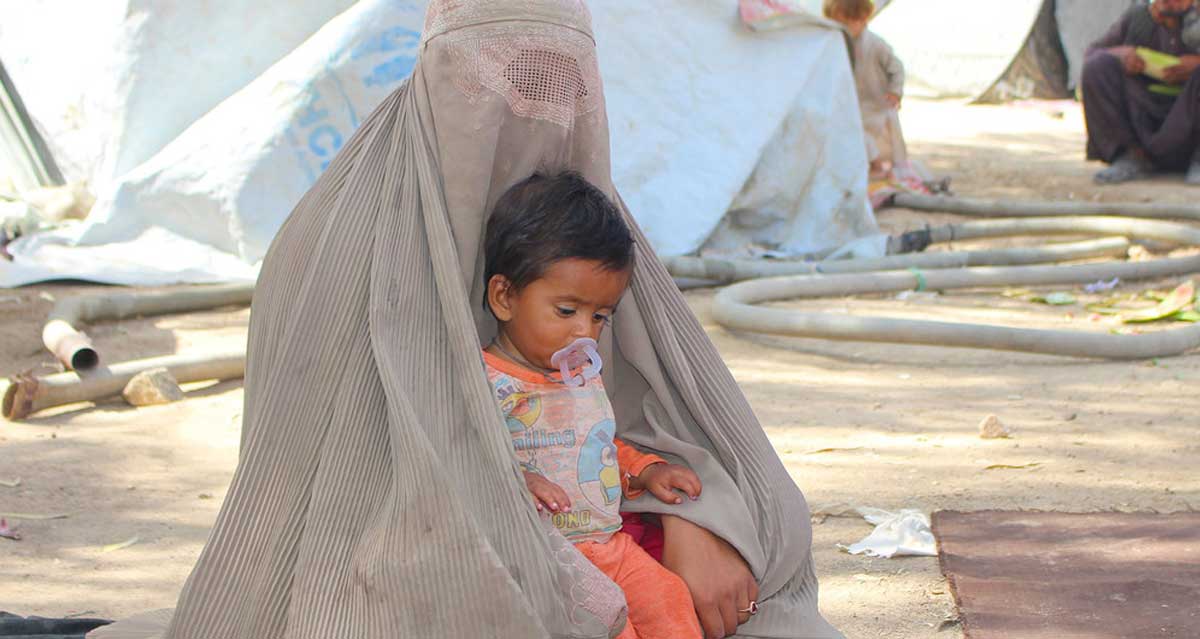 The Taliban's latest move to restrict the rights of women points to an obsession with women's rights. This is in stark contrast to the neglect the regime is showing in addressing an ever worsening economic and humanitarian crisis. With Afghan's facing poverty and starvation, the Taliban needs to focus on rebuilding the country, and this can only be achieved by respecting the rights of women.
This comes after the Taliban ordered all women to cover their faces in public, making it the latest restriction on the rights of women by the oppressive regime. The Taliban has previously forbidden women from travelling long distances unsupervised or working outside of the healthcare sector. The Taliban also faced international outcry earlier this year when they backflipped on a decision to allow women and girls to attend secondary school and university, making it impossible for women to receive an education.
The Taliban's treatment of women is not a new development. During the regimes previous reign, between 1996 and 2001, it was described as the least feminist movement in the world. The Taliban forbade education, employment and access to healthcare delivered by men, while also making the veil mandatory and forbidding women to leave the home unless accompanied by a male family member. This was seen as the strictest interpretation of Sharia Law.
Contrary to claims made by the Taliban, the latest iteration of the movement is now attempting to do the same by systematically removing women from public life.
The difference this time is that, since the US withdrawal, the country has experienced an economic and humanitarian crisis. This is largely due to poor governance, the freezing of central bank assets by the US and the withdrawal of foreign aid in response to the Taliban takeover.
The situation is dire. Half the population, approximately 20 million people, are facing acute food insecurity, malnutrition, and hunger. Healthcare is notoriously difficult to access, and poverty is widespread, with women, persecuted minority groups and former government employees refused work and unable to provide for their families. The crisis is so critical that families are resorting to selling their children to delay starvation.
This raises the question of why the Taliban is so obsessed with restricting the rights of women when Afghanistan is falling apart around them. Strict adherence to Sharia Law aside, this attack of women's rights is clearly to the Taliban's detriment and the detriment of the people of Afghanistan. This position must change for the country to rebuild.
First and foremost, the actions of the Taliban and the humanitarian crisis is making the situation of women much worse, as women are one of Afghanistan's the most vulnerable groups. The restriction of their rights has resulted in a lack of income and education, making women reliant on their families for food, water and sanitation products. This is meant that women are not only facing poverty and starvation, but they are also increasingly at risk of exploitation by family members and their communities.
Second, the removal of women from the workplace also affects Afghanistan as a whole. While the Taliban has allowed women to work in the health sector, many have not returned to work, dramatically reducing the number of doctors and nurses able to treat other women, particularly in rural areas. On top of this, women that have returned have not been paid, and are reliant on aid agencies to feed their families.
Outside of healthcare, women have been completely removed from the workplace, including in government, the judicial system, charities and aid agencies. Under the Karzai and Ghani governments the wages of women played an important role in providing for families through their increased workplace representation. With their right to employment suddenly removed, this has played a fundamental role in the causing poverty levels to rise throughout the country.
Third, the Taliban is desperate for international recognition, and that recognition and the aid that comes with it is tied to respecting human rights. The Taliban's abhorrent treatment of women means that the frozen assets held by the US, and aid from the international community, will continue to be out of arms reach. This will leave the country short of much needed funds to avert the current crisis, leaving those most vulnerable, particularly women, at risk of starvation.
While the international community shares some blame for the humanitarian crisis by withholding assets and restricting the flow of aid, it is also the Taliban's responsibility, under international law, to treat its citizens as per their human rights.
For this reason, if the Taliban is interested in allowing Afghanistan to rebuild, then it must realise that economic relief is directly tied to the human rights of women.
Allowing women to participate in society, through attending school and participating in the workforce, will have a net benefit for Afghan society by increasing education levels, workforce participation and, in the short term, reduce poverty levels.
Respecting the rights of women will also allow aid to flow into the country, helping alleviate the worst effects of the humanitarian crisis that has engulfed the country and will allow aid agencies to monitor human rights throughout Afghanistan.
This creates an opportunity for the international community to pressure the regime into respecting the rights of women. This will help to alleviate the humanitarian crisis and will go a long way to improving the lives of women and girls by giving them an opportunity to get an education, enter the workforce and participate in society.