Why Pakistan is not a failed state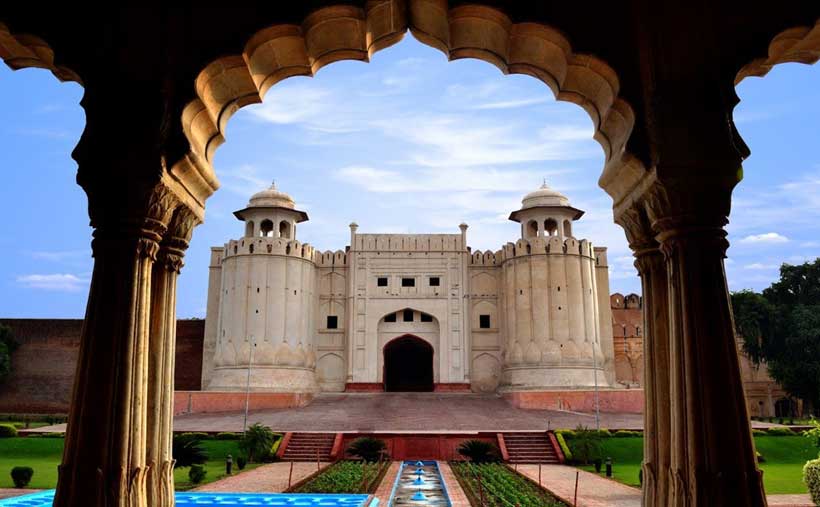 How many times have we heard something negative about our state coming from the western and from our beloved neighbor next door who doesn't  leave any stone unturned in portraying Pakistan as a state full of internal problems namely poverty, terrorism and corruption. It is surprising how the same problems prevalent in India are just conveniently overlooked by it. However, the point here is that there seems to be an international campaign going on currently with the sole aim of portraying Pakistan as a failing or a failed state. The general image of Pakistan is that of a small state which is economically dependent on the western powers and a state that allows terrorism to nurture in its backyard and that we do not let anyone in because we have sealed the doors to our internal affairs with our nuclear program. As much as the adversary would like to sell this image, any sane human being out there with a little knowledge of Pakistan's struggles would disagree. Let's take an objective look at how things are and how they have been for Pakistan in the past.
Ever since the independence India has tried its best to see Pakistan collapse, so Pakistan gets an adversary right from the very beginning. Pakistan is a state that faces an intrinsic challenge of a limited strategic depth. Although this same factor can be exploited in one's own favor, it nonetheless comes with its own challenges. Owing to the decision taken by the previous leaders of Pakistan, the strategic depth was put to test time and again. Not only were there occasional agitations from India in the east but a troubled Afghan border offer another set of challenge in the west. No wonder the army and state resources have been spread out on these two borders for decades now. This is an issue most states would not be able to cope with but Pakistan has been managing through it with success and pride. Moving on, Pakistan has been fighting other state's wars on its soil which has caused additional and long lasting troubles of most disastrous nature. The war on terror has been most tiring for Pakistan because not has it consumed the state's strategic and conventional resources but the menace of terrorism has infiltrated into the fabric of society as the biggest challenge ever to grapple with. The families have been torn to pieces as a result of terrorist activities, as a reward for the decision to fight the war on terror. Yet the western and the Indian media has the audacity to allege that Pakistan is sponsoring terrorism. They might be forgetting that it is Pakistan which is and has been facing the direct brunt of terrorism for a long time now. However, despite all the bloodshed and loss, Pakistan still manages to survive and stands tall in the face of all these challenges.
Perhaps a factor about Pakistan that the rest of the world can just not seem to come to terms with is its nuclear program. Through a carefully orchestrated propaganda it has been popularized that Pakistan's nuclear weapons are vulnerable to security and safety glitches, specifically the terrorists' attack, and that because Pakistan is an "unstable" state so these weapons are not in the best of hands and will most probably be used in a negative way. Can the world please wake up and see that Pakistan does not want war? Pakistan wants an end to the war that it has been dragged into years ago. Pakistan's nuclear program is an asset that protects it from the evils next door which is why Pakistan would never compromise on the safety and security of its nuclear program.
Pakistan has been pushed back diplomatically because at this point in time, Pakistan it doesn't serve the great power interests. Constant efforts are being made to completely isolate Pakistan as is evident from the recent attempt at putting Pakistan on the FATF grey list. This is not the first time that such an effort was made, even before Pakistan was faced with such a situation but come out of it successfully. So far every move made to push Pakistan back has made Pakistan stronger than ever so why call it a failed state? How can it be termed as a failed state when it is fighting continuous wars against terrorism on multiple different platforms, it is managing the largest amount of refugees for years now, it is making efforts to stabilize the region and that too doing this all  amidst constant skepticism? Pakistan is a state of fighters and it is a country of hope. It is not a failed state, it is a state that has the ability to rise which it eventually will.
Guterres lauds Pakistan's commitment to climate change
The residents and expats rejoiced as news channels bombarded with joy. Happy days in Pakistan. The four-day jaunt was a welcomed one as it exemplified the country's continued march to improve its image in the world. Indeed, remarkably news for everyone attached to the heartland of over 200 million.
UN Chief Antonio Guterres' scheduled trip to Pakistan was from Sunday, 15th February 2020 to Wednesday,18th February 2020.He arrived to the country of hospitality and warmth to pay gratitude for its efforts to maintain peace and establishing goals to sustain climatic change.
His four days started with his addressed to International Conference on 40 Years of Hosting Afghan Refugees in Pakistan: A New Partnership for Solidarity. He delivered a speech that won every Pakistani's heart as he orated a story of success. The UN Chief excellently put into words the efforts by Islamabad for its dwindling environment.
Pakistan's once good deed, when the nation whole heartedly accepted the refugees of Afghanistan and provided them with all necessary aid to establish their new lives in the new country, while they themselves struggled with their own demons. Afghani people were abandoned by their own country due to lack of resources and proper structure to provide the standard of living after soviets left the country in destitution.
Words backed up by the actions are seldom found true but this country plagued by domestic and international issues is managing it despite dwindling economic fortunes. The deeds done with compassion and empathy were praised by the hearts full of fondness.
After approximately 40 years the endeavor was acknowledged by Antonio Guterres' historic words. They were aimed at boosting the morale of Pakistani people and it hit the nerve it was supposed to.
"For forty years, the people of Afghanistan have faced successive crises. For forty years, the people of Pakistan have responded with solidarity. That generosity now spans across decades and generations. This is the world's largest protracted refugee situation in recorded history. And this is also a story close to my heart. Pakistan is still the second largest country refugees hosting country."
Guterres expressed admiration for Pakistan's efforts towards Sustainable development goals (SDG) and climatic changes awareness. And these actions have not taken place in isolation. Successive governments have considered SGD's integral in their roadmap for future although they have adopted differing point of views for the march ahead on other objectives.
The current government has made resolution of issues like unemployment through, and poverty as a priority. Kamyab Jawan Program and Ehsaas Program, respectively, were launched to tackle them on an urgent basis.
With dwindling water resources and increasing impact of smog during the winters, climate change has also found itself as a priority subject for Prime Minister Imran Khan. The use of biodegradable bags, and the ten billion trees tsunami campaign are active to achieve climatic sustainability in region.
These steps taken by federal government have been lauded in the international arena and Guterres was no different. This portrayal of Pakistan as he put in his experience was an added star on the chest of the country.
The UN Chief shared that health, poverty, employment especially job creation, skills development and education and environment degradation issues are faced by almost every country on the globe. And believes Islamabad is going in the right direction with such initiatives that will help address the situation and aid in improving them.
During his visit, the UN Chief met with President ArifAlvi, Prime Minister Imran Khan, Foreign Minister Shah Mahmood Qureshi and Chief of Army Staff (COAS) General Qamar Javed Bajwa amongst others. He discussed Pakistan's efforts in keeping peace and their role in war against terrorism. The tensions rising on the line of control were touched upon and the way forward deliberated. Guterres echoed Islamabad's sentiments as he remarked that the matter should be solved according to UN resolutions.
HIV and Polio remain endemics in Pakistan and the UN chief addressed the health issues faced by the country. He was brought to speed on the steps taken to wholly eradicate these from the face of country, and also took part in administering polio vaccination drops at a local kindergarten school.
The students of a private university had the honor of hosting the Secretary General in the final leg of his tour, which also included tripsto historical landmarks, exhibiting the rich culture.
His visits took him to Gurdwara Kartarpur Sahibm, a holy site for Sikhs. He acknowledged it as the monument of compassion and respect that Pakistan holds for other religions. Guterres was informed on the Kartarpur initiative, which he declared a "symbol of interfaith harmony, a unique experiment in cross-border ties", and "Pakistan's commitment to peace".
UN Chief tweeted, "I concluded my visit to Pakistan after enjoying the rich history and vibrant culture of Lahore — from the Lahore Fort, a UNESCO World Heritage Site, to the majestic Badshahi mosque," A tour that ended on such cheerful note.
For a country devoid of acclaim despite its staunch fight against terrorism, the Portuguese's visit and words were much needed. Euphoric response from the people outpoured after the refreshing encounter. In the times of continued struggle, it felt like a bliss. And it highlighted their efforts aimed at safeguarding a better world for future generations.
Australia burned for over three months while the damage to Earth's ecosystem from Amazon fires have yet to be calculated. Increase in temperature and melting of ice caps are not mere theories but matter of facts. Nether are the drying water reserves in regions where these natural resources were plentiful. Californian droughts come to mind.
It is the need of the time to work on the global climatic crisis. It not only effects the quality of the atmosphere we breath and live in as everything is at risk. Like Pakistan, the sustainable development goals should be part of forthcoming plans across the world. As we need to inflict the need of caring for the environment.
Climatic change has grown into one of the major problems for every country regardless of their economic conditions. Improvised and immediate measures need to be taken to control this problem, or else we might find a new map of earth. Countries in developing regions are at likelihood to be affected by the climatic change. In these regions the local government is either not present or fails to understand the amount of risk their country faces if not taken care of. Pakistan has shown the roadmap. If a country battling on all front can prioritize and focus on it, so can the rest of the world.
Pakistan have lost ten thousand citizens due to it and the loss has not been swept out of public perception. The government has taken steps towards climatic stability but more drastic measures need to be taken if the state of affairs is not stemmed. The Secretary General's trip should not be remembered for the praise and gratitude he showered but for the reasons he came.
With its decreasing water resources and an ever-increasing population, stagnant agricultural output and a developing economy, the country will be hard pressed but should soldier on. Islamabad has taken steps in the right direction but it is not the end of the road but the start of a journey.
Kartarpur Corridor: Sikh Soft Power
Ever since the inauguration of the Kartarpur Corridor, three months ago, in November 2019, it has drawn the attention of media and strategic analysts in South Asia, and outside the region, for different reasons. The Corridor, a long standing demand of the Sikh community, connects Dera Baba Nanak (Punjab, India) with Gurudwara Darbar Sahib, (Narowal Kartarpur in Pakistan) (which are barely 5 kilometres apart). Individuals wanting to pay obeisance at Darbar Sahib, can cross over through the Corridor, without a visa.
The founder of the Sikh faith, Guru Nanak Sahib spent a crucial phase of his life — the last 18 years — at the town of Kartarpur, which he founded (in 2019, along with members of the community, many governmental and non-governmental organisations, in different capacities commemorated the 550th birth anniversary of Guru Nanak Sahib).
While it is true, that in recent years, there has been an increase in the number of Sikh pilgrims visiting Pakistan on important religious occasions, and the Pakistan government had taken steps to encourage more Sikh pilgrims, the opening of the Kartarpur Corridor is significant, given that pilgrims can travel without a visa.
Darbar Sahib, Kartarpur is especially relevant, not just from a symbolic point of view, because Guru Nanak Sahib spent a significant part of his life –18 years. But because it was at Kartarpur, that Guru Nanak Sahib who came up with an alternative paradigm, and sought to challenge the status quo in South Asia, along with some of his close followers from different faiths, propagated the Sikh philosophy (Meditation and remembrance of God, honest and truthful labour, and sharing one's earning with the needy are often referred to as the three important pillars of the Sikh philosophy, which were enunciated, by Guru Nanak Sahib)
Kartarpur Corridor: Current context
If one were to look at the current situation, Kartarpur Corridor and the response so far, while it is true, that there are a number of logistical issues, which have resulted in the number of pilgrims crossing over, being far lesser than estimates. According to official estimates, from the Indian side, the number of individuals who have crossed over through the corridor is a little less than 45,000 ever since the opening of the Corridor.
One of the major causes identified for the Corridor, not receiving the sort of response, which was expected, is the requirement of a Passport for travel to Kartarpur. The Sikh community had been demanding an arrangement where by any ID would suffice.
Yet, there have been a number of positive outcomes. It has resulted in interactions between Sikh Community and locals. Pilgrims have returned with positive stories not just with regard to the Darbar Sahib, but the warmth of the local population.
The opening of the Corridor hasalso opened up vistas in the area of religious tourism not just for Sikhs, but for the Hindu community as well. Pakistan has stated, that not only will it renovate Hindu Temples, but will also permit pilgrims from India access to Gurudwaras and Hindu Temples they were not permitted to visit earlier.
Pakistan itself is likely to benefit not just economically, through religious tourism, but in terms of it's international image.
Impact on South Asia's geopolitics
One aspect, which can not be ignored is the Corridor's impact in the context of South Asia's geopolitics. A number of observers of South Asia, were surprised, that the Religious Corridor actually went ahead in spite of tensions between India and Pakistan (which have consistently deteriorated in 2019) . Similarly, a number of naysayers, in the media as well as strategic community, have been critical of the Corridor, arguing that Pakistan could use it to foment militancy in Punjab (this is a rather simplistic argument, which fails to take into account the sensitivities of Sikh pilgrims, who have no real interest in the politics of deep-states, and looks at the issue from a rather narrow lens)
What is especially interesting is, how the Corridor has drawn global attention. US, China and a number of other countries have welcomed the opening of the corridor, saying that it will pave the way for peace and harmony in South Asia. A number of Sikh activists and commentators have been speaking about the need for 'Sikh Soft Power' which can be effective in blunting narratives of bigotry and narrow mindedness which have gained currency globally in the past few years.
The opening of the Corridor, and its potential role in reducing conflict could be an important component of this Sikh Soft Power. In 2019, a number of other important events have helped in enhancing the stature of Sikhs globally. First, Sikhs in different walks of life have taken an unequivocal stance, against hate both in India and outside. Two prominent Sikh politicians – Tanmanjeet Singh a Labour MP in UK and Gurratan Singh, a New Democratic Party (NDP) legislator from Ontario in Canada were hailed for taking a firm stand against Islamophobia. Second, Khalsa Aid (founded by a British Sikh, Ravi Singh) an international charity while following the Sikh principles of compassion and Nishkam (selfless service)has provided humanitarian aid in conflict zones, and regions struck by calamities like floods and earthquakes. The stellar work of Khalsa Aid, is now recognized not just in South Asia, but globally.
It would be pertinent to point out, that The UN head, Antonio Guterres, also visited the Corridor during his recent visit to Pakistan. He had welcomed the opening of the Corridor in November 2019. "paving way for interfaith harmony and understanding by facilitating visa-free cross border visits by pilgrims to holy shrines."
This visit is important, because it brings to the fore the relevance of the Kartarpur Corridor in a global context. The UN Chief while commenting on his visit to Kartarpur, dubbed it as a symbol of Inter faith harmony. A prominent US based Sikh activist, Harinder Singh in a tweet stated, that the UN Chief's visit was significant. Said Singh:
'Guru Nanak Sahib started langar at Kartarpur Sahib, free & open distribution of Wisdom & Food. United Nation's Secretary-General & Pakistan's Minister for Religious Affairs Dr. Noor Ul Haq Qadri partook rice & lentil. Hope 1-Ness wisdom prevails to realize peace via the Panjab'
Conclusion
In conclusion, Kartarpur Corridor has religious significance for the Sikh community, but it has the potential for reducing tensions in South Asia (by possibly making a beginning, by propelling greater bonhomie and economic integration between both Panjab's) and could pave the way for greater people to people initiatives as well as trade between India and Pakistan. The Corridor will also help in highlighting the role, which the Sikh faith has, not merely as a 'bridge-builder', but an active facilitator of peace in South Asia at a time when the hopes are dim. The Corridor thus is important, as it is an important component of 'Sikh Soft Power' and also reiterates the relevance of what has been dubbed as Faith Based Diplomacy.
Islamic Extremists and Christians in Pakistan
Pakistani Christians played an important role in Pakistan's independence. When they were in dire need of Sikh, Persian, and Christian minorities' support, the Supreme Leader and other Muslim leaders promised them equal freedom and rights in the newly established government.
Thus Christians in Punjab and Sindh were fully active after 1945. Christians also supported the idea of a separate Muslim state.
Since Pakistan's independence in 1947, until the mid-1970s, the Pakistani government was largely secular. But on 26 March 1971, Eastern Pakistan was declared the independent state of Bangladesh, and most of the Pakistani Hindus (who lived in Bangladesh) separated from Pakistan. Meanwhile, Pakistan's transformation into a culturally integrated and increasingly Islamic state has turned Islam to the source of legislation and a cornerstone of national identity. The governments of Zulfiqar Ali Bhutto and Zia al-Haq therefore took greater Islamic law into account.
Pakistani Christians
Most of Pakistan's population are Muslims, but Christians are the largest minority after the Hindus. The south of Karachi has a large number of Christian settlements and there are many Christian villages in central Punjab and the cities of Lahore and Faisalabad.
Most Christians' Ancestors converted to Christianity in order to escape their lower caste during British colonial times. Christians are the poorest part of Pakistani society. But a number of prosperous Christians live in Karachi and their ancestors were of the educated and prosperous class.
Christians and the Islamic Extremists
Prior to separation from India, Pakistan was a diverse religious and cultural community, but later tolerance to other religions and cultures was reduced. Now, Pakistan is a country where Muslim extremist groups and movements do not tolerate religious minorities. As a matter of fact, Christians have repeatedly been subjected to bloody attacks by Islamic extremists. Pakistani Christians, especially Christian Neophytes who have converted from Islam to Christianity, have always been the main target of Islamic hardliners. In this regard, the terrorist attack in Peshawar and the attack on the Christian Center in Lahore were among the most violent terrorist attacks. Along with the bomb blast, suicide attacks, burning Christian homes and churches and increasing ISIL attack on Pakistani Christians at Easter or Easter celebrations are also signs of this.
Reasons behind extremists' attacks on Christians
While Christians and Muslims previously used to live in peace along with each other and were rarely attacked, the following factors increased attacks on them.
First. Indeed, some consider the Pakistan constitution as the root of The radicalization of space for the benefit of extremists.
Since the 1990s, Anti-Blasphemy laws approval has led to the Christians' being accused of Blasphemy and insulting the Prophet of Islam, while some of these allegations are false charges with just personal motivation. These accusations sometimes led to the violence against the Christians and they always have security concerns for religious celebrations.
Second. Before the separation, there was a lot of tolerance in Pakistan, but tolerance has been reduced for several decades.
Pakistani society has become increasingly Islamized and homogenized. As some claim that before the separation, minorities made up 15 percent of the country's population, but it is currently less than 4 percent.
Third. Most of the harassment of Christians in Pakistan by extremist Islamic groups is influenced by political parties. In this regard, some believe that extremist groups that have close relationships with the security and intelligence agencies play an important role in this area. Currently, these radical Islamist groups are managing thousands of Islamic schools and educational centers and provide children and youth with wrong and inappropriate teaching which lead to violence against religious minorities such as Christians. In the meanwhile, churches that engage in social and youth activities experience the worst persecutions.
Fourth. The US-led war in Afghanistan has made Christians more vulnerable to deadly attacks. Indeed, some acts of violence were politically motivated. Attacks on Christian minorities can also be part of a militant message to the West and also a warning to the government to message of Islamic extremists to the government to avoid from being too close to the West.
Fifth. ISIL has supporters in Pakistan, and many extremist militias in the two countries (Pakistan and Afghanistan) follow ISIL's fanatical views of Shia Muslims and theory of putting Christians under pressure and killing them.
Sixth. What is clear is that previous governments have virtually failed to provide adequate space to prevent the migration of Pakistani Christians abroad. In the meantime, the Pakistani opposition has accused the government of "serious violations" of religious freedom by failing to cooperate against terrorist groups.
The future of Pakistani Christians
Many Pakistani Christians believe that they do not have the socio-economic status and equal access to available opportunities, and indeed they are second-class, practically lower-income citizens, and have been denied to become President, Prime Minister, Senate Speaker, or National Assembly Speaker. They also claim that the Christians work in the poorest part of society. In the same vein, some Pakistani think tanks have included Pakistan in the list of a handful of countries that have placed religious minorities under the strongest pressure.
Despite supportive measures adopted by governments in Pakistan (such as allowing guns for Christians) to protect themselves against terrorist attacks, radical Islamists have always viewed Pakistan's Christians as a threat. However, as three-quarters of Iraqi Christians have left the country since the fall of Saddam Hussein's regime and also increasing of the number of migrant Christians in Syria and the region after 2011, This may also happen for Pakistan.
Indeed, there may be numerous reasons such as war, unemployment and convulsions in the region and the increasing attacks by ISIS and other fundamentalists behind the increasing of Pakistani Christians' migration to abroad in the short and long term. This in turn can have many effects on Pakistan and its relations with Europe and the West.