UK Public Diplomacy: Soft Power games in South Asia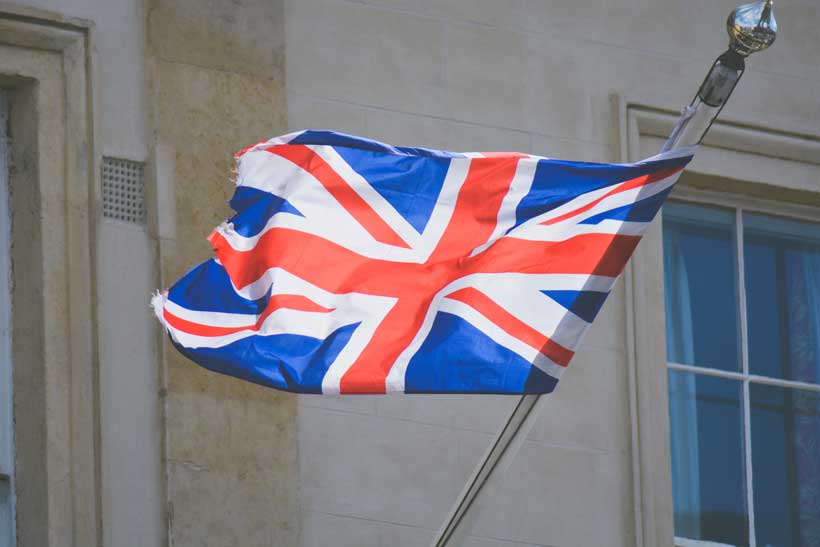 Public diplomacy refers to the ability of a country to attract foreign states through image building rather than using old coercive and stiff methods to forcefully get the things done in one's own way. One may say that public diplomacy is a public face of traditional diplomacy. In this diplomacy neither a relationship that a state has with other state can be neglected nor the role of public in the government's policies. States use various ways to stand tall on international forum thus no state ever wants to do anything against their international reputation. This reputation is achieved through huge efforts and then requires consistency to maintain it. Britain with no denying fact is among those states who have been prominent in international society since centuries. It already has a better and strong image in the eyes of world as for as its public diplomacy is concerned. All it needs to do is to maintain this very image by sticking to its various soft power approaches.
In today's global politics Britain seems much interested on enhancing its soft power image throughout the world. As we know that Public diplomacy of a state is highly linked with state's foreign policy as well. The steps adopted by Britain in achieving its foreign policy goals through soft power include exchange programs for students and scholars, visitors programs, cultural events and exchanges, language training, radio and television broadcasting etc. Generally, Britain has been carrying out these practices all around the globe for quite sometimes however in South Asia, she has done a lot in recent years. In Bangladesh in 2013, for example, the English in Action project (funded by the UK's Department for International Development) promoted the learning of English 'as a route into work and out of poverty'. In Pakistan, British Council has been working in the areas of Arts, Education, English and Youth Engagement in all four provinces as well as in Azad Jammu and Kashmir and Gilgit-Baltistan. For instance Abaseen Foundation is a UK's 3-year project with UK Aid directly focused on improving maternal health and reducing child mortality through developing health service delivery for a poor and marginalized community in North West Pakistan. Moreover, UK-India Education & Research Initiative i.e. UKIERI is a multi-stakeholder partnership program funded by both Indian and the UK Governments to support educational programs, develop professional capacities and facilitate policy dialogues on areas of mutual interest. Whereas Sri Lanka has the largest British Council Library membership.
In similar manners Nation branding is another technique used by the Great Britain to cash their better reputation. This not only provides an opportunity for states to interact on international platform but also mitigates cultural barriers among their citizens. Brands such as Burberry London, Dove and Sunsilk are acting as sensor that opens diplomatic door for Britain in various states. Actress and Model Humaima Malick is the brand ambassador for Sunsilk in Pakistan, whereas Sunsilk's brand ambassador for India is currently Alia Bhut. The overall nation branding of Britain is famous owing to six factors i.e. Tourism, Culture, People, Immigration-Investment, Exports and Governance. According to one of the British Council's report the UK ranked 3rd out of 50 nations for Tourism and 5th for Culture.
Furthermore, British government entities related to public diplomacy are well active in South Asia, for instance British Council and FCO (Foreign and common wealth office). BBC on the other hand is also playing its key role to inculcate right image of United Kingdom in the region.BBC Urdu not only provides its Pakistani viewers with right information of Pakistan in Britain but also shares unbiased analysis on Pakistan's current domestic as well regional issues. Similarly BBC Hindi has also been so vociferous for the rights of Indian immigrants in United Kingdom and finally gained trust in public masses. Hence these public diplomacy techniques served as binding force between the UK and the region.
To cut the long story short, Britain seems much focused to safeguard its national interests. Its foreign policy is proving as stepping stone for its national interest whereas public diplomacy is acting as lubricant to it. By doing so it is successfully promoting its culture, tradition, products etc. in the world generally and in South Asia specifically. Since decolonization from subcontinent, The United Kingdom has always tried diplomatic ways to build friendly relationship with south Asian countries. Public diplomacy though is considered new in the racks of overall diplomacy yet UK has successfully used it to promote its culture and to keep influence in this region.
Return of Global Stewardship: The UNSC should urgently address Covid-19 – addendum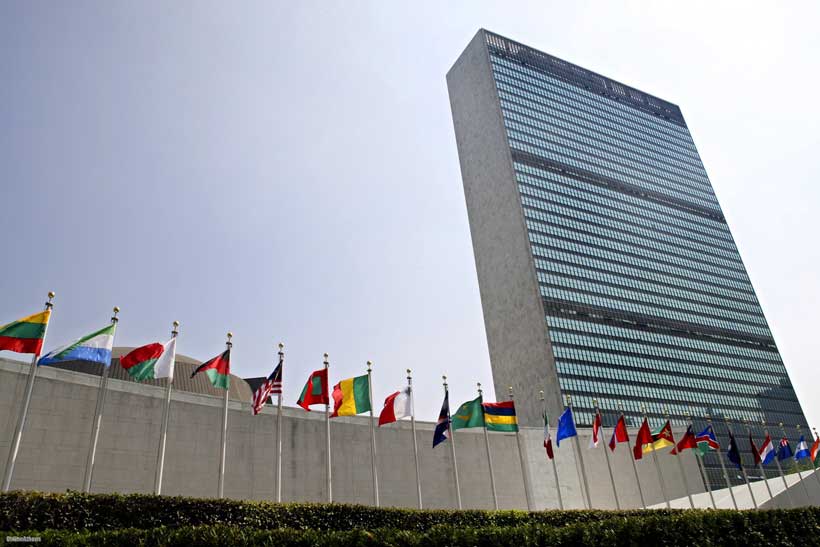 Authors: Amb. Hasmy Agam and Prof. Anis H. Bajrektarevic
Further to the points of view undersigned authors expressed nearly two months ago it is to a deep regret that the United Nations Security Council (UNSC) still misses to adopt the much-needed Council Resolution to address the COVID-19 (C-19) pandemic event. This is largely due to the tensions between two of its five permanent members (P5) — the US and China, with Washington wanting to apportion blame or responsibility to China relating to the pandemic, and Beijing rejecting any discussion or reference to it. Additionally, the two keep opposite views on the role and conduct of the UN Specialised Agency for health matters, Geneva-based World Health organisation (WHO).
This kind of approach is totally misplaced, short-sighted, and uncalled for. It clearly lacks the maturity and wisdom that the international community expects from the principal or Permanent Members of the UN Security Council. Tellingly, petty bilateral differences (and silence of other members) had created an unnecessary wedge between the parties, instead of subduing their differences in the larger scope and broader interests of the international community in the wake of the devastating global event.
Ought to (no-)vote
Interestingly, the very history of voting in the SC indicates that the ratio between adopted and vetoed resolutions is roughly 10 to 1 (2518 adopted SC resolutions, since 1945 until April 2020 vs. 293 vetoed ones for the same period). This shows that other parties, notably the non-permanent members of the UNSC, have usually played a vigilant, persistent, even pivotal role, in ensuring that the Council acts responsibly and timely on matters flagrant to the Charter and of concern to the international community at large.
Arguably, the P-5 states – along with their Big Power concerns, and their frequent mutual deterrence – have often been self-entrenching instead of reaching a consensus in the Council. Conversely, the non-permanent members, with their consensus-building approach, have generally been in a better position to contribute towards ensuring the much-desired and all-embracing stewardship of the Council. This has been the traditional role of the Non-Aligned Movement (NAM) for decades (since Bandung of 1955 and Belgrade of 1961), with laudable support of neutral countries of the North (so-called N+N group).
Attempts by the Group of 20 (G-20) and the European Union (EU) to bridge the gaps on the C-19 issue have failed to bring the desired result thus far. Given this impasse, it seems better and more efficacious for the Non-Aligned Movement (NAM)/G-77, along with other key regional groupings of huge membership and wide outreach, such as the Organisation of Islamic Cooperation (OIC), the African Union (AU) – to add to the EU, G-20 and others – by taking a more prominent role in forging the much-needed consensus at the United Nations and its Specialized Agencies (directly or via the UN EcoSoc).
It is amply clear from the C-19 event that the right to health is an issue for all. The search for a vaccine to control the pandemic is not a matter of private business, but individual rights, as embedded in the UN Charter, and as obligatory to each of the UN Specialized Agencies. Binarization of debate onto a pro-and-con vaccine is also a dangerous reductionism and waste of planetary energy critically needed for a holistic and novel approach. Consequently, there is no one-directional medical research in response to any pandemic, and no single-blended (or manufactured) and mandated medication for all. (Dogma is based on belief; science necessitates constant multidimensional exploration.)
Proportionality of our (current and future) responses is another key issue. Hence, what presents itself as an imperative is universal participation through intergovernmental mechanisms. That very approach has been clearly demonstrated by UN member states, as shown by the active roles played by Indonesia (in the SC, along with another ASEAN, and NAM member, VietNam; and on behalf of the general membership of the UN General Assembly), Azerbaijan (on behalf of NAM) and France (on behalf of the P5 and the EU) reaching out to Tunisia – a member of the Arab League (LAS), AU, OIC and NAM. Same line has been also endorsed by the UN Members States on 18 May 2020 in relation to the independent inquiry of the WHO conduct.
After all, this is well recognised by UN Secretary General Antonio Guterres himself, who recently stated that "With two thirds of UN Member States, the Non-Aligned Movement has a critical role to play in forging global solidarity".
Storm, yet no Reform
It is rather disappointing that despite widely held expectations, the (French-Tunisian sponsored) draft SC Resolution did not address the C-19 issue per se and on ways of addressing its rapid spread. Instead, it focused on the need to effect a global ceasefire in existing conflicts in specific member states, as called for by Secretary-General Guterres, much to his credit, so as to facilitate distribution of much-needed food and medicines to the people in these conflict-torn countries.
This inaction by the UNSC contrasts sharply with what this leading world body did in 1984, when it addressed the EBOLA pandemic in Africa and unanimously adopted a far-reaching Security Council Resolution (UNSC 2439 (2018) — containing 18 preambular paragraphs and 17 operative ones, on specific instructions to, or demands, on a number of African states in conflict, to take effective steps to control or impede the spread of the EBOLA virus.
Nevertheless, even with the limitations of that French-Tunisian draft Resolution, it would have resulted, if adopted, in a humanitarian pause for at least 90 consecutive days crucial for the delivery of aid to the hardest-hit communities, and giving time to the international community to focus on combatting the C-19. But this was not to be, due to the bad dynamics in the UNSC, and the consequent results will be continued conflicts and unimpeded spread of the secondary effects of virus in those countries in conflict, much to the disappointment and chagrin of the international community.
Clearly, the problem lies not in the unwillingness of the international community to do the needful to stop, mitigate, shorten, localise or avoid, the spread of the pandemic and its secondary effects, but the failure of the UN SC, the most influential and authoritative organ of the world body, to live up to international expectations and to deal decisively with this global calamity that has repercussions to international peace and security, as it did during the EBOLA pandemic.
The lack of unity within the UNSC in addressing the current challenge raises that never-ending question of the urgent reform of the Council with its inherently undemocratic decision-making process. It is largely due to the outdated power of the Veto that stultifies and blocks consensus that is vitally important to the UN as it grapples with the many grave problems confronting the increasingly globalised and inter-connected international community.
The failure of the UNSC to reach a consensus is due to the inherent weakness of its decision-making mechanism, as well as paucity of unity among its non-permanent members. It is also to the lack of stronger involvement – on the very work of the UNSC – by the larger UN membership, as represented by the NAM/G-77, but alsoby other principal organs of the United Nations – primarily in the UNGA and ECOSOC. Thus, the UNSC in times of critical conjunctures – as this event and its yet not fully anticipated secondary effects are – appears as still stuck in a kind of a time warp, oblivious of the changes that have taken place, and are unfolding all over the world.
Goes without saying that exceedingly sluggish, lackadaisical and endless consultative/negotiation process on the Council reform and restructuring that has been going on for over two decades, needs to be urgently expedited. It is sine qua non if we are any serious with the times, demands and expectations of the Member States' present and future populations, and with consolidation of international and cross-generational solidarity.
Clearly, complex world demands smooth fast and multifaceted coordination and collaboration among the various agencies of the UN system, under the leadership of the UN Secretary-General. It must be dynamic, innovative and holistic, so as to enable our Universal Organisation and all other intergovernmental FORAs – that architecture our world – to anticipate and speedily deal with the challenges that will surely emerge periodically in the future.
A restored trust necessitates a proactive and timely response but also calls for an enlarged, not reduced, participatory base.
Some thoughts about COVID-19 and globalization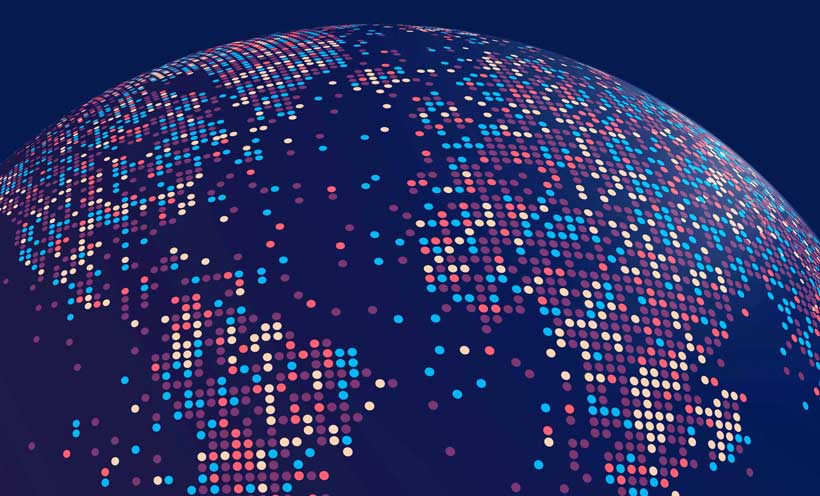 Since the outbreak of the COVID-19 globalization has become buzzword again. Many argue COVID-19 brought about de-globalization. While others claim de-globalization has already started even before COVID-19. A closer look at these arguments reveals that by de-globalization they mean the end of neoliberal globalization to a large extent. Yet the alternative interpretation of globalization suggests a different conclusion.
Although many agree that globalization had already been happening for centuries, the discursive explosion of the term globalization in social sciences coincides with the end of the Cold War. (James & Steger, 2014) The end that was followed by the third wave of democratization, neo-liberal restructuring of so-called third world countries, integration of China in the WTO framework, and further elimination of the barriers to trade in different parts of the world had a great impact on globalization research. (Huntington 1991; Fukuyama 1992; Harvey 2005; Friedman 2006;) Suddenly in 1990s globalization becomes a buzz word in social sciences. (James & Steger, 2014)
In the early 1990s, the US, its allies, and international organizations designed primarily by them such as IMF, World Bank, WTO played a greater role than any other actor in engineering mechanisms to articulate the global flows of services, goods, labor, capital, entrepreneurship, and knowledge. Thus, there was substantial agreement among scholars on interpretation of globalization as Westernization, Americanization, new imperialism, or modernization under a different in the early 1990s. (Sen 2002) As social scientists reflect the main patterns of the developments of their times, it seems a short period of the primacy of the US and its allies in world affairs influenced the terminology used by researchers in their inquiry of globalization. Since globalization largely interpreted as western orchestrated phenomenon terms pertaining to unilateral flows, forced convergences and economic restructuration (assimilation, clash of civilizations, diffusion, erosion, etc.) also became buzzwords of globalization studies. (Huntington 1993)
Others conceptualized globalization as a singular natural process or as "the end of history." (Fukuyama, 1992) The best-selling books of the period "The Third Wave: Democratization in the Late Twentieth Century" by Huntington and later in the early 2000s "The World Is Flat: A Brief History of the Twenty-first Century" by Friedman are the products of the same understanding of globalization. The rationality or common belief standing behind this conceptualization was the victory of liberal democracy over monarchism, fascism and communism was the final synthesis of the Hegelian dialectic. (Macintosh, 2015) As a result, further spread of liberal democracy and neo-liberal reforming of the world economy became modus operandi. (Harvey, 2005) Since neo-liberal globalization was interpreted as something inevitable, structural adjustment programs turned out to be the only way to appropriate it. Consequently, countries in Latin America and Africa became subjects of the painful structural adjustment programs, which were unsuccessful to a great extent. (Harvey, 2005)
The rapid "rise of the rest" (India, China, Brazil, and South Africa), the enlargement and further consolidation of the EU as a global actor, and the rebound of Russia in the 2000s made the scholars rethink about globalization. (Zakaria 2009; Amsden and Alvin 2002) "Allegedly" sponsor of the globalization- the US turned out to be a loser of it, while others such as China emerged as a beneficiary and a real challenge to the US hegemony. Multipolarity disabled the interpretation of globalization as an irresistible transformative force emanating from a single-center since no country possessed (possesses) means to articulate the ends of globalization. The "rise of the rest" also brought about changes in global formats to tame globalization. As a result, G7 was restored to G8, G8 became G20 and G20 turned into G77. (Gordon 2011) Academia also reacted to these tectonic changes. Reflecting on the transformations on the ground, the terms associating with interactive and cooperative production of globalization and integrating the peculiarities of current multipolarity (interaction, cultural exchange, multiculturalism, and knowledge transfers) began to be employed to study globalization.
The contemporary globalization research tends to deviate from the previous normative statements about the nature of globalization. In this vein, it avoids answering the question such as whether globalization is a bad or good thing. Now globalization is not treated as an evil force that is orchestrated from a single center to erode national boundaries, to devastate economies, to flatten cultural and social norms. Nor it is depicted as a virtuous man providing welfare whoever is connected to its network. It is rather interpreted as a phenomenon presenting opportunities and threats at the same time. According to current understanding, globalization is not somewhere above us, beyond human control, it is rather a complex matrix of interactions and web of flows which are manageable. Nobel winning American economist Stieglitz says:
The countries that managed globalization on their own such as those in East Asia have by and large ensured that they have reaped huge benefits and that those benefits were equitably shared; they were able substantially to control terms on which they engaged with the global economy." (Stiglitz 2017, p. 12)
Raphael Kaplinsky also recognizes the agencies of different actors in production globalization by saying: "Globalization is the purposeful pursuit of objectives –– be they personal, economic, social or political –– which leads individuals, institutions, and nations to widen their activities across national boundaries." (Raphael Kaplinsky 2005, p.32). In a similar context, Van de Graaf and Zelli challenge the idea of the global energy problem:
The existence of different energy frames and worldviews is a reminder that there is no such thing as 'the' global energy challenge; instead, there are many different energy problems and the prioritization and trade-offs involved reflect different worldviews and values. (Van de Graaf and Zelli, 2016, p.50)
What is happening around the globe at the time of COVID-19 pandemic is more about to find a better way to manage globalization rather than de-globalization. In this vein, proclamations such as "America First", "multilateralism", "multiculturalism" "principled pragmatism", and projects such as "Belt and Road," BRICS and many others are competing, and relational strategies to tame globalization. Eventually, the shape of globalization in the coming decades is hugely dependent on these policies put forward today. COVID-19 just made us focus on processes that have been happening since the last decades.
Globalization never had one shape and the emerging format is not going to the final one.
The Return to the Era of Spheres of Influence in Eurasia
The end of the Cold War brought hope to the West that the world had evolved past the concept of spheres of influence. No longer, it was thought, would large Eurasian states strive to carve out territories for the expansion of their own geopolitical influence. But spheres of influence are a tenacious concept. They have been pursued throughout history and are likely to return in the coming decades.
One geopolitical constant is that the emergence of spheres of influence coincides with the pursuit by a rising or re-emerging power of higher status in international affairs. This usually takes the form of a power trying to attain a certain level of influence over neighboring states or far-flung territories.
Several large Eurasian states are aspiring toward a bigger geopolitical influence over the super-continent. China, for example, strives to attain undisputed control over the islands in the Asia-Pacific and its neighbors in Southeast Asia. And through the Belt and Road Initiative (BRI), it plans to extend its influence well beyond its immediate neighborhood into what Beijing calls "West Asia," otherwise known as the Middle East.
India, which fears China's rising power in Asia, is also pursuing an exclusive sphere of influence in south and Southeast Asia. India's geographic location and economic and military might give it a pivotal role in the region and position New Delhi as key to the Indo-Pacific strategy—the rival concept to the BRI.
Further east, Iran, though smaller in size and in economic and military power, is energetically pursuing its agenda of expanding its geopolitical influence even as it is buffeted by sanctions and other trials. Though hard-pressed by the West (particularly the US), the Tehran regime has neither desisted from its hegemonic regional drive, whether directly or via its vast network of proxy Shiite militias, nor abandoned the hope of spreading its Islamist message as far and wide as possible.
To the west of Iran is Turkey, which has been heavily involved in both Syria and northern Iraq. These activities have raised fears in the West that Ankara aims to create its own sphere of influence along its southern and southeastern borders. However, it can be argued that of all the Eurasian contenders, Turkey is perhaps the least likely to achieve this goal, and doing so might not even be Ankara's intention. There have been instances when the West ascribed unrealistic geopolitical ambitions to the Turkish leadership.
Then comes Russia, which in the past two decades has been working to extend its influence in Eurasia, primarily across the former Soviet space. These areas are considered by Moscow to be its rightful and exclusive sphere of influence. The creation of the Eurasian Economic Union (EEU) and the Collective Security Treaty organization (CSTO) reflects Russia's geopolitical aim to encompass its territory with closely linked military and economic allies.
These pivotal Eurasian states all have one thing in common. Their increasing geopolitical activity over the past two decades was the result of either an alternating magnitude of crises along their respective frontiers or a longing for their never-to-be-forgotten imperial grandeur.
Let us again take the example of Turkey. That country borders on five geographic regions with varying geopolitical importance: the Black Sea, the Balkans, the Mediterranean, the South Caucasus, and Syria-Iraq. What these regions have in common is crises of different levels that directly affect Turkey's borders. It is this matter of simple geography, not an overblown imperial agenda (as many think), that has conditioned Ankara's active foreign policy in the Middle East from at least the early 2010s.
Then comes Iran. That country's aggressive foreign policy reflects the changing geopolitical situation along its borders, which allows it to undermine the US military presence in Afghanistan and Iraq by carrying out clandestine operations against American forces and assets.
Similar arguments apply to India, Russia, and China. All three respond to varying uncertainties along their borders while simultaneously building their foreign policy ambitions around a yearning for past grandeur.
As noted, the pursuit of spheres of influence has been a factor throughout recorded history. Another interesting factor is geography. As the above-mentioned Eurasian states are mostly continental powers (either deep inland or partially bordering on seas), there is a constant fear among their political elites of land invasion, a cutting of trade routes, and spillover from border territories.
Geography largely explains why the notion of pursuit of spheres of influence can never be excised from geopolitics. Geography is also at the heart of the perpetual conflict between land and maritime powers and largely explains why the sea powers (Great Britain in its heyday; the US today) have always worked to limit the creation of spheres of influence.
Over the past 100 years, Washington has fought consistently against the creation of spheres of influence in Eurasia. This does not mean it has always been successful. During the Cold War era, for example, the US stood back from rebellions in Hungary (1956) and Czechoslovakia (1968). A similar aloofness was visible in 2008 when Russia invaded Georgia and in 2014 during the Ukraine crisis and Moscow's military moves in Crimea.
The US has always been burdened to navigate between hard geopolitical reality on the ground and exceptionalism in its foreign policy. "Realpolitik," though much despised by the American political establishment, tends to prevail. In the coming decade, as it faces Eurasian states that are actively trying to carve out of spheres of influence, the US will have to adjust to changing circumstances on the ground.
Though tensions in Eurasia are likely to rise further, Washington still possesses several foreign policy tools with which to limit the Eurasian actors' expansion of their spheres of influence. A primary ally could be India, which fears China's efforts to increase its influence in Pakistan as well as extend its military power into the Indian Ocean. For New Delhi, which is bordered from the north and northwest by an unstable Middle East and an economically poor Central Asia, the rich Southeast Asian region and consequent competition with Beijing represents the most probable foreign policy priority in the next few decades. US foreign policy decision-makers should be able to use India's resistance to China to keep Beijing's ambitious BRI in check.
Another possibility is for the US to build closer relations with Turkey by using Ankara's uncomfortable relations with Moscow over its military activities in Syria and support for Bashar Assad. Considering the divergence of Turkey's and Russia's interests on a number of issues (apart from Syria), such as Moscow's militarization of the Black Sea, territorial conflicts in the South Caucasus, and politics in the Balkans, Ankara needs American support.
In contrast to Turkey, the US has few foreign policy tools with which to limit the ambitions of China, Russia, and Iran. All three are motivated to limit US influence in Eurasia, which occasionally drives them closer. But the three pivotal Eurasian states also share wide-ranging differences that are bound to reappear once the US ceases to be a priority in their foreign policy.
The Eurasian continent of the 2020s will be a space of re-emerging or newly emerging powers either pursuing grand historical ideas or simply responding to crises along their borders. Washington will have to adjust to a certain level of emerging spheres of influence, exacerbating the troublesome debate so characteristic of US foreign policy decision making: American exceptionalism and denial of spheres of influence as a remnant of 19th-early 20th century imperial politics poised against unescapable "realpolitik."
Author's note: first published in BESA Center