World Bank Supports Croatia with the Preparation of the 2030 National Development Strategy
Minister of Regional Development and European Union (EU) Funds, Gabrijela Žalac, and World Bank Country Manager for Croatia, Elisabetta Capannelli, signed today a technical assistance reimbursable advisory services (RAS) agreement to support the preparation of the 2030 National Development Strategy (NDS) and the establishment of a new strategic planning system for Croatia.
The Croatian government agreed in December 2017 to develop a new National Development Strategy for up to 2030 to strengthen policy commitment, coordination and implementation. The NDS will become the main overarching strategic document of the country, laying the foundation for increasing Croatia's economic growth potential, boosting shared prosperity and enhancing territorial cohesion and development.
The twenty-six-month reimbursable advisory service will have three main components:
support the preparation of the 2030 National Development Strategy;
design and support the implementation of the strategic planning system; and
capacity development and facilitation of policy implementation.
"By working with prominent World Bank experts, we will establish an effective and efficient system of strategic development management, which will greatly help us to move more readily into the next financial perspective than the case was for the current 2014-2020 period, when we did not have any projects prepared in the field, which is why we had major problems with the use of EU funds at the beginning of the mandate," said Gabrijela Žalac, Minister of Regional Development and European Union (EU) Funds of the Republic of Croatia.
"We will put together our global expertise and experience to help the Croatian authorities to strengthen the national strategic planning framework. This is crucial for the successful implementation of the government policy agenda and for the efficient use of national and EU resources. Together with the Ministry of Regional Development and EU Funds, we look forward to a successful implementation of this important work," said Elisabetta Capannelli, World Bank Country Manager for Croatia.
Since joining the World Bank Group in 1993, Croatia has benefited from financial and technical assistance, policy advice, and analytical services provided by the global development institution. To date, the World Bank has supported 54 operations amounting to around US$3.5 billion in investments. Current Bank's financial engagement focuses primarily on the transport sector, and projects in health, social protection and innovation.
Reimbursable Advisory Services (RAS) are customized advisory services offered by the World Bank to its members, mostly used in borrowing and non-borrowing middle and high-income countries. RAS are requested and paid by the client using their own or third-party resources, in this case as for most of the EU countries, European Structural and Investment Funds (ESIF). Like other advisory and analytic services, RAS support clients to design or implement better policies, strengthen institutions, build capacity, inform development strategies or operations, and contribute to the global development agenda. Through these services the World Bank is able to provide global best practices, cutting-edge knowledge products and bring leading global experts to address these various challenges.
MoU between Armenian China-Eurasia Council and SIS of Renmin University of China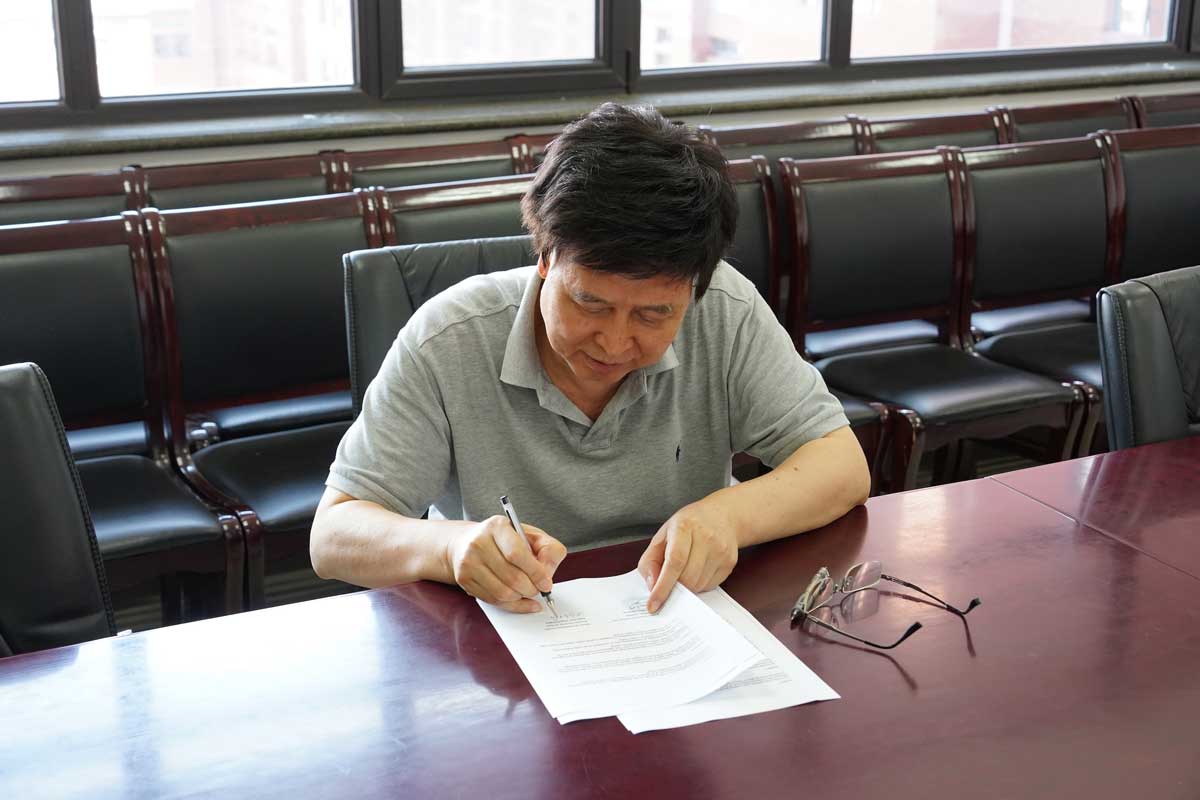 On July 7, 2022, Memorandum of understanding was signed between China-Eurasia Council for Political and Strategic Research and the School of International Studies of Renmin University of China. The cooperation of the Parties within the framework of this Memorandum of Understanding will include the following directions: conducting joint conferences, seminars, courses, expert meetings and consultations, implementation of joint research projects and preparation of publications, exchange of academic information and publications.
During last years, China-Eurasia Council for Political and Strategic Research and School of International Studies of Renmin University of China have already established cooperation. Starting from 2019, researchers of both sides attend in academic conferences, courses and seminars, such as: "Eurasian Research on Modern China and Eurasia", "RUC Area Studies Forum", "Rethinking China's Rise under the Governance of the CPC: Achievements, Initiatives and Prospects", Rethinking China's Foreign Policy" and book presentation, organized by each side.
It is also worth to mention that on April 8, 2022, both sides jointly organized "First Armenia and China Forum" dedicated to 30th Anniversary of the Establishment of Diplomatic Relations. Researchers of both sides are among co-authors of China and Eurasia: Rethinking Cooperation and Contradictions in the Era of Changing World Order book, published by Routledge in 2021.
Memorandum of understanding on cooperation between organizations was signed by Dr. Mher Sahakyan, the founding head of the China-Eurasia Council for Political and Strategic Research and Professor Yang Guangbin, the dean of Director of School of International Studies.
Dr. Mher Sahakyan emphasized the importance of this Memorandum of Understanding. He said that this agreement will provide an added impetus to bust further cooperation and implementation of academic diplomacy between both institutions. He thanked Dr. Yuntian Zheng and Professor Yang Guangbin for cooperation and support.
Professor Yang Guangbin mentioned that, congratulations on the Memorandum of Understanding between China-Eurasia Council for Political and Strategic Research and School of International Studies in Renmin University of China. Renmin University of China, which has been fostering large numbers of outstanding talents, is the first-class research base on international issues and political sciences in China. We genuinely hope to expand the academic and cultural communication between China and Armenia and enhance the relative research on this base to promote the relationship between the two countries.
Dr. Yuntian Zheng mentioned that, the Memorandum of Understanding, which is signed under the background of the 30th anniversary of the establishment of Sino-Armenian diplomatic relations, truly represents the friendship between Chinese and Armenian people. In this changing era, Belt and Road Initiative is becoming more significant in Eurasia. The scholars should be responsible for contributing to promote the relative studies. As one of the best schools in area studies, School of International Studies in Renmin University of China will make more efforts on cooperating with Armenian think tanks and universities in the future.
What is a web application and how to build it?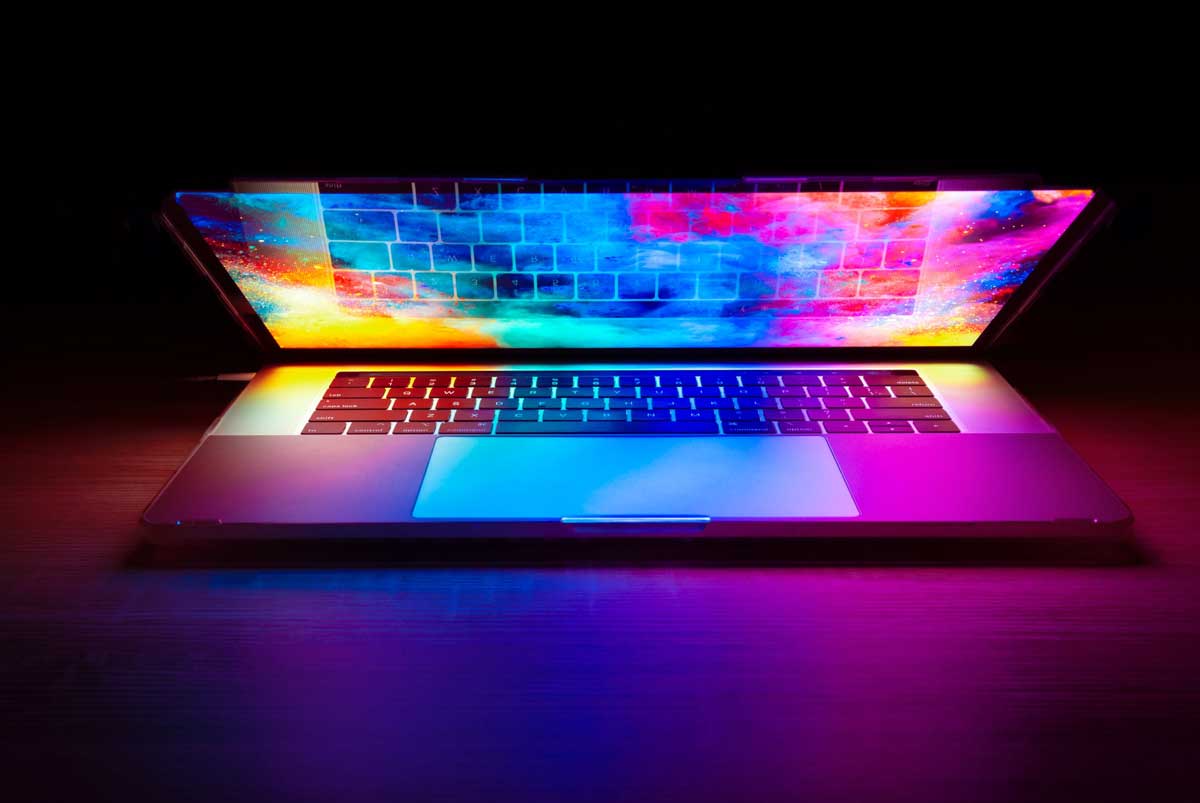 Web applications are so popular that an ordinary user does not always notice the difference between a website and a web application. These programs interact with a mobile browser and therefore are gradually replacing desktop solutions from the niche of education, media, and entertainment. Companies order web applications for businesses, e-commerce, and startups. In this article, we will discuss why you should order a web application from web development companies in Washington DC.
What is a web application?
A web application is a program with a two-tier client-server architecture. The client interacts with the user interface (UI/UX) through web browser pages. All data is stored on the server, the exchange takes place over the network using HTTP/HTTPS protocols.
The web application works as a cross-platform program regardless of the operating system in the mobile version (Android or iOS) and desktop (Mac OS, Windows, Linux). Running the program does not load the device, and only a browser on the Internet is needed to work.
When creating web applications, programmers create a complex architecture that the user interacts with after authentication. JavaScript, HTML5, and CSS programming technologies are used, as well as frameworks or code written manually.
Types of web applications
The appearance of a web application depends on the distribution of logic between the client and the server. The program is created for specific business tasks. For example, Infoshell is ordered to develop the following types of web services:
Portal Web App (portals of increased complexity).
Multifunctional project for effective optimization of business processes.
Tasks:
improve the quality of customer service;
improve the performance of employees;
improve communication between departments of the company;
ensure the mobility of employees;
make it easier to work with documents;
give the opportunity to hold PR events of any complexity.
Custom-designed systems.
CRM is a powerful tool for automating work with customers, effectively solving the problems of control, and planning for business development.
Tasks:
maintain the integrity of the client base;
provide sales analytics;
increase sales;
optimize the work of staff;
reduce paperwork.
ERP system is developed for large enterprises, it opens up new business opportunities.
Tasks:
standardize reporting forms and information systems;
improve communication between departments;
synchronize processes;
establish integration with partners.
E-commerce systems (E-commerce, Marketplaces).
E-commerce provides services/products to customers through the web. Clients receive and process orders, and manage the status of applications.
Tasks:
receive detailed information about the requests of individual consumers;
promote a new product on the market;
reduce transaction costs;
shorten the path of the product to the consumer.
Benefits of web app development
Web apps are dynamically progressing, which allows you to develop custom mobile applications and complex web services. These programs are easy to develop and cost-effective due to these advantages:
Cross-platform compatibility. There is no need to develop a separate platform. The program is available in a smartphone or computer browser (Safari, Google Chrome, Firefox, Opera), on any operating system.
Network security. Programs process requests through the secure HTTPS data transfer protocol. The entry point is protected by a centralized configuration. User data is stored on a cloud server, protected from loss even if the hard drive is damaged.
Do not use client software. It is installed regardless of the characteristics of the hardware. Installation is not expensive, and the update is downloaded automatically on the server. The client interface is updated automatically the next time the page is loaded.
Reduced costs. There is no requirement to develop a platform for Android and iOS. Functionally, it is not inferior in performance to its desktop counterparts.
Scalability. A large amount of data is processed by hardware resources without rewriting the code, as well as changing the architecture.
Stages of developing web applications
Let's consider the necessary stages of web application development.
Creation of UI/UX design.
An intuitive interface of the working model of the program is created without programming steps.
Experts pay attention to:
screen transitions,
image graphics,
branding elements,
buttons and forms.
Visual elements are created in the design of a web application to include the user registration process, login, search/placement/order of goods, navigation, profile creation, and making payments.
Backend development.
The key stage of creating the internal part determines the entire operation of the web application. At this stage, a structure invisible to the client is created – a database, a server, and business logic. Developers use the following programming languages ​​for server operations: PHP, Python, Java, and C#. In the internal development of server applications, frameworks are used: Node.js, Laravel, Flask, Ruby on Rails, and others.
During internal development developers perform:
servicing external interface requests,
authorization with client authentication at login,
creating, reading, and updating data.
Front-end development.
The external interface part is created in the following programming languages HTML, CSS, JavaScript, and AJAX. The most popular framework Angular, React JS, and Vue JS are also applied – these coded modules save development time.
At this stage, developers test the responsiveness and usability of the interface on different types of devices so that the user experience is consistent. The speed of work should not depend on the size or resolution of the screen.
Software testing.
Experts conduct testing of all important software operations. Most common tests:
Usability testing of the interface (quantitative + qualitative research). Experts check connectivity, database connectivity, links between pages, and overall user experience.
Performance check – data transfer rate, rendering, user input processing. The work is checked under heavy load, as well as at different Internet speeds.
Interface Testing (UI Testing) – the convenience of the user interface is determined, as well as the work of the server with the internal part of the system.
Compatibility – the product is tested on different browsers and devices.
Security – check for weaknesses and vulnerabilities.
Hosting and deploying a web application.
After purchasing a domain and choosing cloud storage, the hosting provider runs a web application on the server for users to access in a browser. Deployment requires:
source code repository;
webserver with SSH deployment key setup;
SSH access to the server.
Conclusion
A web application is a site with interactive elements. They allow users to interact: click buttons, fill out forms, request a price, and make purchases. Email clients, social networks, search engines, online stores, and project management programs are all examples of such applications. If you are thinking about web application development, Inoxoft is a great choice. The company turns web applications into powerful tools to meet customers' requirements and fulfill end-user expectations.
Why should M-Learning be the preferred method of training?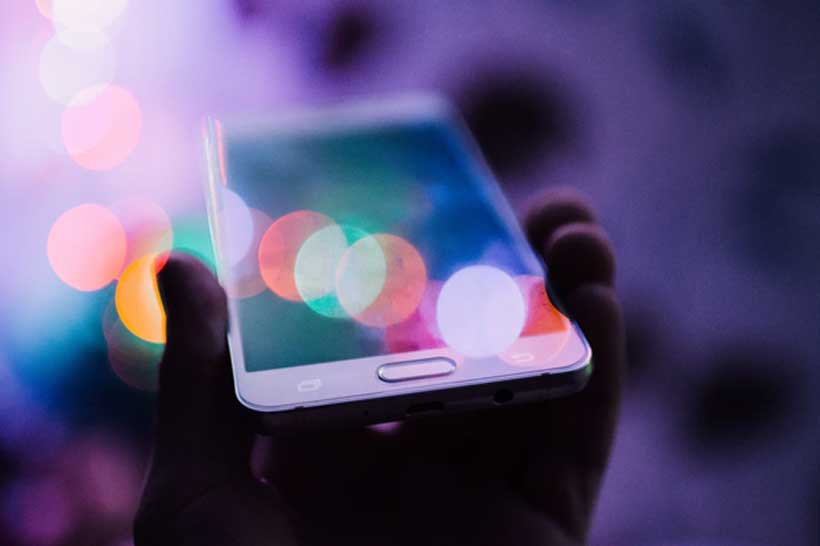 Technology continues to progress in leaps and bounds, affecting every aspect of daily life. Mobile devices are the assets that will do everything and hold all the essential information for you, from choosing to stay connected to browsing information at a glance to managing tasks.
One area where technology has had a significant impact is in the field of education. Organizations have continued to expand their workforce globally over the last decade to attract the best skills. If these employees had to travel from one location to another, it would cost a fortune to provide them with the best-in-class training courses. It also consumes a significant amount of productive time for employees. To overcome this challenge, organizations have come up with e-learning programs that one can take up from anywhere with no location constraint.
With further advancements in technology, smartphones have started to replace the desktop. The same happened with the learning programs as well, and the learning management systems were developed in such a way that the course content could be accessed from any kind of device. The organizations now develop courses that can easily be downloaded on your mobile phones, thus making it easy for the learner to access them anywhere, anytime.
Since the term "mobile learning" was coined, its popularity has increased. In a post-pandemic world, the importance of mobile learning has grown exponentially. Even before the pandemic, training evoked the feeling of a confined space with a trainer giving instructions. However, virtual training is now the standard method of instruction, where organizations, hiring managers, and employees can interact and benefit from m-learning.
Though there are plenty of advantages to learning through mobile learning, listed below are some of the important factors for leveraging it.
Make use of mobile apps.
Although the use of mobile apps is increasing. It was not recommended for formal training since developing a user-friendly app takes time and effort. It could also be used to create online tests or performance assistance tools in situations where design and aesthetic appeal are affected.
Microlearning
The courses delivered through mobile apps are made into smaller chunks of topics that are easier to grasp and learn without breaking the continuity. These bite-sized micro lessons are easy to access for brushing up or referring to the context.
Multi-Device Support
The content developed supports multiple devices. This means that the user can log in from various devices like desktops, laptops, mobiles, tablets, etc. The content is curated in a way that optimizes itself based on the device, so you get a seamless experience from all the devices.
Employee Education
Your staff will be able to study the training content at their own pace with a corporate LMS. You will be able to remove the interruptions related to traditional learning. You can reduce worker training costs through m-learning options. This is because you will spend far less time and expense than if you brought in specialized teachers to give conventional seminars. You will also have an improved understanding of the individual's progress with incorporated reporting and monitoring tools.
Flexibility
With handheld devices becoming a part of our lives, m-learning provides the flexibility of accessing the course material from anywhere without turning the pages of those bulky books. Also, searching for the required information is much easier with the search option. Instead of making lengthy notes, you can easily learn through interactive multimedia options provided through m-learning.
Turnaround time and knowledge exchange:
Because of the accessibility of mobile phones, a learner can instantly turn to their peer group when a question is raised and get it resolved. Mobile learning facilitates collaboration, sharing of ideas, suggestions, and conversation. All of this will increase employee and trainer involvement and communication.
Collaboration
While going through the chapters, you might come up with many doubts that used to remain unanswered while studying through traditional methods. You even tend to lose interest in the subject if the doubts keep piling up. In the case of m-learning, you get the option of collaborative learning, where you can be a part of online communities. These social communities help you resolve your queries and doubts and share knowledge, making the topics more interesting and engaging.
Gamification
It is difficult for humans to focus for long periods of time. Normally, we take small breaks to freshen up, either by playing games or by watching videos. These modes are great stress-busters. Imagine if lessons could be delivered in the form of videos and assessments in the form of games; learning any new concept, no matter how complex, would be enjoyable. M-learning does the same, making the program more engaging and interactive.
Gamifying the m-learning process engages learners. The more invested and involved they are, the better they will learn and benefit the organization. Gamification keeps learners engaged and can result in high success rates. They encourage healthy challenges and provide bonuses and points to trainees and students. When you want to start something different and interesting, gamification is a great option.
High Completion Rate
With all the benefits mentioned above, it is easy to get involved in learning any new topic. It keeps the learners engaged and motivates them to complete the program by breaking the monotony of reading long paragraphs from the book. With this kind of learning, knowledge retention is also for a longer period, and the learner ends up getting better grades in their evaluations.
Conclusion
Reading lengthy paragraphs and articles to learn a concept is not one looks forward to. The advancement of technology and mobile phones has done a good thing for the world. It keeps humans more linked to one another. Mobile learning tends to increase commitment and motivation, resulting in a high return on investment in training. As a result, there are multiple reasons to use m-learning to boost employee interaction. The m-learning programs are designed to overcome this by fitting in only the required content on the screen without scrolling up and down making learning responsive.