World Bank Supports Croatia with the Preparation of the 2030 National Development Strategy
Minister of Regional Development and European Union (EU) Funds, Gabrijela Žalac, and World Bank Country Manager for Croatia, Elisabetta Capannelli, signed today a technical assistance reimbursable advisory services (RAS) agreement to support the preparation of the 2030 National Development Strategy (NDS) and the establishment of a new strategic planning system for Croatia.
The Croatian government agreed in December 2017 to develop a new National Development Strategy for up to 2030 to strengthen policy commitment, coordination and implementation. The NDS will become the main overarching strategic document of the country, laying the foundation for increasing Croatia's economic growth potential, boosting shared prosperity and enhancing territorial cohesion and development.
The twenty-six-month reimbursable advisory service will have three main components:
support the preparation of the 2030 National Development Strategy;
design and support the implementation of the strategic planning system; and
capacity development and facilitation of policy implementation.
"By working with prominent World Bank experts, we will establish an effective and efficient system of strategic development management, which will greatly help us to move more readily into the next financial perspective than the case was for the current 2014-2020 period, when we did not have any projects prepared in the field, which is why we had major problems with the use of EU funds at the beginning of the mandate," said Gabrijela Žalac, Minister of Regional Development and European Union (EU) Funds of the Republic of Croatia.
"We will put together our global expertise and experience to help the Croatian authorities to strengthen the national strategic planning framework. This is crucial for the successful implementation of the government policy agenda and for the efficient use of national and EU resources. Together with the Ministry of Regional Development and EU Funds, we look forward to a successful implementation of this important work," said Elisabetta Capannelli, World Bank Country Manager for Croatia.
Since joining the World Bank Group in 1993, Croatia has benefited from financial and technical assistance, policy advice, and analytical services provided by the global development institution. To date, the World Bank has supported 54 operations amounting to around US$3.5 billion in investments. Current Bank's financial engagement focuses primarily on the transport sector, and projects in health, social protection and innovation.
Reimbursable Advisory Services (RAS) are customized advisory services offered by the World Bank to its members, mostly used in borrowing and non-borrowing middle and high-income countries. RAS are requested and paid by the client using their own or third-party resources, in this case as for most of the EU countries, European Structural and Investment Funds (ESIF). Like other advisory and analytic services, RAS support clients to design or implement better policies, strengthen institutions, build capacity, inform development strategies or operations, and contribute to the global development agenda. Through these services the World Bank is able to provide global best practices, cutting-edge knowledge products and bring leading global experts to address these various challenges.
Abu Dhabi Fund for Development Loans Worth over US$50 Million Available
Abu Dhabi Fund for Development (ADFD) and The International Renewable Energy Agency (IRENA) are inviting applications for more than US$50 million in funding through the IRENA/ADFD Project Facility. The ADFD-financed initiative is available to government-guaranteed renewable energy projects in developing countries that seek to increase energy access, improve livelihoods and advance sustainable development.
ADFD has committed US$350 million (AED1.285 billion) in concessionary loans over seven annual funding cycles to renewable energy projects recommended by IRENA.
The facility welcomes proposals for projects – especially those submitted by ministries, public utility entities and rural electrification agencies – that are able to obtain a government guarantee for the ADFD loan.
"Renewable energy can have a powerful impact on the livelihoods of people across the globe," said IRENA Director-General Adnan Z. Amin. "It is the most cost-competitive option to expand access to energy and improve socio-economic welfare while creating jobs and empowering local communities. Now in its seventh funding cycle, the IRENA/ADFD Project Facility has a proven track record of driving positive change through renewable energy deployment, supporting developing countries to benefit from the energy transformation."
For his part, His Excellency Mohammed Saif Al Suwaidi, Director General of ADFD, said: "Since its launch in 2012, the IRENA/ADFD Project Facility has continued to deliver on the UAE's promise to introduce renewable energy solutions in developing countries as a sustainable and long-term alternative to conventional energy sources. Advancing the renewable energy sector helps achieve the UN's Sustainable Development Goals, as well as create jobs and stimulate economic growth. We are proud of the milestones this facility has marked, and look forward to receiving cutting-edge and impactful applications for the seventh and final funding cycle."
In the first five cycles, the IRENA/ADFD Project Facility allocated US$214 million to 21 renewable energy projects across the globe, covering up to 50 per cent of the project costs. The efforts will bring more than 100 megawatts of renewable energy capacity online, improving the lives of over a million people through energy access. Spanning Asia, Africa, Latin America and Small Island Developing States, the projects encompass the complete spectrum of renewable energy sources – wind, solar, hydro, geothermal and biomass – and technologies. To fulfil its commitment to contributing a total of US$350 million towards sustainable development, ADFD will allocate all outstanding funds by the seventh and final cycle.
The projects selected for the sixth funding cycle will be announced in January 2019.
Summary applications for the seventh cycle will be accepted until 17:00 GST on 14 February 2019.
Digital Technology Will Help Djibouti Leap into the Future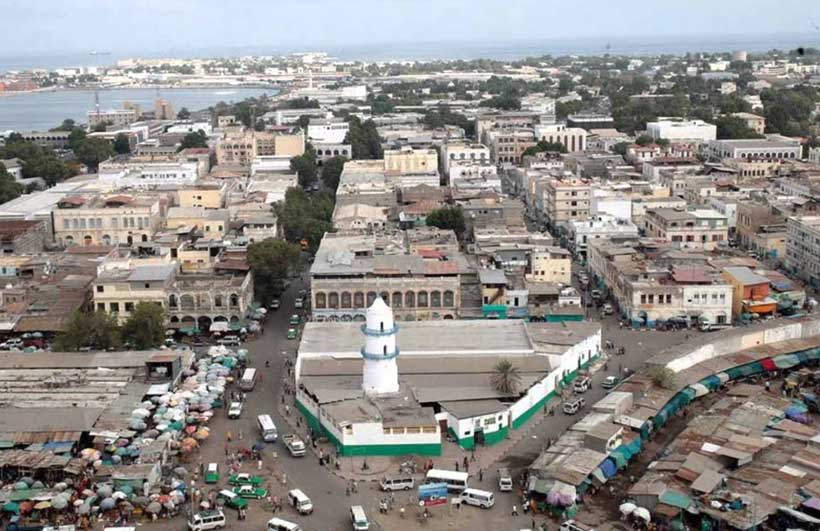 Digital technology will have a critical part to play in boosting Djibouti's socio-economic development and meeting the ambitious goals set out in its national strategy, Vision Djibouti 2035. As a key step toward building a strong, inclusive digital economy, the Government of Djibouti and the World Bank are co-hosting a high-level event that will explore the potential benefits of digital development and propose a concrete roadmap of action.
"Disruptive technologies are creating new business models, opening up new markets, and giving consumers access to more products and services than ever before. It is hard to overstate the economic potential of these transformations," said Ilyas Moussa Dawaleh, Djibouti's Ministry of Economy and Finance. "In a country like ours, developing a high-performing digital ecosystem will provide a unique chance to stimulate the economy and create jobs. The Digital Economy conference starting today will bring us one step closer to this vision."
"The digital sector will be key to improving the lives of Djiboutian people, expanding our economy, and strengthening our position as a logistics and commercial hub. With eight submarine cable landing on our shores, there is no doubt Djibouti has what it takes to become a digital leader in the region," noted Abdi Youssouf Sougueh, Minister of Communications. "We are keen to bring in development partners like the World Bank to leverage this infrastructure to the fullest and reinforce all the other fundamentals that are necessary to nurture a vibrant digital economy."
The conference will bring together a wide range of government representatives, technology pioneers, and development partners. Building on this uniquely diverse combination of knowledge and global perspectives, participants will assess Djibouti's digital landscape, share international best practices, discuss how technology can help modernize all sectors of the economy, and outline a clear strategy and action plan for digital development in the country.
"Countries around the world are leveraging digital innovation to accelerate economic growth and build a better future for people, and Djibouti is very well positioned to gain from that approach," said Boutheina Guermazi, World Bank Director for Digital Development. "I am confident this event will pave the way for close collaboration on digital development between the Word Bank, Djibouti, and countries across the Middle East and Africa."
In addition to discussing Djibouti's opportunities and challenges, the event will also highlight the need for bolder action on digital development engagement across the region.
Sessions will cover all key dimensions of digital development, with a focus on how to strengthen the five pillars of the digital economy: digital infrastructure; innovation and entrepreneurship; digital financial services and identification; digital platforms; and digital literacy and skills.
"Technological innovation holds great promise for Djibouti. By harnessing the full power of the digital economy, the country could see significant GDP growth, create a future-proof labor market, and raise living standards for all segments of the population. We stand ready to work hand in hand with Djibouti on this journey, to help create the right conditions for a thriving digital sector," said Atou Seck, World Bank Resident Representative in Djibouti.
The first shopping tourism project in Mexico
The World Tourism Organization (UNWTO) and the Municipality of León (Guanajuato, Mexico) have signed an agreement to carry out the country's first project to develop Shopping Tourism, with the support of the Ministry of Tourism of the State of Guanajuato.
The project is expected to serve as an international reference point and as a showcase at major tourism forums.
The Tourism Observatory of the State of Guanajuato has been a member of the UNWTO International Network of Sustainable Tourism Observatories since 2014. At the World Tourism Organization's General Assembly held in Medellín, Colombia, in September 2015, Guanajuato expressed its interest in being one of the destinations to develop a project on shopping tourism, and León was the selected destination in light of the fact that 27% of its tourists visit the city to go shopping.
The World Tourism Organization (UNWTO) is the United Nations agency responsible for the promotion of responsible, sustainable and universally accessible tourism.
The project will help León (Guanajuato, Mexico) to develop innovative shopping tourism offerings that link the public and private sectors and that highlight the destination's tourism attractions and products as well as tourism's contribution to socio-economic development, which includes the creation of jobs directly in the tourism sector and in the many activities related to the sector.