President Trump's tariffs and duties and the transformation of the world economy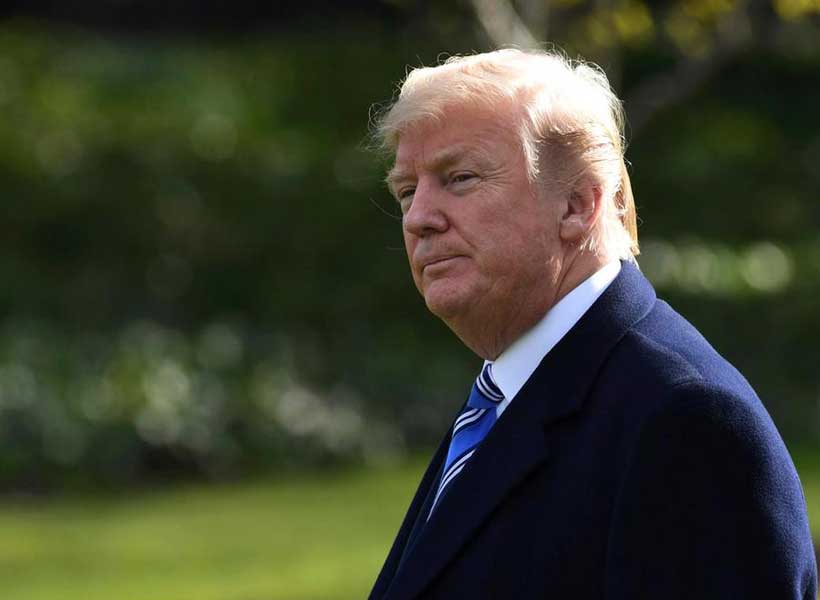 The 45thPresident of the United States, Donald J. Trump, keeps on repeating he wants to make America "great again".
Hence, first and foremost, he wants to reindustrialize his country which, in fact, is currently the world champion in  the loss of productive, manufacturing or industrial companies.
The birth of a country that now consumes without producing much, namely the USA, materialized initially under Reagan's Presidency, but continued rapidly with the successive Presidents.
For example, at the end of the 1960s, the US industrial labour force was at least 35% of the total number of people employed, while currently this labour force is only 20%.
Since 2001 over 70,500 companies with more than 500 employees have been closed down definitively.
The Gospel of Matthew (4:1-11) perfectly clarifies the situation of the post-productive post-economy – if we can use this expression.
Jesus Christ, who was hungry after having fasted forty days and forty nights in the desert, was tempted by the devil who told him: "If you are the Son of God, command these stones to become loaves of bread".
Jesus answered to the devil: "Man shall not live by bread only, but by every word that comes from the mouth of God".
Hence Jesus – as a great economist – explains to the devil that we must not change the Creation and replace God, but  instead follow Smith's liberal and socialist labour theory of value.
Without the processing and transformation of materials – according to their laws – there is no value and therefore not even price.
Only manual or intellectual work, in fact, does transform materials, but never creates and hence does not even destroy them.
Hence we should produce only those goods and services that the market really asks for, without useless miracles, which are already incorporated in the Being as it is.
But let us revert to the economy of the powerful and stable North American de-industrialization process.
However, some sectors of US companies are still active, such as semiconductors and electronics, while clothing, for example, has fallen by 60% despite the US population has almost doubled since 1950.
When this happens, high value-added work increases, while all productive activities having a low incidence of unit value have definitively been delocalized outside the  USA (and the EU – although in this case, the debate has a political, military and strategic nature).
It is worth recalling that immediately before the first subprime crisis of 2016, the US industrial production had fallen by 15% – and this was certainly not by mere coincidence.
Later it started to grow again by approximately 4% – with many sectoral differences -in the years in which the United States managed to move their financial crisis elsewhere.
But let us revert to the factories that the US President deems necessary to make America great again, and to the specific policy of import and export duties imposed by President Trump in record time.
In fact, on March 1, 2018, the President announced it would imposed a 25% customs duty on steel imports from China and a 10% additional one on aluminium imports from China.
This, however, increases the production costs of the aforementioned US sectors that still handle and stand up to global competition, which obviously recoup the money lost from end customers, by increasing prices.
If – like the USA, but perhaps not for much longer – a country still lives on electronic manufacturing and components, the increase in the factory unit prices leads to an increase in the final price and, hence, restricts domestic or foreign markets.
Any price increase, albeit small, leads to a decrease in the buyers of those goods. Pareto taught this to us ad nauseam.
But clearly it was not enough.
Later, on April 3, President Trump announced he would  impose further 25% duties on additional 50 billion Chinese imports of electronics and aerospace products, as well as  machine tools.
This means that – paradoxically, but not too much –  President Trump wants to slow down precisely the  productive sectors that China deems strategic for the future, as shown in its Plan for 2025.
In 2017 China produced a total of 23.12 trillion US dollars, calculated on the basis of power purchasing parity (p.p.p.).
Currently the EU only ranks second, with 19.9 trillion US dollars, again calculated as p.p.p. In 2016 it was the world's top  producer.
The United States only ranks third, with a yearly product of only 19.3 trillion dollars.
Financial stones cannot be turned into loaves of bread.
In spite of everything, China has a yearly per capita income of 16,600 US dollars, while the US yearly per capita GDP is equal to 59,500 US dollars.
Scarce domestic consumption, all focused on exports, is the Chinese model that has developed since Deng Xiaoping's "Four Modernizations", which survives only in an area in which all macroeconomic variables are not left to some "market" invisible hands, but to a central authority.
However, this is exactly the reason why China is the largest world exporter.
Hence it rules end markets.
In 2017, it shipped abroad 2.2 trillion US $ worth of goods and services.
Currently 18% of Chinese products are exported to the United States.
This much contributes to the US trade deficit, which currently amounts to 375 billion US dollars.
China is also the second largest importer in the world, to the tune of 1.7 trillion dollars in 2017.
The mechanisms of interaction between China and the United States, however, are even more complex than we could guess from these scarce data and statistics.
It is not by mere coincidence that China is still the largest holder of US public debt.
In January 2018, China held 1.2 trillion in US government debt securities, i.e. 19% of the US public debt held by foreign investors.
A very powerful monetary, political, strategic and even military leverage.
Obviously China buys US securities to back the value of the dollar, to which the yuan is pegged.
However, it devalues its currency (and hence the US dollar) when Chinese prices need to be kept competitive.
Therefore, while the United States wants to increase the yuan value, with a view to favouring its exports, China threatens to sell its US public debt securities immediately.
The dollar increased by 25% between 2016 and 2016, but since 2005China has devalued the yuan.
A very clear example of aggressive monetary pegging.
Moreover, the issue of China's unfair commercial behaviour is now long-standing and it was also raised by many candidates to the US presidential elections.
In fact the success of Paulson, the former US Treasury Secretary, was to reduce the American trade deficit with China and to later ask for opening to foreign investment in key sectors of the Chinese economy.
For example in the banking sector, thus putting an end – in some cases – to the Chinese practice of export subsidies and administered and capped prices.
Just deal with realism and intelligence and Chinese Confucianism can find solutions to everything.
The other side of the Chinese miracle, however, is the very high debt of companies and households, which is obviously  still connected to the balance between the yuan and the US dollar.
In this case, however, the programmed slowdown of the Chinese GDP growth and the limits on strong currency exports, as well as the control of wages and profits are enough.
But let us revert to President Trump's tariffs and duties.
In fact the US President has imposed these new tariffs and duties on Chinese imports to force China to remove the  foreign investors' obligation to transfer technology and patents to their Chinese partners.
Nevertheless China trades many productsit could also manufacture on its own just because it wants to fully open Western intellectual property rights for its companies.
A few hours later, however,  China responded to President Trump with a 25% increase in duties on 50 billion dollars of US exports to China.
On April 6, President Trump further reacted by stating he would call for the imposition of other duties on additional  100 billion dollars of imports from China.
It is worth noting, however, that this accounts for only  a third of total US imports from China, which is considering the possibility of responding harshly to President Trump by steadily increasing tariffs and duties for all US products entering Chinese markets.
Besides the issue of relations with China, however, the other side of the US tariff and duty issue is the NAFTA  renegotiation, officially requested by President Trump on August 16, 2017.
It should be recalled that the North American Free Trade Agreement is the largest commercial agreement currently operating in the world, signed by Canada, USA and Mexico.
Firstly, President Trump wants Mexico to cut – almost entirely – VAT on imports from the USA and put an end to the programme of maquiladoras, i.e. the factories owned by foreign investors in Mexico, in which the components temporarily imported into that country under a duty-free scheme are assembled or processed.
The maquiladoras programme started in 1965 to reduce the huge unemployment in the North Mexican regions, but currently there are at least 2,900 such factories between Mexico and the USA producing 55% of total Mexican export goods.
They mainly manufacture cars and consumer electronics, which are exactly the sectors that – as already seen – President Trump  wants to revitalize.
Obviously the current US Presidency wants to dismantle the maquiladoras on its Mexican border, where 90% of such companies are located.
Thanks to these special factories, Mexico competes directly with US workers, considering that the local Central American workforce is much cheaper.
Thanks to this mechanism of cross-border production outsourcing – between 1994 and 2010 alone – 682,900 US jobs moved to Mexico, with 80% of US jobs lost in the manufacturing sector.
Moreover, again due to NAFTA, as many as 1.3 million jobs in Mexican agriculture were lost.
In fact, following the removal of duties between the USA and Mexico, the latter was flooded with US produce below cost and subsidized by the State.
All this happened while the Central American administration cut agricultural subsidies – which will soon happen also in the crazy EU – and focused the little State aid left for agriculture to the big haciendas, thus destroying and ruining small farmers.
Liberal and free-trade masochism.
NAFTA, however, also has many advantages for the United States.
Without the tripartite inter-American agreement, North American food prices would be significantly higher, while also oil and gas from Mexico and Canada would be much more expensive for US consumers.
As Carl Schmitt taught us, the American Monroe Doctrine (epitomized by the slogan "America to the Americans") was developed above all against Europe. Nevertheless, the agreements like NAFTA allow to share – at least partially – the benefits of increased trade between the USA, Canada and Mexico in a less asymmetric way than usual.
The US primacy theorized by Monroe in 1823 and later rearticulated by Roosevelt in his State of the Union address in 1904, with the Roosevelt Corollary whereby  "chronic wrongdoing may in America, as elsewhere, ultimately require intervention by some civilized nation and force the United States, although reluctantly, in flagrant cases of such wrongdoing, to the exercise of an international police  power", holds true also at economic level.
But are we currently sure that the most civilized nation is still the Northern one?
Just to better understand what we are talking about, it should be noted that the NAFTA agreement is made up of 2,000 pages, with eight sections and 22 chapters.
As such, it is currently worth 0.5% of the US GDP.
Since the official implementation of this agreement in the three countries which have adopted it, North American exports have created as many as 5 million jobs, with the creation of 800,000 additional jobs in the USA alone.
Nevertheless approximately 750,000 other jobs have also been lost in the United States alone, mainly due to the transfer of US activities to Mexican maquiladoras.
Hence a slight surplus.
Moreover, NAFTA has anyway ensured the status of "most favoured nation" to Canada and Mexico and has removed all tariffs and duties for the goods produced in one of the three Member States. It has finally established certain and clear procedures for settling trade disputes between the companies of every country belonging to it.
But above all NAFTA enables the United States to better compete with EU and Chinese products, by reducing the prices of the NAFTA goods wherever they are produced.
Also in this case, however, President Trump has threatened to walk out of the inter-American trade treaty and impose a 35% duty on imported Mexican products.
The aim is obviously to bring back investment in the maquiladoras to the United States.
Is this useful, also with regard to an evident trade war with the EU, Japan and China, as usual?
Is there currently sufficient real liquidity in the United States to back the supply increase which is thus created, with the return of all these productions back home?
Or is the idea prevailing of having everything be bought on credit, with all the consequences we can easily imagine?
Or is it possibly a matter of sending the NAFTA productive surplus back to European, Chinese and Asian markets?
Moreover, with specific reference to another multilateral trade agreement, the Trans-Pacific Partnership (TPP), President Trump announced he would like to establish a series of new bilateral trade relations that the US President likes more than the multilateral ones.
It is worth recalling that the TPP applies to the USA and to other 11 countries around the Pacific Ocean, namely Australia, Brunei, Canada, Chile, Malaysia, Japan, Mexico, New Zealand, Peru, Singapore and finally Vietnam.
All these countries together account for 40% of the total global GDP, which is currently equal to 107.45 trillion US dollars annually. They are also worth over 26% of world trade per year and as many as 793 million global consumers.
Obviously the list does not include China and India, considering that the TPP architecture has been designed to surround, close or at least limit the growth of the two great Asian countries.
President Trump also wants to renegotiate the TPP, which  by2025 is expected to increase trade among all Members States to the tune of 305 billion us dollars per year.
Hence if President Trump walks out of the TPP, many Member States will look to China for replacing the USA – and, indeed, many of them are already doing so.
Therefore the US President's idea is to make the United States grow – through this wave of various forms of protectionism – by at least 6% a year, with an expected 3% net tax increase.
Too much. It would inevitably lead to high inflation and the classic boom-bust cycle.
If the economy grows by 2-3% a year, the cycle can expand almost indefinitely.
Conversely, if there is too much money looking for too few goods to buy, inflation will always come and the booming phase will stop all of a sudden.
Hence the bust materializes, with the quick reduction of wages and credits, as well as with an increase in prices and interest rates.
Therefore President Trump's very dangerous idea is that –  in such a monetary and economic context -the United States can keep on borrowing all the liquidity needed because, as he said recently, "we never default, because we can print our currency".
This is true. But if too many green bucks are printed, interest rates will rise immediately and this new version of Reagan-style supply-side economics will be stopped.
Finally a very serious recession would materialize, which currently would not be so easy to export to "friendly" countries.
Recently the dollar area has much shrunk.
It is no longer true –  as the former US Treasury Secretary John Connally once told to his European colleagues – that "the dollar is our currency, but it is your problem".
So far, however, President Trump has decided 29 commercial or financial deregulation operations and over 100 internal guidelines and directives to the Administration, as well as other 50 new global market rules discussed by the Congress.
On February 3, 2017, the US President also decided to reform and almost repeal the rationale of the Dodd-Frank Wall Street Reform Act, with rules and regulations further reducing checks and audits on banks, which are no longer obliged to send to the Treasury Ministry data and information about the loans granted.
Moreover the banks with clients' deposits lower than 10 billion US dollars must not even abide by the Volcker Rule, which forbids banks to use clients deposits to make profit.
Therefore, since 2015, banks cannot hold hedge funds and private equity funds.
Nowadays, however, with the reform of the Dodd-Frank Act, many credit institutions can avoid these difficulties and restrictions and play roulette with clients' deposits.
For the new US lawmaker, Volcker's and Greenspan's policy was a way to avoid the implosion of the US financial system, after the fatal end of the Glass-Steagall Act which had been lasting since 1933.
It is worth recalling that the Glass-Steagall Act had come into force when the Roosevelt's Presidency decided to imitate the Fascist legislation of the new separation between deposit banks and merchant or investment banks.
Banks did not want the Glass-Steagall Act because they wanted to be "internationally competitive".
They also wanted to create money at will, regardless of the relationship between investment and collection.
What happened is before us to be seen.
President Trump wants to abolish even the Departments of Education and Environmental Protection, with an increase in military spending that is supposed to lead to a total public deficit of 577 billion US dollars.
Hence, in this new context, can the US Presidency avoid the Chinese commercial pressure and also ensure that the jobs repatriated to the USA from NAFTA, from negotiations with Japan, from the TPP and the rest of the multipolar trade system are such as to back the dollar without creating excessive inflation?
Moreover, all international trade experts agree that it is not the simple and traditional tariff barriers – but rather the non-tariff ones, which are very fashionable today – to cause real problems.
In short, we need to consider trade policy together with  strategy: if US protectionism increases, the growth of peripheral economies will decrease.
Thust here will be increasing possibilities of crisis in developing countries, while China's desire to replace the USA in multilateral economic mechanisms that directly affect it may increase enormously.
Also the desire of global US competitors, such as the EU, to replace US exports at unchanged rates – at least for a short lapse of time – may increase.
There is no need for dumping – non-tariff transactions and the quality standard of made-in-Europe products are enough.
Therefore, nowadays, nothing is certain.
Certainly not US protectionism, of which we have noted  the dangers for North America and also for its geo-economic partners. Not even universal free trade, which does not consider the political evaluations and the economic, monetary and military planning of the various world commercial areas, is feasible and practicable.
Indeed, as in military policy, a great agreement – as the initial GATT was – is required in the current world market, with a view to establishing – for at least ten years – the areas and spheres of economic and productive influence and their possible future changes.
There is no free trade without planning.
Will Geneva Be Any Different Than Helsinki?
Any meeting between the leaders of Russia and the U.S. is inevitably an important international event. At some point in history, such summits decided the fate of the entire world, and the world held its collective breath as it followed Kremlin-White House talks on strategic arms or the two sides seeking agreements on urgent regional problems or any political signals coming from the superpower capitals prior to another round of negotiations.
The bipolar era has long been gone, and the Russia-U.S. relations are no longer the principal axis of international politics, although the suspense over bilateral summits remains. As before, the two countries are engaged in "top-down" interaction. Summits give the initial impetus to Moscow and Washington's cumbersome bureaucratic machines, then diplomats, military personnel and officials start their assiduous work on specific issues, collaboration between the two countries' private sectors and civil society perks up, the media gradually soften their rhetoric, bilateral projects in culture, education and science are gradually resumed.
Still, there are annoying exceptions to this general rule. In particular, the latest full-fledged Russia–U.S. summit in Helsinki in July 2018 failed to trigger improvements in bilateral relations. On the contrary, Donald Trump's meeting with Vladimir Putin in Finland's capital aroused massive resentment among the anti-Russian Washington establishment. Ultimately, on returning home, the U.S. President had to offer awkward apologies to his supporters and opponents alike, and relations between the two countries continued to rapidly deteriorate after the summit.
Surely, nobody is willing to see another Helsinki scenario in June 2021, this time in Geneva. Yet, do we have good reason to hope for a different outcome this time? To answer this question, let us compare Donald Trump and Joseph Biden's approaches to Russia-U.S. summits and to bilateral relations at large.
First of all, in Helsinki, Trump very much wanted the Russian leader to like him. The Republican President avoided publicly criticizing his Russian counterpart and was quite generous with his compliments to him, which inevitably caused not only annoyance but pure outrage in Washington and in Trump's own Administration. Joe Biden has known Vladimir Putin for many years; he does not set himself the task of getting the Russian leader to like him. As far as one can tell, the two politicians do not have any special liking for each other, with this more than reserved attitude unlikely to change following their meeting in Geneva.
Additionally, in Helsinki, Trump wanted, as was his wont, to score an impressive foreign policy victory of his own. He believed he was quite capable of doing better than Barack Obama with his "reset" and of somehow "hitting it off" with Putin, thereby transforming Russia if not into a U.S. ally, then at least into its strategic partner. Apparently, Biden has no such plans. The new American President clearly sees that Moscow-Washington relations will remain those of rivalry in the near future and will involve direct confrontation in some instances. The Kremlin and the White House have widely diverging ideas about today's world: about what is legitimate and what is illegitimate, what is fair and what is unfair, where the world is heading and what the impending world order should be like. So, we are not talking about a transition from strategic confrontation to strategic partnership, we are talking about a possible reduction in the risks and costs of this necessarily costly and lengthy confrontation.
Finally, Trump simply had much more time to prepare for the Helsinki summit than Biden has had to prepare for Geneva. Trump travelled to Finland eighteen months after coming to power. Biden is planning to meet with Putin in less than five months since his inauguration. Preparations for the Geneva summit have to be made in haste, so the expectations concerning the impending summit's outcome are less.
These differences between Biden and Trump suggest that there is no reason to expect a particularly successful summit. Even so, we should not forget the entire spectrum of other special features of the Biden Administration's current style of foreign policy. They allow us to be cautiously optimistic about the June summit.
First, Donald Trump never put too much store by arms control, since he arrogantly believed the U.S. capable of winning any race with either Moscow or Beijing. So, his presidential tenure saw nearly total destruction of this crucial dimension of the bilateral relations, with all its attendant negative consequences for other aspects of Russia-U.S. interaction and for global strategic stability.
In contrast, Biden remains a staunch supporter of arms control, as he has already confirmed by his decision to prolong the bilateral New START. There are grounds for hoping that Geneva will see the two leaders to at least start discussing a new agenda in this area, including militarization of outer space, cyberspace, hypersonic weapons, prompt global strike potential, lethal autonomous weapons etc. The dialogue on arms control beyond the New START does not promise any quick solutions, as it will be difficult for both parties. Yet, the sooner it starts, the better it is going to be for both countries and for the international community as a whole.
Second, Trump never liked multilateral formats, believing them to be unproductive. Apparently, he sincerely believed that he could single-handedly resolve any burning international problems, from the Israeli-Palestinian conflict to North Korea's nuclear missile programme.
Biden does not seem to harbor such illusions. He has repeatedly emphasized the importance of multilateralism, and he clearly understands that collaboration with Russia is necessary on many regional conflicts and crises. Consequently, Geneva talks may see the two leaders engage in a dialogue on Afghanistan, on the Iranian nuclear deal, on North Korea, or even on Syria. It is not at all obvious that Biden will succeed in reaching agreement with Putin immediately on all or any of these issues, but the very possibility of them discussed at the summit should be welcomed.
Third, Trump was not particularly fond of career diplomats and, apparently, attached little value to the diplomatic dimension of foreign policy. The Russia-U.S. "embassy war" had started before Trump—but not only did Trump fail to stop it, he boosted it to an unprecedented scale and urgency.
Sadly, the "embassy war" continues after Trump, too. Yet President Biden, with his tremendous foreign policy experience, understands diplomatic work better and appreciates it. Practical results of the Geneva summit could include a restoration of the diplomatic missions in Washington and Moscow to their full-fledged status and a rebuilding of the networks of consular offices, which have been completely destroyed in recent years. Amid the problems of big politics, consular services may not seem crucial but, for most ordinary Russians and Americans, regaining the opportunity for recourse to rapid and efficient consular services would outweigh many other potential achievements of the Geneva summit.
From our partner RIAC
"Choose sides" is practically a bogus idea for US military partners
"Choosing sides" is practically a non-starter for US military allies such as Japan and South Korea. These nations, first and foremost military allies of the US, are forging cordial and productive ties with other countries based on military alliances with the US. The nature and level of partnerships varies greatly from those of allies, despite the fact that they appear to be quite heated at times.
Military concerns have been less important in the postwar period, but economic concerns have been extremely heated, social and cultural interactions have been close, and the qualitative differences between cooperative relations and allies have gotten confused, or have been covered and neglected.
Some unreasonable expectations and even mistakes were made. In general, in the game between the rising power and the hegemony, it is undesirable for the rising power to take the initiative and urge the hegemony's supporters to select a side. Doing so will merely reinforce these countries' preference for hegemony.
Not only that, but a developing country must contend with not only a dominant hegemony, but also a system of allies governed by the hegemony. In the event of a relative reduction in the power of the hegemony, the strength of the entire alliance system may be reinforced by removing restraints on allies, boosting allies' capabilities, and allowing allies' passion and initiative to shine.
Similarly, the allies of the hegemonic power are likely to be quite eager to improve their own strength and exert greater strength for the alliance, without necessarily responding to, much alone being pushed by, the leader. The "opening of a new chapter in the Korean-US partnership" was a key component of the joint statement issued by South Korea and the United States following the meeting of Moon Jae-in and Biden. What "new chapter" may a military alliance have in a situation of non-war?
There are at least three features that can be drawn from the series of encounters between South Korea and the United States during Moon Jae-visit in's to the United States: First, the withdrawal of the "Korea-US Missile Guide" will place military constraints on South Korea's missile development and serve as a deterrence to surrounding nations. The second point is that, in addition to the Korean Peninsula, military cooperation between the US and South Korea should be expanded to the regional level in order to respond to regional hotspots. The third point is that, in addition to military alliances, certain elements in vaccinations, chips, 5G, and even 6G are required. These types of coalitions will help to enhance economic cooperation.
Despite the fact that Vice President Harris wiped her hands after shaking hands with Moon Jae-in, and Biden called Moon Jae-in "Prime Minister" and other rude behaviors, the so-called "flaws" are not hidden, South Korea still believes that the visit's results have exceeded expectations, and that Moon Jae-in's approval rate will rise significantly as a result.
The joint statement issued by South Korea and the United States addresses delicate subjects such as the Taiwan Strait and the South China Sea. Of course, China expresses its outrage. It is widely assumed that this is a "private cargo" delivered by Biden's invitation to Moon Jae-in to visit the United States.
Moon Jae-in stated that he was not pressured by Biden. If this is correct, one option is that such specific concerns will not be handled at all at the summit level; second, South Korea is truly worried about the Taiwan Strait and South China Sea concerns and wishes to speak with the US jointly.
South Korea should be cognizant of China's sensitivity to the Taiwan Strait and South China Sea concerns. When it comes to China-related concerns, the phrasing in the ROK-US joint statement is far more mild than that in the ROK-Japan joint declaration. Nonetheless, the harm done to South Korea-China ties cannot be overlooked.
South Korea highlights the "openness" and "inclusiveness" of the four-party security dialogue system, which allows South Korea to engage to some extent. South Korea will assess the net gain between the "gain" on the US side and the "loss" on the Chinese side. China would strongly protest and fiercely respond to any country's measures to intervene in China's domestic affairs and restrict China's rise.
Political Violence and Elections: Should We Care?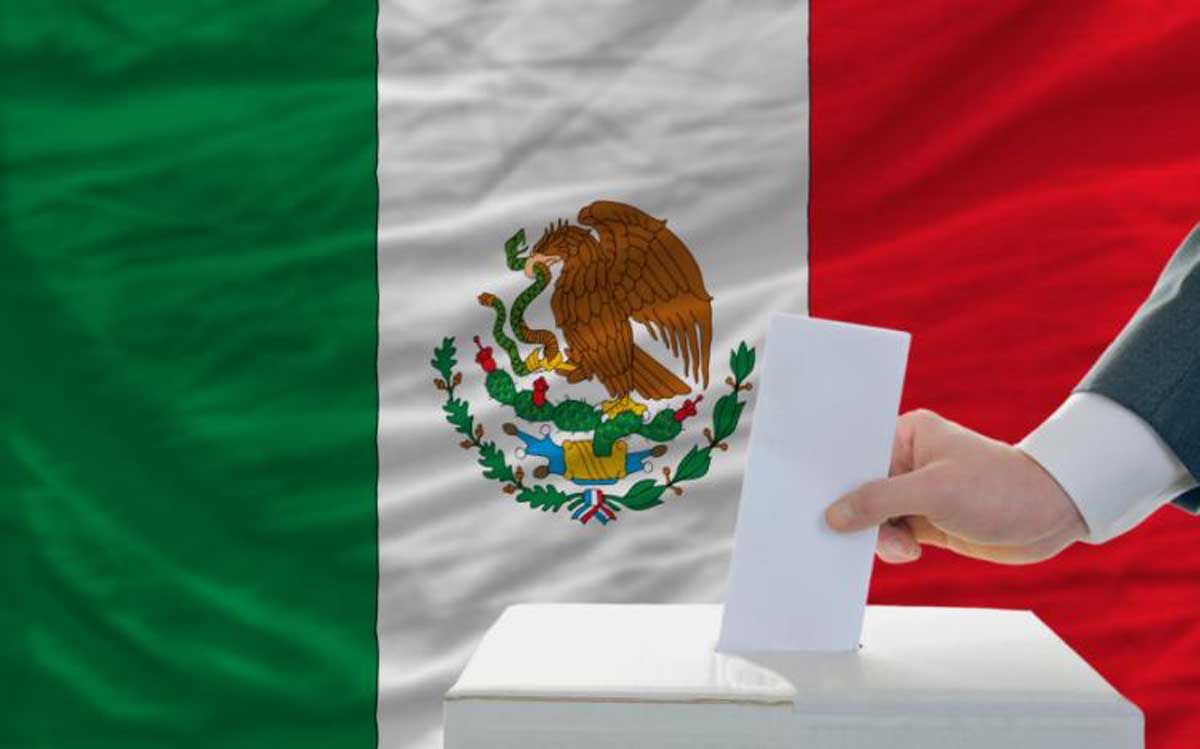 The next Sunday 6th of June, the Chamber of Deputies along with 15 out of the 32 governorships will be up for grabs in Mexico's mid-term elections. These elections will be a crucial test for the popularity of the president and his party, the National Regeneration Movement (MORENA). They currently hold majority in the Lower Chamber of the national Congress, and these elections could challenge this.
Recent national polls indicate that the ruling party, MORENA, is still the most popular political force in Mexico, and they are poised to win not only several governorships, but also several municipalities. They are also expected to maintain control of the Lower Chamber, although with a loss of a few seats. In order to ensure MORENA keeps its current majority in the Congress, they have decided to pursue an electoral alliance with the Green Party (PVEM) and the Labout Party (PT). It is expected that with this move, they will be able to ensure the majority in the Chamber of Deputies in the Congress.
There is, however, another aspect that is making the headlines in this current electoral process: The high levels of political and electoral violence, The current electoral process is the second most violent since 2000. The number of candidates that have been assassinated is close to 30% higher than the mid-term electoral process of 2015. More than 79 candidates have been killed so far all across the country.
Insecurity in Mexico has been an ongoing issue that has continued to deteriorate during the administration of Andrés Manuel López Obrador (AMLO). AMLO has continually criticised his predecessors and the valid problems of their approaches to insecurity in Mexico along with the War on Drugs policy. However, to date, he has yet to offer a viable alternative to tackle the security problems he inherited. During his campaign, AMLO coined the phrase "abrazos no balazos" (hugs not bullets) to describe his approach toward improving security in Mexico. He believed that to successfully tackle the worsening crisis of insecurity, the structural conditions that forced people to commit crimes had to be addressed first: Namely inequality, poverty, low salaries, lack of access to employment etc. To date, insecurity in Mexico continues to worsen, and this had become evident during the current electoral process.
This nonsensical approach to insecurity has resulted in the first three years of his government reaching over 100,000 murders, along with the nearly 225,000 deaths as a result of the pandemic.
What should be particularly worrying in this spiral of violence, is the prevalence of political and electoral violence during the current process. Political violence represents not only a direct attack on democratic institutions and democracy itself, but it also compromises the independence, autonomy, and integrity of those currently in power, and those competing for positions of power. It affects democracy also because political violence offers a way for candidates to gain power through violent means against opposition, and this also allows organised crime to infiltrate the state apparatus.
Political violence is a phenomenon that hurts all citizens and actors in a democracy. It represents a breeding ground for authoritarianism, and impunity at all levels of government. This limits the freedoms and rights of citizens and other actors as it extinguishes any sort of democratic coexistence between those currently holding political power and those aspiring to achieve it. Political violence also obstructs the development of democracy as it discredits anyone with critical views to those in power. This is worrying when we consider that 49% of those assassinated belong to opposition parties. This increase in political violence has also highlighted AMLO´s inability to curtail organised crime and related violence.
Assassination of candidates is only the tip of the iceberg. Organised criminal groups have also infiltrated politics through financing of political campaigns. Most of electoral and political violence tends to happen an municipal levels, where it is easier for criminal groups to exert more pressure and influence in the hope of securing protection, and perpetuate impunity, or securing control over drug trafficking routes. This should be especially worrisome when there is close too government control in certain areas of the country, and there is a serious risk of state erosion at municipal level in several states.