High Growth in Cambodia Expected to Continue
Economic growth in Cambodia remains robust and is projected to accelerate slightly to 6.9 percent in 2018, compared with 6.8 percent in 2017, buoyed by a rebound in textile and apparel exports as well as tourism and agriculture, says a new World Bank report.
Rising government spending and favorable global conditions, including robust demand in advanced economies, are expected to underpin Cambodia's high growth trajectory, according to the latest Cambodia Economic Update (CEU), launched today.
Risks remain, however, and they include erosion of export competitiveness due to rapidly rising real wages, a buildup of vulnerabilities from a prolonged real estate and construction boom, potential election-related uncertainty, and periodic jolts of protectionism and escalating trade disputes between the world's largest trading nations.
"To maintain strong growth, it is essential that Cambodia invests more in education and skills training while addressing the constraints facing small and medium businesses. Investing in people is the best for a more prosperous future," said Inguna Dobraja, World Bank Country Manager for Cambodia.
Cambodia, the report noted, can diversify growth and create more jobs by reducing the costs of firm formalization, operation, and financing. The report also recommends Cambodia to closely monitor the construction and real estate boom by developing macro-prudential policies that help reduce the scope for speculative activities.
Tourist arrivals accelerated to 11.8 percent in 2017, compared with 5 percent in 2016, thanks to the authorities' efforts to establish more regional flights, including to China, an important market for tourism. The agriculture sector also rebounded, with expansion of rice and rubber plantations and the gradual recovery of agricultural commodity prices.
The Cambodia Economic Update is a biannual report that provides up-to-date information on macroeconomic developments in Cambodia, both in the short and medium term.
EU and China step up cooperation on climate change and clean energy
At the China-EU Summit on 16 July in Beijing, the President of the European Commission Jean-Claude Juncker, the President of the Council, Donald Tusk, and the Chinese Prime Minister Li Keqiang adopted a "Leaders' Statement on Climate Change and Clean Energy". Commission Vice-President Jyrki Katainen and the Chinese Minister of Ecology and Environment Li Ganjie signed a Memorandum of Understanding to enhance cooperation on emissions trading between China and the EU.
In the Leaders' Statement, China and the EU underline the need to advance the implementation of the Paris Agreement under the UNFCCC process, and to get the Paris Agreement Work Programme – the rulebook for the implementation of the Paris Agreement – adopted at the next global climate conference in December 2018 in Katowice, Poland.
The Statement shows how the EU and China will intensify their political, technical, economic and scientific cooperation on climate change and clean energy to drive forward a world-wide transformation to a thriving low carbon and climate-resilient economy and society and clean energy system. It clearly shows their commitment to climate action and achieving a clean energy transition are urgent imperatives.
In the Memorandum of Understanding China and the EU acknowledge emissions trading as a cost-effective policy tool with significant potential to contribute to a low-carbon economy and the necessary innovation and deployment of low carbon technologies.
Welcoming this commitment, President Juncker said: We have underlined our joint, strong determination to fight climate change and demonstrate global leadership. It shows our commitment to multilateralism and recognises that climate change is a global challenge affecting all countries on earth. There is no time for us to sit back and watch passively. Now is the time for decisive action.
Commissioner for Climate Action and Energy Miguel Arias Cañete said: Further developing cooperation between the two largest emission trading systems of the world is not only in our mutual interest but also necessary to tackle common challenges in the mid- and longer term. The newly established policy dialogue will be instrumental in this context.
The Memorandum of Understanding on EU-China cooperation on emissions trading establishes a policy dialogue, foresees the joint organisation of seminars and workshops, as well as joint research activities.
Philippines Growth to Remain Strong Despite Global Uncertainty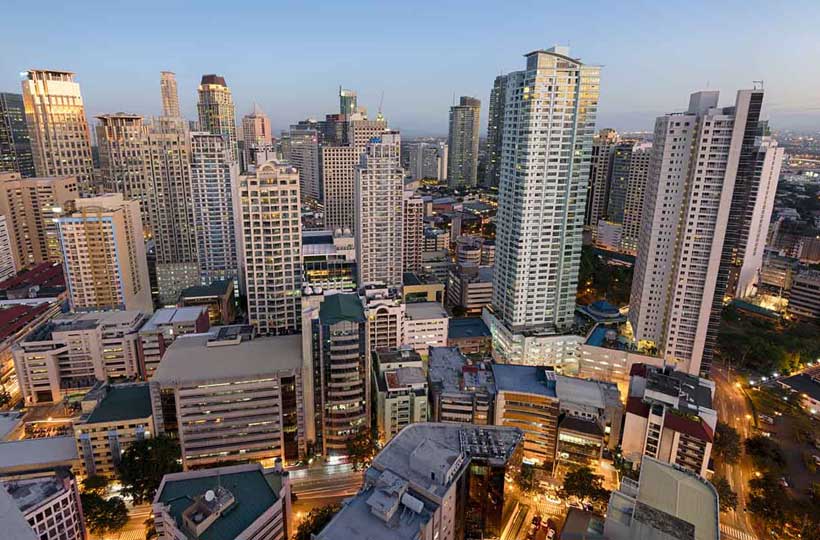 The World Bank maintains its 6.7 percent growth forecast for 2018 and 2019 despite rising global uncertainty. Considering recent economic data, the composition of expected growth was revised as compared to the April edition of the World Bank Philippines Economic Update.
Given recent fiscal trends, government consumption growth was revised upwards, while private consumption growth is expected to expand at 5.9 percent in 2018 and 6.2 percent in 2019.
Investment growth was slightly upgraded due to higher public capital outlays, including increased infrastructure spending. Overall, it is anticipated that real GDP growth will increase towards the end of 2018 and into the first half of 2019 with higher election-related public spending.
"The government's ability to carry out its investment spending agenda will determine if the Philippines can achieve its growth target of 6.5-7.5 percent over the medium term," said Birgit Hansl, World Bank Lead Economist for the Philippines. "In addition, higher private investment levels will be critical to sustain the economy's growth momentum as capacity constraints become more binding."
Exports, a key driver of growth for the Philippines economy, are projected to moderate in the coming years as global growth is expected to decelerate.
The World Bank's June 2018 Global Economic Prospects projected a gradual global slowdown over the next two years, predicated on moderately higher commodity prices, strong but gradually moderating global demand, and incremental tightening of global financing conditions. Uncertainty around global growth conditions has risen, with the possibility of trade and other policy shocks emerging from major economies.
New Programme Aims to Improve Infrastructure Procurement Capacity in Africa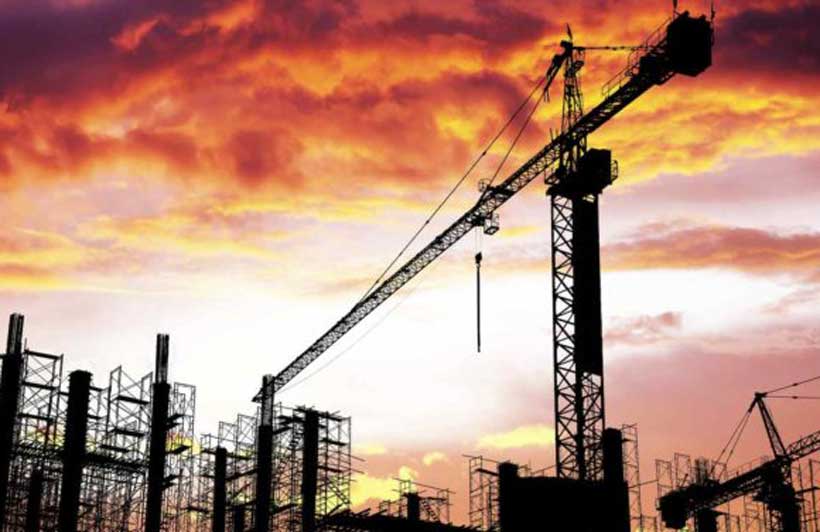 The Africa Infrastructure Fellowship Programme (AIFP) was today announced by Jean-Baptiste Lemoyne, Minister of State attached to France's Minister for Europe and Foreign Affairs.
The World Economic Forum, the Global Infrastructure Hub and the private investment firm Meridiam have partnered to create the Africa Infrastructure Fellowship Programme (AIFP), an initiative to help African governments strengthen internal procurement capability by training and retaining key officials in procurement agencies, with the aim of attracting greater private-sector investment to Africa.
The components of the programme will be tailored to the needs of each country but, at its core, the AIFP will be made up of the following elements:
Three-day introduction to infrastructure procurement and networking with peers (provided by GI Hub)
Tutoring and examination through the Multilateral Development Banks' Private Public Partnerships certification course
Two-week intensive course in infrastructure procurement (provided by selected universities)
Two-month placement in a private-sector company's infrastructure team
Ongoing support for 12 months following the programme, including twice-yearly AIFP-related events hosted by the GI Hub
"It is important to emphasize that this project is in line with the mission of the Forum, to improve the state of the world. It is necessary to highlight the importance of jointly solving the challenges that surround the development of infrastructure at the global level," said Denise Burnet, Head of Event Management and Member of the Executive Committee at the World Economic Forum.
Chris Heathcote, Chief Executive Officer of the Global Infrastructure Hub, said that, despite ongoing efforts, attracting private-sector investment into Africa remains a major challenge, and is a barrier to achieving the UN Sustainable Development Goals.
"In order to meet the UN SDGs and the demands of accelerating economic and population growth in the African continent, we forecast that these countries will need to spend $7.6 trillion to 2040. Our analysis forecasts that the continent will invest $4.3 trillion based on current trends, exposing an investment gap of $3.3 trillion, or 43%. Investors will only invest in countries where market conditions are favourable, and it's our goal through this initiative to assist in creating an environment that is conducive to private-sector investment in infrastructure," said Heathcote.
Thierry Déau, Chief Executive Officer of Meridiam, added: "As long-term investors, we are convinced that key success factors to projects rely on excellent synergies between the private and public sector. We chose to accompany the AIFP initiative, convinced that this agile organization based on strong commitments of stakeholders is the perfect tool to accelerate the deployment of sustainable infrastructure in Africa."
Africa has the highest population growth globally, and a number of its countries rank highly in terms of economic growth; and yet these countries also have the lowest growth in infrastructure stock.
The AIFP will be a six-month capability-building programme that will give participants a robust understanding of procurement, governance and the role of the private sector in infrastructure projects. The programme will provide participants with a mix of theoretical and practical training, opportunities to work within major private-sector companies, and lead to the establishment of a strong network of infrastructure practitioners across Africa.