'Gender-sensitive' trade policies help empower East African women
Trade and employment laws which give women greater access to the economy across East Africa, can pave the way for more inclusive development and prosperity, according to a new report from the United Nations trade body.
Crediting improved education, employment and other key areas, the United Nations Conference for Trade and Development (UNCTAD) said on Wednesday that East African countries can put better policies in place to address gender inequalities and bring women further into the workforce.
In its new report, East African Community Regional Integration: Trade and Gender Implications, UNCTAD analyses the impact of regional integration on women's employment and quality of life in the five East African Community (EAC) countries of Burundi, Kenya, Rwanda, United Republic of Tanzania and Uganda — the sixth, South Sudan, joined in 2016.
"Gender equality is not a natural outcome of the development process and there is a need to proactively promote gender equality policies," UNCTAD Secretary-General Mukhisa Kituyi said, adding: "The analytical work in this report is accompanied by practical ideas."
One key recommendation is to close the education gender gap and improve skills training so women can compete more for higher-paying jobs. Another is to create a regional credit mechanism to support women entrepreneurs.
Gender chapters could also be included in future free-trade agreements, along with uniform monitoring of how the important 2017 EAC Gender Equality and Development Bill is being put into practice.
"This new analysis is another UNCTAD contribution to the debate on how we, together, can make trade policy more gender-sensitive, and pave the way for more inclusive prosperity that leaves no one behind," Mr. Kituyi explained.
Although the economy has already shifted away from farming towards services, and to a lesser extent, industry, 96 per cent of women in Burundi, 76 per cent in Kenya, 84 per cent in Rwanda, 71 per cent in Tanzania and 77 per cent in Uganda still work in agriculture.
Women also shoulder a higher share of unpaid care work, which, in turn, limits their availability and flexibility to do paid work.
And despite equal property rights, says the report, women's land ownership remains low in many countries: just 35 per cent in Kenya and Uganda own their own land, and 46 per cent in Rwanda.
Based on the report's findings, UNCTAD has also released a document designed to benefit women in the region, called Advocating for gender-sensitive trade policymaking in the East African Community.
The research was funded by the Netherlands through TradeMark East Africa and conducted by UNCTAD's Trade, Gender and Development Programme.
Eastern Balkans Economic update: Romania's and North Macedonia's new data for 2020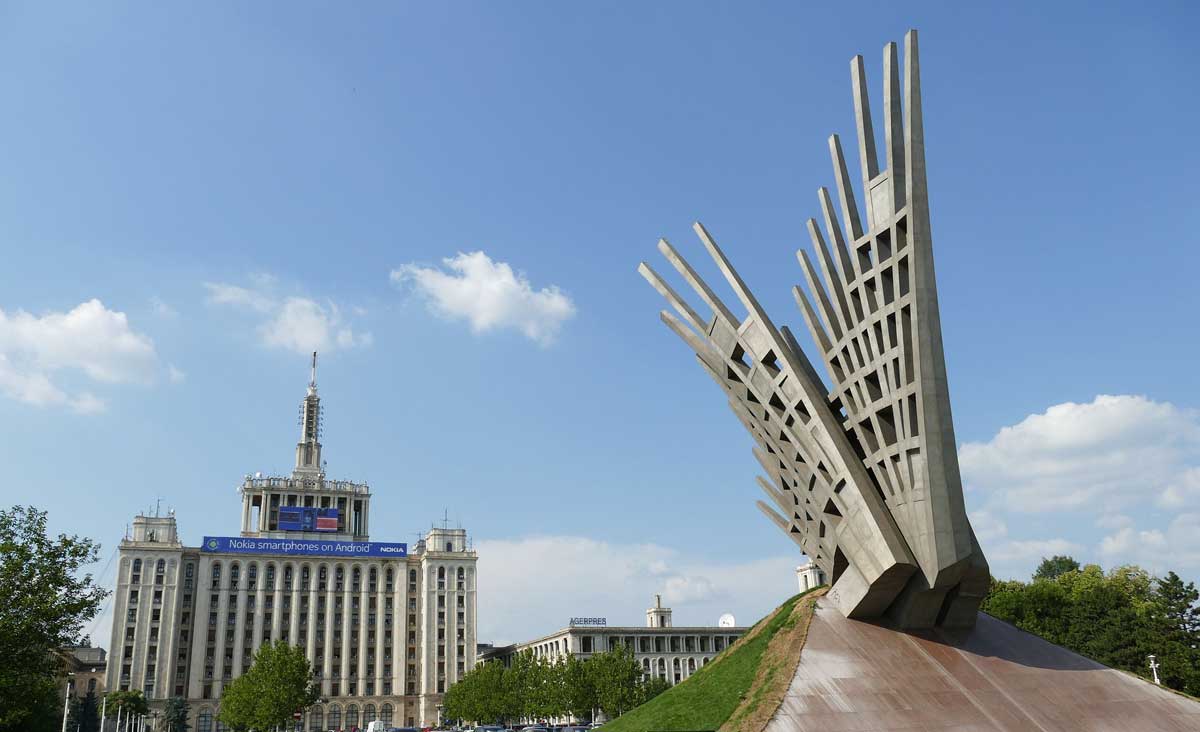 When governments around the world started reacting to the pandemic, they induced a vast and unpredictable crisis. The ensuing recession struck in decidedly variegated ways both we looking at different countries and multiple social strata. Many economies fell in a downturn that has compromised access to income in certain States, although elsewhere these effects were risible. Such inequalities stand out in worldwide comparison, but they happen to be huge in structurally-alike, bordering States as well.
Recently, a varied pack of heavyweights and some smaller countries has rebounded strongly in relation to both GDP and employment. China and the US are at the forefront of this recovery for diverse whys and wherefores and in dissimilar manners. Like trucks on a difficult mountain road, the two are accelerating as they overcome the crisis helping the world economy.
Still, something is absent in this rubicund montage of rebounds and development: the European Union. Being the wealthiest market in human history, the EU may support other countries' recovery tremendously. Yet, inner imbalances, organisational feebleness, and lack of resolve are restraining the Union. There have been serious consequences for some unconsolidated EU economies and on the many other States bound to the block. Following up a previous article, new data reveal how two very different country on the EU's periphery fared in 2020.
Romania — The worst seems over
Over 20 million inhabitants and yearly exports worth about $80 billion make Romania a little giant in the Eastern Balkans. It joined the EU In 2007 in tandem with Bulgaria, and since analysts then to bundle the two countries together. However, this article's approach is different as it compares Romania with the least populous country in the region: North Macedonia. The latter is not an EU member either, making them possibly the most dissimilar cases in the Eastern Balkans.
Romania's economy suffered badly in the beginning of 2020, with its GDP collapsing 33% in the first quarter. These figures could be considered the worst since the onset of the post-socialist transition in the 1990s.The trend only got partially more positive in the following three months (April–June), when the economy started recovering somewhat. Yet, by the end of 2020 only 128,800 people had lost their job, or 1.49% on the previous year. The fact that the economy seems to be performing well has kept swaths of them in look for a new job. This explains rather discomforting unemployment statistics.
Gross Domestic Product
Romania's economy only managed to get out of a steep slump in the summer quarter (July–September) of 2020. The figures reveal a strong V-shaped rebound, with GDP recovering almost 20 percentage points on its 2019 levels (Chart1). In the last three months of 2020, Romania's GDP rose by a further 13%, reaching slightly above last years' estimates. At the end of 2020, total production was 100.39% of its 2019 levels, whereas the Euro Area stopped at 96.86%.
Un/Employment
Curiously, unemployment data for most of 2020 diverge from Romanian economy's overall impressive performance — and significantly so (Chart 2). Unemployment rose in the first three months of 2020, and started growing even faster in the ensuing nine months. In spite of a positive GDP dynamic, employment decreased by almost 130,000 units in 2020Q4due to the pandemic-induced crisis.
True, unemployment statistics do not say much about the structure of the Romanian labour market, a key factor in these processes. Unlike most of their Eurozone peers, Romanian enterprises deal with a greatly flexible manpower with fewer rights and protections. Thus, they can lay off and hire staff much faster than competitors and partners in the richest EU economies. Yet, one should not interpret unemployment's as a consequence of new people entering the job market during 2020Q2–Q3. After all, in those six months the number of employed people fell by 2.4% compared to 2019Q3 or 207,500 units. Meanwhile, unemployment 'only' grew by 1.3 percentage points indicating that some laid-off workers became inactive. In a word, ordinary Romanians did not get a fair share of the recovery's gains.
RNM — It couldn't get much worse, so it got better
As anticipated, the Republic of North Macedonia (RNM) is very different from Romania in many respects. First, its population is a fraction of the latter's, only about two million people according to questionable official data. Furthermore, the RNM is not a member of the EU despite the fact a markedly asymmetric dependence from the Union. In effect, its economy is mostly reliant on trade with and tourism from three EU member States: Bulgaria, Germany and Greece. The country averted a civil war in 2001 by appeasing its Albanian minority, but its economy has struggled ever since.
One could argue that the situation before the pandemic hit was so dire that worse performances were rather unlikely. When the economies of Bulgaria and Greece slowed down and tourism came to a halt, the RNM's suffered as well. In the first quarter of 2020 the RNM's GDP fell by 14%, and shrunk further in the following three months. New figures show that about 17,000 people lost their job in April–June 2020, which became 21,000 in December. This means a 2.66% decrease in employment for a country where unemployment was 17.3% in 2019.
Gross domestic product
The RNM's economy took the biggest hit in the second quarter of 2020, after having already suffered somewhat in January-March. In 2020Q2, North Macedonian GDP was about 23% lower than in 2019 (Chart 3), against the Eurozone's 17%.Yet, the slid is nothing like the recession the RNM experienced during the Yugoslav Wars and the 2001 civil war. With the summer, both Bulgaria and Greece as well as the entire EU reopened their borders and started growing again. There were positive ripple effects on the RNM's economy in the third quarter, with GDP growing by 448 million euros. The 20% increase of the summer became the base for further growth in the October-December 2020. By the end of the fourth quarter, the RNM's GDP increased by another 10%— converging on its 2019 levels.
Un/employment
Unlike in Romania's case, inconstant performances did not affect unemployment statistics visibly in the RNM (Chart 4). Actually, and counter intuitively, in comparison to 2019 unemployment decreased by 0.6% to 16.7% in the first two quarters of 2020. In total, during the first half of 2020, the RNM's economy lost4,200 jobs or 0.5% in comparison to 2019 levels. The National Statistical Agency recorded similarly inconclusive fluctuations all year round, suggesting a deep disconnect between GDP and unemployment. All in all, one could justify these findings with the ignominious state in which the RNM's labour market is. The population is not very active, yet unemployment has never fallen below 15%in the past 20 years. Therefore, ordinary people fail to reap sensible benefits even if the economy overall is growing.
Conclusion: Pandemic management matters
There are two lessons that one can draw from these figures and by comparing the cases of Romania and the RNM. One, regards the pandemic and the ways its management interact with key economic indicators. While the other speaks volume on the differences between these two countries on the EU's periphery.
Arguably, the data may comfort the thesis that not only lockdown fuel recessions, but less lockdowns spur economic growth. In fact, Romania performing better than most EU and Eurozone economies in terms of GPD growth suggests that less lockdowns favour growth. After all, authorities in Bucharest have been and remain remarkably consistent in their refusal to shut down the economy. Conversely, the rather trendless fluctuation in the RNM's data and performance results at least partly from the government's inconsistency. Actually, Skopje went from minimal anti-contagion restrictions to declaring a full-scale, countrywide lockdown virtually overnight— a behaviour that fuels uncertainty.
Additionally, these figures dispel some of the cloud surrounding the EU's and its peripheries' path out of the crisis. On the one hand, the EU is trying to dig its escape route by investing billions of euros over the coming years for countrywide Recovery plans. True, Romania's share of grants is not as bis as Bulgaria's, Greece's or Italy's, but the government is thinking big. On the other hand, the RNM is amongst the "poorest countries in Europe" never to be part of the USSR. Unemployment figures could cause vertigos even before the pandemic hit and the population is shrinking at impressive rhythms. Not being a member of the EU, Skopje will get only a fraction of the money Brussels has earmarked. Paradoxically, dependence on the EU was the transmission belt of the crisis, but lack of integration will hinder the recovery.
Biden should abolish corporate tax for small business, and make Big Tech pay what they owe instead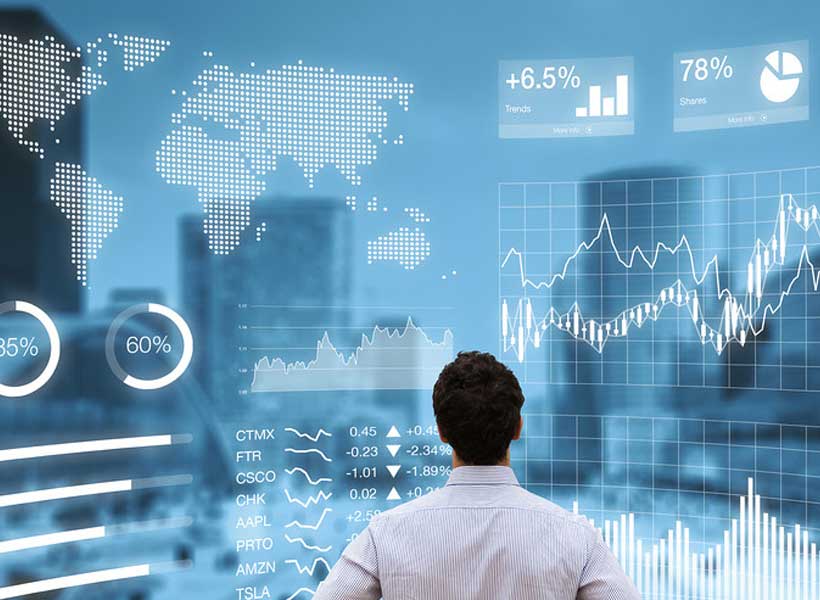 If Biden wants to increase tax revenue, create jobs and protect the American Dream, he should abolish corporate income tax for startups and small businesses.
In America, mom and pop businesses pay the same tax rate as multinationals. Individual income tax has seven tax rates, depending on how much an individual has made. We need the same system for corporate income tax, instead of a flat rate that strangles small businesses. Small businesses that are essential for our post-pandemic recovery.
For companies to pay their fair share of tax, corporate tax rates need to be fair. Individuals have a progressive tax system – the more you earn, the higher rate you pay – but for companies it is a flat rate. That's not fair, especially when the US, like many countries, is committed to the idea of corporate personhood: that a corporation is a legal person.
For small businesses – which are the majority of American businesses – there is really no difference between corporate and individual income. If the mom and pop store does well, so do Mama and Papa. This is what makes the current system even more unfair.
The inherently fair idea of progressive taxes (where the more you earn, the higher rate you pay) has deep roots in Western civilization. The famous economist Adam Smith wrote about this concept centuries ago. Even John Locke, a man who famously hated taxes, was in favour of progressive taxation. The idea originates in Ancient Greece and in the arguments of Aristotle and is intimately linked with democracy itself.
We can all agree that this makes sense for individuals. So why does this same principle not apply to business? I think it should, especially because I believe every individual has an entrepreneur within them. Anyone can – and should – be a CEO, a builder of opportunity and wealth. But government policies have to encourage that, and protect capitalism from the threat of increased social divides.
Two individuals, Elon Musk and Jeff Bezos now have more wealth than the bottom 40% of Americans. The share of total wealth of the upper class in the US has increased from 60% to 79% in the last 40 years, while the lower class share has decreased from 7% to 4%, and the middle class's share has dropped from 32% to 17%.
This doesn't mean that we shouldn't aim to raise more corporate taxes – we should. Out of $3.46 trillion revenue income realized by the US government only about $230 billion or close to 6.6% was contributed by corporates.
Some corporates can afford to pay more – especially Big Tech, because they don't even pay the low flat rate they should be paying. In the UK, for example, Amazon paid £293 million in tax, even though it made £13.73 billion in sales in 2019 or about 2%. This is in stark contrast to the 21% corporation tax it is supposed to pay.
We need more fairness, to protect true capitalism. Fairness isn't just a socialist value, it is about providing equal opportunity for all citizens to prosper through wealth creation.
It's unfair that those small businesses and start-ups end up paying proportionally more than their multi-national counterparts. But this is also economically stifling: Instead of allowing founders the space to breathe, grow and make new hires, they are faced with big, strong competitors who pay effectively lower taxes (because they can afford the best tax attorneys).
The American Dream is predicated on the idea that one can start a new business, work hard and be the master of his or her own destiny. A regressive corporate tax policy, which we have now, flies in the face of this ideal.
In 2020, 804,398 new businesses were started in the US. We have to give these businesses a fair opportunity to grow. By taxing them at the first hurdle, we stifle the chance of the next Facebook and Google being born, which could equally lead to much less tax revenue down the line.
Lowering, or abolishing, start-up business tax can counter-intuitively increase tax revenue for the federal government in the long-term.
More importantly, it can remind us what America is really about, and bring our communities and generations together at a time when we need unity, growth and innovation more than ever before.
Role of WTO in Regularization of International Trade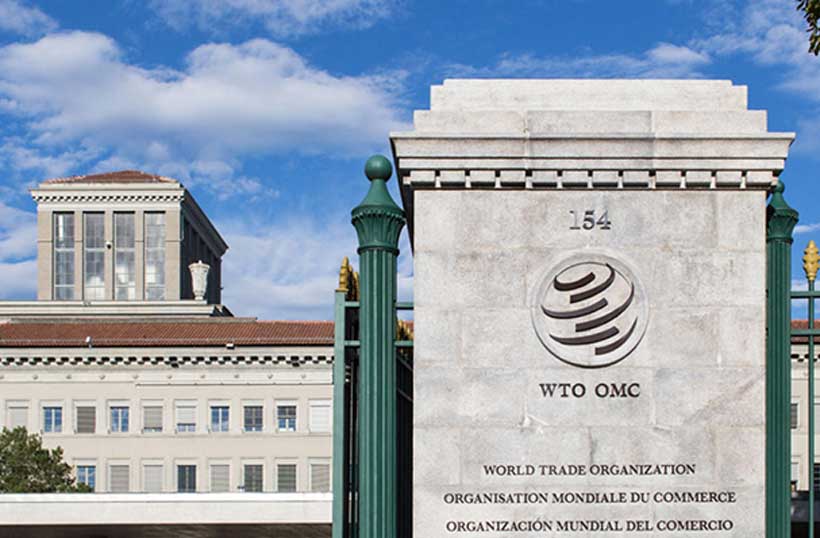 International trade is one of the main features of the globalized world and global economy. There it needs also a well-organized institutional mechanism to regulate it. World Trade Organization is an international organization established in 1995, whose main objective is to facilitate trade relations among its member countries for their mutual benefits. Currently 164 states are its members. The activities and works of WTO are performing by a Secretariate of about 700 staff located in Geneva, Switzerland, led by the Director General. English, Spanish and French are the official languages of World Trade Organization. The annual budget of WTO is about 180 million dollars.
Since its creation it is playing an important role in the regularization of international trade. It offers a forum and facilitation for negotiating trade agreements in order to reduce the barriers in the way of smooth international trade among member countries. Thus, the role of this organization is playing very important role in the regularization of international trade which is contributing to economic development and growth of member countries in this globalized world. The World Trade Organization also offers an institutional structure and legal framework for the execution and supervising of the international trade related agreements which are very helpful in regularization of international trade. It also settles disputes, disagreements and conflicts occurring during the interpretation and execution of the components of the international agreements related to international trade. During the past 60 years, the World Trade Organization and its predecessor organization the GATT (General Agreement on Tariffs and Trade) have assisted to establish a solid and flourishing global trade system, by this means helping to extraordinary international economic development.
The WTO is regularizing international trade more specifically through negotiating the decrease and finally elimination of barriers to trade among countries and try to make smoothly the working of the rules and principles governing the international trade e.g. tariffs, subsidies, product standards, and antidumping etc. It also administers and monitor the execution of the World Trade Organization's determined guidelines for trade in services, goods as well as intellectual property rights related to international trade. It also monitors and review the member states international trade policies as well as make sure the transparency in bilateral and multilateral trade agreements. Likewise, it also solves disputes arising among members related to trade relations or related to the explanation of the provisions of the trade agreements. It also offers services to the governments of the developing states in the fields of capacity building of officers in matters related to international trade. WTO is also doing research on matters related to international trade and its related issues and collect data in order to find better solutions of the problems and obstacles in regularization of international trade. It is also trying to bring into the organization the 29 states who are yet not members of the organization aimed to assist and regulate their international trade according to the international standard.
One of the main barriers in way to international trade is disputes between the engaged parties. Since long this was a very critical issue limiting the trade among states. The WTO is playing very good and instrumental role in the solution of trade related disputes. Since the establishment of WTO in 1995 over 400 disputes related to trade have been brought by its member countries to WTO. The increasing number of bringing trade related disputes to WTO is showing the faith of member countries in the organization. Close trade relations have massive advantages but also create disputes and disagreements. With the increase of international trade, the possibility of its related disputes also increases. Previously, such problems and disagreements have caused in severe disputes. But at present, in the era of WTO the international trade related disputes are decreased because the member states have now dispute's solution platform, and they are turning to the World Trade Organization to solve their trade related disagreements and disputes. Before the World War Second, there was not any such international organization or forum which could facilitate international trade and its related affairs, and there was also noany legal framework for solving trade related disputes among states of the word.
One of The World Trade Organization's guiding principal is to continue the open boundaries for trade, ensure the Most Favoured Nation (MFN) status among member countries and stop discriminatory behaviour of members towards other member(s) and bring transparency in doing international trade. It is also assisting counties to open their indigenous markets to global trade, with justified exemptions or with suitable flexibilities, promote and support to durable growth, reduce trade deficit, decrease poverty, and promote economic stability. It is also working to integrate different international trade policies and principles. The member countries of WTO are also under the compulsion to bring their trade related disputes to this organization and avoid unilateral actions. WTO is the central pillar of the current international trade system.