Changing dynamics of China-India and China-Japan ties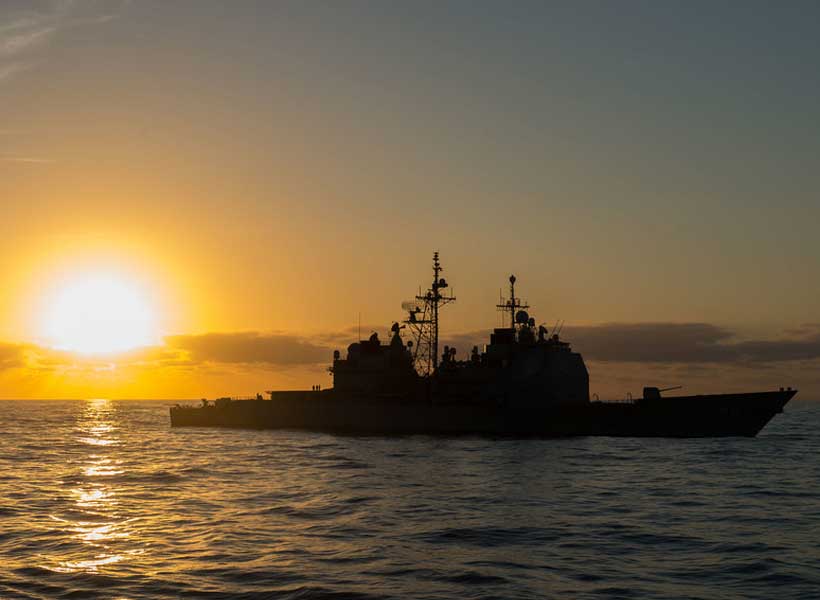 Over the past year, there has been a growing interest with regard to the vision of a Free and Fair 'Indo-Pacific'. While this term has been used in recent years by policy makers from the US and Australia and has been pushed forward by a number of strategic analysts, a number of developments since last year have resulted in this narrative gaining some sort of traction.
US President Donald Trump during his visit to South East Asia and East Asia in November 2017, used this term on more than one occasion, much to the discomfort of China (which prefers 'Asia-Pacific). On the eve of his visit to India last year, Former Secretary of State, Richard Tillerson while speaking at the Centre for Strategic and International Studies (CSIS, Washington DC) spoke about a larger role for India in the Indo-Pacific, and the need for India and US to work jointly. Said Tillerson:
     'The world's center of gravity is shifting to the heart of the Indo-Pacific. The U.S. and India, with our shared goals of peace, security, freedom of navigation, and a free and open architecture, must serve as the Eastern and Western beacons of the Indo-Pacific, as the port and starboard lights between which the region can reach its greatest and best potential'.
In November 2017, the Quad grouping (Australia, US, India and Japan) met on the sidelines of the ASEAN Summit pitching not just for a rules based order, but also in favour of enhancing connectivity. Commenting on the meeting, US Department of State had said that the discussions were important and members of the Quad were:
'committed to deepening cooperation, which rests on a foundation of shared democratic values and principles."
Earlier too the four countries had coalesced together, but as a consequence of Chinese pressure, the grouping could not last.
There have also been discussions of coming up with connectivity projects. While this was discussed during Australian PM, Malcolm Turnbull's meeting with Donald Trump in February 2018. In April 2018, representatives of Japan, US and India met in New Delhi and committed themselves
Indo-Pacific and China factor 
While members of the Quad continuously denied, that the Indo-pacific was specifically targeted at China, it would be naïve to believe, that this assertion. In fact, during a visit to Australia, French President Macron who is trying to position himself as one of the frontline protagonists of liberalism in the Western world, spoke about the need for India,  Australia and France to work together in order to ensure a rules based order.  Commenting on the need for India, France and Australia to jointly work for a rules based order, and checking hegemony (alluding to China), the French President, Emmanuel Macron, stated:
   'What's important is to preserve rules-based development in the region… and to preserve necessary balances in the region….It's important with this new context not to have any hegemony,"
Changing dynamics of China-India and China-Japan ties
While it is good to talk about a rules based order, and Free-Fair Indo-Pacific, it is important for members to do a rational appraisal, of ensuring that the Indo-Pacific narrative remains relevant . especially in the context of two important events. First, the reset taking place between India-China, and second the thaw between Japan-China.
This has already resulted in some very interesting developments.
First, Australia was kept out of Malabar exercises in June (Japan, US and India will be participating).  Australia is a member of the Quad alliance, and has been one of the vocal protagonists of a Free and Fair Indo Pacific Narrative, and a greater role for India in the Indo-Pacific.  Australia has on more than one occasion, expressed its desire to participate in the Malabar Exercises.
Many argue, that the decision to exclude Australia from the exercises, is a consequence of the significant shift taking place in India-China relations. Though India has been dismissive of this argument,
Second, Japan has expressed its openness to participate in the (Belt and Road Initiative) BRI,  as long as international norms are met. During meetings between the Chinese and Japanese Foreign Ministers (Wang Yi, in April 2018, such a possibility was discussed. During Wang Yi's meeting with Japanese PM, Shinzo Abe too this possibility was discussed. The Japanese PM who is seeking to improve ties with China, reiterated the potential of the Belt and Road Initiative in giving a boost to the regional economy.
It would be pertinent to point out, that a number of Japanese companies are already participating in countries which are part of the Belt and Road Initiative.
Interestingly,  Japanese led Asian Development Bank ADB which has been funding many projects (spearheaded by Japan) which have been projected as a component of the Indo-Pacific strategy has even gone to the extent of stating, that it does not perceive AIIB as a threat. Commenting on the possibility of cooperation between ADB and AIIB, President of ADB, Takehiko Nakao  stated:
"AIIB, it's not the kind of threat to us. We can cooperate with AIIB because we need larger investment in Asia and we can collaborate."
Where does Indo-Pacific go from here?
In terms of strategic issues, especially ensuring that China is not unfettered influence in the region, the narrative is relevant. The Chinese approach towards Indo-Pacific and Quad as being mere froth is an exaggeration. Addressing a press conference on the sidelines of the National People's Congress, Chinese Foreign Minister, Wang Yi had stated, that there was:
'no shortage of headline grabbing ideas" but they were "like the foam on the sea" that "gets attention but will soon dissipate",
Similarly, in terms of promoting Democratic values it certainly makes sense. The real problem is in terms of connectivity projects (beyond India-Japan, none of the members of the Quad have elaborated a coherent vision for connectivity). The US has spoken about an Indo-Pacific Economic Corridor, but given the Trump Administration's approach, it remains to be seen to what extent this can be taken further. While Australia has been steadfast in its opposition to China's growing economic clout, it has its limitations, in terms of funding any concrete connectivity projects. Possible regions where Australia could play a key role should be identified. It has been argued, that Australia could play a key role in important infrastructural projects in the South Pacific.
Conclusion
It is fine to speak in terms of certain common values, but to assume that China can be the only glue, is a bit of a stretch, especially given the fact that it has strong economic ties with key countries pushing ahead the Indo-Pacific vision. It is also important, for the Indo-pacific to come up with a cohesive connectivity plan. Currently, the narrative seems to be driven excessively by strong bilateral relationships, and the individual vision of leaders. In the ever evolving geo-political and economic dynamics in Asia, with China re-examining its relations with both Japan and China, the key stakeholders in the Indo-Pacific region need to do some serious thinking.
In Myanmar, Better Oversight of Forests a Vital Step in Transition to Rule of Law
Authors: Art Blundell and Khin Saw Htay
For the first time, the Myanmar Extractive Industries Transparency Initiative (MEITI) has opened the books to share information with the public on revenue Myanmar's government collects from harvesting timber. Last month, the MEITI released two reports juxtaposing statistics on production and tax payments from government ministries' ledgers with corresponding figures reported by the state-owned Myanma Timber Enterprise (MTE) and forestry companies.
The reports are an important step toward improved transparency and accountability in Myanmar's forest sector because they shine a light on irregularities that may point toward mismanagement or illegal activities. Unclear legal frameworks and weak enforcement in Myanmar's forestry sector – a remnant of decades of military rule – have created an environment ripe for illegal logging and illicit trade, and mismanagement of natural resources.
The role of forests in Myanmar's transition to democracy cannot be overemphasized. Money from illegal logging helped to fuel Myanmar's decades-long civil war. Smuggling of illegally harvested timber to countries like Chinahas led to the loss of millions of dollars each year in government revenue. Corruption also fuels continued violence and prolongs armed conflict, especially in the heavily forested states that are home to most of Myanmar's ethnic minorities.
The MEITI is committed to sharing its results at the state level—especially in Myanmar's forest-rich regions. Myanmar's citizens have the right to understand how their forests are being managed for the public good.
The EITI framework was launched globally in 2003 with a focus on oil, gas, and mining, given that these lucrative sectors are often key drivers of corruption in resource-rich countries. Myanmar is one of only a few countries (following Liberia's lead) to add forestry to its EITI reporting, thanks to advocacy from civil society.
Myanmar's newest MEITI reports are a commendable step by the government toward transparency. But producing a report like this is not easy. The reporting highlights numerous disparities and irregularities in government record-keeping. This is not unusual for a first EITI report. It is also a major objective of the EITI: transparency leads to meaningful discussion about necessary reforms, while regular reporting creates an accountability mechanism to demonstrate progress. MEITI is now preparing their next report covering fiscal years 2016-2017 and 2017-2018.
The MEITI is already driving progress. Myanmar's Ministry of Planning and Finance (MoPF) has announced it will close the so-called "other accounts" maintained by State-owned Economic Enterprises, like the MTE, that have kept more than half their profits separate from the government's central budget. Data in the MEITI report suggest that MTEretained74% of its $1 billion profits from fiscal years 2014-2015and2015-2016 in these other accounts–significantly more than the 55% that is permissible.
Myanmar's Ministry of Natural Resources and Environmental Conservation (MoNREC) now holds important data that can be used to investigate and resolve irregularities uncovered by the MEITI reporting. For instance, the Forestry Department's data on production does not match the data provided by the MTE, and it is substantially more than the Annual Allowable Cut (a government-determined sustainable level of harvest). Likewise, the MTE indicated that more teak was sold than its total reported supply. The source of the additional volume of teak logs is unexplained.
Reforms should help MoNREC address these irregularities. Current reporting is obviously insufficient to capture reality. With the help of a workshop that followed the MEITI launch, stakeholders are working with MoNREC to develop appropriate reforms for MTE and the Forestry Department, and to improve forestry sector governance in general.
Opacity hurts the country in more ways than one. Illegal logging, corruption, and smuggling siphon off revenues meant for programs serving the public. Illegalities also threaten forests – and the communities that rely on forests for their livelihoods – and they drive off credible investment, leaving a gap often filled by investors with less regard for environmental and social regulations.
It is important to note that the MEITI reports cover only the period from April 2014 through March 2016, prior to Aung San Suu Kyi's NLD Party coming into power. The current administration has committed to fairer distribution of benefits from Myanmar's natural resources among its citizens, yet systematic barriers remain. Endorsing the recommendations from the MEITI report and implementing a roadmap for reform would signal the NLD's commitment to good forest governance. Meanwhile, companies should do their part to comply with the law and accurately report production, sales, and other data in an accessible manner that allows for independent monitoring.
Myanmar's forest resources hold great promise for the country's people, its economy, and the government budget, if managed responsibly. The MEITI has a clear role in charting that path forward and in helping Myanmar manage its natural resources based on the principles of good governance.
South-East Asia youth survey: Skills prized over salary
Young people in South-East Asia face a relentless challenge to upgrade their skills as technology disrupts job markets, according to research released today by the World Economic Forum and Sea.
In a survey of 56,000 ASEAN citizens aged between 15 and 35, some 9% of respondents say their current skills are already outdated, while 52% believe they must "update their skills constantly." Only 18% believe their current skills will stay relevant for most of their lives.
These concerns about skills are reflected in attitudes to jobs. ASEAN youths say the number one reason they change jobs is to learn new skills – the desire to earn a higher income comes second. 5.7% report having lost a job either because their skills were no longer relevant, or because technology had displaced them. Other reasons include the desire to create a more positive social impact and to have a more innovative working environment.
The survey also shows 81% of ASEAN youths believe internships are either equally important or more important than school education. In addition, over half are keen to spend time working overseas in the next three years, probably to gain new skills, with a significant portion wanting to work in another ASEAN country.
"It is impossible to predict how technology will change the future of work." said Justin Wood, Head of Asia Pacific and Member of the Executive Committee at the World Economic Forum. "The only certainty is that job markets face accelerating disruption, where the lifespan of many skills is shortening. It is encouraging that ASEAN youths are aware of these challenges and show a deep commitment to lifelong, ongoing learning."
Soft versus STEM skills
Overall, ASEAN youth attach greater importance to soft skills, and less importance to STEM skills – science, technology, engineering and maths. They see "creativity and innovation" as the most important skill – in which they also rank themselves highly – followed by the ability to speak multiple languages. They are confident about their soft skills, such as emotional intelligence, and list the two least important skills as "maths and science" and "data analytics". They are particularly positive about their ability to use technology such as social media platforms, e-commerce sites, and e-payment systems.
Santitarn Sathirathai, Group Chief Economist of Sea, noted: "While it is essential that the region continues to invest in developing STEM skills among young people, we can also see that soft skills will have a vital role to play – even in the tech sector. In the world where knowledge becomes obsolete more quickly, soft skills such as adaptability, leadership and creativity will be crucial in ensuring young people have the resilience to constantly evolve their skill-sets in step with a changing market."
The importance of re-skilling
Responding to the need to train workers in the face of technological change, the ongoing ASEAN Digital Skills Vision 2020 programme, launched by the Forum in Bangkok in November 2018 is assembling a coalition of organizations to train 20 million workers at ASEAN SMEs by 2020, and to provide internship and scholarship opportunities.
"The World Economic Forum's ASEAN Digital Skills programme is delivering significant impact. In its first eight months, the initiative has already secured commitments to train over 8.9 million workers at SMEs, and to provide over 30,000 internships," said Mr Wood.
Some 16 organizations have so far joined the programme: BigPay; Certiport, a Pearson VUE Business; Cisco; FPT Corporation; General Assembly; Golden Gate Ventures; Google; Grab; Lazada; Microsoft; Netflix; Plan International; Sea; thyssenkrupp; Tokopedia; and VNG Corporation.
"Government policy and business practices need to catch up to what is happening on the ground. Advances in technology will continue to impact labour markets into the future, and this requires ongoing education and skills training," said Saadia Zahidi, Managing Director and Head of the Centre for the New Economy and Society at the Forum. "Anything less than a systematic shift in our approach to education and skills risks leaving people behind."
Future jobs
When asked what type of organization they work for today, and where they would like to work in the future, ASEAN youths show a strong preference for entrepreneurial settings. Today, 31% are either entrepreneurs or work for a start-up. In the future, 33% want to work in an entrepreneurial setting. 19% of young people also aspire to work for foreign multinationals in the future (the current figure is 9%).
Traditional SMEs (as opposed to start-ups) are seen less favourably. While SMEs form the backbone of ASEAN labour markets, the survey reveals that small companies face recruitment challenges. 18% of youths work for SMEs today, but only 8% want to work for an SME in the future. One reason for the low interest is because young people say they receive less training at small companies compared to larger ones.
When asked what industry sectors are most attractive, the results reveal a clear preference for the technology sector, with 7% working in the industry today and 16% aspiring to work there in the future. In comparison, more traditional parts of the economy may face recruitment challenges. For example, 15% of youths work in manufacturing today, but only 12% want to work there in the future. Likewise, 8% work as teachers, yet only 5% want to work in education in the future.
Being Wealthy Helps Singapore's Naval Ambition
There's an image that has been imprinted in the minds of the millions about Singapore, that it is a tiny yet wealthy city-state and an important Asian financial hub. But many are unaware of the fact that Singaporean armed forces are stronger than many regional forces, as it has one of the best navies, airforces and armies in the region.
Singapore's navy, officially known as the Republic of Singapore Navy (RSN), in particular has been shaped over the years into a maritime force which is highly sophisticated and well-trained. An article on The National Interest ranked the RSN among the top five Asian navies, even when Indian Navy did not find a place in the list.
According to the aforesaid article, the RSN is a better navy than the Indian Navy in terms of quality, operation and policy-making, though the RSN lacks the experience, manpower and size of the Indian Navy. Arthur Waldron, an International Relations academic at the University of Pennsylvania, believes that if Chinese Navy, necessarily dividing the fleet, sends a taskforce to subdue the RSN at the Philip Channel, the narrowest part of the Strait of Malacca, the RSN would beat the Chinese taskforce.
Ambitious Procurement Plans
Singapore intends to build a navy that could protect its territories and economic interest from the potential hostility by any immediate larger neighbours, and more importantly a navy that could become lethal if combined with other regional and extra-regional navies (like Australia and Indonesia) against a greater navy (e.g. against Chinese navy). That is why, the RSN is currently on a spree to acquire more capabilities and next-generation platforms.
As part of its submarine force renewal program, the RSN is acquiring four Type 218SG submarines from Germany to improve the operational and combat capabilities of its submarine fleet. These new submarines will be having far more capabilities and durability — and are built to stay submerged about 50% longer — than those of the existing ones.
It's worth mentioning here that submarines, unlike surface warships that have both peactime and wartime functions, is built to shoot and destroy targets as well as to conduct surveillance, even surveilling foreign coasts to gather vital intelligence. The very fact that a small city-state like Singapore has submarines in operation and is now renewing its fleet with even more capable submarines — shows how ambitious Singaporean navy has become about increasing its naval power.
Because of the larger capacity, these submarines have plenty of scopes for future upgrades, meaning that these submarines could be equipped with weapon systems such as long-range missiles to carry-out an offensive strike.
There's more to the Singapore's naval ambitions. Take for example the Joint Multi-Mission Ships (JMMSs), one of the RSN's major new procurements. With full-length flight deck, these vessels would be almost 540 feet long with an estimated displacement of around 14,500 tons, and are expected to carry five medium and two heavy helicopters on a flight deck. What's more, these vessels could potentially support limited operations of fixed-wing aircraft, including the F-35B warplanes which Singapore airforce is expected to purchase from the U.S. sometime in near future. Therefore, these vessels could potentially serve as aircraft carriers.
The RSN is also very well aware of the fact that wars these days are fought from a distant with the help of unmanned drones and unmanned vessels that carry cameras and weapons in order to see farther and respond quicker. Hence, the RSN plans to procure new vessels that will be having multiple unmanned air and surface vehicles to extend their reach and flexibility against threats. Take the eight new Littoral Mission Vessels (LMVs) for example. These LMVs will have a helicopter landing pad that will be able to carry an unmanned aerial vehicle. The aforesaid JMMSs and the new Multi-Role Combat Vessels (MRCVs) too will have unmanned air and surface vehicles.
Being Wealthy Helps
An Asian financial hub, the city-state of Singapore has a lot of wealth. The tiny landmass of the state and the already developed infrastructures allow the Singaporean government to allocate comparatively lesser wealth on infrastructures and other conventional sectors and to invest more on innovation and technology as well as defense and security. This is how the tiny state affords to make the quality defense procurements.
Singapore has been the Southeast-Asia's largest military spender for several years now. Singapore was the top regional military spender in 2018 with an expenditure of US$10.8 billion and the Southeast Asian neighbour with the closest figures was Indonesia with an expenditure of US$7.4 billion. For 2019, Singapore has allocated US$11.4 billion for defense on its budget — something which amounts to about 19 percent of total government expenditures and around 3.3 percent of national GDP.