From Football to Rocket Science: Meet the Young People Changing the World in 2018
One hundred of the world's most promising artists, business leaders, public servants, social entrepreneurs and technologists under the age of 40 have been invited to join the World Economic Forum's community of Young Global Leaders. The aim is to enable them to shape an inclusive and sustainable future for the world.
They will join a community and a five-year programme that will challenge them to think beyond their scope of expertise and make a stronger impact as leaders.
They have been nominated because of their creativity and innovation; their ability to build bridges across cultures and between business, government and civil society; and their pioneering work in arts and culture, business, design, energy, health, public policy, sustainability and technology.
The Forum of Young Global Leaders is a multistakeholder community of leaders from all walks of life, from every region of the world. Current members head governments and Fortune 500 companies, hold Nobel Prizes and Academy Awards, and have become UN Goodwill Ambassadors and Social Entrepreneurs.
Over half of the YGL Class of 2018 are women, and the majority of the cohort are from emerging economies. Together, they represent the very best potential of their generation and are advancing new models of sustainable social innovation. The full list can be downloaded at http://wef.ch/ygl18.
"We're challenging these 100 women and men to do more and be more. They'll join a community of enterprising, socially minded leaders working as a force for good, and highlight the potential for innovation to correct the shortcomings in our economies and societies," said John Dutton, Head of the Forum of Young Global Leaders at the World Economic Forum.
The Class of 2018 includes the following people from:
Africa (sub-Saharan)
Iyinoluwa Aboyeji (M), a Nigerian Silicon Valley entrepreneur who is changing the way payments are made in Africa as Founder and Chief Executive Officer of Flutterwave, an API start-up that attracted $10 million in investment in 2017. He also co-founded Andela, which trains and connects African developers to global companies for work.
Samuel Alemayehu (M) is Managing Director, Cambridge Industries, Ethiopia. He is a Stanford engineer and Silicon Valley entrepreneur who is developing Africa's first waste-to-energy plant and the continent's largest wind farm.
Fatoumata Ba (F) is Co-Founder and Chief Marketing Officer of Jumia Group, Africa's first tech unicorn. She is also Chief Executive Officer of Janngo, Africa's first social start-up studio.
Akim Daouda (M) is Chief Investment Officer of the Gabonese Sovereign Wealth Fund, Gabon. Outside of work, he supports a youth education NGO.
Khaled Igué (M) is Founder and President of Club 2030 Afrique, Benin, a think-tank focused on economic and social development in Africa. He is also Head of Public-Private Partnerships for Africa at OCP mining company.
Sébastien Kadio-Morokro (M) is one of the youngest CEOs in the African oil and gas industry as Chief Executive Officer of Petro Ivoire, Côte d'Ivoire. He is also Chairman of the Board of Clinique Procrea, which specializes in maternal health, child health and fertility.
Unathi Kamlana (M) is Deputy Registrar of Banks & Head of Department, Prudential Policy, Stats & Support, South African Reserve Bank.
Karabo Morule (F) is Managing Director, Personal Finance, Old Mutual Emerging Markets, South Africa. She is the first woman to sit on the company's executive committee.
Natalie Payida-Jabangwe (F) is the Chief Executive of Ecocash, part of Econet Wireless, Zimbabwe. She runs the second-largest mobile financial service in Africa, managing the operation and financial transactions for 6 million customers.
Anushka Ratnayake (F) is Founder and Chief Executive Officer of myAgro, Mali. She supports small-scale farmers to pay for fertilizer and seeds through a mobile platform and is planning to reach 1 million farmers by 2025, increasing their income by $1.50 per farmer per day.
East Asia
Deng Adut (M) is Co-Founder and Partner at AC Law Group, Australia. He also founded the John Mac Foundation, which provides higher education scholarships to students from refugee backgrounds.
Nami Chung (F) is Managing Director at the Asan Nanum Foundation, Republic of Korea. She is leading efforts on youth empowerment and entrepreneurship.
Ren Hua Ho (M) is the Executive Director of hospitality brand Banyan Tree Holdings, Singapore, and Chief Executive Officer of Thai Wah, a food conglomerate. He volunteers as a mentor at a prison in Singapore and serves on several NGO boards.
Elaine Kim (F) is the Co-Founder and Partner of CRIB (Creating Responsible and Innovative Businesses), Singapore. She helps women become entrepreneurs and is a doctor and Chief Executive Officer of HCA Hospice Care, providing care for the terminally ill in their homes. She also co-founded Singapore's first co-working space for families, Trehaus.
Nadiem Makarim (M) is Chief Executive Officer of GO-JEK, a motorcycle ride-hailing app that has evolved into payments, food delivery and other lifestyle services in Indonesia. The fleet includes 400,000 drivers and over 3,000 service providers.
Lucy McRae (F) is Principal, Lucy McRae, Australia. An artist and inventor, she is recognized as an early identifier of emerging technologies, leading Philips Electronics research lab.
Kaila Murnain (F) is General Secretary, New South Wales Branch, Australian Labor Party, Australia, the first woman to hold this position. Her aim is to change the culture of the party, making it more inclusive.
John Riady (M) is Director of Lippo Group, a business conglomerate based in Indonesia that includes real estate, retail, hospitals and internet services.
Simon Sheikh (M) is the Founder and Managing Director of Future Super, Australia's first fossil-fuel-free pension fund.
Taejun Shin (M) is the Founder and Representative Director, Living in Peace, Japan. A former investment banker, he runs an NGO committed to education for peace.
David Sin (M) is Chief Executive Officer of SIN Capital Group, Singapore, and Deputy Chairman of Fullerton Health, a health foundation, where he is spearheading projects to help the elderly, low-income families and disadvantaged youth.
Shoko Takahashi (F) is Representative Director at Genequest, Japan. Her start-up gathers customers' genetic information to develop drugs specific to their treatment.
Wai Wai Nu (F) is the Founder and Director of the Women Peace Network, Myanmar. A former political prisoner, she has been at the forefront of human rights activism and helps women fight abuse such as sexual harassment and domestic violence.
Hannah Yeoh (F) is Speaker, Malaysia Democratic Action Party. She is the country's first female speaker for Selangor State Assembly and the youngest speaker of any legislative assembly in the country.
Vivy Yusof (F) is a Malaysian fashion entrepreneur, social media influencer and advocate for women's empowerment. She founded dUCK, a fashion brand and FashionValet, a multimillion-dollar online retail start-up.
Europe and Eurasia
Heba Aly (F) is Journalist and Director of IRIN, Switzerland, a leading source of original, field-based journalism on humanitarian crises.
Barbara Ann Bernard (F) is the Founder, Chief Executive Officer and Chief Investment Officer of Wincrest Capital, a global equity fund. An Irish national, she also chairs Ultera Technologies, a clean energy company.
Oana Bîzgan (F) is a member of Parliament of Romania, representing Bucharest and works on equal opportunities for women and men and economic policy. She ran Romania's NoHateNoFear campaign.
Valeri Chekheria (M) is Chief Executive Officer of Adjara Group Hospitality, a hotelier and agricultural entrepreneur from Georgia and business advocate for sustainability, human rights and anti-corruption.
Xavier Duportet (M) is Chief Executive Officer of Eligo Bioscience, France. His company developed antimicrobial medicines that can be programmed to target bacteria based on their genome – a treatment that can be used for illnesses like Crohn's disease. He also runs Hello Tomorrow, a non-profit that helps promising science-entrepreneurs trying to solve the world's most pressing issues.
Mathieu Pierre Flamini (M) is the Founder of and Partner at GFBiochemicals, United Kingdom, and a professional football player turned environmental entrepreneur. GFBiochemicals produces levulinic acid, a substance that could be an alternative to petrol.
Gloria Fluxa Thienemann (F) is Co-Executive Vice-Chairman and Chief Executive Officer of Grupo Iberostar, Spain, a tourism multinational operating in 30 countries with over 100 hotels, travel agencies and operators, employing over 28,000 people. She is also a campaigner for marine sustainability.
Maya Foa (F) is Director of Reprieve, the legal charity based in the United Kingdom that has a team of lawyers fighting human-rights abuses such as the death penalty, assassinations and secret prisons.
Sanni Grahn-Laasonen (F) is the Minister of Education and Culture of Finland. The Nordic country's school system has consistently come at the top of international rankings for education systems.
Camilla Hagen Soerli (F) is the Executive Manager of Canica, one of the largest privately owned investment companies in Norway. She also manages the Canica Foundation, investing in medical research with a focus on women's health.
Solveigh Hieronimus (F) is Partner at McKinsey & Company, Germany, who specializes in refugees, migration, welfare and employment. She is a speaker at the European Parliament, the European Summit on Youth Unemployment and the Chatham House Conference.
Gwenaelle Huet (F) is the Chief Executive Officer, France, Renewable Energy, ENGIE Group, France. Formerly with the French government handling climate negotiations, she is now responsible for hydro, wind, geothermal, solar PV and marine energy projects at Engie.
Ipek Ilicak Kayaalp (F) is Chairwoman of the Board of Directors, Ronesans Holding, Turkey, a group of companies specializing in construction, real estate investment, energy, health and education.
Christian Kroll (M) is the Scientific Co-Director of the Sustainable Development Goals (SDGs) Index and Dashboards at Bertelsmann Stiftung, the German think tank. The index and dashboards measure country performance on the UN SDGs and show how world leaders can deliver on their promises for reforms.
Gaurav Mehta (M) is Founder and Chief Executive Officer of Dharma Life, India. A former private equity professional, he runs a social enterprise that enables entrepreneurs in rural areas to improve their local communities.
Miroslava Duma (F) is the Founder of Future Tech Lab, Russian Federation. She is an entrepreneur who is commercializing new, sustainable technologies and innovations for the fashion industry. Her work includes founding an investment company, experimental fashion tech lab, lifestyle digital platform, and a women and children's online store.
Albert Rivera Díaz (M) is President of Ciudadanos – Partido de la Ciudadanía, Spain. A Spanish attorney and politician, he is also an anti-corruption and diversity champion.
Susannah Rodgers (F) is a British Paralympic swimmer who won 30 international medals, including three bronze medals at the London 2012 Paralympic Games and a gold and two bronze medals at the Rio 2016 Paralympic Games. She is a Non-Executive Director of the British Athletes Commission.
Nico Rosberg (M) is a German-Finnish Formula One race driver and 2016 Formula One World Champion who drove for Williams F1 and Mercedes AMG Petronas under the German flag.
Marlene Schiappa (F) is a French politician serving as France's Secretary of State in charge of Equality between Women and Men.
Mustafa Suleyman (M) is one of the three co-founders of DeepMind, an artificial intelligence lab in the United Kingdom that was acquired by Google in 2014 for a reported £400 million.
Leo Varadkar (M) is the Taoiseach of Ireland. A medical doctor, he became the country's youngest-ever prime minister in 2017.
Greater China
Kent Ho (M) is Founder and General Partner of s28 Capital, Hong Kong SAR. His company is one of the largest new early-stage venture capital funds in Silicon Valley.
Li Jia (F) is Head of Research and Development, Google Cloud Artificial Intelligence, Alphabet, USA. Previously head of research at Snapchat, she now heads the Google AI China Center and is an adjunct professor at the Stanford University School of Medicine.
Jingfang Hao (F) is a Researcher at the China Development Research Foundation, People's Republic of China. A researcher in macroeconomics, she also writes science fiction and leads a non-profit, Tong Xing, working on social impact projects.
Wang Huai (M), a former Facebook engineer, he leads Linear Venture, a technology investment firm. He is also Chairman of the Youth Group of China's Future Forum, a non-profit establishing an interdisciplinary platform to promote science that helps humanity.
Xiao Liu (M) is Senior Vice-President of China Vanke, one of the largest property companies in China.
Wenjuan Mi (F) is Chief Executive Officer of VIPKID, People's Republic of China. She empowers children through her English language education institution, which connects Chinese students to an international learning experience.
Li Sixuan (F) is Anchor for China Central Television, People's Republic of China.
Wen Wang (F) is a Research Scientist at the Massachusetts Institute of Technology (MIT), Singapore. A biochemist, she focuses on using technology to address sustainability, healthcare and food security.
Huiyan Yang (F) is Chairwoman of Country Garden Holdings, China's largest property developer. She is China's richest woman and her company has sold properties to 1.5 million homeowners and employs 70,000 people worldwide.
Carol Yu (F) is Anchor for Phoenix Satellite Television, Hong Kong SAR. She hosts Visionaries, which reaches over 400 million viewers in Asia alone.
Lu Zhang (F) is the Founding and Managing Partner of Fusion Fund, USA, a venture capital firm that specializes in early stage healthcare and technology investments. She made her mark in the industry after founding a company focused on non-invasive technology for early diagnosis of Type II diabetes.
Latin America
Kerstin Forsberg (F) is an ocean conservation activist based in Peru and Founder of Asociación para la Conservación de Ambientes Marinos y Costeros and Planeta Océano, a non-profit fighting to protect marine environments.
Sebastián Alejandro Kind (M) is Undersecretary for Renewable Energy, Ministry of Energy and Mining of Argentina and leading a national plan to generate 20% of the country's power by 2025.
Juan Jose Pocaterra (M) is Co-Founder and Chief Executive Officer of ViKua, Venezuela. His company develops smart city technologies and he is Venezuela's representative to the White House Emerging Entrepreneurs Initiative.
Alejandro Malgor (M) is Co-Founder and Chief Executive Officer of Xinca, a company based in Argentina that makes shoes from discarded car tyres. Xinca partners with sustainable brands like Patagonia and has produced 20,000 pairs from 13 tons of recycled tyres since 2013.
Kapil Mohabir (M) is the Founding Managing Partner of Plympton Farms, Guyana. His social enterprise is the largest exporter of tropical products in Guyana, and he seeks to alleviate rural poverty by working with smallholder framers.
Juan Pablo Larenas (M) is Co-Founder and Executive Director of Sistema B, Chile. His organization promotes collaboration between businesses, government and civil society towards social innovation.
Middle East and North Africa
Faisal Abbas (M) is Editor-in-Chief of Arab News, Saudi Arabia.
Razan Al Mubarak (F) is Secretary-General of the Environment Agency, Abu Dhabi (EAD), United Arab Emirates.
Sarah Al-shuhaimi (F) is the first woman to chair Saudi Arabia's stock exchange and is Chief Executive Officer and Member of the Board of NCB Capital, Saudi Arabia.
Riad Armanious (M) is Chief Executive Officer of Eva Pharma, Egypt. A philanthropist and entrepreneur, he turned his family's small business into one of the region's fastest-growing pharmaceutical manufacturers.
Reem Fadda (F) is an internationally recognized art curator based in the Palestinian Territories.
Rayan Fayez (M) is Managing Director and Chief Executive Officer of Banque Saudi Fransi, one of Saudi Arabia's largest banks.
Reem Khouri (F) is Founder and Chief Executive Officer of Kaamen, Jordan. She runs a social enterprise that supports organizations in designing their economic and social contracts with society.
Tamer Makary (M) is the Founder of Ethica Partners in the United Arab Emirates. He established Africa's first not-for-profit eye hospital in Cameroon and he is launching local eye care interventions in Indonesia.
Alisha Moopen (F) is Executive Director of Aster DM Healthcare, United Arab Emirates. She oversees 85 clinics and focuses on initiatives for village development, ranging from small children to women's education. She is also a trustee and active member of the Aster DM Foundation, working with children with congenital heart disease.
North America
Angela Baker (F) is Head of Qualcomm Wireless Reach, USA, a strategic initiative of Qualcomm that brings wireless technology to underserved communities around the world, reaching over 10 million beneficiaries.
Kelly Buchanan (F) is Senior Vice-President, Commercial Solutions, Mastercard, USA. She led the efforts to initiate Mastercard's Women in Technology programme and is involved in Girls 4 tech, a programme that teaches science, technology, engineering and mathematics to schoolgirls across the world.
Joy Dunn (F) is the Lead of New Product Introduction, Space Exploration Technologies Corp (SpaceX), USA. She leads the task force taking new spacecraft from design concept into production. She co-founded the Women's Network and LGBTQ employee groups at SpaceX and is involved in science, technology, engineering and mathematics outreach.
Michael Faye (M) is Executive Chairman of GiveDirectly, USA. His charity allows donors to send money directly to the poor with no strings attached and is researching the effects of unconditional basic income in developing economies. He also runs Segovia, a technology company that aims to make charitable payments safer.
Joseph P. Kennedy (M) is Congressman from Massachusetts (D), 4th District, United States House of Representatives, USA.
Maggie MacDonnell (F) is the teacher from Ikusik School, one of the most northern communities in Canada, who won the Global Teacher Prize 2017. With the $1 million award, she is planning a non-profit for youth to engage on issues such as culture, climate change, health and global citizenship.
Nadeem Meghji (M) is Senior Managing Director at Blackstone, USA. Working in the Real Estate Group and Head of Real Estate Americas, he oversees $60 billion of investor capital. He is also a board member for the Lupus Research Alliance.
Subha Nagarajan (F) is leading GE Capital's emerging markets investment portfolio. Previously, she managed over $2 billion worth of investment deals in Africa at the Overseas Private Investment Corp, the US Government development finance institution.
Billy Parish (M) is the Founder and Chief Executive Officer of Solar Mosaic, USA. An author, businessman and philanthropist, his company is the largest lender for home solar in the United States. He also founded, Power Shift Network, one of the largest youth climate change advocacy organizations in the world.
Catherine Raw (F) is Chief Financial Officer at Barrick Gold Corporation, Canada, one of the largest investors in mining.
Lily Sarafan (F) is Chief Executive Officer of Home Care Assistance, USA. Her start-up is the largest consumer health company in ageing services, generating $100 billion with 5,000 employees. She was a Chairwoman of the National Iranian American Council, an activist for Moms Against Poverty, and pioneered educational programmes for orphaned girls in Cambodia and Iran.
Arvind Satyam (M) leads global business development for Cisco's Smart Cities Initiative, supporting cities in their efforts to improve energy management, disaster preparedness and public safety.
Fern Shaw (F) is President of UPS, USA. She oversees 15,000 employees in finance, sales, package and transport operations, industrial and plant engineering, human resources, automotive, security and labour relations.
Jagmeet Singh (M) is a Member of Ontario Provincial Parliament and leader of the New Democratic Party, Canada.
Edward "Smitty" Smith (M) is a Partner at DLA Piper, USA. He delivered broadband to underserved communities as a member of the Obama Administration, advised the Chairman of the Federal Communications Commission and ran for Attorney General in the District of Columbia.
Alexander Soros (M) is the Owner of Soros Fund Management, USA. He founded the Alexander Soros Foundation, promoting civil rights, social justice and education through grants. He is also Deputy Chair of the Open Society Foundations, which supports civil society groups around the world.
Tom Szaky (M) is Founder and Chief Executive Officer of TerraCycle, USA. A champion of the circular economy movement, his company repurposes hard-to-recycle consumer waste such as chip bags and cigarette butts.
Leana Wen (F) is the emergency physician taking on Baltimore's health crises as the city's Commissioner of Health. As the head of one of America's most experimental health departments, she tackles everything from the city's crippling drug abuse problem to high infant mortality.
South Asia
Nighat Dad (F) is the Founder of the Digital Rights Foundation, Pakistan. A lawyer and internet activist, her non-profit is helping Pakistani women fight against online harassment.
Bhairavi Jani (F) is Executive Director of the SCA Group of Companies, a major logistics firm in India. An entrepreneur and one of the most powerful women in India, she has advised governments and private organizations.
Rhea Mazumdar Singhal (F) is Chief Executive Officer of Ecoware Solutions, India. She is tackling plastic waste by manufacturing a biodegradable – and cheaper – alternative to plastics. She also volunteers to help cancer patients.
Hamdullah Mohib (M) is a diplomat who is the Ambassador of Afghanistan to the United States of America.
Armstrong Pame (M) is Joint Secretary, Government of Manipur, India. Known as "the miracle man", he took up an ambitious road project without government funds, leading to the opening of a 100-kilometre road that links poor communities in Manipur with the outside world.
Suchi Saria (F) is the John C. Malone Assistant Professor at Johns Hopkins University, USA. She runs one of the leading labs at the intersection of artificial intelligence and healthcare to make early detection and diagnosis a reality.
Alok Shetty (M) is Founder and Principal Architect of Bhumiputra Group, an architectural firm in India that designs flood-resistant homes, costing as little as $300, for low-income housing in Bangalore. He is on a mission to improve people's quality of life in poor districts and was named "Young Leader for Tomorrow" by Time magazine.
Kanika Tekriwal (F) is the Chief Executive Officer of JetSetGo, India's largest private jet company. Often called the "Uber of air travel", JetSetGo manages and operates private jets that are owned by others.
To legalize or not to legalize?
Prostitution is considered as one of the oldest professions, which always causes conflicting points of view. The sex industry tied to human trafficking, is a billion-dollar industry, second only to the illegal drugs empire. The European Union (EU), as well as many other international organizations, has had trouble in deciding collectively whether to legalize it or abolish it. The controversy behind legalizing prostitution relies mainly in its close link to human trafficking. The most common form of human trafficking within the European Union is for the purpose of sexual exploitation. In 2019, 60% of victims of human trafficking in the EU were trafficked for sexual exploitation. The number of prostitutes across the region ranges between 700,000 and 1.2 million. Thus, human trafficking for sexual exploitation, being one of the most serious security problems of the EU, is linked directly with the legalization of prostitution and the sex market, as a whole.
Prostitution is legal and regulated in Germany, Switzerland, Greece, Austria and many other countries of the European Union. In Germany alone, the industry is estimated to be worth $16.3 billion. However, it is naive to believe that the legalization of prostitution will automatically translate in bettering the economic, social, work and health conditions of those in the field. Nevertheless, this just creates a vicious cycle because the money they earn ends up in the hands of the brothel owners and procurers. In this type of business, no matter the conditions women are always seen as disposable products who are used and discarded, that is why it is inherently linked to male power and control. Under these circumstances, woman working in such atmosphere will always be in a much more vulnerable position.
Furthermore, it is important to take into consideration that trafficking humans for sexual exploitation is clearly a gender-specific phenomenon that happens at the expenses of girls and women. Women are mainly the prostitutes and trafficking victims, while men tend to be the clients or procurers. Over the period 2017-2018, the percentage of women among the victims of trafficking was 92%. For that reason, prostitution cannot be untied from the jaws of human trafficking. Both consist in supplying and delegating women for the objective of male sexual pleasure through exploitation.
Since 2014, Article 2 and 3 of the European Union now mention gender equality and the respect for human dignity as some of their main values. Notwithstanding, having countries that benefit the most out of prostitution is a juxtaposition that still needs to be analyzed. The reality is that every woman faces systematic oppression and most do not enter prostitution because they want to but due to poverty and limited opportunities. The true question remains how much of an act of free will can prostitution be when you live within a system that sees your body as an object for sexual pleasure; this being more important than your human quality.
In legalizing prostitution, the security of sex workers has never been part of the debate, neither has their integral health. Likewise, looking out for prostitutes or fighting the system that perpetually offers the consumption of bodies has never been part of the agenda. The factors that influence the decision of politicians exhibits a strong male gaze of the issue. All politicians care about is the economic benefit and taking prostitution from the streets and into enclosed spaces so everything looks "cleaner". Furthermore, when prostitution is legalized sex tourism increases and red light districts are institutionalized, which makes the situation altogether worse. Pimps and traffickers are given a free pass to operate and even can hide their victims in plain sight.
In Europe, most sex workers come from other countries and do not have a legal immigration status, hence, if prostitution is legal or not, does not help at all. Another issue is that being a sex worker holds a lot of stigma within society. Illegality frames everything they do, leaving a space wide open for anything to happen to these women. Therefore, multiplying even more the level of vulnerability and causing for women prefer not being branded as sex workers or have it in official record. Thus, if prostitution is as innocent as any other business, as some politicians have declared, why is it so dangerous or why having it in your official record represents such a repercussion.
Overall, in the European Union, member states have a very lenient approach towards prostitution. Only three countries have a strict ban on sex work which criminalizes both buyers and sellers. The countries that possess such a neo-abolitionist approach are France, Sweden and Ireland. Prostitution can be a euphemism for human trafficking and with its legalization it tries to restrict it in accordance with rules imposed by the state, regardless, there is no way of guaranteeing it. Thus, legalizing prostitution is not the right decision done by the governments, neither a way of taking care of prostitutes, rather is just a way of patching up the issue without going to the core.
Musings of a journalist – Part 3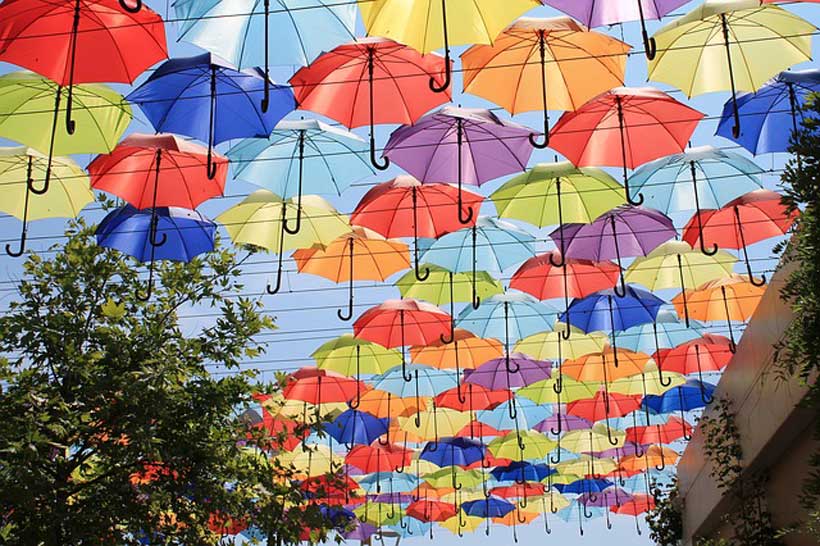 The entire idea of writing this is that as journalists we find ourselves finding and scratching other people's truths. However, we often escape from our own. The idea of writing this is to come closer to my own truth and to stay connected with it.
Some good things have also happened since January. I believe I fell in love with someone for a while, fell out of love with them recently and am waiting to feel in love with them again. The strongest learning I've had about love is that it's not permanent. It comes and goes in tides and we must persevere to know when the next tide will come. People who expect love to be permanent have either lost themselves in love or are blinded by it, both of which might lead to delusions. I think my style of loving is more like a realist who gives into delusions once in a while but gets back to reality. Might sound sad, but this is the sad reality of long relationships. People can fall out of love and fall in love with the same person at different points of time. Lovers just need to wait for the right timing. And don't let this fool you – there might be no right timing for lovers, but that doesn't mean that love does not exist between them. It simply means that the timing was, is and never will be right.
One more messed up thing about me is that there was once a time I had no friends and I wanted friends more than anything else. Now that I have friends, I think it feels like a burden to be responsible for people's emotions. To build these connections and promises of a lifetime when I might not even be in the same country after 3 months. But does that matter? Some people might not be in this world after 3 months! Some people might be terminal. Should that stop us from connecting with them at a deeper level? Maybe some connections are deeper because we know they are short lived. Maybe some connections are not so deep because we know they ebb and flow like tides, with different intensity of feelings at different points in time. What is a good measure for judging connections? Depth or time? I think both measures fail. One of the mysteries of this world is how to judge the quality of a connection. I am yet to understand how.
Another realization I've had these past few months is that without love we are little. But without self respect we are nothing. Without alcohol, I do feel a sense of anxiety every once in a while. Coffee makes up for that. We move from one vice to the next. I also know that coffee is not the best for my health, but I still know it's better than alcohol. A good sense of creating better addictions is something I'm trying to incorporate in my life.
Since the last few months, I have been afraid of death. And I have learned to overcome it. I've learned to live in the present moment. I've learned to live by projecting a future I want into this world. I've learned to trust myself and rebuild myself. And with this piece of writing. I've rebuilt a sense of trust and truth in myself.
In the last six months I was also selected for an apprentice hub where I was mentored for my NGO by Priyanka Jha, Miss International 2004 and Miss India top 5. I also had the privilege of being selected for the Global Governance Initiative and am impressed by my attendance and participation in the fellowship. I wrote a five thousand word thesis about the negative impact of social media as a part of the fellowship. I cannot imagine having written a five thousand word thesis ever before. Now I'll be starting a course by MIT in May called MIT bootcamp. I'm building my start-up on the side and also working for my NGO – Coral Warriors. I've also been interviewed by some publications for my NGO and have been working on expanding the board of directors. I've tried to get an internship in consulting but have failed quite strongly till now. I might not have to continue failing if the opportunity arises. That's the beautiful part about failing – we fail back to back and one day life surprises us. Some more things I really want to do is develop a sense of routine, build my sense of peace, go for treks, feel more connected with myself, not agree with people blindly to ensure a continued relationship with them and get more political like I was before. Perhaps while reflecting on the first six months (almost six months of 2022), I cannot help but reflect on what I want the next six months to look like.
I want them to be filled with a deep sense of purpose and belonging. I want to be humble. I want to feel more connected. I want to feel like I am creating a positive impact, like my life has meaning. I also want to work towards getting a Masters degree. Most of all, I wish to stay connected with my truth through all this. To not forget my past in a fury of this madness. To remember what pain feels like and live everyday with gratitude. Being a believer of manifestation, I want to manifest my goals and dreams for myself, but only those that bring me peace.
This is my truth and I am glad to be sharing it with you.
Musings of a journalist – Part 2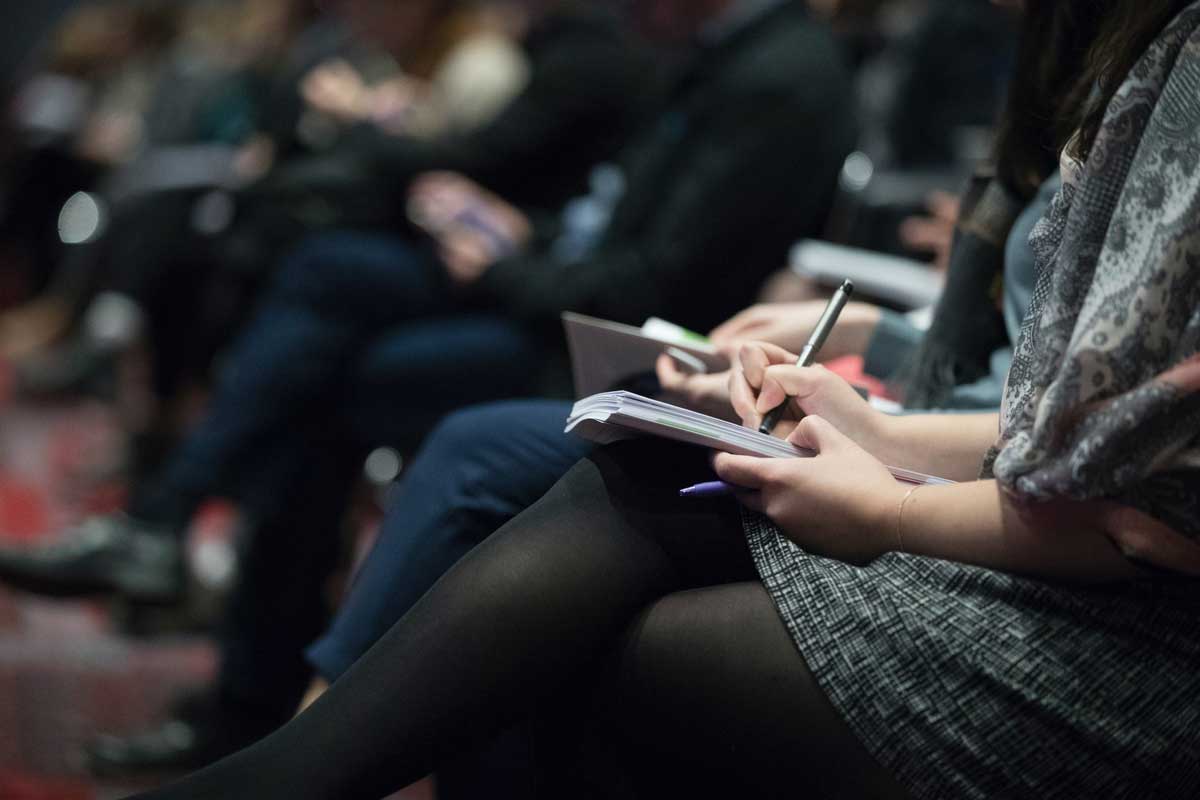 The entire idea of writing this is that as journalists we find ourselves finding and scratching other people's truths. However, we often escape from our own. The idea of writing this is to come closer to my own truth and to stay connected with it.
Since I'm writing this to come to terms with my own reality, it's also a good idea to reflect on how I feel when people ask me – "How do you manage your time?" or "You are doing so much!" or "Your story is inspiring." To be honest, people are saying this to me to encourage me and motivate me, but as someone who is used to doubting and second guessing myself, the only impact that words like this have on me in the short term is – IMPOSTER SYNDROME. I remember battling it at university where I felt like a constant imposter amidst people who were doing so much more than me. I know we must not compare ourselves to others but it's a mistake of the past.
Today, I feel like an imposter where people feel like I am doing a lot and being a lot, when I don't perceive myself to be doing anything at all! For someone who spends their day feeling like they've wasted their time, there's a cognitive gap in their understanding that they might have actually done something productive. I struggle with feeling productive and feel like a fake version of myself on most days where people can't see the real me. Most people might see a list of things I've done and imagine I'm being my best self when perhaps I'm not. Someone please tell me – What's a good way to tell someone who pedestalizes me that I don't deserve to be pedestalized? What's a polite way to ask them to not look up to my achievements because I have none.
The last six months of my life have been hyper stressful. I got rejected from the IVY League university to which I had applied and life hasn't been the same since. It's taken a while for me to accept the fact that I might have made some decisions in the past, which are of course reversible in due course of time, but it will take time. However, on a positive note, I did not see myself here one year ago. I got into a university in the UK which is still over the caliber my grades represent. I have realized one thing about academia. There are no second chances, you need to start from scratch.
In the last six months, I also believe the usage of my social media has increased, thereby causing a decline in my overall wellness. Perhaps, my university roommate has been smart in deleting the app overall but I am aware she lapses every once in a while when she feels the urge to check the internet. But her lapses exist once in six months. And mine from social media would be like twelve hours. I want to be immune to social media and delete the apps eventually. But of course, Instagram is a tool for business and I do believe in my ability to monetize the application, perhaps like others who want to be influencers but have no future in the field. Ouch! But yes, honestly, either put yourself out there and start now or never.
Since January began, I have watched the entire Oscar nominations list, almost, barring five movies I'm going to have to pirate because selections on Netflix suck. Despite accomplishing my almost 52 movies/ series and 52 book goals (26 books by June and 26 more by December), despite being on track, I feel flung off. There is no sense of pleasure in doing it anymore. Why does someone even read 26 books in 6 months? Someone might read one book and derive enough information out of it which someone who reads 26 books might miss out on. I find the reading 52 books goal displeasurable right now. I don't see the meaning in it except knowing that it creates a good sense of ego. Yay, I'm reading more than most people. Yay, I probably know more than them about this world and how it works. Or yay, I'm not as dumb as I thought three years ago.
Honestly, the first time I read 52 books a year, last year, it was like an achievement. But now it feels just like another addiction to keep my day going. I really need other better hobbies to keep me engaged. Reading is not the only important thing. Lately, I've realized we need to apply what we read. And the truth is when we start applying our readings to the real world, there is very little time for reading left. I wonder is this realization why most people stop reading in their twenties? Is this why my father stopped reading in his twenties? I seriously wonder why people who were avid readers and dreamers once have now stopped reading. Did life hit them or did they realize they had to get up from books and start hitting life?