From Football to Rocket Science: Meet the Young People Changing the World in 2018
One hundred of the world's most promising artists, business leaders, public servants, social entrepreneurs and technologists under the age of 40 have been invited to join the World Economic Forum's community of Young Global Leaders. The aim is to enable them to shape an inclusive and sustainable future for the world.
They will join a community and a five-year programme that will challenge them to think beyond their scope of expertise and make a stronger impact as leaders.
They have been nominated because of their creativity and innovation; their ability to build bridges across cultures and between business, government and civil society; and their pioneering work in arts and culture, business, design, energy, health, public policy, sustainability and technology.
The Forum of Young Global Leaders is a multistakeholder community of leaders from all walks of life, from every region of the world. Current members head governments and Fortune 500 companies, hold Nobel Prizes and Academy Awards, and have become UN Goodwill Ambassadors and Social Entrepreneurs.
Over half of the YGL Class of 2018 are women, and the majority of the cohort are from emerging economies. Together, they represent the very best potential of their generation and are advancing new models of sustainable social innovation. The full list can be downloaded at http://wef.ch/ygl18.
"We're challenging these 100 women and men to do more and be more. They'll join a community of enterprising, socially minded leaders working as a force for good, and highlight the potential for innovation to correct the shortcomings in our economies and societies," said John Dutton, Head of the Forum of Young Global Leaders at the World Economic Forum.
The Class of 2018 includes the following people from:
Africa (sub-Saharan)
Iyinoluwa Aboyeji (M), a Nigerian Silicon Valley entrepreneur who is changing the way payments are made in Africa as Founder and Chief Executive Officer of Flutterwave, an API start-up that attracted $10 million in investment in 2017. He also co-founded Andela, which trains and connects African developers to global companies for work.
Samuel Alemayehu (M) is Managing Director, Cambridge Industries, Ethiopia. He is a Stanford engineer and Silicon Valley entrepreneur who is developing Africa's first waste-to-energy plant and the continent's largest wind farm.
Fatoumata Ba (F) is Co-Founder and Chief Marketing Officer of Jumia Group, Africa's first tech unicorn. She is also Chief Executive Officer of Janngo, Africa's first social start-up studio.
Akim Daouda (M) is Chief Investment Officer of the Gabonese Sovereign Wealth Fund, Gabon. Outside of work, he supports a youth education NGO.
Khaled Igué (M) is Founder and President of Club 2030 Afrique, Benin, a think-tank focused on economic and social development in Africa. He is also Head of Public-Private Partnerships for Africa at OCP mining company.
Sébastien Kadio-Morokro (M) is one of the youngest CEOs in the African oil and gas industry as Chief Executive Officer of Petro Ivoire, Côte d'Ivoire. He is also Chairman of the Board of Clinique Procrea, which specializes in maternal health, child health and fertility.
Unathi Kamlana (M) is Deputy Registrar of Banks & Head of Department, Prudential Policy, Stats & Support, South African Reserve Bank.
Karabo Morule (F) is Managing Director, Personal Finance, Old Mutual Emerging Markets, South Africa. She is the first woman to sit on the company's executive committee.
Natalie Payida-Jabangwe (F) is the Chief Executive of Ecocash, part of Econet Wireless, Zimbabwe. She runs the second-largest mobile financial service in Africa, managing the operation and financial transactions for 6 million customers.
Anushka Ratnayake (F) is Founder and Chief Executive Officer of myAgro, Mali. She supports small-scale farmers to pay for fertilizer and seeds through a mobile platform and is planning to reach 1 million farmers by 2025, increasing their income by $1.50 per farmer per day.
East Asia
Deng Adut (M) is Co-Founder and Partner at AC Law Group, Australia. He also founded the John Mac Foundation, which provides higher education scholarships to students from refugee backgrounds.
Nami Chung (F) is Managing Director at the Asan Nanum Foundation, Republic of Korea. She is leading efforts on youth empowerment and entrepreneurship.
Ren Hua Ho (M) is the Executive Director of hospitality brand Banyan Tree Holdings, Singapore, and Chief Executive Officer of Thai Wah, a food conglomerate. He volunteers as a mentor at a prison in Singapore and serves on several NGO boards.
Elaine Kim (F) is the Co-Founder and Partner of CRIB (Creating Responsible and Innovative Businesses), Singapore. She helps women become entrepreneurs and is a doctor and Chief Executive Officer of HCA Hospice Care, providing care for the terminally ill in their homes. She also co-founded Singapore's first co-working space for families, Trehaus.
Nadiem Makarim (M) is Chief Executive Officer of GO-JEK, a motorcycle ride-hailing app that has evolved into payments, food delivery and other lifestyle services in Indonesia. The fleet includes 400,000 drivers and over 3,000 service providers.
Lucy McRae (F) is Principal, Lucy McRae, Australia. An artist and inventor, she is recognized as an early identifier of emerging technologies, leading Philips Electronics research lab.
Kaila Murnain (F) is General Secretary, New South Wales Branch, Australian Labor Party, Australia, the first woman to hold this position. Her aim is to change the culture of the party, making it more inclusive.
John Riady (M) is Director of Lippo Group, a business conglomerate based in Indonesia that includes real estate, retail, hospitals and internet services.
Simon Sheikh (M) is the Founder and Managing Director of Future Super, Australia's first fossil-fuel-free pension fund.
Taejun Shin (M) is the Founder and Representative Director, Living in Peace, Japan. A former investment banker, he runs an NGO committed to education for peace.
David Sin (M) is Chief Executive Officer of SIN Capital Group, Singapore, and Deputy Chairman of Fullerton Health, a health foundation, where he is spearheading projects to help the elderly, low-income families and disadvantaged youth.
Shoko Takahashi (F) is Representative Director at Genequest, Japan. Her start-up gathers customers' genetic information to develop drugs specific to their treatment.
Wai Wai Nu (F) is the Founder and Director of the Women Peace Network, Myanmar. A former political prisoner, she has been at the forefront of human rights activism and helps women fight abuse such as sexual harassment and domestic violence.
Hannah Yeoh (F) is Speaker, Malaysia Democratic Action Party. She is the country's first female speaker for Selangor State Assembly and the youngest speaker of any legislative assembly in the country.
Vivy Yusof (F) is a Malaysian fashion entrepreneur, social media influencer and advocate for women's empowerment. She founded dUCK, a fashion brand and FashionValet, a multimillion-dollar online retail start-up.
Europe and Eurasia
Heba Aly (F) is Journalist and Director of IRIN, Switzerland, a leading source of original, field-based journalism on humanitarian crises.
Barbara Ann Bernard (F) is the Founder, Chief Executive Officer and Chief Investment Officer of Wincrest Capital, a global equity fund. An Irish national, she also chairs Ultera Technologies, a clean energy company.
Oana Bîzgan (F) is a member of Parliament of Romania, representing Bucharest and works on equal opportunities for women and men and economic policy. She ran Romania's NoHateNoFear campaign.
Valeri Chekheria (M) is Chief Executive Officer of Adjara Group Hospitality, a hotelier and agricultural entrepreneur from Georgia and business advocate for sustainability, human rights and anti-corruption.
Xavier Duportet (M) is Chief Executive Officer of Eligo Bioscience, France. His company developed antimicrobial medicines that can be programmed to target bacteria based on their genome – a treatment that can be used for illnesses like Crohn's disease. He also runs Hello Tomorrow, a non-profit that helps promising science-entrepreneurs trying to solve the world's most pressing issues.
Mathieu Pierre Flamini (M) is the Founder of and Partner at GFBiochemicals, United Kingdom, and a professional football player turned environmental entrepreneur. GFBiochemicals produces levulinic acid, a substance that could be an alternative to petrol.
Gloria Fluxa Thienemann (F) is Co-Executive Vice-Chairman and Chief Executive Officer of Grupo Iberostar, Spain, a tourism multinational operating in 30 countries with over 100 hotels, travel agencies and operators, employing over 28,000 people. She is also a campaigner for marine sustainability.
Maya Foa (F) is Director of Reprieve, the legal charity based in the United Kingdom that has a team of lawyers fighting human-rights abuses such as the death penalty, assassinations and secret prisons.
Sanni Grahn-Laasonen (F) is the Minister of Education and Culture of Finland. The Nordic country's school system has consistently come at the top of international rankings for education systems.
Camilla Hagen Soerli (F) is the Executive Manager of Canica, one of the largest privately owned investment companies in Norway. She also manages the Canica Foundation, investing in medical research with a focus on women's health.
Solveigh Hieronimus (F) is Partner at McKinsey & Company, Germany, who specializes in refugees, migration, welfare and employment. She is a speaker at the European Parliament, the European Summit on Youth Unemployment and the Chatham House Conference.
Gwenaelle Huet (F) is the Chief Executive Officer, France, Renewable Energy, ENGIE Group, France. Formerly with the French government handling climate negotiations, she is now responsible for hydro, wind, geothermal, solar PV and marine energy projects at Engie.
Ipek Ilicak Kayaalp (F) is Chairwoman of the Board of Directors, Ronesans Holding, Turkey, a group of companies specializing in construction, real estate investment, energy, health and education.
Christian Kroll (M) is the Scientific Co-Director of the Sustainable Development Goals (SDGs) Index and Dashboards at Bertelsmann Stiftung, the German think tank. The index and dashboards measure country performance on the UN SDGs and show how world leaders can deliver on their promises for reforms.
Gaurav Mehta (M) is Founder and Chief Executive Officer of Dharma Life, India. A former private equity professional, he runs a social enterprise that enables entrepreneurs in rural areas to improve their local communities.
Miroslava Duma (F) is the Founder of Future Tech Lab, Russian Federation. She is an entrepreneur who is commercializing new, sustainable technologies and innovations for the fashion industry. Her work includes founding an investment company, experimental fashion tech lab, lifestyle digital platform, and a women and children's online store.
Albert Rivera Díaz (M) is President of Ciudadanos – Partido de la Ciudadanía, Spain. A Spanish attorney and politician, he is also an anti-corruption and diversity champion.
Susannah Rodgers (F) is a British Paralympic swimmer who won 30 international medals, including three bronze medals at the London 2012 Paralympic Games and a gold and two bronze medals at the Rio 2016 Paralympic Games. She is a Non-Executive Director of the British Athletes Commission.
Nico Rosberg (M) is a German-Finnish Formula One race driver and 2016 Formula One World Champion who drove for Williams F1 and Mercedes AMG Petronas under the German flag.
Marlene Schiappa (F) is a French politician serving as France's Secretary of State in charge of Equality between Women and Men.
Mustafa Suleyman (M) is one of the three co-founders of DeepMind, an artificial intelligence lab in the United Kingdom that was acquired by Google in 2014 for a reported £400 million.
Leo Varadkar (M) is the Taoiseach of Ireland. A medical doctor, he became the country's youngest-ever prime minister in 2017.
Greater China
Kent Ho (M) is Founder and General Partner of s28 Capital, Hong Kong SAR. His company is one of the largest new early-stage venture capital funds in Silicon Valley.
Li Jia (F) is Head of Research and Development, Google Cloud Artificial Intelligence, Alphabet, USA. Previously head of research at Snapchat, she now heads the Google AI China Center and is an adjunct professor at the Stanford University School of Medicine.
Jingfang Hao (F) is a Researcher at the China Development Research Foundation, People's Republic of China. A researcher in macroeconomics, she also writes science fiction and leads a non-profit, Tong Xing, working on social impact projects.
Wang Huai (M), a former Facebook engineer, he leads Linear Venture, a technology investment firm. He is also Chairman of the Youth Group of China's Future Forum, a non-profit establishing an interdisciplinary platform to promote science that helps humanity.
Xiao Liu (M) is Senior Vice-President of China Vanke, one of the largest property companies in China.
Wenjuan Mi (F) is Chief Executive Officer of VIPKID, People's Republic of China. She empowers children through her English language education institution, which connects Chinese students to an international learning experience.
Li Sixuan (F) is Anchor for China Central Television, People's Republic of China.
Wen Wang (F) is a Research Scientist at the Massachusetts Institute of Technology (MIT), Singapore. A biochemist, she focuses on using technology to address sustainability, healthcare and food security.
Huiyan Yang (F) is Chairwoman of Country Garden Holdings, China's largest property developer. She is China's richest woman and her company has sold properties to 1.5 million homeowners and employs 70,000 people worldwide.
Carol Yu (F) is Anchor for Phoenix Satellite Television, Hong Kong SAR. She hosts Visionaries, which reaches over 400 million viewers in Asia alone.
Lu Zhang (F) is the Founding and Managing Partner of Fusion Fund, USA, a venture capital firm that specializes in early stage healthcare and technology investments. She made her mark in the industry after founding a company focused on non-invasive technology for early diagnosis of Type II diabetes.
Latin America
Kerstin Forsberg (F) is an ocean conservation activist based in Peru and Founder of Asociación para la Conservación de Ambientes Marinos y Costeros and Planeta Océano, a non-profit fighting to protect marine environments.
Sebastián Alejandro Kind (M) is Undersecretary for Renewable Energy, Ministry of Energy and Mining of Argentina and leading a national plan to generate 20% of the country's power by 2025.
Juan Jose Pocaterra (M) is Co-Founder and Chief Executive Officer of ViKua, Venezuela. His company develops smart city technologies and he is Venezuela's representative to the White House Emerging Entrepreneurs Initiative.
Alejandro Malgor (M) is Co-Founder and Chief Executive Officer of Xinca, a company based in Argentina that makes shoes from discarded car tyres. Xinca partners with sustainable brands like Patagonia and has produced 20,000 pairs from 13 tons of recycled tyres since 2013.
Kapil Mohabir (M) is the Founding Managing Partner of Plympton Farms, Guyana. His social enterprise is the largest exporter of tropical products in Guyana, and he seeks to alleviate rural poverty by working with smallholder framers.
Juan Pablo Larenas (M) is Co-Founder and Executive Director of Sistema B, Chile. His organization promotes collaboration between businesses, government and civil society towards social innovation.
Middle East and North Africa
Faisal Abbas (M) is Editor-in-Chief of Arab News, Saudi Arabia.
Razan Al Mubarak (F) is Secretary-General of the Environment Agency, Abu Dhabi (EAD), United Arab Emirates.
Sarah Al-shuhaimi (F) is the first woman to chair Saudi Arabia's stock exchange and is Chief Executive Officer and Member of the Board of NCB Capital, Saudi Arabia.
Riad Armanious (M) is Chief Executive Officer of Eva Pharma, Egypt. A philanthropist and entrepreneur, he turned his family's small business into one of the region's fastest-growing pharmaceutical manufacturers.
Reem Fadda (F) is an internationally recognized art curator based in the Palestinian Territories.
Rayan Fayez (M) is Managing Director and Chief Executive Officer of Banque Saudi Fransi, one of Saudi Arabia's largest banks.
Reem Khouri (F) is Founder and Chief Executive Officer of Kaamen, Jordan. She runs a social enterprise that supports organizations in designing their economic and social contracts with society.
Tamer Makary (M) is the Founder of Ethica Partners in the United Arab Emirates. He established Africa's first not-for-profit eye hospital in Cameroon and he is launching local eye care interventions in Indonesia.
Alisha Moopen (F) is Executive Director of Aster DM Healthcare, United Arab Emirates. She oversees 85 clinics and focuses on initiatives for village development, ranging from small children to women's education. She is also a trustee and active member of the Aster DM Foundation, working with children with congenital heart disease.
North America
Angela Baker (F) is Head of Qualcomm Wireless Reach, USA, a strategic initiative of Qualcomm that brings wireless technology to underserved communities around the world, reaching over 10 million beneficiaries.
Kelly Buchanan (F) is Senior Vice-President, Commercial Solutions, Mastercard, USA. She led the efforts to initiate Mastercard's Women in Technology programme and is involved in Girls 4 tech, a programme that teaches science, technology, engineering and mathematics to schoolgirls across the world.
Joy Dunn (F) is the Lead of New Product Introduction, Space Exploration Technologies Corp (SpaceX), USA. She leads the task force taking new spacecraft from design concept into production. She co-founded the Women's Network and LGBTQ employee groups at SpaceX and is involved in science, technology, engineering and mathematics outreach.
Michael Faye (M) is Executive Chairman of GiveDirectly, USA. His charity allows donors to send money directly to the poor with no strings attached and is researching the effects of unconditional basic income in developing economies. He also runs Segovia, a technology company that aims to make charitable payments safer.
Joseph P. Kennedy (M) is Congressman from Massachusetts (D), 4th District, United States House of Representatives, USA.
Maggie MacDonnell (F) is the teacher from Ikusik School, one of the most northern communities in Canada, who won the Global Teacher Prize 2017. With the $1 million award, she is planning a non-profit for youth to engage on issues such as culture, climate change, health and global citizenship.
Nadeem Meghji (M) is Senior Managing Director at Blackstone, USA. Working in the Real Estate Group and Head of Real Estate Americas, he oversees $60 billion of investor capital. He is also a board member for the Lupus Research Alliance.
Subha Nagarajan (F) is leading GE Capital's emerging markets investment portfolio. Previously, she managed over $2 billion worth of investment deals in Africa at the Overseas Private Investment Corp, the US Government development finance institution.
Billy Parish (M) is the Founder and Chief Executive Officer of Solar Mosaic, USA. An author, businessman and philanthropist, his company is the largest lender for home solar in the United States. He also founded, Power Shift Network, one of the largest youth climate change advocacy organizations in the world.
Catherine Raw (F) is Chief Financial Officer at Barrick Gold Corporation, Canada, one of the largest investors in mining.
Lily Sarafan (F) is Chief Executive Officer of Home Care Assistance, USA. Her start-up is the largest consumer health company in ageing services, generating $100 billion with 5,000 employees. She was a Chairwoman of the National Iranian American Council, an activist for Moms Against Poverty, and pioneered educational programmes for orphaned girls in Cambodia and Iran.
Arvind Satyam (M) leads global business development for Cisco's Smart Cities Initiative, supporting cities in their efforts to improve energy management, disaster preparedness and public safety.
Fern Shaw (F) is President of UPS, USA. She oversees 15,000 employees in finance, sales, package and transport operations, industrial and plant engineering, human resources, automotive, security and labour relations.
Jagmeet Singh (M) is a Member of Ontario Provincial Parliament and leader of the New Democratic Party, Canada.
Edward "Smitty" Smith (M) is a Partner at DLA Piper, USA. He delivered broadband to underserved communities as a member of the Obama Administration, advised the Chairman of the Federal Communications Commission and ran for Attorney General in the District of Columbia.
Alexander Soros (M) is the Owner of Soros Fund Management, USA. He founded the Alexander Soros Foundation, promoting civil rights, social justice and education through grants. He is also Deputy Chair of the Open Society Foundations, which supports civil society groups around the world.
Tom Szaky (M) is Founder and Chief Executive Officer of TerraCycle, USA. A champion of the circular economy movement, his company repurposes hard-to-recycle consumer waste such as chip bags and cigarette butts.
Leana Wen (F) is the emergency physician taking on Baltimore's health crises as the city's Commissioner of Health. As the head of one of America's most experimental health departments, she tackles everything from the city's crippling drug abuse problem to high infant mortality.
South Asia
Nighat Dad (F) is the Founder of the Digital Rights Foundation, Pakistan. A lawyer and internet activist, her non-profit is helping Pakistani women fight against online harassment.
Bhairavi Jani (F) is Executive Director of the SCA Group of Companies, a major logistics firm in India. An entrepreneur and one of the most powerful women in India, she has advised governments and private organizations.
Rhea Mazumdar Singhal (F) is Chief Executive Officer of Ecoware Solutions, India. She is tackling plastic waste by manufacturing a biodegradable – and cheaper – alternative to plastics. She also volunteers to help cancer patients.
Hamdullah Mohib (M) is a diplomat who is the Ambassador of Afghanistan to the United States of America.
Armstrong Pame (M) is Joint Secretary, Government of Manipur, India. Known as "the miracle man", he took up an ambitious road project without government funds, leading to the opening of a 100-kilometre road that links poor communities in Manipur with the outside world.
Suchi Saria (F) is the John C. Malone Assistant Professor at Johns Hopkins University, USA. She runs one of the leading labs at the intersection of artificial intelligence and healthcare to make early detection and diagnosis a reality.
Alok Shetty (M) is Founder and Principal Architect of Bhumiputra Group, an architectural firm in India that designs flood-resistant homes, costing as little as $300, for low-income housing in Bangalore. He is on a mission to improve people's quality of life in poor districts and was named "Young Leader for Tomorrow" by Time magazine.
Kanika Tekriwal (F) is the Chief Executive Officer of JetSetGo, India's largest private jet company. Often called the "Uber of air travel", JetSetGo manages and operates private jets that are owned by others.
Luxury Predecessors become the Necessity of Successors
It appears that many people's lives today are increasingly focused on the pursuit of luxury. There is no denying the allure of luxury, whether it be in the form of designer goods, expensive automobiles, or lavish travel. Less frequently discussed, though, is the fact that many people now view the pursuit of luxury as essential to their success rather than just a matter of personal taste.
We need to look at the historical context to comprehend why luxury has evolved into a necessity. Luxury used to be a privilege enjoyed only by the wealthy elite who could afford to splurge on pricey items and experiences. The rise of consumer culture in the 20th century has made it simpler for the middle class to access luxury. More and more people started aspiring to the lifestyle that luxury represented as businesses started marketing luxury goods to a wider audience.
This desire for luxury has evolved to be closely related to our ideas of success. Owning expensive goods is often seen as a sign of success and status. It's a way for them to demonstrate to the world that they've succeeded and are deserving of respect. The pursuit of luxury has consequently evolved into a central theme in the cultural narrative surrounding success.
But why has luxury become such an important part of this narrative? Our society's escalating competitiveness is one factor. Being unique in a world where everyone is vying for success and attention has become more crucial than ever. And displaying wealth and luxury in a prominent manner is one way to accomplish this. People can advance in their careers and social circles by showing off their wealth and status by purchasing expensive goods.
Luxury is often viewed as a way to reward oneself for effort and success, which is another reason why it has become necessary. In a society where achievement and productivity are prized above all else, the pursuit of luxury can give one a sense of satisfaction and validation. People can get the feeling that their efforts have paid off and that they are entitled to indulge in luxury goods and experiences by doing so.
A prime example of how the success of opulent predecessors can turn into a requirement for successors is the tale of King Bruce and the spider. He, who was in exile and feeling discouraged, saw a spider repeatedly trying to spin a web. The spider kept trying despite repeatedly failing and kept going until it eventually succeeded.
King Bruce was motivated to keep going in his own pursuit of success by the spider's tenacity. He came to the conclusion that persistence and determination are just as important to success as talent and aptitude. Then, after successfully leading a rebellion against his adversaries, he was able to retake his throne and enjoy the opulent lifestyle that came with it.
In this way, predecessors' luxuries turn into successors' needs. They serve as role models for future generations, motivating them to pursue success by showing what is possible with effort and tenacity. Many successors might lack the inspiration and drive to pursue their own ambitious goals if these luxurious predecessors' examples are not followed.
Similarly, the life of Bill Gates, one of the richest people in the world and a co-founder of Microsoft, illustrates how once-luxury predecessors eventually become necessities for successors. Despite coming from a low-income family, Gates was able to achieve great success through his own perseverance, hard work, and inspiration from other successful people.
The achievements of his well-off forebears, including entrepreneurs and inventors Thomas Edison and Alexander Graham Bell, served as inspiration for Gates. He understood that the secret to success wasn't just talent or intelligence, but also the capacity to keep going in the face of obstacles and setbacks.
Furthermore, through his philanthropic endeavors, Gates has persisted in inspiring and motivating others. His commitment to enhancing people's lives all over the world has resulted in billions of dollars being donated to charitable organizations. His accomplishments and generosity serve as a motivating example of the value of volunteering and using one's resources to improve society.
In the end, anyone who aspires to greatness can find inspiration from a successful person who serves as a role model. Successors can demonstrate extravagance in their own lives and have a positive impact on their communities and the world by realizing and putting into practice the lessons learned from luxury predecessors. In fact, successors can learn about the qualities and traits that helped their wealthy predecessors succeed, like hard work, dedication, and perseverance, by looking at their lives and careers. They can learn how to overcome the difficulties and obstacles they might encounter on their own path to success.
Dance and games offer glimpses of life – and death – in ancient Italy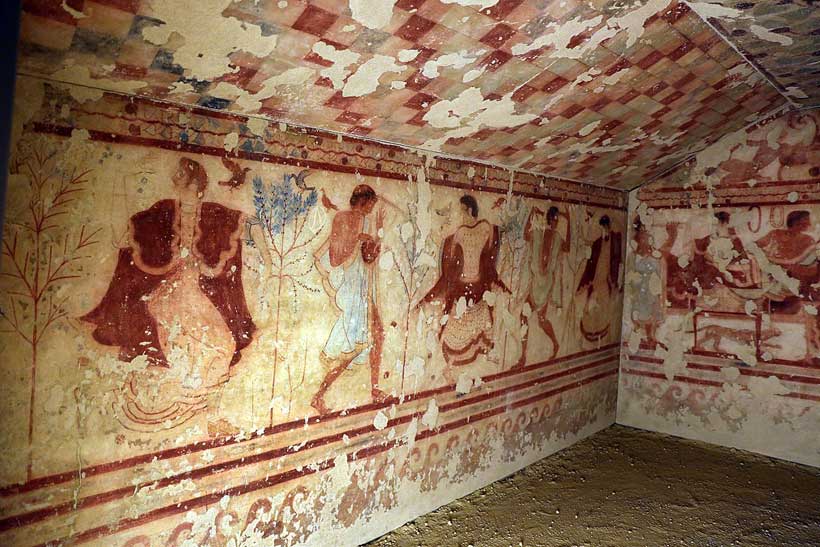 Tomb and urn images shed light on the intricacies of Etruscan and Roman civilisation at least 2 000 years ago, reviving it for modern times.
By ALEX WHITING
A 2 500-year-old Etruscan tomb in the Italian city of Tarquinia has walls covered in paintings of brightly coloured dancers and musicians. A 1st-century funerary urn of a woman who died in nearby Rome depicts a couple playing a board game.
While tombs and urns might seem to be unlikely places to find scenes of people dancing or playing board games, in classical antiquity they conveyed important messages about personal relationships and society.
Game of seduction
The Roman marble urn, for example, bears an inscription identifying the deceased woman as Margaris, a slave of Marcus Allius Herma. The couple is playing "Little Soldiers", a game of strategy symbolising seduction, and Margaris is winning.
'The image of the board game shows intimacy between the couple,' said Véronique Dasen, professor of classical archaeology at the University of Fribourg in Switzerland. 'It is a very beautiful thing because she is a slave, but she's also the beloved one and the leader. The game is also a message to say they will be together forever.'
Although games were an important part of ancient life – even the gods played them – for a long time they went unstudied. The only major work on the topic was published in 1869.
Dasen is leading an EU-funded research project called Locus Ludi to address this gap. It is carrying out the first comprehensive study of the written, archaeological and iconographic records of games, which have been largely forgotten in museums and libraries.
Beastly boys, good girls
Some Roman sarcophagi of children are carved with scenes of boys playing. These are no simple illustrations of childhood amusement – they have a twist.
The beautiful carvings show the boys fighting over their game and pulling each other's hair. One boy is even biting his playmate.
This reflects the extent to which violence was allowed in games and was culturally part of the fun, according to Dasen. Romans valued this behaviour.
Roman girls, on the other hand, were never depicted fighting over games. Instead, they are always shown playing nicely and quietly.
Such pastimes were a way for children to experience winning and losing and to learn to master their emotions.
Play it again
In addition to studying the hidden messages in the images of games in ancient Roman as well as Greek art, the Locus Ludi team has recreated some and made them available to play online.
The "Little Soldiers" amusement played by the slave and her lover is the only Roman strategic board game described in detail in Roman literature.
The researchers used these descriptions and archaeological finds to recreate the rules of the game so that it can be played again today, along with several other ancient pastimes that have been made accessible to modern-day players.
The aim is to help integrate ancient games as cultural material in school and university programmes today, according to Dasen.
Knowing more about the educational and societal role of play in the past is important to understand the present and widen the debate about high-tech toys and new forms of sociability. Locus Ludi, whose funding is through the European Research Council, started in 2017 and runs through September this year.
Female authority
Unlike the ancient Romans and Greeks, women in Etruscan society had equal status to men. The Etruscans controlled central Italy before the region became part of the Roman empire. Many of their rituals were adopted by the Romans.
'The Greeks were shocked by the status that Etruscan women had and described them as women of ill repute,' said Dr Audrey Gouy, an archaeologist specialising in pre-Roman Italy at the University of Lille in France.
Scenes painted in underground tombs in Tarquinia not only show women and men dancing together as equals, they also depict the females as leaders in their community.
The dancers are performing an ancient funeral ritual. A woman playing castanets leads them. Bands of sacred cloth are draped over her arms – a symbol of her religious authority.
'This woman controlled the ritual,' said Gouy, who was the first person to study Etruscan dance.
The castanet player led people through the ritual's different stages. She opened up a connection between the world of the living and the world of the dead, helping the deceased pass through.
Dance at a funeral also served people coping with grief, according to Gouy.
'Dance has a psychological effect on the body that helps to heal after a death,' she said.
Gouy studied textiles in Etruscan art as part of an EU-funded project called TEXDANCE, which ended in 2021, and published a book on the subject last year.
Costume signals
She said researching the dancers' clothes in paintings and carvings reveals a lot about their movements and the sounds they made.
'Through the clothes we can see the different phases of the dance,' Gouy said.
The garments in the tombs show that the dancers move slowly at first, then spin and leap faster and faster. Gouy – herself a dancer – is planning to recreate these clothes and make a video of their movements to show how the ritual might have been performed.
In addition to clothes, male and female dancers wore bracelets and belts, which would have jangled as they moved.
The women's accessories may have given light, high-pitched sounds. The men's belts bore larger objects that may have sounded like a low-pitched rattle.
The possible differences of sound between young men and women in dance led Gouy to think that there may have been a sort of gender soundscape in Etruscan dance.
'The Tarquinian tombs fascinate me because the Etruscans created an envelope of paintings around their dead to protect them for all eternity,' she said. 'They are full of representations of joy, of life, and they tell us so much about Etruscan society.'
Research in this article was funded via the EU's European Research Council and the Marie Skłodowska-Curie Actions (MSCA). The article was originally published in Horizon, the EU Research and Innovation Magazine.
The Threat of Brain Drain: Causes, Implications, and Solutions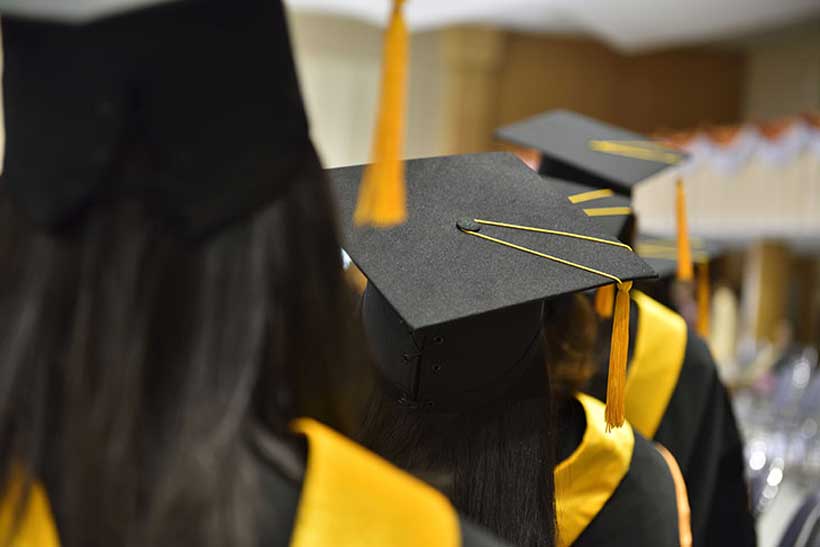 The phenomenon of highly educated and skilled professionals moving from their home country to another country in search of better employment opportunities, living conditions, and other benefits is known as brain drain. This phenomenon presents several difficulties, including a sizable loss of human capital, a decline in the innovation and productivity of the source nation, and a potential imbalance in the distribution of talent globally.
Brain drain has become a major issue for many developing nations, as it results in the loss of talented people who could make significant contributions to the economic and social development of their home nations. Since a large number of highly skilled professionals have left Pakistan in search of better employment opportunities, the nation has struggled with a serious brain drain issue.
Causes of Brain Drain
The brain drain is caused by a number of factors. The absence of employment options in the country of origin is the main factor. It can be difficult for many highly qualified professionals to find employment that matches their education and experience, which causes them to look for opportunities elsewhere. Due to low pay and unfavorable working conditions in some countries, professionals may also struggle to support their families. Instability in politics, poor infrastructure, and limited access to technology can all be contributing factors.
The same is true for Pakistan, where one of the main reasons for the brain drain is a lack of economic opportunities. Many highly qualified professionals, such as doctors, engineers, and IT experts, are compelled to look for opportunities abroad because they cannot locate domestic jobs that match their skill sets. Similarly, long-standing political unrest in Pakistan has been characterized by frequent administration changes and a pattern of military takeovers.
Simultaneously, through their financial contributions, the diaspora communities—which include expatriates, overseas Pakistanis, and Pakistani Americans—have a significant impact on Pakistan's economy. Whereas, doctors, engineers, scientists, and business owners are just a few of the highly qualified professionals living in the Pakistani diaspora. These professionals can help Pakistan develop by sharing their skills and knowledge because they have worked in developed nations where they have gained invaluable experience and knowledge.
Implications of Brain Drain
There are several detrimental effects of brain drain on developing nations. First, it leads to a shortage of highly skilled professionals, making it challenging to develop critical sectors such as healthcare, education, and technology. An additional effect is a decrease in investment in education and training. Secondly, governments invest a lot of money in professional development and education, and when these people leave the workforce, that investment is lost. Third, a reduction in innovation, research, and development may result from brain drain. It can also worsen economic inequality because most highly skilled and educated individuals can afford to emigrate.
Moreover, brain drain has serious repercussions for the country of origin. Highly skilled individuals frequently leave the country, resulting in a sizable loss of human capital that can harm the nation's economic development. Sectors like healthcare, education, and research—which demand highly skilled personnel—feel the impact of this loss most acutely. Furthermore weakening the nation's economy is the possibility of brain drain causing a general decline in productivity and innovation. Additionally, the exodus of talented people can make already-existing social and economic disparities worse by depriving the country's marginalized communities of qualified professionals who can assist in meeting their needs.
Possible Solutions for Brain Drain
The issue of brain drain has been addressed with a number of solutions. In-country wage increases and better working conditions are two potential solutions. This may attract highly qualified professionals and persuade them to remain and support the growth of their nation. Making investments in vital industries like healthcare, education, and technology is an additional solution. Whereas, governments can foster an environment where professionals are more likely to stay and contribute to the growth of their nation by offering more employment opportunities and better infrastructure. A further way to entice professionals to stay in the country is by providing incentives like tax breaks and housing subsidies.
However, Pakistan must create a comprehensive strategy to address this issue that aims to retain its skilled workforce and draw in foreign investment. To provide training opportunities and help Pakistanis develop industry-specific skills, one potential solution is to form partnerships with foreign institutions. With this strategy, education, and training can be of higher quality, increasing the employability of Pakistan's skilled labor force.
Pakistan should also concentrate on improving the environment in which companies can operate. The government should offer incentives to foreign investors to set up their businesses in Pakistan, which will create more job opportunities for the local workforce. To create a stable and conducive environment for businesses to operate, the government should prioritize investments in vital sectors like infrastructure, healthcare, and education.
Raising the standard of living in Pakistan is another way to draw and keep skilled workers. This can be done by funding social welfare programs, enhancing the standard of healthcare, and making sure that people live in a safe and secure environment. With this strategy, Pakistan's citizens and the wider world may have a more favorable impression of the country.
Conclusion
The development of many developing nations is seriously threatened by brain drain. Some of the main reasons include a lack of job opportunities, low pay, unfavorable working conditions, poor infrastructure, limited access to technology, and political unrest. The detrimental effects of brain drain include a lack of highly skilled workers, a reduction in investments in education and training, a decline in innovation, research, and development, and a worsening of economic inequality.
However, there are potential solutions to these problems, such as enhancing working conditions and raising salaries, investing in important industries, and providing incentives like tax breaks and housing subsidies. Governments can improve the environment for professionals to stay and contribute to the growth of their nation by putting these solutions into practice, which will ultimately result in more economic and social advancement.
Last but not least, the loss of talent from Pakistan is a serious issue that hinders the development and growth of the economy in that nation. The main causes of this trend are the state of the global economy, unstable political conditions, and a weak educational system. By investing in education and training, fostering a more welcoming environment for businesses, and raising the general standard of living of its people, Pakistan can, however, position itself to attract and retain skilled workers in a fiercely competitive global marketplace.