From Football to Rocket Science: Meet the Young People Changing the World in 2018
One hundred of the world's most promising artists, business leaders, public servants, social entrepreneurs and technologists under the age of 40 have been invited to join the World Economic Forum's community of Young Global Leaders. The aim is to enable them to shape an inclusive and sustainable future for the world.
They will join a community and a five-year programme that will challenge them to think beyond their scope of expertise and make a stronger impact as leaders.
They have been nominated because of their creativity and innovation; their ability to build bridges across cultures and between business, government and civil society; and their pioneering work in arts and culture, business, design, energy, health, public policy, sustainability and technology.
The Forum of Young Global Leaders is a multistakeholder community of leaders from all walks of life, from every region of the world. Current members head governments and Fortune 500 companies, hold Nobel Prizes and Academy Awards, and have become UN Goodwill Ambassadors and Social Entrepreneurs.
Over half of the YGL Class of 2018 are women, and the majority of the cohort are from emerging economies. Together, they represent the very best potential of their generation and are advancing new models of sustainable social innovation. The full list can be downloaded at http://wef.ch/ygl18.
"We're challenging these 100 women and men to do more and be more. They'll join a community of enterprising, socially minded leaders working as a force for good, and highlight the potential for innovation to correct the shortcomings in our economies and societies," said John Dutton, Head of the Forum of Young Global Leaders at the World Economic Forum.
The Class of 2018 includes the following people from:
Africa (sub-Saharan)
Iyinoluwa Aboyeji (M), a Nigerian Silicon Valley entrepreneur who is changing the way payments are made in Africa as Founder and Chief Executive Officer of Flutterwave, an API start-up that attracted $10 million in investment in 2017. He also co-founded Andela, which trains and connects African developers to global companies for work.
Samuel Alemayehu (M) is Managing Director, Cambridge Industries, Ethiopia. He is a Stanford engineer and Silicon Valley entrepreneur who is developing Africa's first waste-to-energy plant and the continent's largest wind farm.
Fatoumata Ba (F) is Co-Founder and Chief Marketing Officer of Jumia Group, Africa's first tech unicorn. She is also Chief Executive Officer of Janngo, Africa's first social start-up studio.
Akim Daouda (M) is Chief Investment Officer of the Gabonese Sovereign Wealth Fund, Gabon. Outside of work, he supports a youth education NGO.
Khaled Igué (M) is Founder and President of Club 2030 Afrique, Benin, a think-tank focused on economic and social development in Africa. He is also Head of Public-Private Partnerships for Africa at OCP mining company.
Sébastien Kadio-Morokro (M) is one of the youngest CEOs in the African oil and gas industry as Chief Executive Officer of Petro Ivoire, Côte d'Ivoire. He is also Chairman of the Board of Clinique Procrea, which specializes in maternal health, child health and fertility.
Unathi Kamlana (M) is Deputy Registrar of Banks & Head of Department, Prudential Policy, Stats & Support, South African Reserve Bank.
Karabo Morule (F) is Managing Director, Personal Finance, Old Mutual Emerging Markets, South Africa. She is the first woman to sit on the company's executive committee.
Natalie Payida-Jabangwe (F) is the Chief Executive of Ecocash, part of Econet Wireless, Zimbabwe. She runs the second-largest mobile financial service in Africa, managing the operation and financial transactions for 6 million customers.
Anushka Ratnayake (F) is Founder and Chief Executive Officer of myAgro, Mali. She supports small-scale farmers to pay for fertilizer and seeds through a mobile platform and is planning to reach 1 million farmers by 2025, increasing their income by $1.50 per farmer per day.
East Asia
Deng Adut (M) is Co-Founder and Partner at AC Law Group, Australia. He also founded the John Mac Foundation, which provides higher education scholarships to students from refugee backgrounds.
Nami Chung (F) is Managing Director at the Asan Nanum Foundation, Republic of Korea. She is leading efforts on youth empowerment and entrepreneurship.
Ren Hua Ho (M) is the Executive Director of hospitality brand Banyan Tree Holdings, Singapore, and Chief Executive Officer of Thai Wah, a food conglomerate. He volunteers as a mentor at a prison in Singapore and serves on several NGO boards.
Elaine Kim (F) is the Co-Founder and Partner of CRIB (Creating Responsible and Innovative Businesses), Singapore. She helps women become entrepreneurs and is a doctor and Chief Executive Officer of HCA Hospice Care, providing care for the terminally ill in their homes. She also co-founded Singapore's first co-working space for families, Trehaus.
Nadiem Makarim (M) is Chief Executive Officer of GO-JEK, a motorcycle ride-hailing app that has evolved into payments, food delivery and other lifestyle services in Indonesia. The fleet includes 400,000 drivers and over 3,000 service providers.
Lucy McRae (F) is Principal, Lucy McRae, Australia. An artist and inventor, she is recognized as an early identifier of emerging technologies, leading Philips Electronics research lab.
Kaila Murnain (F) is General Secretary, New South Wales Branch, Australian Labor Party, Australia, the first woman to hold this position. Her aim is to change the culture of the party, making it more inclusive.
John Riady (M) is Director of Lippo Group, a business conglomerate based in Indonesia that includes real estate, retail, hospitals and internet services.
Simon Sheikh (M) is the Founder and Managing Director of Future Super, Australia's first fossil-fuel-free pension fund.
Taejun Shin (M) is the Founder and Representative Director, Living in Peace, Japan. A former investment banker, he runs an NGO committed to education for peace.
David Sin (M) is Chief Executive Officer of SIN Capital Group, Singapore, and Deputy Chairman of Fullerton Health, a health foundation, where he is spearheading projects to help the elderly, low-income families and disadvantaged youth.
Shoko Takahashi (F) is Representative Director at Genequest, Japan. Her start-up gathers customers' genetic information to develop drugs specific to their treatment.
Wai Wai Nu (F) is the Founder and Director of the Women Peace Network, Myanmar. A former political prisoner, she has been at the forefront of human rights activism and helps women fight abuse such as sexual harassment and domestic violence.
Hannah Yeoh (F) is Speaker, Malaysia Democratic Action Party. She is the country's first female speaker for Selangor State Assembly and the youngest speaker of any legislative assembly in the country.
Vivy Yusof (F) is a Malaysian fashion entrepreneur, social media influencer and advocate for women's empowerment. She founded dUCK, a fashion brand and FashionValet, a multimillion-dollar online retail start-up.
Europe and Eurasia
Heba Aly (F) is Journalist and Director of IRIN, Switzerland, a leading source of original, field-based journalism on humanitarian crises.
Barbara Ann Bernard (F) is the Founder, Chief Executive Officer and Chief Investment Officer of Wincrest Capital, a global equity fund. An Irish national, she also chairs Ultera Technologies, a clean energy company.
Oana Bîzgan (F) is a member of Parliament of Romania, representing Bucharest and works on equal opportunities for women and men and economic policy. She ran Romania's NoHateNoFear campaign.
Valeri Chekheria (M) is Chief Executive Officer of Adjara Group Hospitality, a hotelier and agricultural entrepreneur from Georgia and business advocate for sustainability, human rights and anti-corruption.
Xavier Duportet (M) is Chief Executive Officer of Eligo Bioscience, France. His company developed antimicrobial medicines that can be programmed to target bacteria based on their genome – a treatment that can be used for illnesses like Crohn's disease. He also runs Hello Tomorrow, a non-profit that helps promising science-entrepreneurs trying to solve the world's most pressing issues.
Mathieu Pierre Flamini (M) is the Founder of and Partner at GFBiochemicals, United Kingdom, and a professional football player turned environmental entrepreneur. GFBiochemicals produces levulinic acid, a substance that could be an alternative to petrol.
Gloria Fluxa Thienemann (F) is Co-Executive Vice-Chairman and Chief Executive Officer of Grupo Iberostar, Spain, a tourism multinational operating in 30 countries with over 100 hotels, travel agencies and operators, employing over 28,000 people. She is also a campaigner for marine sustainability.
Maya Foa (F) is Director of Reprieve, the legal charity based in the United Kingdom that has a team of lawyers fighting human-rights abuses such as the death penalty, assassinations and secret prisons.
Sanni Grahn-Laasonen (F) is the Minister of Education and Culture of Finland. The Nordic country's school system has consistently come at the top of international rankings for education systems.
Camilla Hagen Soerli (F) is the Executive Manager of Canica, one of the largest privately owned investment companies in Norway. She also manages the Canica Foundation, investing in medical research with a focus on women's health.
Solveigh Hieronimus (F) is Partner at McKinsey & Company, Germany, who specializes in refugees, migration, welfare and employment. She is a speaker at the European Parliament, the European Summit on Youth Unemployment and the Chatham House Conference.
Gwenaelle Huet (F) is the Chief Executive Officer, France, Renewable Energy, ENGIE Group, France. Formerly with the French government handling climate negotiations, she is now responsible for hydro, wind, geothermal, solar PV and marine energy projects at Engie.
Ipek Ilicak Kayaalp (F) is Chairwoman of the Board of Directors, Ronesans Holding, Turkey, a group of companies specializing in construction, real estate investment, energy, health and education.
Christian Kroll (M) is the Scientific Co-Director of the Sustainable Development Goals (SDGs) Index and Dashboards at Bertelsmann Stiftung, the German think tank. The index and dashboards measure country performance on the UN SDGs and show how world leaders can deliver on their promises for reforms.
Gaurav Mehta (M) is Founder and Chief Executive Officer of Dharma Life, India. A former private equity professional, he runs a social enterprise that enables entrepreneurs in rural areas to improve their local communities.
Miroslava Duma (F) is the Founder of Future Tech Lab, Russian Federation. She is an entrepreneur who is commercializing new, sustainable technologies and innovations for the fashion industry. Her work includes founding an investment company, experimental fashion tech lab, lifestyle digital platform, and a women and children's online store.
Albert Rivera Díaz (M) is President of Ciudadanos – Partido de la Ciudadanía, Spain. A Spanish attorney and politician, he is also an anti-corruption and diversity champion.
Susannah Rodgers (F) is a British Paralympic swimmer who won 30 international medals, including three bronze medals at the London 2012 Paralympic Games and a gold and two bronze medals at the Rio 2016 Paralympic Games. She is a Non-Executive Director of the British Athletes Commission.
Nico Rosberg (M) is a German-Finnish Formula One race driver and 2016 Formula One World Champion who drove for Williams F1 and Mercedes AMG Petronas under the German flag.
Marlene Schiappa (F) is a French politician serving as France's Secretary of State in charge of Equality between Women and Men.
Mustafa Suleyman (M) is one of the three co-founders of DeepMind, an artificial intelligence lab in the United Kingdom that was acquired by Google in 2014 for a reported £400 million.
Leo Varadkar (M) is the Taoiseach of Ireland. A medical doctor, he became the country's youngest-ever prime minister in 2017.
Greater China
Kent Ho (M) is Founder and General Partner of s28 Capital, Hong Kong SAR. His company is one of the largest new early-stage venture capital funds in Silicon Valley.
Li Jia (F) is Head of Research and Development, Google Cloud Artificial Intelligence, Alphabet, USA. Previously head of research at Snapchat, she now heads the Google AI China Center and is an adjunct professor at the Stanford University School of Medicine.
Jingfang Hao (F) is a Researcher at the China Development Research Foundation, People's Republic of China. A researcher in macroeconomics, she also writes science fiction and leads a non-profit, Tong Xing, working on social impact projects.
Wang Huai (M), a former Facebook engineer, he leads Linear Venture, a technology investment firm. He is also Chairman of the Youth Group of China's Future Forum, a non-profit establishing an interdisciplinary platform to promote science that helps humanity.
Xiao Liu (M) is Senior Vice-President of China Vanke, one of the largest property companies in China.
Wenjuan Mi (F) is Chief Executive Officer of VIPKID, People's Republic of China. She empowers children through her English language education institution, which connects Chinese students to an international learning experience.
Li Sixuan (F) is Anchor for China Central Television, People's Republic of China.
Wen Wang (F) is a Research Scientist at the Massachusetts Institute of Technology (MIT), Singapore. A biochemist, she focuses on using technology to address sustainability, healthcare and food security.
Huiyan Yang (F) is Chairwoman of Country Garden Holdings, China's largest property developer. She is China's richest woman and her company has sold properties to 1.5 million homeowners and employs 70,000 people worldwide.
Carol Yu (F) is Anchor for Phoenix Satellite Television, Hong Kong SAR. She hosts Visionaries, which reaches over 400 million viewers in Asia alone.
Lu Zhang (F) is the Founding and Managing Partner of Fusion Fund, USA, a venture capital firm that specializes in early stage healthcare and technology investments. She made her mark in the industry after founding a company focused on non-invasive technology for early diagnosis of Type II diabetes.
Latin America
Kerstin Forsberg (F) is an ocean conservation activist based in Peru and Founder of Asociación para la Conservación de Ambientes Marinos y Costeros and Planeta Océano, a non-profit fighting to protect marine environments.
Sebastián Alejandro Kind (M) is Undersecretary for Renewable Energy, Ministry of Energy and Mining of Argentina and leading a national plan to generate 20% of the country's power by 2025.
Juan Jose Pocaterra (M) is Co-Founder and Chief Executive Officer of ViKua, Venezuela. His company develops smart city technologies and he is Venezuela's representative to the White House Emerging Entrepreneurs Initiative.
Alejandro Malgor (M) is Co-Founder and Chief Executive Officer of Xinca, a company based in Argentina that makes shoes from discarded car tyres. Xinca partners with sustainable brands like Patagonia and has produced 20,000 pairs from 13 tons of recycled tyres since 2013.
Kapil Mohabir (M) is the Founding Managing Partner of Plympton Farms, Guyana. His social enterprise is the largest exporter of tropical products in Guyana, and he seeks to alleviate rural poverty by working with smallholder framers.
Juan Pablo Larenas (M) is Co-Founder and Executive Director of Sistema B, Chile. His organization promotes collaboration between businesses, government and civil society towards social innovation.
Middle East and North Africa
Faisal Abbas (M) is Editor-in-Chief of Arab News, Saudi Arabia.
Razan Al Mubarak (F) is Secretary-General of the Environment Agency, Abu Dhabi (EAD), United Arab Emirates.
Sarah Al-shuhaimi (F) is the first woman to chair Saudi Arabia's stock exchange and is Chief Executive Officer and Member of the Board of NCB Capital, Saudi Arabia.
Riad Armanious (M) is Chief Executive Officer of Eva Pharma, Egypt. A philanthropist and entrepreneur, he turned his family's small business into one of the region's fastest-growing pharmaceutical manufacturers.
Reem Fadda (F) is an internationally recognized art curator based in the Palestinian Territories.
Rayan Fayez (M) is Managing Director and Chief Executive Officer of Banque Saudi Fransi, one of Saudi Arabia's largest banks.
Reem Khouri (F) is Founder and Chief Executive Officer of Kaamen, Jordan. She runs a social enterprise that supports organizations in designing their economic and social contracts with society.
Tamer Makary (M) is the Founder of Ethica Partners in the United Arab Emirates. He established Africa's first not-for-profit eye hospital in Cameroon and he is launching local eye care interventions in Indonesia.
Alisha Moopen (F) is Executive Director of Aster DM Healthcare, United Arab Emirates. She oversees 85 clinics and focuses on initiatives for village development, ranging from small children to women's education. She is also a trustee and active member of the Aster DM Foundation, working with children with congenital heart disease.
North America
Angela Baker (F) is Head of Qualcomm Wireless Reach, USA, a strategic initiative of Qualcomm that brings wireless technology to underserved communities around the world, reaching over 10 million beneficiaries.
Kelly Buchanan (F) is Senior Vice-President, Commercial Solutions, Mastercard, USA. She led the efforts to initiate Mastercard's Women in Technology programme and is involved in Girls 4 tech, a programme that teaches science, technology, engineering and mathematics to schoolgirls across the world.
Joy Dunn (F) is the Lead of New Product Introduction, Space Exploration Technologies Corp (SpaceX), USA. She leads the task force taking new spacecraft from design concept into production. She co-founded the Women's Network and LGBTQ employee groups at SpaceX and is involved in science, technology, engineering and mathematics outreach.
Michael Faye (M) is Executive Chairman of GiveDirectly, USA. His charity allows donors to send money directly to the poor with no strings attached and is researching the effects of unconditional basic income in developing economies. He also runs Segovia, a technology company that aims to make charitable payments safer.
Joseph P. Kennedy (M) is Congressman from Massachusetts (D), 4th District, United States House of Representatives, USA.
Maggie MacDonnell (F) is the teacher from Ikusik School, one of the most northern communities in Canada, who won the Global Teacher Prize 2017. With the $1 million award, she is planning a non-profit for youth to engage on issues such as culture, climate change, health and global citizenship.
Nadeem Meghji (M) is Senior Managing Director at Blackstone, USA. Working in the Real Estate Group and Head of Real Estate Americas, he oversees $60 billion of investor capital. He is also a board member for the Lupus Research Alliance.
Subha Nagarajan (F) is leading GE Capital's emerging markets investment portfolio. Previously, she managed over $2 billion worth of investment deals in Africa at the Overseas Private Investment Corp, the US Government development finance institution.
Billy Parish (M) is the Founder and Chief Executive Officer of Solar Mosaic, USA. An author, businessman and philanthropist, his company is the largest lender for home solar in the United States. He also founded, Power Shift Network, one of the largest youth climate change advocacy organizations in the world.
Catherine Raw (F) is Chief Financial Officer at Barrick Gold Corporation, Canada, one of the largest investors in mining.
Lily Sarafan (F) is Chief Executive Officer of Home Care Assistance, USA. Her start-up is the largest consumer health company in ageing services, generating $100 billion with 5,000 employees. She was a Chairwoman of the National Iranian American Council, an activist for Moms Against Poverty, and pioneered educational programmes for orphaned girls in Cambodia and Iran.
Arvind Satyam (M) leads global business development for Cisco's Smart Cities Initiative, supporting cities in their efforts to improve energy management, disaster preparedness and public safety.
Fern Shaw (F) is President of UPS, USA. She oversees 15,000 employees in finance, sales, package and transport operations, industrial and plant engineering, human resources, automotive, security and labour relations.
Jagmeet Singh (M) is a Member of Ontario Provincial Parliament and leader of the New Democratic Party, Canada.
Edward "Smitty" Smith (M) is a Partner at DLA Piper, USA. He delivered broadband to underserved communities as a member of the Obama Administration, advised the Chairman of the Federal Communications Commission and ran for Attorney General in the District of Columbia.
Alexander Soros (M) is the Owner of Soros Fund Management, USA. He founded the Alexander Soros Foundation, promoting civil rights, social justice and education through grants. He is also Deputy Chair of the Open Society Foundations, which supports civil society groups around the world.
Tom Szaky (M) is Founder and Chief Executive Officer of TerraCycle, USA. A champion of the circular economy movement, his company repurposes hard-to-recycle consumer waste such as chip bags and cigarette butts.
Leana Wen (F) is the emergency physician taking on Baltimore's health crises as the city's Commissioner of Health. As the head of one of America's most experimental health departments, she tackles everything from the city's crippling drug abuse problem to high infant mortality.
South Asia
Nighat Dad (F) is the Founder of the Digital Rights Foundation, Pakistan. A lawyer and internet activist, her non-profit is helping Pakistani women fight against online harassment.
Bhairavi Jani (F) is Executive Director of the SCA Group of Companies, a major logistics firm in India. An entrepreneur and one of the most powerful women in India, she has advised governments and private organizations.
Rhea Mazumdar Singhal (F) is Chief Executive Officer of Ecoware Solutions, India. She is tackling plastic waste by manufacturing a biodegradable – and cheaper – alternative to plastics. She also volunteers to help cancer patients.
Hamdullah Mohib (M) is a diplomat who is the Ambassador of Afghanistan to the United States of America.
Armstrong Pame (M) is Joint Secretary, Government of Manipur, India. Known as "the miracle man", he took up an ambitious road project without government funds, leading to the opening of a 100-kilometre road that links poor communities in Manipur with the outside world.
Suchi Saria (F) is the John C. Malone Assistant Professor at Johns Hopkins University, USA. She runs one of the leading labs at the intersection of artificial intelligence and healthcare to make early detection and diagnosis a reality.
Alok Shetty (M) is Founder and Principal Architect of Bhumiputra Group, an architectural firm in India that designs flood-resistant homes, costing as little as $300, for low-income housing in Bangalore. He is on a mission to improve people's quality of life in poor districts and was named "Young Leader for Tomorrow" by Time magazine.
Kanika Tekriwal (F) is the Chief Executive Officer of JetSetGo, India's largest private jet company. Often called the "Uber of air travel", JetSetGo manages and operates private jets that are owned by others.
Stay Home, Stay Unsafe: The Violent Fallout of Lockdown on Women
Authors: Prateek Khandelwal and Nikhil Hans*
The unprecedented crisis of COVID-19 led to a worldwide shutdown. The "locked' world aims to break the web of infection and flatten the curve. Though, the lockdown acted as a pause button to freeze the planet, it has reshuffled the lives of millions. The pandemic has generated multilateral effects; economies crashed but the environment was seen relaxing, and many more. Subsequently, the lockdown shielded the world from witnessing violent crimes. The figures of several cities like Delhi, Kolkata, Lucknow, Bengaluru, Thiruvananthapuram and Coimbatore have observed 60-90% decrease in crime rate as compare to last year. Violent crimes such as murder and rape have fallen even more sharply, all credited to the nationwide lockdown. However, with fewer people venturing out, cases of domestic abuse have witnessed a sharp increase, and this is happening not only in India but across the world. The United Nations defines violence against women as "any act of gender-based violence that results in, or is likely to result in, physical, sexual, or mental harm or suffering to women, including threats of such acts, coercion or arbitrary deprivation of liberty, whether occurring in public or private life."
Domestic Violence: A Shadow Pandemic
The concept of social distancing and staying home can surely mitigate the challenge posed by the ongoing crisis. But the metaphor of Lakshman Rekha quoted to break the network of the virus has proved to be unfortunate for the women again.
For long, women were confined within this permanent state of lockdown, it was only in the past couple of decades that women have begun crossing the Lakshman Rekha of violent homes and strengthening themselves to control their lives. Despite this, homes remain the most unsafe environment for women where one in every three women in India continue to face violence. Domestic Violence is one of the most normalised "shadow" pandemics, which has been adapted as a pattern of life. Experience of Covid-19 shows that in times of exigencies violence and offences against women increases.
In the context of women, "#Stay Home, Stay Safe" quoted to prevent the spread of Corona, sounds ironical as the nation could overpower Corona, but women will be forced to stay close to their perpetrators. This legitimised lockdown has caused a steep rise in violence against women. According to the data of National Commission for Women, 587 were registered complaints from March 23 to April 16, out of which 239 were of Domestic Violence. A contrast can easily be cited, as only 123 cases of domestic violence were received between February 27 and March 22, while the total number was 396 in that period. NALSA report shows that in two months of lockdown, till May 15, more than 144 cases were reported in Uttarakhand alone. In another report, by Sakhi One Stop Centers, a spike is witnessed as 89% of the total number of cases registered were of domestic violence.
Moreover, lockdown has reduced the outlets from this exploitation and therefore preventing women to register complaints against the perpetrators. As women who are victims of domestic violence are locked in with their perpetrators, for months together. Such women in "ordinary circumstances" could have sought help from the authorities, sought shelter elsewhere or sought medical aid after the abuse. However, each of these outlets has been shut down due to the lockdown to prevent the spread of the "pandemic". If the domestic abuse were a virus in itself, locked homes would have increased its breeding rate and mutated a more complicated variant that would have seeped into the genes of the patriarchal society.
Corona and Global Domestic Trend
The incidence of domestic violence is not restricted to India only. The trend of abuse has perpetrated all over the world as a consequence of the lockdown. The women and children who are victims of domestic harassment have no escape from their abusers during the quarantine. As the lockdown is entering into the next phases, the problem has risen alarmingly and steeped across jurisdictions.
The World Health Organisation (WHO) says that the risk of intimate partner violence is likely to increase, as distancing measures are put in place, and people are encouraged to stay at home. On April 6, UN chief António Guterres called for measures to address a "horrifying global surge in domestic violence" directed towards women and girls, linked to lockdowns imposed by governments to combat Coronavirus pandemic.
Fuelled by mandatory stay-at-home norms, social "physical" distancing, economic fallout, and anxieties caused by the corona pandemic, domestic abuse has increased globally. Across the globe, there is a surge in the reported cases of domestic violence and intimate partner violence including China, United States, United Kingdom, France, Australia, and others. Now, with houses locked up in the worldwide shutdown, headlines are lighting up with violence reports, leaving no choice with the governments other than to address the crisis. Modified policies are being transcript since no jurisdiction governed by the rule of law had a provision to curb the domestic crime in this unprecedented crisis.
To tackle the surge, Spain and Portugal modified lockdown guidelines to include protection and assistance of victims of gender abuse as "essential services". As a preventive measure, the government of government of France has booked hotels to shelter women seeking a safe environment; also toll booths were set up at groceries and pharmacies so women can register complaints against the abuser. As a social step to fight this evil, in France, Italy, Norway and Spain a code is in trend wherein a woman asks a pharmacist for Mask -19. This is a pseudonym for him to call for help.
Conclusion: What Have Resulted In Increase Of Domestic Violence During Pandemic?
From the past few decades, there have been attempts by the NGOs, social activist and government to restrict domestic violence against women and protect her constitutional rights. However, still, it has been increasing day by day and this time a bit differently. As most of the countries are under lockdown and fewer people are venturing out, this has put women under severe threat, because they are being subjected to domestic abuse and the cases has increased drastically in these lockdowns and pandemics. But why this is so?
Firstly, as most of the people used to live in other cities and states, separately from their wives and children for the works but due to lockdowns caused due to COVID-19 pandemic they came home and living together with their family. And fear of losing jobs and financial distress have resulted in physical, mental and psychological stress which in turn provoking and increasing the cases of domestic violence.
Secondly, Alcohol is one of the major reason behind surge of domestic abuse. Despite of lockdowns and ongoing pandemics alcohol are being supplied under the table and as we know, people (mainly migrant labourers) who came home and got out of cash, they are asking their wives (women being 'Karta' at homes i.e. they keep money to run homes) for money, denial of which resulting in domestic violence. Consumption of alcohol is itself resulting in increase of domestic abuse because, a large number of people are at their homes as compare to pre-pandemic situation.
Suggestions: Need Of New Approaches And Ideas
Human civilisation has come so far now, everything about humans has changed except the "patriarchal mindset." We as a society have failed in protecting, and uplifting the liberty and dignity of women, so it is a high time that every member of the society needs to change their perspective on women. Just enactment of stringent laws will not bring us a decline in Domestic Violence. Pandemic and further lockdown has affected people and working of justice systems as it is unsafe to go out, which has restricted victims (women) to seek remedy and redressal. So, to provide such women access to justice in this pandemic, there is a need of new approach and ideas i.e. if these women are unable to reach authorities then authorities should reach them.
Government should conduct door to door survey at village, Nagar Parishad and Anumandal level through Aganwadi Sevika, Sahayka and ASHA workers (as they are women so victims will feel comfortable to share her problems with them). It should be conducted under the purview of Ward Sadasya, Sarpanch and Mukhiya at village level and, Ward members at Nagar Parishad and Anumandal level. If any of such women found, they should be provided with financial support and shelter to live. Doing the survey at lower level will be proven effective and efficient as it will help in reaching every houses and that too with proper safety because population density in villages are low and most of the above given authorities live at the place of their respective jurisdiction.
Women grievances cells and helpline numbers should be established in metropolitan cities (by dividing it in various zones according to population density) which are densely populated as physical movement either by authorities or victims would not be safe in this pandemic. Awareness about helpline number should be extended to people through T.V. news channels, paper media, social media platforms.
These are some measures that the government can adopt, apart from increasing investment in organisations that provide aid to women. It only needs to remember that India's women are not waiting by the wayside to be picked up at the end of the lockdown, they are shouldering the brunt of it and are being exploited while at it.
*Nikhil Hans is a 2nd Year student pursuing B.B.A., LL.B. (Hons.) from Chanakya National Law University, Patna

Covid-19 Outbreak: A Compromise on Gender Equality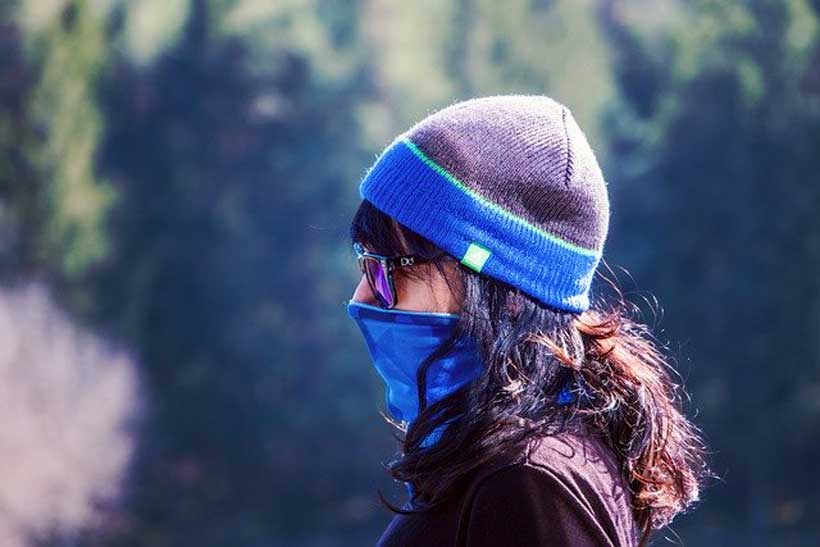 The pandemic has without doubt affected men and women in a different manner. It has resulted in affecting adversely the economic, social, human rights aspects and with the health of women. Although during the pandemic mostly the concept of women being more adversely affected than men have rarely being discussed. Women who continued to be the marginalised section of society whereby according to the WHO report, "70% of workers in the health and social sectors are women" but a study also says that, " overall, an average pay gap of 28% exists in the health workforce, once occupation and workforce are accounted for the gender pay gap is 11%. Yet the nurses, childcare workers, care givers to aged and the cleaning staffs continue to be the frontline workers during the times of the global pandemic. The already existing inequalities in the society for women have been intensified whereby even the little gains of the past for women have been maligned. In each and every sphere, women have continued to suffer at greater extents during the Coronavirus outbreak.
The women although the primary caretakers in each and every households and also constitute the frontline workers in health care giving but has meagre say in the policy formulations as they are inadequately represented in the society and community. The women for this reason of being the primary health care providers have greater chances of contracting the disease. Moreover, there have been an adverse effect of coronavirus has resulted in the loss of jobs of various people across countries whose effects also falls on the women of the society. There have also been greater incidences of violence of women in the households by their very partners because of the psychological distress of men of the society. Greater cases of domestic assaults, marital rapes are issues of growing concerns in the societies across nations because of the lockdown periods and the loss of jobs as well as in many cases the decrease in salaries of various male members of the society. Women have been the victim of financial, emotional stress and also of the increasing physical abuses as a result of confinement with abusive partners during these challenging times.
Although women in rural India women have largely been involved in the farming activities yet they hardly get the fruits of their labour in terms of finance but is controlled by male-counterparts in a patriarchal society altogether. In urban areas women may have to handle greater works at home in terms of the care giving or handling household chores during pandemic period which may result in leaving or compromising to leave the jobs in case of the women, which results in reduction in their financial independence in the society. Also, David Evans, Senior Fellow at Centre for Global Development indicated four concerns for women during pandemics: "Sexual health, intimate partner violence, the burden of care and economic crisis." India has been one of the most dangerous countries in terms of violence against women which have been on the up rise in midst of the upsetting times. There had also been grave situation in regards to the provisions of family planning and other sexual health commodities including the menstrual health products which had adverse effects in terms of its supply during the pandemic situation. Moreover the stereotypical gendered roles of women in the society have been aggravated which needs fastest attention of the policy makers. This has caused adverse mental health effects in women during the pandemic situation. The concerns of women's rights which have become the greatest during the pandemic can curb the rights and freedoms of women may in turn effect the communities and societies adversely. Antonio Guterres, the ninth Secretary General of the United Nations says, "The unfair and unequal treatment of working women is one reason why I went into politics. In the late 1960s, as a student volunteer doing social work in poor areas of Lisbon, I saw women in very difficult situations, doing menial jobs and carrying the weight of their extended families."
Although these conditions were a bit improved but the Covid-19 tends to bring these situations back on brunt of the huge economic crises across the globe. Moreover, the pandemic has also resulted in huge number of girls to dropout from schools which were also evident during the Ebola epidemic. There has been also a delay for the women to get back to their work as long as the pandemic continues due to the increase in domestic works as well as the huge responsibilities of health care in the family to children and aged. In these situations, women are also having adverse effects in terms of their reproductive health services whereby there has been a staunch increase in the maternal and neo-natal mortality. Due to fear of contracting the virus in places of health care facilities there have been greater risk for both mothers and the child. The situation becomes graver when pregnant women contract the disease. " In March,2020, World Health Organisation issued guidance for maintaining essential services during an outbreak, which included advice to prioritise services related to reproductive health and make efforts to avert maternal and child morbidity and mortality." In many of the backward countries of the world the basic places of receiving healthcare facilities were shut because of the pandemic situation.
Its time the world also gives an eye to the gender sensitive view of the Covid-19 pandemic. There should be more and more public policy representatives who are women so that it can represent the gender specific needs of women during this time of the pandemics. Legal procedures should be more stringent in taking quick actions and steps in regard to violence against women in various parts of the world. "UNESCO estimated that the pandemic was preventing 1.52 billion children from attending school." This results in women facing greater abuses and also issues like early marriage. Loss of work have adverse implications for women in the society as they in turn become again a part of the unpaid labour force or a worker in some unorganised sector. Hence, it is the dire need of the governments across the world to give a serious focus on the issues faced by women during the pandemic and also commit themselves to escalate their precarious condition in the society as well as each and every community as it compromises with the rights and dignities of human beings especially women.
Iranian regime: Male Gods and Oppressed Women
The patriarchal world was formed as a result of several historical processes. These ancient processes served to dominate men, denying women any authority in society. In this system, enhancing the man's social position and physical power prepared conditions for psychological, social, and biological exploitation of women, resulting in deprivation of them from social, political, economic, and cultural activities. The development of the patriarchal religions and philosophy was prominent in regulating of this mentality. So, the male Gods replaced the female ones. The status of women declined based on religious rules by the powers as a law of their governments. Therefore, based on the process of the formation of patriarchy throughout history, we can see the fact of sexualized unfair government in Iran is administrated by the patriarchal rules and Sharia law that violates women's rights.
The situation Iranian women have been formed due to the combination of the two factors, religious rules, and Traditional patriarchal beliefs, especially after the Islamic Revolution. They are exposed to discrimination not only from the social but also from a legal standpoint. Presently the women have undergone the violence in the home and social life. In his writings, Ayatollah Murtaza Motahari has determined new roles and duties for the Iranian women by the Islamic rules in comparison with the West. Still, we know that women across the country are exposed to discrimination and unfairness by the religious government as the consequence of Islamization.
Ayatollah Khomeini and his supporters have established a state resting upon the traditional Islamic rules. So, the women were transformed into the stratum subjected to all restrictions, whose rights are exploited in an authoritarian regime. The women considered as protectors of the Islamic ethics are exposed to many law violations by the state in social life. Ayatollah Khomeini had appeared with a declaration in 3 weeks after the revolution in connection with the obligatory veil. The government issued an order on the women to put on the Islamic hijab. The women being against the new mode of wearing have to be punished severely. The women objecting to the compulsory hijab and black veil in many big cities were exposed to encroachment and attacks by knife and armed men and women supporting Hezbollah. Even some women were executed by shooting slandered as prostitutes. So, beginning from the 1980s, all women employed by the state authorities were obliged to wear a black veil. The black veil has been defined as the symbol of the Islamic government and the sign of independence for the Muslim women that they had to wear in public areas and workplaces. Contrary to the ideological thinking of government officials, the hijab restricted women's freedom.
Moreover, the Islamic regime's pressures on women are still intense. The women have imposed a ban upon the sportive activity that can engage only in some kinds of sport determined by the government. The majority of women have driven away from politics and working in governmental institutes. The doors of the press and entertainment centers have been closed to the face of women. ّFor instance, Thousands of female teachers, state officials, and other women employed on the different specialization were forcedly fired from their jobs. According to the statistics, about 40 thousand female teachers were dismissed from the work between 1980-1985s. In the media, schools, and universities of Iran, only the rights and duties were determined beforehand by the state. For example, the high school manuals represented the women to bring up children and cooking. In the present, also women do not have any rights to watch main sports competitions as well as soccer, volleyball, basketball in the stadiums with men. Nowadays, females cannot ride the bike in public areas. The government has turned gender discrimination into a profound issue in society and has banned the relationships between men and women. The Islamic regime justified all these restrictions to the people as the order of the religion and divine law. Consequently, the imposed constraints by the government have been ruining women's lives for more than 40 years in Iran.
Additionally, the Iranian government has legalized violations of women's rights in its religious-based law and Constitution. The rights of the heritage, inheritance, divorce, marriage, and so on have been provided for men rather than women. Also, inside the family, the women have no right to engage in any activity without the permission of their father, brother, and other male relatives. Furthermore, to have a passport, her father, brother, or husband of a woman have to issue written permission certified in the public notary office. These discriminations are reflected in criminal law as well. After the Islamic revolution that the conservative forces have grasped the power, these laws became more severe. Because of the discriminative law against women, we can acknowledge that the women in Iranian society are considered second-class citizens. In fact, Sharia law has had adverse effects on women's empowerment and development in Iran.
Overall, the regime insists on violating women's rights, and no serious reforms have been made since 1979. The change of the government and the establishment of the democratic state is the only way to provide women rights. It needs a systematic and widespread peaceful struggle against the regime that should be accompanied by the awareness of the women.