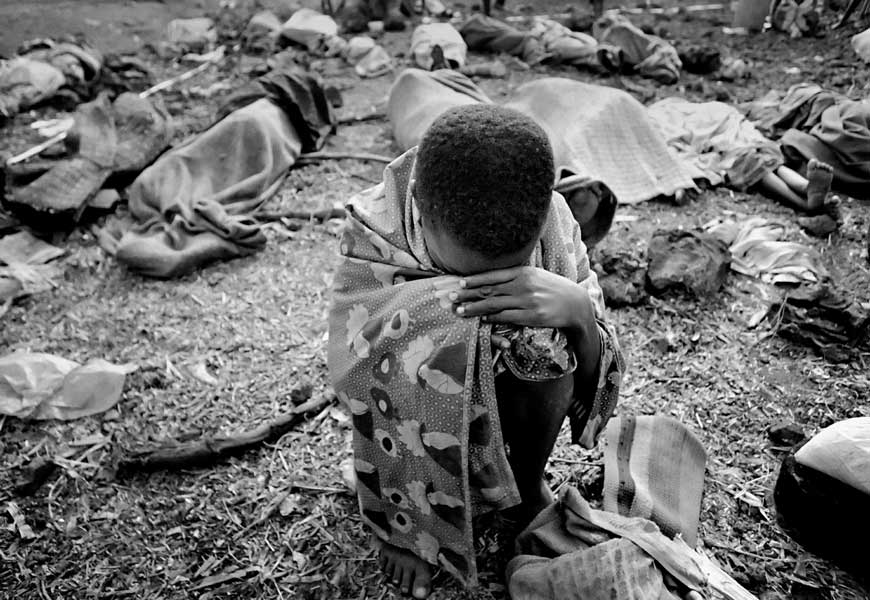 Beautiful Soul Narrative and Gendered Understanding of Armed Conflict : Case Study of the Rwandan Genocide
Armed conflict leads to exacerbation of inequalities and power relations that existed in the pre-conflict period as a result of gender stereotypical understanding of the conflict. That is why it is a vast resources in the academic literature to examine the relation between gender roles and armed conflict (Cockburn 1999; El- Bushra 2017; Turshen 1998; Yuval- Davis 1997). According to many feminist scholars, gender is a system of power relation to determine both relations and access to resources within a society. Gender roles point out politically constructed roles, behaviours and norms that society decide which way most proper and appropriate for both women and men. In other words, stereotypical assumptions lead to expectations that men are associated with aggressiveness, perpetrators, defenders, power and fight; whereas women are related to honour of the country, innocence, peacefulness, victimisation, care and maternity. However, as a result of this gendered dynamics of armed conflict women are perceived as substitute in the armed conflict such as cookers, cleaners, sex slaves and nurse into the military life (Cockburn 1999; El- Bushra 2017; Turshen 1998; Yuval- Davis 1997).
Having said that, traditional masculinity dominated gender roles shape the understanding of victimisation in armed conflict. As Cynthia Cockburn analyses (1999) in the chapter of 'The Continuum of Violence' gender based war normalises the invisibility of female participation into the military forces. Particularly, it is a common perception that all women and young girls experience rape, sex slavery or faced sex work while, real men fight for the country and honour of the state. In addition, as Turshen describes that this masculinity based understanding of sexual abuse causes to leave aside women's agency into military life (Turshen 1998)
Furthermore, both gendered war stories and narratives exclude women and their agencies in armed conflict by showing men as perpetrators of the war. Also, both war propaganda and images of motherland are symbolised as a woman who is honour of the country; whereas enemies are symbolised as male who threats the country (Cockburn 1999; El- Bushra 2017; Turshen 1998; Yuval- Davis 1997).  At the same time, particularly victorious war stories and traditional narratives strengthen the negative impacts of gender roles on armed conflict because women are shaped as innocent victim who must be protected by a hero. To illustrate, beautiful soul narrative is identified by Jean Elshtain to clarify the impact of gender roles on the understanding of armed conflict and security. According to Jean Elshtain, victorious war stories have essential role to encourage people especially men to fight for the country by labelling women who are 'beautiful souls' and are 'incorrectly pacifists' (Elsthain 1995). At the same time, the war stories also emphasise that women are mother of heroes; hence they need to be protected. In this way, it is a traditional gender perception that women should be at home during the armed conflict by providing love and maternity as a supporter for the fighters (Elsthain 1995; Sjoberg 2010).
As many feminist theorist argue that the elements of 'beautiful soul' narrative subordinate women and their agencies as a result of the core idea that 'beautiful soul' is related with the protection of the women (Elsthain 1995; Sjoberg 2010). It is noteworthy that, there are two core elements of 'beautiful soul' narrative. The first element identifies that women are more peaceful than men whereas second one identifies that women are the main reasons of the conflict (Elsthain 1995; Sjoberg 2010). Nonetheless, in this way, 'beautiful soul' narrative 'sets women up as the prizes of most wars- fragile, removed from reality, and in need of the protection provided by men' by showing women as just reason of the armed conflict (Sjoberg, 2010; pg.58) On the other hand, many feminist scholars point out that 'beautiful soul' narrative focuses on specific differences between gender roles of women and men and thus; might be identified 'by the separation of a private sphere (where women are, and naturally belong) and the sphere of war- making and war-fighting (where something has gone terribly wrong if women are included)'(Sjoberg, 2010; pg.58).
However, as many feminist scholars clarify this masculinity based characterization of gender roles into the military life is inaccurate and incomplete thus; it overshadows both agency and active participation of women in armed conflict by creating a perception that women have temporary and supporter role in armed conflict (Cockburn 1999; El- Bushra 2017; Turshen 1998; Yuval- Davis 1997).Additionally, females have more active role and even can be more brutal than men in armed conflict contrary to popular myth. That is, we might claim that 'beautiful soul' narrative cannot be obtained in every time in military life. Hence, it is important to examine 'beautiful soul' narrative regarding female combatant's active role in the armed conflict to bring into open women's agency. In the light of the information that given above, this essay critics the understanding of 'beautiful soul' narrative and, delves into both female violent agency and active roles of women into military life with a case study of the Rwandan genocide to clarify that 'beautiful soul' narrative cannot be incorporated into the military life.
Active Participation of Female Combatants: Are they 'Beautiful Souls' or Perpetrators of Armed Conflict: A Case Study of Rwanda
Throughout history, women have been active involvement in armed conflict as fighters and combatants in many international conflict such as the American revolution, the Mexican revolution, World War I, The Vietnam War, The Sierra Leone Civil war and The Rwandan Genocide whereas; 'beautiful soul' narrative shows women as more peaceful, innocent and naive than men (Sjoberg, 2010; pg.58).At the same time, it is noteworthy that women's participation to armed conflict is not only as substitute roles but also as fighter role in many International cases. Furthermore, gender and armed conflict studies show that active participation of women is increasing during the last years and female combatants sometimes commit more brutal and oppressor war crime than male combatants in armed conflict by killing, raping civilians mercilessly (Schjølset 2013; Sjoberg 2010). In other words, gender studies show that women are not either more peaceful nor reason of the conflict by focusing on many different case studies all around the world. Hence, it is essential to delve into women's role into military life from an objective and gender-neutral perspective. All in all, this part of the essay will critically analyse the active involvement of the female combatants in the Rwandan genocide to challenge the understanding of 'beautiful soul' narrative and traditional gender roles into military life.
A Case Study of Rwanda Genocide: Historical Background about the genocide
Rwanda had been known as a country of a mainly three different ethnic groups; the Hutu, the Tutsi, and the Twa. Interactions and inter-marriages between those groups particularly the Hutu and the Tutsi groups were situation of daily life (Hogg 2010; Brown 2014; BBC News Rwanda). However, the distinction between Hutu and Tutsi,' the perpetrators and victims of the genocide respectively' was historically related to their social status which was socially constructed by colonial powers (Brown 2014). Having said that, the colonial rules exacerbated effectively the social status differences by giving both social and administrative power to the Tutsi group to create perception that Tutsis are superior group. However, this situation 'portrayed the Tutsis as the direct antagonizes of the discrimination that had been directed toward the Hutus for decades.'(Hogg 2010; Brown 2014). As a result of social inequalities, created by colonial power, on 6th April 1994 Rwandan genocide started right after extremist Hutu power announced that to kill and excruciate Tutsi people (BBC News: Rwanda). According to the United Nations report about Rwanda (2015), 8000 people were slaughtered, many of them were raped, and tortured within 100 days. As most academics stated that on April 1994, Rwanda witnessed an unforgettable and unprecedented genocide in the history of the humanity as a result of ethnic and gender based problems into the society. Briefly, Rwandan genocide has still been a controversial topic in the armed conflict field in terms of many reasons such as female fighters, ethnicity problems, and the role of colonial powers. In order to analyse specifically, this part of the essay will particularly focus on female involvement in the genocide.
Women As Perpetrators of the Rwandan Genocide
'I had seen war before, but I had never seen a woman carrying a baby on her back kill another women with a baby on her back.' (UNAMIR interviewer in 1996) (Johns 2010; 82)
'I believe that women are just as guilty of this genocide as men' (Female genocide suspect, Kigali Central Prison)'
As stated in the introduction to this part of the essay, the Rwandan genocide has been unprecedented in the history of genocide in terms of the prominent role of female combatants. Women's active participation into the military life in the 1994 Rwandan genocide added a new dimension to gender-based assumption of armed conflict. As Brown states that the agency of women to participate in the genocide challenged the gender based narratives. In other words, women in the Rwandan genocide reshaped patriarchal understanding of war narratives by showing how a mother became a cruel murderers. To exemplify, interview with Victor Karega enlightens how female participant in the genocide reshaped patriarchy and masculinity based understanding of armed conflict in Rwanda. Karega claims that,
In our culture, women has always been a symbol. A symbol of maternity, a symbol of love. It was a symbol of social cohabitation. Even when there were problems, ethnic problems and political problems, women were always like a link, a linkage, between different categories of people, because they were marrying from, or to, both sides…. But during the genocide, they were also involved in perpetrating the genocide (Interview Victor Karega of the Rwandan Ministry of Gender, Family and Social Affairs, November 3, 1998) (Sharlach, pg 393)
At the same time, in the academic literature, there are vast feminist resources to analyse female participation into the military life in the Rwandan genocide to show that women are capable of use of force in contrast to 'beautiful soul' narrative and masculinity based understanding of armed conflict (Hogg 2010; Johns 2010; Brown 2014). Hence, this section of the essay will particularly focus on the specific dominant roles of female combatants in the genocide to indicate that 'beautiful soul' narrative cannot be incorporated into the military in all conditions.
Moreover, it is essential to note that, women have prominent role in a variety of the genocide by murdering, stealing, and looting resources of Tutsis, and acting as an accessory for rapes contrary to the perception of 'beautiful soul' narrative discourse. As stated by Odette Kayirere, Executive Secretary of AVEGA and Sabine Uwase, staff attorney, the genocide-related crimes committed by female combatants in the genocide might be categorised under two main forms violence namely; acts of direct violence and acts of indirect violence (Brown 2014). Acts of direct violence is related to use of physical force such as killing, rape, torture, sexual assault and beatings (Galtung 1969) whereas indirect violence is not related to physical force such as looting, supervising and ordering indirect violence (Brown 2014). However, one of the main direct violence committed by female perpetrates in the genocide is to rape to Tutsi young boys by dishonouring them (Hogg 2010). For instance, Charles, as a male victim of female perpetrated rape confirmed that Hutu women forced them to have sex involuntarily by giving drugs (Brown 2014). Also, women participated actively in the killings and excruciating of so many Tutsi civilians regardless of age, and gender mercilessly. Having said that, according to African Rights investigators women combatants not only caused so many killings and torturing in the genocide but they also behaved more brutal than male combatants as commanders (Hogg 2010; Brown 2014). In addition, Adam Jones examples in his research that there are many female commanders who committed more brutal genocide crimes than male commanders in Rwanda. To exemplify,
Rose Karushara, a councillor in Kigali, who 'took extremely active role in the genocide', by wearing military uniform. She was a tall and physically strong woman, she attacked the refugees herself 'before handing them over to her interahahmwe for the final kill.. At least five thousand people were killed, all thrown into the Nyabarongo River under orders from Karushara. (Jones,2002 pg.83)
As another example of female commanders Sister Julienne Kizito, one of a number of nuns who was prominent figures of the women participation in genocidal atrocities. She was accused of working directly with the killers by burning people alive (Jones, 2002)
Furthermore, it essential to focus on that women not only committed direct violence in the Rwandan genocide, but also they committed indirect violence by both act looting resources and supervising murdering of Tutsis. As Adam Jones emphasizes (2010) that particularly female leaders dominated the genocide by looting resources and stripping bodies of Tutsis. Such that, they did not hesitate to assisted in killings and torturing of their neighbors. What is worse, many Hutu women appealingly assisted in even killings of children and babies of Tutsis to cause extinction of Tutsis. Having said that, Hutu women led to so many rapes and sexual harassment of Tutsis appealingly by helping male Hutu combatants. Especially, they had active role in forcing Tutsi women to accept their designated fate as sex-slaves for male Hutu soldiers.
Survivor of the genocide described that how Tutsi women deforced them at their houses to be raped by Hutu male soldiers (Jones 2010). To illustrate, one of the survivors of the genocide describes that 'Many of women of your kind have been taken by dog-like vagabonds. And here you are, rejecting this nice young man… What are you waiting for?' (Jones 2010 pg.84). Also it is significant to analyse that, Hutu women also participated in the genocide as spies by denouncing and tolerating killings of Tutsis as another significant indirect role (Hogg 2010). Additionally, women had prominent roles in the key political positions to provoke the Hutu people against the Tutsis during the genocide. Mainly, Pauline Nyiramasuhuko, previous Minister of Family Affairs and Women's Development was accused of being the reason of thousands of killings by provoking the Hutu women with the effect of her political power (Hogg, 2010).All in all, in the light of the information regarding female involvement in the genocide, it is essential to analyse that, the cases of female combatants in the Rwandan genocide refute the idea of  'beautiful soul' narrative into the military life. That is, the Rwandan genocide has been a milestone to demonstrate that how ordinary women became brutal combatants on the contrary of the general assumption that women are more peaceful and naive than men.
Conclusion
In conclusion, this essay delves into the active role of women into  military life in the Rwandan genocide in the discourse of understanding of gender based armed conflict and 'beautiful soul' narrative. Gender is seen as a set of expectation that society determine what is more proper for both male and female into the society. Having said that, there is a growing acceptance that gender issues have crucial impact on the understating of armed conflict and political violence in the academic literature. Also, there are specific gender roles in armed conflict as a result of masculine understanding of military life. However, it is noteworthy that male power dominated gender roles overshadow both the active role of women and their agencies by creating assumption that women are victims of the armed conflict whereas; men are defenders of the conflict even though, women actively participated in armed conflict and political violence like soldiers, combatants and commander throughout the history.
At the same time, as Elstahin argues (1995) that with the effect of traditional gender roles in armed conflict war stories associates women as reason to men die for by creating assumption that women are more naive than men. However, this gender based assumption contradicts reality into the military life because gender studies indicate that women can be more brutal fighter who victimise civilians regardless of sex. In other words, female combatants kill, rape and victimise on the contrary of 'beautiful soul' narrative during the conflict. Especially, the Rwandan genocide added a new dimension in terms of gender and war field. Thus, it has essential role to challenge the idea that women are more naive and peaceful than men hence; they need to be protected.
According to The United Nations report and other gender studies that greater proportion of female combatants took extremely active role as killers, commander and torturer in the genocide. To exemplify, the cases of female leaders demonstrate that female combatants had dominant role  'in the post-massacre looting and stripping bodies, which often involved climbing over corpses piled thigh-high in the confined spaces in which many Tutsis met their end.'(Jones 2002, pg84). What is more, studies show that female commanders commit more war crimes than men commanders during the genocide. Briefly, the active involvement of many Hutu women in the killings during the Rwanda genocide objects to both 'beautiful soul' narrative and gender based dynamics of armed conflict. Hence, it is noteworthy that the perception of 'beautiful soul' narrative cannot be truly incorporated into real military life thus; the role of female combatants in armed conflict should be consider without masculinity based stereotypical lenses.
Bibliography
Adam Jones (2002) Gender and genocide in Rwanda, Journal of Genocide Research, 4:1, 65-94, DOI: 10.1080/14623520120113900
Anita Schjølset (2013) Data on Women's Participation in NATO Forces and Operations, International Interactions: Empirical and Theoretical Research in International Relations, 39:4, 575-587, DOI: 10.1080/03050629.2013.805326
African Rights. 1995. "Not So Innocent: When Women Become Killers". London: African Rights.
BBC News Rwanda: How the Genocide Happened Available at: http://www.bbc.com/news/world-africa-13431486
Cockburn, Cynthia. (1999) "Gender, Armed Conflict and Political Violence"Backgroun Paper for Conference on Gender, Armed Conflict and Political Development, Washington ,DC, 9-10 June.
El- Bushra, Judy. (2017) "Why Does Armed Conflict Recur, and What has Gender Got to with it" LSE Women, Peace, Security Paper Series. Available at: lse.ac.uk\wps
El- Bushra, Judy, Sahl, M.G. Ibrahim (2005). "Cycles of Violence: Gender Relations and Armed Conflict". Agency for Co-operation and Research in Development ACK Garden House
Elsthain,Jean Beathe (1995) "Women and War" The University of Chicago Press. Chicago and Press.
Hogg, Nicole (2010) 'Women's Participation in the Rwandan genocide: mothers or monsters?", International Review of the Red Cross, Volume 93 Number 877, 69-102.
Sara E. Brown (2014) "Female Perpetrators of the Rwandan Genocide, International Feminist Journal of Politics", 16:3, 448-469, DOI: 10.1080/14616742.2013.788806.
Sjoberg, L. and Gentry, C. 2007. Mothers, Monsters, Whores: Women's Violence in Global Politics. London: Zed Books.
Sjoberg (2010) 'Women fighters and the 'beautiful soul' narrative' International Review of the Red Cross.
The United Nations Report on Rwanda (2015) Available at:http://research.un.org/en/docs/reports
Turshen, M and Twagiramniya (eds) (1998). "What Women Do in War Time: Gender and Conflict in Africa,". London, New York: Zed Books.
Walby, S. 1989. 'Theorising Patriarchy', Sociology 23 (3): 213–34.
Yuval Davis, N. 2006. 'Intersectionality and Feminist Politics', European Journal of Women's Studies 13 (3): 193–209.
Yuval-Davis, Nira. (1997)."Gender and Nation", Sage Publications, London, Thousand Oaks, New Delhi.
COVID-19 and its impact on Zimbabwean immigrants in South Africa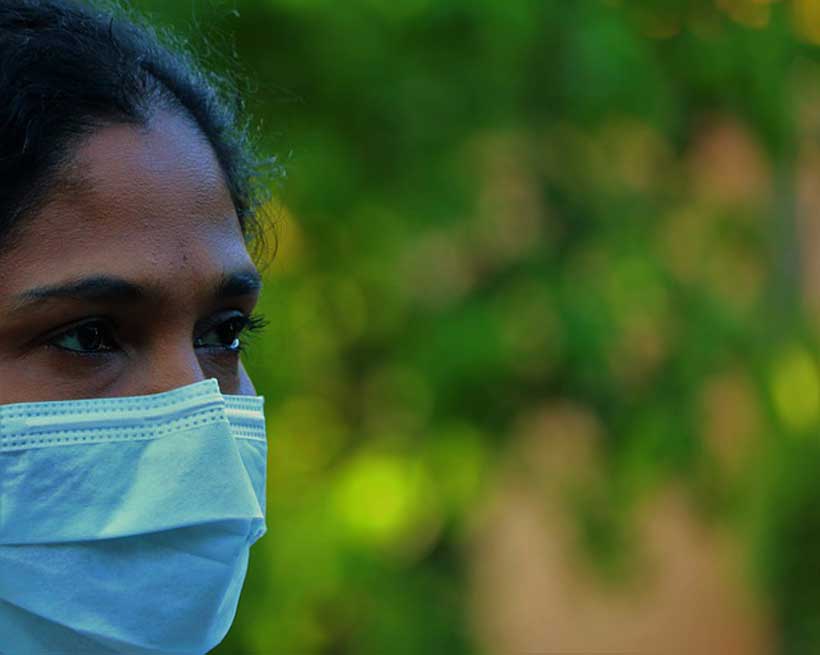 "There can be no justification for any South African to attack people from other countries." -President Cyril Ramaphosa.
Africa was the last continent to be affected by the COVID-19 trajectory. The pandemic; however, quickly spread across the continent, and most African governments are struggling to curb it. Currently, the epicenter of COVID-19 in Africa is South Africa, specifically the Western Cape. Against this backdrop, the Western Cape now accounts for 60% of the country's total COVID-19 cases. South Africa is the second-largest economy in Africa after Nigeria. As such, it is the dominant actor in the SADC region. South Africa's enormous economic development makes it Africa's most giant magnet for immigrants. Therefore, South Africa is a regional hub of many immigrants. Migrants are people who migrate from their countries to settle on new territory. The projected number of migrants in South Africa is approximately 4 million out of a total population of more than 50million. The main source of migrants in South Africa is neighboring countries. Of note, 70% of the migrants comes from Zimbabwe, Lesotho and Mozambique. Recently, the estimated number of infections in South Africa toped 35,812 death neared 755 and 18,313 recovered (Wordometer, 3 June) As such, the South African government embarked on robust measures to contain the disease. These include social distancing, travel restrictions, cancelled public gatherings lockdowns and curfews.
The lesson drawn from other countries informs us that the COVID-19 outbreak in Iran led to chaotic conditions. Resultantly, almost 200 000 Afghan immigrants in Iran have returned to Afghanistan because of either fear of the pandemic or lost jobs. The migrants used border channels as well as irregular means. However, more than half of the returnee tested COVID-19 positive. Food security with regards to migrants, has been a significant concern in India amidst COVID-19 pandemic because subsidized food is for citizens. Additionally, in Myanmar, more than 63, 000 emigrants have returned from Thailand and China, adding to the already weak health delivery system. Social distancing also means reduced access to services and necessities. For instance, in Italy, many programs related to assisting migrants were suspended, as the government focused on fighting COVID-19. On the note, in Libya, refugees were removed from aid. Against this background, a few immigrants have also decided to return to their countries from South Africa. These include more than 2680 immigrants from Zimbabwe.
History informs us that the 1918 Spanish flu claimed more than 650, 000 lives in the US. The immigration process was widely affected as immigration stations adjusted to cater for the requirements of people who arrived affected with influenza. There was a surge in the cases of flu at the New Orleans Immigration station, and some of the detained immigrants developed symptoms. In most instances when pandemics happen migrants, refugees and disabled people are usually more exposed. During the financial crisis of 2007-8, migrants lost their jobs and some returned to their home countries. The levels of remittance and support of communities and families dropped drastically, such as in South Africa, Kenya and Nigeria. Remittances dropped because the majority of the migrants used to depend on lower-income jobs such as mines and farms. During the Cholera Pandemic of 2009 in Zimbabwe, South Africa was affected by imported cases of cholera from Zimbabwe. The World Health Organization 2009 reported that there was absent of cross-border health policies between the two countries to control the cholera outbreak in 2009. Despite all these past challenges the Zimbabwean migrants in South Africa are not exempt from the COVID-19 trajectory.
Migrants around the globe have become more vulnerable to COVID-19 and increased poverty. Migrants are one of the most exposed group and easily forgotten in global epidemics. Noteworthy, as governments concentrate on fighting the outbreaks, migrants are usually the losers in the most global crisis. Many migrants were struggling to make ends meet since most of them worked in informal work. Also, the majority of migrants live in crowded places with no access to clean and safe water. Some areas in South Africa are loaded with migrants, and most of them lack basic structures. However, the IOM is worried about the likelihood of an outbreak inside these facilities. As such, social distancing is challenging to implement in such a scenario. Worse, migrant's short-term contracts make them more vulnerable to economic shocks. The majority of the immigrants are left with no income as they work as waiters and drivers, some transport services and restaurant were closed hence left incomeless. Shops who were owned by South African nationals could be allowed to open as well as receive compensation for losses incurred; however, migrant's small businesses were not included. Therefore, migrants struggled to raise enough money for rent. Above all, South Africa has been struggling to impose effective hygiene and social distancing in its crowded and most impoverished neighborhoods. However, the majority of the migrants reside in these areas. Thousands of Zimbabwean immigrants in South Africa are failing to have access to assistance. Nearly 6,854 migrants are in need of humanitarian assistance.
Migrants in Gauteng are heading home, raising the risks of the pandemic. The IOM South Africa is assisting the return of 400 out of nearly 4,500 vulnerable migrants in South Africa. For example, conducting medical checks, facilitating pre-departure arrangements, as well as travel arrangements. More than 13,000 Zimbabweans diaspora in South Africa returned home and are required to stay in the selected isolation centers for 21 days. The COVID-19 pandemic has further exposed the emigrants to the financial crisis. In fact, the majority of the migrants have fled Zimbabwe political turn oil and financial meltdown since 2000 to South Africa. The Zimbabwean migrants were faced with a difficult decision of coming back to Zimbabwe to face again the challenges that forced to migrate in the first place. However, some of the migrants who returned from South Africa have escaped the isolation centers exposing Zimbabweans to the COVID-19 epidemic.
Despite, evidence that border wall does not stop COVID-19 pandemic, the US and South Africa have increased the security of their borders. President Donald Trump has revealed that the US required wall than ever, especially in the Southern Border with Mexico. On the same note, South Africa has long been willing to reduce irregular migration from neighboring countries, specifically Zimbabwe which threatens local jobs. South Africa announced that it was to erect a 40km-fence at Beitbridge Border with Zimbabwe. Beitbridge Border Post is one of the busiest border station in the SADC region. The reason for the fence was to control illegal or infected migrants. Some of the illicit migrants are fleeing from the dysfunctional Zimbabwe in anticipation of greener pastures in South Africa.
On a positive note in South Africa, everyone, including migrants enjoys free primary health care services and emergency services. South Africa has announced regulations that any foreigner has permission to remain in the country legally. As such, migrants are kept safe, and it minimized the chances to cross the border via irregular routes. South Africa possesses a good record of welcoming migrants as well as living in harmony with them. For instance, President Cyril Ramaphosa has discouraged any xenophobic attack against migrants and encouraged locals to treat migrants with respect and dignity. The International Labor for Migration and the embassy of Zimbabwe in South Africa launched a COVID-19 Humanitarian Appeal to respond to the needs of stranded migrants from Zimbabwe. In KwaZulu-Natal Province and Pretoria, UNHCR have been working with NGOs to identify and assist marginalized people such as migrants and refugees. Resultantly, food handouts were distributed to almost 20 000 vulnerable people. Furthermore, South Africa began to ease lockdown restrictions and currently on Alert -level 3. People cango shopping wearing masks, restaurants can open, but gatherings remained prohibited. Some Zimbabwean immigrants in Cape town united, mobilized resources through social media and are assisting each other to pay rent. In addition, they are also helping each other to buy food during these difficult moments.
Conclusion
Migrants are usually victims of any circumstance, such as global pandemics and natural disasters, no matter how hard the host government tries to protect them. The study recommends that the South African Health Department should ensure that the right of access to health services to all and existing legal frameworks are upheld. Undocumented migrants should also be considered and provided with accurate information, health services and humanitarian aid. The Zimbabwean government is encouraged to come up with long-term policies that will solve the political and economic challenges currently facing the country. It will control unnecessary migration of Zimbabweans to South Africa. The COVID-19 epidemic responses and mitigation measures in Africa must also consider the migrants, refugees and internally displaced people.
Future Perspectives of Russia-Africa Cooperation
While celebrating the Africa Day, the Ministry of Foreign Affairs reaffirmed Russia's commitment to offer support and participate in the sustainable development processes in Africa. In a videoconference held May 28 with local and foreign media, Russian Foreign Ministry Spokeswoman Maria Zakharova, highlighted the history behind the establishment of the Africa Day, which is observed as an annual holiday symbolizing the desire of the peoples of the African continent to peace, independence and unity.
According to her, "the close nature of friendly ties with African countries, the significant experience of mutually beneficial cooperation dates back to the early 1960s, when the Soviet Union unconditionally supported the desire of Africans to free themselves from colonial oppression. It provided them with substantial practical assistance in shaping the foundations of statehood, establishing national economies, and preparing civilian and military personnel."
In recent years, however, African countries have been actively gaining weight and influence in international affairs, are increasingly participating in solving pressing issues of modern world politics and economics, she said.
The creation of the Russia-Africa Partnership Forum was one of the appreciable results of the first Russia-Africa Summit held last year, Zakharova noted, and expressed hope that "the mechanism of partnership between Russia and the African continent created during the summit will allow to establish and broaden cooperation."
Looking Back
Under the current circumstances, African leaders and business elites try, most importantly, to reflect on how far Africa has gone in building a unified identity and strides made in socio-economic development. These socio-economic developments in some individual countries were achieved by harnessing internal resources and through bilateral and multilateral relations with external countries and cooperation with development partners.
For example, Soviet Union and Africa had very close and, in many respects, allied relations with most of the African countries during the decolonization of Africa. For obvious reasons, the Soviet Union ceased to exist in 1991.
As a result, Russia has to struggle through many internal and external difficulties. For the past few years, it has been struggling to survive both the United States and European sanctions. Moscow still has a long way to catch-up with many other foreign players there in Africa.
Currently, Russia seems to have attained relative political and economic stability. "As we regained our statehood and control over the country, and the economy and the social sphere began to develop, Russian businesses began to look at promising projects abroad, and we began to return to Africa," noted Foreign Minister Sergey Lavrov early September during his interaction with students and staff of Moscow State Institute for International Relations.
Emphasizing that the process of returning to Africa has been ongoing for the past 15 years, he further explained: "the return is now taking the form of resuming a very close political dialogue, which has always been at a strategic and friendly level, and now moving to a vigorous economic cooperation. But economic cooperation is not as far advanced as our political ties."
With this understanding, Dmitry Medvedev, while addressing the Russia-Africa Economic forum in July, also added his voice about strengthening cooperation in all fronts. "We must take advantage of all things without fail. It is also important that we implement as many projects as possible, that encompass new venues and, of course, new countries," he said.
In addition, Medvedev stressed: "It is important to have a sincere desire. Russia and African countries now have this sincere desire. We simply need to know each other better and be more open to one another. I am sure all of us will succeed if we work this way. Even if some things seem impossible, this situation persists only until it is accomplished. It was Nelson Mandela who made this absolutely true statement."
Acknowledging undoubtedly that Africa has become a new world center for global development, Russian legislators at the State Duma (the lower chamber) have advocated for supporting business and economic cooperation with Africa. Thus as a step forward, State Duma has established relations with African parliaments.
During an instant meeting held with the Ambassadors of African countries in the Russian Federation, Viacheslav Volodin, the Chairman of the State Duma, remarked: "We propose to move from intentions to concrete steps. Our people will better understand each other through parliamentary relations." The full transcript is available on the official website.
Moving Forward
On April 29, Russian International Affairs Council (RIAC), a powerful Russian NGO that focuses on foreign policy, held an online conference with participation of experts on Africa. Chairing the online discussion, Igor Ivanov, former Foreign Affairs Minister and now RIAC President, made an opening speech. He pointed out that Russia's task in Africa is to present a strategy and define priorities with the countries of the continent, build on the decisions of the first Russia-Africa Summit.
On the development of cooperation between Russia and African countries, Igor Ivanov pointed out a few steps here: "Russia's task is to prevent a rollback in relations with African countries. It is necessary to use the momentum set by the first Russia-Africa Summit. First of all, it is necessary for Russia to define explicitly its priorities: why are we returning to Africa? Just to make money, strengthen our international presence, help African countries or to participate in the formation of the new world order together with the African countries? Some general statements of a fundamental nature were made at the first Summit, now it is necessary to move from general statements to specificity."
Sergey Lavrov, long ago, asked for more substantive dialogue on Russia-Africa issues, and chart ways for effective cooperation. In an interview with the Hommes d'Afrique, he stressed "time is needed to solve all those issues, but it could start with experts' meetings, say, within the framework of the St Petersburg Economic Forum or the Valdai forum, and other events where business leaders of both countries participate."
Experts from the think-tank Valdai Discussion Club, academic researchers from the Institute for African Studies and independent policy observers have noted Russia's policy, its current achievements and emerging economic opportunities and possibilities for partnerships in Africa. Quite interestingly, majority of them acknowledged the need for Russia to be more prominent as it should be and work more consistently to achieve its strategic goals, – comparing and citing largely unfulfilled pledges over the years.
Established in 2004, it's (the club) primary goal is to promote dialogue between Russia and the rest of the world. It hosted an expert discussion titled "Russia's Return to Africa: Interests, Challenges, Prospects" with participation of experts on Africa. Officials from the Ministry of Foreign Affairs, Africa Department were present.
"I would like to begin my speech with the words of Foreign Minister (Sergey Lavrov), who said, referring to the current situation: 'No more fairy tales,'" joked Oleg Ozerov from the Africa Department at the Ministry of Foreign Affairs of the Russian Federation. "For us, Africa is not a terra incognita: the USSR actively worked there, having diplomatic relations with 35 countries. In general, there are no turns, reversals or zigzags in our policy. There is consistent development of relations with Africa. "
Over the past few years, contacts between Russia and Africa have expanded, and at the same time, this was also due to the African countries' interest in Russia, he added. Nevertheless, Oleg Ozerov is now Ambassador-at-Large with the key responsibility for expediting work on the Russia-Africa Partnership Forum created at the initiative of African participants during Sochi summit.
As Head of the Secretariat, the Russia-Africa Partnership Forum, his task is to prepare for the second Russia-Africa summit in 2022 in pursuance of the agreements, achieved during the first Russia-Africa summit held on October 23-24 in Sochi. The Secretariat of the Forum will also organize annual political consultations of the Ministers of Foreign Affairs of the Russian Federation and the troika of the African Union.
In 2010-2017, Ozerov served as Ambassador Extraordinary and Plenipotentiary of the Russian Federation to Saudi Arabia, concurrently from 2011-2017, Permanent Representative of the Russian Federation to the Organization of Islamic Cooperation.
In conclusion, worth to say Russia sees Africa as a key potential partner in the vision for a multipolar world order, and for now, it is well-known that strengthening ties with African countries is among Russia's foreign policy priorities. But, much has to be done to change image, perceptions and the old narratives.
The symbolic Russia-Africa Summit was the result of President Vladimir Putin and the Kremlin authorities' progressive steps taken to move toward a new phase in consolidating political and economic ties broadly at the state levels with Africa. The final declaration, joint declaration, seeks to consolidate the results of the summit. It has undoubtedly reaffirmed the goals of Agenda 2063 and the 2030 Agenda for Sustainable Development.
Visualising Ethiopia's Economic Leadership (and Challenges) in the Horn of Africa
The Horn of Africa has historically been one of the world's most unstable regions, with internal strife, secessionism, interstate war, terrorism and piracy dominating the region for the latter half of the twentieth century, and the early years of the twenty-first. Things have changed in more recent times, however. But in recent years, the pattern which perhaps best defines the region today is uneven economic growth, and thus cause for cautious optimism.
This is demonstrated by the five charts below, tracing the GDPs, GDP growths, unemployment rates, different levels of mobile phone access, and estimated GDP growth for 2020 (in the wake of COVID-19) of the four countries in the region; Djibouti, Eritrea, Ethiopia, and Somalia. Particularly noticeable is not only Ethiopia's size but also the rate of its growth when compared to its neighbours, though the country has several points of vulnerability.
Economic Size
The first chart shows the enormous gap between Ethiopia and the other three countries that neighbour it. Leveraging on its population (of more than 108 million people), its physical size and relative stability since the 1990s, the country has been able to grow despite its landlocked status, history of civil war, famines, ethnic tensions, and significant lack of mineral resources. Successfully diverting its exports to the port of Djibouti after the war with Eritrea in 1998, the country's total GDP is about eight times the other countries in the region combined. Somalia, the state with the second-largest GDP, has a GDP 18 times smaller than Ethiopia's. This gap is only set to expand, given the differences in GDP growth visualised in the second chart.
GDP Growth
In terms of GDP growth, the whole region has registered considerable amounts, with three of the fastest-growing countries (Ethiopia, Eritrea, and Djibouti) registering more than 7% in GDP growth per annum. Ethiopia is present here as well, being the fastest-growing economy in 2019. Moreover, growing from a comparatively higher base ($91.1 billion compared to Djibouti's $2.9billion, Eritrea's $2.6billion and Somalia's $4.7billion), the country's growth is unparalleled in real comparative terms.
Employment
Ethiopia also observes the lowest unemployment rate in the region, with less than 2% of its workforce out of employment. The principal sources of employment are agriculture (72.7%), followed by services (19.9%) and industry (7.4%). The country has been on an industrialising spree, with industrial parks as the principal strategy of attracting foreign direct investment geared towards light manufacturing of textiles, automobiles, and metals processing. Like most countries in the early stages of economic development, however, the country's wages are still quite low. Nevertheless, if the trajectory of similar countries (most notably China) is anything to go by (and all other things being equal), this is set to transform over the next number of decades as the country ascends to middle-income status. Moreover, the low-wage factor has been one of the country's major points of FDI attraction.
Connectivity
Mobile phone access in Ethiopia is also the strongest in the region, with more than 56% of its population having at least one mobile phone. The country's telecommunication industry is dominated by Ethio Telecom, the government-operated monopoly.
Post-COVID-19 Economies
The effects of COVID-19 are unclear, but they will short-circuit many developing countries' economies. IMF revised estimates place the region's prospects quite favourably nonetheless, with Eritrea estimated to grow by 7.9%, followed by Ethiopia and Somalia at 3.2%, and 1.3%.
For all its strengths, however, Ethiopia is also marked by some vulnerabilities from outside as well as within. Firstly, the country's GDP per capita of $953 is dwarfed by Djibouti's $2,787, although it still outranks Eritrea ($332) and Somalia ($348).Secondly, most of its trade is not with its neighbours. While most of its exports are through Djibouti, the country has almost no interdependence with Eritrea and Somalia. This means most of its growth and the growths of its neighbours are not intertwined, despite the impetus for regional integration. Indeed, the country has previously gone to war with two of its neighbours – Somalia and Eritrea – over disputed territory. With talks over the disputed Badme region came the prospect of the port of Massawa, however. These leaves open the prospect that the country's channels of export will be further enhanced, especially its noticeable industrial base in its north. However, reports of local communities on preventing soldiers from retreating (and thus re-opening the border) indicate that the path to interdependence will require trust-building and may perhaps not be easily divorced from domestic politics of either side. Ethiopia's goal of energy self-sufficiency in electrification through the waters of the Blue Nile (which commences in Ethiopia's Lake Tana) are also cause for tense relations with Egypt, with the timeframe of the filling-up of the dam being a particular bone of contention. Given these tensions, it is sensible that most of the work with which the regional body, IGAD, is preoccupied with peacebuilding in Somalia more than with economic issues.
COVID-19 has also put on hold one of the most anticipated elections in recent Ethiopian political history. The country's Prime Minister, Abiy Ahmed, who took over an uncompleted term of his predecessor Hailemariam Desalegn, is seeking to obtain a fresh mandate of his own. Not only does the election mark the first electoral run of the newly formed Prosperity Party, formed after the consolidation of the previous coalition of ethnic-based parties (Ethiopian People's Revolutionary Democratic Front), but also some economic policies. Importantly, however, the northern-based Tigray People's Liberation Front has not taken part in the merger. The next election will, therefore, be an implicative one for Ethiopia's future growth and future role in the region.