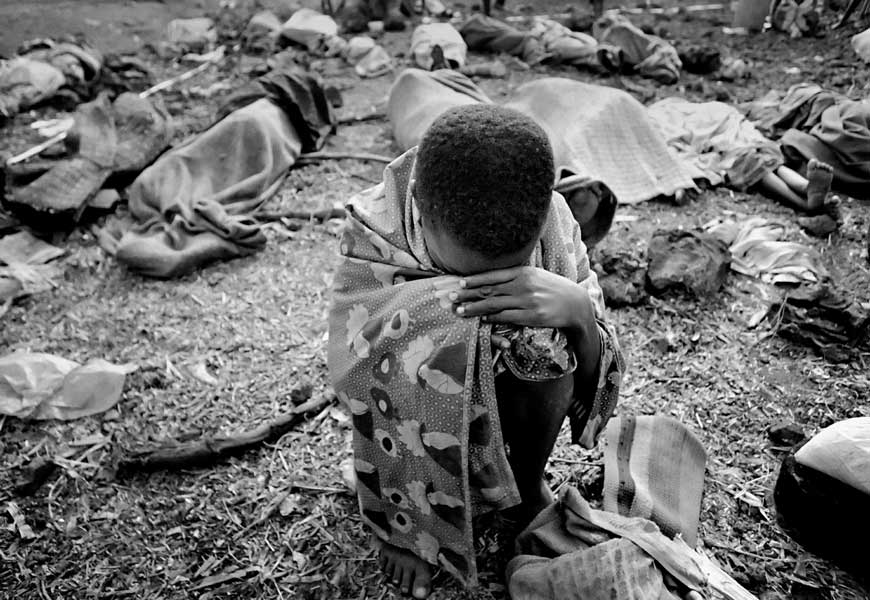 Beautiful Soul Narrative and Gendered Understanding of Armed Conflict : Case Study of the Rwandan Genocide
Armed conflict leads to exacerbation of inequalities and power relations that existed in the pre-conflict period as a result of gender stereotypical understanding of the conflict. That is why it is a vast resources in the academic literature to examine the relation between gender roles and armed conflict (Cockburn 1999; El- Bushra 2017; Turshen 1998; Yuval- Davis 1997). According to many feminist scholars, gender is a system of power relation to determine both relations and access to resources within a society. Gender roles point out politically constructed roles, behaviours and norms that society decide which way most proper and appropriate for both women and men. In other words, stereotypical assumptions lead to expectations that men are associated with aggressiveness, perpetrators, defenders, power and fight; whereas women are related to honour of the country, innocence, peacefulness, victimisation, care and maternity. However, as a result of this gendered dynamics of armed conflict women are perceived as substitute in the armed conflict such as cookers, cleaners, sex slaves and nurse into the military life (Cockburn 1999; El- Bushra 2017; Turshen 1998; Yuval- Davis 1997).
Having said that, traditional masculinity dominated gender roles shape the understanding of victimisation in armed conflict. As Cynthia Cockburn analyses (1999) in the chapter of 'The Continuum of Violence' gender based war normalises the invisibility of female participation into the military forces. Particularly, it is a common perception that all women and young girls experience rape, sex slavery or faced sex work while, real men fight for the country and honour of the state. In addition, as Turshen describes that this masculinity based understanding of sexual abuse causes to leave aside women's agency into military life (Turshen 1998)
Furthermore, both gendered war stories and narratives exclude women and their agencies in armed conflict by showing men as perpetrators of the war. Also, both war propaganda and images of motherland are symbolised as a woman who is honour of the country; whereas enemies are symbolised as male who threats the country (Cockburn 1999; El- Bushra 2017; Turshen 1998; Yuval- Davis 1997).  At the same time, particularly victorious war stories and traditional narratives strengthen the negative impacts of gender roles on armed conflict because women are shaped as innocent victim who must be protected by a hero. To illustrate, beautiful soul narrative is identified by Jean Elshtain to clarify the impact of gender roles on the understanding of armed conflict and security. According to Jean Elshtain, victorious war stories have essential role to encourage people especially men to fight for the country by labelling women who are 'beautiful souls' and are 'incorrectly pacifists' (Elsthain 1995). At the same time, the war stories also emphasise that women are mother of heroes; hence they need to be protected. In this way, it is a traditional gender perception that women should be at home during the armed conflict by providing love and maternity as a supporter for the fighters (Elsthain 1995; Sjoberg 2010).
As many feminist theorist argue that the elements of 'beautiful soul' narrative subordinate women and their agencies as a result of the core idea that 'beautiful soul' is related with the protection of the women (Elsthain 1995; Sjoberg 2010). It is noteworthy that, there are two core elements of 'beautiful soul' narrative. The first element identifies that women are more peaceful than men whereas second one identifies that women are the main reasons of the conflict (Elsthain 1995; Sjoberg 2010). Nonetheless, in this way, 'beautiful soul' narrative 'sets women up as the prizes of most wars- fragile, removed from reality, and in need of the protection provided by men' by showing women as just reason of the armed conflict (Sjoberg, 2010; pg.58) On the other hand, many feminist scholars point out that 'beautiful soul' narrative focuses on specific differences between gender roles of women and men and thus; might be identified 'by the separation of a private sphere (where women are, and naturally belong) and the sphere of war- making and war-fighting (where something has gone terribly wrong if women are included)'(Sjoberg, 2010; pg.58).
However, as many feminist scholars clarify this masculinity based characterization of gender roles into the military life is inaccurate and incomplete thus; it overshadows both agency and active participation of women in armed conflict by creating a perception that women have temporary and supporter role in armed conflict (Cockburn 1999; El- Bushra 2017; Turshen 1998; Yuval- Davis 1997).Additionally, females have more active role and even can be more brutal than men in armed conflict contrary to popular myth. That is, we might claim that 'beautiful soul' narrative cannot be obtained in every time in military life. Hence, it is important to examine 'beautiful soul' narrative regarding female combatant's active role in the armed conflict to bring into open women's agency. In the light of the information that given above, this essay critics the understanding of 'beautiful soul' narrative and, delves into both female violent agency and active roles of women into military life with a case study of the Rwandan genocide to clarify that 'beautiful soul' narrative cannot be incorporated into the military life.
Active Participation of Female Combatants: Are they 'Beautiful Souls' or Perpetrators of Armed Conflict: A Case Study of Rwanda
Throughout history, women have been active involvement in armed conflict as fighters and combatants in many international conflict such as the American revolution, the Mexican revolution, World War I, The Vietnam War, The Sierra Leone Civil war and The Rwandan Genocide whereas; 'beautiful soul' narrative shows women as more peaceful, innocent and naive than men (Sjoberg, 2010; pg.58).At the same time, it is noteworthy that women's participation to armed conflict is not only as substitute roles but also as fighter role in many International cases. Furthermore, gender and armed conflict studies show that active participation of women is increasing during the last years and female combatants sometimes commit more brutal and oppressor war crime than male combatants in armed conflict by killing, raping civilians mercilessly (Schjølset 2013; Sjoberg 2010). In other words, gender studies show that women are not either more peaceful nor reason of the conflict by focusing on many different case studies all around the world. Hence, it is essential to delve into women's role into military life from an objective and gender-neutral perspective. All in all, this part of the essay will critically analyse the active involvement of the female combatants in the Rwandan genocide to challenge the understanding of 'beautiful soul' narrative and traditional gender roles into military life.
A Case Study of Rwanda Genocide: Historical Background about the genocide
Rwanda had been known as a country of a mainly three different ethnic groups; the Hutu, the Tutsi, and the Twa. Interactions and inter-marriages between those groups particularly the Hutu and the Tutsi groups were situation of daily life (Hogg 2010; Brown 2014; BBC News Rwanda). However, the distinction between Hutu and Tutsi,' the perpetrators and victims of the genocide respectively' was historically related to their social status which was socially constructed by colonial powers (Brown 2014). Having said that, the colonial rules exacerbated effectively the social status differences by giving both social and administrative power to the Tutsi group to create perception that Tutsis are superior group. However, this situation 'portrayed the Tutsis as the direct antagonizes of the discrimination that had been directed toward the Hutus for decades.'(Hogg 2010; Brown 2014). As a result of social inequalities, created by colonial power, on 6th April 1994 Rwandan genocide started right after extremist Hutu power announced that to kill and excruciate Tutsi people (BBC News: Rwanda). According to the United Nations report about Rwanda (2015), 8000 people were slaughtered, many of them were raped, and tortured within 100 days. As most academics stated that on April 1994, Rwanda witnessed an unforgettable and unprecedented genocide in the history of the humanity as a result of ethnic and gender based problems into the society. Briefly, Rwandan genocide has still been a controversial topic in the armed conflict field in terms of many reasons such as female fighters, ethnicity problems, and the role of colonial powers. In order to analyse specifically, this part of the essay will particularly focus on female involvement in the genocide.
Women As Perpetrators of the Rwandan Genocide
'I had seen war before, but I had never seen a woman carrying a baby on her back kill another women with a baby on her back.' (UNAMIR interviewer in 1996) (Johns 2010; 82)
'I believe that women are just as guilty of this genocide as men' (Female genocide suspect, Kigali Central Prison)'
As stated in the introduction to this part of the essay, the Rwandan genocide has been unprecedented in the history of genocide in terms of the prominent role of female combatants. Women's active participation into the military life in the 1994 Rwandan genocide added a new dimension to gender-based assumption of armed conflict. As Brown states that the agency of women to participate in the genocide challenged the gender based narratives. In other words, women in the Rwandan genocide reshaped patriarchal understanding of war narratives by showing how a mother became a cruel murderers. To exemplify, interview with Victor Karega enlightens how female participant in the genocide reshaped patriarchy and masculinity based understanding of armed conflict in Rwanda. Karega claims that,
In our culture, women has always been a symbol. A symbol of maternity, a symbol of love. It was a symbol of social cohabitation. Even when there were problems, ethnic problems and political problems, women were always like a link, a linkage, between different categories of people, because they were marrying from, or to, both sides…. But during the genocide, they were also involved in perpetrating the genocide (Interview Victor Karega of the Rwandan Ministry of Gender, Family and Social Affairs, November 3, 1998) (Sharlach, pg 393)
At the same time, in the academic literature, there are vast feminist resources to analyse female participation into the military life in the Rwandan genocide to show that women are capable of use of force in contrast to 'beautiful soul' narrative and masculinity based understanding of armed conflict (Hogg 2010; Johns 2010; Brown 2014). Hence, this section of the essay will particularly focus on the specific dominant roles of female combatants in the genocide to indicate that 'beautiful soul' narrative cannot be incorporated into the military in all conditions.
Moreover, it is essential to note that, women have prominent role in a variety of the genocide by murdering, stealing, and looting resources of Tutsis, and acting as an accessory for rapes contrary to the perception of 'beautiful soul' narrative discourse. As stated by Odette Kayirere, Executive Secretary of AVEGA and Sabine Uwase, staff attorney, the genocide-related crimes committed by female combatants in the genocide might be categorised under two main forms violence namely; acts of direct violence and acts of indirect violence (Brown 2014). Acts of direct violence is related to use of physical force such as killing, rape, torture, sexual assault and beatings (Galtung 1969) whereas indirect violence is not related to physical force such as looting, supervising and ordering indirect violence (Brown 2014). However, one of the main direct violence committed by female perpetrates in the genocide is to rape to Tutsi young boys by dishonouring them (Hogg 2010). For instance, Charles, as a male victim of female perpetrated rape confirmed that Hutu women forced them to have sex involuntarily by giving drugs (Brown 2014). Also, women participated actively in the killings and excruciating of so many Tutsi civilians regardless of age, and gender mercilessly. Having said that, according to African Rights investigators women combatants not only caused so many killings and torturing in the genocide but they also behaved more brutal than male combatants as commanders (Hogg 2010; Brown 2014). In addition, Adam Jones examples in his research that there are many female commanders who committed more brutal genocide crimes than male commanders in Rwanda. To exemplify,
Rose Karushara, a councillor in Kigali, who 'took extremely active role in the genocide', by wearing military uniform. She was a tall and physically strong woman, she attacked the refugees herself 'before handing them over to her interahahmwe for the final kill.. At least five thousand people were killed, all thrown into the Nyabarongo River under orders from Karushara. (Jones,2002 pg.83)
As another example of female commanders Sister Julienne Kizito, one of a number of nuns who was prominent figures of the women participation in genocidal atrocities. She was accused of working directly with the killers by burning people alive (Jones, 2002)
Furthermore, it essential to focus on that women not only committed direct violence in the Rwandan genocide, but also they committed indirect violence by both act looting resources and supervising murdering of Tutsis. As Adam Jones emphasizes (2010) that particularly female leaders dominated the genocide by looting resources and stripping bodies of Tutsis. Such that, they did not hesitate to assisted in killings and torturing of their neighbors. What is worse, many Hutu women appealingly assisted in even killings of children and babies of Tutsis to cause extinction of Tutsis. Having said that, Hutu women led to so many rapes and sexual harassment of Tutsis appealingly by helping male Hutu combatants. Especially, they had active role in forcing Tutsi women to accept their designated fate as sex-slaves for male Hutu soldiers.
Survivor of the genocide described that how Tutsi women deforced them at their houses to be raped by Hutu male soldiers (Jones 2010). To illustrate, one of the survivors of the genocide describes that 'Many of women of your kind have been taken by dog-like vagabonds. And here you are, rejecting this nice young man… What are you waiting for?' (Jones 2010 pg.84). Also it is significant to analyse that, Hutu women also participated in the genocide as spies by denouncing and tolerating killings of Tutsis as another significant indirect role (Hogg 2010). Additionally, women had prominent roles in the key political positions to provoke the Hutu people against the Tutsis during the genocide. Mainly, Pauline Nyiramasuhuko, previous Minister of Family Affairs and Women's Development was accused of being the reason of thousands of killings by provoking the Hutu women with the effect of her political power (Hogg, 2010).All in all, in the light of the information regarding female involvement in the genocide, it is essential to analyse that, the cases of female combatants in the Rwandan genocide refute the idea of  'beautiful soul' narrative into the military life. That is, the Rwandan genocide has been a milestone to demonstrate that how ordinary women became brutal combatants on the contrary of the general assumption that women are more peaceful and naive than men.
Conclusion
In conclusion, this essay delves into the active role of women into  military life in the Rwandan genocide in the discourse of understanding of gender based armed conflict and 'beautiful soul' narrative. Gender is seen as a set of expectation that society determine what is more proper for both male and female into the society. Having said that, there is a growing acceptance that gender issues have crucial impact on the understating of armed conflict and political violence in the academic literature. Also, there are specific gender roles in armed conflict as a result of masculine understanding of military life. However, it is noteworthy that male power dominated gender roles overshadow both the active role of women and their agencies by creating assumption that women are victims of the armed conflict whereas; men are defenders of the conflict even though, women actively participated in armed conflict and political violence like soldiers, combatants and commander throughout the history.
At the same time, as Elstahin argues (1995) that with the effect of traditional gender roles in armed conflict war stories associates women as reason to men die for by creating assumption that women are more naive than men. However, this gender based assumption contradicts reality into the military life because gender studies indicate that women can be more brutal fighter who victimise civilians regardless of sex. In other words, female combatants kill, rape and victimise on the contrary of 'beautiful soul' narrative during the conflict. Especially, the Rwandan genocide added a new dimension in terms of gender and war field. Thus, it has essential role to challenge the idea that women are more naive and peaceful than men hence; they need to be protected.
According to The United Nations report and other gender studies that greater proportion of female combatants took extremely active role as killers, commander and torturer in the genocide. To exemplify, the cases of female leaders demonstrate that female combatants had dominant role  'in the post-massacre looting and stripping bodies, which often involved climbing over corpses piled thigh-high in the confined spaces in which many Tutsis met their end.'(Jones 2002, pg84). What is more, studies show that female commanders commit more war crimes than men commanders during the genocide. Briefly, the active involvement of many Hutu women in the killings during the Rwanda genocide objects to both 'beautiful soul' narrative and gender based dynamics of armed conflict. Hence, it is noteworthy that the perception of 'beautiful soul' narrative cannot be truly incorporated into real military life thus; the role of female combatants in armed conflict should be consider without masculinity based stereotypical lenses.
Bibliography
Adam Jones (2002) Gender and genocide in Rwanda, Journal of Genocide Research, 4:1, 65-94, DOI: 10.1080/14623520120113900
Anita Schjølset (2013) Data on Women's Participation in NATO Forces and Operations, International Interactions: Empirical and Theoretical Research in International Relations, 39:4, 575-587, DOI: 10.1080/03050629.2013.805326
African Rights. 1995. "Not So Innocent: When Women Become Killers". London: African Rights.
BBC News Rwanda: How the Genocide Happened Available at: http://www.bbc.com/news/world-africa-13431486
Cockburn, Cynthia. (1999) "Gender, Armed Conflict and Political Violence"Backgroun Paper for Conference on Gender, Armed Conflict and Political Development, Washington ,DC, 9-10 June.
El- Bushra, Judy. (2017) "Why Does Armed Conflict Recur, and What has Gender Got to with it" LSE Women, Peace, Security Paper Series. Available at: lse.ac.uk\wps
El- Bushra, Judy, Sahl, M.G. Ibrahim (2005). "Cycles of Violence: Gender Relations and Armed Conflict". Agency for Co-operation and Research in Development ACK Garden House
Elsthain,Jean Beathe (1995) "Women and War" The University of Chicago Press. Chicago and Press.
Hogg, Nicole (2010) 'Women's Participation in the Rwandan genocide: mothers or monsters?", International Review of the Red Cross, Volume 93 Number 877, 69-102.
Sara E. Brown (2014) "Female Perpetrators of the Rwandan Genocide, International Feminist Journal of Politics", 16:3, 448-469, DOI: 10.1080/14616742.2013.788806.
Sjoberg, L. and Gentry, C. 2007. Mothers, Monsters, Whores: Women's Violence in Global Politics. London: Zed Books.
Sjoberg (2010) 'Women fighters and the 'beautiful soul' narrative' International Review of the Red Cross.
The United Nations Report on Rwanda (2015) Available at:http://research.un.org/en/docs/reports
Turshen, M and Twagiramniya (eds) (1998). "What Women Do in War Time: Gender and Conflict in Africa,". London, New York: Zed Books.
Walby, S. 1989. 'Theorising Patriarchy', Sociology 23 (3): 213–34.
Yuval Davis, N. 2006. 'Intersectionality and Feminist Politics', European Journal of Women's Studies 13 (3): 193–209.
Yuval-Davis, Nira. (1997)."Gender and Nation", Sage Publications, London, Thousand Oaks, New Delhi.
Scientific and trade cooperation between China and Africa
China was crumbling into misery, degradation and despair, in the middle of that 109-year period (1840-1949) known as the era of semi-wild and semi-colonial China. As early as 1840, the year of the Opium War, declared by Britain on China to bring in the drugs that the Chinese refused, China's history had been one of rapid ruin.
The ruin was not only material, caused by the vampirism of colonial power that exploited the Middle Empire with weapons, forcing it to accept unjust treaties, burning Beijing palaces, beating and massacring the people with the British Sikh policemen, claiming huge "compensation payments" for wars waged against it. It was also spiritual ruin. None of the old values and traditions could curb that wave of destruction.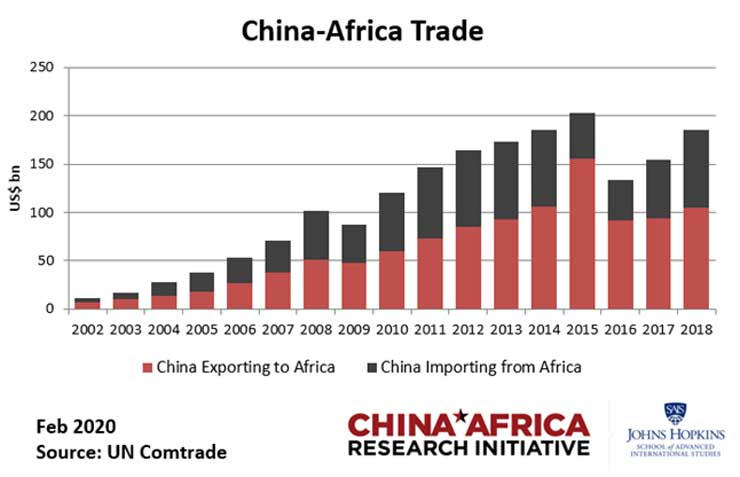 However, over the last seventy years, things have changed and the main contradiction between the pious sermons of Western democracy and the simultaneous indiscriminate exploitation of China has disappeared with the expulsion of Jiang Jieshi (Chiang Kai-shek). It has disappeared in all fields.
On December 6, 2019, during the 5th South Africa Science Forum (Pretoria, December 4-6, 2019), Chinese Ambassador Lin Songtian was invited to participate in the Forum parallel workshop,"China-Africa Scientific and Technological Cooperation: Impact and Prospects", and delivered the opening speech. The major media widely and proactively reported the diplomat's words, claiming that China's investment in Africa was second to none.
Ambassador Lin Songtian said that the Belt & Road Initiative proposed by Chinese President Xi Jinping had effectively promoted Africa's development. China's cooperation with Africa has always followed the principle of truthfulness and honesty, justice and mutual benefit. China has always been committed to achieving win-win cooperation and joint development with Africa. This stands in stark contrast to Western countries that pursue their own interests first and not those of equal and mutual benefit.
The United States, Japan and the EU are not involved in every large-scale infrastructure. Only China has invested and provided massive amounts of funds. Ethiopia, for example – once one of the poorest countries on the African continent – has become one of the fastest growing economies in the world after over ten years of development.
Several well-known scientists from the South African Republic participated in the Forum, maintaining that China – also a developing country – fully understands Africa's needs and its willingness to open the door to cooperation in the field of scientific and technological innovation on an encouraging basis.
The joint scientific research conducted by China and Africa is able to strongly promote the development of the African continent. Africa has missed the first three industrial revolutions and cannot miss the fourth. China has many useful experience gained with Africa to teach.
If China can create scientific and technological companies for training African entrepreneurs, the Black Continent will certainly be able to offer valuable candidates; with the hope that Africa will also achieve scientific, technological and managerial independence.
Some scholars have also pointed out that the survey conducted by Afrobarometer has shown that because China's aid and investment in Africa have promoted the building of infrastructure, Chinese products are high-quality and cheap, and that 63% of Africans believe that China has a positive influence on Africa. 15% of Africans have a negative attitude towards China because they know very little about it and are influenced by irresponsible news from the former colonial media criticising the People's Republic of China.
The imperialist drug dealers, the exploitative colonialists and the pimps of the past, in new guises, complain about the lack of democracy, only because they have seen their centuries-old banquetat the expense of the Chinese people precluded.
At the same time, Africa, as China's economic and trade partner, has brought huge mutual benefits. Africa has the 53 most important minerals on the planet and some rare strategic resources, but the rate of development and use of arable land is lower than 30%. Although China is the world's richest country for mineral resources, its per capita share is less than half of the world's level. Hence, together with the regular distribution of mineral resources, it is also necessary to establish greater China-Africa relations to broaden the trade channels for these resources.
Although the African market has a high rate of return, it also has a certain degree of risk, which requires foreign companies to have better conditions to withstand fluctuations in the African market.
The benefits of China's investment in Africa are indisputable. Nevertheless, the Belt & Road Initiative has always been questioned by Western countries.
Over and above the politically correct dispute over the Asian country's lack of democracy, the main controversy has focused opportunistically on whether China has increased its risks of debt to recipient countries and whether these projects have adequate environmental protection plans.
Some Western theories argue that China uses "debt trap diplomacy", a means of providing a large amount of loans that beneficiaries cannot repay, so as to influence developing countries' policies.
However, in reality, the external debt profile of the beneficiary countries is very varied. Before Africa was hit by the Covid-19 epidemic, the average debt of the ten largest beneficiary countries was 36.5% of China's total income, close to 37.2% of the rest of Africa. Moreover, the situation in each country is different: these ten countries include high debtors such as Zambia and other countries with very low debt such as Angola, Kenya and Nigeria.
The loan initiative has always been in the hands of African countries which – when the funds and blackmail of multinational financial institutions do not meet their needs – have the right to rely on China to build the necessary infrastructure.
Therefore, to a certain extent, the high demand for loans is adapted to the development needs of African countries, which would remain blocked by the inertia of the West and its financial institutions.
At present, the method for financing the building of infrastructure is relatively simple. In general, governments obtain preferential loans from the Export-Import Bank of China or the China Development Bank, with the hiring of Chinese building contractors.
Furthermore, the Chinese government and private companies are paying increasing attention to environmental protection. For example, in April 2019 the Chinese Ministry of Ecology and Environment published Guidelines on the promotion of works and a cooperation plan for environmental protection.
China has understood the importance of the eco-environmental issue in transforming the green economy and promoting the sustainable development goals developed by the United Nations, and has further improved and implemented a range of risk prevention policies and measures.
The Chinese government is also making greater efforts to regulate private companies' behaviours. The number of these companies is much higher than reported by the statistics of the Ministry of Commerce and almost all of them use their own capital. If the Chinese government can provide more funding channels for private companies, it will have more say in encouraging private companies to pay attention to social responsibility.
According to the International Energy Agency's report, in 2019 almost 70% of the world's energy-deficient population lived in Africa and energy development is a huge driving force for economic growth. This means that the energy market will become an important area of China-Africa economic cooperation.
In a situation in which sustainable development has become a global trend, China-Africa economic cooperation shall inevitably adapt: from traditional energy extraction to alternative energy development; from large loans to the development of human capital. The focus on sustainability will not only lead to short-term contractual relations, but also to long-term partnership.
'Full scale' humanitarian crisis unfolding in Ethiopia's Tigray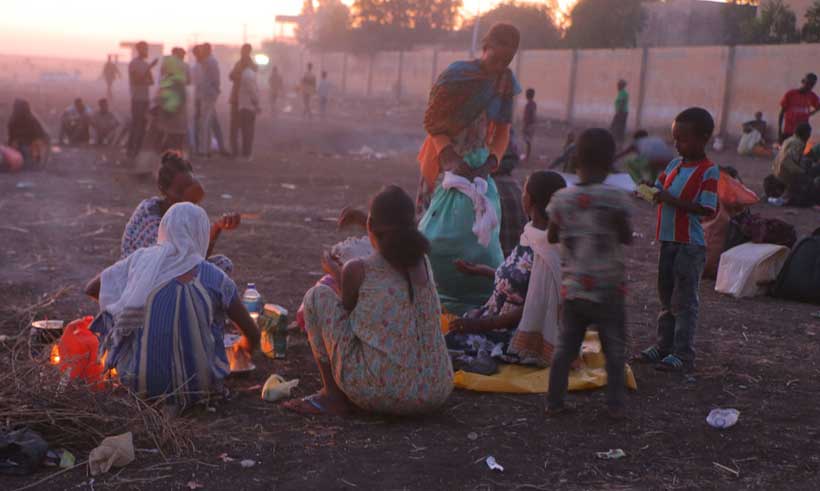 A "full-scale humanitarian crisis" is unfolding as thousands of refugees flee ongoing fighting in Ethiopia's Tigray region each day to seek safety in eastern Sudan, the UN refugee agency (UNHCR) reported on Tuesday.
More than 27,000 have now crossed into Sudan through crossing points in Kassala and Gedaref states, as well as a new location further south at Aderafi, where Ethiopian refugees started crossing over the weekend, according to UNHCR.
The scale of the influx is the worst that part of the country has seen in over 20 years, according to the agency.
"Women, men and children have been crossing the border at the rate of 4,000 per day since 10 November, rapidly overwhelming the humanitarian response capacity on the ground," said Babar Baloch, UNHCR spokesperson, briefing reporters in Geneva.
"Refugees fleeing the fighting continue to arrive exhausted from the long trek to safety, with few belongings", he added.
According to news reports, Ethiopian Prime Minister Abiy Ahmed, has indicated the military operation that was launched in response to the reported occupation of a Government military base by Tigrayan forces nearly two weeks ago, would continue, although he said it was now in its "final phase".
'Needs continue to grow'
UN agencies, along with relief partners have ramped up assistance – delivering food rations, hot meals and clean water, as well as setting up latrines and temporary shelters. They are also supporting the Sudanese Government in its response. But the needs continue to grow.
The UN World Food Programme (WFP) is also supporting other humanitarian workers in its response, providing fuel for vehicles and generators in remote locations. The UN Humanitarian Air Service, managed by WFP, has also increased flights from three times per week to daily flights for aid workers.
Since Saturday, UNHCR has relocated 2,500 refugees from the border to Um Raquba settlement site, in eastern Sudan. There is however, a "critical need" to identify more sites so that refugees can be relocated away from the border and can access assistance and services, said Mr. Baloch.
UNHCR has also issued an emergency fundraising appeal, through which people can help provide urgent, lifesaving assistance to refugees. Click here to make a donation
'On standby' in Tigray
Meanwhile in the Tigray region of Ethiopia itself, lack of electricity, telecommunications, fuel and cash, continue to severely hamper any humanitarian response, the UNHCR spokesperson said.
"After nearly two weeks of conflict, reports of larger numbers of internally displaced grow daily, while the lack of access to those in need, coupled with the inability to move in goods to the region, remain major impediments to providing assistance," he said.
UNHCR and partners are on standby to provide assistance to the displaced in Tigray, including basic items, when access and security allow.
The conflict is also a major ongoing concern for the Eritrean refugee population of nearly 100,000 in Tigray, who are reliant on assistance from UNHCR and partners.
"Potential for further displacement of refugees inside the country is increasingly a real possibility … The humanitarian situation as result of this crisis is growing rapidly" he warned, reiterating UNCHR's call for peace and urge all parties to respect the safety and security for all civilians in Tigray.
Russia to Build Naval Facility in Sudan
Emerging from the first Russia-Africa Summit held in Sochi a year ago, Russia will make one huge stride by establishing a naval facility in Sudan. This marks its maritime security presence in the Mediterranean and the Red Sea region. Sharing a northern border with Egypt, Sudan is located on the same strategic coastline along the Red Sea.
According to the executive order, the published document says "the proposal from the government of the Russian Federation to sign an agreement between the Russian Federation and the Republic of Sudan on creating a facility of the Navy of the Russian Federation in the territory of the Republic of Sudan be adopted."
It also authorizes "the Defense Ministry of Russia to sign the aforementioned agreement on behalf of the Russian Federation." The document stipulates that a maximum of four warships may stay at the naval logistics base, including "naval ships with the nuclear propulsion system on condition of observing nuclear and environmental safety norms."
Earlier, Prime Minister Mikhail Mishustin approved the draft agreement on establishing a naval logistics base in Sudan and gave instructions to submit the proposal to the president for signing. The draft agreement on the naval logistics facility was submitted by Russia's Defense Ministry, approved by the Foreign Ministry, the Supreme Court, the Prosecutor General's Office and the Investigative Committee of Russia and preliminary agreed with the Sudanese side.
As the draft agreement says, the Russian Navy's logistics facility in Sudan "meets the goals of maintaining peace and stability in the region, is defensive and is not aimed against other countries."
The signing of the document by the Russia president shows the positive results of negotiations, the possibility of constructing a naval base in the region, over the years with African countries along the Red Sea and in the Indian Ocean.
During a visit by then-President of Sudan Omar al-Bashir to Moscow in November 2017, agreements were reached on Russia's assistance in modernizing the Sudanese armed forces. Khartoum also said at the time it was interested in discussing the issue of using Red Sea bases with Moscow.
On the Red Sea and the Gulf of Aden, Russia had a naval base in Somalia during the Soviet days. Currently, Djibouti hosts Chinese and American naval bases. China's military base in Djibouti was set up to support five mission areas. India is another Asian nation that has increased its naval presence in Africa. In order to protect its commercial sea-lanes from piracy, it has established a network of military facilities across the Indian Ocean.