Japan's soft power: View from Russia
Authors: Darya Gribkova & Viktoria Ivanchenko*
According to Joseph Nye, the pioneer of soft power concept, Japan's attractiveness potential is one of the highest in the world. But at the same time Japan faces obstacles to its comprehensive implementation. First of all, it is a policy towards preservation of internal values ​​and the way of life, Tokyo's aggressive policy in the first half of the 20th century still not forgotten by its milieu, demographic problems, successful competition by the rapidly developing neighbors, especially Republic of Korea and China, in the field of soft power. Today Japan's desire to revive the status of military power makes the situation more complicated.
Japan is a convincing example of promoting the positive image by a non-great power without engaging military means. Economic success, urban development, high quality of education, futuristic technologies, mysterious culture which burst into information space by anime and manga created perception of Japan as a smart and advanced country. Demonstrative disregard of geopolitical ambitions helped Japan to keep up its stable position in the international arena for a long time.
But what components does Japan's soft power include now? What role does the state play in it? Which regions of the world are priority-driven when choosing the directions of the Japanese soft impact? What are the prospects for Japanese soft power and which countries can compete with Japan? Let us try to examine the system carefully.
State, "soft power" and cultural diplomacy
Traditional spheres the state is in charge of are economic and military because they both guarantee state's survival. In case of the state's participation in public diplomacy space for activity of special-purpose funds, NGOs, media and large corporations occurs. In today's world, one way or another, states are limited in the use of hard powerand it is soft power that becomes an instrument for creating favorable environment for foreign policy.
Japanese soft power developed independently of the state and rose from Japanese culture, national traditions, aureole of mystery and inaccessibility and later rose from modernization success and model of economic development. But at which stage did the state get involved and soft power become considered as a means of winning leading positions in the world economy, policy and culture for Japan?
After World War II Japanese government faced necessity not only to recover economy and reform governance system in the state but as well to overcome the image of aggressor in the international arena. Spheres of culture and public diplomacy offered Japan wide opportunities for such activity.
Today implementation of Japan's soft power is under control of Foreign Affairs Ministry. In 1972 the Japan Foundation was established under the Ministry's management for development of cultural exchange, promotion of Japanese studies abroad, researching activity of Western institutions and international cultural exchange standards and programs. In October 2003 the Foundation became an independent institution and now it has 24 offices around the world, its activity covers more than 190 countries. The main directions of Foundation's activity are exchange programs for outstanding specialists in the field of cross-cultural communication, science and culture as well as sport exchange programs and participation of Japanese scientists in international conferences, preservation of Japanese cultural monuments by Japanese specialists , cooperation on realization of joint projects with UNESCO.
Japan International Cooperation Agency (JICA) regulates the issues related to the official development assistance; its goals are the reduction of poverty, increase of effectiveness of management systems, ensuring human security and stimulation of educational and cultural exchange.
In 1988 Japan's Foreign Affairs Ministry began to publish the monthly journal on foreign affairs "Gaiko Forum", which also covered issues related to Japanese popular culture and public diplomacy.
In 2005 the Advisory Committee  led by Tamotsu Aoki, professor of Hosei University, was formed to conceptualize the elements of Japan's soft power. In Diplomatic Blue Book 2004 a section of the 3rd chapter dedicated to the soft power concept and public diplomacy, improvement of image of the state abroad, students exchange programs, cooperation in the cultural sphere. One of the most important part is about "Cool Japan", public diplomacy program aimed at the promotion of Japanese popular culture. By 2014 the government's spending for promotion of Japanese pop-culture reached almost $883 million. In 2004, ex-prime minister Aso Taro in his speech about Japan's strategic development stressed soft power as one of the most perspective direction and Japan's attractiveness promotion in the world as one of the resources of growth.
There is a departure in the MOFA structure, that realizes Japanese film festivals, painting exhibitions, Japanese cuisine days. The MOFA's internet-page provides links to resources related to public relations abroad, cultural and people-to-people exchange, cooperation with international organizations (UNESCO, UNU) including WebJapan (available in Chinese, English, Arabic, Russian, Spanish, Korean, Portuguese, Danish and French) which provides information on trends in Japanese fashion, cuisine, nature, Japan's  achievements in the field of economy, education, environmental protection and so on.
Also it is worth to note that neither the Prime Minister nor the Minister of Foreign Affairs, nor the Japanese Ambassadors refuse to give comments to the major national and foreign media on such seemingly acute issues as territorial disputes with neighbors. This looks like demonstration of Tokyo's willingness to discuss these issues openly and confidence in the legitimacy of the territorial claims.
The state invests a lot in support of external economic activity of Japanese enterprises. In the sphere of economy attractiveness of the state and national culture are valuable as they bring significant dividends to business. At the same time the country's economic success is already a powerful tool of positive influence which forms the attraction of Japanese corporate culture. In the Intellectual Property Strategic Program 2006 cultural and economic aspects were identified as complementary, and also there were measures proposed to improve the image of the country through the use of rich cultural potential, through support of Japanese business and promotion of Japan brand all over the world. The brand "Made in Japan" around the world is associated with the quality and reliability of Japanese products and despite the high price it is in great demand.
In 2004 the Ministry of Economy, Trade and Industry launched the "Japan Brand" program, aimed at promoting certain products produced in Japanese regions at the foreign markets. This program became a part of a strategy for stimulating external economic activity of small and medium-sized enterprises.
Japan became the first state in Asia which realized the opportunities that opens up the proper use of soft power as a powerful instrument of influence in the world. After the World War II Japan was a defeated aggressor, which in order to restore its economy and position in the international community needed to achieve normal relations, primarily with the countries of Asia Pacific, which suffered the most during the war.
But active state involvement and directive approach to soft power produce some serious risks. Usually, the private sector evokes more trust abroad as more independent and free in its actions.
Here other players come, for example, transnational companies. One of the strongest soft power instruments they engage is corporate social responsibility. Such big companies like Mitsubishi and Toyota take part in various projects related to the social sphere in Russia. For instance, Mitsubishi Corporation supports the Center of Japanese language and culture in Moscow State Linguistic University. As well in 2017 on the base of Far Eastern Federal University Mitsubishi Corporation and Far Eastern Federal University established the Center for study of Russian-Japanese relations. Mitsubishi's employees visit boarding schools, organize educational and leisure activities. In December 2015 Furusawa Minoru, CEO of Mitsubishi Corporation Russia, was awarded as a "Maecenas of the year" at the St. Petersburg Cultural Forum.
Vectors of dissemination
After the World War II Japan managed to solve an extremely difficult task: in a short period of time the country not only earned the reputation of a peace-loving country and a reliable economic partner but still continues to support it successfully.
Japan's cautious, non-assertive policy and economic assistance to the countries of Asia Pacific after the World War II played a key role. In 1954 Japan became a participant of the Colombo Plan for the joint economic and social development of Asia and the Pacific. From that moment, directly or through participation in international projects, Japan began to provide official development assistance, grants without requiring their return and long-term loans on preferential terms. Today speaking of lending Japanese banks keep a leading position in the Asia Pacific region.
The construction of Japan's infrastructure projects is another significant area, however today Japan faces strong competition from China. Tokyo invests in the construction of schools, hospitals, purchase of equipment, construction of roads. In May 2015 Shinzo Abe announced the launch of the "Partnership for Quality Infrastructure" project which should embrace South, Southeast and Central Asia countries. Next five years Tokyo intends to invest 110 billion dollars for the project implementation. Despite the recession that has continued since the 1990s, Japan remains the main donor of economic assistance and lender in Asia, one of the founders of the Asian Development Bank and the largest contributor to infrastructure development projects.
Assistance for developing countries, financing of development programs, provision of preferential long-term loans, training of personnel and sending Japanese specialists to developing countries allows to form the positive image of the country and favorable environment for Japanese business.
During the recovery period after the World War II the cautious Tokyo's policy, the emphasis on the provision of economic means, loans, grants, and investments in infrastructure project played an important role in spreading the so-called soft influence of Japan in North Asia and Southeast Asia – closest Japan's neighbours. Thus, after the beginning of reforms in the People's Republic of China in the late 1970s Japan was one of the main trading partners and still one of the main investors.
Because of geographical proximity and close historical ties China and South Korea became the first countries which felt Japanese soft power influence through the popular culture. In late 1990s Japan faced a strong competitor: South Korea film production, music (K-pop) and  tourism to Korea, Korean ethnic cuisine, electronics intercepted interest in Japan. Korean pop culture first captured China and Japan, then Vietnam, Cambodia, Taiwan, Thailand, Russia, Mongolia, European, Central Asian, Middle Eastern and African countries, America. Nevertheless, 99% of the exports of the Korean cultural industry go to Asian countries.
To some extent Japan nurtured its competitor itself: it was the Republic of Korea that was the largest consumer of the products of the Japanese popular industry, and then the imitator, subsequently adding its national flavor to the most popular samples of Japanese pop culture.
In Southeast Asia Singapore became a kind of reference point for distribution of Japanese popular culture. In November 2009 the Japan Creative Center was opened in Singapore to introduce traditional and modern Japanese culture, technological achievements, cuisine, anime, crafts, cinema and music.
In Central Asia the basis of Japanese soft power is Japan's Asian identity, similarity. Diplomatic relations with the countries of the region Tokyo established in the 1990s, but they won attention much earlier and today they are spurred by Tokyo's interest in energy potential and transit opportunities of these countries.
The undeniable advantage of Japan in the Central Asian region is the absence of military aggression in the past and, as a result, the absence of negative memory of the peoples regarding Japan. "Residents of Central Asia remember tens of thousands of Japanese prisoners of war on the territory of Kazakhstan, Uzbekistan and Tajikistan after the World War II. Until now buildings built by their hands have been preserved, for example, the Central Telegraph and the Ministry of Culture in Tashkent, the Academy of Sciences in Almaty, the Farhad Hydropower Station in Tajikistan", notes Olga Dobrinskaya, Research Officer at the Department of Japanese Studies, Institute for Oriental Studies of the Russian Academy of Sciences.
In the 1990s Central Asian countries had to choose the way for further development including economic model. The Japanese case with the leading role of the state seemed very attractive, as well as the fact that Japan acted as a carrier of Western values of democracy with some Eastern specificity.
Ryutaro Hashimoto's concept of the "Eurasian diplomacy" meant revitalization of Japan's relations with Central Asia, the Caspian Sea region and China. In 2004, Japan initiated the launch of the "Central Asia plus Japan" Dialogue to strengthen mutual understanding between countries. In 2006 Central Asia along with the South Eastern and Central Europe, the Caucasus, the Middle East, South, Southeast and Northeast Asia were inserted in the concept of the "Arc of Freedom and Prosperity". Shinzo Abe's visits to the countries of Central Asia in November 2015 became a demonstration of serious interest in cooperation with the countries of the region.
Among the examples of Japan's soft power in Central Asia, it is significant to mention programs of official assistance to the development of the Central Asian states, projects in the field of ecology, green and energy-saving technologies, in the spheres of agriculture, education, health. Successes in these fields have strengthened Japan's image as a state that promotes and develops non-military security.
Japan is interested in Central Asia's transit routes and energy resources, and that's why the Japanese government is interested in the stability of the region including environmental dimension, political, economic and social spheres.
Difficulties and prospects
In the Soft Power 30 global index of Portland in 2017 Japan ranks sixth while in 2015 it was located on the eighth position. Despite the high indices there are factors which contain the further realization of the potential of Japan's soft power.
The most important one is related to the perception of foreign influence. Soft power becomes an unattainable ideal wherever different identities, ideologies, views collide. It becomes effective only if the 'recipient' of soft power shares the notions of the way of life, worldview, culture of the soft power 'projector'. Concerning effectiveness of Japanese soft power the following question arises: how much is Japan's soft power viable in Northeast Asia given the growth of nationalist sentiments in Asia including those in China and Korea, and Japan's implementation of military reforms policy? Can it cope with competition from the Chinese cultural heritage which is much older than Japanese one?
Another issue concerns weakness of soft power in overcoming hostility and rivalry rooted back far in the past and kept in memory of several generations. It is evident within long-lasting memory of Japan's militaristic and colonial policy in Asia in the first half of the 20th century.
Today in Japan military component as an invariable attribute of great power gradually displaces the 'soft' component, which is absolutely important in the world of international technologies and free information flows. Nevertheless, soft power cannot be disregarded, since it is one of the most important elements shaping the image of the state, which strives for a more weighty position among powerful actors and in dealing with global issues.
Moreover, the longest life expectancy results in a high rate of aging; the desire to preserve the culture, way of life, business ethics appears in rigid migration legislation, which exacerbates demographic problems. The migration legislation provides a facilitated regime for obtaining visas and citizenship for "unique" specialists, however, a language barrier remains a strong obstacle. Japanese popular culture is experiencing serious competition from the Korean one. Competition with China in Southeast Asia and Central Asia is increasing and India is rising a a new vigorous rival in the economic field.
So the question is if it is possible in the current conditions to give a new impetus to the Japanese soft power. In case Abe's government is able to cope with domestic economic problems, Japan will be able to maintain its status as a reliable economic partner and one of the main creditors in the international community.
An important but hardly feasible step could be Japan's willingness to discuss the issues related to its militaristic past, which the present government is trying to forget with all its might.
In cultural diplomacy Japan relies on pop-culture, the brand of anime and manga, which should promote a deeper interest in the country's rich culture. But maybe today the world needs things which fascinated foreigners in the XIX-XX centuries? For example, traditional, authentic cultural heritage?
Today military reforms can eradicate the government's efforts to project its soft power and their further implementation will require much more effort and resources to maintain Japan's attractiveness in the world. A great opportunity to put life into Japanese soft power can be the 2019 Rugby World Cup and the 2020 Olympic Games which will be held in Japan.
As well 2018 is a cross-cultural Russian-Japanese year. For both countries it is a great opportunity to better understand each other, to make people interact more often and find more common points for cooperation. Despite the Kuril issue, which is yet to be resolved, current stable and friendly relations between Russia and Japan provide great potential for dialogue and collaboration. Within the Pivot to the East Russia now makes an attempt to establish close ties with promising and highly developed Asian countries, and 2018 grants Japan a more privileged position at least in terms of people-to-people contacts.
Japan`s cultural events are warmly welcomed in Russia. For instance, in Autumn 2017 just three big events took place in Moscow: 7th Moscow Biennale, exhibitions by Takashi Murakami "There will be a gentle rain" and Keichi Tanaami "Country of mirrors".
But opportunities granted to Japan by international large-scale sports and cultural events have temporary effects although they give a good chance to show the country at its best. Japan as an influential soft power actor requires a long-term strategy which would work in accordance with other state policies. Otherwise, Japanese government run risks to lose its positions as one of soft power leaders if it chooses hard power instruments for projecting its influence and will have to fully revise its soft power strategy.
Original pre-revised text in Russian
*Viktoria Ivanchenko, PICREADI (Creative Diplomacy) editor-in-chief, researcher at Higher School of Economics, Moscow
Decoding Pentagon Report on China January 2019
Amidst sequential escalation of US- China 'Heated cold war', Pentagon has released a new report on 16 January 2019, airing US concerns about China's growing military capability highlighting a contingency  about a possible attack against Taiwan. This is sequel to the coercive/threatening speech of Chinese President Xi Jinping in the beginning of 2019 and earlier in 19th CPC. This Pentagon report however needs to be read in context of US-China heated cold war, including information war. The interpretation of the report indicates expeditionary design of Chinese military strategy with global ambition, exploiting its increased 'Comprehensive National Power' (CNP) with improved technology, economics, military hardware and other elements of CNP. Chinese rapid advancement  in hypersonic weaponry, cyber warfare, sea and air power have allowed it to look beyond its "Active Defence Strategy" and slow moving "Incremental Encroachment Strategy" to expeditionary ambition beyond second island chain. It highlights its design of increasing number of bases, which can be turned into military bases at short notice. The Chinese interest of keeping a buffer zone in the form of North Korea to avoid having direct land border with US ally is also indicated in the report. The continuous increase in its defence budget has helped PLA to modernize and pose serious challenge to regional neighbours like India
The US Position
As per the information in open domain, the Report does not cover US position in response to Chinese growing military capability in context of Taiwan, apparently being classified, as Taiwan is strategically important to them. In a joint Communication with PRC in 1972, US had adopted the line of No declaration of independence by Taiwan, No UN seat and no representation in an international organisation, which requires only one membership for a country, in respect of Taiwan. US, however, remains opposed to any unilateral changes in status quo by either side. US will therefore like to have a democratic, independently governed Taiwan as an ally, where they have adequate strategic and economic leverage, instead of it forming part of Communist PRC. Neither Taiwan nor China, nor US have crossed redlines of each other so far. The US security assurance in terms of Taiwan Relations Act, indirectly promising to make available "such defense equipment and services, as may be necessary to enable Taiwan to maintain a sufficient self-defense capability." has been one of the deterrence to PRC in acting against Taiwan.  Last year US Defence Budget was more than next seven countries put together including China; I do not see China posing a military challenge or competition to US in global arena, however in near vicinity of its eastern seaboard, it may pose some challenge in South China Sea and Taiwan Strait. The recently signed Taiwan Travel Act, sale of military hardware to Taiwan indicates that US is in no mood to give a walkover regarding Taiwan.
Chinese Position in context of Taiwan
PRC claims Taiwan as its integral part and is looking for its peaceful reunification continues to be a dream. PRC passed the Anti-Secession Law in 2005, authorising war if island formally declares statehood: hence any effort towards its independence/aiding its independence will invite Chinese action to protect its sovereign territory. The threatening speeches of Xi have brought US and Taiwan much closer and much sooner than what Xi Jinping would have expected. Taiwan seems to have got bolder today and is talking of self defence indicating that Chinese coercion has not worked so far. Will China Use Force Against Taiwan
President Xi Jinping has ordered the Southern Theatre Command responsible for monitoring the South China Sea and Taiwan to get ready for war, but in my opinion China will not use force against Taiwan due to many reasons. Firstly Adventurism by China in Taiwan at the time of Trade War with US does not make any economic sense as bulks of Taiwan's investments are already in China with Taiwan having a trade surplus of approximately US $ 30 billion with China . China gains nothing, but has a lot to lose if it attacks Taiwan. Secondly, its adventurism will amount to crossing red line of US, which treats Taiwan no less than an ally. It had earlier indicated that any unilateral change of 'status Quo' in Taiwan as a red line and most desired option of common Taiwanese. China has enough missile arsenals to destroy Taiwan, but such destruction of Han Chinese, who have relations and investments in mainland will not go well with domestic population of mainland, besides destroying its own economic powerhouse .The threatening speech by China for Taiwan and countries helping them is to deter Taiwan getting stronger to pursue the path of independence.
What does this Report means for India
With construction of CPEC connectivity, and China's need to increase domestic support by generating spirit of  nationalism amidst slowing down of economy, the urge to do something different cannot be ruled out. This could be an encroachment into un-demarcated borders. The clouds of 'Two Front War' continue to hang over India. To avoid a 'Two Front War' for India, the best way is to convince the potential adversaries that India is capable of fighting it. This convincing cannot be by announcements or statements by leaders, but by developing capability to do so. The defence capabilities take long time to build up, more-so if India does not have strong manufacturing base. 'Make in India' and self reliance is essential, but time consuming; hence must continue simultaneously with procurements. The defence budget allocation will have to substantially increase in 2019 and beyond to narrow down asymmetry in CNP with China, in the interest of national security.
China's Soft Power Diplomacy on North Korean Nuclear Crisis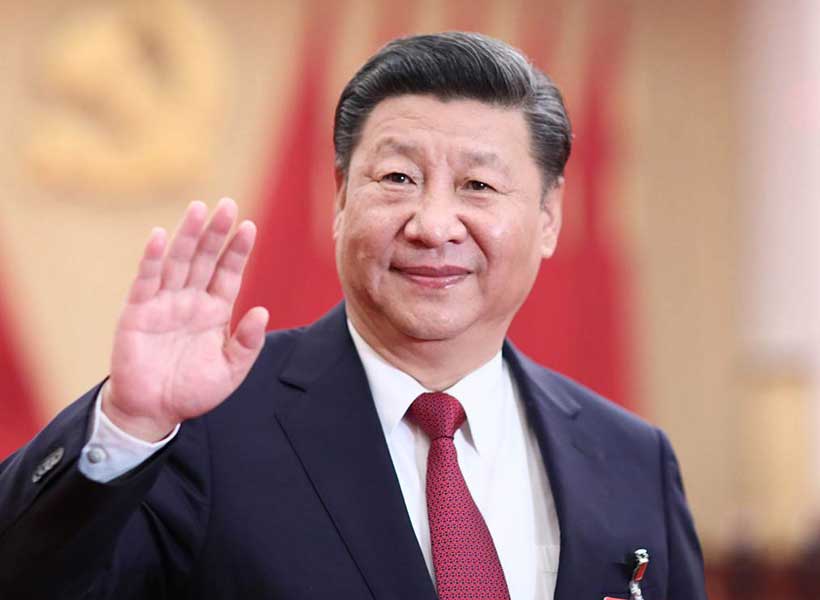 For about the last two decades, North Korea's nuclear weapon development program has become one of the major issues of concern to international community in general and Korean Peninsula in particular. Since the early 1980s, Pyongyang had begun undertaking its weapons of mass destruction (WMD) programs. North Korea also has conducted total five nuclear tests: October 9, 2006; May 25, 2009; February 12, 2013; January 6, 2016; and September 09, 2016. Following its historical progresses, North Korea apparently successfully tested its first intercontinental ballistic missiles (ICBMs) in July 2017.
As far as the global as well as regional security is concerned, the constant development process of North Korea's nuclear weapons attaches immense attention with huge tensions to world's global as well as regional powers, the United States, China, Russia, South Korea, and Japan. The involved actors especially the United States has urged for China's support in dealing with North Korea's nuclear crisis since the very beginning. Being a significant global as well as regional actor, China's active role in resolving North Korea's nuclear crisis through soft power diplomacy draws attention to the wider readers especially from the arena of international relations.
Given these developments, it is pertinent to examine China's soft power diplomacy in dealing with North Korea's nuclear crisis. China's role in the Six-Party Talks on the North Korea nuclear crisis is one of the significant implications of China's soft power diplomacy in Korean Peninsula. China has been playing a proactive role since 2003 in order to establish peace and stability in Korean Peninsula. The country has facilitated rounds of discussion among the members of the Six-Party Talks in order to dismantle North Korea's nuclear program with the consent of involved actors, thereby, avoiding any kind of regional instability in Korean Peninsula.
The Shanghai Cooperation Organisation (CSO) is another multilateral forum where China has adopted its soft power diplomacy in resolving North Korean nuclear crisis. For instance, China asserted on dialogue and consultation for the peaceful resolution of North Korean nuclear crisis at the SCO annual summit held on June 11, 2018, in China's coastal city of Qingdao, which is called Qingdao Declaration.
China's diplomatic initiatives through its active mediation or mediation diplomacy, one of the significant aspects of China's soft power diplomacy, in resolving the North Korean nuclear crisis is notable. The U.S.-North Korea talks in March 2003; trilateral dialogues consisting of the U.S. and the Democratic People's Republic of Korea (DPRK) in April 2003; talks among Six Parties in February 2007; bilateral meeting between the then Chinese Premier Wen  Jiabao and North Korean Chairman of the Workers' Party, Kim Jong Il in October 2009; and Beijing-Pyongyang dialogue in August 27, 2010 facilitated by China demonstrate China's soft diplomatic initiatives to dismantle North Korea's nuclear programs; peacefully resolve the nuclear crisis; and ease tensions in Korean peninsula. In addition, Chinese government officials paid several official visits in Pyongyang in order to make progress in denuclearization process in Korean Peninsula.
Dialogue and negotiation rather than confrontation is a significant strategy of China's soft power diplomacy in resolving North Korean nuclear crisis. Chinese Foreign Minister, Wang Yi, in this regard, stressed on the peaceful solution of North Korean nuclear standoff through dialogue. Besides, reiterating on the necessity of nuclear-free Korean Peninsula, Wang Yi, also emphasized on the consideration of North Korea's security concerns and other concerns related to its nuclear programs to avoid any military action or the escalation of tensions in the Korean Peninsula. As per its policy, China strongly opposed to the decision of deploying the Terminal High Altitude Area Defense (THAAD) anti- missile defense system by the U.S. and South Korea in August 2017 and reiterated on dialogue and consultation.
However, now it is important to examine the implications of China's soft power diplomacy on North Korean nuclear crisis. China's soft power diplomacy regarding North Korea's nuclear crisis has significant ramifications on the process towards the peaceful resolution of the crisis. Most significantly, the most recent bilateral meetings between Xi Jinping and Kim Jong-un, Inter-Korean Dialogue, and the U.S.-North Korea Singapore Summit have attracted worldwide attention. For instance, during the historic Inter-Korean Summit on April 27, 2018 in South Korea, Kim Jong-un, Chairman of the Workers' Party of Korea and the State Affairs Commission of the DPRK, declared to discontinue its nuclear tests. Therefore, the U.S-North Korea Summit, also referred to Singapore Summit, on June 12, 2018 is a noteworthy development towards the denuclearization process of Korean Peninsula. During that summit, Kim Jong-un reaffirmed his position and unwavering commitment to the denuclearization of the Korean Peninsula, while the U.S' President Donald Trump reiterated on providing security guarantee to the DPRK in return.
Chinese President Xi Jinping's invitation to Kim Jong-un on June 19, 2018 and talks on the denuclearization of the Korean Peninsula reiterates China's sincere efforts to continue denuclearization in peninsula. As per the development of their bilateral talks, Xi Jinping met Ri Yong Ho, Foreign Minister of the DPRK on December 07, 2018 in Beijing calling for the development of their stable relations and political settlement on the Korean Peninsula through the progress of Pyongyang-Washington peace talks addressing each other's legitimate concerns. Kim Jong-un has expressed willingness to continue fruitful discussions with the US President for "complete denuclearization" and "lasting peace" in the Korean Peninsula.
China's positive role in denuclearizing the Korean Peninsula and improving inter-Korean relations has also been raised by the President of Republic of Korea, Moon Jae-in. He mentioned, "China has played a positive role in denuclearizing the Korean Peninsula and improving inter-Korean relations. Until now, China has played a positive role in helping very much the Korean Peninsula's denuclearization and the improved inter-Korean relations."
All these progresses particularly with the China have injected new impetus towards the peaceful resolution of North Korean nuclear crisis. China has been playing very crucial role in resolving the regional as well as global tensions related to North Korea's nuclear development programs. China's proactive mediation diplomacy, multilateral as well as bilateral engagements, facilitation to dialogues and meetings for all parties have played crucial role in dealing with the crisis through soft power diplomacy.
Diplomatic Maneuvers for China-US trade war: December 2018 agreement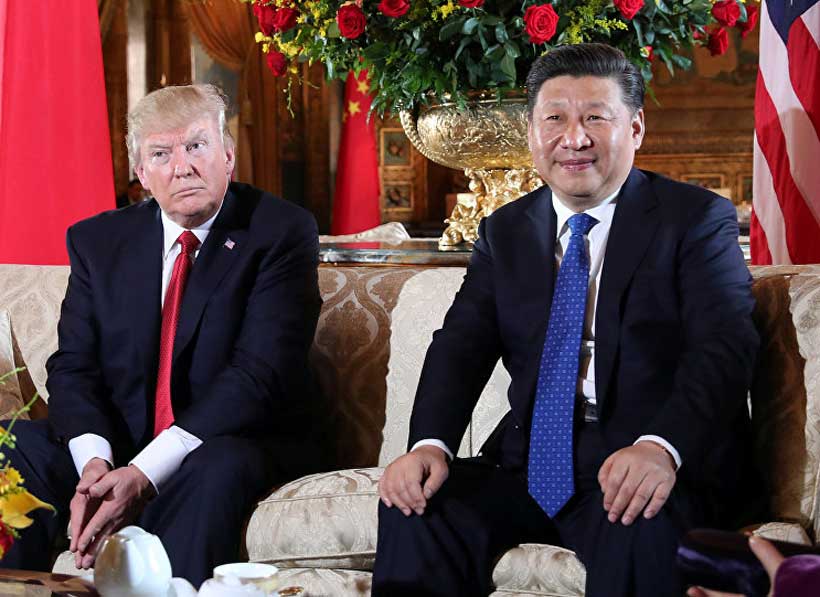 On the sidelines of the G20 summit in Buenos Aires, Argentina on December 1st 2018 the US President Donald Trump and the Chinese President Xi Jinping concluded a conditional trade agreement, according to which Beijing has to reduce its current trade surplus with the US by increasing Chinese purchases of soybeans, natural gas, commercial aircraft and some other US industrial goods. In contrast, Washington will maintain the tariff rate on Chinese exports to US of US$200 billion at 10 percent, instead of increasing it to 25 percent, which was due to come into force on Jan 1st 2019.
Although some commentators, politicians, or scholars over-optimistically described that deal as the end of the trade war, or at least a first step, between the two countries, including President Trump himself; but in fact by analyzing the reasons behind the two countries' decision to conclude such agreement and whether this agreement paves the way for a final trade agreement or not, and what obstacles may stand in the way of reaching a final trade agreement between the two countries, it seems more likely to be a beneficial truce or a diplomatic solution to gain more time, calming the growing escalation of the trade war and to control its affiliated losses from both sides. Accordingly, the first question that may come in mind is how the future trade relations could be between the two countries?
The coming sections attempt to answer these questions by explaining the reasons behind conducting such agreement for the two sides, the main barriers or obstacles that may prevent reaching a commercial peace between the two countries, and the prospected future of US-China trade relations based on these factors as following:
Why to conclude such agreement?
Based on the rational choice approach, the simple answer of this question is that such agreement is beneficial for both of them; and in fact it is also beneficial for all the international economy, at least to stop the continued losses of both countries.
For the United States
In order to control the losses of the American economy since the beginning of the trade war, where the indicators of the American stock markets declined sharply during October and November 2018; large losses suffered by the American farmers because of China's imports reduction of agricultural products and soybeans in particular, where 60 percent of its total US production were importing by Beijing; and the costs of the US Department of Agriculture increased for providing almostUS$12 billion as aid to farmers and breeders affected by the trade war.
Seek to improve the trade balance with China, where the Chinese trade surplus have been increased to $293.5 billion from January to November 2018, comparing with $251.3 billion in the same period previous year; combined with increase the Chinese exports to the US by 9.8% annually since November 2018, While imports fell by 25% during the same month.
In addition, to avoid any further economic damages or losses that may occur because of the continued escalation of the trade war between the two countries whether to the American or the international economy, Moreover, to face the internal pressure of his strong opposition, and for the re-election considerations.
The agreement came shortly after the G20 industrialized nations backed an overhaul of the World Trade Organization (WTO), which regulates international trade disputes, giving a symbolic victory for Trump administration, a sharp critic of the organization.
For China
To reduce the negative impact of the trade war, where the Chinese economy suffered from a decline in the economic growth rate during the third quarter of 2018,the defaults in the payment of corporate bond yields, and the decline in property prices; in addition to the devaluation of the Chinese currency since May 2018 by more than 8%, Which is warning to slow the economic growth to 6.3 percent next year compared to the current growth rate of 6.5 percent.
To avoid increasing US tariffs that would undermine China's economic growth prospects, and increase pressure on its financial markets.
In addition to maintain the stability of the international economy, in order to avoid any negative effects on the Chinese economic ambitions such as the Belt and Road Initiative (BRI) whether directly or indirectly.
– Based on the abovementioned reasons it seems clear that such agreement is a beneficial for both sides to gain more time and prepare themselves for a second round of the trade war, or at least to stop the terrible consequences of the trade war escalation.
Obstacles of a commercial peace between the two countries
There are many obstacles or barriers that prevent a long-term commercial peace between China and the US such as:
The low level of trust between the two countries because of many of the thorny issues among them such as addressing Intellectual Property Rights (IPR) protection, the synthetic opioid fentanyl being sent from China to the United States, non-tariff barriers, cybercrimes, cyber-security, services and agriculture; and especially after the United States accuses Beijing of forcing American and foreign companies in general to disclose trade secrets versus access to the Chinese market.
The different understanding of the agreement by the two sides and the lack of clear future trade talks between them are also stumbling blocks in commercial peace way; while president Trump pledged to freeze tariffs in exchange for China's commitment to reduce bilateral trade deficit with the US, but it is still unclear what exactly Beijing proposed; where the reports published by China's state-owned media completely deny Beijing's commitment to reduce the trade deficit with the US. In addition, whether China can reduce its tariffs on the American products, also the quantities and timing to resume its purchases of American goods are not clear. In addition to tariffs on Chinese goods, Trump has imposed tariffs on steel and aluminum imports into the United States this year. Numerous countries have filed litigation at the WTO to contest the levies.
Arresting the chief financial director of Huawei Communications Technology in Canada (the daughter of Huawei's founder, the second largest smart phone company in the world)on December 1st 2018 (the same day as the agreement was concluded); and the American requests to extradition on charges of posing a threat to US national security arguing that the technology it uses can be used by the Chinese government for espionage. Additionally, the US companies were banned from exporting to the Chinese telecommunications company ZT earlier 2018 due to Iranian sanctions had been violated. Accordingly, the Chinese Vice Foreign Ministry has summoned the US Ambassador to China on Dec. 9 in a protest over the arrest. There is no doubt that this issue will affect the scheduled talks between the two countries; While the Trump administration insists that it will not affect the ongoing trade talks, Beijing believes that it is just an American attempt to contain China's technological ambitions. In response, Beijing may have to take some measures to calm the mounting public anger, bearing in mind that a Chinese court decision to ban the sale and import of most iPhone models on Dec 10.
The fact that the competition between the two countries is much farther than the limits of the trade warand trade is one aspect of this competition, where from the Communist Party of China's perspective the United States seeks to bring about comprehensive changes may reach the extent of changing the Chinese political system, and obstacle the Chinese economic and political aspirations.
Indeed there are many indications that the Trump administration consider the issue as much greater than a trade war by aiming to contain or undermine China's rise in the world and maintain the American economic and political hegemony over the world for instance the US national security strategy and Trump hint to withdraw from the Nuclear Weapons Agreement, the declaration of the free and open Indo-Pacific economic zone, and the American opposition to BRI as well as the Made in China 2025'splan. In addition, the adoption of the America First policy gives the impression that the United States is seeking concessions, not to improve trade relations, but to maintain American hegemony. Furthermore, the historical experience proves that the American perspective in dealing with the international issues mostly characterized by realism features, where as soon as it considered any state as their rival the caution will prevail on their relations and keeps working and set strategies to win the zero-sum game with this state.
The narrow timeframe of the agreement, which lasts for no more than 90 days for further talks with the aim of structural changes on some thorny and complex issues, therefore, it is difficult to resolve this long list of issues in that short timeframe.
Furthermore, the two countries are also at odds over some other issues such as the China's extensive claims in the South China Sea and U.S. warship movements through the highly sensitive Taiwan Strait.
Future of US-China Trade Relations
Whether the two countries could reach a commercial peace or not is depending heavily on their ability to overcome the above challenges and the real willingness of both sides to take concrete steps to end their trade war.
From one side, there are some steps or measures from the both sides to contain and avoid the escalation of trade war such as President Xi's agree to designate fentanyl a controlled substance during the meeting, the Chinese announcement to slash on US-made autos from 40 percent to 15 percent in an attempt to show its willingness to calm the tension with Washington.
In the same context, whether the annual sessions of the National People's Congress, the Chinese People's Political Consultative Conference (CPPCC) scheduled for March 2019 may lead to substantial changes to China's economic policy will be a decisive factor in determining the future of the US-China trade war. On the other hand, the announcement of President Trump on December 11 that he may intervene in the Justice Department's case against the chief financial director of Huawei if it would be in the interest of U.S. national security and help forge a trade deal with China, gives an impression that both sides have a desire not to escalate the trade war or at least express their fearing about the consequences of this escalation.
From another perspective, it's arguable that the US-China trade agreement is very similar to the agreement between Washington and the European Union in July 2018, which included strengthen the free trade measures and the announcement of more European purchases of the American agricultural products. But the agreement is in danger of collapse, with President Trump threatening once again to impose a 20 percent tariff on all cars and spare parts imported from the EU. The same scenario is possible with China as long as it serve the American interests, especially with the lack of a final agreement on what Washington considers as unfair trade practices by China in the areas of cyber espionage, piracy and intellectual property rights violations. With bearing in mind that the White House said talks would take place to resolve within the next 90 days specific US complaints such as forced technology transfer, or else existing 10 percent tariffs would go up to 25 per cent.