Authoritarianism in Russian Politics: State Reformation at stake?
Russia's political development has been mixed since the fall of Soviet Union in 1991. An optimistic burst of activity in the early 1990s pushed the country from Soviet rule toward a greater emphasis on individual rights, but the country is now widely considered to be under authoritarian rule, or at least to be moving decisively toward centralization. At best, Russia can be seen as a "hybrid regime" or "competitive authoritarianism" that blends in some elements of electoral democracy. Russia's trajectory since 1991 is one in which a democratizing moment has been followed by a return to more centralized power and decision making by a closed set of economic and political elites (Dickovick and Eastwood, 2015: 533). However, the central argument of this study is that the current Russian order is not participatory, democratic, and liberal enough due to personalization and centralization of political and economic powers by the executive body. As a result, the Russian political culture is struggling to construct a democratic fabric for the citizens based on equality, justice, rule of law, freedom, separation of powers, and egalitarian distribution. Institutional reform or re-design in the executive body, especially in the chief executive, would be a great initiative in order to visualize as well as build a democratic and liberal Russian order.
Russian Political Culture and Authoritarianism: Personalism and Centralization in Russian Politics
Historical Legacy of Russian Authoritarianism: Peter the Great, Russia's first modern ruler, attempted to forcibly modernize the country imposing reforms i.e. "Table of Ranks" on his society centrally in the late seventeenth century. After a long period of Russian authoritarianism, the exile of Tsar due to the Russian Revolution of 1917created a short-lived space for participatory decision-making model under the leadership of Lenin. But after the death of Lenin, the top leaders engaged in a struggle to establish their supremacy over the Bolshevik party as well as over the statecraft. By 1929, Stalin had consolidated his authority purging numerous alleged opponent, often using "show trials" and forced confessions. From cold war to the disintegration of Soviet Union marked several autocratic events damaging the democratic fabric of the Russian Federation. In order to evaluate the changing face of the Russian leadership, four classifications of government could be outlined from the October Revolution of 1917 to the present. William Zimmerman, a research professor emeritus at the University of Michigan and writer of the latest book Ruling Russia: Authoritarianism from the Revolution to Putin, explains these categories as something akin to a spectrum between democracy and totalitarianism, with varying degrees of authoritarianism between the two extremes. His major contribution to this concept is his focus on the size of the "electorate", the group able to choose and remove leaders, as a defining characteristic that differentiates between various forms of authoritarianism. For example, the Soviet Union never deviated far from full authoritarianism, because even during the years of Gorbachev's "glasnost," leadership was effectively selected by a small group, and structures remained in place to ensure that the leadership would not be ejected. He continues his analysis through the fall of the Soviet Union and into the present, determining that much of Yeltsin's regime fell under "competitive authoritarianism," a state closer to democracy than totalitarianism. By the presidential election of 2008, however, the government under Putin had returned to full authoritarianism, because through media control, barriers to competition, and fraud, the power of choice was in the hands of very few (Gerber).
Putinian Model of Russian Authoritarianism: Putin's United Russia party dominates Russian politics, occupying a majority of seats in the Duma, Russia's parliament. Effectively able to pass any law, Putin has progressively undermined civil liberties and slowly consolidated power in the hands of the central government. Using a variety of aggressive tactics such as intimidation and slander to silence domestic opposition and solidify his office, Putin has managed to remain in power for over 18 years. His allies have even rewritten the constitution to allow Putin to run for a third (now fourth), extended term as president (Marsh, 2015).Under Putin, Russia has reasserted control over its traditional spheres of influence in the following ways: 1) solidify his own power base; 2) centralize authority; 3) strengthen the state; 4) curb the influence of the business leaders or "oligarchs" who might oppose him and his allies; and 5) resume a more assertive foreign policy (Dickovick and Eastwood, 2015: 530). Due to Putin's authoritarian activities like revealing the government's selective targeting of political opponents for prosecution, current Russia is often described as "hybrid" or "competitive authoritarianism" or "managed democracy".
Personalization of Political Regimes and Dysfunctional Institutions: As a semi-presidential system, both president and prime minister have considerable powers. But in reality, the prime minister is playing a decisive role in the decision-making process of Russia initiating a regime of political personalization. As a result, informal and backstage exercise of power was fundamental here and Putin's personal authority seems more important than formal powers.
Ideological Roots of Russian Competitive Authoritarianism: The roots of "competitive authoritarianism", called by Steven Levitsky and Lucan Way, lie in the Cold War competition between the Leninist one-party state and free market liberal democracy. With the triumph of the Soviet Union and the United States in World War II, the two leading examples of these models competed for dominance. After years of economic distortion, political repression and stagnating standards of living, however, the Leninist one-party state began to lose the war of ideas. This ideological erosion drew from diverse sources- from images of sparkling American kitchens to underground human rights movements. The rot eventually spread to the Soviet Union, where the collapse of the Communist Party caused the Soviet Union to fracture into its constituent republics.
With the ideological collapse of the Leninist one-party state, liberal democracy was now widely perceived to be the best system for political and economic modernization.
Seeing the "writing on the Berlin wall," political elites realized that they needed to appear "liberal" to hold on to power. But these elites refused to accept the concrete effects of liberal, pluralistic politics, including the real possibility of losing power. As a result, they developed intricate systems of "faking" liberal democratic politics in order to legitimize their rule with the appearance of liberal democracy while maintaining their monopoly on power. Levitsky and Way describe this new system as one where "formal democratic institutions are widely viewed as the primary means of gaining power, but in which fraud, civil liberties violations, and abuse of state and media resources so skew the playing field that the regime cannot be labeled democratic" (Partlett, 2012).
Hybrid Political Culture: Russia's longstanding conflict with liberalism and modernization provided a hybrid political system to the statehood. Personalization of political and economic authority also framed an autocratic decision-making system. Also, rampant corruption by the political and economic elites heavily destroyed the culture of economic liberalization, rule of law and democratization in Russia. As if to compensate for the high degree of political apathy in domestic policy, a majority of Russians show a certain loyalty to the authorities on foreign policy. This phenomenon can be explained by the following reasons: In Russia, the support systems never developed that would have allowed individuals to become relatively independent of the state; the authorities consider any kind of protest to be revolutionary; instead of the actual vulnerability of the individual to the arbitrary actions of the authorities, propaganda offers Russians the illusion of self-importance, which lends passion to geopolitics; an emphasis on consolidating society in the face of a military threat (Kirilova, 2018).
Command Political Economy: State was responsible for major decisions about investment, production targets, and the social organization of economic life. Due to the "shock therapy" strategy of Russian privatization and the political and economic corruption, the statecraft failed to provide sufficient incentive to entrepreneurial activity and encourages a culture of dependency. All these state guided political economic activities initiated the rise of high rates of alcoholism and drug addiction, a very low birth rate, ethnic tensions and fragile judicial system.
Privatization of the 1990s certainly improved economic efficiency but also created the vast inequality that damaged public perceptions about the program. In this sense, the question whether privatization was on the whole beneficial remains highly contentious. Economic and political power in Russia is still intimately intertwined. Although the oligarchs have been blamed for much of Russia's troubles, they did not directly slow down the country's economic growth. On the contrary, oligarch-owned companies are responsible for much of the dramatic increase in output in recent years. The situation in Russia today demonstrates that, in a sense, perception is stronger than reality. Although the economy is in order (GDP per capita increased from 22% of the US level in 2000 to 35% in 2012) and living standards are on the rise, Foreign Direct Investment (FDI) remains very low. In fact, capital outflow now stands at about 7% of GDP. That is a stunning figure, given high oil prices, abundant investment opportunities, and the nearly moribund US and European economies, which are the main recipients of Russia's fleeing capital (Aven, 2013).
Oligarchic Regime and Centralization of Power: The strongest lasting image of the current centralized system of Russia is probably the dysfunctional transfer of economic power and a corrupt network of "oligarchs" and oil and natural gas mafias in which the state developed only weak institutions and lacked a rule of law. The moves to sideline those oligarchs who were critical to Putin's rule have been part and parcel of a broader centralization of power and control. Putin has reduced the role of parliament, and increased state control over the media.
Institutionalizing Political Culture and the Future Russian Order: Deepening the State Reformation
From the above analysis it clear that the current Russian political order is nothing but a shadow of the historical development of political management, longstanding authoritarianism and one leader dominated public and corporate system. The crises of democratization, political participation, freedom of conscience and press, liberalism, rule of law, institutionalization, just power transfer system, the strong judiciary is a resultant of the expanding executive influence in current Russia. History provides huge evidence that the executive of the Russian statehood sometimes tried to uphold the democratic norms but most of the times backed the authoritarian order. As institutional reform is inevitable for the Russian statecraft, reforming the executive would alter as well as change the Russian narrow political culture for the following reasons:
The culture of liberalism in Russia is not practiced effectively due to the entrenched centralization. Always the chief executive played a decisive role in every sphere of decisions. So re-distribution of power following an institutional re-arrangement would be a vital footstep towards democratic culture for future Russia.
The honeymoon between the political and economic elites also strengthen the executive body where informal institutions and personalities played a key role in nation's every progress. This relationship provides an invisible support to the chief executive to expand his authoritative order. So, a clear division and distribution between these elite groups might be a milestone for Russia's future democratization.
Lack of Intra-party democracy, freedom of speech and press, functional parliament, free and fair elections, strong political opposition and rule of law provided an unseen legitimacy to Putin in exercising unlimited power upon these institutions and citizens. So, curbing the unlimited power of the executive body would expand the space for a liberal Russia in near future.
Popular participation, popular control, and popular sovereignty would a curbing point for reforming the Russian statehood where chief executive might have to behave democratically to consolidate his political regime providing an expanding space for the Russian political culture.
Conclusion
The prevalence of personalism in Russian politics is a clear demonstration of how political development and political institutions interact initiating a culture of authoritarianism. All the institutional arrangements are strengthening the illiberal hands of the chief executive. Similarly, the legislature has been reshaped in a way that facilitates central control, while the structure of executive facilitates personalism. In a nutshell, the various features of Russian politics work together to create a top-down system where democratic culture is undermining by the executive.
Steering Russia-US Relations Away from Diplomatic Expulsion Rocks
As the recent expulsions of Russian diplomats from the US, Poland, Bulgaria and the Czech Republic demonstrate, this measure is becoming a standard international practice of the West. For the Biden administration, a new manifestation of the "Russia's threat" is an additional tool to discipline its European allies and to cement the transatlantic partnership. For many European NATO members, expulsions of diplomats are a symbolic gesture demonstrating their firm support of the US and its anti-Russian policies.
Clear enough, such a practice will not be limited to Russia only. Today hundreds, if not thousands of diplomatic officers all around the world find themselves hostage to problems they have nothing to do with. Western decision-makers seem to consider hosting foreign diplomats not as something natural and uncontroversial but rather as a sort of privilege temporarily granted to a particular country — one that can be denied at any given moment.
It would be logical to assume that in times of crisis, when the cost of any error grows exponentially, it is particularly crucial to preserve and even to expand the existing diplomatic channels. Each diplomat, irrespective of his or her rank and post, is, inter alia, a communications channel, a source of information, and a party to a dialogue that can help understand your opponent's logic, fears, intentions, and expectations. Niccolo Machiavelli's adage, "Keep your friends close and your enemies closer" remains just as pertinent five centuries later. Unfortunately, these wise words are out of circulation in most Western capitals today.
A proponent of expulsions would argue that those expelled are not actually diplomats at all. They are alleged intelligence officers and their mission is to undermine the host country's national security. Therefore, expulsions are justified and appropriate. However, this logic appears to be extremely dubious. Indeed, if you have hard evidence, or at the very least a reasonable suspicion that a diplomatic mission serves as a front office for intelligence officers, and if operations of these officers are causing serious harm to your country's security, why should you wait for the latest political crisis to expel them? You should not tolerate their presence in principle and expel them once you expose them.
Even the experience of the Cold War itself demonstrates that expulsions of diplomats produce no short-term or long-term positive results whatsoever. In fact, there can be no possible positive results because diplomatic service is nothing more but just one of a number of technical instruments used in foreign politics. Diplomats may bring you bad messages from their capitals and they often do, but if you are smart enough, you never shoot the messenger.
Diplomatic traditions do not allow such unfriendly actions to go unnoticed. Moscow has to respond. Usually, states respond to expulsions of their diplomats by symmetrical actions – i.e. Russia has to expel the same number of US, Polish or Czech diplomats, as the number of Russian diplomats expelled from the US, Poland or the Czech Republic. Of course, each case is special. For instance, the Czech Embassy in Moscow is much smaller than the Russian Embassy in Prague, so the impact of the symmetrical actions on the Czech diplomatic mission in Russia will be quite strong.
The question now is whether the Kremlin would go beyond a symmetrical response and start a new cycle of escalation. For example, it could set new restrictions upon Western companies operating in the country, it could cancel accreditation of select Western media in Moscow, it could close branches of US and European foundations and NGOs in Russia. I hope that the final response will be measured and not excessive.
The door for US-Russian negotiations is still open. So far, both sides tried to avoid specific actions that would make these negotiations absolutely impossible. The recent US sanctions against Russia have been mostly symbolic, and the Russian leadership so far has demonstrated no appetite for a rapid further escalation. I think that a meeting between Presidents Joe Biden and Vladimir Putin remains an option and an opportunity. Such a meeting would not lead to any "reset" in the bilateral relations, but it would bring more clarity to the relationship. To stabilize US-Russian relations even at a very low level would already be a major accomplishment.
From our partner RIAC
Russia becomes member of International Organization for Migration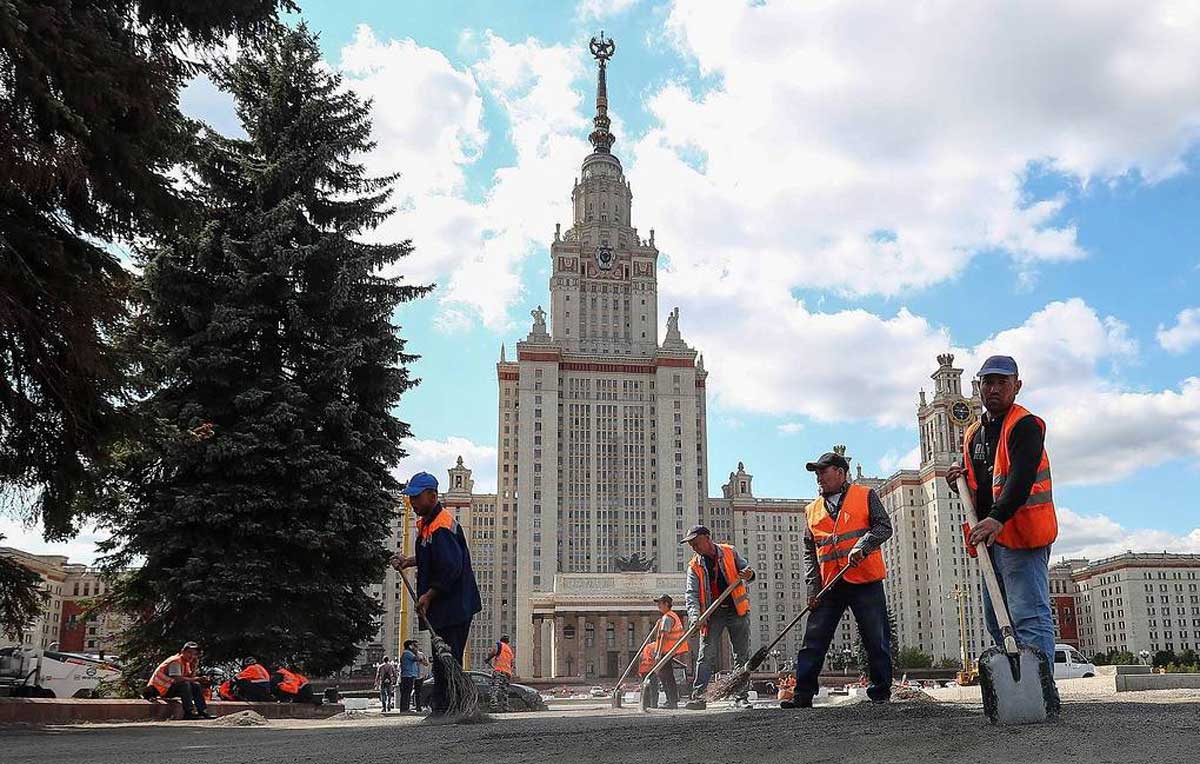 After several negotiations, Russia finally becomes as a full-fledged member of the International Organization for Migration (IOM). It means that Russia has adopted, as a mandatory condition for obtaining membership, the constitution of the organization. It simply implies that by joining this international organization, it has given the country an additional status.
After the collapse of the Soviet, Russia has been interacting with the IOM since 1992 only as an observer. In the past years, Russia has shown interest in expanding this cooperation. The decision to admit Russia to the organization was approved at a Council's meeting by the majority of votes: 116 states voted for it, and two countries voted against – these are Ukraine and Georgia. That however, the United States and Honduras abstained, according to information obtained from Moscow office of International Migration Organization.
"In line with the resolution of the 111th session of the IOM Council of November 24, 2020 that approved Russia's application for the IOM membership, Russia becomes a full-fledged member of the organization from the day when this notification is handed over to its director general," the Russian Foreign Ministry said in a website statement in April.
Adoption of the IOM Constitution is a mandatory condition for obtaining its membership, which opens "extra possibilities for developing constructive cooperation with international community on migration-related matters," the statement stressed in part.
It is significant to recall that Russian President Vladimir Putin issued an order to secure Russia's membership in the organization in August 2020 and submitted its Constitution to the Russian State Duma (lower house of parliament) in February 2021.
Headquartered in Geneva, the International Organization for Migration, a leading inter-government organization active in the area of migration, was set up on December 5, 1951. It opened its office in Moscow in 1992.
IOM supports migrants across the world, developing effective responses to the shifting dynamics of migration and, as such, is a key source of advice on migration policy and practice. The organization works in emergency situations, developing the resilience of all people on the move, and particularly those in situations of vulnerability, as well as building capacity within governments to manage all forms and impacts of mobility.
IOM's stated mission is to promote humane and orderly migration by providing services and advice to governments and migrants. It works to help ensure proper management of migration, to promote international cooperation on migration issues, to assist in the search for practical solutions to migration problems and to provide humanitarian assistance to migrants in need, be they refugees, displaced persons or other uprooted people. It is part of the structured system of the United Nations, and includes over 170 countries.
Senator Vladimir Dzhabarov, first deputy chairman of Russia's Federation Council (Senate) Committee on International Affairs, noted that the organization's constitution has a provision saying that it is in a nation's jurisdiction to decide how many migrants it can receive, therefore the IOM membership imposes no extra commitments on Russia and doesn't restrict its right to conduct an independent migration policy.
On other hand, Russia's full-fledged membership in IOM will help it increase its influence on international policy in the sphere of migration and use the country's potential to promote its interests in this sphere, Senator Dzhabarov explained.
Russia has had an inflow of migrants mainly from the former Soviet republics. The migrants have played exceptional roles both in society and in the economy. The inflow of foreign workers to Russia has be resolved in accordance with real needs of the economy and based on the protection of Russian citizens' interests in the labor market, according to various expert opinions.
The whole activity of labor migrants has to be conducted in strict compliance with legislation of the Russian Federation and generally recognized international norms.
State Duma Chairman Vyacheslav and Foreign Minister Sergei Lavrov and many state officials have repeatedly explained the necessity of holding of partnership dialogues on finding solutions to emerging problems within the framework of harmonization of legislation in various fields including regional security, migration policy and international cooperation. Besides that, Russia is ready for compliance with international treaties and agreements.
Relegating the "Russia Problem" to Turkey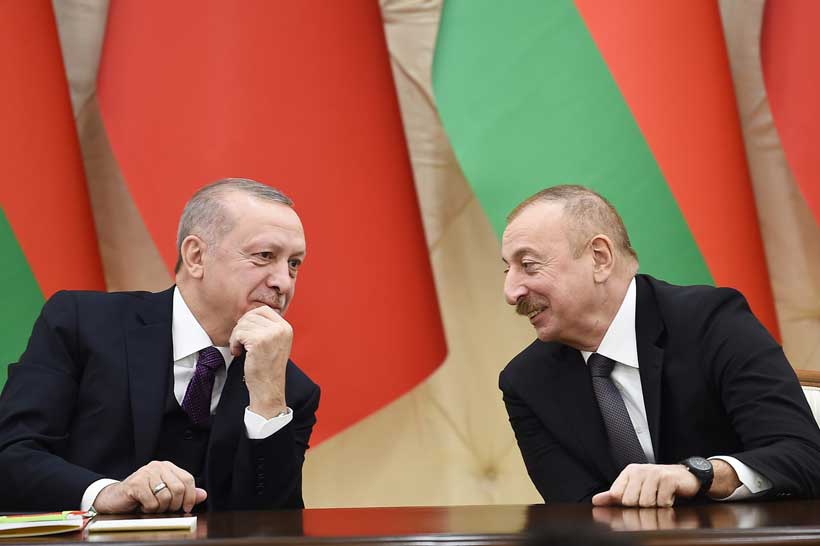 Turkey's foreign policy is at a crossroads. Its Eurasianist twist is gaining momentum and looking east is becoming a new norm. Expanding its reach into Central Asia, in the hope of forming an alliance of sorts with the Turkic-speaking countries — Kazakhstan, Uzbekistan, Kyrgyzstan, and Turkmenistan — is beginning to look more realistic. In the north, the north-east, in Ukraine, Georgia, and Azerbaijan, there is an identifiable geopolitical arc where Turkey is increasingly able to puncture Russia's underbelly.
Take Azerbaijan's victory in Second Karabakh War. It is rarely noticed that the military triumph has also transformed the country into a springboard for Turkey's energy, cultural and geopolitical interests in the Caspian Sea region of Central Asia. Just two months after the November ceasefire in Nagorno-Karabakh, Turkey signed a new trade deal with Azerbaijan. Turkey also sees benefits from January's Azerbaijan-Turkmenistan agreement which aims to jointly develop the Dostluk (Friendship) gas field under the Caspian Sea, and it recently hosted a trilateral meeting with the Azerbaijani and Turkmen foreign ministers. The progress around Dostlug removes a significant roadblock on the implementation of the much-touted Trans-Caspian Pipeline (TCP) which would allow gas to flow through the South Caucasus to Europe. Neither Russia nor Iran welcome this — both oppose Turkey's ambitions of becoming an energy hub and finding new sources of energy.
Official visits followed. On March 6-9, Turkish Foreign Minister Mevlüt Çavuşoğlu visited Uzbekistan, Turkmenistan, and Kyrgyzstan. Defense cooperation, preferential trade deals, and a free trade agreement were discussed in Tashkent. Turkey also resurrected a regional trade agreement during a March 4 virtual meeting of the so-called Economic Cooperation Organization which was formed in 1985 to facilitate trade between Turkey, Iran, and Pakistan. Though it has been largely moribund, the timing of its re-emergence is important as it is designed to be a piece in the new Turkish jigsaw.
Turkey is slowly trying to build an economic and cultural basis for cooperation based on the Turkish Cooperation and Coordination Agency founded in 1991 and the Turkic Council in 2009. Although Turkey's economic presence in the region remains overshadowed by China and Russia, there is a potential to exploit. Regional dependence on Russia and China is not always welcome and Central Asian states looking for alternatives to re-balance see Turkey as a good candidate. Furthermore, states such as Kyrgyzstan and Turkmenistan are also cash-strapped, which increases the potential for Turkish involvement.
There is also another dimension to the eastward push. Turkey increasingly views Ukraine, Georgia, and Azerbaijan as parts of an emerging geopolitical area that can help it balance Russia's growing military presence in the Black Sea and in the South Caucasus. With this in mind, Turkey is stepping up its military cooperation not only with Azerbaijan, but also with Georgia and Ukraine. The recent visit of Ukraine's President Volodymyr Zelenskyy to Turkey highlighted the defense and economic spheres. This builds upon ongoing work of joint drone production, increasing arms trade, and naval cooperation between the two Black Sea states.
The trilateral Azerbaijan-Georgia-Turkey partnership works in support of Georgia's push to join NATO. Joint military drills are also taking place involving scenarios of repelling enemy attacks targeting the regional infrastructure.
Even though Turkey and Russia have shown that they are able to cooperate in different theaters, notably in Syria, they nonetheless remain geopolitical competitors with diverging visions. There is an emerging two-pronged strategy Turkey is now pursuing to address what President Recep Tayyip Erdoğan sees as a geopolitical imbalance. Cooperate with Vladimir Putin where possible, but cooperate with regional powers hostile to Russia where necessary.
There is one final theme for Turkey to exploit. The West knows its limits. The Caspian Sea is too far, while an over-close relationship with Ukraine and Georgia seems too risky. This creates a potential for cooperation between Turkey and the collective West. Delegating the "Russia problem" to Turkey could be beneficial, though it cannot change the balance of power overnight and there will be setbacks down the road.