Public Diplomacy and Regional Cooperation as tools of generating Soft Power: The Scandinavian example
The recent trends indicate that with wide spread use of social and mass media, public diplomacy has emerged as a main tool for governments worldwide to brand global views of their given nation. It is well documented that public diplomacy facilities governments to achieve country specific foreign policy goals through generating international bonds, enhancing understanding level, improving mutual trust and eliminating prejudices and stereotypes. Leading professionals and policy analysts are of the view that public diplomacy is one of the powerful instruments for soft power through which a country can increase its attraction, reputation and recognition abroad. The positive perception and image of a country among foreigners helps to take many tangible benefits such as enhanced foreign direct investment, improved international trade, free or relaxed visa policy for boosting tourism and enhance mutual cooperation in natural calamities.
Small and medium size states are frequenting using soft power as a tool for projecting their image and building their reputation at international level and taking maximum benefits. It is evident from the remarks of Jozef Batora when he states that for this group of states, public diplomacy represents "an opportunity to gain influence and shape the international agenda in ways that go beyond their limited hard power resources—related to size, and military and economic strength."[1] He further argued that this is well-illustrated in the example of the Scandinavian states: Denmark, Finland, Norway and Sweden. Soft Power Survey, 2012 ranked these four countries into the top thirteen most powerful states in the world. The secret of their success is the adoption of individualized public diplomacy strategies with an ability to use regional cooperation as a tool for advancing foreign policy goals.[2]
In line with such belief that "it is sometimes possible for a country to do very well by doing good,"[3] these four Scandinavian states took following steps to gain worldwide recognition and acceptance: Norway using niche diplomacy played significant role in peace mediation process, Sweden focused on a dialogue with foreign communities on human rights' protection, including women's rights, Denmark and Finland adopted openness of society which attracted immigrants and high-tech companies seeking to invest overseas. Such innovative and attractive steps enabled states to improve their recognition and acceptance internationally which resulted in strengthening their soft power and ability to influence international agendas. These countries also used tactics of regional cooperation for spreading their message across international publics.
These states adopted policy to priorities their engagement in international peace through supporting international organizations and strengthening agenda of United Nation and playing leading role as a peacemaker in the area of international security, global welfare and environmental policy. They are consistently providing aid and assistance to under developed countries on humanitarian basis which is enhancing their reputation and recognition at international level.[4] The Scandinavian countries have a special cultural basis on which to facilitate cultural dialogue for the purpose of preventing and terminating conflicts, strengthening human rights and increasing social stability globally. For example, Norwegian Literature Abroad, Fiction and Non-fiction (NORLA) is effective in providing information on Norwegian literature and Norwegian authors of fiction and non-fiction. It helps to promote contact between Norwegian authors and publishers, translators, universities and others concerned about Norwegian literature abroad.
The Swedish government focused on the development of a country and decided to adopt the Policy of Global Development (PGD). They believe that through this way different policy areas would be able to work together for a positive global development. They further decided to play role in poverty reduction at world level through Swedish development cooperation strategy which would play an important role in boosting the economic and social development of less developed society in general and poor countries in particular.[5] Such cooperation will contribute significantly in strengthening democratic norms and creates conditions which would help people to get rid on issue of poverty. The overall aim of Swedish development cooperation strategy is to help people living under below poverty line to improve their living status by overcoming poor economic conditions.
Their historic legacy of non-involvement and non-engagement in international conflicts and Socialist internationalism has significant positive effects on their foreign policies' discourse. Such tailor- made public diplomatic strategies with consistent regional cooperation initiatives are playing significant role in enhancing the creditability and   respect of such states at international community. Last but not least a clear "Scandinavian brand" is used not only to attract tourism or foreign investment, but to channel important foreign policy messages embedded in shared Scandinavian values and ideas for the future of the world.
[1]Joseph S. Nye Jr., Soft Power: The Means to Success in World Politics (New York: Public Affairs Books, 2004), p.6.
[2]The Soft Power Survey ranks nations according to their standard of government, diplomatic infrastructure, cultural output, capacity for education and appeal to business. The list is calculated using around 50 factors that indicate the use of soft power, including the number of cultural missions, Olympic medals, and the quality of a country's architecture and business brands. For more see:http://monocle.com/film/affairs/soft-power-survey-2012/
[3]Alan K. Henrikson, 'Niche Diplomacy in the World Public Arena: the Global "Corners" of Canada and Norway', in: Jan Melissen, the New Public Diplomacy: Soft Power in International Relations, (New York: Palgrave McMillan, 2005), p. 68.
[4]Mary Hilson, the Nordic Model: Scandinavia since 1945, Reaktion Books, London 2006, p. 116 – 147.
[5]Astghik Sahakya, 'Swedish Foreign Aid Policy', http://www.oecd.org/dac/sweden.htm, accessed June 10, 2017
A Brief Classification of Ambassadors
The forthcoming decennary of the Russian International Affairs Council gives us good reason to once again reminisce about RIAC's many friends, fellows, partners and allies who have backed the Council throughout all these amazing and inimitable years. Along with directors of academic institutions, presidents of universities, federal ministers and heads of departments, editors-in-chief of field-oriented media and other opinion leaders of the Russian community of IR experts, it would be unfair to pay little tribute to foreign ambassadors, while they have played a significant role in establishing and promoting many areas of project work at RIAC.
In fact, the diplomatic corps accredited to Moscow cannot help but impress with its diversity. Foreign ambassadors and heads of affiliates of international organizations are often surprisingly bright and extraordinary people; and once you have met them, these meetings will stick in the mind for a long time to come. I once broached the idea of publishing a collection of essays featuring most memorable of the diplomats who I happened to know at different stages of my winding life. Being fully aware of the complexity and the known delicacy that this endeavour would have entailed, I had to postpone this task for a far-off future, only limiting myself with only a brief classification of what foreign ambassadors could be. In my humble opinion, this could give impetus for a more thorough and detailed research in this riveting field.
Before anyone possibly asks questions or offers their critical remarks, I would like to emphasize that the classification that I propose here fails to correspond to conventional matters of cultural anthropology, sociology, let alone political science. In no way do I seek to deal with the peculiarities of the countries represented by ambassadors working in Moscow. I have also chosen to leave out of account such undoubtedly important grounds for classification as age, gender, wealth, tenure as an ambassador or size and composition of the diplomatic mission headed by the ambassador.
Nevertheless, a number of generalized psychological and behavioral types of foreign ambassadors have been identified. This attempt at classification is now humbly laid before the readership. I would like to emphasize that it would in no way be appropriate, let alone permissible, to consider this classification fitting to describe particular foreign diplomats who are currently working in Moscow or used to work to Russia. Any possible coincidences are incidental and unintentional.
A modern ambassador is undoubtedly very different from the arrogant Swede we meet in the popular Soviet film Ivan Vasilievich Changes Profession, a diplomat who would demand the Kemsky volost from the tsar in a stubborn and straightforward fashion. There seem to be six major types of high-standing diplomats, with each having a whole set of features inherent only to their type.
The daydreamer. A distinctive feature of daydreamer ambassadors is their ardent, enduring and all-forgiving love for Russia. This love is typically rooted in a good command of the Russian language as well as a deep knowledge of Russia's history and culture. More often than not, daydreamer ambassadors would begin their career as interpreters from Russian or with a long-term internship at one of the Russian (Soviet) universities. The ambassadorship in Moscow is a life-long dream, and the years in office are the best time and the pinnacle of their professional career.
In conversation, daydreamer ambassadors would but quote Leo Tolstoy, Fyodor Dostoevsky or even Vladimir Vysotsky, who is less well-known outside Russia. In the ambassador's office, one can find cultural relics made of blue-and-white Gzhel ceramics or golden-red-black Khokhloma dishes. The walls are hung with pictures showcasing Russian nature or urban landscapes of the old Moscow.
Daydreamer ambassadors tend to acquire wide contacts in the bohemia of the capital quickly and effortlessly, often attending premieres in Moscow theaters and being always present at the opening of exhibitions in metropolitan museums. They gladly give interviews to any media outlets, whether this is a government paper or a media resource of the radical opposition. They love to travel around Russia's regions—moreover, they get to most abandoned of places in their wanderings, where the foot of the capital's dweller rarely steps. They are stoic about the everyday and political vicissitudes of their life, since they are fully convinced of the bright future of both Russia and its relations with the native country. In public speeches, daydreamer ambassadors miss no opportunity to highlight how important are educational, cultural and humanitarian contacts, which are the basis for universal peace and friendship among peoples.
Upon leaving Moscow, daydreamer ambassadors would rather choose to give up on their diplomatic career, since any other position in foreign service would be a step backward rather than forward. Usually, they become professor emeritus at major universities or top contributors for leading think tanks, where they continue their struggle for better bilateral relations with Russia. Daydreamer ambassadors regularly return to the Russian capital to participate in various conferences, symposia and seminars, often publishing voluminous and touching memoirs about their historic mission in Moscow.
The businessman. This type of ambassadors refers to career diplomats or political appointees; far fewer such people come to the foreign service from the private sector. Usually, businessman ambassadors do not speak Russian, while having studied some Russian history and culture in the old days—obviously, not so deeply and thoughtfully as daydreamer ambassadors would. They arrive in Moscow convinced that discussions about the "mysterious Russian soul" are nothing more than idle fictions of a bunch of too excited cone-headed "friends of Russia" and that Russia, as a matter of fact, is no different from other countries and therefore requires a businesslike treatment rather than a romantic approach.
Businessman ambassadors are also confident in their ability to make inroads, while mainly relying on the overlapping interests of business elites of Russia and their own country. Such diplomats are quite well-versed in world oil, gas and wheat prices or other items of Russian export. They demonstrate a lively interest in the news about Western sanctions and Russian responses, new appointments in the economic sector of the government and any decisions of Russia's Central Bank on the policy rate. The interior of their residence is distinctly business-like, minimalistic at times. Businessman ambassadors prefer to decorate the walls of their office with avant-garde painting or art photography.
Businessman ambassadors have extensive contacts in both Russian business associations and foreign business associations represented in Russia. They would always participate in all kinds of investment forums and other business events. Businessman ambassadors would never say no to cutting red ribbons at the opening ceremonies of industrial fairs and joint ventures. During public speeches, they would show presentations with detailed statistics illustrating the undoubted achievements in promoting trade and fostering economic cooperation between their native country and Russia.
Upon returning back home from Moscow, businessman ambassadors usually become consultants or even board members of large international corporations. Frequently, they set up new, and rather successful, consulting firms on their own or in partnership with other businessman ambassadors. They would rarely write personal memoirs; and if they do, stories about the time in Moscow would then be on the pages of a single—and far from the longest—chapter.
The box-ticker. In most cases, box-ticker ambassadors are career diplomats. An appointment to Moscow is a natural but not necessarily inevitable step in their diplomatic career, since they could just as likely serve as ambassadors to another major capital—be it Beijing, Brussels or New Delhi.
Box-tickers are usually self-restraint, attentive to details, prone to healthy conservatism. They may be lacking in the idealism of daydreamer ambassadors or the assertiveness of businessman ambassadors, but they would see—better than anyone in the embassy—into the intricacies of diplomatic protocol, etiquette and the established conventions of how foreigners work in Moscow. щ, unless absolutely necessary, would not overhaul things in the work of the embassy, whether the staffing table or the furniture left over from their predecessor. They believe that decorating walls with painting is redundant, and if one can see an artistic canvas in the ambassador's residence, it most likely displays the national school of painting of the ambassador's country. Box-tickers are ready to take on the lion's share of the current tasks in the embassy. They would be the first to visit partners and experts. Should something important happen in Russia or in Russian foreign policy, they would be the first to send dispatches to their capital. Box-ticker ambassadors are not necessarily boring or reclusive: They can be very sociable, while remaining completely secretive. They are rather predictable and reliable interlocutors who do not deliberately ask provocative questions and never allow "accidental" leaks of information.
Box-ticker ambassadors attach great importance to their contacts with the Presidential Executive Office, the Russian Foreign Ministry, the Federal Customs and Border Services as well as with fellow ambassadors and heads of representative offices of large international organizations. They would regularly attend all diplomatic receptions and dinners, having at the ready a well-suited set of greetings and toasts that can be used for all occasions. A box-ticker could become the ideal doyenne of the diplomatic corps or a group of countries.
The appointment to the embassy in Moscow is certainly not the last in their diplomatic career. They stand a good chance of further career advancement—up to the highest positions in the Foreign Ministry. Box-tickers remain loyal to the diplomatic service even after retirement, but they rarely go into teaching or consulting. Box-ticker ambassadors leave Russia with a sense of accomplishment. Since they tend to be invariably discreet and disinclined to expression of emotions in public, one can't help but guess what the true impressions from Moscow and Russia could be.
The martyr. As is known, one can be either born or become a martyr. Some ambassadors try on the heavy shackles of martyrdom during their preparations for a posting to Moscow, but desperate daydreamers or disaffected businessmen may well become martyrs along the way. Box-tickers are less likely to become martyrs, although such cases have sometimes been observed. A distinctive feature of martyr ambassadors is that they can discern insidious intrigues of the authorities or carefully planned provocations in the most mundane things, both in relation to their country and to them personally.
A martyr could be upset with literally everything, both with the long wait for the presentation of the credentials, or the inability to arrange a meeting with the deputy foreign minister, and the surveillance over them and the embassy staff by Russia's special services. Martyr ambassadors categorically refuse to believe in the bright future of their country's relations with Russia, and they see the future in dark colors only. This does not mean, however, that martyrs are but sullenly passive—they may well be hyperactive. In the residence of the so-called active martyr, there would constantly be many people of different backgrounds, such as leaders of non-systemic opposition, free-thinking representatives of civil society, journalists and the capital's creative intellectuals, who serve to fuel the ambassador's eternal fears and their constant concerns for the future.
Martyr ambassadors love to travel to Russia's regions but are afraid to do so. They would be referring to the restrictions imposed by the authorities and the possibility of the aforementioned provocations. For the same reason, they would behave extremely cautiously when communicating with local journalists, especially those who represent media outlets affiliated with the authorities. In defense of the martyr ambassador, it is worth noting that they are sometimes capable, like no-one else, of putting together an accurate and extensive list of challenges and threats facing Russia, and of outlining major yet unresolved foreign and domestic problems.
Upon their return to the homeland, martyrs count on a promotion as compensation for all the suffering they had to endure in the inhospitable Moscow. Once retired, such ambassadors would publish their memoirs exploring the various "horrors of the regime" and the few dissident heroes whom they met in Russia by some twist of fate. In their memoirs, they rather convincingly explain why their mission was doomed to failure from its very outset, while certain passages can make the sympathetic reader shed a quiet tear.
The hedonist. The complete opposite of the martyr is the hedonist ambassador. While martyrs are most often melancholic by nature, hedonists naturally include most of true choleric subjects. Much like as a martyr, one can become a hedonist having evolved from a daydreamer ambassador or a businessman ambassador, which happens when ambassadors become convinced that their initial expectations from the mission to Moscow were unrealistic.
If we compare the hedonist with the martyr, though, the former draws fundamentally different conclusions from the realization of the limitations of their abilities to radically change both the world and Russia. Without striving for great accomplishments as an ambassador, hedonists develop an amazing ability to turn their stay in Moscow into a most enjoyable pastime. Hedonist ambassadors can boast one of the finest chefs in Moscow's diplomatic corps and a completely exceptional liquor cabinet. In any, even the most difficult situations, hedonist ambassadors still radiate calmness and contentment. The doors of the embassy are hospitably wide open for all sorts of politicians, businessmen, cultural figures and scholars. Sometimes, one would get the impression that hedonists are more interested in merely communicating with people than in discussing professional issues of diplomacy. It is no coincidence that box-ticker ambassadors rarely turn into hedonists, since box-tickers typically take themselves too seriously—as well as their work and the numerous formalities inevitably associated with this professional activity. Hedonist treat themselves and their work with a touch of irony, with many of the formal requirements of the diplomatic service appearing at best old-fashioned, if not downright ridiculous, to their taste.
Like daydreamers, hedonist ambassadors pay certain tribute to art—since they are rather weak at Russian, they have to contend themselves with opera and ballet instead of drama. One may often meet the hedonist on tennis courts or at elite golf clubs. Among hedonists, there are also those who are fond of the more unconventional sports, such as sailing yachts or go-karting. Hedonists travel around Russia with great pleasure, but this is more to replenish their personal collection of colorful memories, not so much for the sake of meeting the locals. Hedonists are always ready to go on a horse tour in the Altai Highlands or fly a helicopter to the Kamchatka Valley of Geysers. In a friendly conversation over dinner, they would casually mention how they climbed Kilimanjaro or hunted alligators in the Amazon Rainforest.
Hedonists leave Moscow with a feeling of slight sadness, though with no particular regrets, since they are completely sure that they will settle no worse in the next country of destination. In most cases, this confidence is fully justified. They usually refrain from writing memoirs as they do not fancy large texts and are always pressed for time—as befits a hedonist, they are in a hurry to live.
The philosopher. Perhaps, this is the most interesting type of foreign ambassadors. Apparently, any of the types described so far can become a philosopher. For this, the daydreamer must overcome their enthusiasm, the businessman must realize that business is subordinate to big politics, the box-ticker must loosen, if not break, the shackles of diplomatic protocol, the martyr must get rid of paranoia, and the hedonist must grow sick of the small pleasures of the ambassador's life. Nevertheless, philosophers are often those who used to be in a high position (such as the head of the foreign policy planning department or even a deputy minister) in the Foreign Ministry of their country before moving to the post of the ambassador.
Issues of ambassador's everyday life are rarely the focus of a philosopher's attention. They are also much less interested in the specific day-to-day issues of their country's bilateral relations with Russia, since the philosopher has an experienced and hard-working minister-counsellor or the resourceful chief of the trade mission. Philosopher ambassadors are more concerned with the broader issues of how the world and all of its nations evolve. They, as befits a philosopher, are lenient to the inevitable difficulties and irritations related to the post of ambassador. Philosopher ambassadors and all other staff at the embassy are divided by an invisible but irresistible line. While being in the spotlight, such ambassadors nevertheless look at them from a distance, just as the noble Athos in the famous novel "The Three Musketeers" by Alexandre Dumas. Although he took part in all the adventures of the courageous company, Athos still remained more of an outside observer than the protagonist.
Philosophers prefer chamber meetings with a narrow circle of selected guests to crowded receptions at the embassy. They are very picky but persistent in their contacts with local politicians and intellectuals. The ambassador is respected and holds authority in the diplomatic corps, with some younger ambassadors proudly calling them a teacher and a mentor. The end of a philosopher's mission in Moscow turns into a long line of dinner parties and receptions hosted by the grateful colleagues.
For a philosopher, the post of ambassador to Russia is often the last avenue in their diplomatic career. Therefore, they regard the appointment to Moscow as an opportunity to take stock of their long and diverse professional life. If they choose to write some fundamental work after the stay, this will not be a personal memoir, since the philosopher understands well how futile their personal ambitions would be against the background of eternity. Rather, the book will be an expression of the author's views on international relations and life in a broader sense, with scattered references to the rich professional experience of the philosopher ambassador.
Certainly, the brief classification of ambassadors proposed in this piece will raise many questions, probably coming under justified criticism both within the diplomatic corps and within the expert community. Not without reason, I could be accused of excessive sketchiness, impermissible simplification and insufficient understanding of how foreign embassies function. In my defense, I would like to note that I do not believe the task of classifying ambassadors to be resolved, and I sincerely hope that research in this direction will be continued by more competent and ponderate scholars.
P.S. In conclusion, being more serious, I would like to express my heartfelt gratitude to all the ambassadors who have worked with the Russian International Affairs Council over the past ten years and are still doing so. Surely, the ambassadors-partners of RIAC do not fit into this ironic classification, hardly lending themselves to any unambiguous typology. The Russian International Affairs Council is sincerely grateful to all of you for the interest that you and the staff of your embassies show in our activities. RIAC has always sought to reciprocate this interest, and we are pleased to think that our Council could support you in the difficult diplomatic work in Russia in one way or another. We hope that the cooperation established over RIAC's first decade will become even closer and more robust, diverse and productive in the coming years.
From our partner RIAC
Chinese Debt Trap Diplomacy: The Debate and the Gaps in the Literature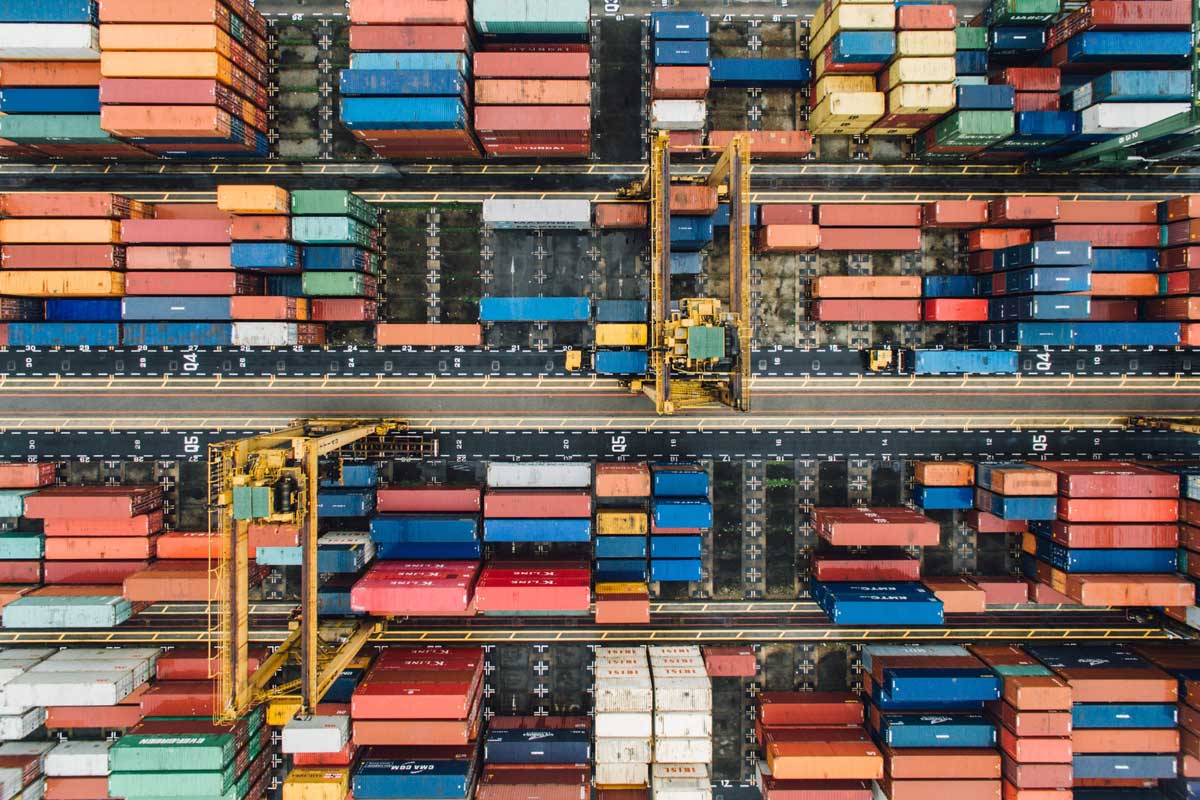 The rise of China created issues in the international area as well in the domestic arena of many countries. The Chinese ambition of becoming a super power has started infusing skepticism to many scholars and policy makers of different countries. Again, the infusion of cash from China to the economies of third world countries brings fresh breath of air to the stagnated economies. The impact of the newly infused cash and the increasing influence of China in the loan receiving countries are the bone of contention among the scholars. The scholars are divided different groups on the issue of "Chinese Debt" and its consequences. The debate started when China took control of a strategically important port of Sri Lanka when Sri Lanka failed to repay the loan of China. This debate paper will focus on the issue of "China's debt trap diplomacy", where it will focus on whether China is using its economic power to influence other countries or not. So, our research question is: "Does China use debts as a tool of diplomacy to control over foreign lands, installations and sovereignty?" This paper will try to find the ideas of scholars and review them to find if "debt trap diplomacy" really exists or not. The literature review will examine the debate, the positions, the logics, the arguments, the strength, weakness and the robustness of the literatures on this issue. Before comparing, contrasting and synthesizing to see the nuanced picture of the Chinese debt situation, literatures will be considered separately on the basis of the debate camps at first.
Chinese economy is growing very fast in the last three decades which also contributed to the growth of its military and diplomacy. Now, China has become world's largest creditor according to AidData (Reuters, 2021). China mainly credits the developing countries for the expansion of the flagship project of Xi Xingping, the "Belt and Road Initiative (BRI). China has credited the money to developing countries with secrecy with hidden clauses (Reuters, 2021). The amount that China credited to the developing countries is nearly $843 billion and the "hidden debt" is $385 billion according to AidData (Smith 2021). There were always been doubts on Chinese intention in the past about the lending, but in 2017 when Sri Lanka failed to return the money borrowed from China and agreed to lease the Hambantota port to Chinese authority for 99 years (Abi-Habib 2018), the doubt became real to many of the researchers and officials that China is crediting the developing countries to grab lands, sovereignty or strategic location for its expansion and world domination. But some researchers think that as China is becoming a superpower, it has some ambitions like BRI, that is why it credits the countries. Here starts a debate on China's intention.
The debt trap is not new in the world and the third world countries are suffering from it (Dezner 2009). But the problem starts when China started to lend money which leads to acquire strategic assets from countries. In past some of the officials and researchers showed their concern over the Chinese money lending diplomacy. But after Chinese lease on Hambantota Port of Sri Lanka due to the inability of repaying the loans. Some countries that have taken loans from China are on the brink of bankruptcy as Sri Lanka. China might take advantages of that situation and take control of the sovereignty and strategic locations.
There are two main caps available in the debate. The first group think that China is using "debt trap diplomacy" and BRI for bad intentions. The second group think that "debt trap' is a myth and China is just a creditor and using the money to expand its dream project BRI. A third group is skeptic of both the sides and think that it is not time to judge Chinese intentions now and the BRI project is full of uncertainties and a two-way path may prove bad for China too.
Indian strategic analyst Brahma Chellaney (2017) wrote an article on "Chinese Debt Trap Diplomacy" how countries are going down to the Chinese debt trap and losing the sovereignty. The "debt trap" theory has created a debate since then. In this article, Chellaney (2017) showed that China is funding the developing countries for infrastructure development and its ambitious BRI project. Supporting the claims of Chellaney, Wilsbach (2021) stated that the countries with weaker economies and in the immediate proximity of China in the Indo-Pacific are mostly under the debt. Moreover, the loans are very unsustainable because the countries are taking the loans have no ability to repay and the terms of loans are elucidated (Behuria 2018), the loans are untraceable, the terms are unknown which is deviated from the standard practice of IMF and other financial institutions (Horn, Reinhart, Trebesch 2020). In the condition of the loans, only Chinese companies can get the tenders with Chinese workers working for them. Countries soon fail to repay the loan and in return China can take some geopolitically important areas (Chellaney 2017, Wilbach 2021) which may fulfill China's geostrategic goals like "String of Pearl" to solve its "Malacca Dilemma" (Parker, Chefitz 2018). Chellaney (2017) even argued that China use the loan to open up the domestic market of the loan receiving country for entering Chinese goods in the market and exploit the natural resources the country has. China even trying to recolonize Africa where the "debt trap diplomacy" is crippling the economies of Africa by pursuing own self-interests and skewing the balance of trade towards China (Kinyondo 2019, Schwab 2016). Though the theory is new, the debate is new but the concerns are old. Drezner (2009) predicted earlier that Chinese debts are becoming bad debts. Later US officials such as Hillary Clinton and Mike Pompeo said "Chinese debt trap" is "neocolonialism" and "predatory" with several senators showed concerns (Zengerle 2018) which supports Kinyandos article. SK Chatterjee (2020) labeled the debt trap as "Salami Slicing" and added more to the literatures that it is not just about territorial acquisition or border incursion but extend as far as sovereignty and cultural usurpation. Though struggling with debts are nothing new from third world countries, the Chinese debt and Belt and Road Initiatives threatens ability to achieve self-reliance (Greene 2019). Recently, Ibrahim (2020) narrated that in this Coronavirus pandemic Chinese debt trap will get boost. He added that military base of Djibouti, Hambantota, Maldives and Gwadar port of Pakistan, all are facing the same issue that Chinese sovereignty over them. From the discussion of the literatures above, it is clear that the China is being aggressive towards its economic and geostrategic goals where debt is an effective tool for China. Certainly, we understand the broader picture of Chinese intentions. However, the limited available literatures and data on the impact of Chinese debt make it hard to comprehend the nature of the debt. As a result, very few peer reviewed journal articles were written to support the idea of "Chinese debt trap diplomacy".
On the other hand, the number of counterarguments against "Chinese debt trap" are already present. Deborah Brautigam (2020) labeled the concept "debt trap" as a meme and expressed that the Western media and governments fell into 'negativity bias'. Vu (2021) thinks that the concept of "debt trap" fear is overestimation of Chinese capabilities. Followed by Chatham house report (2020), Lowy Institute report (2020), Singh (2021) and Brautigam (2021) labeled debt trap as 'myth'. Li Jiang (2019) shows that the debt trap exists for third world countries since WW2. Maria Adele Carrai (2021) questions the Chinese debt trap rhetoric surrounding Hambantota Port. Even if the countries take loans from China, corruption, bad governance, inefficiency, bureaucratic red tapes weakening the capacity of utilizing the foreign investments (Shaikh and Chen 2021). China does not involve in the predatory behaviors in Africa and Caribbean Islands which is opposite of the debt trap narrative (Singh 2020). Brautigam (2018) showed that Chinese debt is not a major debt distress in Africa now. China has invested in 51 countries since 2001-2017 and have not seized any assets from them (Hurley et al. 2018). The Debt trap of Sri Lanka was its own making as the government of Sri Lanka was borrowing heavily for the infrastructures which was just inefficiency of the government and eye wash to its own people (Behuria 2018). Shahar (2018) on the Lowy International report supported Behuria (2018) that the Hambantota Port leasing incident does not provide enough evidences of Chinese strategies rather shows lots of evidences of bad governance of the recipient sides. Jones and Hameri (2020) on the Chatham House report argued that, it is not China that is shaping the debts and BRI but the recipient countries. In their recommendations the mentioned that China and Malaysia are not helpless rather inefficient in spending the money received from China. Sri Lanka was war torn and the internal politics of power mongering of the parties spent money to the unnecessary projects which let to the mess. Li (2017) argued that the unconditional loans of China limited the scope for the traditional donors and Chinese policy of "no string attached" after sanctioning the loans explains the different narrative of the debt trap narrative. Jiang Li (2017) mentioned that the Chinese debt trap narrative has been politicized. From these literatures, we understand that the debt trap narratives do not hold water against these evidences. Again, the BRI project and the debt trap narrative is very new. China has just started becoming a donor recently in compare to the other Western Countries and sources. So, though China is following the nonintervention policy to the other countries. Sri Lanka is a case study along with Zambia and some Pacific Island states fall in the category to study. These limited amounts of data are not sufficient enough to judge the whole scenario right now. So, there is an opportunity to debate over the issue of Chinese debt.
Another group is in the middle of the debate and they think that China sanctions risky loans. The process and the conditions that China puts on the debt are questionable and it is not a very opaque (Gerstel 2018, Behuria 2018) which might support the debt trap narrative. Again Gerstel (2018) thinks that China and IMF should work together to reduce risky loans and ensure sustainability and Behuria (2018) opposing the debt trap narrative by analyzing that Sri Lanka did to their own. Ferchen and Perera (2019) think that Chinese infrastructure deals are a two-way street and as China is weak in analyzing risks, as well as with the benefits, it might hurt China too.
The Western scholars, governments and the media are focusing on "Chinese debt trap diplomacy" as they are in fear of the growth of Chinese power and influence over the regions that previously were West dominated (Jiang 2017). But it is not entirely wrong that China is sanctioning the risky loans without analyzing the sustainability (Behuria 2018) and they put vague conditions (Gertel 2018, Behuria 2018) which can be exploited lately. Though the debt trap narrative is a meme (Brautigam 2021) which does not support the major distress in Africa (Brautigam 2018), did not find anything that supported the 'debt trap', the easy debt is crippling Africa's self-reliance (Kinyondo 2019, Schwab 2016). Even China is taking advantages of being a donor country to exploit the natural resources and the huge market (Kinyondo 2019, Schwab 2016). Li's (2017) argument was right for the time being that China has noninterventional policy towards the receiving country but the Sri Lankan incident challenged the narrative. If China did not want the strategically important port of Sri Lanka, the Hambantota, they would have found a way to bypass the lease as they did in Pakistan's CPEC (Shaikh and Chen 2021). Sri Lanka is not the only aberration, military base of Djibouti, Pakistan's Gwadar Port all are supporting Chellaney's (2017) "Pearl of string theory" to dominate the Indian Ocean region to solve the "Malacca Dilemma" of China because China uses Malacca Straight as the prime business root to Africa, Europe, Asia and the Middle-East (Wilsbach 2021). Vu (2017), Singh (2021), Shaikh and Chen (2021), Behuria (2018) all indicated that it is not China but the receiving countries poor governance, corruption, bad management are dragging themselves down to the debts. Understandably that is true but the question always remains there that why does China sanctions that kind of predatory loans? The case of Sri Lanka is a great example how China is countering India and increasing its influence in the Indian Ocean (Chellaney). After sanctioning the loans, Chinese companies are becoming the contractors and the Chinese workers are working the project rather the local companies and the workers (Chellaney 2017, Wilbach 2021) which means the money China is providing for the development projects will be going back to China and again the locals are not getting the money in real rather they have to pay the money again. Id China was not a predatory country, it would have not tried to restrict 11 countries to enter their own Economic Zones at South China sea.
Though annexing Hambantota port of Sri Lanka, China has not done anything like that in past and present. As mentioned earlier, China has sanctioned loans to more than 50 countries all over the world and the sum is not very small one, China did not establish sovereignty over any other installations, ports of geostrategic important locations (Hurley et al 2018). Somehow this argument is enough to weaken the 'debt trap diplomacy' narrative. Chatterjee's (2020) 'salami slicing' is true for the South China Sea and the land borders of China but what and how would China do 'salami slicing' in places like Sri Lanka and China? Moreover, Chatham House Report (2020), Lowy International Report (2020), Shaikh and Chen (2021), Singh (2021), Behuria (2018) all indicated that one thing that they did not find evidence of Chinese ill intentions rather they found evidences of the bad governance that cripple the economy which led to misuse of the money received from China.
China has been a major donor for not a very long time, just a decade or more. The timeline is very small to judge the actions and intentions of a rising power. It is true that, China is pushing for its global domination by creating its hegemony over others. But most of the evidences we gathered on behalf of the 'debt trap diplomacy', many of them are not research papers, rather magazine article, opinions new important new reports in the Indian and Western media. Though most of the counterarguments are published in peer reviewed journals, they are also based on a few years' observations. Most of the literatures solely focused on few regions like Sri Lanka and Pakistan. The researchers barely focused on the geopolitical importance of the countries rather they focused more on the internal political, economical and sociological aspects of the receiving countries. Jiang's (2017) argument might be invalid if China start involving in the politics and economics of the loan receiving countries or really the number of countries like Sri Lanka increases. For, China might have maintained the 'no string attached' attitude as China thinks that when more countries will take loans and the receiving countries take more loans that they can not repay, then China might grab what it wants one by one. Or it is just a politicized concept from insecurities to devalue the work China is doing to be a great power. The studies of the both sides lacked enough quantitative data, including the lacking of enough cases to study weakens the results. Without rigorous quantitative or qualitative study of the phenomena, the studies remain unfinished and unconvincing.
Undoubtedly to say, for the new phenomena like 'debt trap diplomacy', a decade of observation is not enough yet scholar from the both sides of the debate made compelling arguments in a very short time. But I think it is still hard to say which side has the better arguments to win the debate. There are so many lacking in data and case studies as stated earlier. To the proponents of the 'debt trap diplomacy' theory could add the strategic important areas for China and try to show how China is involving there. They could also try to show that how China is exploiting the bad governance of the countries to seize economic control and the strategic locations. Furthermore, they could show using data that how important geographic regions are receiving more Chinese loans and increasing Chinese presence in the area. Conversely, the opponents of the 'debt trap diplomacy' theory could show that Chinese investments are good for developing countries. They could use data and show how Chinese money leads to the betterment of the infrastructures and lives of the receiving countries without interfering in the policies. In future the true Chinese intention will be unveiled and both sides might get enough data and case studies to bolster their positions. If China starts working with IMF and start respecting the international standard of loans, aid and money transaction, it would be easier for China to be trusted from the West and skeptics. Only time will tell what is really happening.
Annual meetings of G20 leaders are sometimes compared to UN Security Council meetings. In both cases, the world's most powerful nations sit together at the same table. In both cases, there is frank discussion on the most pressing problems on the international agenda. Both formats shape strategic decisions—ones designed to help resolve emerging crises, contribute to a more robust global security architecture and a bolstered world economy.
However, in terms of its impact on international affairs, the Group of Twenty is about as different from the UN Security Council as a hand grenade is from a sniper rifle. The Security Council adopts highly focused and carefully crafted resolutions largely dealing with specific crisis situations. In turn, G20 works on a larger scale in the sense that it discusses general issues of world development, touching on specific crises when it is strictly necessary.
When drafting its resolutions, the Security Council tends to be caught in a desperate struggle for every word, let alone every phrase and every paragraph. In G20 statements, preference is given to rounded, vague and compromise phrases, which do not cause fundamental objections from any participant. This is understandable, though, since UN Security Council resolutions are binding on all members of the international community, while their sabotage may lead to most painful implications, up to the use of military force against the violator. The documents adopted at G20 summits are of recommendatory nature, which means they should be supported by decisions of such organizations as the World Bank, the IMF, the WHO, the EU, etc.
This, however, does not mean that G20 is by definition a less effective institution than the Security Council. In some cases, it is reasonable to put down a sniper rifle and pick up a proven grenade. However, the potential of a hand grenade is obviously more difficult to predict, since it is almost impossible to foresee the trajectories, let alone the dispersal radius of its numerous fragments. The best way to guarantee the desired outcome is to throw grenades at the enemy, reducing the factor of randomness to a minimum.
That is why summits of the Group of Twenty sometimes evoke a déjà vu, as participants incessantly discuss roughly the same issues, including steps to keep trade open, ensure global financial stability, promote the SDGs, support the world's poorest countries, counter economic crime and protect the environment. Year after year, G20 leaders methodically continue to launch their "grenades" into the global information space, believing that each new declaration and each new statement of their summits is, if modest, another contribution to the fight for the security and prosperity of the world at large as well as in the G20 countries themselves.
The same happened last weekend in Rome. Another political "grenade" loudly exploded, with its "informational" fragments splattering in all directions. Will they hit their targets? Will this meeting become historic to mark a new development track for world economy and global politics?
Naturally, all the right ideas about the need for international cooperation in order to combat the COVID-19 pandemic, effect a global transition to sustainable development and reduce global carbon emissions were repeatedly voiced in Rome. G20 endorsed the idea of introducing a minimum global corporate tax, also deciding to establish a working group on healthcare and finance. It is even possible that the participants of the Rome meeting will heed Vladimir Putin's call to accelerate the mutual recognition of COVID-19 vaccines. However, as UN Secretary General António Guterres noted on the eve of the summit, the primary goal of the discussions at the La Nuvola conference center was to restore trust among the main actors of world economy and global politics.
Then, the trust of whom and to whom exactly was it supposed to be about in Rome? First, it could be about restoring confidence within the so-called "collective West". This trust was severely undermined by the hasty and ill-organized withdrawal of U.S. troops from Afghanistan as well as by an equally hasty formation of the new AUKUS alliance, the direct consequence of which was Canberra's unilateral rupture of the "contract of the century" for the supply of French submarines to Australia. While all the Western leaders present in Rome, including U.S. President Joe Biden, desperately demonstrated their unbreakable unity, it is at least premature to talk whether the confidence has been re-built within the Atlantic community.
Second, it could be about restoring trust between the East and the West, countering the dangerous process of the world sliding towards a new bipolarity. But the very fact that neither President Vladimir Putin of Russia nor President Xi Jinping of China was present in Rome in person, while only resorting to video messages to the participants of the Summit, speaks for itself. So, what kind of trust can we talk about if a fierce sanctions war continues along with endless talks about global solidarity between the West and the East, with the last ties between NATO and Russia severed and with new anti-Chinese blocs and partnerships established?
Third, we could discuss trust between the global North and the global South. Does the global South have any reason to count on generosity and bounty from the global North, though? All this comes against the background when in spite of all the proposals to restructure the debts of low-income countries, their debt has increased by 12% during the pandemic rather than decreased—or when, contrary to the constant calls of WHO Director-General Tedros Ghebreyesus, the vaccination gap between the North and the South continues to widen rather than narrow.
But the point is not that the interests of individual G20 nations do not completely coincide, while they significantly differ in some areas. Ultimately, there are no two countries in the world whose national interests are completely alike. The problem is that today's G20 have fundamentally different views on the future of the world order, with their basic ideas contradicting one another. What is fair and what is unfair, legal and illegal, allowed and not allowed in world politics? Until their standpoints are brought somewhat closer, G20 meetings will look like pompous celebrations, with noisy, bright, beautiful and harmless "carnival fireworks"—rather than the scattering of "grenades"—in their wake.
From our partner RIAC