Where are we on the road to clean energy?
All around the world, sustainable energy transitions are underway. But how far we have progressed? It's clear that action needs to be accelerated, but in which priority areas, and by how much?
Tracking energy transition indicators of both outcomes (e.g. CO2 emissions) and underlying drivers (e.g. clean energy investment) is important for developing a clear understanding of how far we've come, while additionally propelling further ambition and action. As the adage goes, "that which is measured, improves.
This year, countries around the world are undertaking an important exercise to assess global progress toward achieving the goals laid out in the Paris Agreement. This exercise – the Talanoa Dialogue – is intended not only to take stock of progress, but also to help inform and raise ambition of the next round of nationally determined contributions (NDCs) – commitments made by countries to tackle climate change.
Increased ambition is greatly needed: the IEA estimates that current NDCs will set us on a path consistent with about 2.7°C warming by 2100, greatly overshooting the Paris Agreement goals of limiting temperature rise to well below 2°C and pursuing efforts towards 1.5 °C.
As a key input to the Talanoa Dialogue and broader tracking efforts, IEA will release Tracking Clean Energy Progress 2018 on 22 May, providing the current status of key energy indicators, measuring their progress today against what would be needed by 2030, and highlighting opportunities for further technology development and innovation.
The Talanoa Dialogue is structured around three questions: Where are we? Where do we want to go? How do we get there? The IEA's full response to these questions can be read in our first official input to the Talanoa Dialogue.
Where are we?
The IEA estimates that in 2017, energy-related CO2 emissions rose 1.4% after remaining flat for three years, reaching a historic high of 32.5 Gt indicating that the stall in emissions from 2014-2016 does not yet reflect a peak. Though the 2017 emissions rise is moderate compared to historical rates, it heightens the already monumental challenge ahead. IEA analysis shows that emissions must peak around 2020 then show a steep decline afterwards to meet Paris Agreement goals.
This increase in emissions reflects strong underlying growth in energy demand, which grew an estimated 2.1% in 2017, double the rate of increase in 2016. While energy intensity – primary energy demand per unit of gross domestic product – has improved over time, this improvement slowed to 1.7% in 2017, compared with an average of 2.3% over the previous three years, and only half the annual improvement rate consistent with delivering the Paris Agreement goals.
The second critical factor is the carbon intensity of energy supply, which tracks CO2 emissions per unit of total primary energy supply. In 2017, the Energy Sector Carbon Intensity Index (ESCII)increased for the first time in three years as fossil fuels met over 70% of the growth in energy demand.
In fact, over the past three decades the ESCII has barely changed, indicating the energy supply has not become any "cleaner" on average over time. While significant progress has been made in deploying renewables, in particular solar PV and wind, the deployment of low-carbon energy has not kept up with energy demand growth. This remains a crucial challenge for the energy sector, as under an IEA scenario compatible with meeting Paris Agreement goals, the ESCII drops 22% by 2030.
Where do we want to go?
The IEA's Sustainable Development Scenario (SDS) describes a pathway for the global energy sector that is compatible with Paris Agreement goals, while also achieving universal access to modern energy and substantially reducing air pollution. The SDS offers an integrated approach to addressing key energy and other challenges.
Compared to scenarios addressing only the climate mitigation objective, the SDS places a stronger emphasis on decentralised, modular low-carbon technologies (such as solar PV and wind) as a means to achieving multiple objectives. For example, there is roughly 50% more solar PV in this scenario than in previous IEA scenarios focused primarily on decarbonisation.
As low-carbon energy takes center stage in the SDS, fossil fuels step back substantially from their current position. Coal demand peaks very soon, around 2020. In stark comparison, the IEA estimates that coal demand grew in 2017 after a two-year decline and forecasts continued demand growth at least for the next five years, absent a change in policy and market conditions.
In the SDS, oil demand peaks soon after coal, with demand decline coming from transport: electric vehicles make up over 40% of new passenger car sales by 2030.
How do we get there?
As countries drive forward their ambition, a few guiding questions can help guide their paths forward.
First, how do investment patterns need to change? In IEA's SDS, a modest 13% additional investment in energy is required to 2030 – a net of USD 4 trillion – relative to investment that would be required under the New Policies Scenario (NPS), which accounts only for current and announced policies. Annual supply-side investment to 2030 remains relatively flat from today's levels, although a substantial shift occurs away from fossil-fuel supply and fossil-fuel power generation, for which investment falls by USD 2.8 trillion through 2030, moving towards toward low-carbon power supply and improving the energy efficiency of end-use sectors.
Second, how much will technology costs decline? As clean technology costs continue to drop, ambition can be further raised. Looking ahead in the next five years, IEA forecasts that costs are expected to drop further by almost a quarter for large, utility-scale solar PV, almost 15% for onshore wind, and a third for offshore wind between 2017-2022 at the global scale. Towards 2030, costs are expected to continue declining. In IEA's NPS for new utility-scale solar PV and electric vehicle batteries, costs approximately halve from 2016 to 2030.
And finally how can an integrated approach enhance chances of success? A fundamental message emerging from all facets of IEA analysis is the need for an integrated technology and policy approach to drive and accelerate clean energy transitions based on a country's national context.
For example, the recent declines in upstream fossil fuel investment illustrate the need for policy coordination. Although this change in itself may align with a low-carbon pathway, continued decreases in supply-side investment without commensurate measures to address rising energy demand create significant risks for energy security. As a second example, policies driving electrification can produce greater environmental benefits if implemented alongside ones to decarbonize electricity supply. 
Applying such an integrated policy approach requires significant national coordination and capacity, including domestic technology and policy expertise. The IEA will continue to share international best practice and advice, and support countries as they undertake their own clean energy transitions.
Source: IEA
Off-grid Renewables are Growing, Bringing Socio-economic Benefits to Millions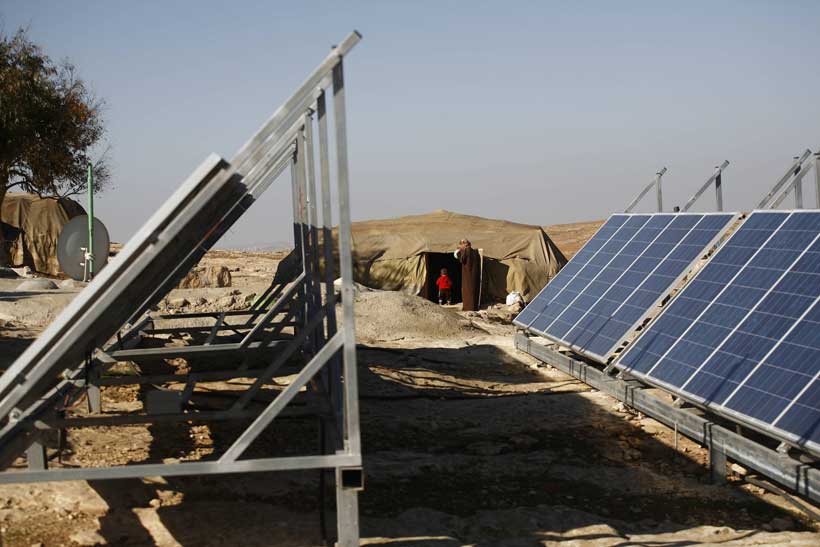 Off-grid renewable energy has witnessed spectacular growth over the last decade. Since 2008 capacity has trebled and the number of people in rural communities served by the technology has witnessed six-fold growth. Today, up to 133 million people are receiving life-changing access to low-cost, secure renewable energy and benefit from the socioeconomic impact access delivers. Global off-grid investments in 2017 reached USD 284 million.
These findings feature in a new IRENA brief launched during the UN High-Level Political Forum in New York. The paper, entitled: Off-grid Renewable Energy Solutions, Global and Regional Status and Trends, builds on IRENA's statistical analysis to offer a global picture of the sector's trajectory and impact. The data highlights the extent to which off-grid renewables are emerging as a mainstream solution to the expansion of electricity services all over the world, contributing to sustainable development goal 7 (SDG 7) by broadening the reach of electricity beyond existing grid infrastructure.
"Off-grid renewable energy is an important contributor to energy access across the developing world having witnessed widespread, rapid growth in deployment over the last few years," said Dr. Rabia Ferroukhi, Deputy Director of the Knowledge, Policy and Finance at IRENA.  "Our analysis captures this momentum whilst shedding light on the need to step-up efforts towards 2030 Sustainable Development Goals."
Africa has emerged as a dynamic, fast-moving hub for off-grid renewables. The development of solar lighting solutions and innovations in deployment and financing models, such as pay as you go options and mobile payment platforms have contributed to Africa's rapid advances. The continent's off-grid industry now serves around 53 million people – the equivalent of the entire population of South Africa – up from just over two million in 2011.
The brief identifies Asia as a global leader in off-grid renewables capacity deployment. Today, up to 76 million people across the continent may now benefit from such power sources.
South America, home to some of the highest rates of electricity access in the developing world, has also witnessed off-grid renewable growth the brief suggests, where the technology is considered key to 'last mile' electricity access.
Off-grid renewable energy solutions are being deployed to provide electricity services for a wide range of end-uses, including for powering agriculture, telecommunication infrastructure, healthcare centres, schools, and rural enterprises. The paper emphasises that linking delivery of off-grid solutions to energy service delivery can unlock substantial socio-economic benefits, contributing to multiple SDGs.
While dramatic cost reductions have been the primary driver of this acceleration, it is the multifaceted socioeconomic benefits that provide the greatest incentives for its deployment. Renewable energy's centrality to the SDG 7 goal on universal access to clean, reliable and affordable energy against a backdrop of a billion people who still live without it, is unquestionable. However, beyond energy itself renewables are a key contributor to sustainable development, generating jobs, stimulating growth, ensuring resource security and improving health.
The paper notes that in Bangladesh, around 133 000 jobs have been created through a Solar Home System programme and an off-grid renewables initiative in Rwanda aims to generate 7 000 jobs whilst delivering energy access to almost 80 000 people. Similarly, incomes in rural households benefit from lower cost solar lanterns, and remote health and educational facilities are enhanced through consistent availability of power.
"Renewables are a central pillar of SDG 7 and represent one of the most effective and economicmeans available in the pursuit of universal energy access," said Rabia Ferroukhi, Deputy-Director of Knowledge Policy and Finance at IRENA. "Yet beyond this, we are now beginning to truly understand the way in which distributed renewable electricity is transforming the lives of those receiving from it, bringing stability and opportunity to millions of people around the world."
Read the brief on the Off-grid Renewable Energy Solutions and the six case studies developed to showcase the socioeconomic impact of off-grid renewables in South East Asia.
CPEC and Pakistan-China Energy cooperation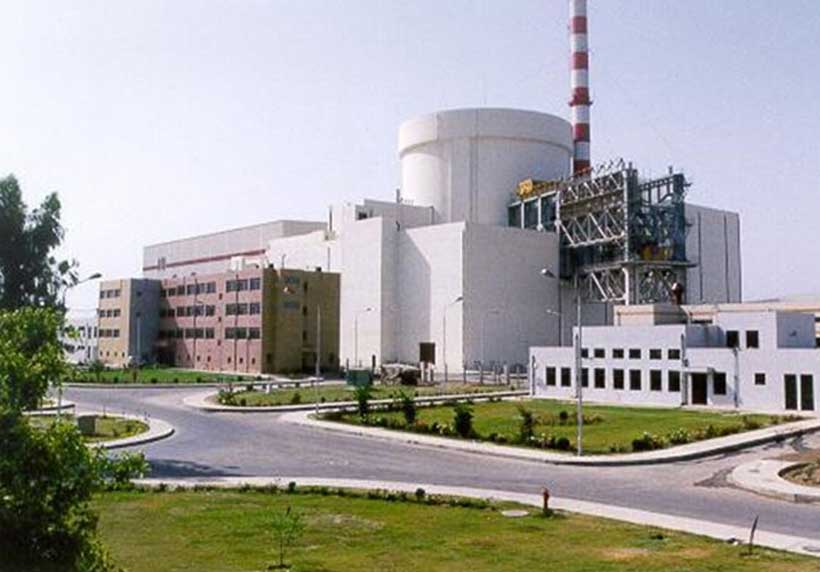 The demands of global energy are substantially rising day by day in the 21st century, whereas the dependency on fossil fuels like coal, oil and natural gas have become a serious concern which is about 80% of the world's primary source of energy. The concerns about fossil fuels are due to their ever rising prices and their negative impact on the environment due to the harmful emission of greenhouse gases. Therefore, in this context the reliance on nuclear power energy is considered by various countries, including Pakistan, as a good alternative option of energy supply, which is comparatively cheaper also.
Pakistan has great strategic importance in South Asia because of its location, its dynamic young population, its vibrant economic potential, being a nuclear power, and now being a strategic partner of China in the backdrop of the construction of the China-Pakistan Economic Corridor (CPEC).The CPEC is a flagship project of China's Belt and Road (B&R) initiative and the completion of CPEC is likely to bring major economic advantages to China, Pakistan and South Asian region.
Like many other countries, for its economic development based on enhancing its industrial and agricultural production, energy is very important for Pakistan and it needs to address its current energy crises on an urgent basis. In this context signing of the CPEC agreement with China by Pakistan in 2015 is considered as a milestone achievement, as it includes many electricity generation projects, which will help address energy shortages of Pakistan.
Apart from developing other means of electricity generation in Pakistan, China is already helping Pakistan in nuclear energy production by supplying nuclear power reactors, under IAEA safeguards based on agreements signed in the field of nuclear cooperation. Apart from installing Chashma 1 and Chashma 2 power plants, which are already producing electricity in Pakistan, in 2017 China has signed another deal with Pakistan to also install Chashma 3 and Chashma 4 power plants. Out of these each power plant, after completion, will produce 1000 megawatts of electricity. As part of the CPEC project, China is also building two HUOLONG ONE nuclear reactors in Karachi that will become ready to use by 2021.
After signing the CPEC agreement China is very keen to help Pakistan in the energy production, as energy is required not only for the construction of CPEC projects but also for its subsequent operation. This is because China is also going to get huge trade benefits by trading with the outer world using the CPEC. In other words, apart from helping its friend Pakistan in energy production, this cooperation also serves China's economic interests in a major way. In this context, the CPEC is a win-win project that serves Pakistan and China's interest in a similar way.
As China is doing a lot to advance its interests by expanding its economic production by basing on its CPEC related exports, Pakistan should also take the CPEC as a big opportunity to develop its economy to become economically self reliant. In this context, it should focus on completing the construction of the CPEC and its related energy projects on time, so that it addresses its energy shortages and quickly moves on towards its economic development.
In fact, it is more important for Pakistan to work harder for completion of the CPEC related projects and make use of the CPEC to advance its industry and agriculture, increase trade, attract foreign direct investment and increase its revenues. This is important because Pakistan's economy needs a major boost to recover from its ever increasing budget deficits, inflation, domestic and foreign debt situations,widening gap of balance of payments due to constantly declining exports and falling foreign exchange reserves.
This is also important to repay the domestic debt and foreign debt in order to save Pakistan from becoming a defaulting state in the coming years. Above all it is necessary to avail the opportunity of reaping CPEC related economic advantages to develop Pakistan's economy in a reasonable time frame to meet its aforementioned obligations and finally to bring prosperity to Pakistan and its people.
In the light of above it is logical to say that Pakistan and China's cooperation in the energy field is beneficial for both countries and CPEC is a project that helps Pakistan in meeting its energy shortages, and it will be equally beneficial to Pakistan and China to advance their economic interests. Rather CPEC related energy projects and trade will be much more beneficial to Pakistan to meet its above discussed economic challenges.
The Race for Universal Energy Access Speeds Up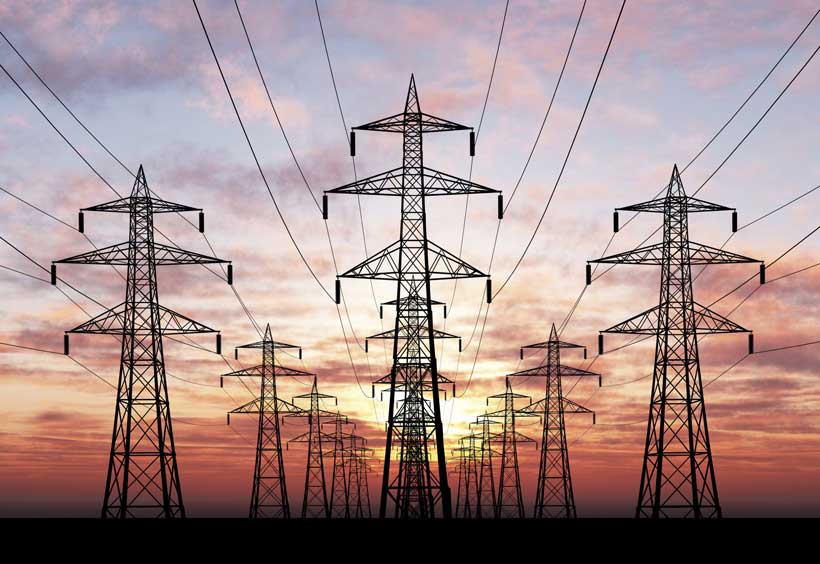 Fondly referred to as "mini Africa" by local residents, Sabon Gari is one of Nigeria's biggest markets, where you can find anything from electronics and clothes to toys and hardware. Shops here used to depend on expensive diesel generators for electricity. But today, thanks to a new solar mini-grid, shop owners say they now spend just a fraction of what they used to previously on electricity.
More than 5000 miles (8000 kms) away, in the remote island of Monpura in Bangladesh, Lhota Khatun runs her own sewing business out of her bedroom, thanks to a solar mini-grid installed on the island. Since 2016, she has had dependable electricity access that helps her work at night, after her children are in bed.
Sabon Gari and Monpura represent communities around the world that, today, are more productive and prosperous through reliable and affordable access to electricity.
Energy is at the heart of development. Access to electricity makes communities safer, helps small businesses thrive and powers essential services such as schools and clinics. It also helps provide a conducive environment for investments, innovations and new industries that spur growth and provide jobs for entire economies.
The World Bank constantly works with governments to tailor solutions to suit every country's unique energy needs. These approaches, led by countries, are working.
For example, a new $350 million electrification program in Nigeria is expected to attract $410 million in private investment, and create a vibrant market for mini grid and off-grid energy solutions.
In Kenya, the World Bank supports more than $1.3 billion of generation, transmission, distribution and off-grid investments, helping the country more than double electricity access rates from 23 percent in 2009 to 56 percent in 2016. A new $150 million off-grid project is designed to provide service to another 240,000 households living in more remote and poorer areas.
And in Bangladesh, the World Bank supports the largest off-grid solar program in the world, powering over four million households through solar home systems, 1,000 solar irrigation pumps, and 13 solar-based mini-grids. More than 18.5 million people in rural Bangladesh now have reliable access to solar-powered electricity through this program.
Altogether, between 2014 and 2017, the World Bank helped deliver new and improved electricity services to more than 45 million people.
Progress has sped up.  Sub-Saharan Africa's electricity deficit has begun to close for the first time.  India is bringing electricity to 30 million people a year – more than any other country.  And a number of pioneering countries have put in place approaches that have allowed them to rapidly expand electricity services. Among these are a commitment to both grid and off-grid electrification efforts, long-term national electrification planning, and a focus on the quality and affordability of service.
The success of these approaches has led to a jump in demand from countries for support for energy access programs, which is being reflected in the World Bank's portfolio.  In recent years the World Bank provided an average of $900 million a year in energy access financing.  This grew to $1.4 billion last year.
Support to mini-grid and off-grid programs is growing the fastest, from roughly $200 million a year in recent years to $600 million last year. The World Bank is on track to provide 20 percent of the projected investment needed for solar home systems in developing countries over the next four years.
The recent progress on energy access will be discussed as part of the review of global energy targets under Sustainable Development Goal 7 (SDG7) at the UN High-Level Political Forum. Underpinning these discussions is the fact that while progress is picking up towards universal energy access, more than 600 million people will still not have electricity access in 2030 if current trends persist.  That could have a devastating impact on health, education and economic prospects for a significant part of the world's population.
Accelerating progress will require the private sector to play a key role. The World Bank is actively mobilizing private investment for energy access projects by helping to put in place conducive policies, demonstrating viable business models, and providing targeted funding to leverage commercial financing.
In Haiti, a project supported by the World Bank and Climate Investment Funds establishes a fund that will provide grants and loans to mini- and off-grid businesses. The project is expected to eventually mobilize $45 million in private financing and help bring electricity to 10 percent of Haiti's population.
Innovation and technology are also playing a key role. Geospatial mapping is changing the face of electricity planning, with unprecedented detail and accuracy on unserved populations. For example, the Nigerian Rural Electrification Agency is mapping more than 200 sites for mini-grid development based on this approach.
The World Bank is committed to help countries harness these innovations, whether technological, financial or on the policy side, to accelerate the expansion of reliable and affordable electricity services, and to end energy poverty once and for all.