India's Public Diplomacy in Afghanistan and Implications for Pakistan
In the modern age of globalization, states pursue their national interest through Public diplomacy and it is used as a strategy to win the hearts and minds of other state locals instead of launching a hidden propaganda against any state and that's exactly what India is doing. India's growing cooperation with Afghanistan is a clear indication of its increasing regional and global ambitions. Historically India has always been supportive of Afghanistan but since 2001 with the defeat of Taliban government, the importance of Afghanistan for India has significantly increased over the period of time due to the strategic, economic and geo political concerns.
Prime Minister Modi has emphasized various times over India's commitment towards building a stable, safe and prosperous Afghanistan.To present its positive image in front of the world India is using public diplomacy as a tool to achieve its set goals of vanishing Pakistan's role in brotherly Muslim nation in order to become hegemon of South Asian region. Indian investment in Afghanistan makes it the fifth largest donor globally and the only donor from South Asian region. In 2011 India and Afghanistan also signed Strategic Partnership Agreement which includes enhancing Bilateral relations and to cooperate at multiple fronts. India has invested more than 2billion dollar in health, education, telecommunication, economic sectors, construction of roads, hydroelectric generation projects and in humanitarian aid activities and has constructed Afghan parliament in Kabul, initiated medium and long scale projects and gave financial aid in the construction of India –Afghanistan friendship dam also known as "Salma Dam" in Herat province with cost of 290 million dollar. Indian government is providing scholarships and initiated vocational training programs under Indian Technical and Economic Cooperation (ITEC),Indian Council of Agricultural Research (ICAR) and Indian Council for Cultural Relations (ICCR).
Approximately 1,000 scholarships are offered every year which allow students to visit India to pursue their higher studies under ICCR. According to an estimate more than 5,500 Afghan students are enrolled in various Indian universities .Scholarships are also provided in the field of music, learning Indian dance, painting and sculpture. Self Employed Women's Association (SEWA) is providing training to thousands of Afghan women at lower level. Moreover many cultural events are taking place in India to strengthen the relations. Hindi films and TV series are also quite popular among Afghan locals. Along with public diplomacy India is also spending huge amount on Economic diplomacy and Afghanistan market is quite favorable for Indian companies and private sector. Also Indian investment in Iranian based Chabahar port, will allow India to have an easy access to landlocked Afghanistan and Central Asian Republics rich gas and oil reserves.
Expansion of Public diplomacy between India and Afghanistan has minimized the Pakistan's influence and Afghanistan openly shows support for India and blames Pakistan for all the damage done to their country in past three decades. Pakistan has always been accused of sponsoring terrorist outfits against India and Afghanistan but in reality Afghanistan land has been used by India multiple times to train terrorists to produce chaotic situation in Balochistan and to overall destabilize Pakistan.
Indian involvement in Afghanistan has created an alarming situation for Pakistan because Afghanistan is considered as "Strategic depth'' and a zero sum game for Pakistan. Pakistan cannot afford the presence of its time tested enemy next to its borders .Pakistan needs to have smart approach in dealing with its hostile neighboring states. There is a dire need to devise effective policy in order to counter increased Indian influence and its expansionist policies. So cultural programs and visits of delegates must take place in order to bridge the gap between Pakistan and Afghanistan and to ensure harmony, peace and above all to counter Indian hegemonic designs. Afghanistan's stability and prosperity is in the larger interest of South Asian Region so Pakistan and India should avoid turning Afghanistan into a battleground.
Pakistan PM's Saudi affair likely to backfire
Pakistan's relations with Saudi Arabia flourished during the previous government headed by Nawaz Sharif, primarily due to his personal business interests in the Kingdom and friendly association with members of the Saudi royal family. Despite the criticism at home, Sharif never missed an opportunity to eulogize the Saudi rulers and support their wrongs.
During Sharif's tenure as Prime Minister, while Pakistan's 'love affair' with Riyadh blossomed, relations with Tehran plummeted. When the ambitious gas pipeline project was shelved by the Sharif government in 2015 under the Saudi pressure, some experts couldn't resist the temptation of reading the obituary of Iran-Pakistan friendship. It seemed game over.
But the political transition in Islamabad this year rekindled hopes of a new foreign policy taking shape in Islamabad under the populist premier Imran Khan.
In his victory speech, Khan made it categorically clear that he would like to strengthen ties with allies in the Middle East, including Iran and Saudi Arabia. During his first meeting with the Iranian envoy to Islamabad, Khan reiterated his desire to bolster ties with Tehran and revive important projects that had been put on the backburner by the previous political dispensation, including the gas pipeline.
Experts termed it a "significant shift" in Pakistan's foreign policy as his predecessor was seen overtly inclined towards stronger Pakistan-Saudi relations than Pakistan-Iran relations. Writing in The New Arab, Dr. Fazzur Rahman Siddiqui, a fellow at Indian Council of World Affairs, said with the exit of Nawaz Sharif, Saudi Arabia had lost a reliable ally who never concealed his affection for the Gulf states in general, and Saudi Arabia in particular "for both personal and strategic reasons."
It was widely believed that Khan's approach will be different from Sharif and he will not yield to covert pressures from Washington or Riyadh. At least that is what appeared.
When Khan embarked on his first foreign trip to Saudi Arabia, keeping alive the tradition set by his predecessors, he sought to underscore that Riyadh will remain a priority for Pakistan's foreign policy. Pertinently, it was President Hasan Rouhani of Iran, not King Salman of Saudi Arabia, who first extended an invitation to him.
But the faith in his leadership or his vision for 'Naya Pakistan' (new Pakistan) was not yet dented. The massive army of his followers on Twitter ensured that the public opinion, or at least the opinion of netizens, was firmly in favor of his leadership and policies.
As the country's fiscal deficit inflated to 6.6 percent of gross domestic product (GDP) in the 2017-2018 financial year, Khan panicked. He boarded the plane to Riyadh again, this time to seek funds. To woo the Saudi rulers, Khan said Riyadh had "always stood with Pakistan in difficult times and the Pakistani government and its people highly acknowledge it."
Speculation had been put to rest. Khan was walking in the footsteps of his predecessor.
Following his second visit to Riyadh, Saudi regime announced $6 billion in financial support to Islamabad. It corresponded with the international outrage over the cold-blooded murder of Saudi journalist Jamal Khashoggi. Even as many world leaders boycotted a Saudi investment conference, the so-called 'Davos in the desert', over Khashoggi's death, Khan attended the event.
On asked why he attended the conference when many other world leaders had turned down the invitation, Khan said Pakistan was "desperate" for Saudi loans to shore up the flailing economy.
"Unless we get loans from friendly countries or the IMF, we actually won't have in another two or three months enough foreign exchange to service our debts or to pay for our imports. So we're desperate at the moment," he was quoted saying by the Middle East Eye.
Khan conceded that his immediate foreign policy priority was maintaining good relations with Saudi Arabia despite unprecedented outrage over Khashoggi's murder by Saudi officials or the outcry over Saudi's horrendous war crimes in Yemen.
Pakistan, which had previously maintained a neutral stance on Yemen war, might now be forced to support the Saudi onslaught there, some observers fear. If Khan can ignore a reprehensible crime like the killing of Khashoggi because of Saudi petrodollars, it can be expected that he will support the Saudi war crimes in Yemen also, although he has so far resisted doing that.
While Khan has adopted a strong and unwavering stance against the US, he seems to have succumbed to the temptation of being subservient to the Saudi Kingdom, for funds. That is where he risks losing the goodwill he has earned back in Pakistan and in the international community.
At a time when the world is saying 'no' to Saudi Arabia, Khan is part of a tiny minority that is going against the tide. This approach will only isolate Pakistan and it has isolated Riyadh and Washington.
Being subservient to Saudi interests also means that Khan will be forced to toe his predecessor's line on Iran. If that happens, Islamabad will again be forced to shelve the gas pipeline project, which is being described as critical to Pakistan's energy requirements.
Khan is walking a tightrope. Wisdom lies in taking informed decisions in the best interests of Pakistan keeping in view long-term goals. In the cricketing terminology, the cricketer-turned-prime minister could do well by playing the forward defensive shot rather than the mistimed stroke in the air.
First published in our partner MNA
Pakistan a peace loving nation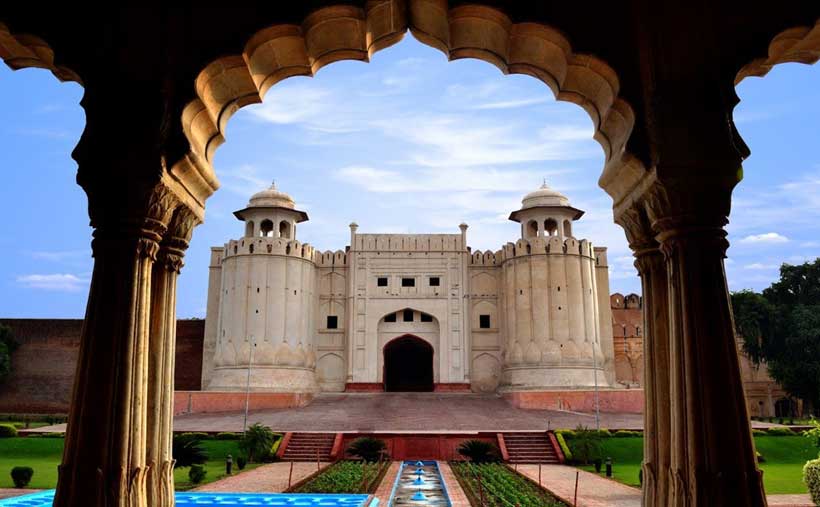 Muslims when meeting each other greet "Peace be upon you". Islam is the religion of Peace and Love, Islamophobia is the creation of a few minds only. There is no doubt that there exists few criminals in every society, every religion, and every country, but such exceptions, may not be used to blame the whole nation, religion or country. Since its independence Pakistan has been promoting peace and stability around the world. Pakistan's Peace-keeping missions have been playing important roles around the world to maintain peace in troubled areas. We are major contributor to Peace-Keeping Force and have been part of almost all of UN Peace-Missions, during the history of 7 decades. Pakistan is supportive of any efforts by any nation towards promotion or maintenance of peace.
Recently, UNGA's Disarmament Committee adopted Pakistan's resolutions with an overwhelming support, in New York on 9th November 2018. Three resolutions proposed by Pakistan were adopted by the UN General Assembly's First Committee with an overwhelming support. The whole world supported Pakistan's resolution while India was the only country to oppose them.
In fact, the resolutions highlight the importance of regional approaches to disarmament, which complement global disarmament efforts and stress the need to promote confidence building measures for enhancing regional and international peace and security. The resolution on conventional arms control was adopted by a large majority of 179 countries. India was the sole country to vote against the resolution.
Earlier, a big victory for Pakistan came, on November 1stwhen the Committee also adopted Pakistan's resolution on assuring non-nuclear weapon states against the use or threat of use of nuclear weapons by 122 votes. The First Committee of the UN General Assembly which meets annually deals with disarmament, global challenges, and threats to peace that affect the international community and is mandated to seek solutions to global security challenges by considering all disarmament and international security matters within the scope of the UN Charter. Pakistan's role in disarmament was admired and non-proliferation of uranium. We strongly condemn biological and chemical weapons and strictly adhere to UN decisions.
Pakistan is a responsible country and always exploring the opportunities of peace. Pakistan has always initiated the peace process with India and sincerely tried best to resolve all issues with India, including Jammu and Kashmir, by a peaceful dialogue. Pakistan respects UN, Respect UN mandate, Respect UN Charter, and wants others to do the same. It believes in diplomacy, and there is precedence that some of the more complicated issues around the world, has been resolved by diplomacy, then why not Pakistan-India issues be resolved by dialogue too.
We support the supremacy of UN and all nations must respect the UN. We always stand with the oppressed and raise voice for the victims. Our struggle for justice and righteousness is always admired. We keep on struggling for global peace and be part of any peace process around the world.
The Indian opposition to Pakistani resolution and persistent refusal to leave Kashmir has exposed the true Indian face. The recent International Amnesty report on Human Right violation in Kashmir was a big blow to India. Indian atrocities against its own minorities and lower caste Hindus is condemned widely. Indian opposition to the UN resolution on Palestine is also an example of India's international position.
It is time that serious notice is taken by the UN, International Community and all conscious individuals to stand up for International Peace, Justice and Human Rights.  We all should keep on struggling for a better world for our next generation. We should be united for "Peace, Stability and Prosperity" for humanity globally.
The Making of Modern Maldives: A Look at Maumoon Gayoom
Authors: Srimal Fernando and Pooja Singh
Former Maldivian President Maumoon Gayoom occupies an important place in Maldivian political history largely because he guided this equatorial island nation to unprecedented levels of economic growth and also through tough times when democracy was challenged. Gayoom has a national as well as international reputation that made his name familiar to the rest of the South Asian countries. It was after his return from Nigeria's Ahmadu Bello University as a lecturer, Gayoom commenced his political journey as a close aid of prime minister Ahmed Zaki in mid-70's and later as a cabinet minister under Ibrahim Nasir. Gayoom's leadership embarked on a more reformist approach in the first two terms during his presidency. He was able to take credit for the rise of the tourism sector and an increase in the fish productivity. In Male, as well as in the rest of the Maldivian islands, building of small fisheries harbors were accelerated under the rapid development programs initiated under his presidency. When one looks at the Maldivian foreign policy, Maumoon was credited as one of the key founders of the South Asian Association for Regional Cooperation (SAARC) in 1985. Hence, he raised global awareness on climate change on the international arena. In this context, especially the awareness on small island nations facing rise in sea water levels which affects the livelihood of the islanders was a key theme which brought international attention. On the development side, the Hulhulemale reclamation project and the upgrading of roads and other infrastructure initiatives that he implemented are highly credited for by the Maldivians. In fact, the people's president who visits the islands regularly was named as "A Man for All Islands" by the famous author in his book about Gayoom's biography.
Early in his administration, former president introduced socio-economic experiments in reawakening the islands. His administration accelerated the economic growth in the twenty Atolls from Northern Haa Atoll to Southern Seenu Atoll instilling a degree of optimism and enthusiasm among the Maldivians. Yet another economic achievement in the tourism sector was the increase of luxury resorts from two in 1978 to hundred by 2008. Gayoom's career is most relevant due to his performance and for changing the country's political system to a multi-party democratic system where the power is vested on the citizens.
Another milestone during his tenure was to expand the average income of Maldivians from US$ 377 in 1978 to US$3,654 in 2008. However, towards the end of his presidency, the first signs of irreconcilable difficulties with the Maldivian opposition led by Mohamed Nasheed, the leader of Maldivian Democratic Party (MDP) started emerging in 2000. The Maldivian pro-democracy movement started in Male in 2003 and then moved to other Islands. As a result, Maldives adopted a multi-party political system and in 2008. In the same year the presidential campaign came to a climax where in the second phase of the presidential elections, the confident president had felt a constant sense of uncertainty since most of the opposition presidential candidates supported Mohamed Nasheed, the leader of the Maldivian Democratic Party. Gayoom lost the election and Nasheed the opposition leader assumed presidency.  The courageous former president Gayoom transferred the presidential powers to the newly elected president smoothly.
In fact, the reformist former president Gayoom formed the Dhivehi Rayyithunge Party and later, he was one of the key founders of the Progressive Party of Maldives (PPM) where his half-brother, Yameen Abdul Gayoom shared powers within the party. Hence, Qasim Ibrahim, a former finance minister under Nasheed's government and also close confidant of president Gayoom led the Jumhooree Party (JP) which combined with PPM in 2013 presidential elections.
Unfortunately, in 2012 the overthrow of president Nasheed one of New Delhi's closest allies in South Asia shocked the diplomatic circles on both sides of Asia as well as in the west. It took more than five years for Gayoom's PPM party under the presidency of Yameen to return to power. However, due to widespread corruption and authoritative rules under Yameen's presidency, many of the opposition party members such as former Maldivian president Nasheed, Jumhooree Party leader Qasim Ibrahim and many other political leaders who opposed the undemocratic rule were prisoned through unlawful means.
During the darkest period of the Maldivian politics from 2017 to September 2018, the lone voice of the public opposition belonged to a few opposition leaders such as, Maumoon Abdul Gayoom, Ibrahim Mohamed Solih cannot be forgotten. In the same period, former president Gayoom, Nasheed and several opposition members created a united opposition to unseat president Yameen and his majority party rule through democratic non-violent means. One of the major reasons for this change by Gayoom in Yameen's leadership was the widespread corruption and the authoritative rule. Finally, president Yameen prisoned former president Gayoom and his son, Faris Maumoon. This was one of the main reasons where large number of Gayoom supporters broke away from PPM led by president Yameen. This reason influenced the 23rd September 2018 presidential elections where opposition common candidate Ibrahim Solih saw a massive victory margin against president Yameen.
One could argue that, Gayoom, the president who guided Maldives to economic prosperity was the same charismatic leader who guided the South Asian Island nation towards democratic maturity. Maumoon Gayoom has been the most unpredictable political influencer in the modern political making of Maldives.
*Pooja Singh, a scholar of Masters in Diplomacy, Law, Business at Jindal School of International Affairs, India.